How long does it take to lose 10kg before Christmas?
Do you need an effective diet plan to lose weight fast? The Healthy Mummy pulled together this guide to help you get rid of that excess weight.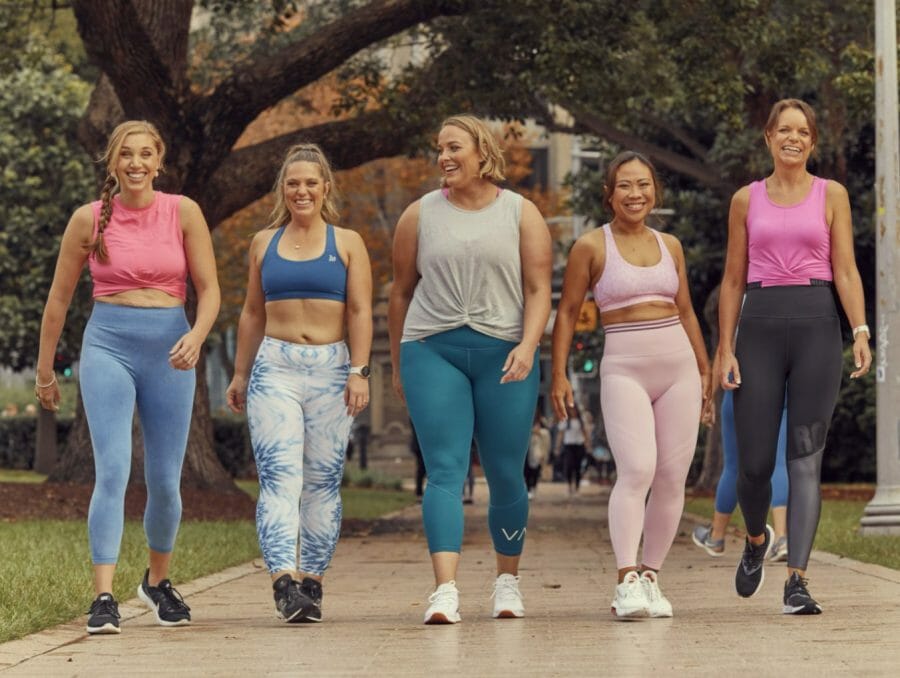 Christmas is just around the corner! And after a crazy year of overindulging at home due to restrictions and lockdowns, many of us are not feeling in our best shape right now.
But fear not; there is time to turn it around!
No matter what age you are, we at The Healthy Mummy have pulled together a guide on how you can lose 10kg in time for Christmas, whether you are in your 20s, 30s, 40s or 50s….
In this post, you'll learn:
How long it takes to lose 10kg before Christmas

How to lose 10kg regardless of age

6 healthy foods for Christmas
Jump ahead to find out more:
How to lose 10kg for Christmas regardless of your age
You're never too old or young to have a healthy, active life. Depending on your age, weight can come off quicker, in different areas or without effort at times.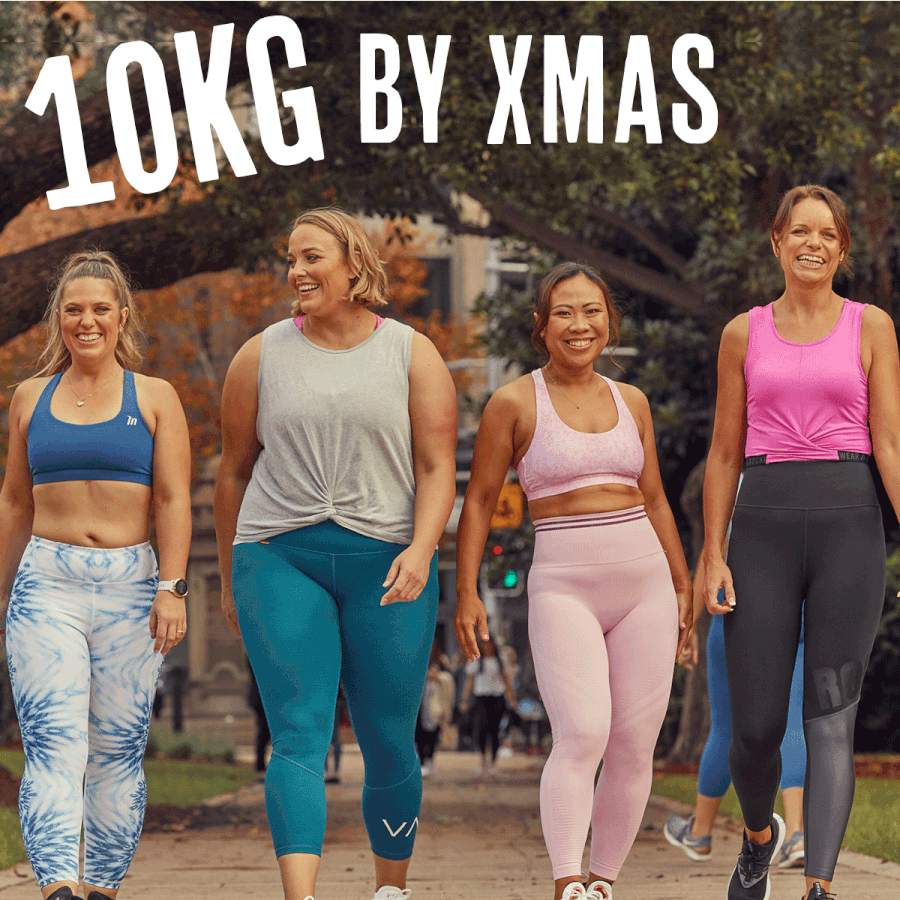 However, the older we get, the harder it can become. But it's NOT IMPOSSIBLE!

"It's more like the stage of life, rather than a set age. We need to train and eat differently post-puberty, compared to postpartum and once we achieved menopause," says Healthy Mummy nutritionist Cheree Sheldon.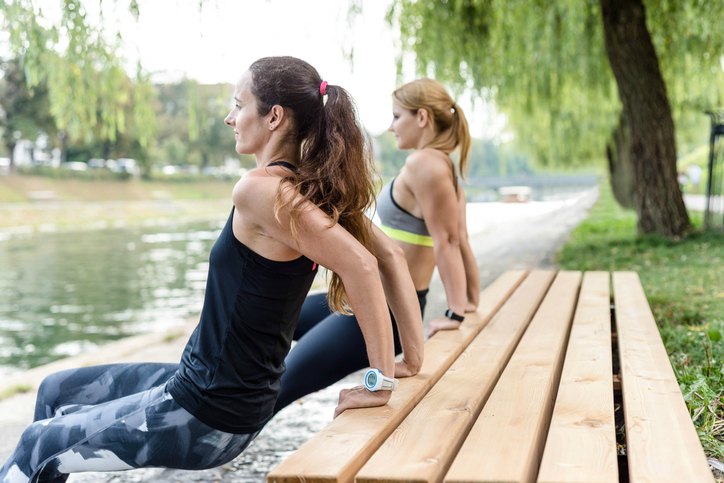 Cheree explains how your body changes as you age and what you can do, depending on your age, in order to lose 10kg by Christmas.
"This year has been tough on everyone in terms of maintaining healthy habits," she says.
"The best thing you can do, is to set some new goals, get yourself a buddy for accountability and support, and burst off with some renewed energy towards your healthier future.
"Set SMART goals (Specific, measurable, Achievable, Realistic and time specific) instead of vague, wishy-washy goals."
In your 20s: losing 10kg in time for Christmas
People in their 20s have been shown to be motivated more by appearance than health, reveals Cheree.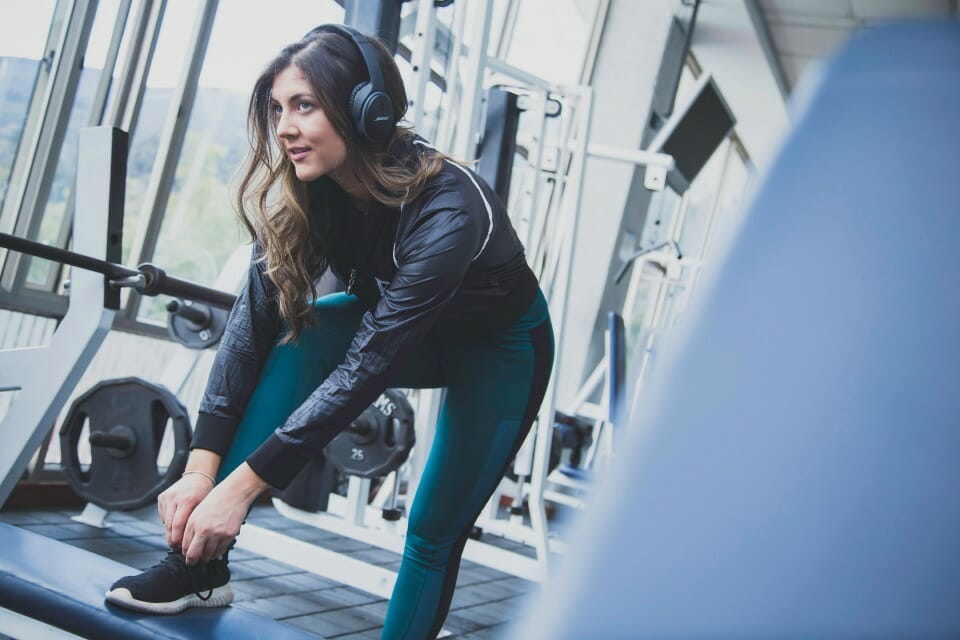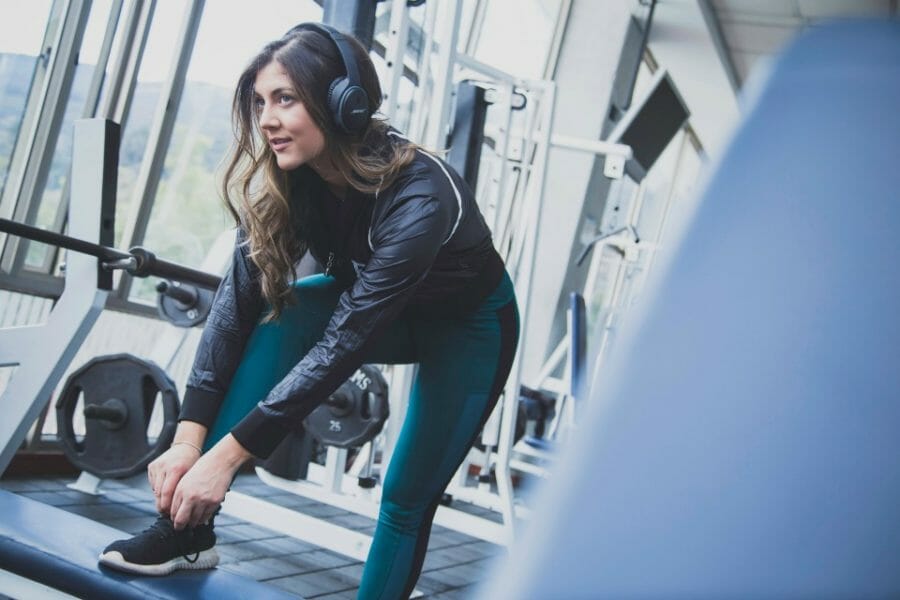 "So while you are younger, use that motivation to create healthier habits. Have a look at the habits you have created with your newfound adult freedom.
"Are you eating more takeaway? Drinking more alcohol? Have you stopped the sports that sustained you as a teen?
In fact, Cheree suggests making homemade versions of your fave take-out meals and getting comfy in the kitchen.
"As for alcohol, look at low-carb options- make your cocktails or white spirits, fruits and sparkling water instead of soft drinks or cream, and space a drink of water between every drink to fill your tummy up and be kinder to your liver."
What's more, Cheree suggests sticking to a low-carb, high-protein meal plan really helps those in their 20s lose weight more effectively.
Zoe Terry, 28, has lost 41.7 kg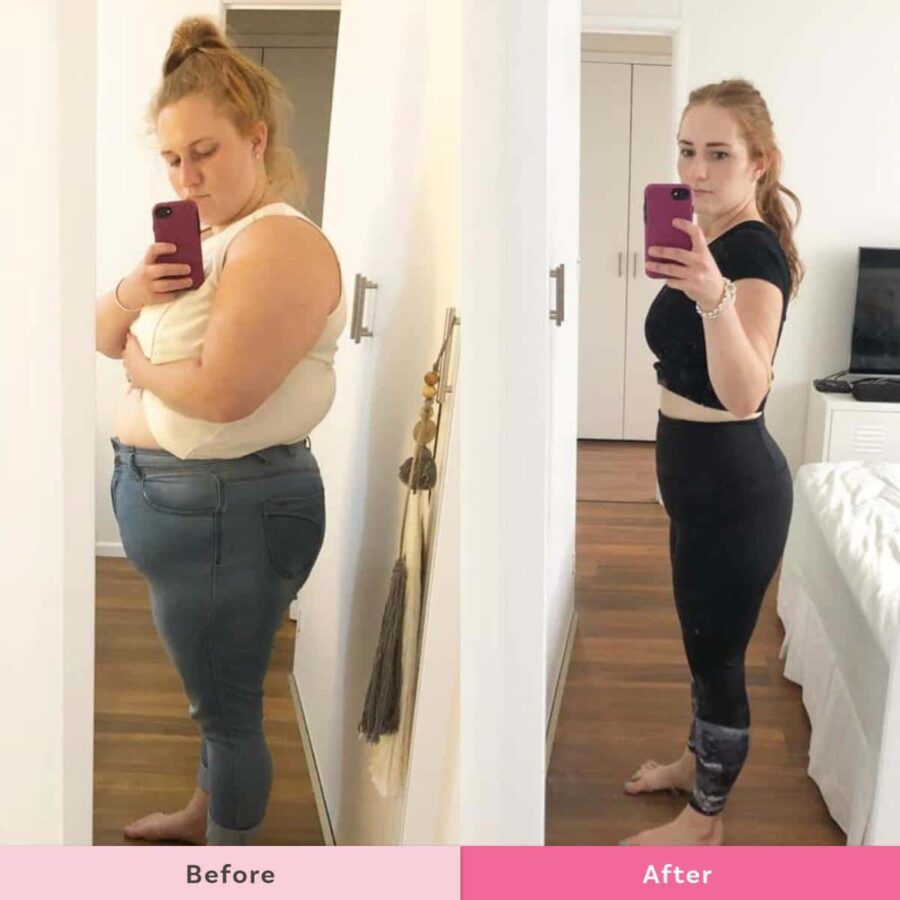 Zoe, 28, shares, "9 months – 41.1kgs gone and definitely not missed! I never thought I could do it. I never thought I would enjoy it. But Healthy Mummy has made it easy and fun!
"I have found that 2 smoothies, 3 snacks and a healthy, low carb, high protein main meal paired with daily exercises are what's worked for me!"
Low carb, high protein focuses on eliminating refined carbohydrates (think of things like bread, pastries, pasta, white rice, potato chips, sugar, jams, lollies, ice cream, and cakes).
You can replace these foods with good quality protein, fats and complex carbohydrates (these are things like leafy green vegetables, cauliflower, tomato, quinoa and berries).
The 28 Day Weight Loss Challenge includes many different meal plans and themes including one for Low Carb High Protein with amazing recipes just like this one.
Pepperoni Pizza Bites – 196
This Pepperoni Pizza Bites from the Low Carb High Protein Meal Plan is really low in carbs, using eggs and coconut flour instead of regular pizza dough, and is high in protein.
Packed with flavour, they're just 196 calories per serving. Make a big batch and store it in the freezer so you always have healthy snacks on hand.
Find out more about the Healthy Mummy Low Carb High Protein Meal Plan here.
In your 30s: losing 10kg in time for Christmas
With more women waiting until their late 20s and early 30s to have children, your 30s are, for most women, your postpartum period in life.
Your postpartum body has a lot of changes and you can't necessarily change it back to the way it was before, says Cheree.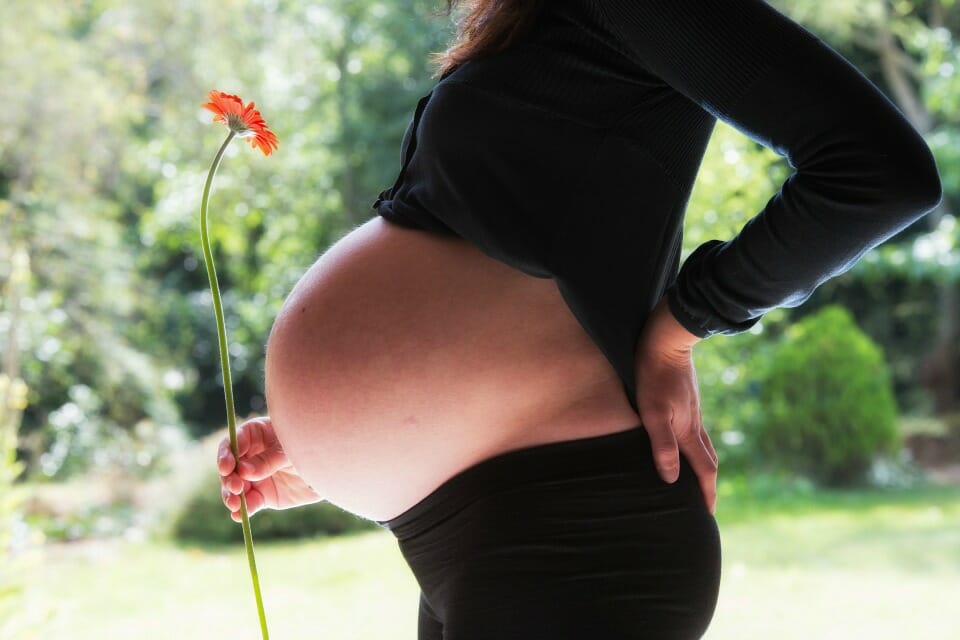 "Your pelvis has widened, which means your hips and tummy will look and feel different," she says.
"This is not to say, you can't shed the excess fat stores that naturally accumulate during pregnancy, however, embrace your changed body and focus on making this new version strong and healthy -after all you built another human!"
Juggling parenthood and focusing on yourself can be a challenge, but find a way it works for you.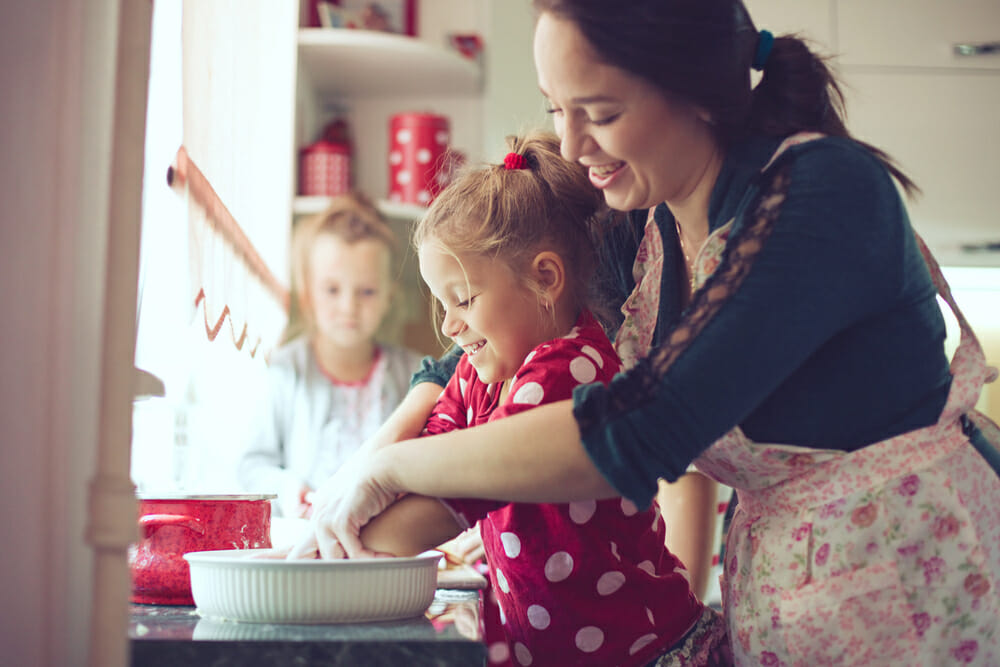 Take your bub along to yoga or Pilates in the early days postpartum, be active and hands-on in their swimming classes, and utilise a creche or family to care for your child so you can focus on yourself in activities you enjoy.
Keep checking in with your BMR and calorie intake recommendation as it will change depending on if you are full-time breastfeeding or not.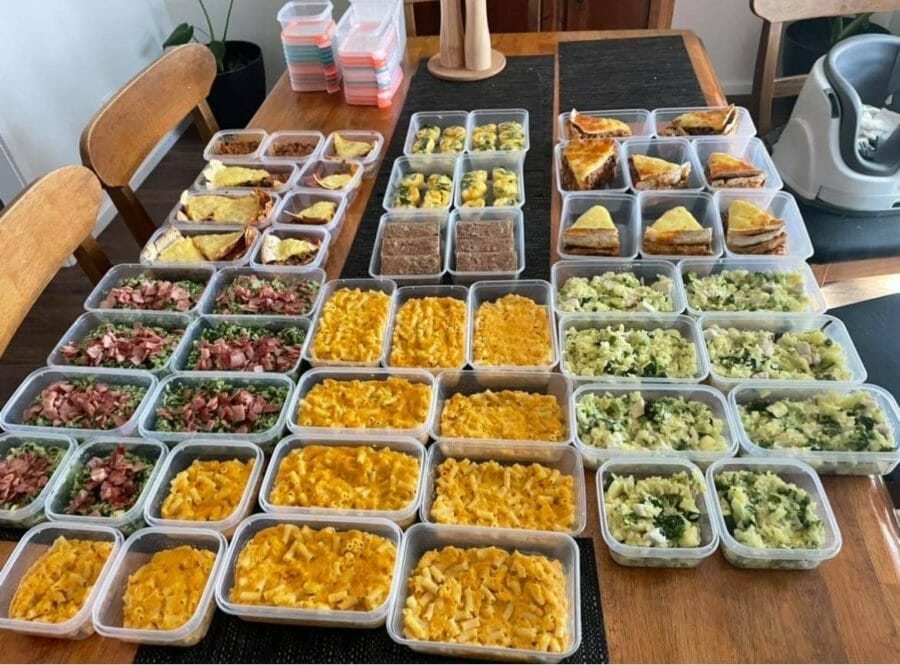 "Meal planning and prep can be a lifesaver here. Bulk cook some healthy meals and snacks so you have healthy choices on hectic days," says Cheree.
"My number one tip is to teach your family to eat the same healthy meals you are – start by having platter-style dinners so your kids can pick what they want while you introduce them to a different array of veggies!"
Kaitie Purssell, 30, has lost 21kg and credits meal prepping for her success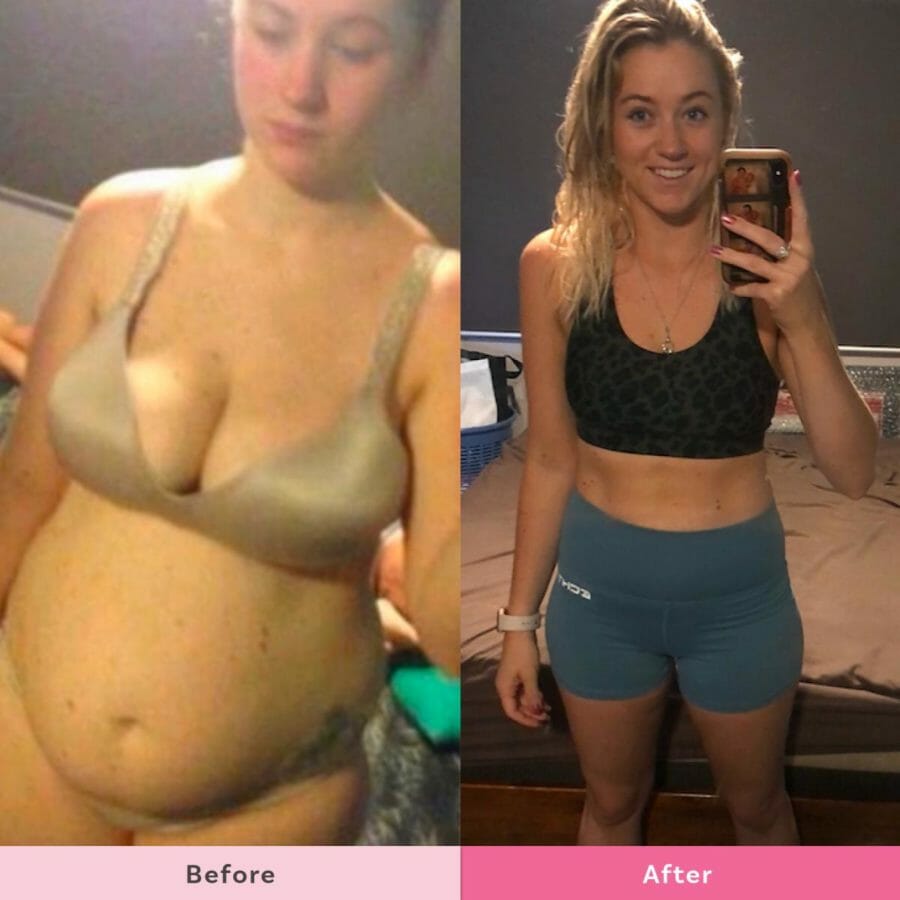 Meal Prep Queen Kaitie Purssell knows a thing or two about SAVING money by meal prepping!
She has been following the 28 Day Weight Loss Challenges since 2015 and uses the meal plans and recipes to prep which she says saves her heaps off her weekly grocery bill.
Kaitie has perfected the art of meal prepping and getting organised which she believes has been a major part of her 21 kg weight loss success.
"Getting organised and meal prepping has helped so much in my weight loss journey!
"I am a busy mum of two on a tight budget and always having a freezer full of meals and snacks saves me from skipping meals or grabbing a takeaway on nights that time is limited!
The Healthy Mummy's 28 Day Weight Loss Challenge runs regular budget themes as well as a budget/timesaving meal plan always available in the Healthy Mummy App.
Who said you can't lose weight and save money all at the same time. Check out this budget recipe.
Healthy Chocolate Weetbix Slice – 28c per serve
This recipe is the gift that keeps on giving! Once you've made it, it will become your regular chocolate go-to recipe. At just 190 calories per serving, it satisfies chocolate cravings but without all the guilt!
In your 40s: losing 10kg in time for Christmas
Hormones change for women in their 40s and they will be entering into peri-menopause at this stage in their life.
"You are at a risky time in your life to develop insulin resistance and thyroid issues- so a diet based around Low-Moderate GI foods is ideal," says Cheree.
"Some women find a lower carb diet suits them better at this stage of life or they may find a Keto diet works better for them."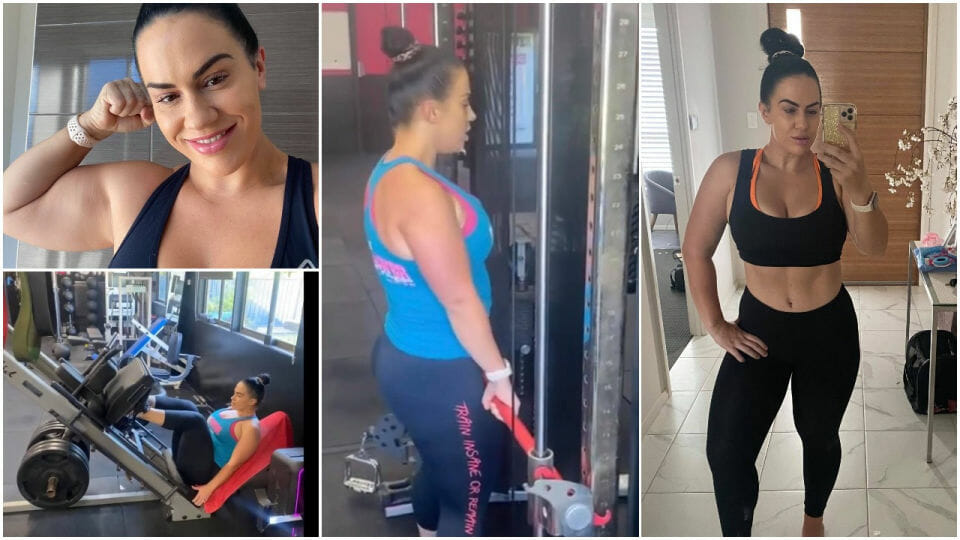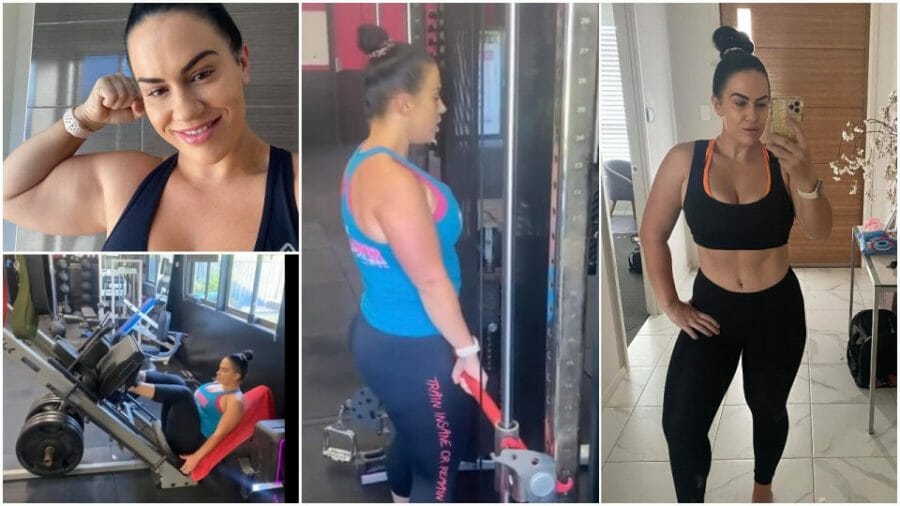 Exercise needs to include muscle strength and resistance exercises to reduce your risk of osteoporosis.
"Strong bones and muscles will serve you well in the next 40 years of your life if you make them strong now!"
How Melissa Timmer lost 40kg and is a fan of the Healthy Mummy version of the keto meal plan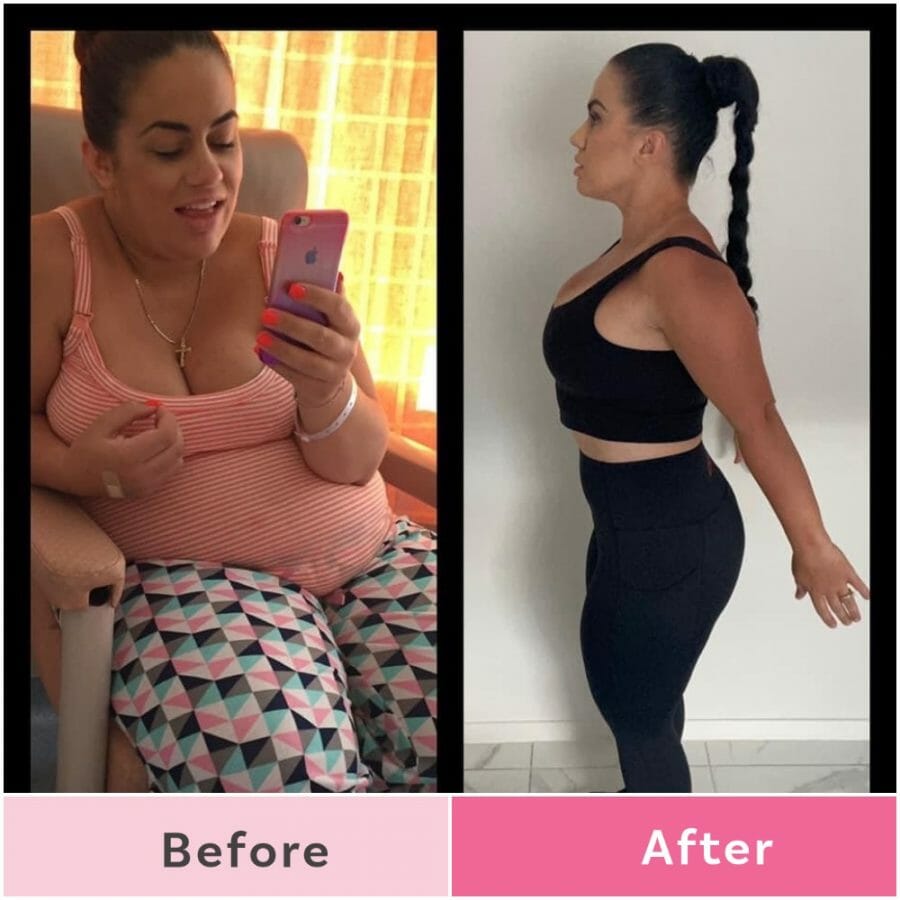 Melissa Timmer was able to lose weight by following the Healthy Mummy's KETO plan.
"Recently, I decided to try the Healthy Mummy's KETO meal plans. I know there is a lot of hype around doing Keto, but I really wanted to try it myself so I would be able to comment or give advice on it," she says.
"If you're looking for a change or a shake-up to the system, then give the Healthy Mummy's KETO meal plan a try in the Healthy Mummy App.
"You could also try a detox meal plan for 3 or 7 days, but it is trial and error to see what works for your body. Remember that this is your journey, so do what works well for you!"
Baked Coffee Cheesecake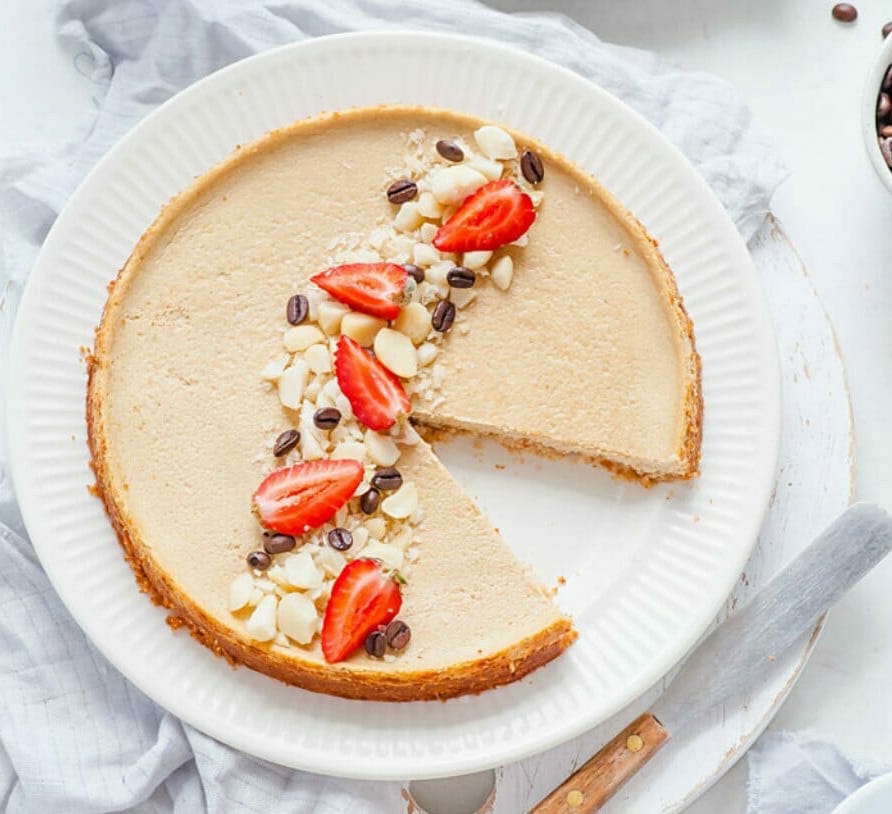 This show-stopping Baked Coffee Cheesecake comes from the Keto Meal Plan and is absolutely mouth-watering, and has NO ADDED sugar and only 1.5grams of carbohydrates.
In your 50s: losing 10kg in time for Christmas
In your 50s, you are either on the cusp of having just entered menopause – so it's a time of lots of hormones.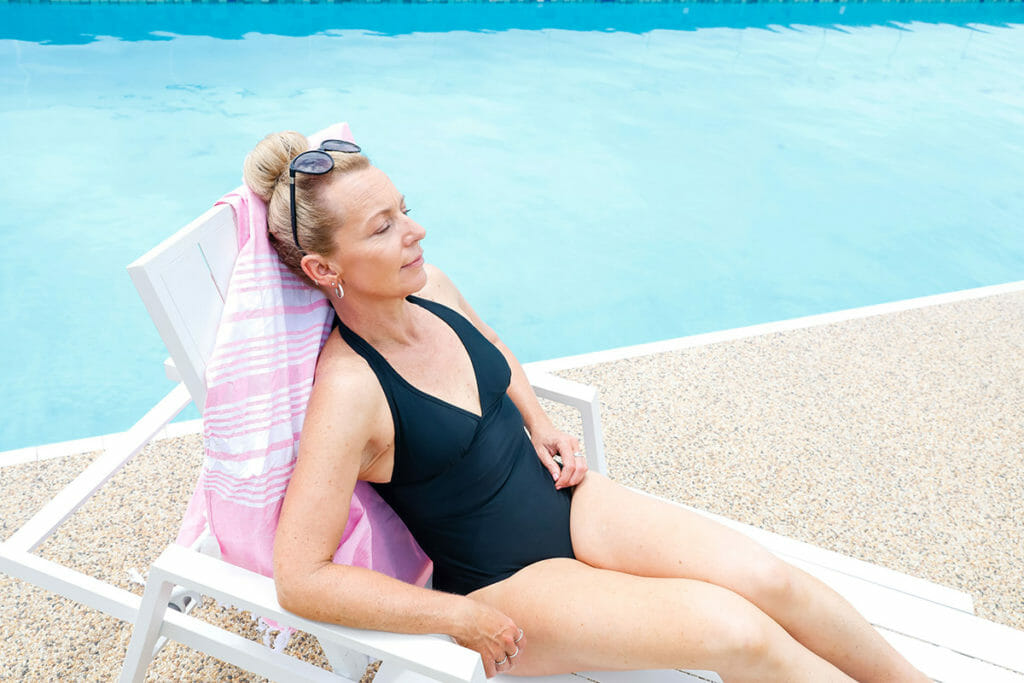 "You may need to eat lighter meals and less calories to stay in shape. Be mindful of cheese o'clock and wine time, and go easy on your intake when socialising," says Cheree.
"Exercise to your capacity but don't go easy on yourself. You can still do whatever activities bring you joy at this age, but maybe you need to have some magnesium on hand for muscle stiffness afterwards.
"Seek help from an exercise physiologist if you need to make adjustments for injuries."
Julie Buxton, 59 has lost over 12 kilos and 78 cm from her body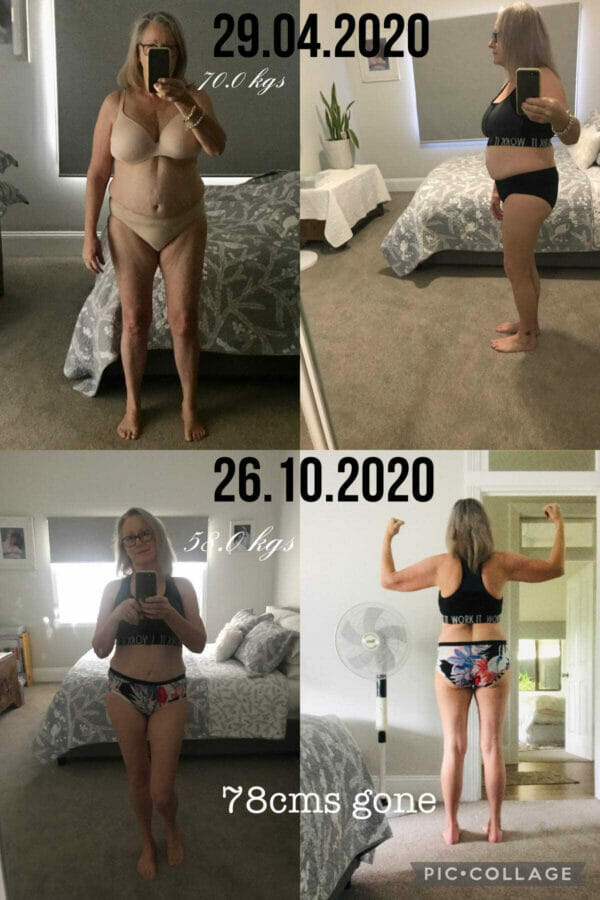 Grandma Jules Buxton from Inverell in Northern NSW is 59, retired with three adult sons and six grandchildren.
She says her weight started to change in her late 40s early 50s. Not only did she hit menopause, but she was also diagnosed with Rheumatoid Arthritis, an autoimmune disease that causes pain and swelling in the joints.
Six months after joining the 28 Day Weight Loss Challenge, she lost over 12 kilos and 78 cm from her body.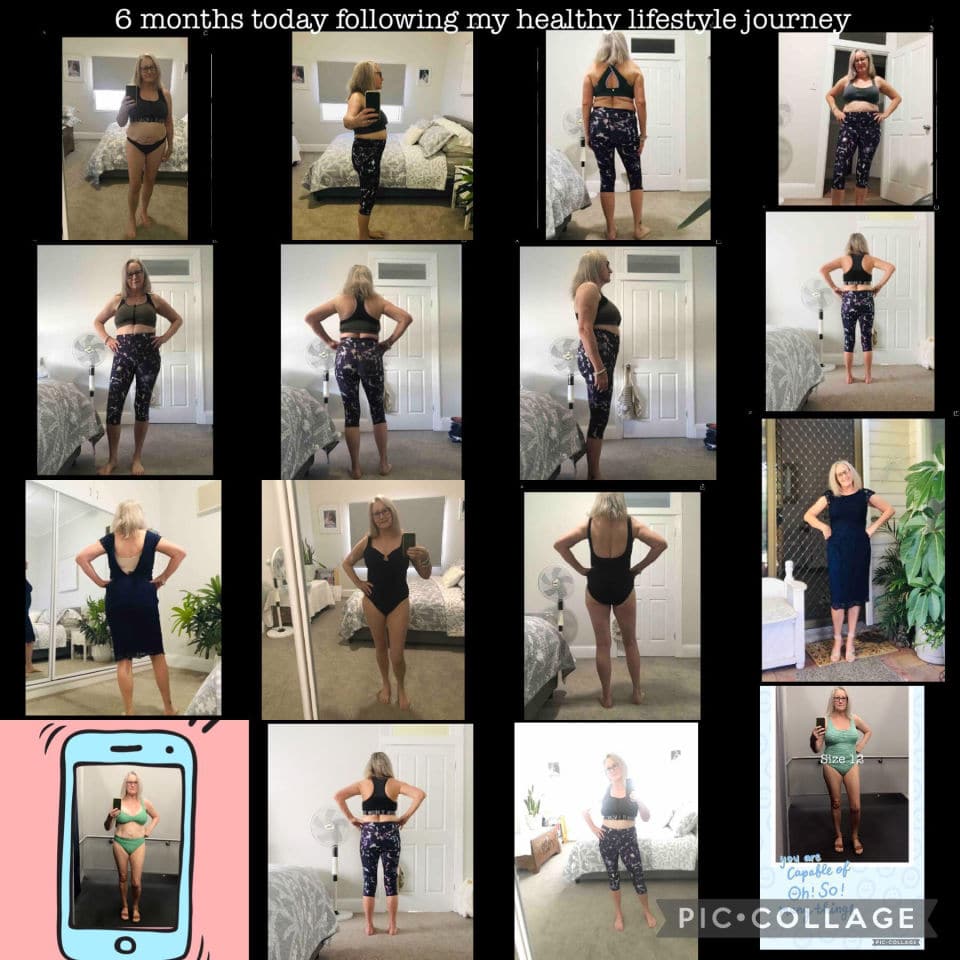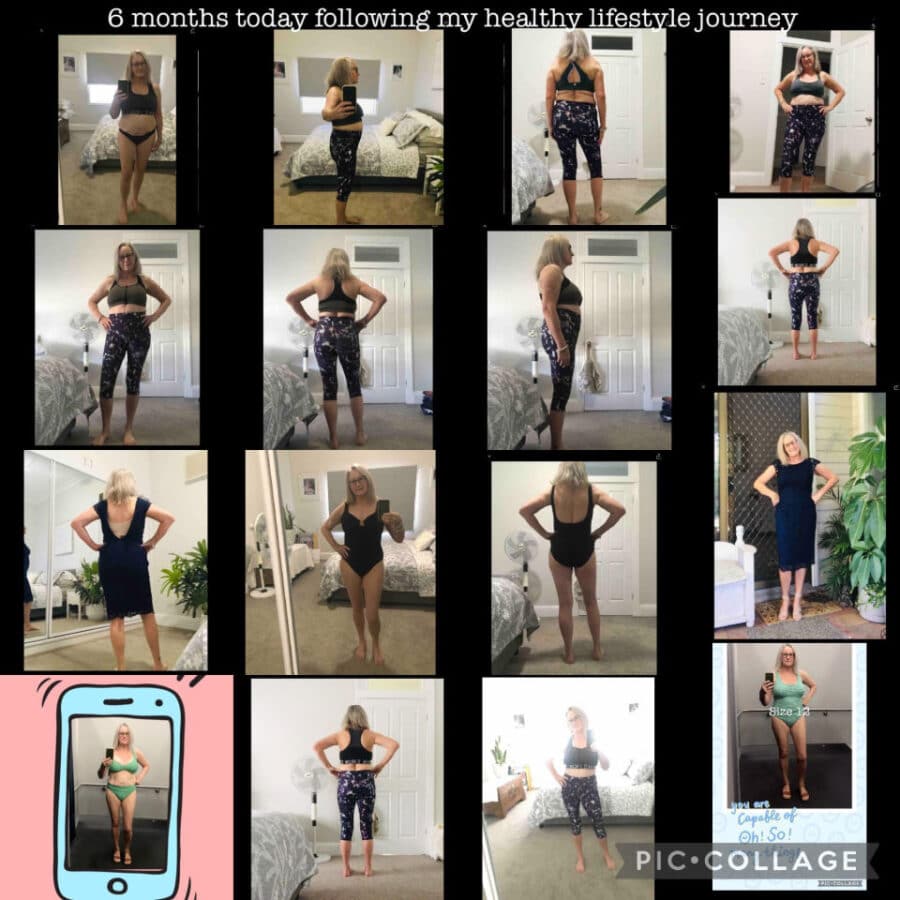 "I went on many different medications, HRT, methotrexate, Lyrica, prednisone, and Plaquenil are some of them, and I stacked the weight on," she says.
"I got up to 75 kilos and I struggled to lose it as it became harder and harder to lose weight the older I got."
"I did not want to keep getting bigger and even more unhealthier so that very moment I joined The Healthy Mummy and I haven't looked back."
Designed by a team of Healthy Mummy nutritionists, the Hormone Balancing Meal Plan is aimed to help those 45 and over with weight loss as their bodies go through hormonal changes.
For more on our hormone-balancing plan.
Turmeric Soup and Roasted Cauliflower – 303 calories per serve
This tasty soup from the Hormone Balancing Meal plan supports your liver which helps regulate the balance of sex hormones, adrenal hormones and thyroid hormones in the body. This recipe also helps boost metabolism and immunity.
6 healthy Christmas food swaps for all ages!
It's time to ditch the heavy Christmas dinner this year and instead pick some lighter and leaner summery dishes, that are just as festive.
1. Swap cranberry sauce for fresh cranberries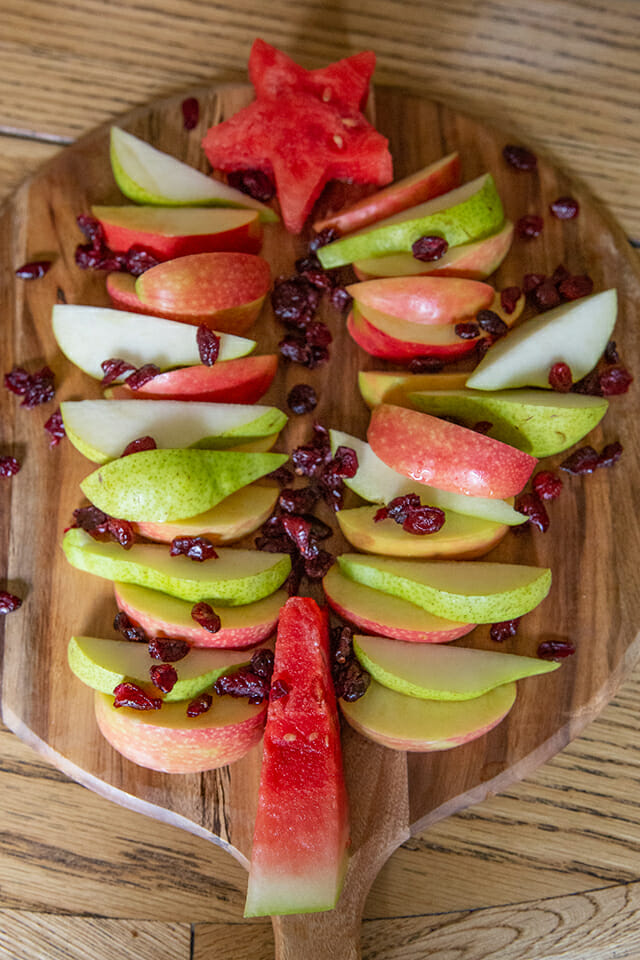 Store-bought cranberry sauce is packed full of sugar! You can still get the sweet contrast with your meat by instead making your own cranberry sauce from fresh cranberries – and no added sugar.
2. Ditch the ham and turkey for seafood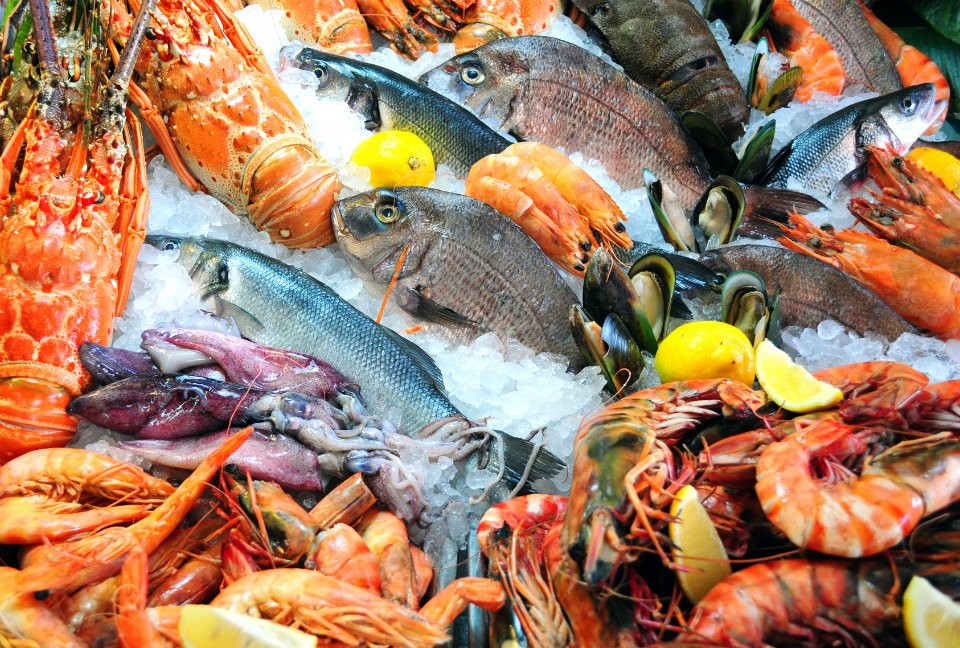 Seafood is a very popular alternative for Christmas day and the bonus is, it has lower calories than roasted ham and turkey.
Prawns, salmon, oysters, mussels and fish are all great alternatives.
3. Have baked cauliflower or sweet potato instead of roast potatoes

Roasties are usually slathered in oil or butter and packed full of calories. You can still have enough carbs on your plate, but mashed cauliflower or sweet potato are healthier options.
Check out our Cheesy Cauliflower Bake recipe on the 28 Day Weight Loss Challenge.
4. Eat fruit and yoghurt instead of pudding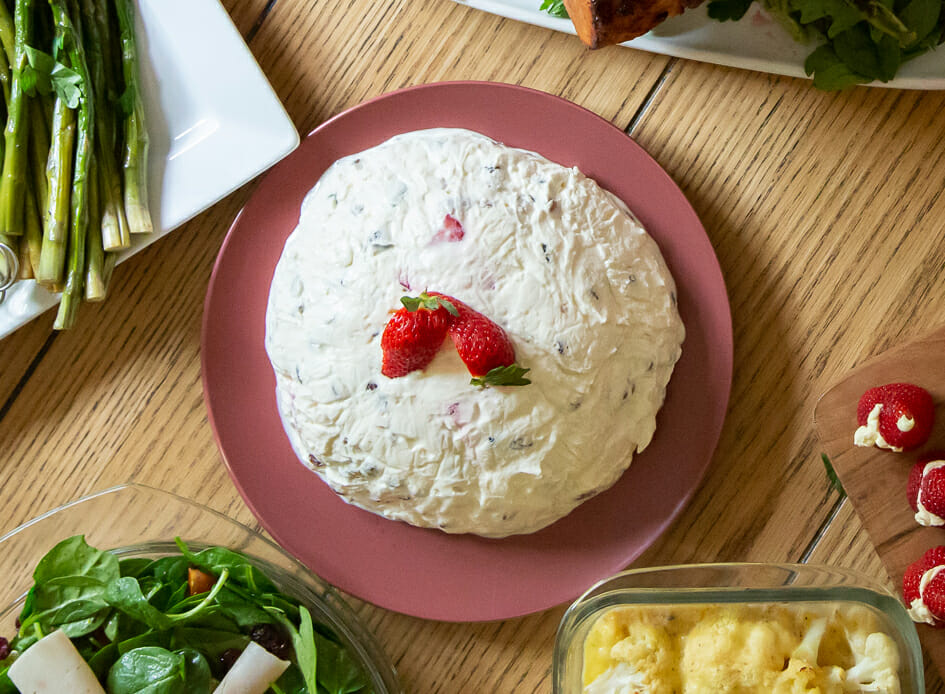 If you fancy something sweet after dinner, you can still have it! But instead of sugary pavlovas and puddings opt for fruit, yoghurt or even frozen yoghurt.
You can find our Frozen Yoghurt Christmas Pudding here.
5. Make your own Pistachio Stuffing and Cranberry Gravy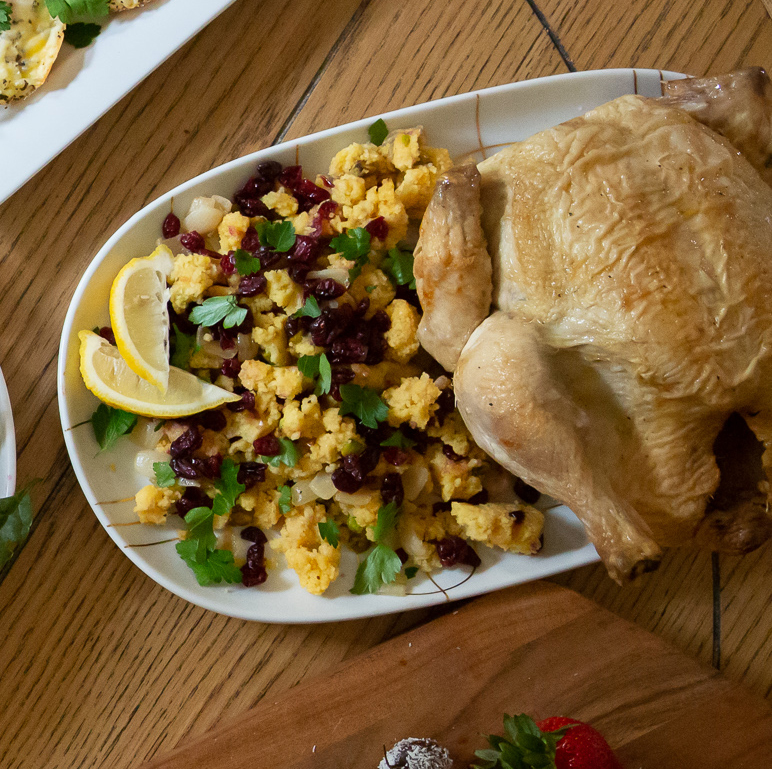 Who says that your Christmas Turkey or Chicken has to be dripping with unhealthy fat? Filled with everything healthy, this dish can be served with couscous.
If you aren't a fan of turkey at Christmas, you can always substitute a chicken or two to create this delicious recipe.
6. Have Strawberry Santas instead of after-dinner mints

What a great way to end off your Christmas meal! These Strawberry Santas add a fun and delicious dessert that your children (and you) will love.
Healthier ways to enjoy festive foods
23 Christmas foods swaps and the HACKS that will save you 4,815 calories
So, how long does it take to lose 10kg before Christmas?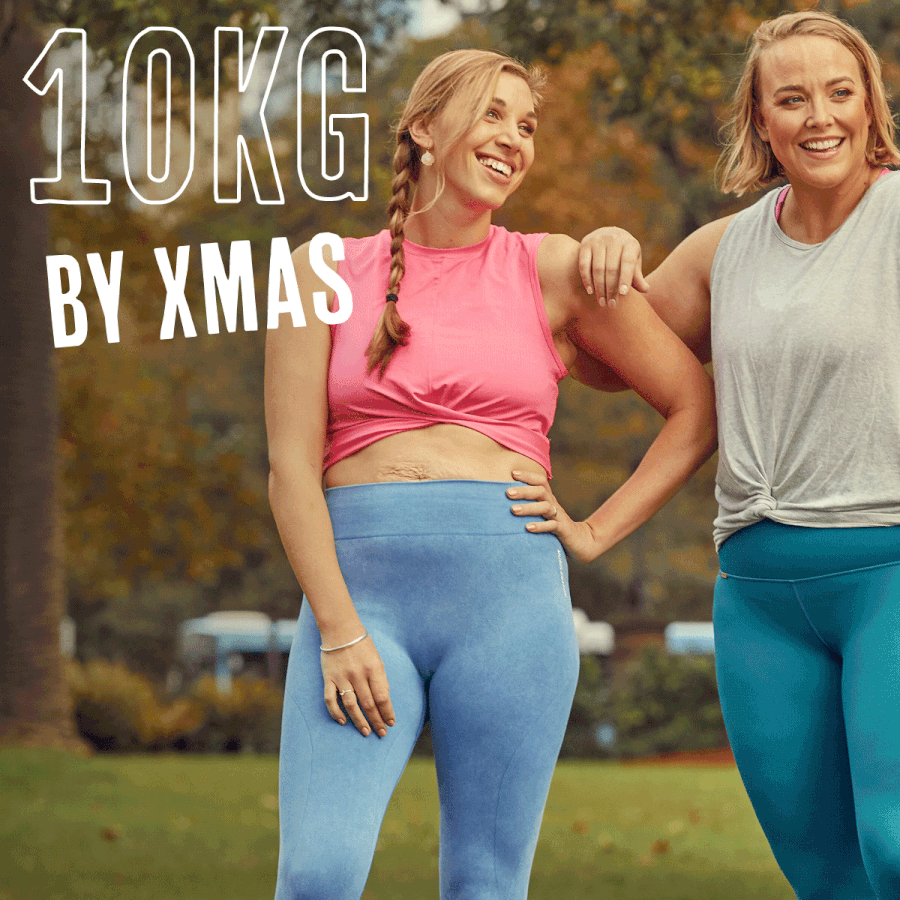 Join the 28 Day Weight Loss Challenge TODAY!
So, how long does it take to lose 10kg before Christmas? Well, it really depends on your plan and eagerness to trim down the weight.
If you're motivated and have the right plan in place, you could potentially see results within 4 weeks. Who knows, right? However, we always recommend that our challengers set realistic goals and give themselves enough time to complete the challenge – after all, slow and steady wins the race!
That's why we encourage everyone to sign up for our 28 Day Weight Loss Challenge today. With thousands delicious (and healthy) recipes, hundreds of exercises and 24/7 support – the 28 -Day Weight Loss Challenge is designed (and proven) to help busy mums like you lose weight!
Not only that, If you want to lose 10 kilos by Christmas, we have an AMAZING BUDGET offer to join the 28 Day Weight Loss Challenge has everything you need.
With plenty of support from us here at The Healthy Mummy, as well as other challengers in the private Facebook group, you'll be able to achieve your weight loss goals in no time.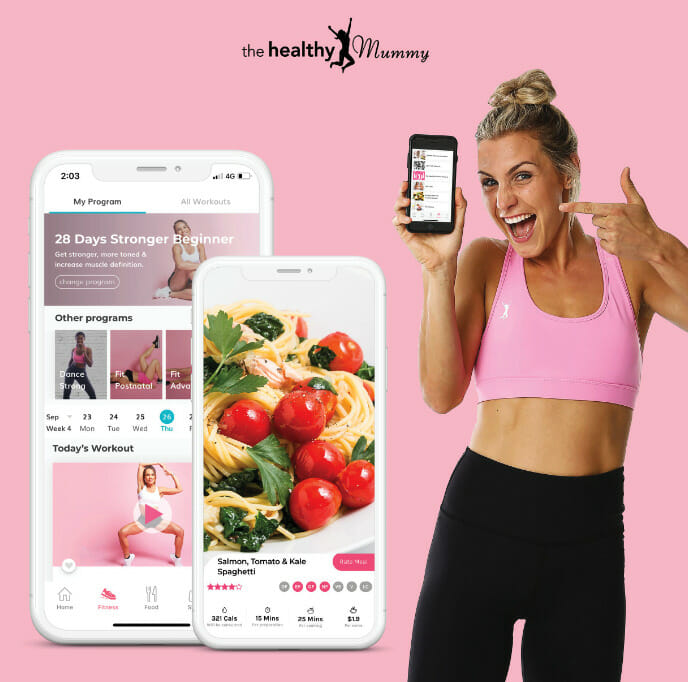 Are you ready to become a Healthy Mummy?