Multiple knee surgeries have not stopped this mum losing 32 kilos and smashing her health goals
There was a defining moment for Fi Redding when she knew that if she didn't make some sort of lifestyle change, there would be special moments and experiences that she would miss out with her son.
Determined to make a change, Fi embraced The Healthy Mummy lifestyle and has taken control of her health and weight and has lost 32 kilos in 14 months.
"By listening to and learning from other Healthy Mummies throughout my journey, I've developed ways to make sure I stay on track and smash my goals."
Hear more about Fi's incredible story below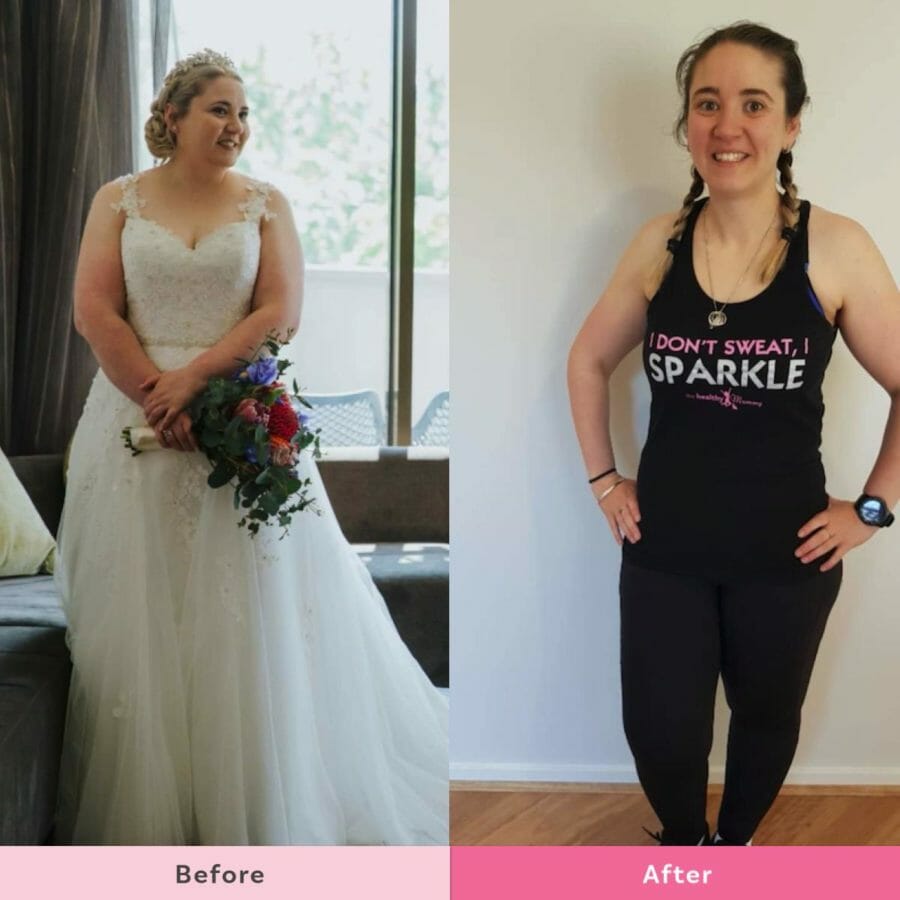 Fi's Journey
Fi is 32 and lives in Melbourne with her husband and young son.
Having undergone multiple knee surgeries, following an ACL injury (Anterior Cruciate Ligament) and suffering associated arthritis, Fi found that along with being overweight, the pain was impacting on life with her son.
"I became determined to make a change whilst playing with my child on the floor. What should have been a fun and special time with my son caused me to struggle in pain. I realised that if I didn't make a change, there would be moments and experiences that I would miss out on with my child."
Fi was determined to set a good example of being healthy and to be able to run around parks and to enjoy every day without being held back by her health or weight. She threw herself into The Healthy Mummy and the 28 Day Weight Loss Challange.
Fi's Weight Loss Results – 32 kilos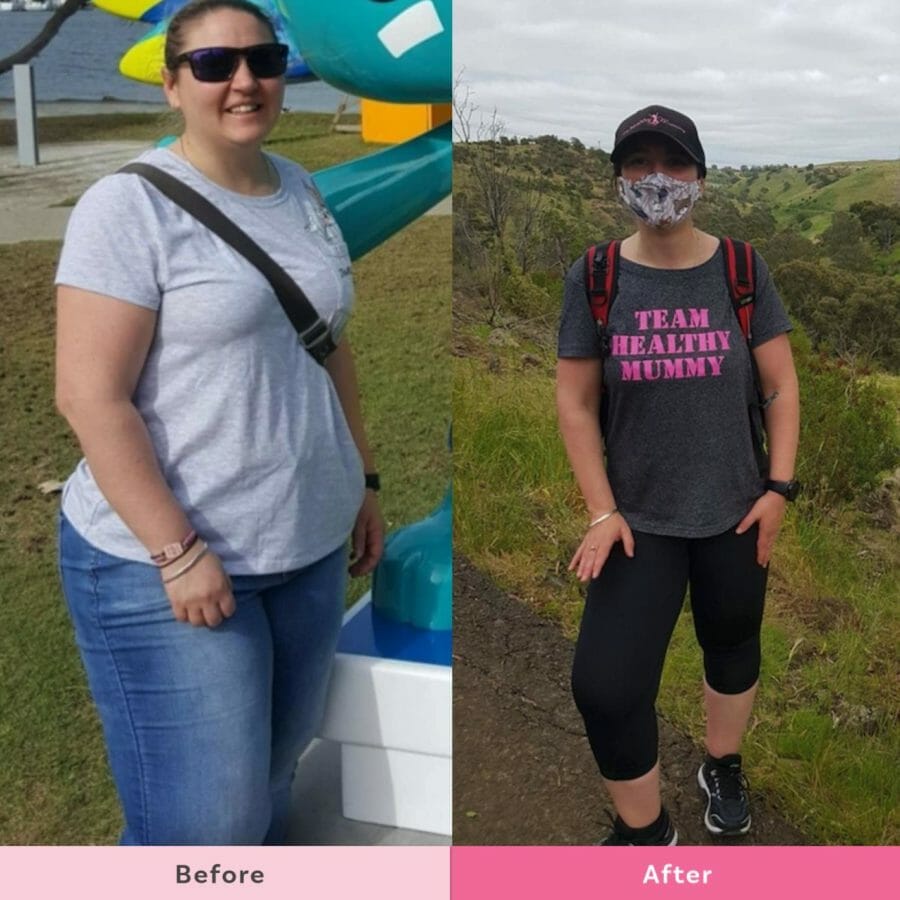 "I've now lost around 32 kgs in 14 months, with 20 kgs of that being in the last 11 months."
Health Benefits
"In this time, I have seen my overall health improve immensely. I've been able to eliminate the need to take medication for my knee and am practically free of pain, even when running, walking long distances or hiking in the bush.
I experience fewer headaches and feel the healthiest and fittest I have since high school! I'm no longer held back by my weight or health and can keep up and play with my son."
Feeling Confident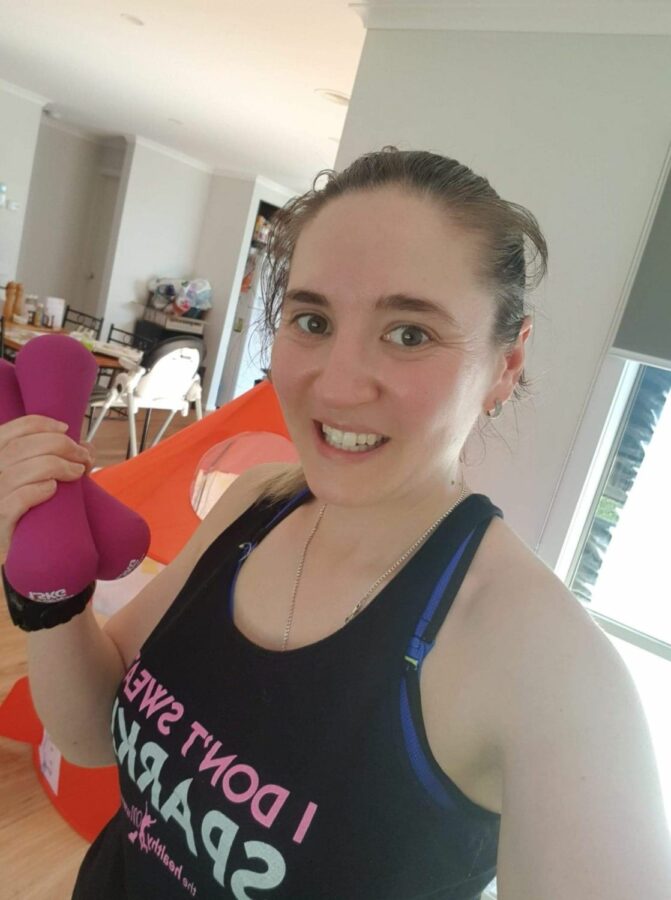 Fi has developed a passion for exercise and health and with the help of The Healthy Mummy App, has learnt to make healthier choices.
"My confidence has returned and I feel fit and strong both physically and mentally. By listening to and learning from other Healthy Mummies throughout my journey, I've developed ways to make sure I stay on track and smash my goals. And when things don't go as plan, I have the drive and resilience to get myself back on track."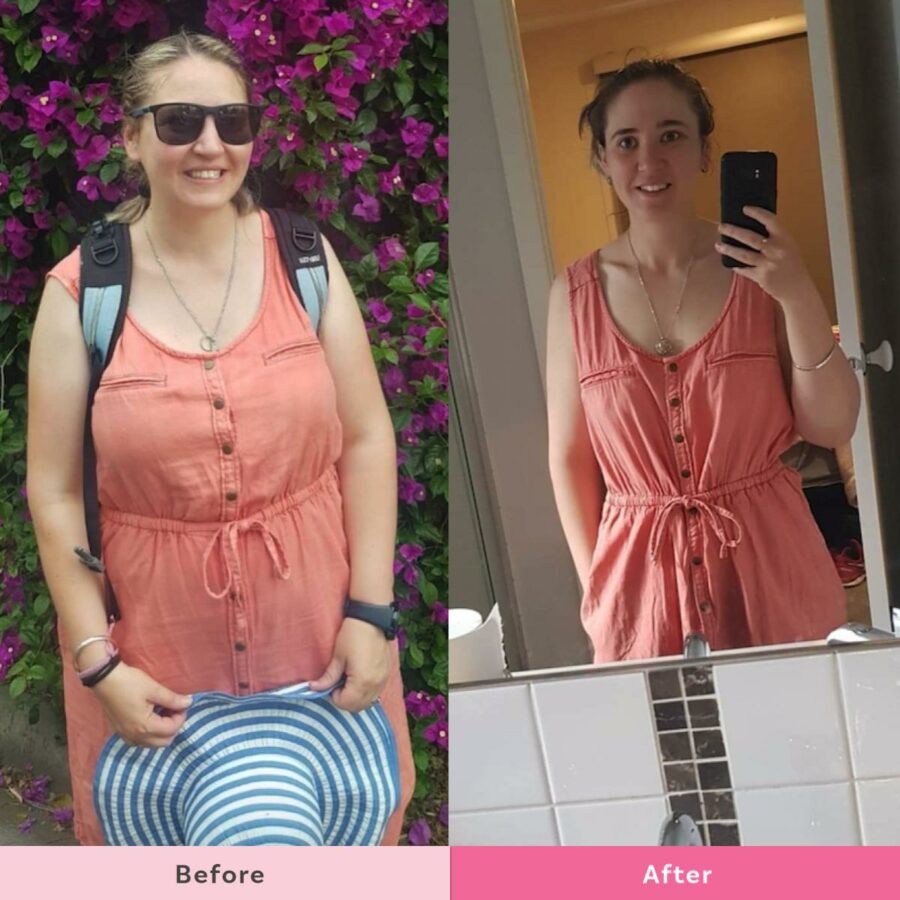 "Smoothies great for a busy mum"
Fi has been using the Healthy Mummy Smoothies for over a year and finds them really convenient as part of her daily meal plan.
Fi says "They're great for a busy mum, especially when you're short on time, but still want a healthy option. I love mixing it up by adding things to my smoothies to give me an extra boost. My favourite combinations right now are chocolate with coffee, peanut butter and spinach as well as strawberry with frozen raspberries and spinach."
Fi's Daily Meal Plan
"A typical daily meal plan for me consists of a Healthy Mummy Smoothie for breakfast, whilst morning tea will be a Healthy Mummy snack which I prepare over the weekend. Lunch is often leftovers from the previous night's dinner, followed by another prepared healthy snack in the afternoon. Dinners is almost always a recipe from the Healthy Mummy app."
Fi's favourte Healthy Mummy meals are the Mexican Lasagne and the One Pot Spaghetti Bolognaise.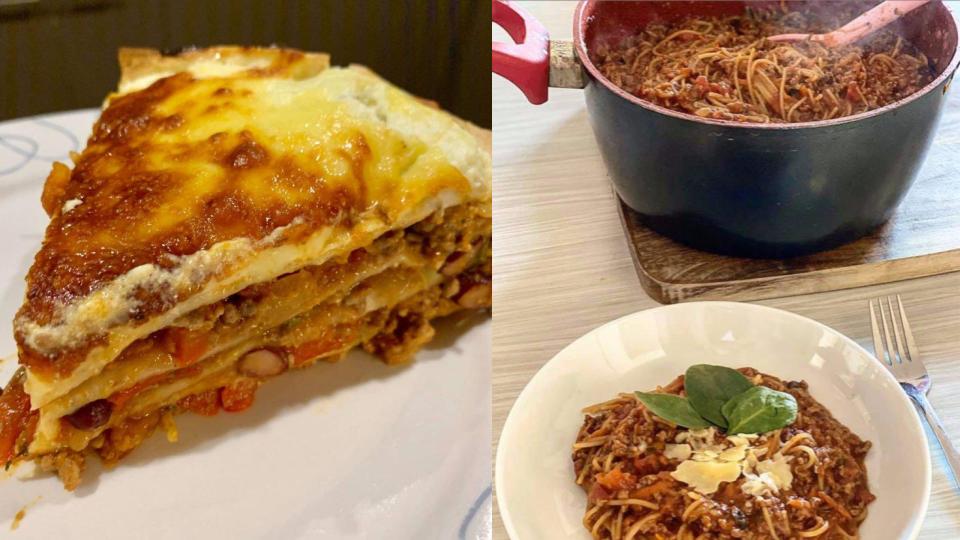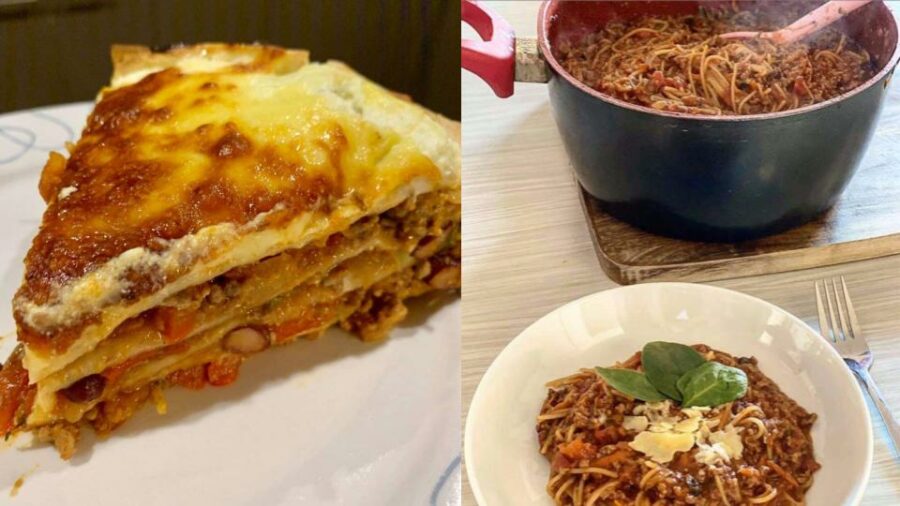 "The One Pot Spaghetti, in particular, being a hit with the one-year-old. In addition to being delicious, both these meals are super quick and easy to prepare."
"I have a few favourite snacks which I rotate regularly, including Apricot Balls, Caramel Slice, Orange and Poppy Seed Muffins (hubby's favourite), Thai Chicken Balls and Pretzel and Dark Chocolate Clusters."
Using  The Healthy Mummy App
Fi and her family use the Healthy Mummy App everday and love having a central place for all thier recipes.
"Whether it's me or hubby preparing dinner we know where to go to find the recipe, and being able to increase the number of servings allows to make sure we have leftovers for lunch or another dinner."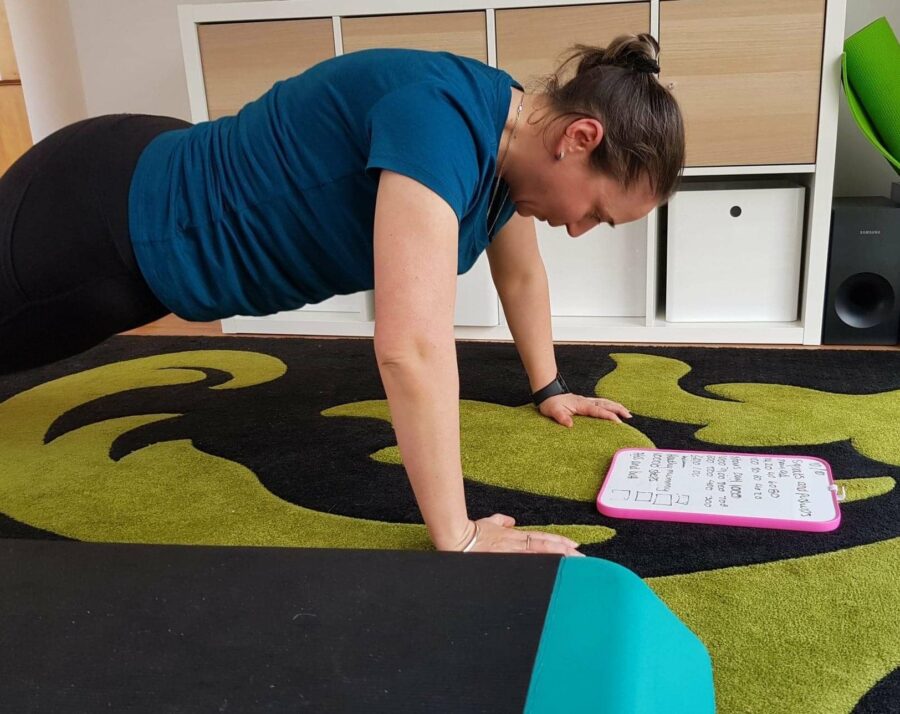 "I enjoy a variety of workouts on the Healthy Mummy app depending on what I'm in the mood for. Currently I'm really enjoying the Full Body Weights and Fit Advanced. The Express HIIT sessions are also an awesome way to squeeze in a quick workout when I'm short on time."
Fi's three tips for success
Use the App! It sounds silly, but take the time to explore the App and learn how to use it. Everything you need to help you on your journey to better health is in there, plus it gives you a central place to store all your progress including no scale victories, measurements and progress photos.
Get a buddy. Everyone's journey is different, with many ups and downs, so it is important to have people to support you along the way. This might be a friend or family member, or someone you meet when you're out exercising. The Healthy Mummy Facebook groups are also a great place to meet and share with other mums. If you ever feel like you need help or support, don't be afraid to reach out to these groups, they are full of people who are more than happy to share their experiences and support you in your own journey to better health.
Document your journey. It can be hard to see your progress, and often you may feel like nothing is changing. Progress photos are a great way to see the changes to your body and can be a great motivator when it all seems too hard. Recording your measurements and fitness test results in the app (or a journal) is a great way to observe those changes that can sometimes be hard for us to see.
Congratulations Fi, you are an inspiration!
Join Fi on the 28 Day Weight Loss Challange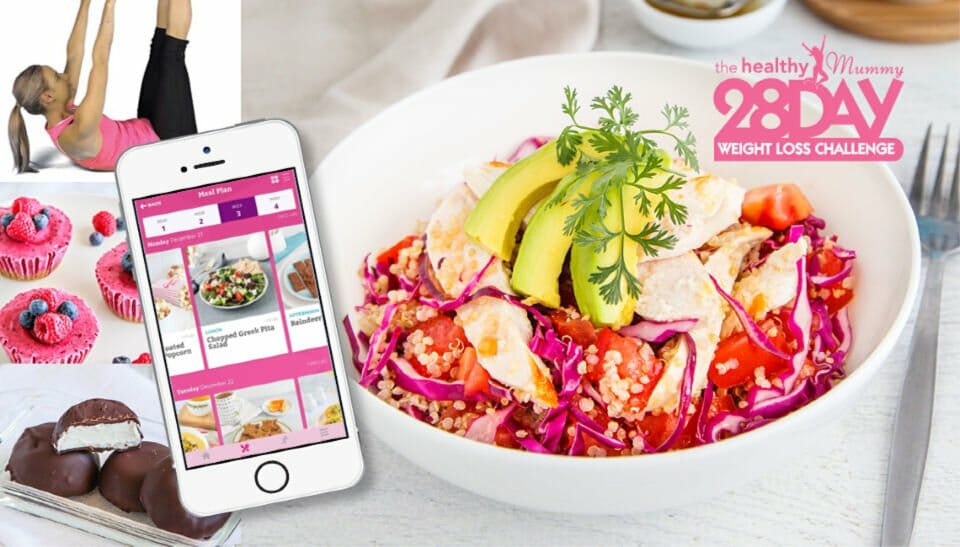 Want to get results like Fi? If you are wanting to lose weight and improve your energy – not to mention – help improve your overall health and wellbeing – our 28 Day Weight Loss Challenge is an awesome program to check out.

Our 28 Day Weight Loss Challenge includes:
28 days of at home exercise routines (no gym needed) – with video instruction
Customisable and breastfeeding friendly meal plans (including 7 Day Cleanse)
Time-efficient exercises for busy mums – under 30 mins
Challenge combines Pilates exercises with interval and circuit training (HIIT)
Suitable for basic to advanced fitness levels
Home to thousands of EASY-TO-MAKE recipes!
To learn more about our 28 DAY WEIGHT LOSS CHALLENGE CLICK HERE or purchase our Smoothies.