Mel's TOP Ten Tips for a Healthier Christmas!
Mel Timmer who has lost 37 kilos with The Healthy Mummy shares how she manages to stay on track at Christmas time.
Mel Timmer knows a thing or two about staying on track on a weight loss journey. The gorgeous mum of two lost a whopping 37 kilos on the 28 Day Weight Loss Challenge, and has been living the Healthy Mummy lifestyle and maintaining her weight loss for over three years.
Having adapted to choosing some healthy alternatives around Christmas time, Mel shares how she manages to enjoy the indulgences of Christmas, without sabotaging her health and weight.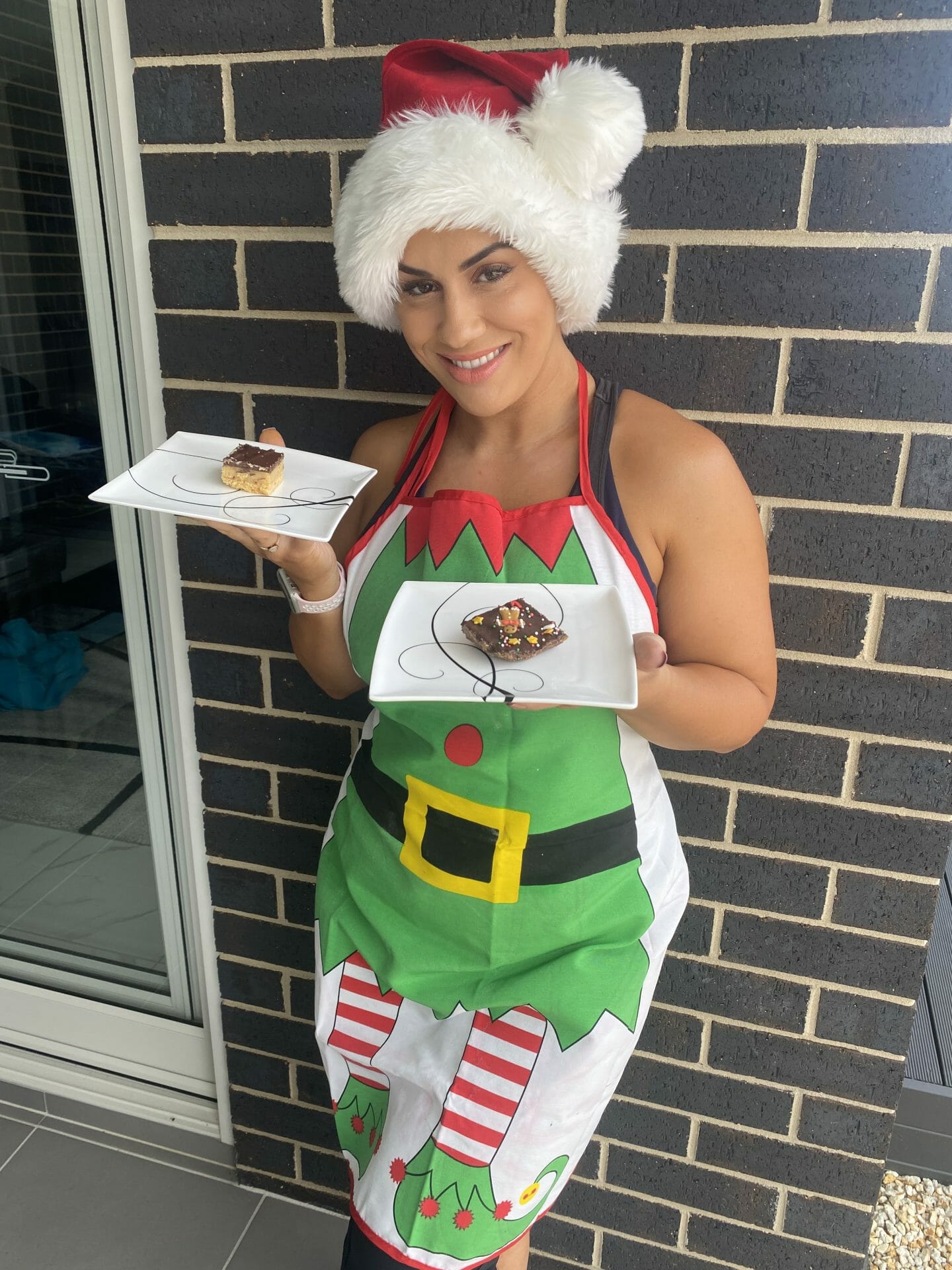 Mel's Tips for a Healthier Christmas
Admittedly, Christmas time is one where we tend to be surrounded by food and alcohol and it's easy to be tempted to over-indulge. But rather than throw away all your hard work, it really is possible to have a great time with your family and friends, enjoying wonderful Christmas fare without ruining your weight loss plans.
The Healthy Mummy App has lots of amazing and healthy alternatives for Christmas time goodies, which I promise you and your family will love. Here are some of my favourites, with tips to help you stay on track.
1. Healthy Sweets
Over the festive season there are sweet treats at every turn, so it's good to have some healthy options. These Strawberry Santa's are a great alternative to Christmas lollies. You're still hitting that sweet spot but also getting the  extra benefits of good vitamins, fibre and great antioxidants. Plus strawberries are a really low calorie fruit so work well if you're following a keto plan.
2. Christmas Platters
Platters are a great way to get everyone around the table and make for a wonderful centrepiece. It's easy to create some fun Christmas themed platters by cutting up fruit, using bliss balls, or even veggie sticks with dips. You can make a Christmas tree, a Santa, or even little snowman. Check out this recipe from the Healthy Mummy app which is a great to make as the centrepiece for a healthy Christmas lunch table.
Christmas Tree Apple & Pear Platter
Ingredients (Makes 4 serves)
1 apple
1 pear
2 tablespoons peanut butter
1 slice watermelon
1 tablespoon dried cranberries
2 teaspoons shredded coconut
Method
Core the apple and pear and cut each into 8 slices. Slightly heat the peanut butter in the microwave so it is runny.
Use a star cookie cutter to cut a star shape from the slice of watermelon. Cut a rectangle shape from the watermelon slice to use as a trunk. Set aside.
Arrange apple and pear slices on a serving plate, into the shape of a Christmas tree, with the skin on the fruit forming the bottom side of each of the leaves.
Drizzle heated peanut butter across the tree to look like tinsel and arrange dried cranberries to look like decorations. Sprinkle over coconut to serve with the watermelon star at the top and trunk at the bottom of the tree.
123cal/492kj per serve
3. Don't skip the exercise

As much as our bodies need to rest, it's also super important we don't forget what our goals are. Sometimes when we have too long a break we may find it hard to get back into an active routine. There is nothing wrong with doing some light exercise as well, we will still release good endorphins while exercising which will make us feel amazing over the Christmas holidays, so whether you're up for a HIIT full on work out, some dancing with the kids, or just simple and quick 10 min workouts, we have you covered.
Here are some of my fav workouts from the Healthy Mummy App that leave me feeling confident and strong.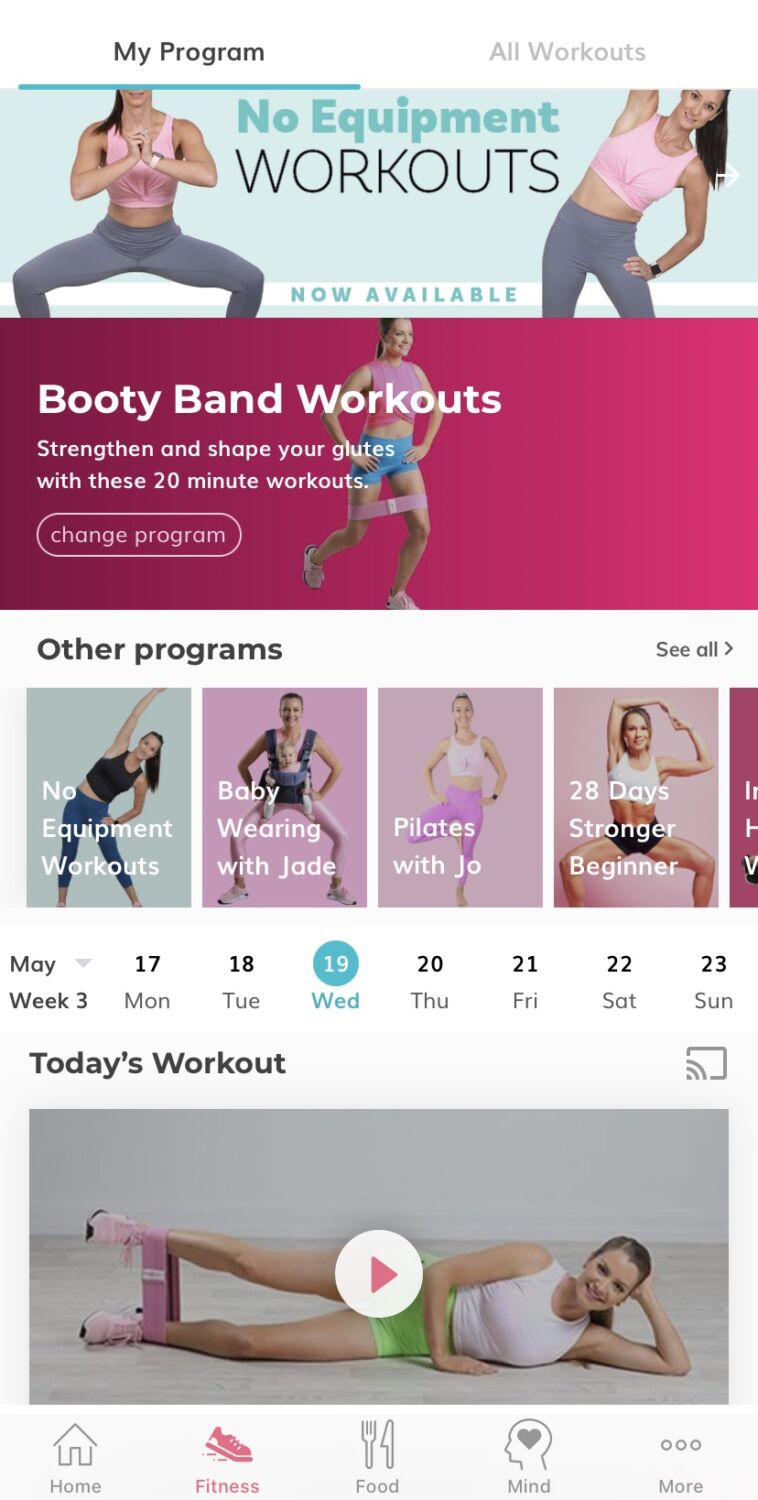 Stronger advanced with weights
Express Boxing
Take 10  ( for when I'm time poor )
4. Have some awesome Christmas recipes up your sleeve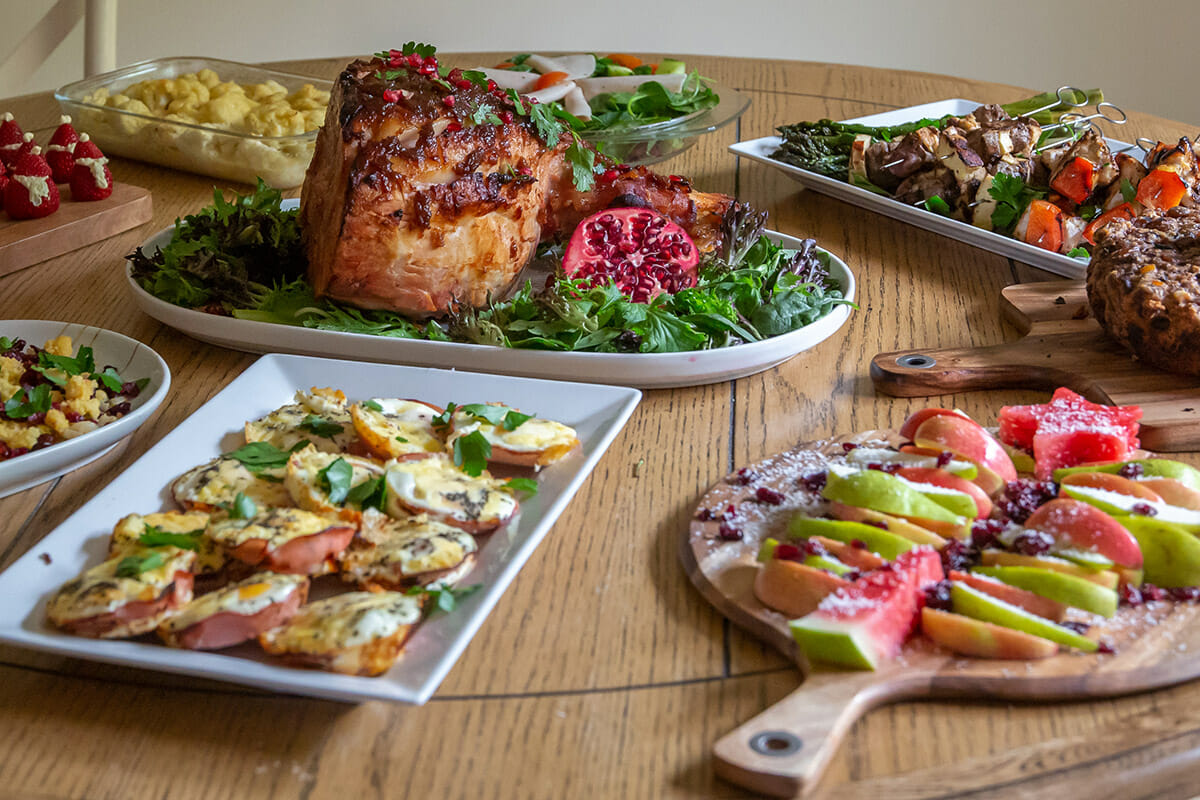 You have been invited for dinner, lunch, maybe brunch?? What do you bring. This is the perfect time to experiment in the kitchen. If you're a Healthy Mummy member I'm sure there would be recipes you have been dying to try but just haven't had the chance or time. Taking a healthier alternative to a party that still tastes and looks amazing will have people asking 'how is this healthy'?
If you're not a Healthy Mummy member, don't stress we have loads of free recipes for you. Have a look at some of these.
Cranberry Bacon Scrolls
These filling cranberry and bacon scrolls will be a hit with the whole family and are just 198 calories per serve and taste AMAZING!
Festive Sausage Brie Kebabs
Simple yet brilliant, these Sausage and brie kebabs are a great idea to take to a gathering when you've been asked to bring something. Tasty and so festive looking, kids and adults alike will love tucking into these.
Stress Free Christmas Wreath Pavlova
For any of you that doesn't want to spend hours in the kitchen but still want to showcase a stunning yet stress free dessert this Christmas, then this is the recipe for you.  It takes next to no time to prepare, and can be assembled on the day you want to serve it in  matter of minutes.
5. What to do with leftovers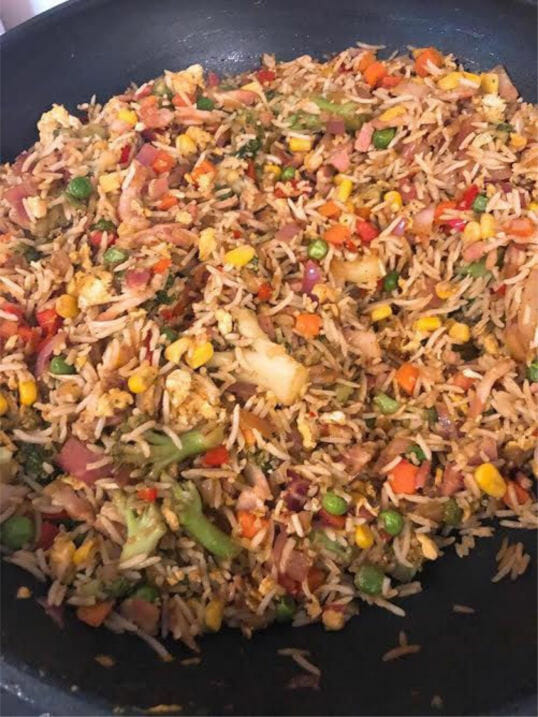 So much left over food, what to do with it all !! One thing I've learnt since becoming a Healthy Mummy is to never to waste food that can be made into other meals. For example, if you have loads of chicken or veggies left over, you could easily cook up a Healthy Mummy Fried Rice. This is a great recipe and it freezes really well, don't be scared to add extra veggies or change up a few ingredients here and there, sometimes experimenting is how we become better chefs !
6. Get out the Board Games!
Counting calories on Christmas day is probably going to be non existent, whether you're a calorie counter or not, boredom eating can be a big thing. We may find ourselves snacking the whole day which could easily lead to a whole week! Try something different this year with the family, bring some games out, there are some great games for both kids and adults, not only will you be having some great laughs and making memories but it keeps the mind busy.
Here are some of the best games I've played with my family in previous years.
Speak Out Mouth Piece Challenge
Monopoly
Pictionary
7. Plan plan plan
Let's face it, your normal routine is likely to change over the festive period. Often your local gym shuts down for a few weeks, work hours can change and  school holidays start. If you are like me and thrive on routine, come up with a plan, what do you need to do to stay on track, how are you going to stay active? Ask the kids if they want to be a part of helping you stay active. Grab a friend and keep yourself accountable, try out some new walks or do something you enjoy like early morning beach walks. Leave the excuses and make it happen.
8.Be prepared
The week coming up to Christmas can lead to impulse buying where we can be tempted to buy unhealthy choices at the supermarket. There is usually more available, and we often feel the urge to buy those things because they look so good! Having a shopping list that you stick to can definitely help you save money while staying on track. Now, I'm not saying you can't enjoy some of those yummy foods but I believe it's all about moderation.
If you want chocolate go for it, put it on your list but having a plan and knowing what you're going to eat is so much more beneficial for your wallet and health. Impulse buying may lead you to purchase more than you need or what you will eat.
We have to remember the values we have around Christmas are not all about the food either, and more about the memories we can create. Try an activity with the kids like making some christmas cookies!  These Lemon Glazed Christmas Cookies are insanely good!
Get the recipe for Lemon Glazed Christmas Cookies here
9. Go for Low-Cal Alcoholic drinks
If you like to have a few alcoholic drinks at Christmas time, we have some great options for you! Check out these alternatives.
A Vodka cruiser has 173 calories  – Try the Healthy Mummy Merry Berry crush cocktails at just 118calories
A Fruit tingle cocktail 256 calories – Try the Healthy Mummy Christmas Dream Slushy Cocktail 107 calories (available in the Healthy Mummy App)
Try these 5 Christmas Cocktails all under 160 calories
10.How to Recover
Enjoy your day and don't beat yourself up if you ate the wrong foods. A great way to recover from a sugar overload is to sweat it out!  Try one of our Hiit workouts, boxing is also great for the core and help to bring any bloating down. Bread or carb overload can leave us feeling bloated and funny in the tummy, so if you have gotten through the Christmas period and not feeling so great, try a 3 OR 5 DAY DETOX plan here is a free 3 day detox meal plan