Healthy recipes that helped this mum beat her unhealthy pregnancy cravings
Healthy Mummy Leah Romiti is currently pregnant with baby number three and has shared how to beat the unhealthy pregnancy cravings!
For most women, pregnancy food cravings fall into just a few categories: sweet, spicy or salty.
In fact, it seems by general consensus that only a handful of pregnant women crave fruits and veggies during pregnancy, and instead greasy, salty or sweet cravings take place.
Often when you have a craving, you want that food immediately, even when you know they're not good for you! However, there are SO many healthy, delicious alternatives that you can make that are a delicious, nutritious choice for you and bub.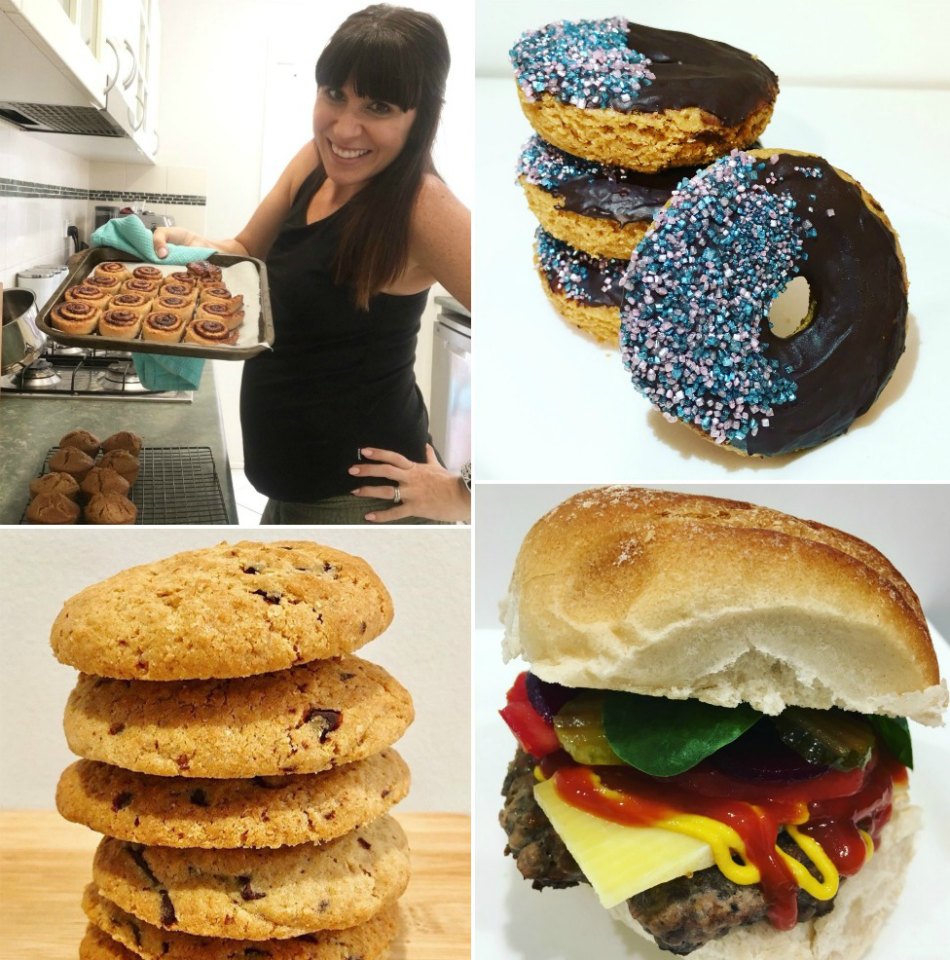 Mum reveals recipes that help her beat her unhealthy pregnancy cravings
I am currently 23 weeks pregnant with my third baby and this is my first pregnancy as a Healthy Mummy. I discovered The Healthy Mummy when my youngest was five months old.
I lost 15kgs within the first six months of joining the 28 Day Weight Loss Challenge and maintained that weight loss up until I fell pregnant last October.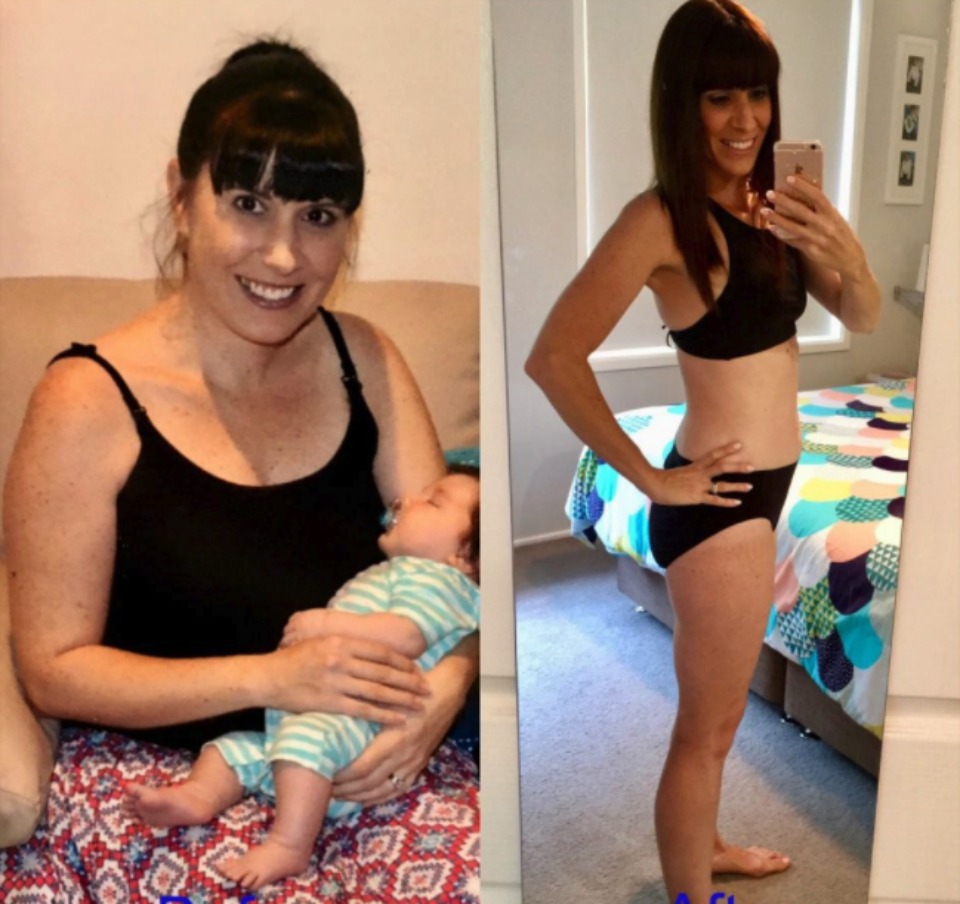 During my first two pregnancies I gained 20+ kilograms. I stopped weighing myself towards the end because I was too depressed about my weight gain. I did no exercise, I ate whatever I wanted and my dinners consisted of takeaway or quick meals that included processed food or high sugar jar sauces.
I remember standing at the pantry eating spoonful after spoonful of Nutella when I was pregnant with my now five-year-old and eating bowlfuls of Coco Pops during my second pregnancy. Other foods that I couldn't resist were chicken Twisties, frozen Cokes, finger buns from Bakers Delight and burgers. I cringe just thinking about it!
This pregnancy I have been eating very well. I start each day with a Healthy Mummy Pregnancy Smoothie, generally with added banana, baby spinach, walnuts and honey.
I love starting my day with a smoothie as I know I am fuelling my body with all the nutrients and vitamins it needs for the day ahead. I also have a glass of Super Greens every morning to give me that extra burst of energy.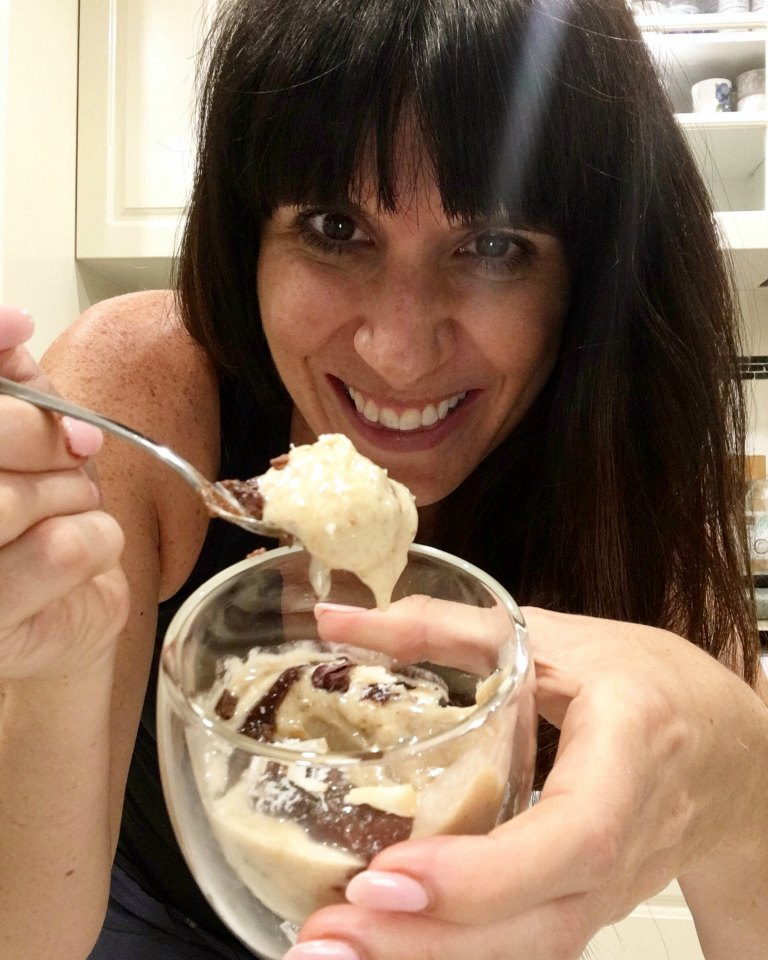 Meal prep days
I meal plan every weekend and prep on Sundays. This way I am prepared and organised for the week, and on the nights I am tired after work, I don't need to worry about cooking because it was all done on the weekend.
I haven't had as many cravings this time around. I have eaten A LOT of fruit and I have been making many Healthy Mummy treats to keep me going.
I asked the women in my local Healthy Mummy Support Group which foods they craved when they were pregnant and the majority of their answers were high sugar, high fat foods. Chips, chocolate, McDonalds… all quick fixes for those pregnancy cravings.
My goal was to find The Healthy Mummy alternative to those popular pregnancy craving foods and look what I came up with!! Seriously, soooo delicious and healthy and they all totally satisfied my cravings (yes, I tasted them all!)
Pregnancy craving with healthy alternatives
1. Pregnancy craving: McDonalds or Hungry Jacks burger
Healthy Mummy Version: Healthy Hamburgers.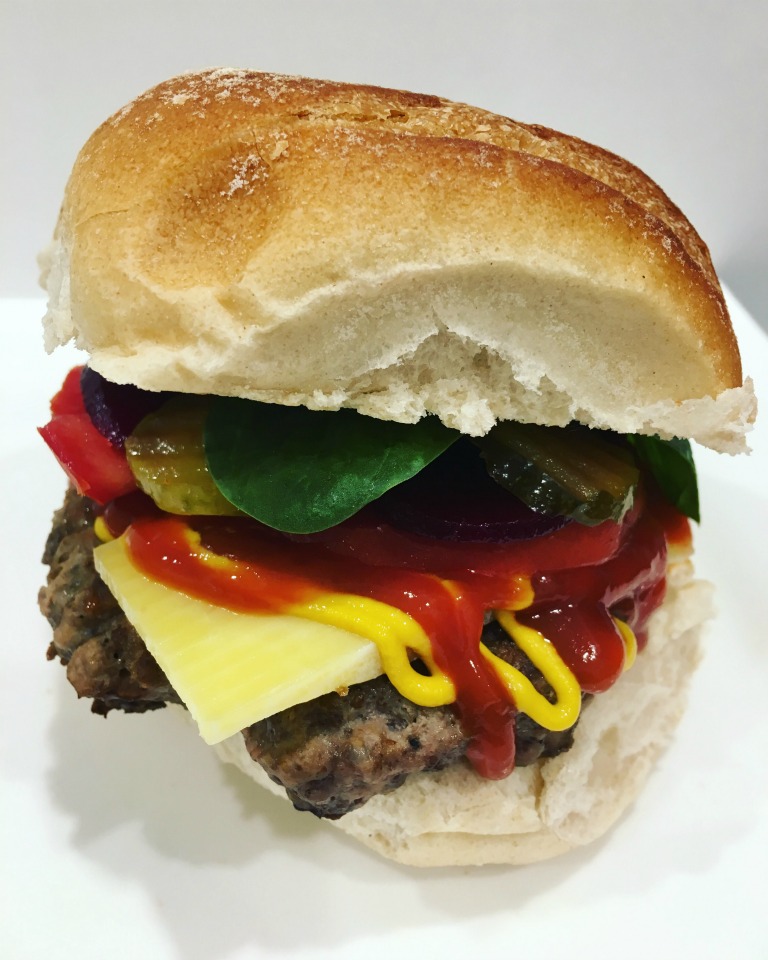 Full of fibre, less salt, and less saturated fat. What a great choice!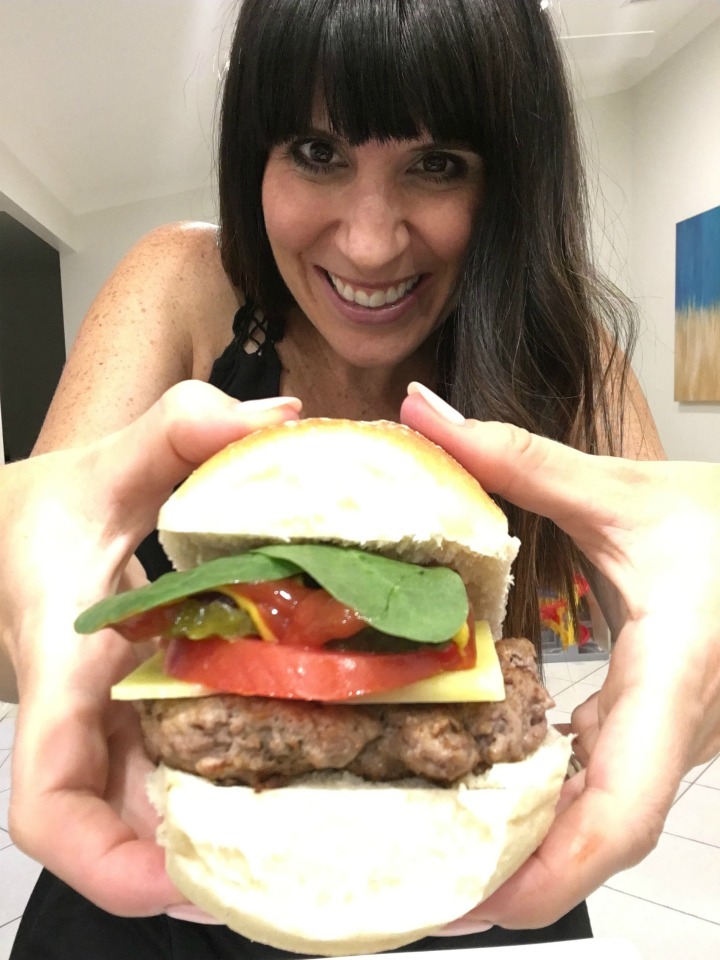 2. Pregnancy Craving: McDonalds Fries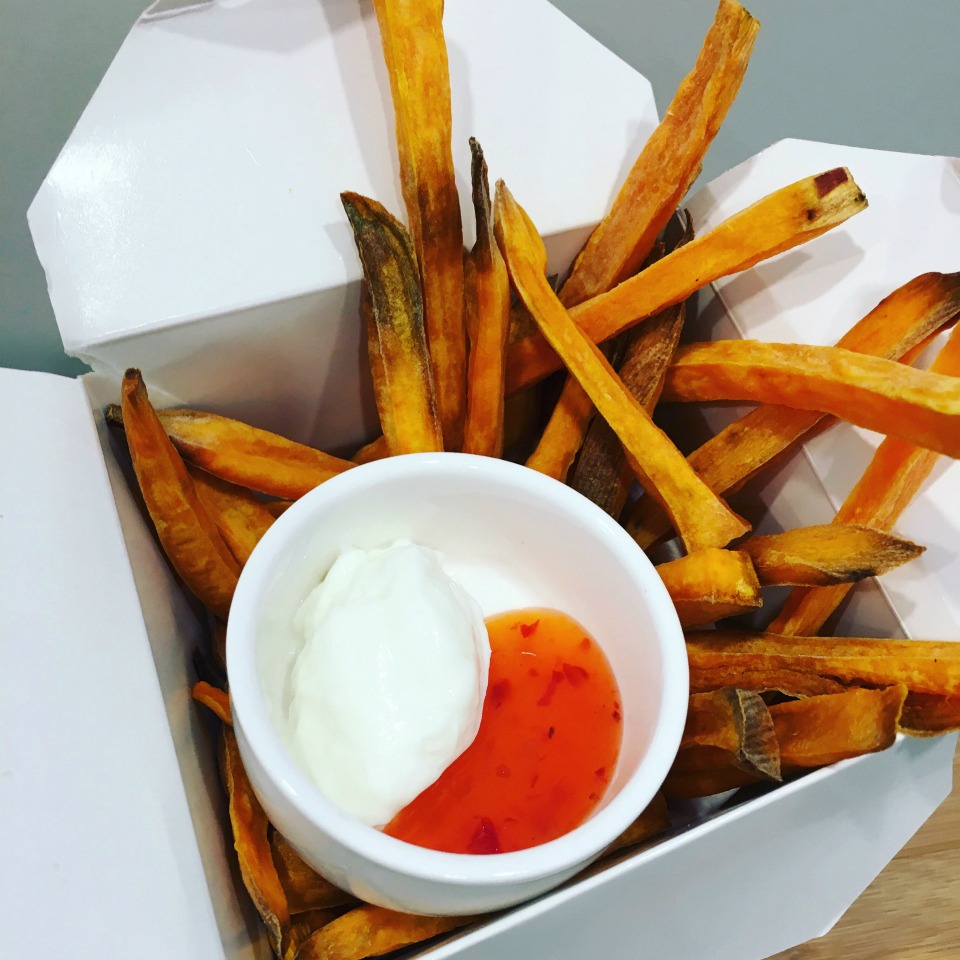 Healthy Mummy Version: Homemade Sweet Potato Fries with Greek Yoghurt and Sweet Chilli Sauce
Being baked, not fried, means that the calorie and fat count is kept low.
3. Pregnancy craving: Donut King Doughnuts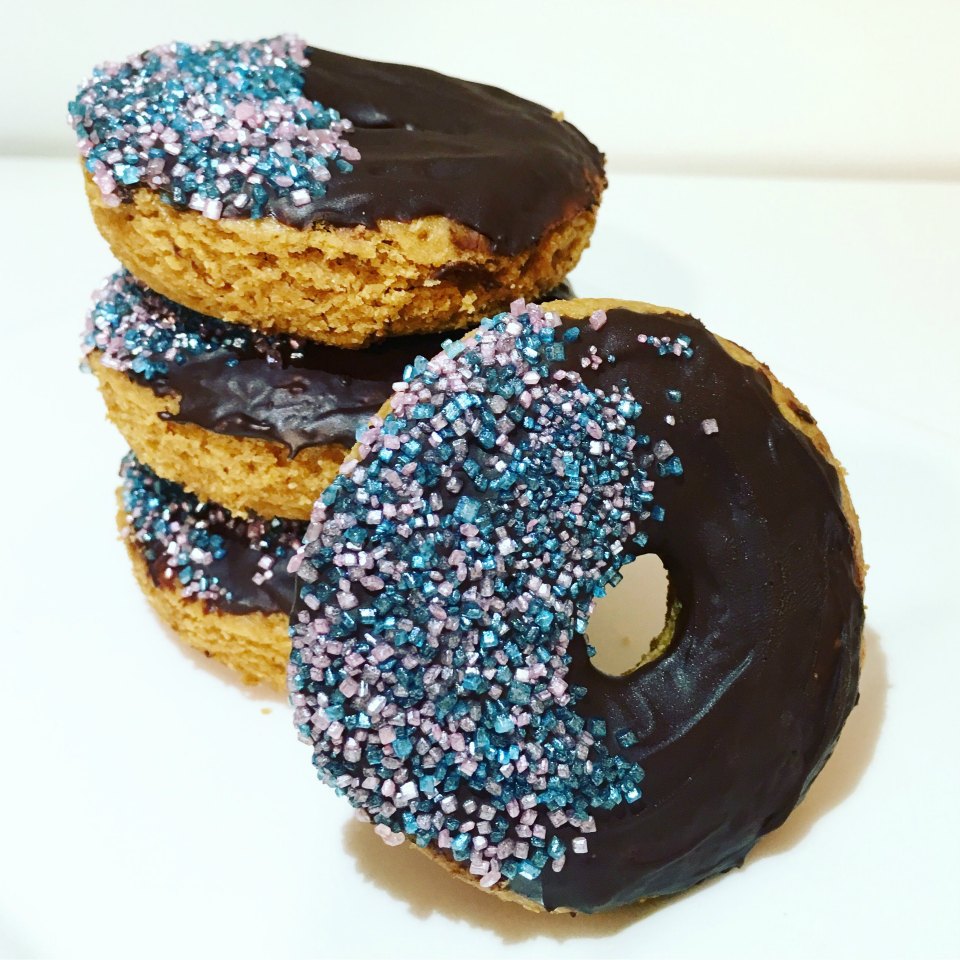 Healthy Mummy Version: Healthy Mini Doughnuts.
Absolutely everything you could want from a normal doughnut – without the guilt!
4. Pregnancy craving: Coco Pops
Healthy Mummy Version: Chocolate Rice Crisps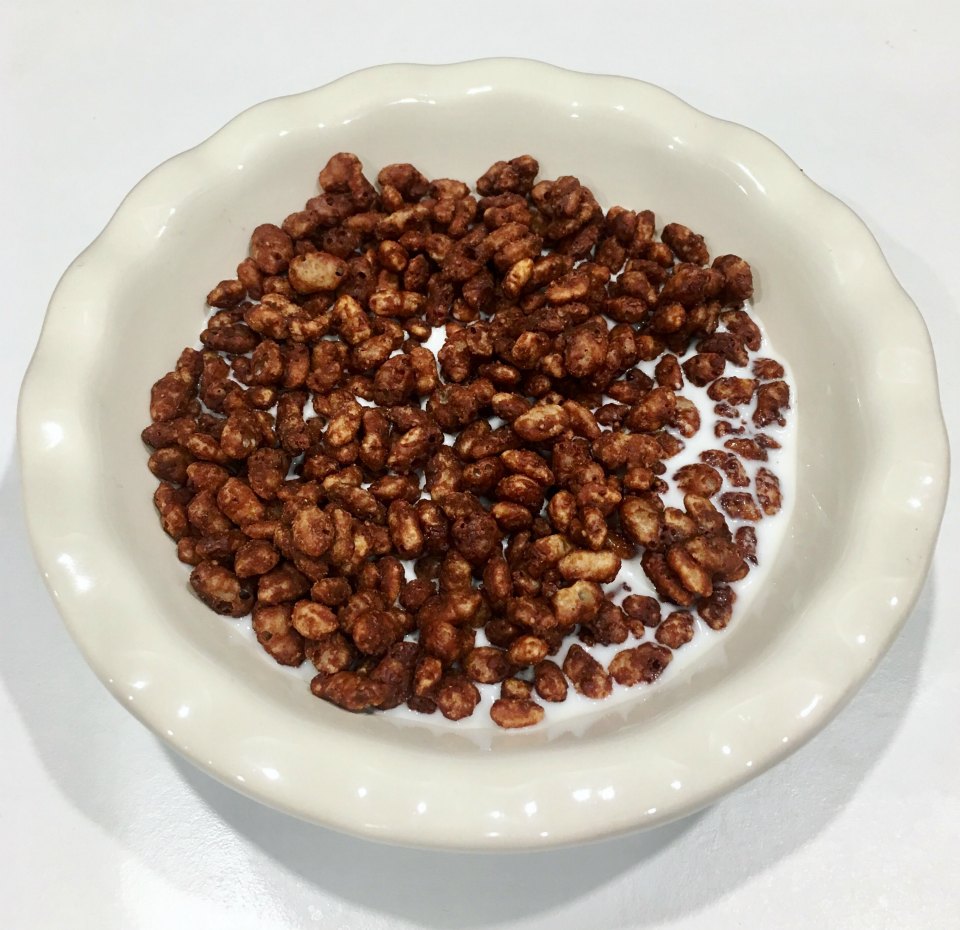 A healthier, homemade version of the popular breakfast cereal.
You can find this recipe on the 28 Day Weight Loss Challenge.
5. Pregnancy craving: KFC Chicken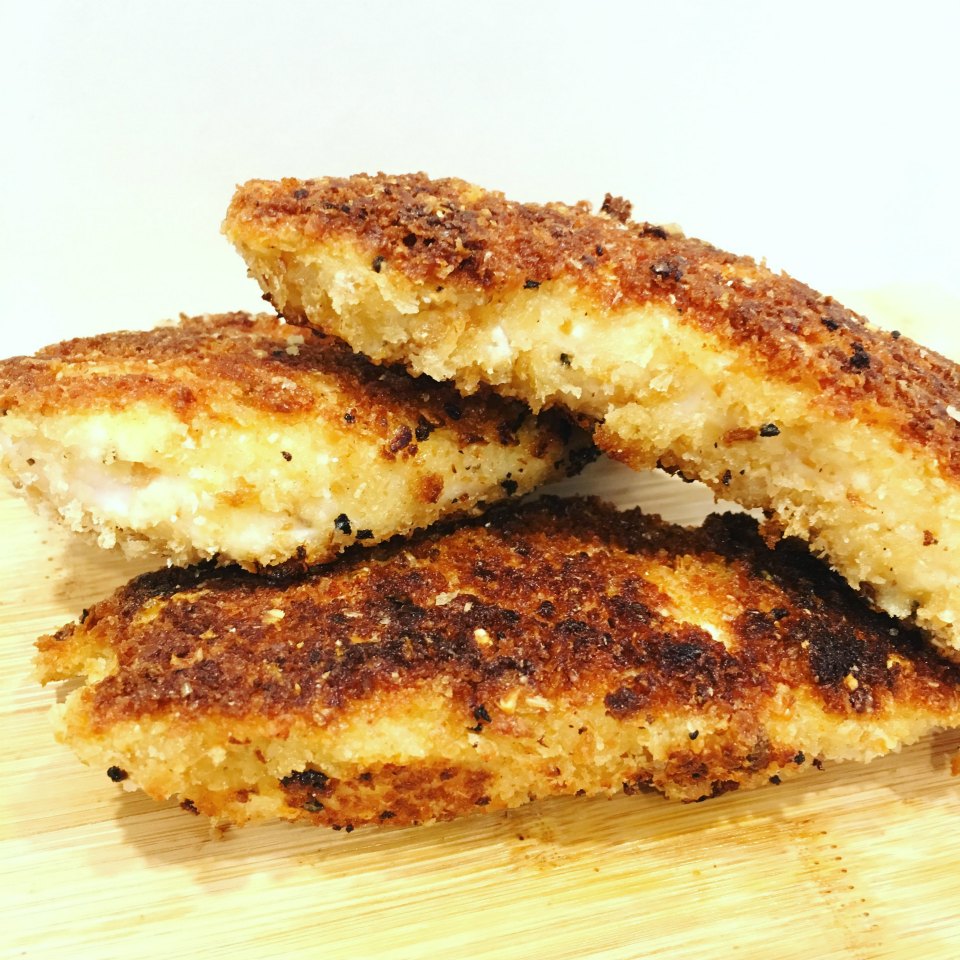 Healthy Mummy Version: Healthy Chicken Tenders
Using lean chicken tenderloins or breast (ideally organic), rye/multigrain bread bread crumbs, organic, free range egg and a small amount of olive oil cuts out the majority of the nasties and leaves behind the good stuff.
6. Pregnancy craving: Nutella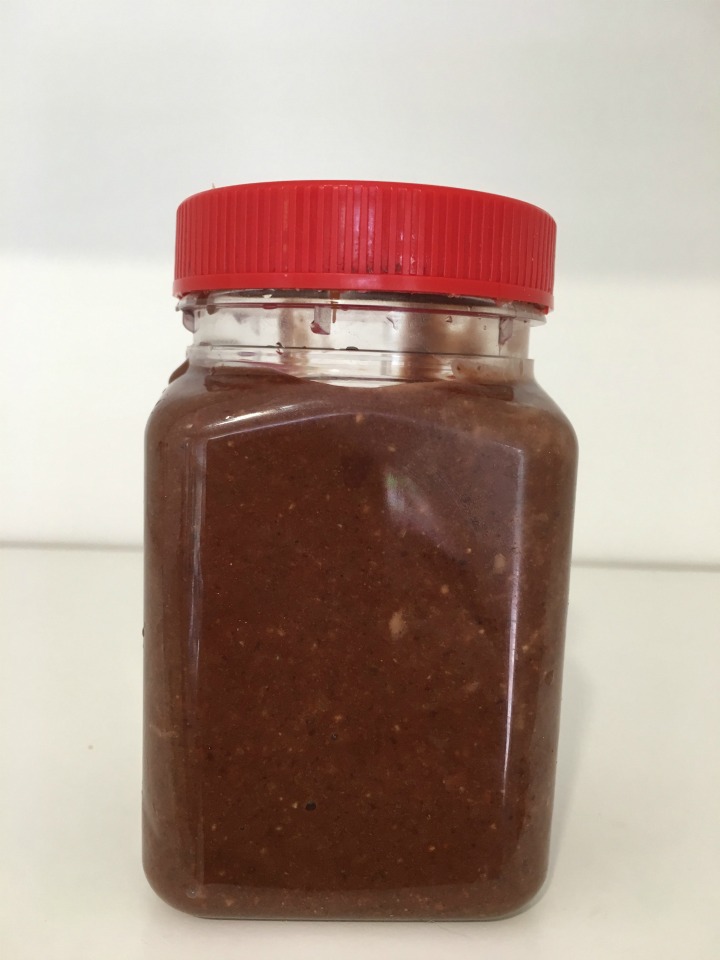 Healthy Mummy Version: Healthy Homemade Chocolate Hazelnut Spread
This yummy spread uses healthy oils, sugars and has no artificial flavours. Also, sugar is not the main ingredient in this recipe. It's delicious on sour dough, wholemeal toast or crumpets.
7. Pregnancy craving: Finger Buns and Iced Tea Cakes
Healthy Mummy Version: Iced Cinnamon Scrolls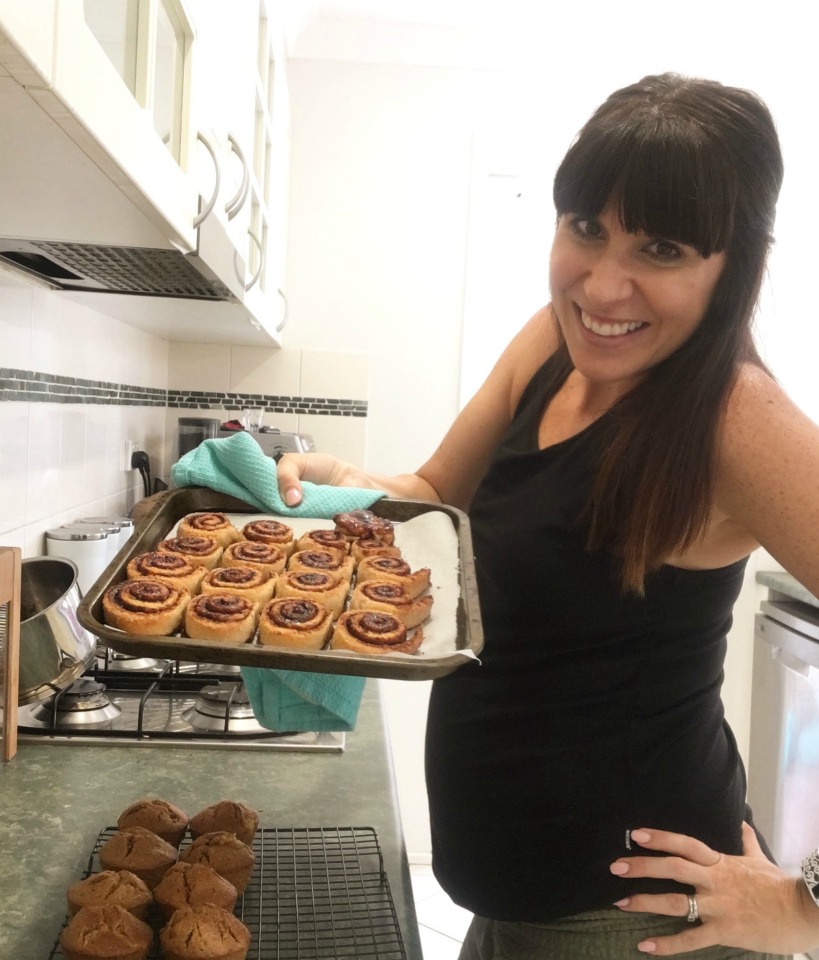 These are to die for!! One of my favourite Healthy Mummy recipes, these scrolls are perfect for morning or afternoon tea with a cuppa.
8. Pregnancy craving: Oak Chocolate Milk
Healthy Mummy Version: Chocolate Thickie Smoothie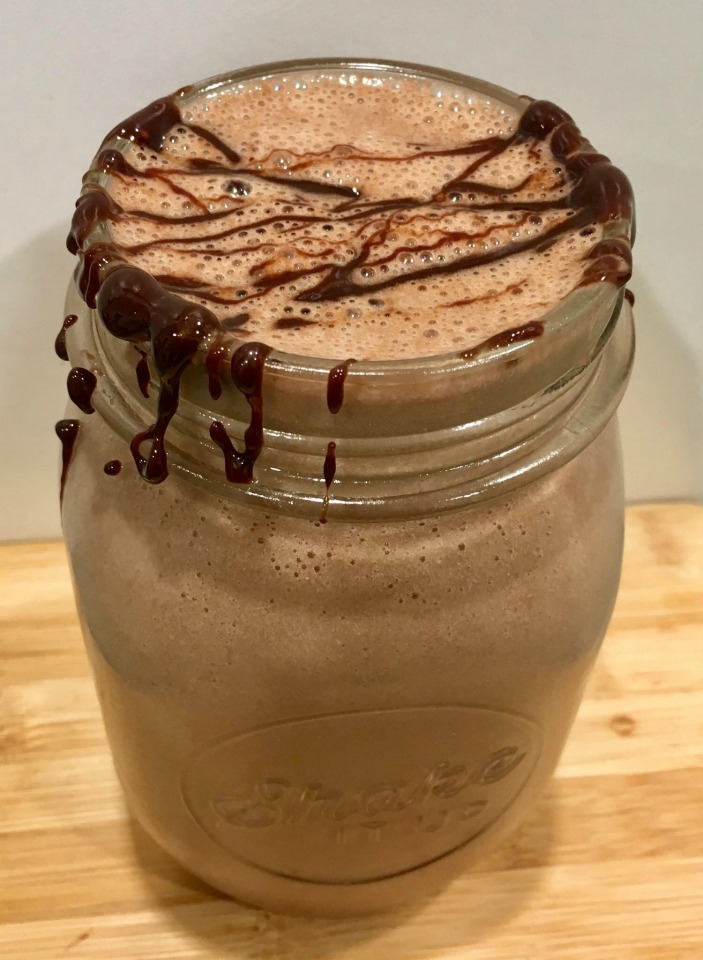 A delicious chocolate smoothie with no nasty sugar.
9. Pregnancy craving: Chocolate 
Healthy Mummy Version: Where do I start? So many Healthy Chocolate treats to choose from!
Here are some of my favorites: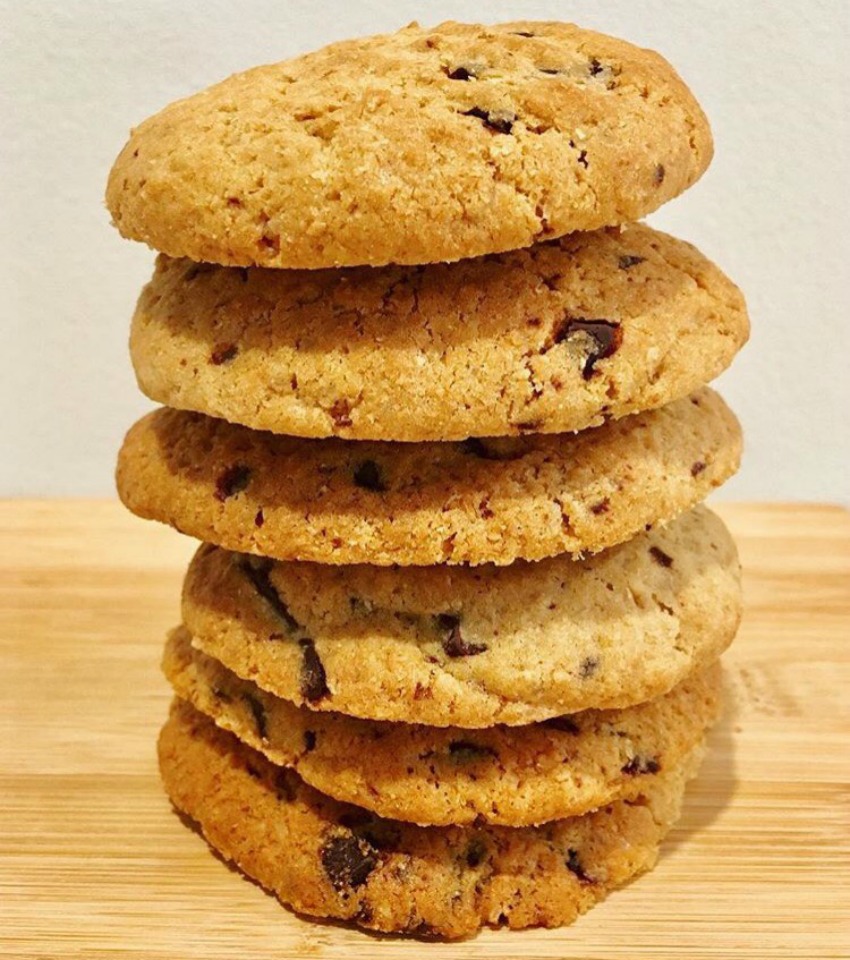 4 Ingredient Choc Chip Cookies    a  healthy cookie recipes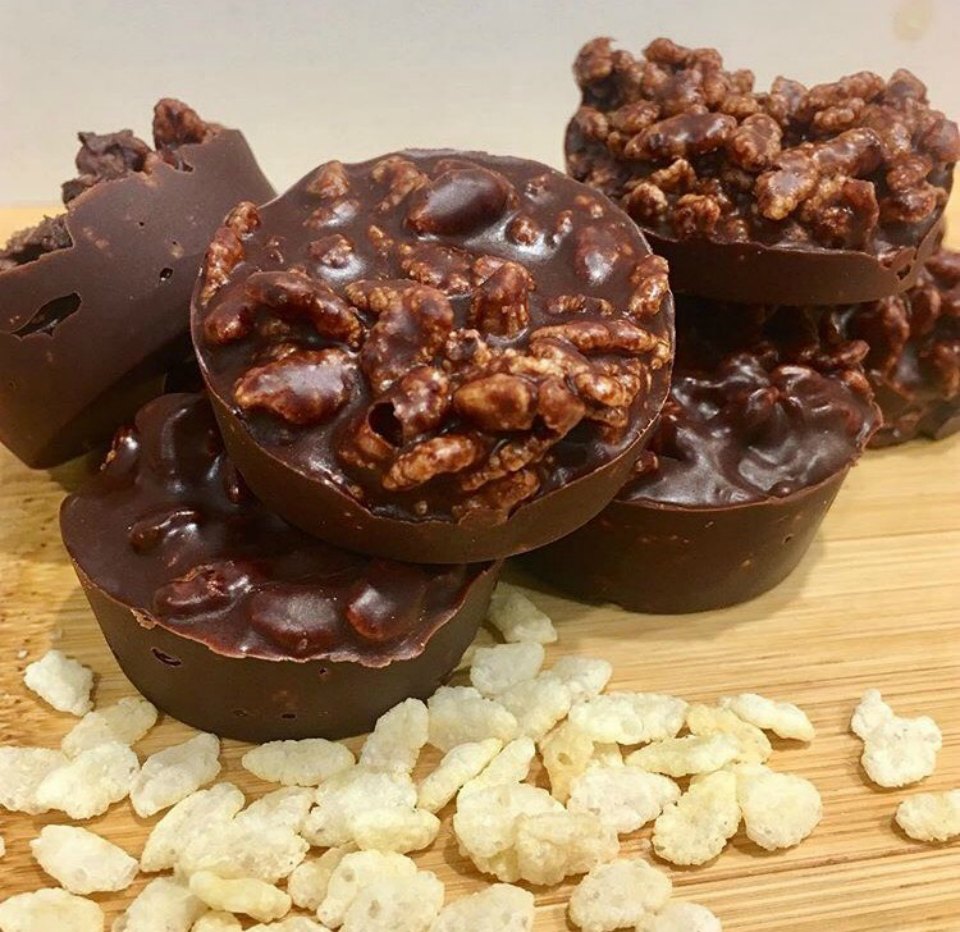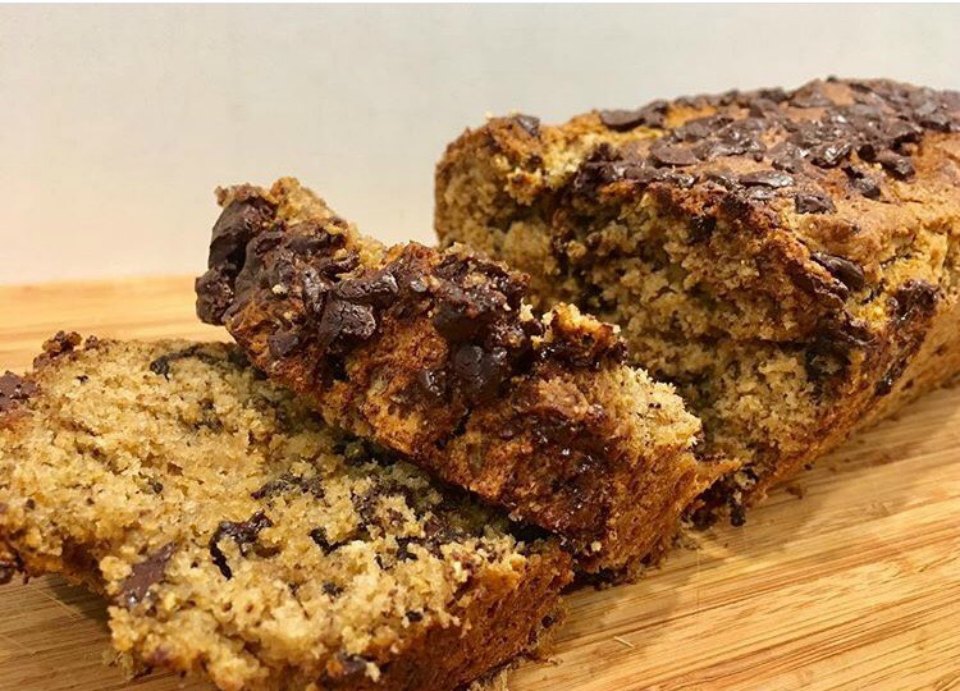 Chocolate Chip Banana Bread – you can get this recipe on the 28 Day Weight Loss Challenge recipe hub.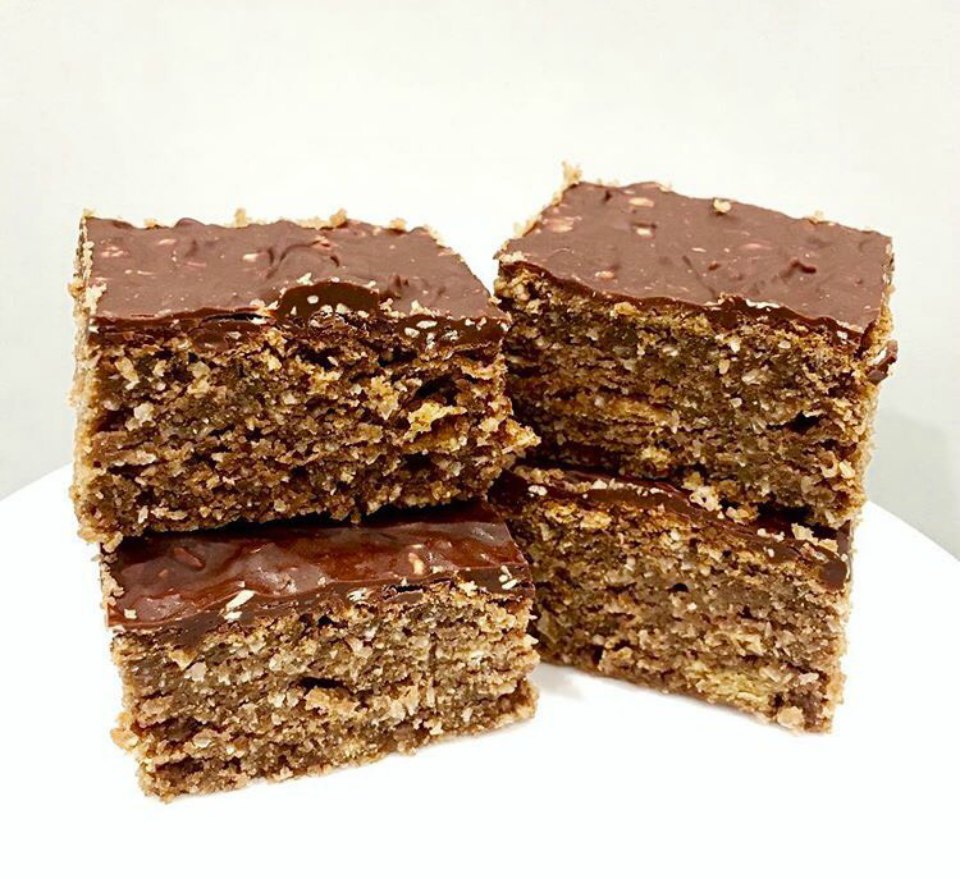 10. Pregnancy craving: pizza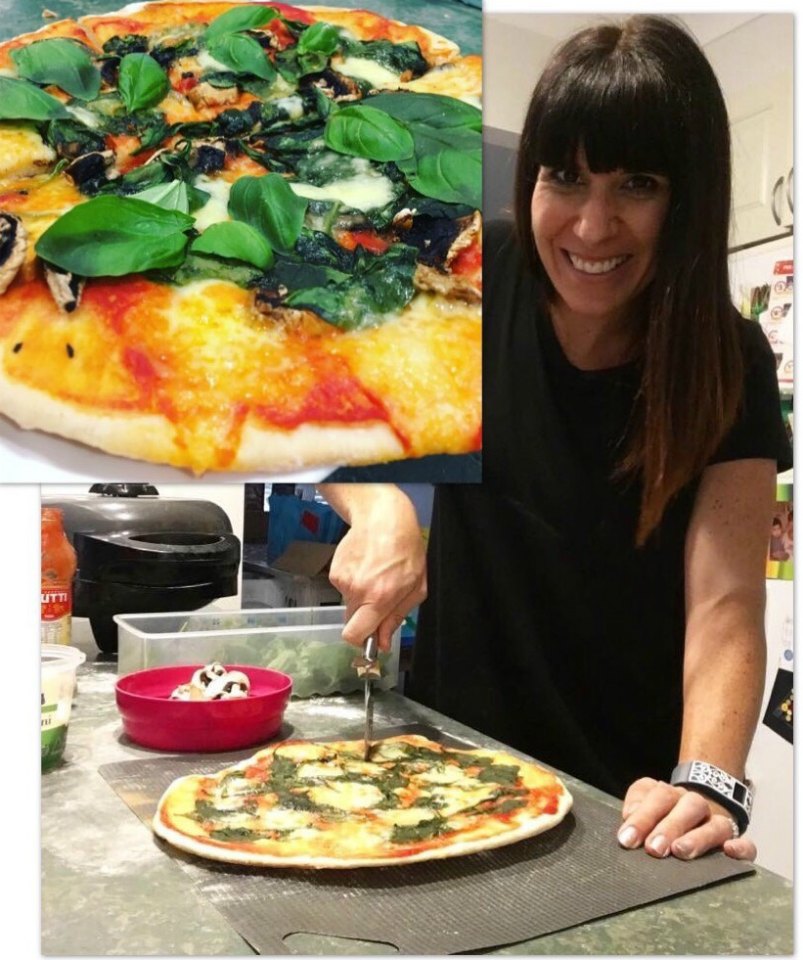 Healthy Mummy Version: 2 Ingredient Dough Pizza
Who knew making your own pizza dough could be so easy? Pizza doesn't have to be an unhealthy meal. It's all about what you put on top of it (and next to it).
If you aim for a few quality ingredients + not too much cheese + a healthy salad on the side + sparkling water to wash it down = you can't really go wrong.
Have you tried our Healthy Mummy Pregnancy Smoothie?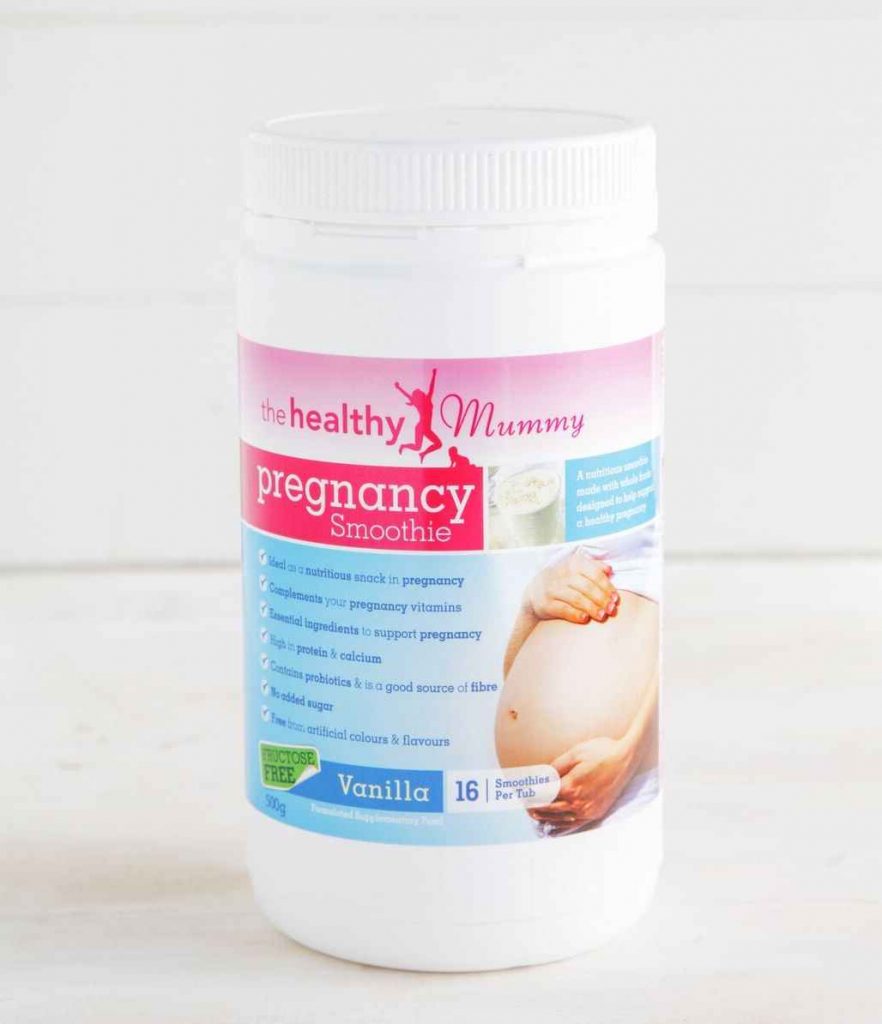 The Healthy Mummy Pregnancy Smoothie is a convenient and easy supplementary food, designed to complement your existing pregnancy vitamins or supplements, to help you meet the extra protein, vitamin and mineral requirements during your pregnancy.
Please read below for all the information on the smoothie – you can also see the FAQ on the smoothie here.
The pregnancy smoothie is also free of all chemicals, fillers and artificial ingredients, has no fructose in, no added sugar and uses high quality dairy protein sourced from grass fed cows in New Zealand.
Purchase your Healthy Mummy Pregnancy Smoothie here.
HEALTHY INCREASED CALORIES – Additional nutrients and calories are needed in pregnancy to support the mum and the baby – and the smoothie is a convenient and tasty way to increase your calories in pregnancy whilst nourishing your body.
MORNING SICKNESS – If you are suffering from morning sickness and find eating food difficult – the smoothie is a great way to nourish your body with a easy to drink smoothie- it also contains ginger.
TIREDNESS – If you are feeling exhausted, the smoothie is a nutrient dense snack high in protein, B vitamins and low constipation iron to help keep energy levels up.
CONVENIENT- if you are struggling to find the time or energy to eat nutrient dense and healthy foods then the smoothie will be a great help. You could also have it as a quick breakfast by adding fruit, oats and vegetables to your smoothie to further increase calories.
PROTEIN & CALCIUM – It is ideal as a high-protein, high-calcium snack in pregnancy with each smoothie giving you 30% of your protein needs
Key nutrients needed for pregnancy
The Healthy Mummy Pregnancy Smoothie provides a Good Source of Vitamins & Minerals – providing extra nutrition, including protein, vitamins & minerals for expectant mums
Folate – contributes to maternal tissue growth during pregnancy. Consumption of at least 400mcg† per day, at least one month before & three months following conception may reduce the risk of fetal neural tube defects
Vitamin B12 – necessary for normal cell division, neurological structure & function, & contributes to normal blood formation, which are important processes during pregnancy
Calcium – necessary for normal teeth, bone structure, important for baby's development
Iodine, Phosphorous, Vitamin D & Vitamin B12 – contribute to normal growth & development, including that of the baby
Vitamin C, Vitamin B2, Vitamin B3, Vitamin B6, Vitamin B12, Folate & Iron– contributes to the reduction of tiredness & fatigue, symptoms often experienced by expectant mums
Protein – necessary for tissue building & repair, normal growth & development of bone & contributes to the growth of muscle mass
Probiotics – contribute to gastrointestinal health & the maintenance of beneficial gastrointestinal microflora, which can benefit pregnant women
Fibre – aids in regular bowel motions, which can become irregular during pregnancy.
You can download the Pregnancy Smoothie Label here.