How these 4 mums have saved almost $35,000 between them since they joined The Healthy Mummy
Four of our lovely mums reveal how they've saved money, how much they've saved and also their top tips for budgeting.
As we've said many times before, you CAN lose weight, eat healthily and also SAVE money!
Four of our lovely mums, who have lost weight by following the 28 Day Weight Loss Challenge, reveal how they've saved money, how much they've saved and also their top tips for budgeting.
Check out their incredible stories below…
How these mums saved money, ate healthily and lost weight!
Kira saves up to $100 a week – so far, has saved $5,000 in total!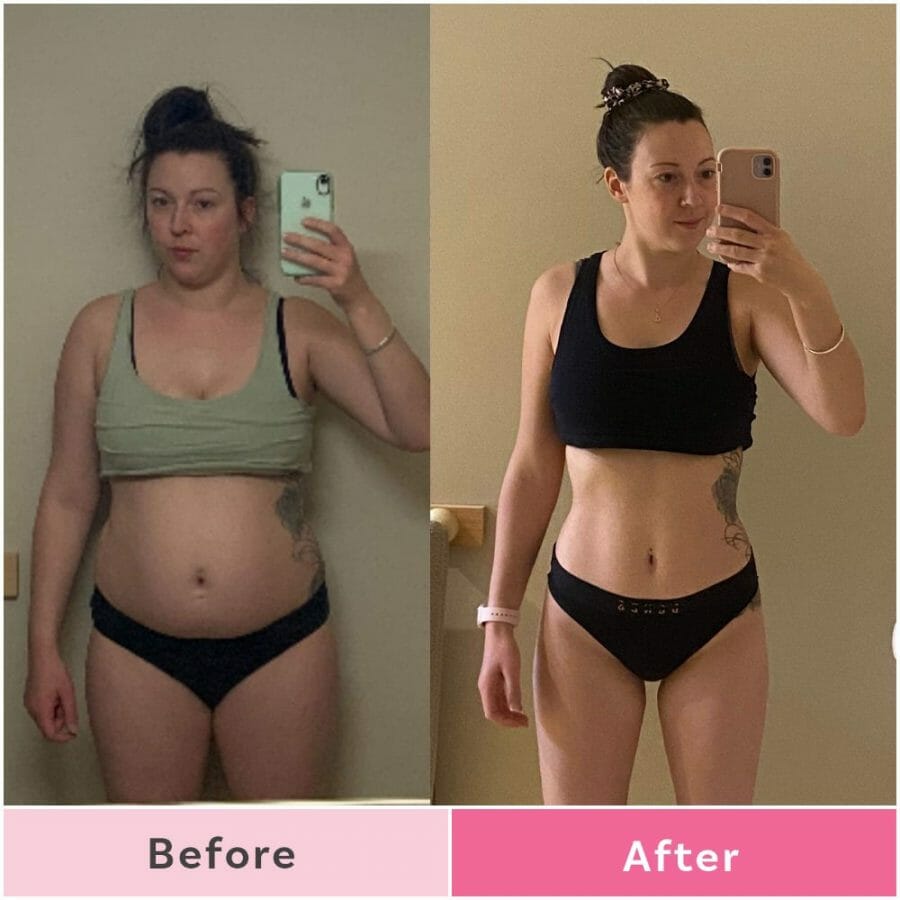 Kira Poliseno is a mum-of-two from Melbourne and has lost 19kg following The Healthy Mummy.
"The Healthy Mummy has definitely helped me and my family save money, I now meal plan every week, which means I am only buying what we need and I am not wasting anything at all when the week is up," she says.
"We also purchase much less takeaway and pre-packaged foods and snacks. Most of The Healthy Mummy snacks are very cost-effective to make too, so we definitely save there!"
"I think we have been saving roughly $50-$100 a week since I started The Healthy Mummy! Which is a saving of at least $5000 in the two years that I have been consistently following the meal plans!"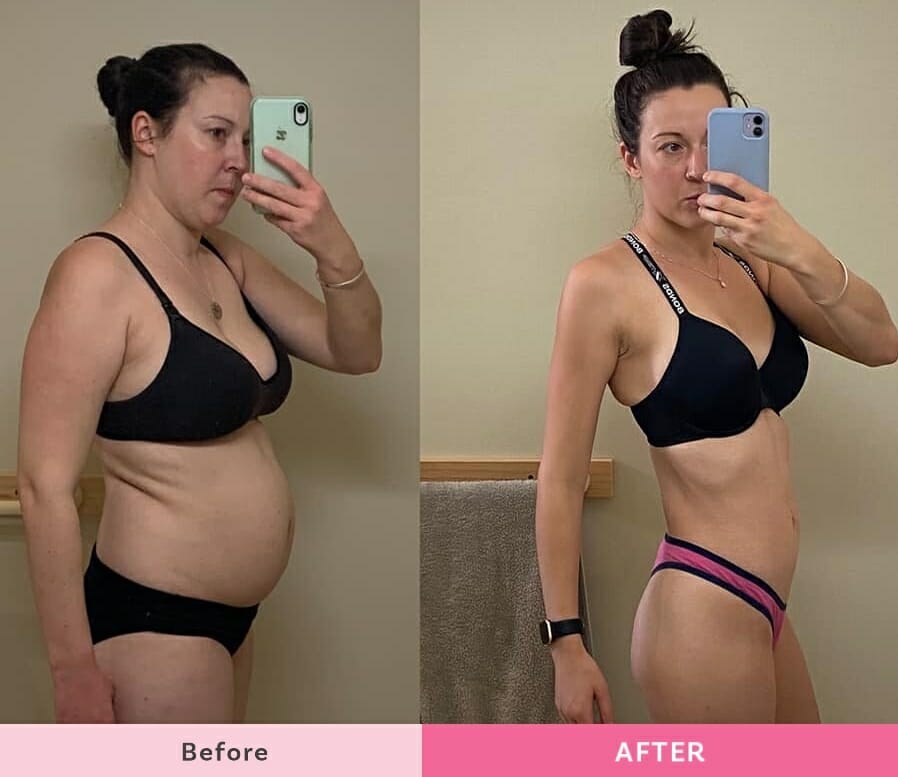 Best of all, Kira loves that she's saving money while also nourishing her body. With the money she's saved, she wants to buy a house one day.
"We are still renting and currently trying to save for our own home, the savings we have made following the meal plans will help us buy our own house one day," she says.
"The biggest change that has saved money for me is definitely to do with now being organised, I used to buy so much stuff we didn't need and end up throwing a lot of fresh produce away at the end of the week as it hadn't been used! Now I'm hardly throwing anything away at all." 
"I usually only need to do small meal preps, on the weekend I will usually make snacks for the week ahead. I have built up a huge freezer stash just from doing this!"
"Every week when the meal plans are released, I go through all the meal plans and pick things I like from each one. I then customise my week that suits me and my family. Then I write a list of ingredients I need and buy ONLY what I need. We save so much money this way!"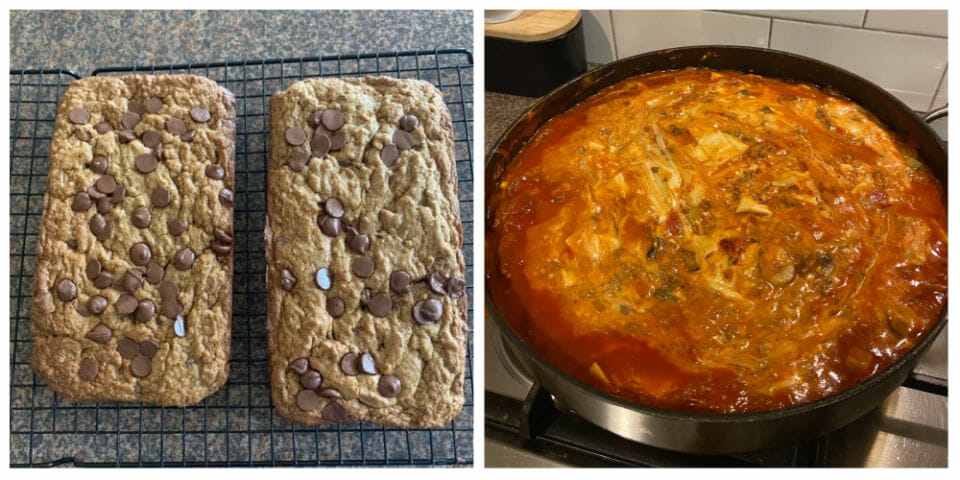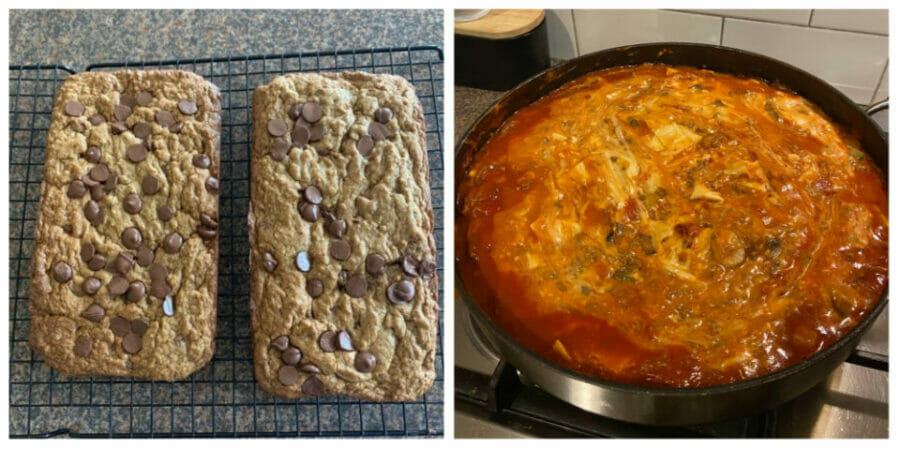 Kira's top budget tips:
Be PREPARED, know what you plan on cooking and buy only what you need 
Get creative with FAKEAWAY and make your own quick, easy, healthy and cost-effective takeaway at home! Takeaway can be very expensive and you'll save a lot just by reducing how often you eat out
Limit packaged and processed food, these often are more expensive per serving than a homemade, reduced sugar, healthy alternative! 
Stock up when things you regularly buy go on special. For example, when my favourite brand of tuna goes on special I will buy enough to last me a good few weeks, until the next special! 
Buy home brand products where available. Often the taste is the same and you pay much less! 
Kira's FAVOURITE budget recipes:
You can find all of these recipes on The Healthy Mummy app!
Jacqui Henderson says she saves around $80 -she's saved $13,000 in total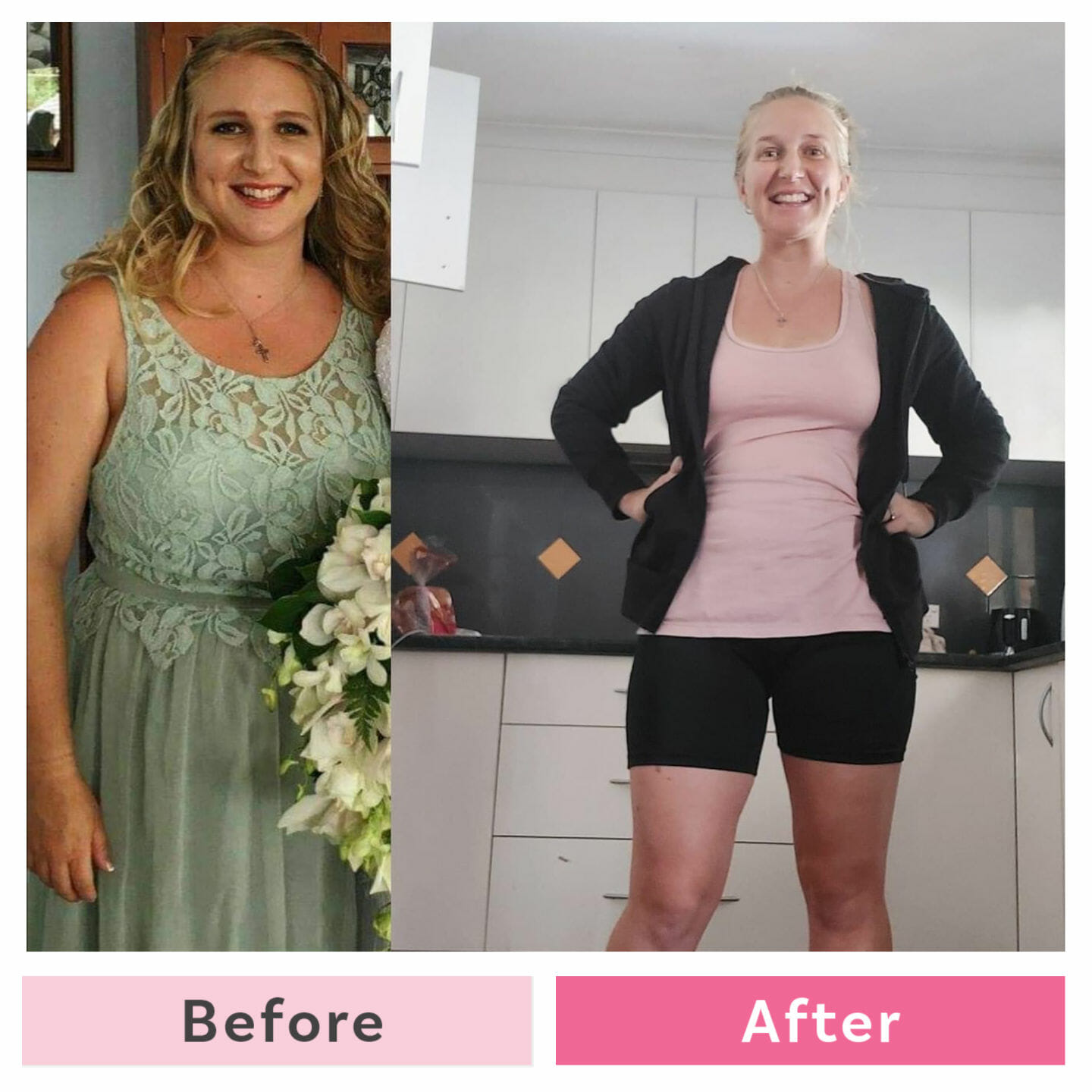 Jacqui Henderson is a mum-of-four and has lost over 20kg with The Healthy Mummy. She says they save around $80 a week by following The Healthy Mummy and meal prepping.
"We operate on a budget of $150 a week (family of 6- but one baby breastfed). There are so many fantastic recipes on the app that allow us to plan our meals, do an online shop and save a heap of money on processed and packaged food," she says.
"I reckon we've saved at least $13,000 since starting The Healthy Mummy in 2016. When I add that up and put it on paper, it really highlights how eating healthy and taking control of our meals can add up." 
"Our biggest change to save money is having a plan. The less organised we are, the more likely we are to spend more money or feel the temptation to get take out."
"The app is great as it creates a shopping list based on your meal plan. It is also worth doubling recipes to save some for a freezer stash or meal prepping with friends."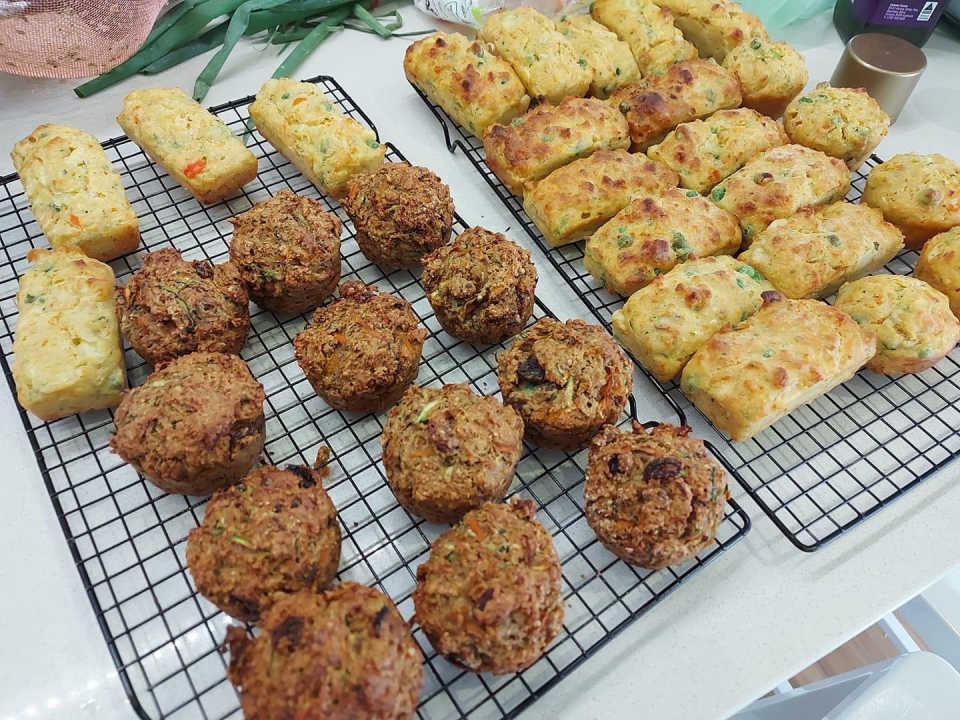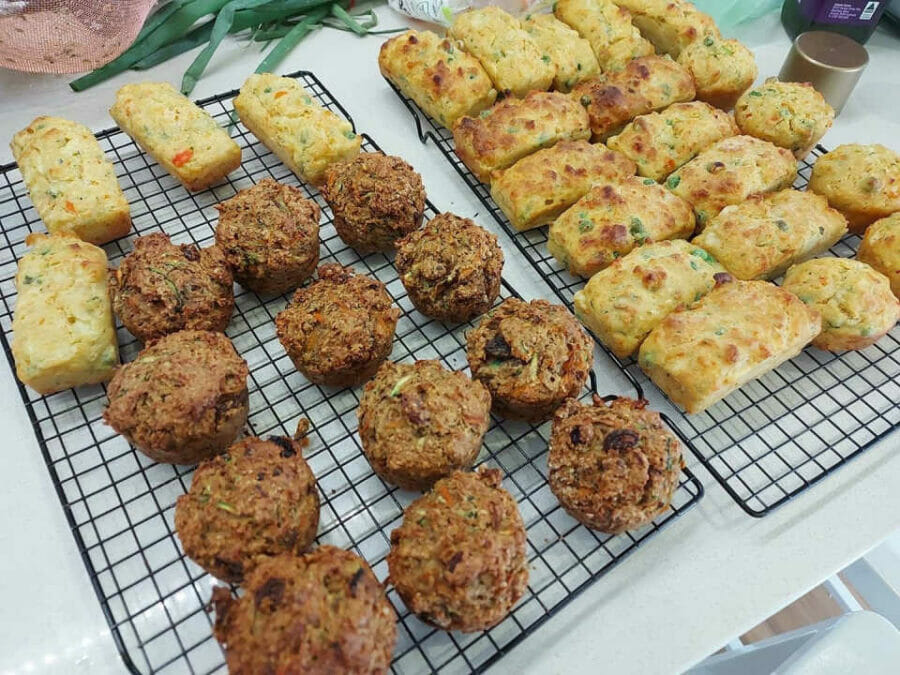 What's more, Jacqui makes limited meat meals, as she is vegetarian although the rest of her family eats meat.
"I use the app by looking at the next week's meal plan. If I have leftovers or foods I have managed to purchase cheaply then I will use the recipe hub feature to look for recipes that can use up my ingredients," she says.
"I also look for recipes that are for food allergies as my daughter is allergic to dairy and wheat." 
Jacqui's top budget tips:
Buy in Bulk. You can get basic items a lot cheaper if you buy them in bulk. I recently discovered I can now buy oats in a 2kg bag rather than 1kg. It is slightly cheaper but those savings add up. 
Get the Odd Bunch or equivalent. Veggies and fruit are constantly going up in price, you can often get the best value when you shop for odd vegetables. 
Freeze what you don't need. This includes meals you double or fruit and veg you don't think you'll use.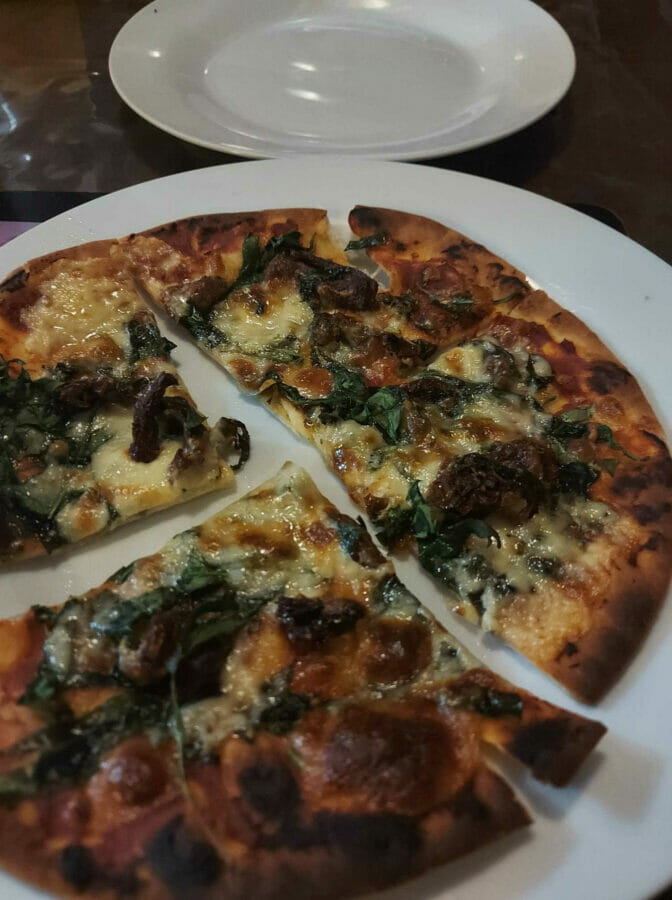 Jacqui's favourite recipes from the app:
You can find all of these recipes on The Healthy Mummy app!
Bridget Finlayson saves $60 a week and has saved $15,600 in total!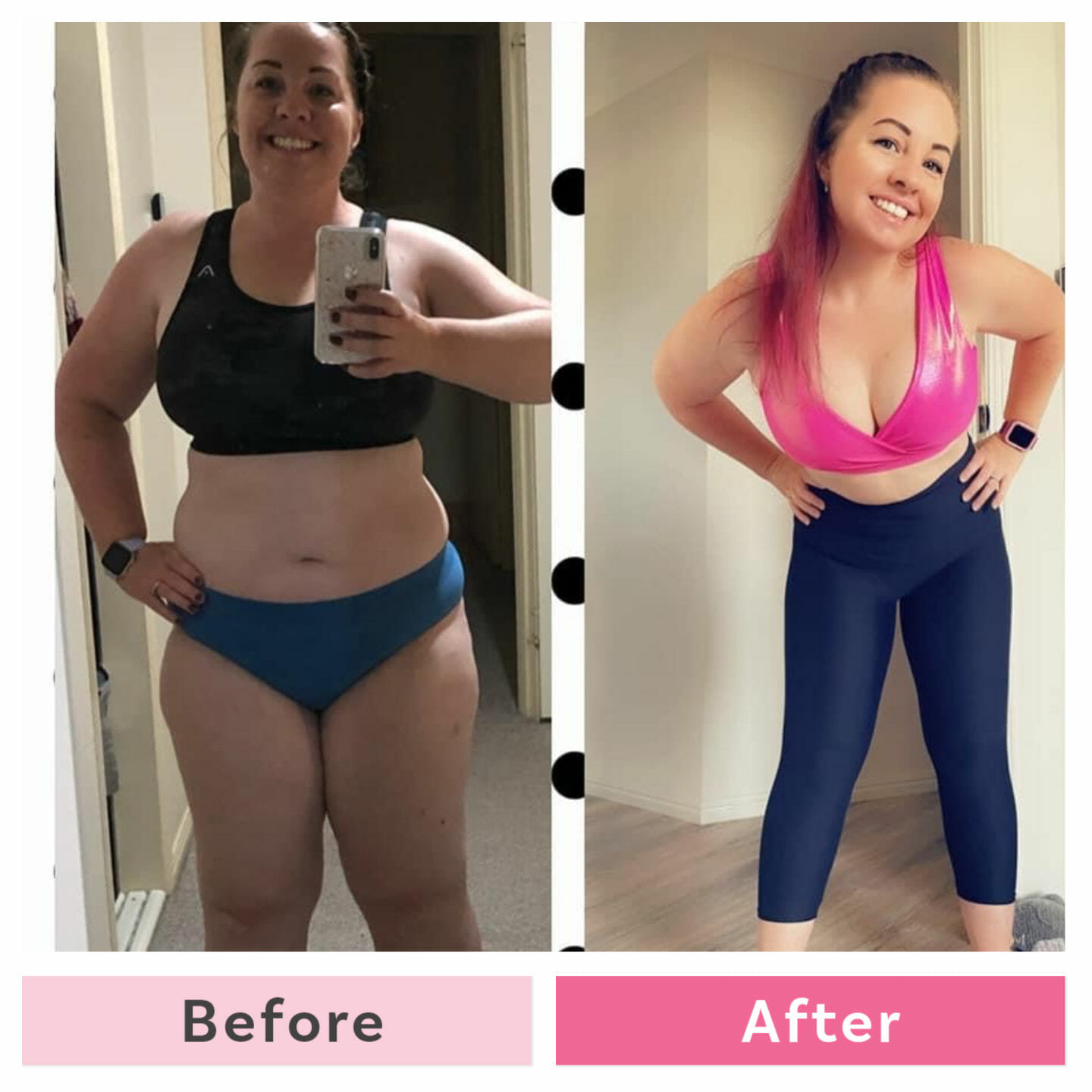 Bridget is a mum-of-one from Hervey Bay and has been following The Healthy Mummy since 2017, she's lost over 22kg.
"Before The Healthy Mummy, I was spending $250 a week on food for my family of three. Once I started following the healthy mummy consistently and started using the smoothies my shop went down to $100-$150 a week depending on if I needed to purchase meat," she says.
"Even with the price of food increasing my shop still only tops out at $190 a week which includes absolutely everything." 
"That's a massive difference even at the higher end of my budget. Even at $60 a week savings that's a yearly saving of $3,120. If I calculate what I've saved since 2017 that's a $15,600 savings!"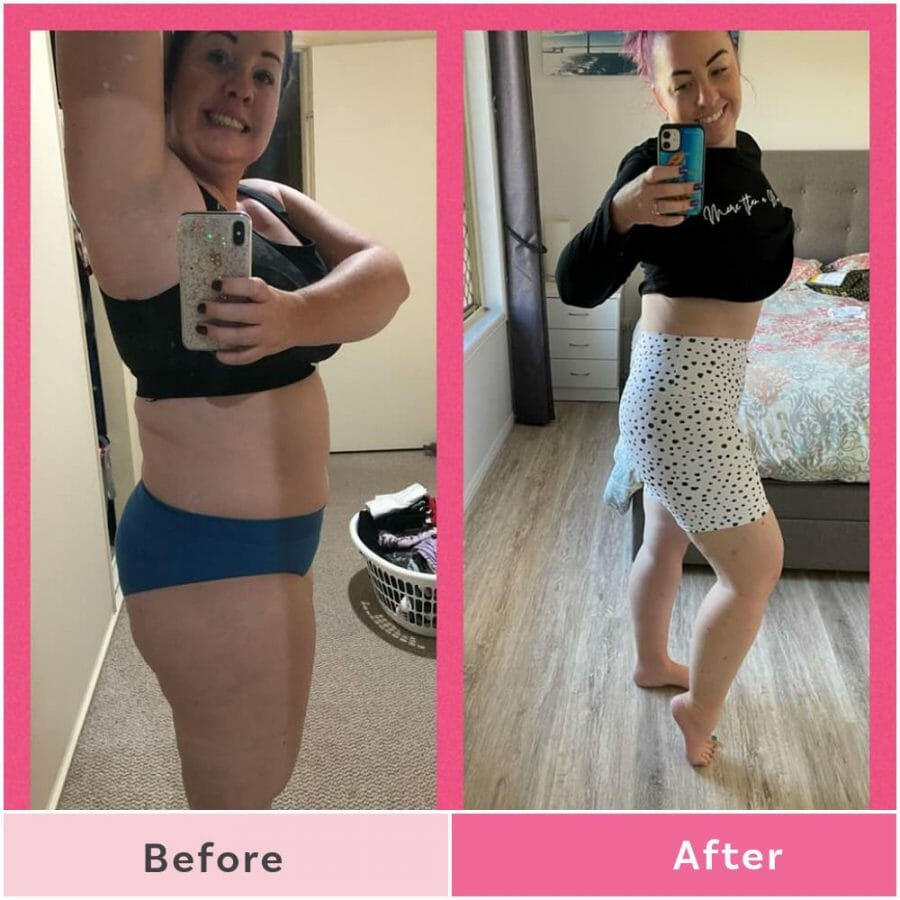 In fact, Bridget says the money they have saved has taken the stress off them financially and meant they can have more holidays and enjoy family activities.
"I found buying fruit/veggies and meat in bulk and then cooking bulk meals definitely saves my family money," she says.
"Making things like chilli con Carne and bolognese that are versatile and adding extra grated vegetables makes extra servings and makes the cost per serve so much cheaper."
"The app helps me to find the recipes that I can double or triple easily. It also helps to find recipes by ingredients such as finding a 'chicken recipe' etc. that means when I can buy meat on special I can find something to cook easily."
Bridget's top BUDGET tips for saving money are:
Buy meat in bulk to get a better savings per kg.

Purchase cheaper cuts of meat.

Buy highly used ingredients (like tinned tomatoes/ cheese/ frozen veg) when they are on species as these keep for a long time. 
Choose recipes that use the same or similar ingredients that way you aren't buying a heap of different ingredients for the week. 
Bridget's favourite MONEY SAVING BUDGET recipes from the app are:
You can find all of these recipes on The Healthy Mummy app!
Bon Barnard saves $100 a week – she's saved over $1,000 in the last 11 months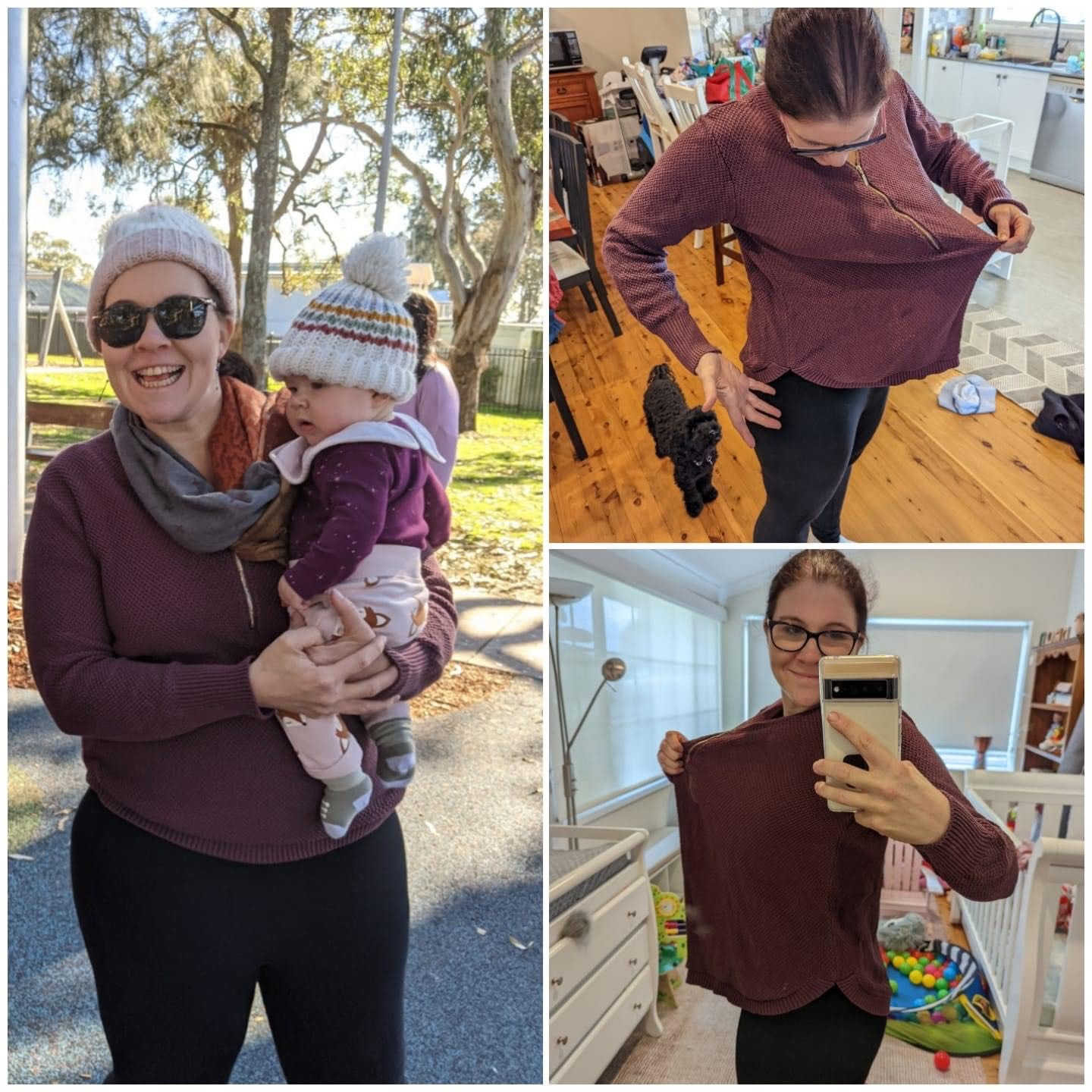 Bonnie is a mum of two and has lost over 19kg in the last 11 months.
"I very rarely have food wastage. My first few shops on The Healthy Mummy cost a bit to set up but since then it's reduced dramatically," she says.
"I'd say I save 50/100 dollars a shop and that's easily over a thousand throughout the last 11 months. It feels great knowing that we're saving money but also saving on waste and eating healthy too. This money then goes towards fun things like family holidays."
"This is a huge weight off my shoulders for my work days, knowing the kids, hubby and I can still be healthy but all I need to do is heat up dinner rather than cook it from scratch."
"I'm always looking up new recipes on the healthy mummy app. Whether it be for different dinners or needing to quickly whip up a snack for a play date or office meeting. The meal planner is also so easy to use!"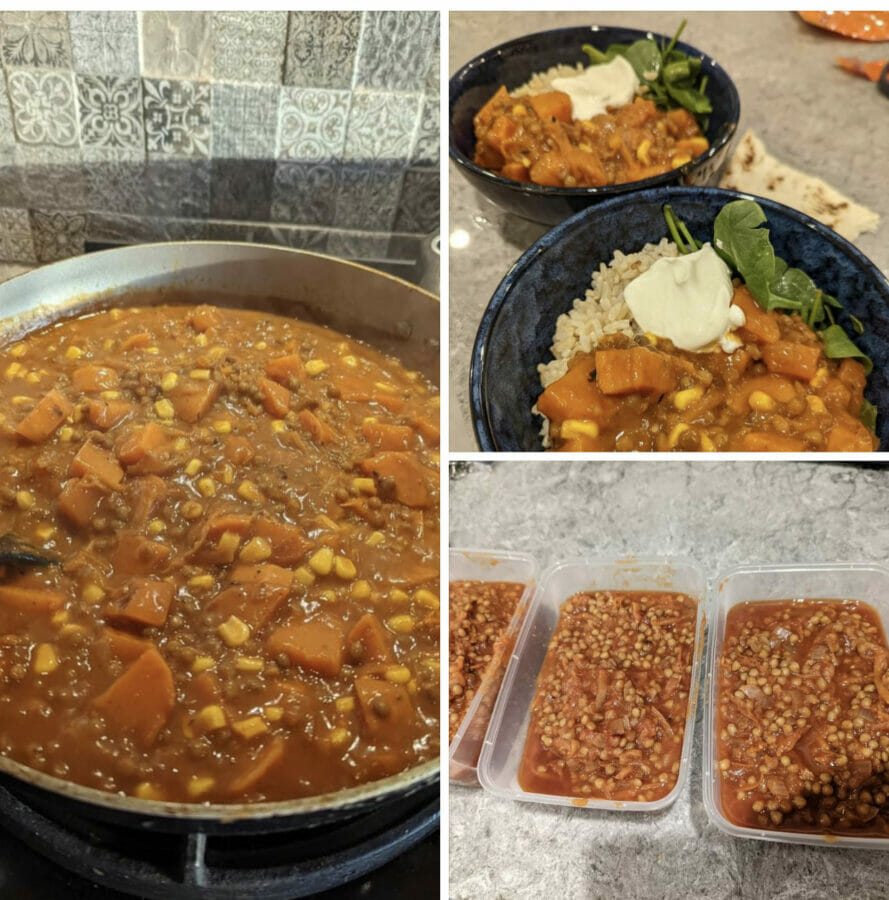 Bonnie's tips for budgeting are:
Try to find meals that use the same ingredients so you can buy in bulk and save (the new 3pot meals are fabulous for this!) 

Buy what's in season.

Swap out certain items if you don't have them – all veggies add different flavours and are good for you so don't sweat it if you don't have on hand what's needed in the recipe.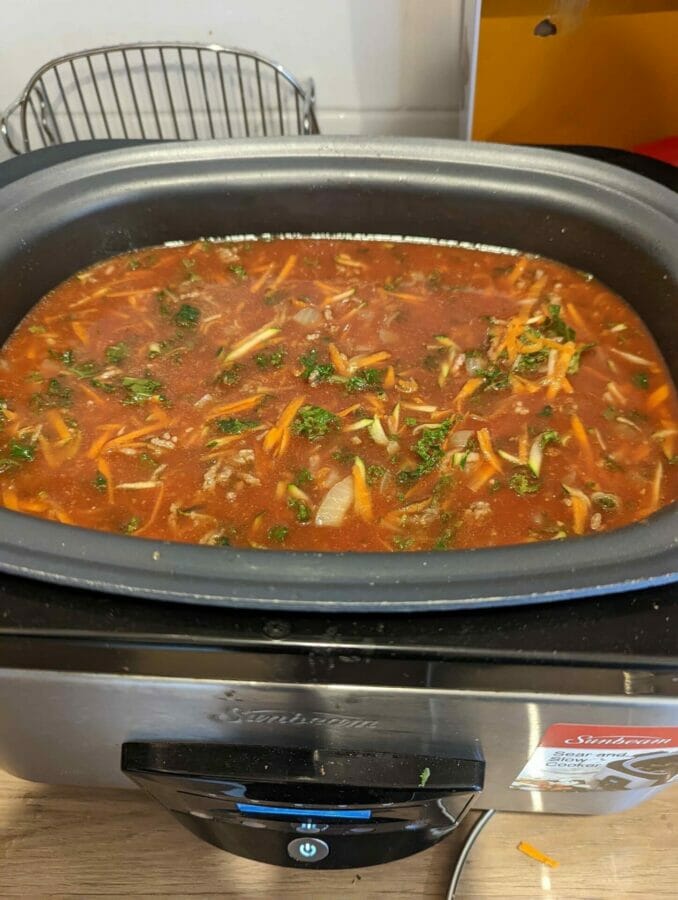 Bonnie's favourite budget meals from the app are:
You can find all of these recipes on The Healthy Mummy app!