Just Landed! It's love at first bite with NEW Plant-Based Tonik Bars!
Check out our newest addition to our plant-based product range plus how to make your meal plan plant-based and more!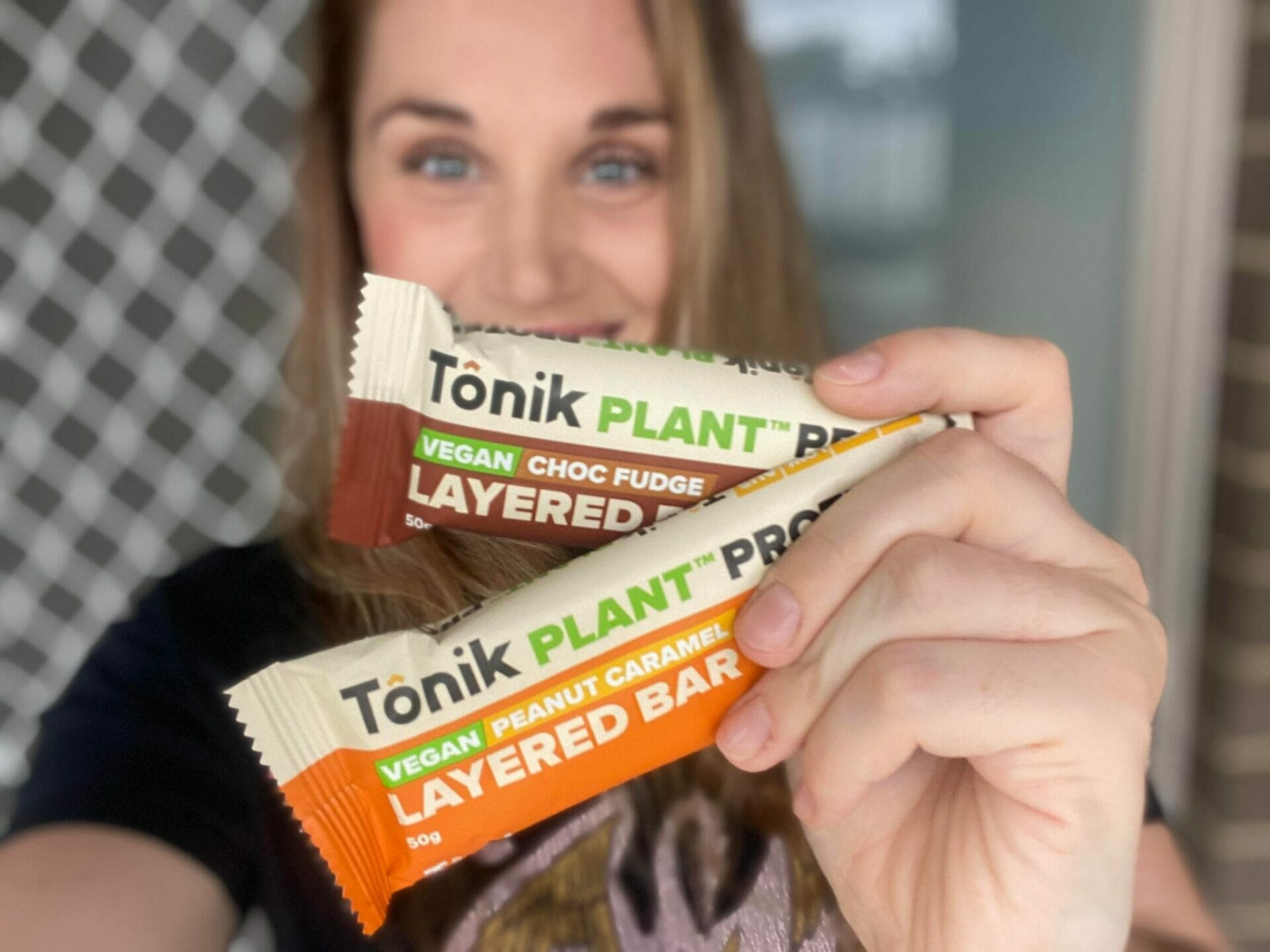 We're so excited to announce a new product that is perfect for any vegans or vegetarians looking to get healthy or lose weight. Joining our already existing plant-based Healthy Mummy Smoothies, Vegan and Vegetarian meal plans and hundreds of plant-based recipes are our Tonik Plant-Based Protein Bars.
It's love at first bite! The new Tonik Plant-Based Protein Bars have been lovingly tested by real mums, and the results are in …
"Omg its looove!! These bars taste so so good and don't have that weird protein after-taste some bars have!" Says Jess Magill, mum of 6.
These bars are so gooey, so decadent you won't believe they're vegan! Everyone is sure to love the satisfying crunchy 'chocolate' coating and the melt-in-your-mouth, oozy caramel or creamy chocolate fudge fillings.
Introducing: The Tonik Plant-Based Protein Bars
Tonik bars hit that sweet spot between being packed full of creamy caramel, delicious peanut-y AND gooey Choc-Fudge flavours, and staying low in sugar, carbs and calories. And what's even better is they are Vegan!
So you can fuel your body the plant-based way, with protein and fibre, to keep you feeling fuller for longer! Tonik Plant-Based Bars are a good source of protein that supports muscle and bone with exercise. Perfect after a long walk or workout at home or in the gym! Just pop it in your bag for when the snack cravings hit!
What's to love about the Tonik Plant-Based Protein Bars?
These VEGAN protein bars sure are hard to resist! Making them the perfect on-the-go snack.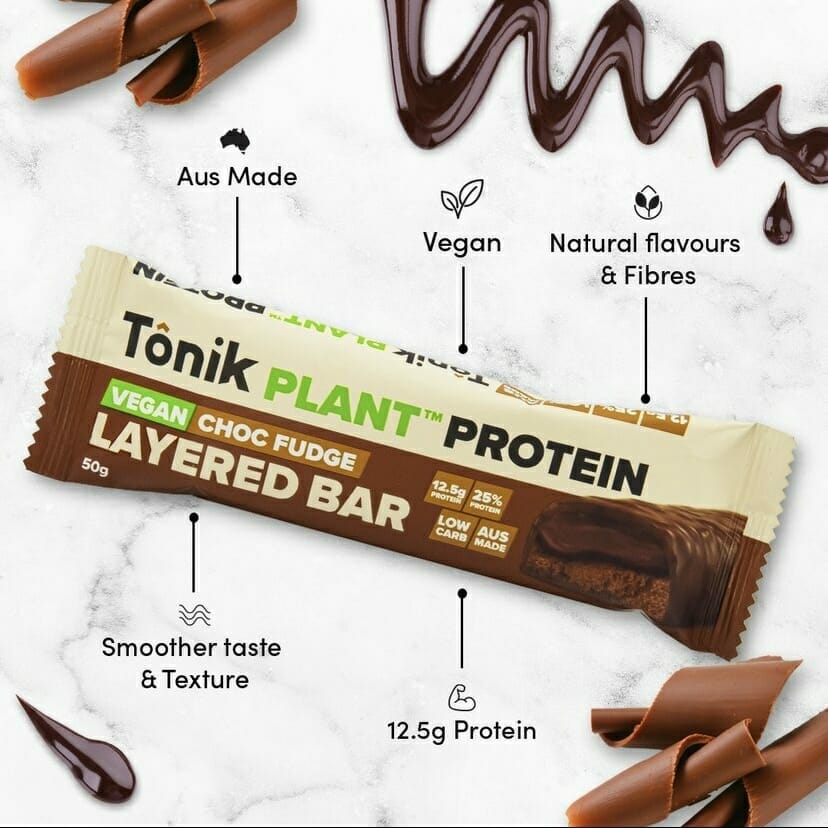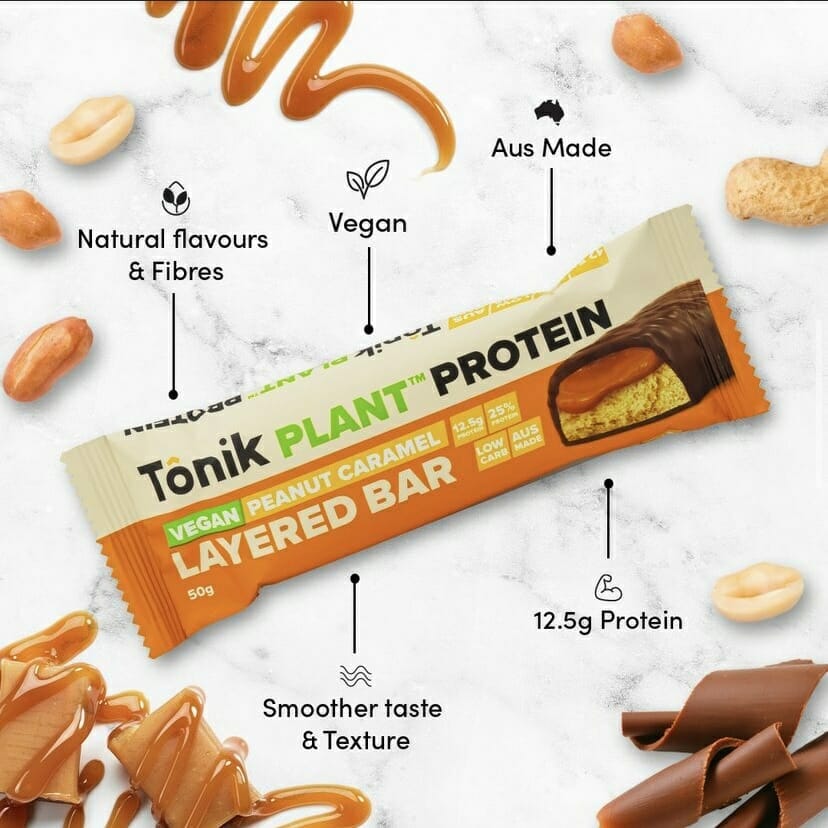 What are real mums saying about the Tonik Plant-Based Protein Bars?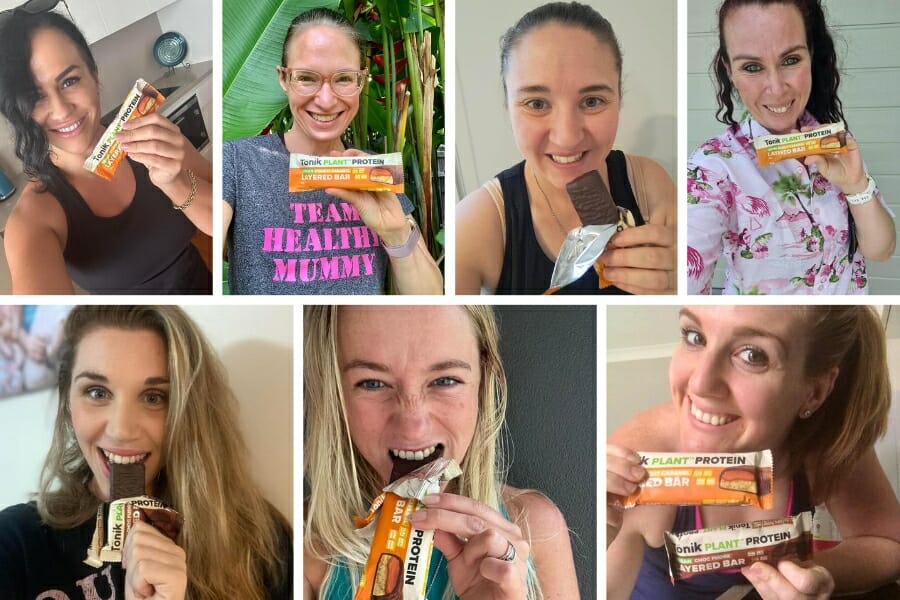 "I am blown away by these delicious and nutritious plant-based Tonik bars!
I am a complete chocoholic and I was a little sceptical about these vegan bars, but they are so delicious! I would happily have one as a treat or dessert. Yum! Very impressed." – Kaitie, mum of 2, NSW
"I am a huge fan of the Plant Protein Tonik bars the Peanut Caramel with real crispy bits would be my fave not only is it packed with protein to keep me fuller for longer it's low carb & has an intense chocolate hit to keep those cravings away!" – Chelsea, mum of 4, NSW
"The Plant-based Tonik Protein bars are amazing!!! Such a great option for dairy-free, vegan and anyone. They are delicious and an easy snack to take anywhere, anytime." – Fi, mum of 2, VIC
What are you waiting for? Pack a plant-based protein punch today!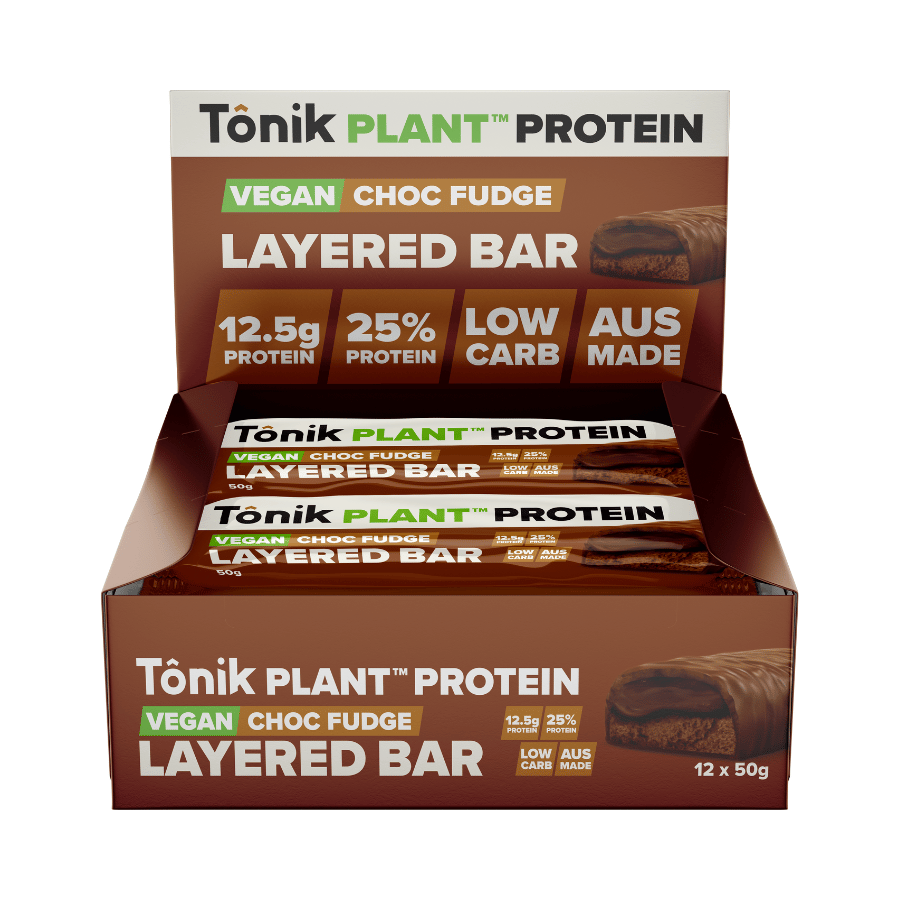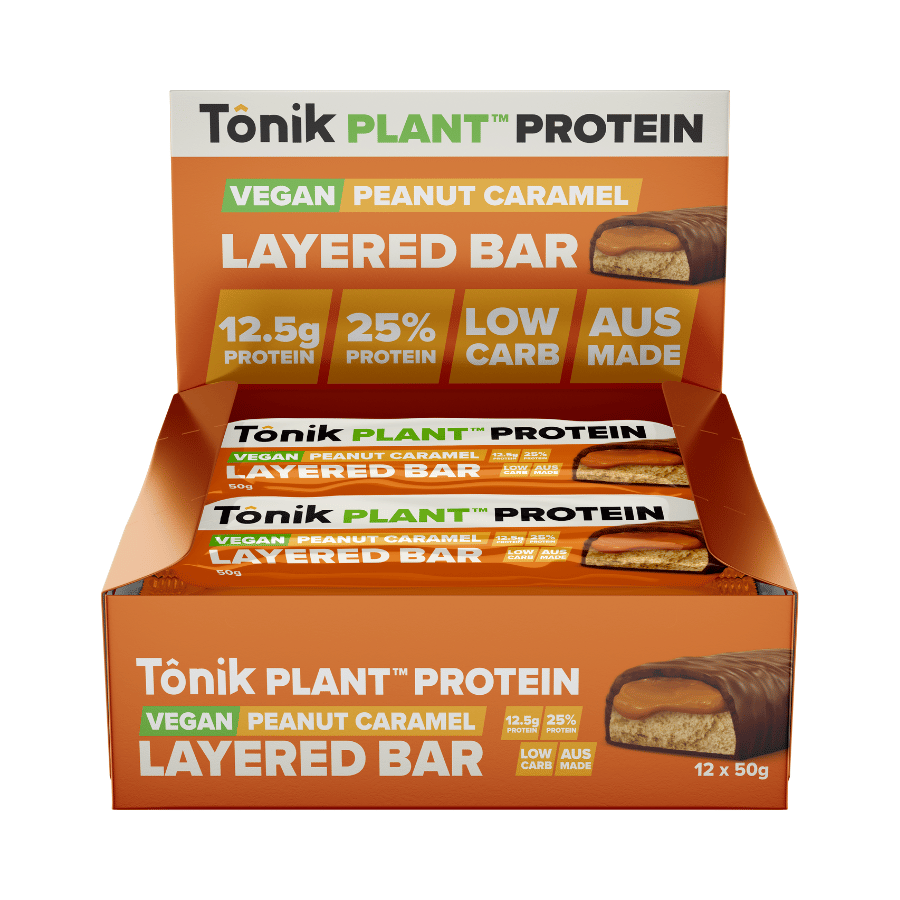 Did you know: We have a Vegan and Vegetarian meal plan in the app!
Yes, that's right, you can choose not just specific vegan or vegetarian recipes but whole meal plans as part of the 28 Day Weight Loss Challenge. If you're not completely plant-based or are still contemplating switching to a plant-based or vegan diet, you can just switch out certain recipes in your meal or even certain ingredients to make recipes plant-based.
If you're ready to take the plunge or are already vegan or vegetarian, you can switch your whole meal plan within the Healthy Mummy App to be vegan or vegetarian (depending on which diet you follow). We're all about making sure that every member's personal dietary choices and needs are met with the recipes we offer, which is why we have so many different meal plan options within the Healthy Mummy App.
How to switch to the vegan or vegetarian meal plan in the app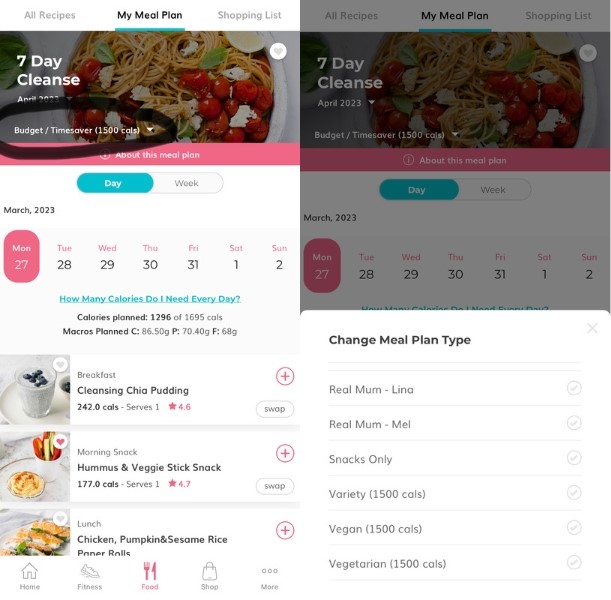 If you want to ensure the meal plan you're following as you work through the 28 Day Weight Loss Challenge includes only plant-based recipes, you can switch to the vegan or vegetarian meal plan in the app by following the steps below.
Open the 28 Day Weight Loss Challenge app and go into the "Food" section, where you'll see this month's challenge theme at the top and the selected meal plan just underneath.
Go into the meal plan list and scroll until you find the vegan or vegetarian meal plan option.
Choose the appropriate meal plan option for your dietary choices.
The recipes in your meal plan will be automatically updated to be plant-based recipes for the rest of the time you use the app or until you switch the meal plan to another option.
Check out the other meal plan options in the app and how to customise your Healthy Mummy meal plan.
Favourite plant-based recipes
We've gathered some of the most popular plant-based recipes from our website to help with your healthy meal planning.
Veggie-filled brownie recipes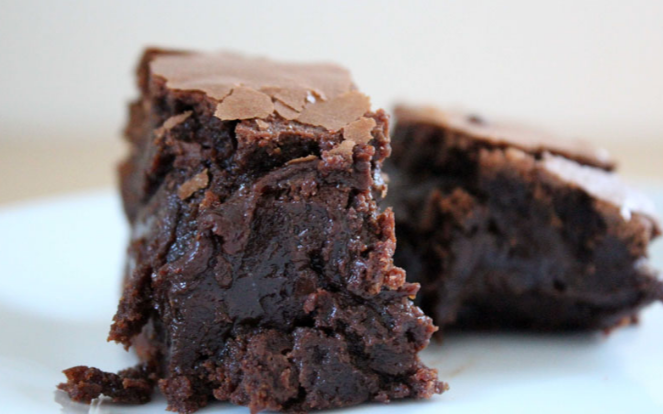 Get your chocolate fix with these delicious brownies that are plant-based and include a few extra vegetables, which means no chocolate guilt!
Find more details on these veggie-filled brownies here.
Vegan Delicious Donut Balls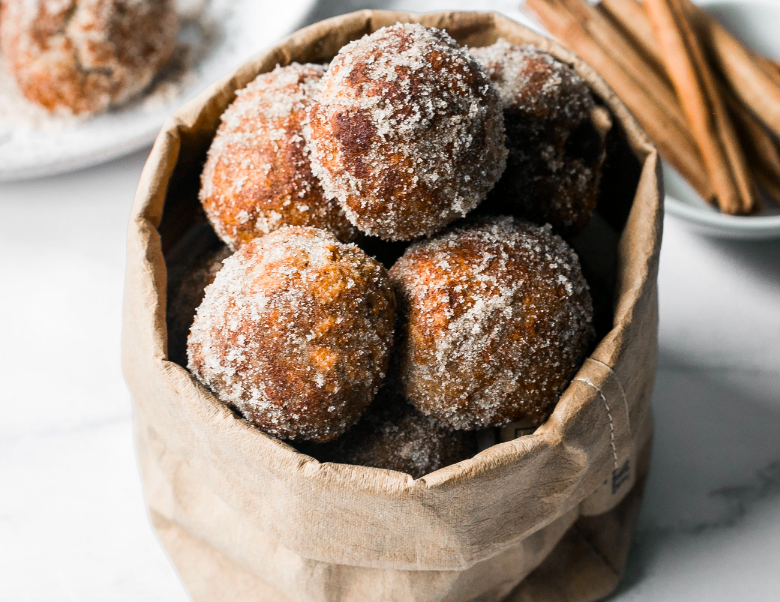 These air-fried, vegan donuts are bite-sized balls of yum. Using coconut sugar and with less fat than traditional donuts, these cinnamon-flavoured snacks are an irresistible sweet treat. This recipe also uses aquafaba, the liquid from a can of cooked chickpeas, which acts as a great binding agent instead of egg or egg whites making this recipe perfect for vegans.
Find out how to make these delicious donut balls in the air fryer here.
HIgh-Fibre Vegetarian Curry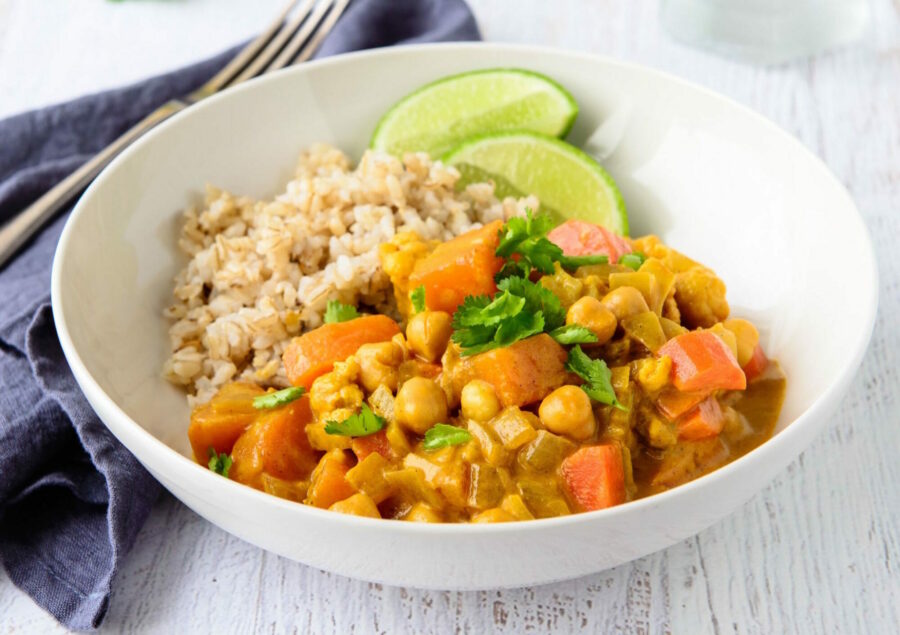 This yummy family-friendly curry comes straight from the 28 Day Weight Loss Challenge. It's loaded with fibre-filled veggies and is perfect to make in a large batch to freeze for another time. At only $1.30 per serve, it's kind to your wallet too.
Give this delicious Vegetarian Curry Recipe a try today!
Super Simple Vegetarian Chilli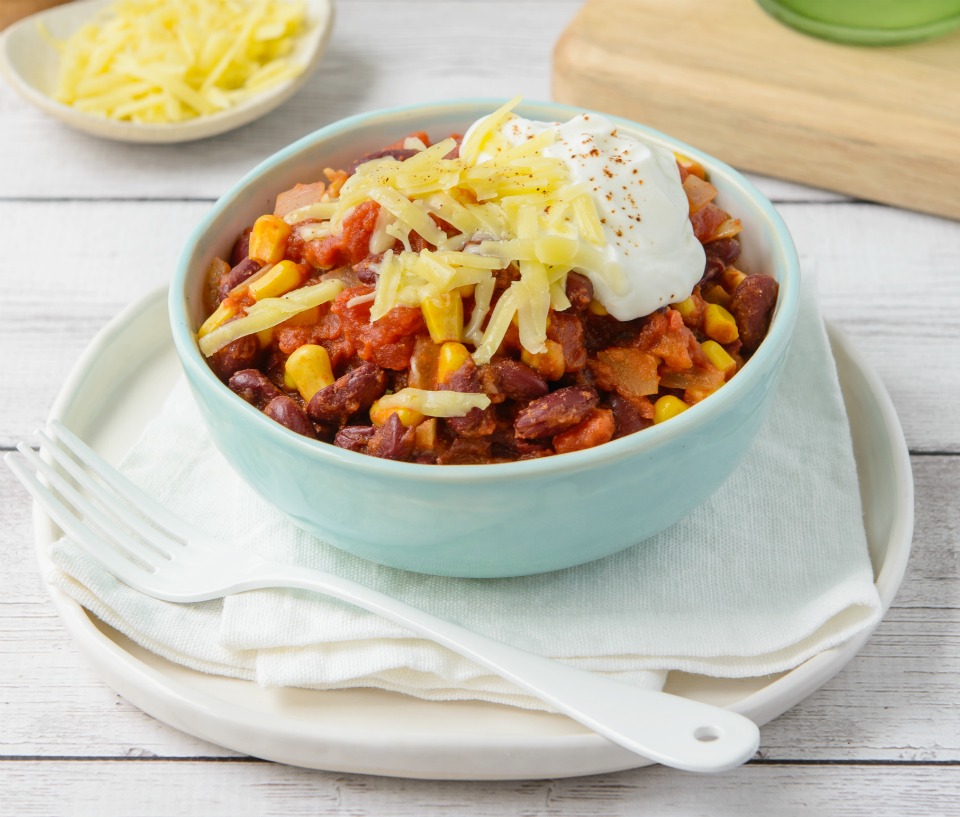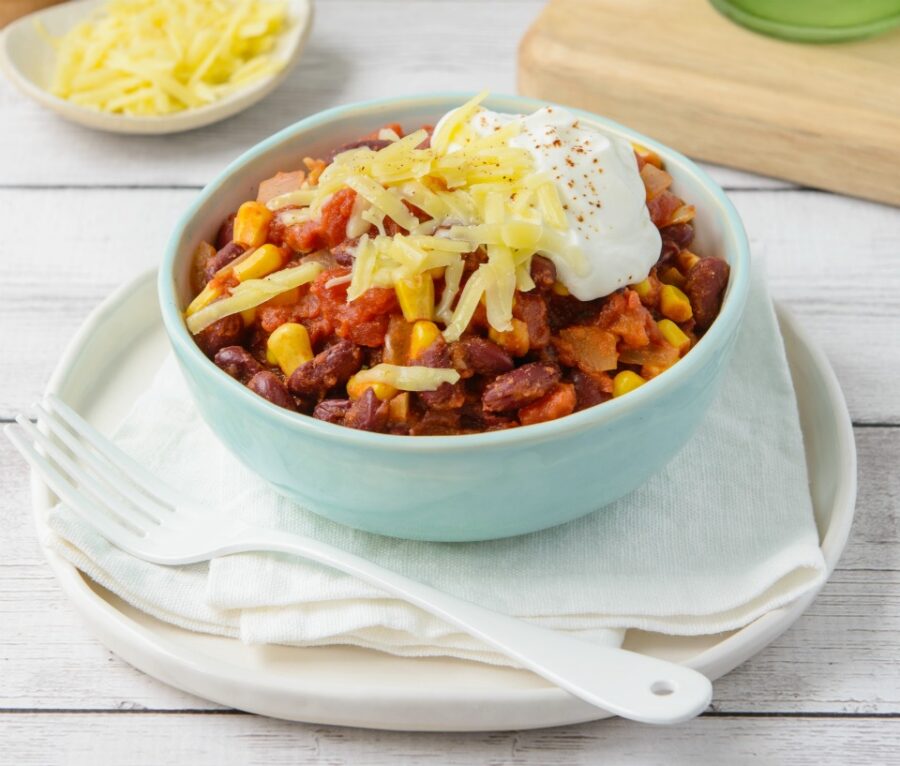 Some nights you just crave something comforting like this healthy vegetarian chilli.
Grab a few key ingredients from the fridge and the pantry and you can have a healthy, family-friendly dinner sorted quick smart.
Grab this Vegetarian Chilli Recipe here.
A few more of our favourite plant-based recipes include:
See how this mum prepared 43 vegetarian meals and 38 snacks!
Plant-Based Healthy Mummy Meal Replacement Smoothie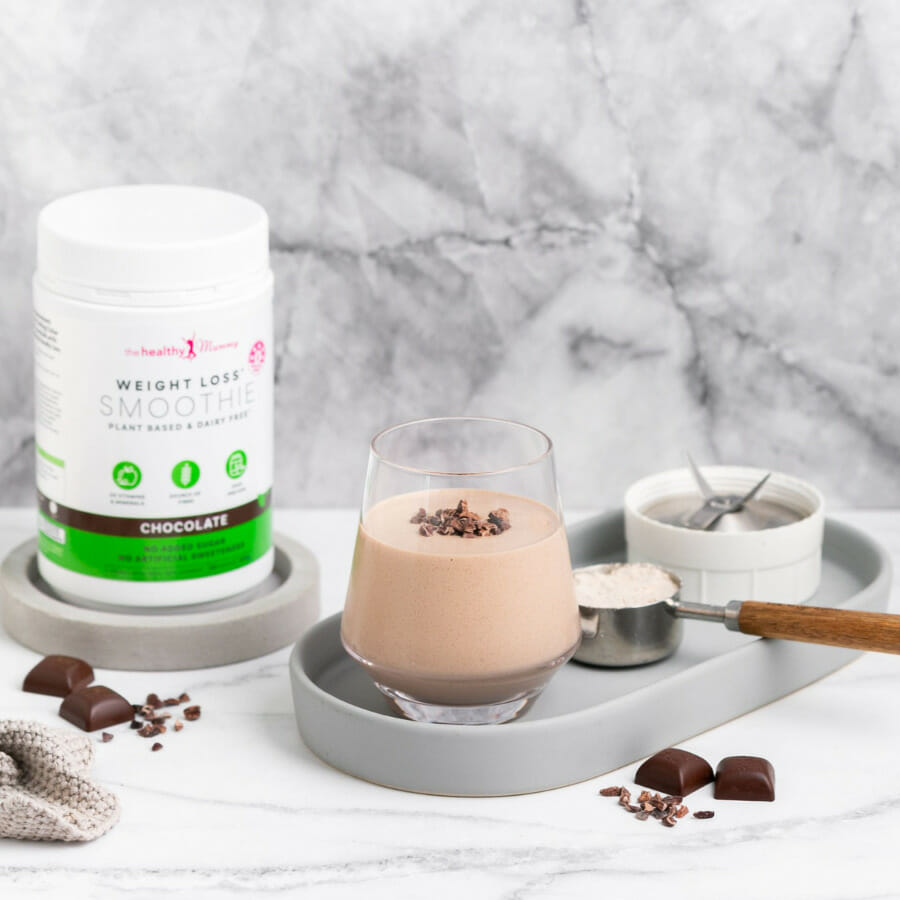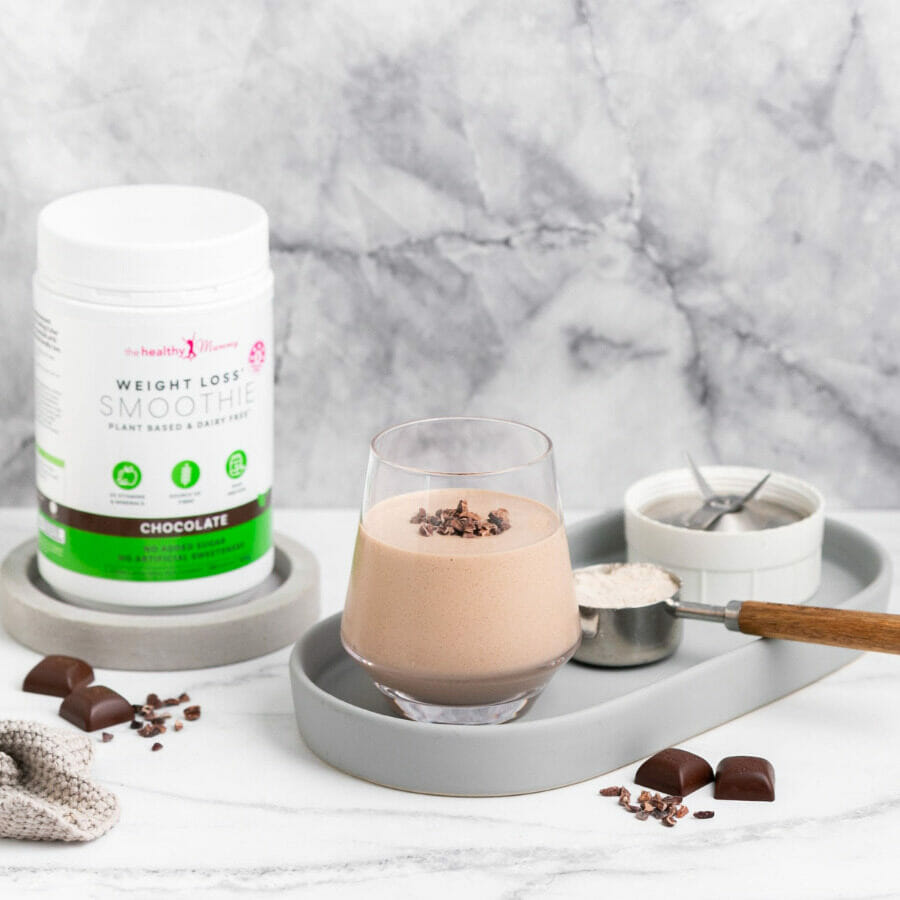 Fuller for longer, the plant-based way? Our Plant-Based Meal Replacement Smoothie is a dairy-free option, packed with filling fibre, protein and nutrients.
Our meal-replacement Plant Based Smoothie has been formulated by leading nutritionists. The smoothie is super quick to prepare, packed with filling nutrients and dairy-free making it the perfect solution for busy mums' with a plant-based lifestyle. It is also Breastfeeding-friendly and designed to help to support milk supply! Available in Vanilla & Chocolate.