You need more of this green leafy vegetable in your diet ASAP!
Spinach is one of the most popular green, leafy vegetables in the world and one we should all be eating more of.
It is a rich source of beta carotene (or vitamin A), vitamin C, B6, vitamin K, potassium and folate. Spinach is also a great source of antioxidants due to its dark green leaves. Find out why this is good for you below…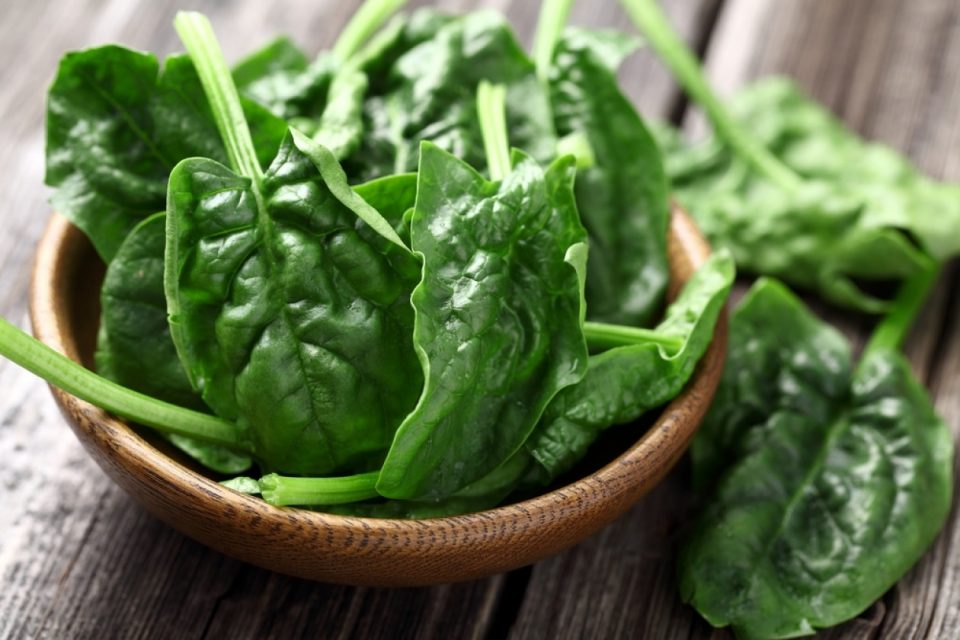 Health benefits of Spinach
Cancer-fighting
The flavonoids and antioxidants found in spinach, particularly the antioxidant beta-carotene, have been shown in multiple studies to help combat many cancers, including breast, prostate and ovarian cancer.
Strengthens muscle
Researchers from the Karolinska Institute in Sweden found participants who consumed 300 grams of spinach a day reduced the amount of oxygen required to power their muscles while exercising by five percent. The effect was noticeable after just three days of spinach consumption.
Reduces Inflammation
There are many anti-inflammatory compounds found in spinach; it is one of the most powerful vegetables when it comes to reducing inflammation throughout the body. This not only means protecting the heart but also reducing the inflammation and pain associated with conditions like arthritis and gout.
Improves Eyesight
A researcher at Cambridge University, in her 2013 report published in the Clinical Interventions in Aging revealed that spinach is a rich source of beta-carotene, lutein, and xanthene, all of which are beneficial for eyesight.
Important for pregnant women 
In half a cup of cooked spinach, there is 50% of your folate needs for an adult or around 1/3 for a pregnant woman. Folate, in particular, is incredibly important in pregnant mothers and women who are planning on conceiving. Much research has shown that folate and folic acid assist in preventing major birth defects such as spina bifida. So spinach is a pregnant women's new best friend, along with broccoli.
Best way to eat Spinach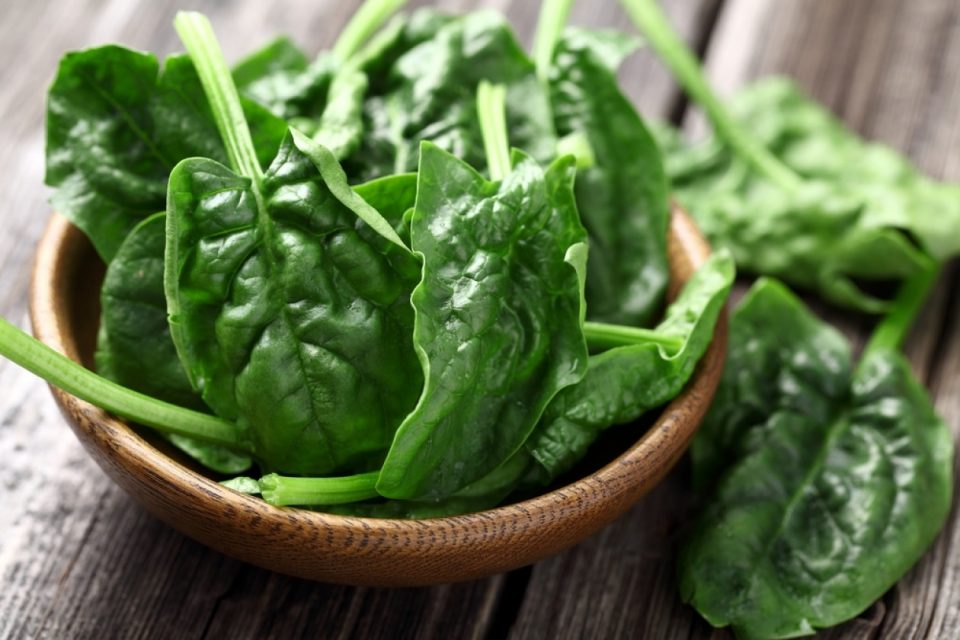 Spinach can be used in any number of ways including, salads, stirfry, Smoothies, and even pizza topping.
To get the most nutritional benefit when cooking spinach, steam it or cook lightly in a small amount of water.
10 Healthy Spinach recipes
We have lots of healthy recipes using Spinach on the 28 Day Weight Loss Challenge, add some of these to your next meal plan to boost your health and well being.
Avocado and Spinach Smoothie
Adding Avocado and Spinach to your Healthy Mummy Smoothie might seem like an unusual choice of ingredients but you'll be surprised by just how good it tastes not to mention the amazing health benefits you'll receive from these nutrient packed foods.
Raspberry and Spinach Smoothie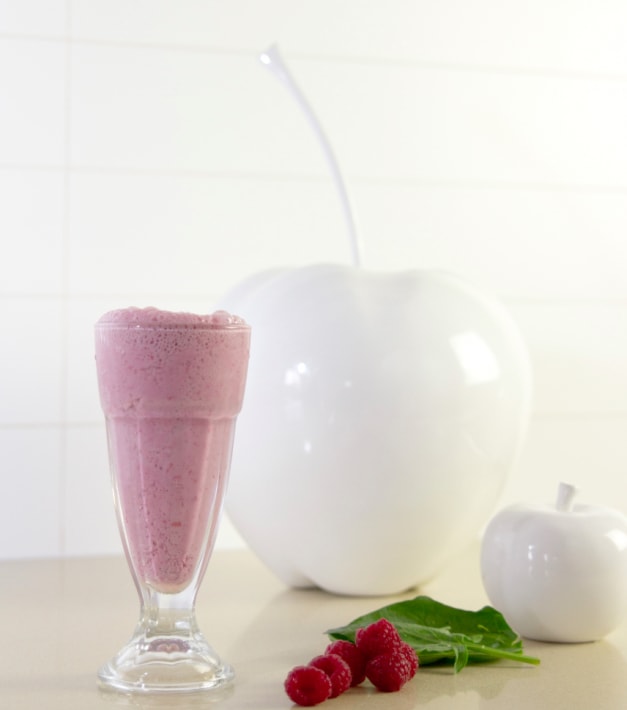 Adding Raspberries and Spinach to your Healthy Mummy Smoothie helps to lower your levels of blood cholesterol. Because raspberries are low in calories and high in insoluble fibre, they are known as a low energy density food.
Banana and Spinach Smoothie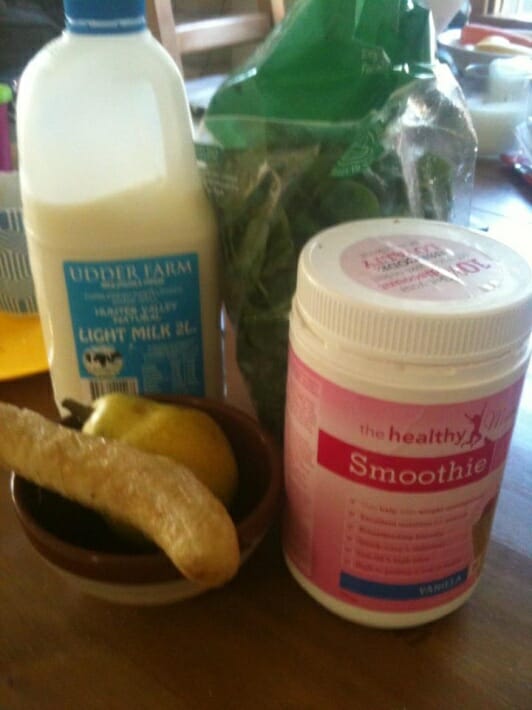 A great way to get some extra vegetables in your diet is by adding a handful into your Healthy Mummy Smoothie – and your tastebuds won't even know!
Ricotta and Spinach Lasagne
(350 calories)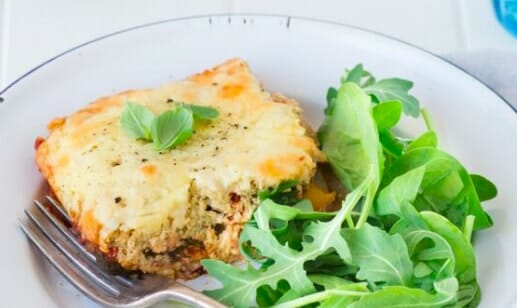 We love this healthy eating vegetarian recipe that you can even serve to the whole family – even the meat lovers will like it! If you can, try to find wholemeal lasagne sheets for a healthier choice.
Spinach And Fetta Frittata
(130 calories)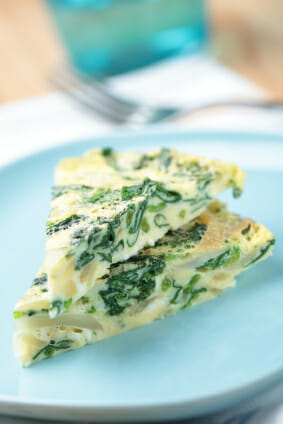 Light, fluffy and flavorsome. Another delicious frittata recipe. Healthy eating can be delicious and nutritious on the 28 Day Weight Loss Challenge.
Chicken, Spinach and Bacon Stir Fry
(404 calories)
Just five ingredients is all you need, and you'll have this 28 Day Weight Loss Challenge recipe on the table in no time.
Spinach and sweet potato lasagne
(411 calories)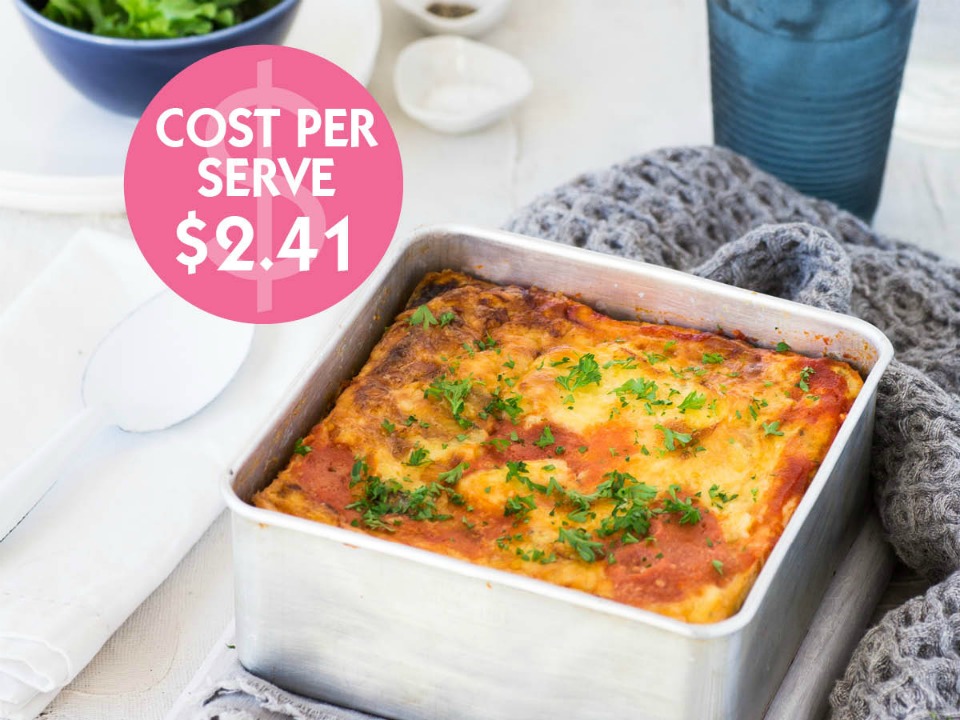 This recipe comes from our 28 Day Weight Loss Challenge and is very BUDGET-FRIENDLY, coming in at just $2.41 per serve.
Spinach Pesto Pizza
(447 calories)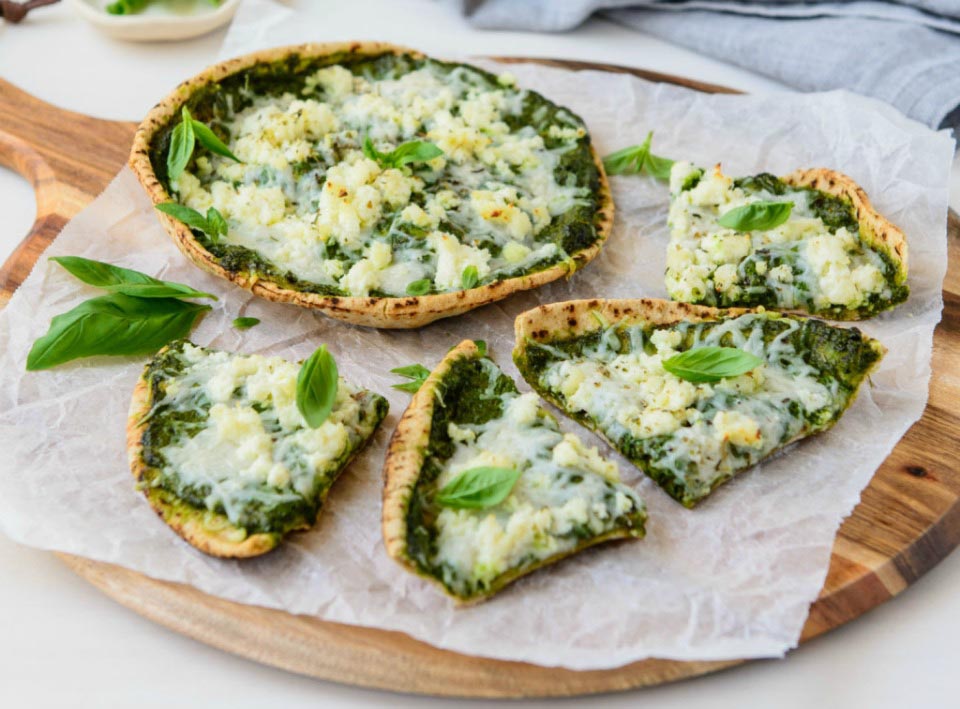 A delicious pizza recipe from the 28 Day Weight Loss Challenge that can be prepared faster than you could have one delivered. Using pita bread as the base means you can enjoy a lighter version of a family favourite.
Baked Spinach And Parmesan Balls
(267 calories)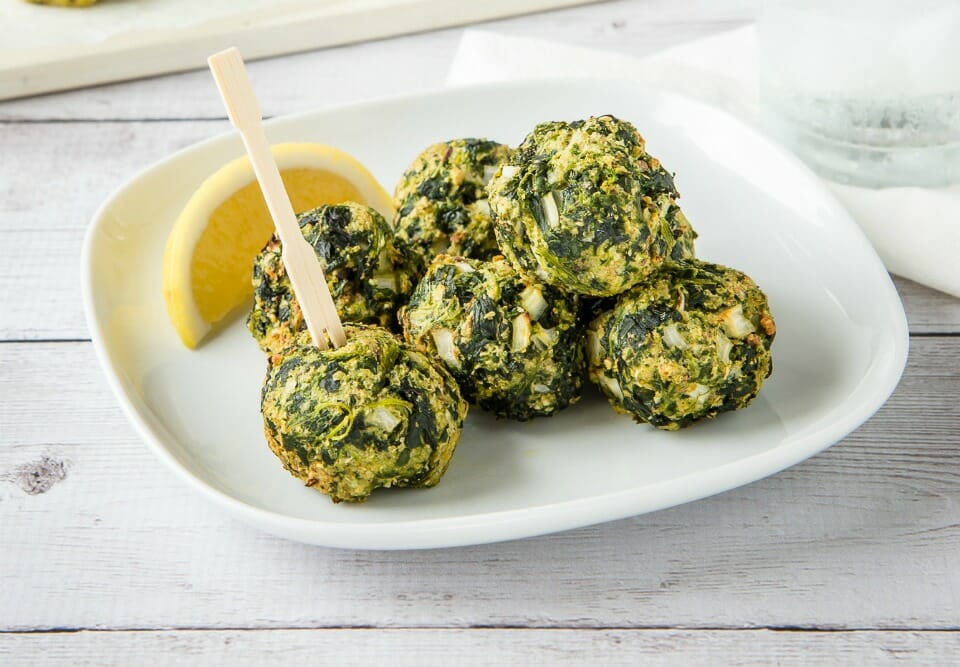 For a delicious healthy homemade snack to serve to friends and family, try these tasty Baked Spinach And Parmesan Balls from the 28 Day Weight Loss Challenge.
Spinach and ricotta baked chicken
(385 calories)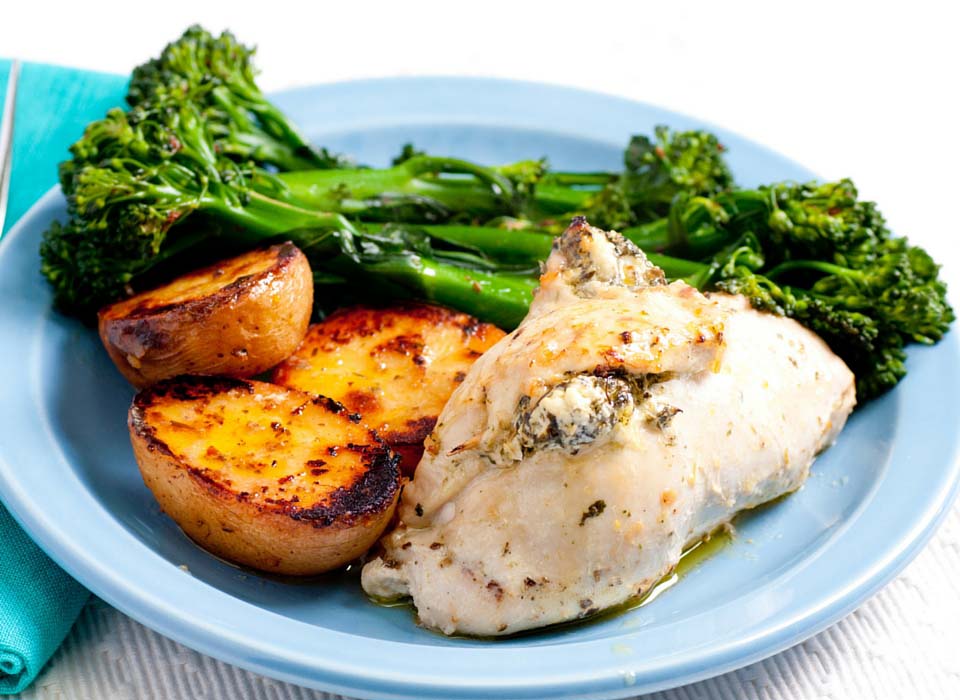 This dish has just 4 key requirements – chicken, spinach, ricotta and parsley. It's perfect to enjoy as part of the 28 Day Weight Loss Challenge – but the family will enjoy it too.
28 Day Weight Loss Challenge
All these recipes come straight to you from the 28 Day Weight Loss Challenge. Join now for thousands more healthy and delicious recipes to choose from.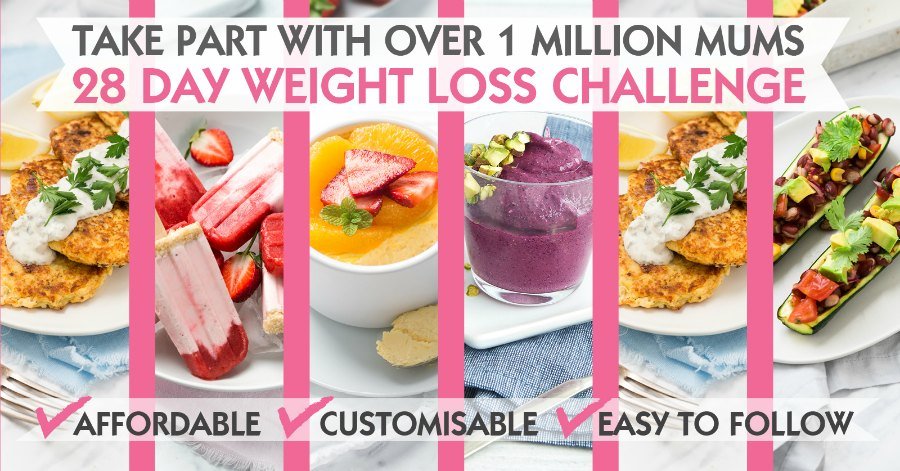 Get unrestricted access to :
● Over 350 AT HOME WORKOUTS
● Nutritionist designed weekly meal plans
● Personal Trainer crafted at-home workouts
● Daily Motivation from My Coach
● Personalised Shopping lists to make life easy
● Over 4,000 healthy and delicious recipes at your fingertips
● We WILL help you SMASH your 2020 goals and give you MORE energy and body confidence
The only program made for Busy Mums! Make 2020 Your Year!