Avocado and Spinach Smoothie
Adding an Avocado and Spinach to a smoothie might seem like an unusual choice of ingredients but you'll be surprised by just how good an Avocado and spinach smoothie tastes. Not to mention the amazing health benefits you'll receive from these nutrient-packed foods.
Our Healthy Mummy Smoothies are now 96% sugar-free and completely fructose free – and as always we do not use artificial sweeteners.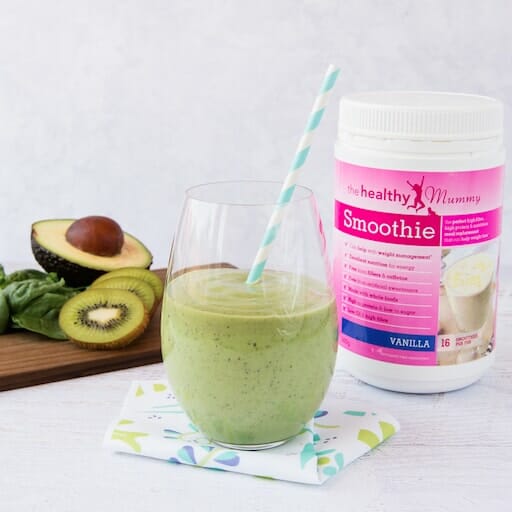 Ingredients:
Blend all ingredients on high until well combined and enjoy!
Why have a smoothie for breakfast?
Our research shows that over 50% of mums skip breakfast due to being too tired to make it or not having enough time to make it.
Needless to say this reeks havoc with the metabolism, health and weight loss of mums all over the country and if mums found just 2 minutes to make a smoothie for breakfast they would feel healthier, have more energy and find weight loss a lot easier!
And why are our smoothies so different? Our healthy mummy smoothies are very different to any other traditional 'shake' and you can read all about why they are different here.
ENTER YOUR SMOOTHIE PICTURE TODAY!!