These mums transformations will inspire anyone to make a change in their life
If you're looking to get healthy and make a lifestyle change these 9 mums transformations will help inspire you to take that leap and get healthy.
There are so many amazing mums in The Healthy Mummy community and all of them are on their own weight loss journey.
We love to see the transformations and hear the stories from our mums.
9 amazing mums show off their transformations!
Angela Thomas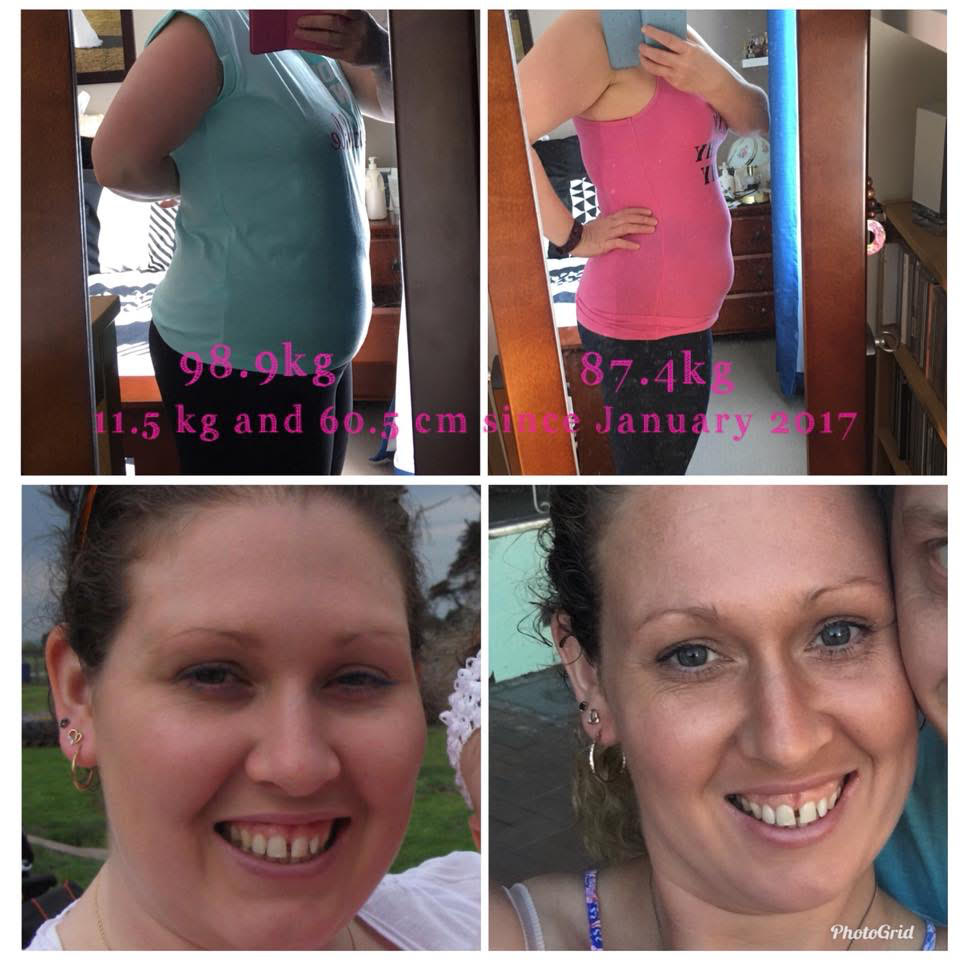 "Since the beginning of my journey, I use the 28 Day Weight Loss Challenge and smoothies, I've come a hell of a long way. I've had ups and downs, but I always get back up and continue to try my best, and that's all anyone can ask. Currently, over winter, I've gained a couple of kilos, but you know what, I'm just going to keep on going. I WILL get there, yes it's slow, but I rather it be that way, it's easier to maintain."
"The top photos are the start of my healthy mummy journey, but the bottom photos are where it all began after the birth of my 3rd baby, back then I was 106kg today I'm 89kg, I'm proud and I'm going to get to my goal no matter what it takes."
Sammy Wolff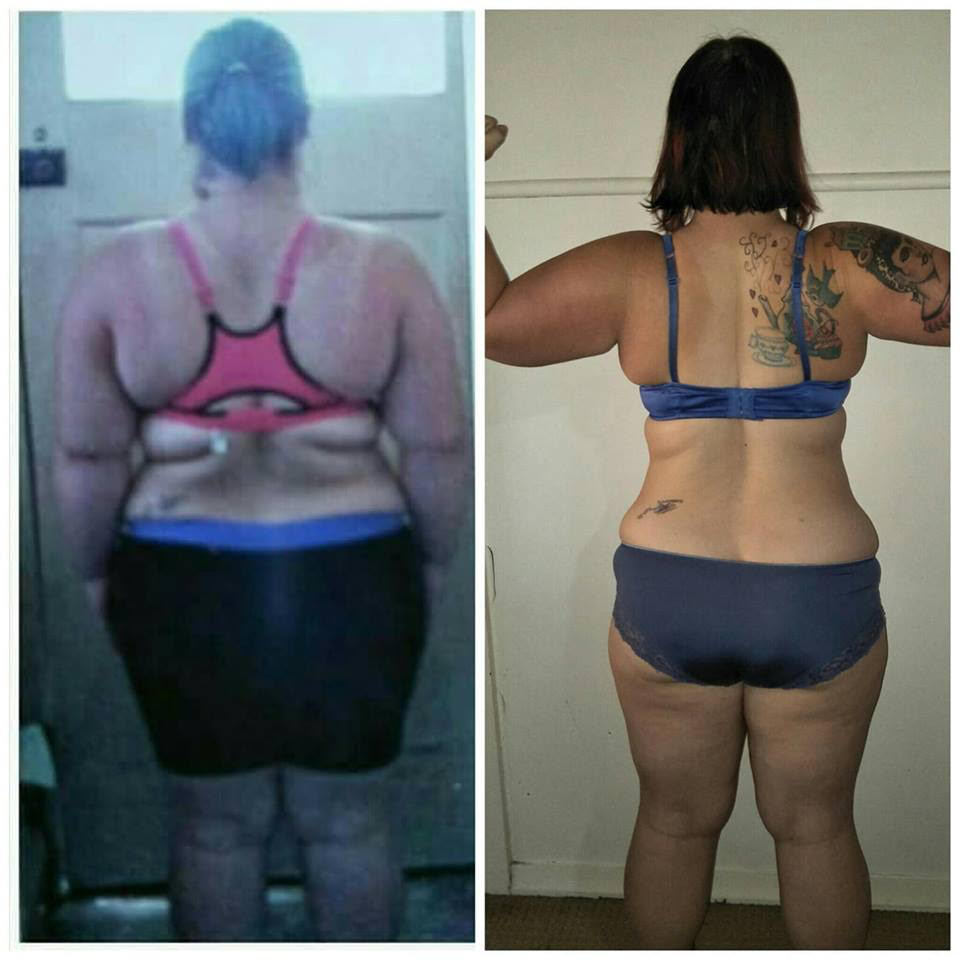 "It still amazes me when I when I look at this comparison. I still find it hard to believe how far I have come. If it wasn't for me taking progress photos I would still think I looked like the photo on the left. I am so thankful that I found The Healthy Mummy when I did."
Read more of Sammy's Healthy Mummy weight loss journey.
Sandra Gee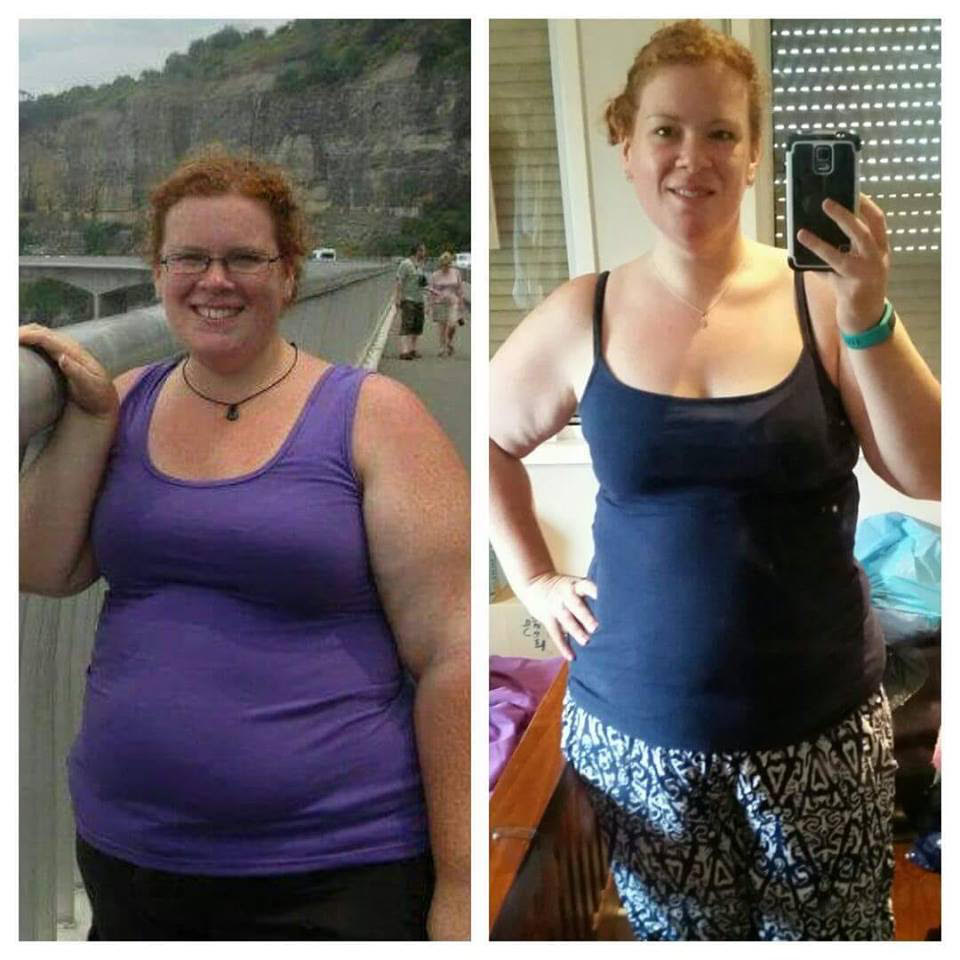 "Before kids ➡ After 2 kids"
"Love love love this program!"
"I have lost 22kg following the 28 Day Challenges and using the smoothies where no other program has worked before. As a PCOS and insulin sufferer, I feel this is tailored to me as it has a far better balance nutritionally for my needs, especially with the recent addition of the low carb meal plan, and there are so many recipes to replace my old favs so I am definitely NOT missing out!"
"I have come so far physically, mentally, and emotionally since living The Healthy Mummy lifestyle and there is no going back!"
"It is also super easy to make it fit into your life and lifestyle. If it can fit into mum life, it can fit into any life!"
Read more about Sandra's weight loss journey with The Healthy Mummy.
Lauren Clayton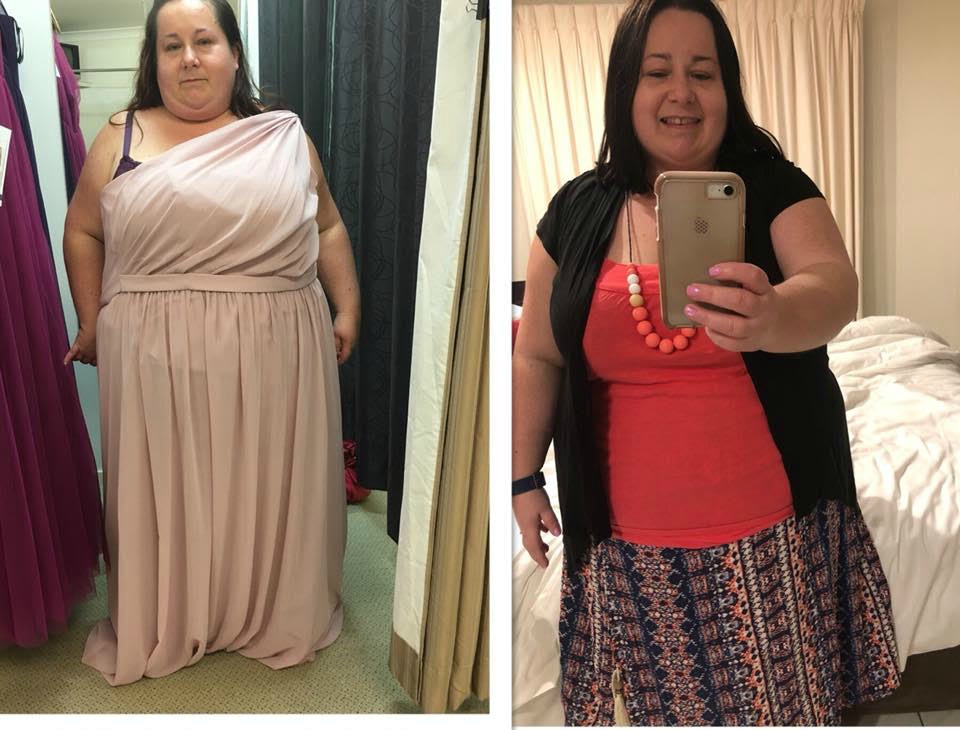 "The photo on the left was taken in October 2016. I was with my best friend looking at bridesmaid dresses. I looked at this photo when I got home and just cried. I knew I'd gotten big but not that bad. I yelled at my husband for lying to me telling me I'm beautiful every day. After being upset for a week I decided I could either stay this way or do something. I remembered seeing one of my good friends posting about The Healthy Mummy so I asked a million questions and signed up the next day to the 28 Day Challenges. The smoothies are amazing!! Best decision I've ever made!!"
"The photo on the right was taken on the weekend. I was going out to dinner with my husband and he told me I looked beautiful and I actually felt it. The challenges have helped me lose 18kgs. I've fallen off the wagon recently due to some illnesses but I'm still making healthy choices wherever possible. I'm happier, healthier and more confident in myself. This is life changing. It's not always the weight you lose. The life you gain is incredible!!"
Kelly Garlepp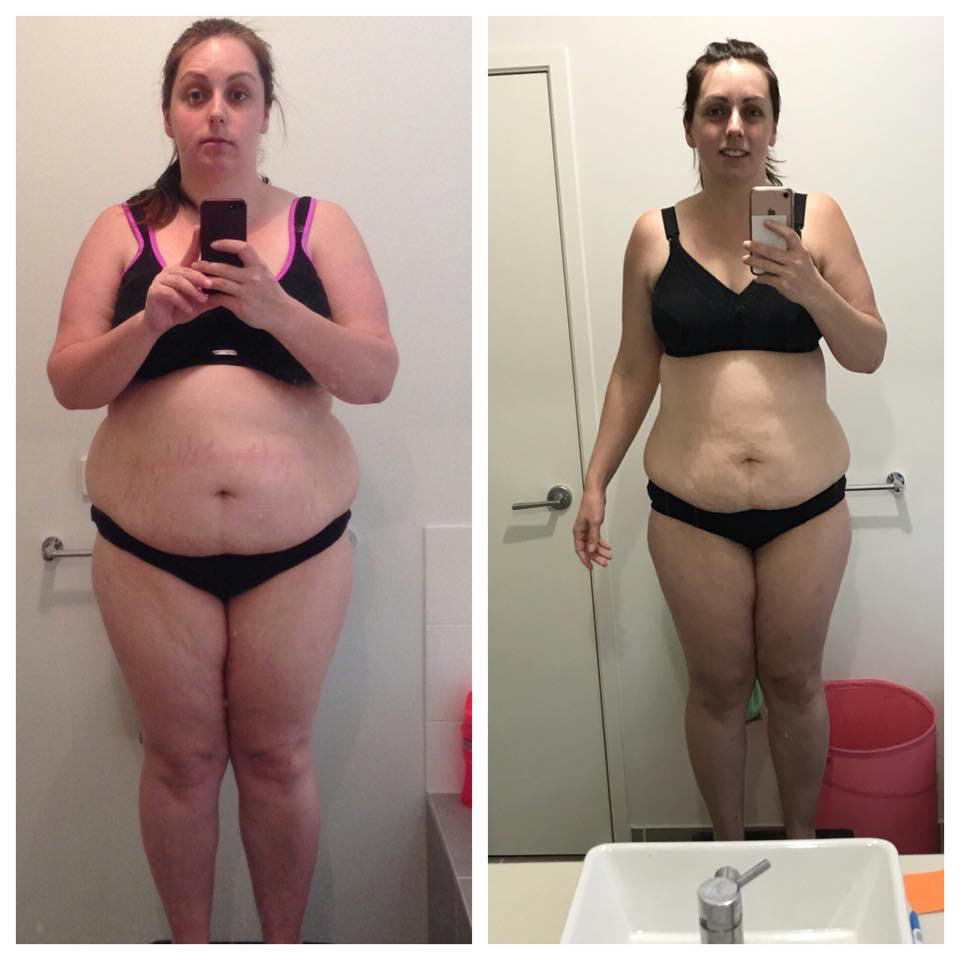 "This is why you take progress pictures! These are the changes made through time and consistency following the 28 Day Weight Loss Challenge. Each day getting closer to those goals"
Read some of Kelly's favourite workouts when you don't feel like working out.
Nikita Baxter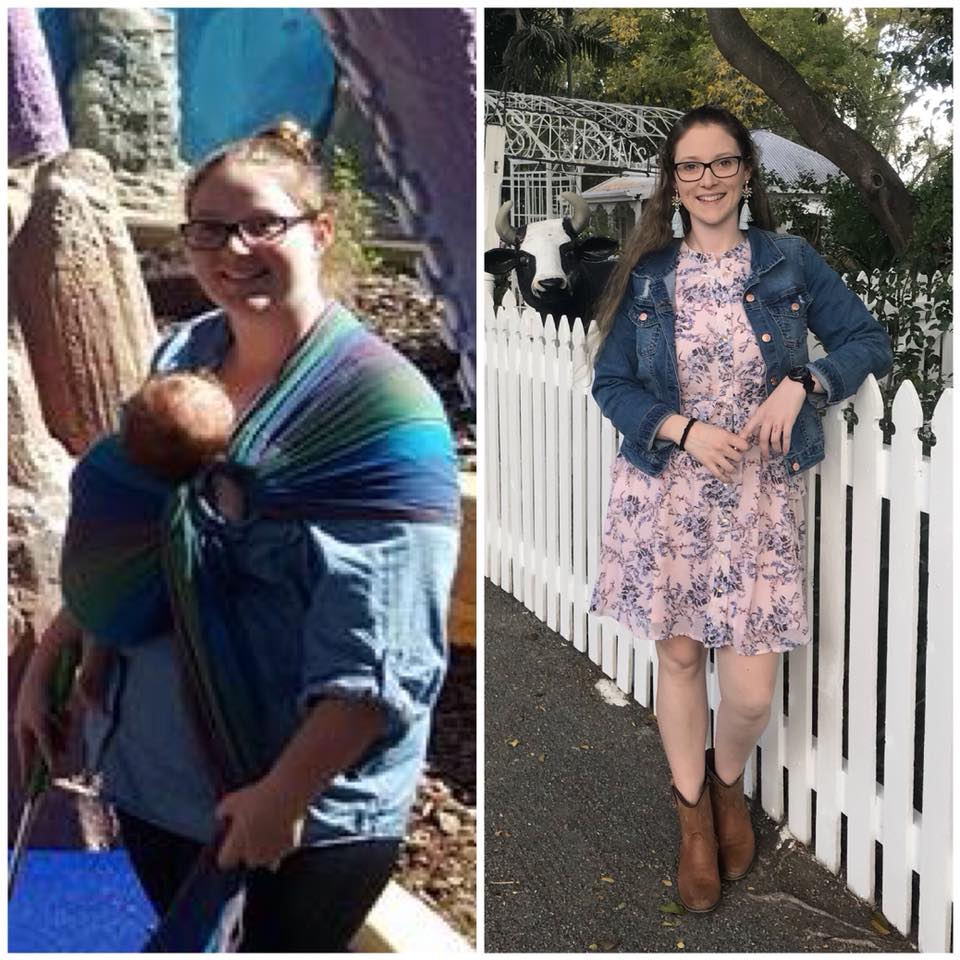 "I can always count on Facebook to remind me of my progress! These images are 2 years apart, 39kg's difference, 7 dress sizes down."
"I'm a completely new person, I'm motivated, energetic, confident and most of all I'm HEALTHY – the ultimate goal!"
"Thank you Healthy Mummy you gave me all the tools I needed, all the knowledge required, with nothing unable to be adjusted to suit my life. You helped me find the real Nikita!"
Read more about Nikita's Healthy Mummy weight loss journey here.
Courtney Appleton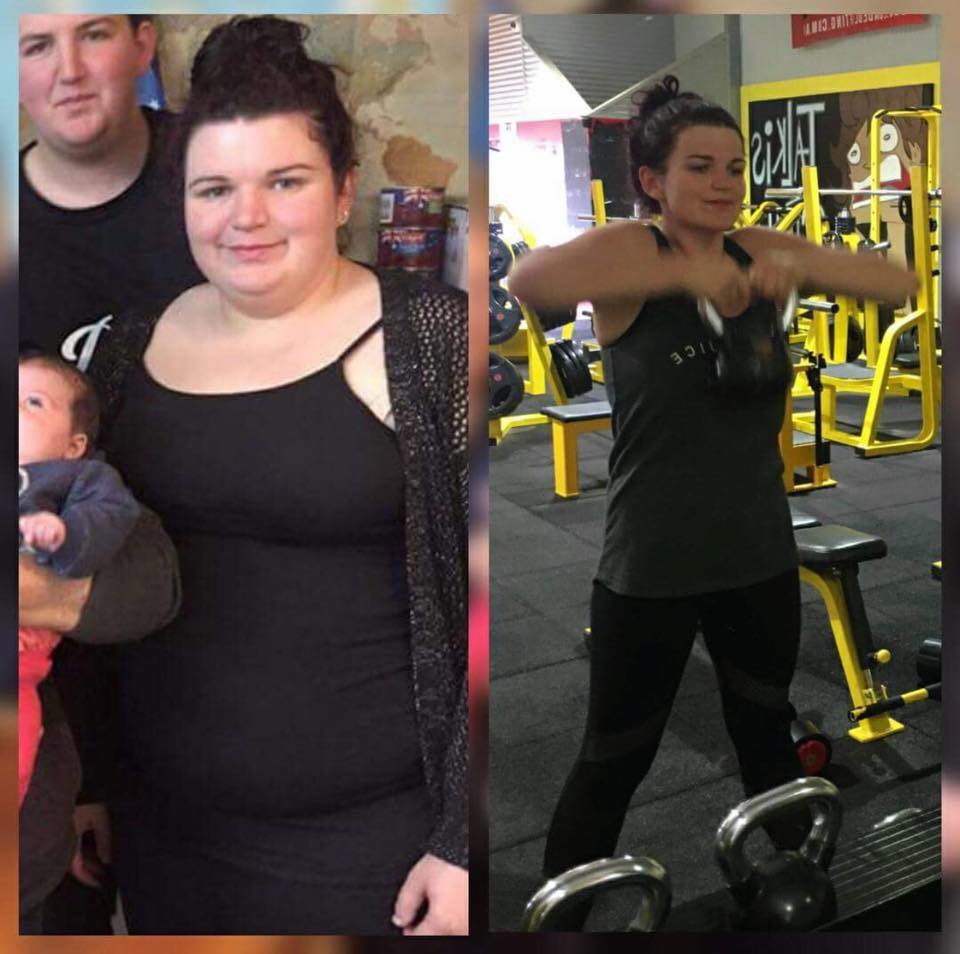 "53kg gone The Healthy Mummy has changed my life and my family's too it's taught me how to live a healthy lifestyle that I love I've also had my second baby in between these two pictures."
Read Courtney's amazing Healthy Mummy weight loss journey here.
Julia Meadows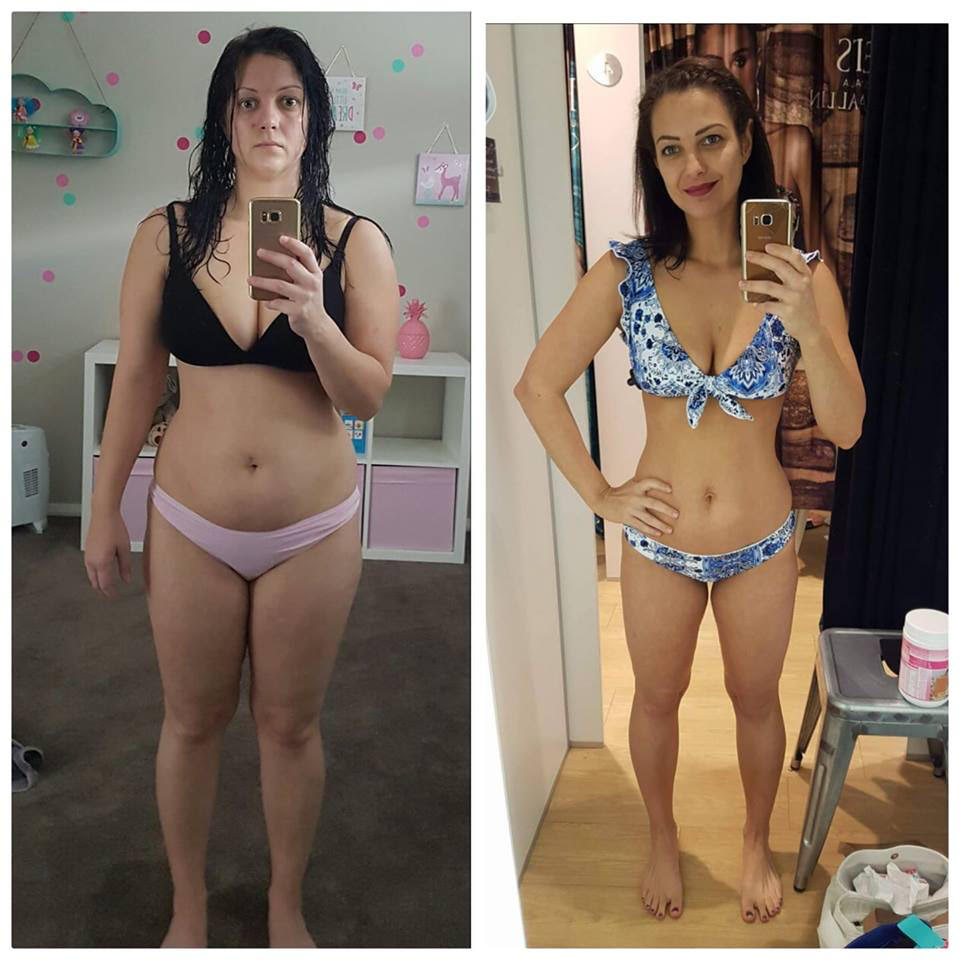 "Two years of following the 28 Day Weight Loss Challenges and 12 kg's lost."
"Our greatest weakness lies in giving up. The most certain way to succeed is always to try just one more time."
Read all about Julia's Healthy Mummy weight loss journey here.
Alicia Whitbread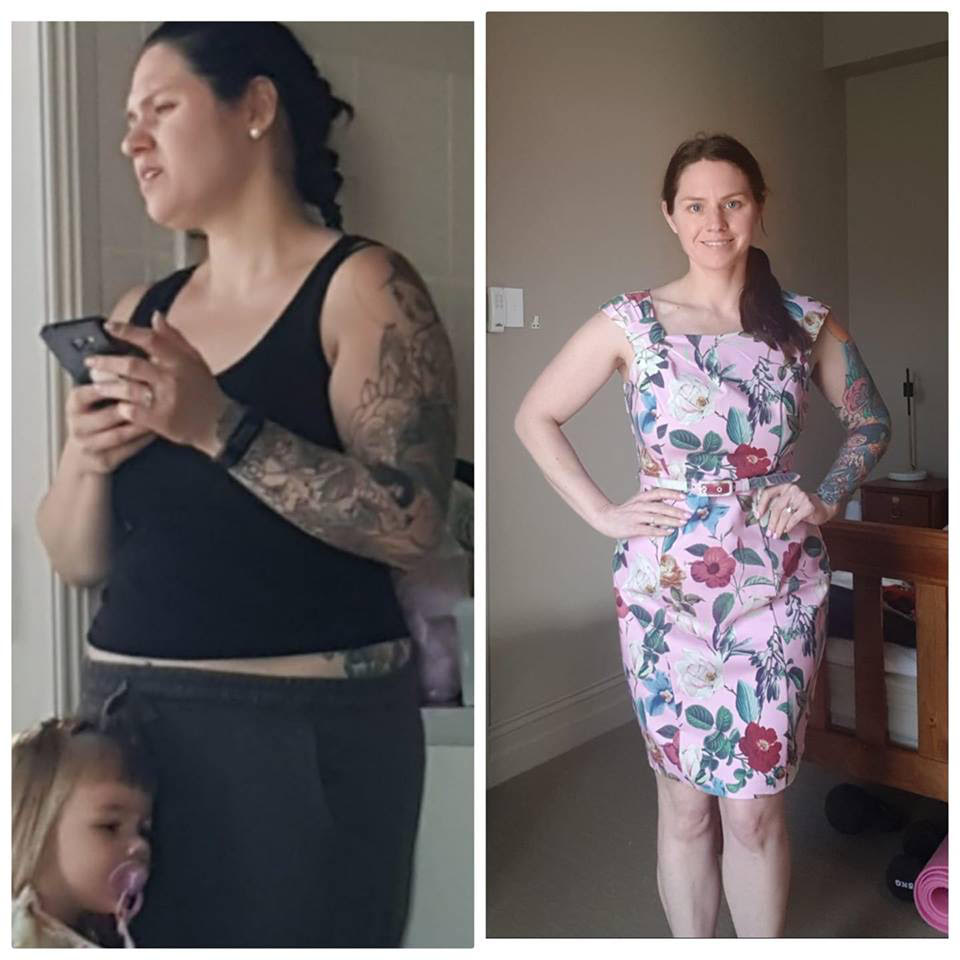 "Size 16 to a size 8/10
32 to 34 years
92kgs (at my heaviest) to 63kgs
Over 100 cms lost
1 child to 2 children (2 and 3 years old)"
"I put up a post about body shaming yesterday and was surprised with how many people have been shamed by people around them on a daily basis. Reading the comments made me sad and also made me want to continue to embrace myself and my changes. Making changes might sound easy, but in reality, putting those changes into practice takes time and patience."
"Would I have made it this far without the support of The Healthy Mummy and this fabulous community? Absolutely not! It's the support that keeps me striving and wanting to make more changes.
We are so proud of all of you beautiful ladies, keep up the amazing work! If you want to be featured join in on our #TransformationTuesday or #FlashbackFriday over in The Healthy Mummy Private Support Group on Facebook.
Change your life like these ladies have with our 28 Day Weight Loss Challenge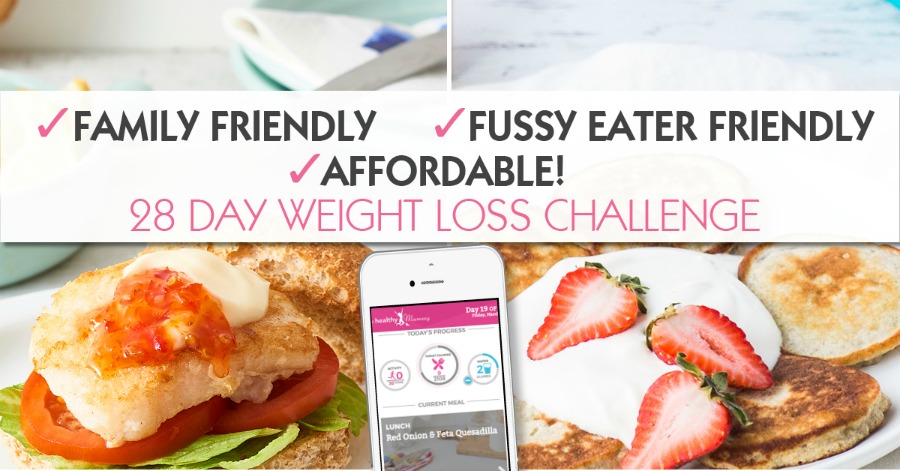 If you are inspired by the transformations of these nine mums and want to take charge of your own health and weight – then join our 28 Day Weight Loss Challenge TODAY.
With more than 3,500 delicious (and healthy) recipes, 350 exercises & 24/7 support – the 28 Day Weight Loss Challenge is designed (and proven) to help busy mums like you lose weight!
To learn more about our challenge OR to join – click here.