Just 6 and a half months out from her wedding, Courtney wasn't happy with her body. That's when this motivated mama decided to join The Healthy Mummy's 28 Day Weight Loss Challenge and ordered her first Healthy Mummy Smoothie tub.
Between March and October, Courtney went from 120kg to 77kgs. By the time her wedding had come round, she had lost over 40kgs. How absolutely incredible is that?
Months after saying 'I do', Courtney discovered some awesome news. She was pregnant with her second baby. After falling pregnant however, Courtney was determined to stick to her new healthy eating ways and continue to exercise. This soon to be mum-of-two was ready to make her second pregnancy her healthiest pregnancy ever.
This is Courtney's inspiring weight loss story.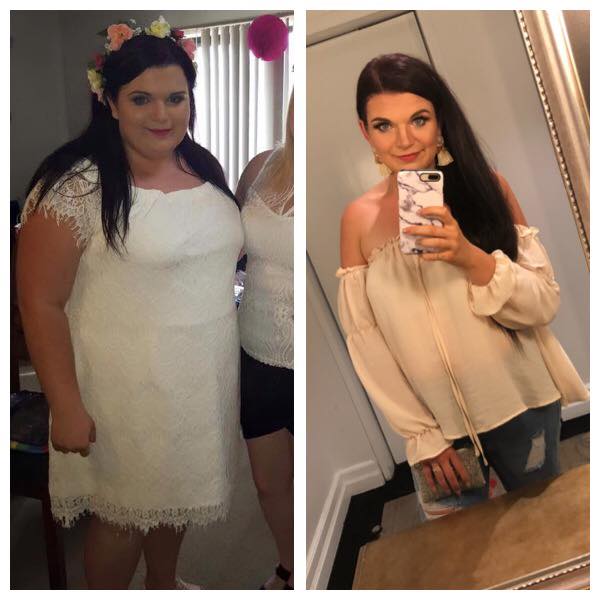 Courtney's weight loss journey
Nearly three months after her wedding, Courtney found out she was pregnant with her second baby. Yay!
"I ordered The Healthy Mummy Pregnancy Smoothie tub straight away knowing I didn't want to throw all my hard work away," she says.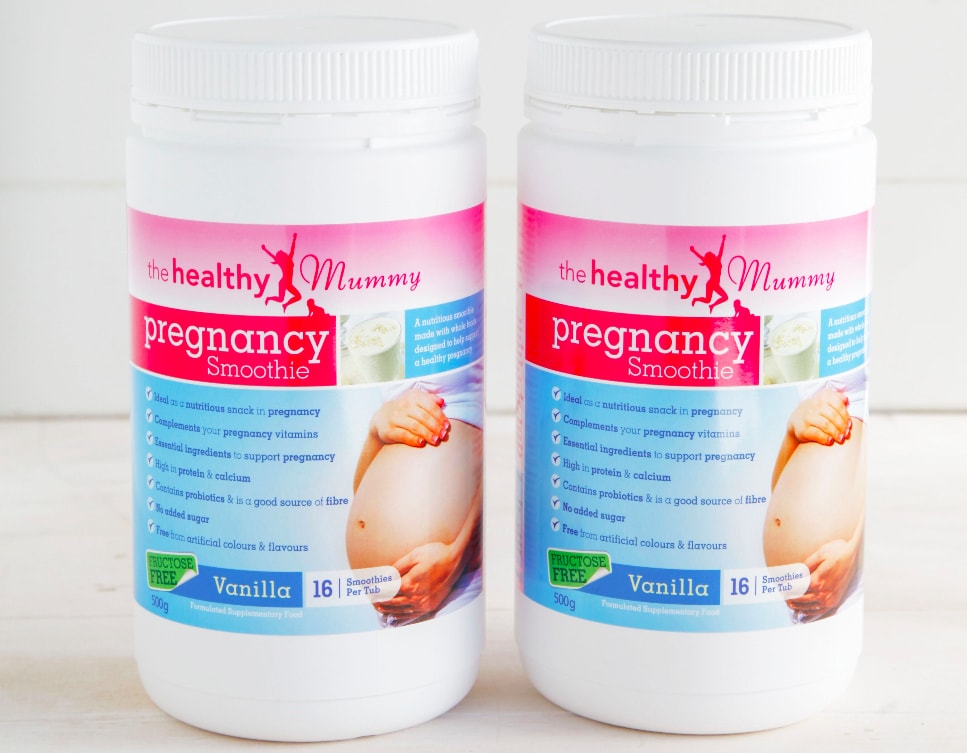 Growing a baby is a huge and demanding job. Therefore fuelling your body with the RIGHT ingredients and nutrients is super important. The Healthy Mummy Pregnancy Smoothie is designed to complement a woman's exisiting pregnancy vitamins, to help them meet the extra protein, vitamin and mineral requirements of pregnancy.
Determined to stick to her new healthy eating habits and lifestyle, Courtney replaced her Healthy Mummy Smoothie with a Healthy Mummy Pregnancy Smoothie. You can download our Pregnancy Smoothie Factsheet here.
While Courtney admits she wasn't always 'perfect' with her diet during her pregnancy, she ensured she sipped on her Pregnancy Smoothie and stuck to the 28 Day Weight Loss Challenge Meal Plan where possible.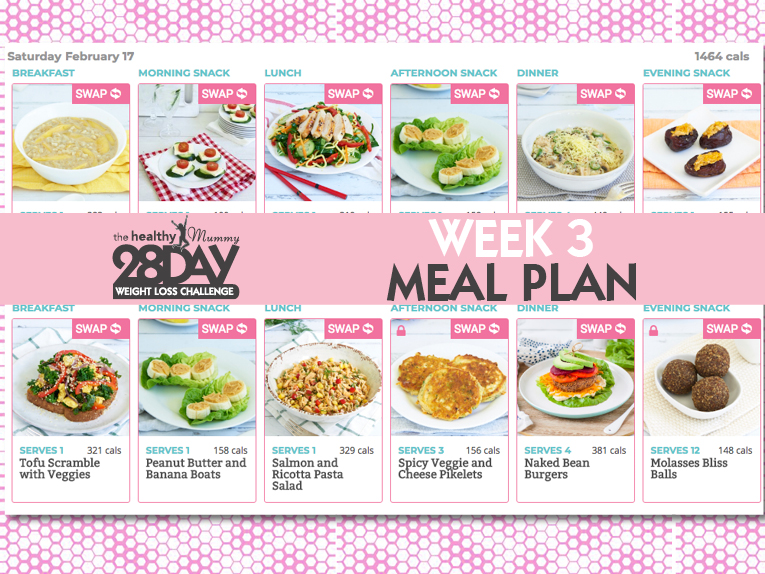 You can try some of the 28 Day Weight Loss Challenge recipes for FREE in our recipe sample pack here. 
After baby was born, Courtney wasted no time getting back in the gym.
"My goal weight is 65kg and I'm now 67kg so 2 more to go, but I'm happy with where I am at the same time so I'm not as focused on weight loss. My goal now is to tone up and build muscle since joining The Healthy Mummy," Courtney said.
Having lost 53kg in total, Courtney has gotten her whole family on board with her Healthy Mummy lifestyle. Asides from feeling great, another great bonus with her new lifestyle is that Courtney has actually seen her grocery bill DROP IN COST!
"When I cook up a meal I cook extra for my hubby to take to work or for a quick lunch or dinner for myself," she says.
Courtney always has meals and snacks prepped, she makes extra at meal times and preps her snacks for the week.
Healthy meals
When it comes to the 28 Day Weight Loss Challenge Meal Plan, Courtney says she and her family LOVE The Healthy Mummy Mexican Lasagne.
"My favourite Healthy Mummy recipe is Mexican lasagne. It is a hit in our house, everyone eats it up and my almost 3 year old always wants seconds!" Courtney said.Her other go-to Healthy Mummy meal is Zucchini and Bacon Slice. Courtney says it's easy to make and her whole family loves it. She always keep some in the freezer too!
"The Healthy Mummy has changed my family's life too! My hubby has gone from 127kg to 92kg eating from the 28 Day Weight Loss Challenge. My daughter isn't fussy with her food like she used to be and she eats the same as us and loves it," Courtney said.
The Healthy Mummy community has also helped Courtney stay positive as she says, "I always scrolled through the main page with lots of positive motivating posts, I loved reading them and it helped me a lot. 
"I stayed positive on my journey because I knew what I wanted and I wasn't going to stop no matter what. I worked hard to get it."
If you are inspired by Coutrney's weight loss and are ready to change your lifestyle, check out our 28 Day Weight Loss Challenge!
With more than 4,500 delicious (and healthy) recipes, 350 exercises & 24/7 support – the 28 Day Weight Loss Challenge is designed (and proven) to help busy mums like you lose weight!
To learn more and join the Challenge, click here.