Inspiring mum's 27kgs* weight loss and TOP 5 tips for starting Healthy Mummy Challenge
Mum of two, Kelly, inspires us with her whopping 27kg* weight loss with The Healthy Mummy 28 Day Weight Loss Challenges and shares her top 5 tips for starting the Challenge.
She says ""I'm done having babies. It's now time to build up my fitness. I want to be the fittest, healthiest and lightest that I've ever been in my adult life".  
With her mind clearly focussed on losing another 13Kgs* by the end of 2018, and having the best Summer body of her life, we have no doubt she will get there.
Read about Kelly's weight loss journey below and how you too, can start shedding kilograms, today.
Countdown to Summer
After already losing 27Kgs* Kelly says "2018 will be the year I reach my goal weight! I have 13kg to go and 26 weeks to do it. I  am looking forward to a whole new Summer wardrobe!."
Investing in self care
As mothers we are natural givers of our time and energy. To everyone – all around us.  All day and all night! It's important to remember that we also need to invest in our own self care.
Time and time again the Healthy Mummy team hear our members say that when they feel good about themselves, their entire family benefits. They are happier, more confident, have better sex lives, engage more with their children and are generally more fun to be around.
So like Kelly, this is the time to put yourself first.
Doing it for yourself
"2018 will be the year I reach my goal weight! I have 13kg to go and 26 weeks to do it". 
Kelly says "I could try to tell you that my reasons for setting these goals are to be a good role model for my children, and that is partially true, but this is something I am doing for me". 
"I'm done having babies. It's time now to build up my strength and fitness. I want to be the fittest, healthiest and lightest that I've ever been in my adult life. I want to be able to walk into a shop and not dread trying on clothes. I want to enjoy the summer without any self doubt". 
28 Day Weight Loss Challenge – key to success
"The Healthy Mummy 28 Day Weight Loss Challenge has been the key to my 27Kgs* weight loss. I joined when my oldest daughter was 10 months old and lost 13Kgs* before falling pregnant with my second daughter".
"I was able to maintain a healthy, although medically complicated pregnancy, using the Healthy Mummy meal plan throughout. This meant that once baby 2 arrived, I was back in full swing and never lost momentum". 
The App – Recipe hub is customizable for allergies
Kelly finds the recipe hub on the Healthy Mummy Challenge app super easy to follow and customise which has been especially important due to her daughter's dairy intolerance.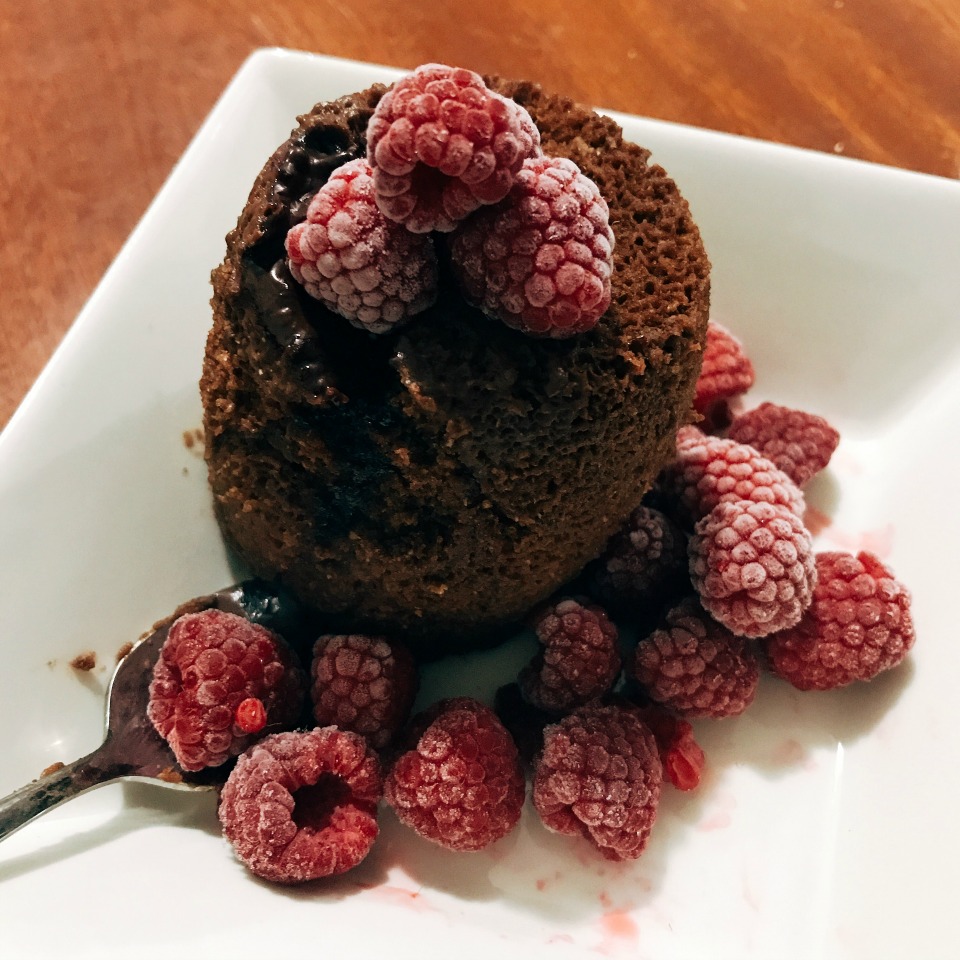 "Full of mouth watering options and you can filter your search results based around allergies".
"While breastfeeding, my daughter had a cows milk protein intolerance. This was easily managed by just changing to a dairy free filter on my meal plan. Even some regular recipes were easily altered when substituting ingredients".
The App – Exercise hub
The exercise hub on the app has workouts ranging from 4 minutes to 30 minutes. Kelly says "no matter what time pressures I'm facing, I can find a suitable work out. And my three year old loves the dancefit work outs too!".
There are several high intensity interval training workout which she enjoys such as the butt and thighs workout.
Staying motivated
To stay motivated, Kelly has created a motivation board that features some of her favourite quotes, progress pictures and pegs that show each kilo lost and what's remaining. "It's very satisfying to be able to move the pegs across!".
Each month she writes down goals in her diary and puts them up on her bathroom mirror as a frequent reminder of what she is working towards. "I always have one fitness related goal, one food related goal and one goal not related to my weightloss journey- such as self care".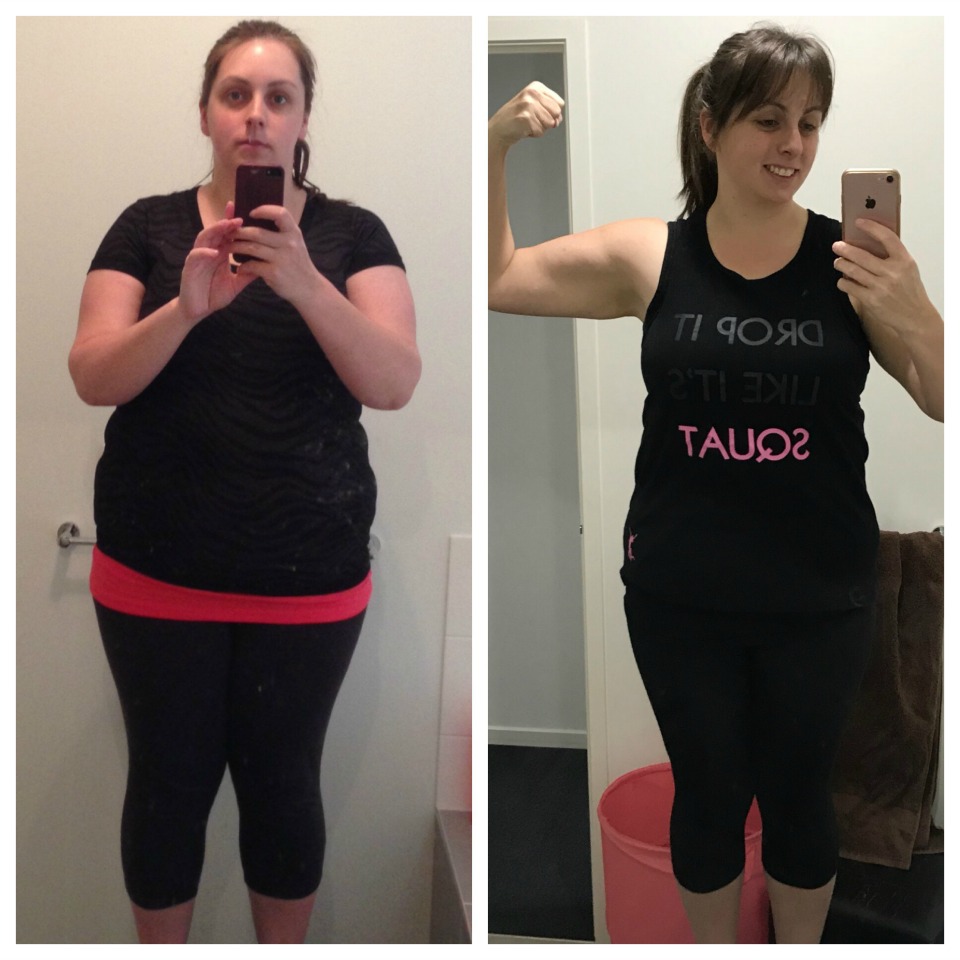 Kelly's top 5 tips for starting the 28 Day Weight Loss Challenge:
1. Take time to get to know the challenge and all its features.
It can feel like information overload at first but persevere as it will save you so much time in the long run.
2. Schedule your workouts with yourself, don't let excuses stop you.
3. Customise the plan based around how busy your week looks. Make it work for you,
4. Don't worry if you don't have time to do bulk prep.
It's designed for busy mums and while prepping makes the week easier it's not essential to see results.
5. Track your results on the App.
The graph is a great tool to see where you are at!
"You can't pour from an empty cup"
Kelly says "For any Mums out there who want to change their lives – take the leap!".
"It's ok to do something for yourself and put yourself, your health and your goals first".
"I'm a strong believer that you can't pour from an empty cup". 
The Healthy Mummy team would like to thanks Kelly for sharing her inspiring weight loss journey with us.  We love that Kelly is putting herself and her health first.
Want to join Kelly and thousands of other mums each week, working towards their goal body? Don't delay, join today.
Join thousands of mums on the MUMS ONLY Challenge!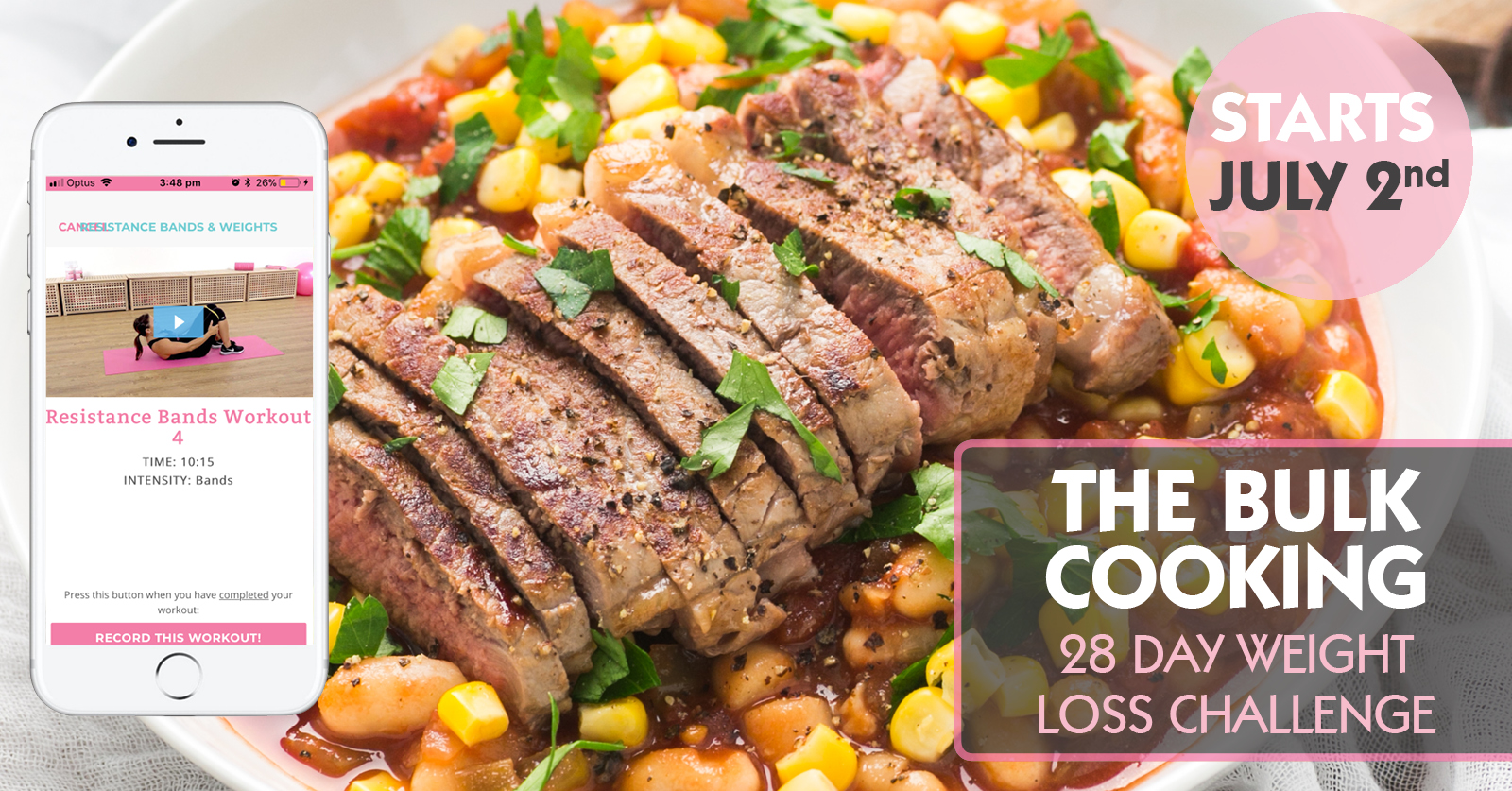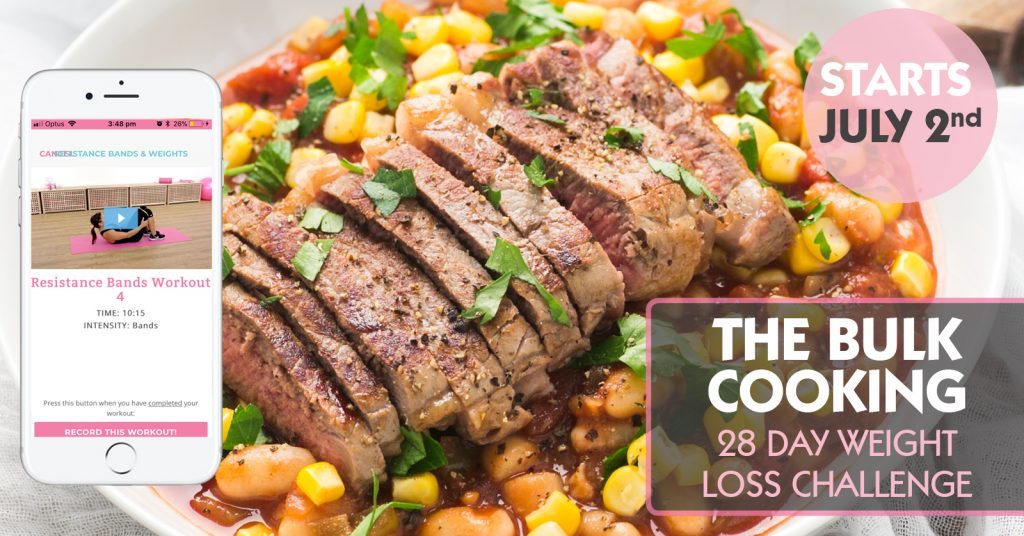 Our 28 Day Weight Loss Challenge is an affordable, customisable weight loss program PROVEN to help mums reach their weight loss goals.
Our Challenge entails:
28 days of at home exercise routines (no gym needed) – with video instruction
Customisable and breastfeeding friendly meal plans
Time-efficient exercises for busy mums – under 30 mins
Challenge combines Pilates exercises with interval and circuit training (HIIT)
Suitable for basic to advanced fitness levels
Home to thousands of EASY-TO-MAKE recipes!
To find out more on the 28 Day Weight Loss Challenge click here.