7 Easy Healthy dinners you should try this week
Looking for healthy dinner recipes to eat this week? Then look no further. We have THOUSANDS of healthy, easy and budget-friendly recipes.
Looking for healthy dinner recipes to eat this week?
The good news is we have THOUSANDS of healthy, easy and budget-friendly recipes on our 28 Day Weight Loss Challenge that will help you achieve your weight loss goals, while satisfying the tastebuds of the rest of your family!
Here are 7 easy and healthy recipes, that aren't your standard dinner meals, for you to make this week…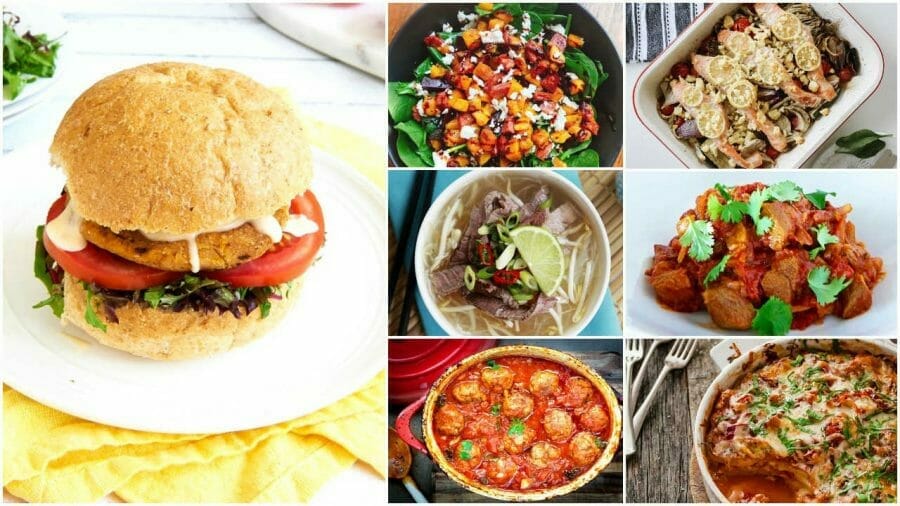 7 healthy and easy dinner ideas for you to make this week
Stuck on ideas on what to make the family this week? Then do not fret. The Healthy Mummy's 28 Day Weight Loss Challenge takes on the hard part of planning what to make for you!
With our easy meal plan guide, you can swap in and out what you need to make. In fact, the meal plan can help you make an array of meals on a budget!
The Healthy Mummy 28 Day Weight Loss Challenge includes a completely customisable weight loss meal with thousands of healthy, family-friendly, budget-friendly recipes to choose from. Plus with our app, not only do you have your fully customisable meal plan, you get all recipes AND a shopping list all in the palm of your hand.
Here's a sneak peek of some ideas of meals you can make for dinner this week…
Pepperoni Potato Pizza Bake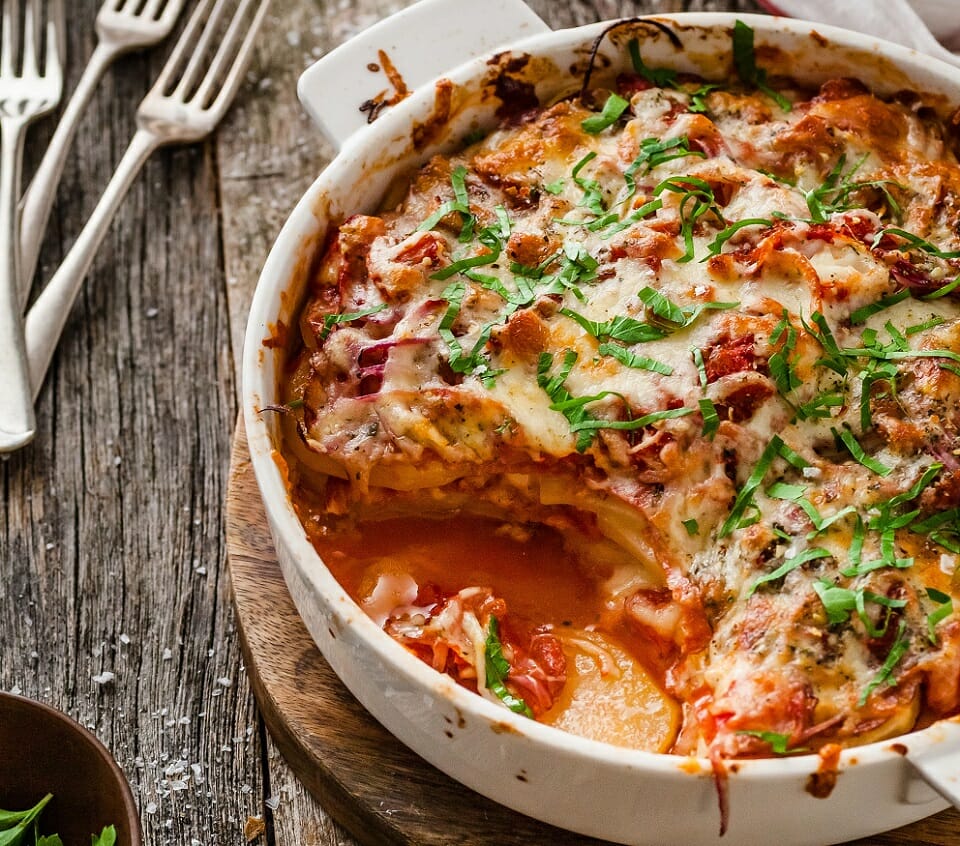 A delicious family-friendly potato bake inspired with the flavours of a pizza. This recipe from the 28 Day Weight Loss Challenge only needs a few key ingredients, making it a really easy and delicious family meal.
Get this recipe here.
Healthy Lamb And Cheese Meatballs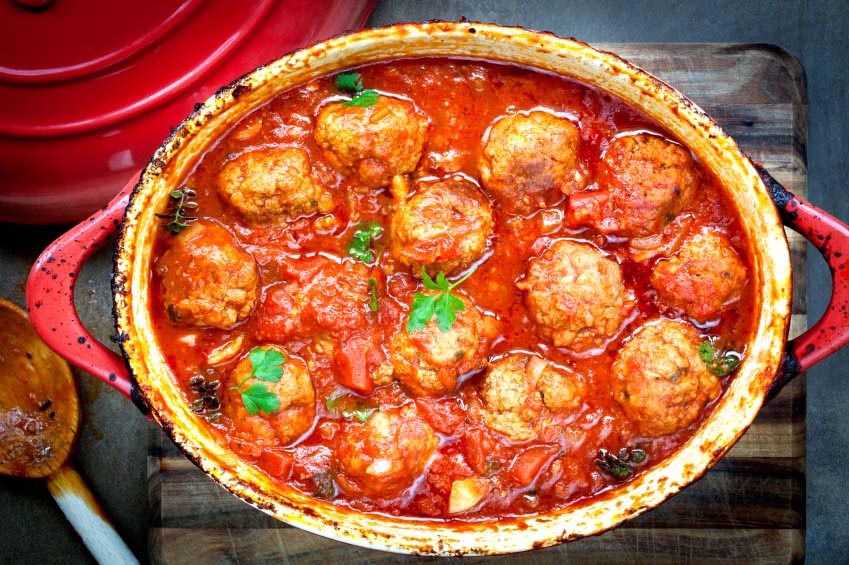 These meatballs are a great family friendly recipe. Serve them with wholemeal spaghetti or even something like couscous or rice. This is an ideal recipe to make in a larger quantity and freeze to have available for those days you are too tired to prepare dinner or, if you're pregnant, for when the baby comes and you are juggling a thousand other things at once!
Healthy homemade Vietnamese beef pho noodle soup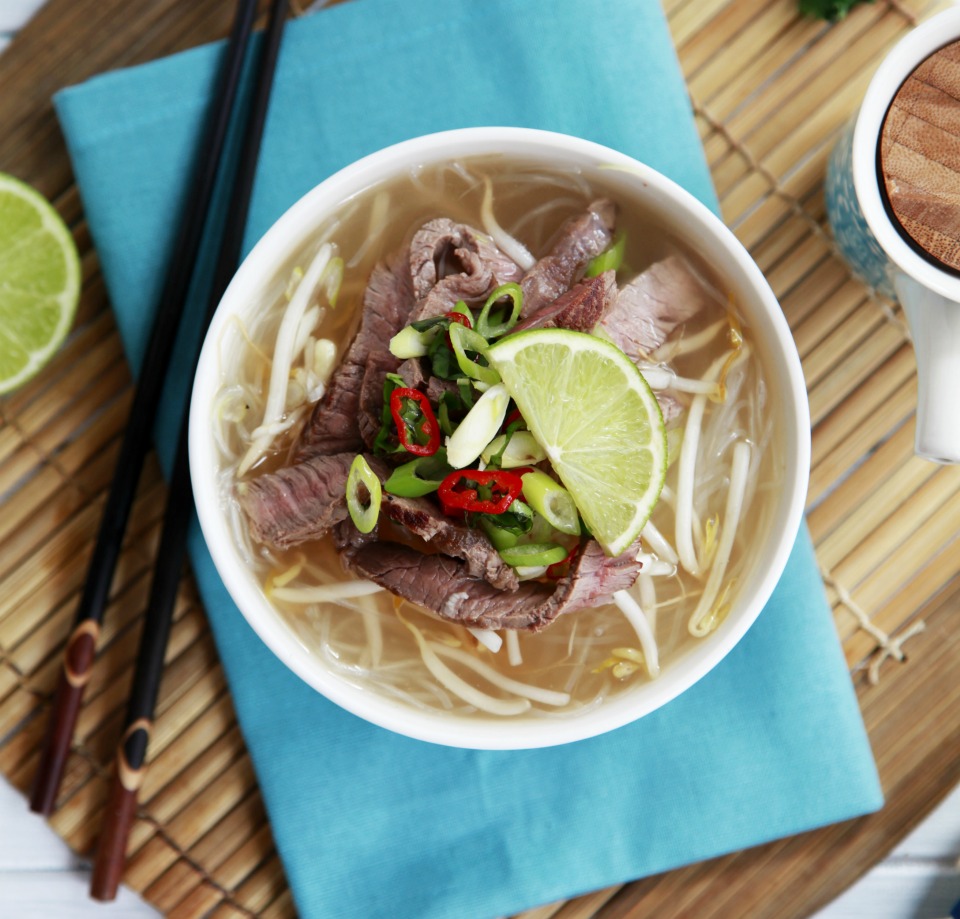 The next time you get a craving for a steaming bowl of Vietnamese Beef Pho Soup Recipe, this is your go-to recipe. Beef Pho is a traditional Vietnamese soup dish, made from an aromatic broth, fresh herbs, noodles, vegetables and of course beef.
Get this recipe here.
Lamb and Coconut Curry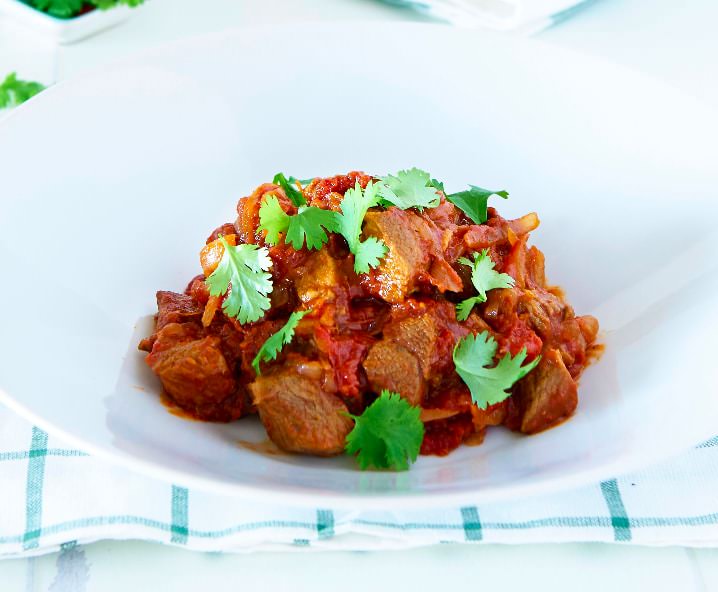 Here's a delicious curry style casserole that will fill the house with the aroma of spices.  A great slow-cooked dish for any day of the week, get the lamb cooking late afternoon and it will be ready when you are. When you are trying to lose weight, avoiding processed food such as meal sachets and curry pastes is a great way to avoid additional fats, sugars, salt and preservatives. Finding a good quality curry powder that you like is a great way to make your own curries at home. Check out Asian supermarkets and specialty delis to find some different varieties.   

Get this recipe here.
Super Easy Bake Salmon Recipe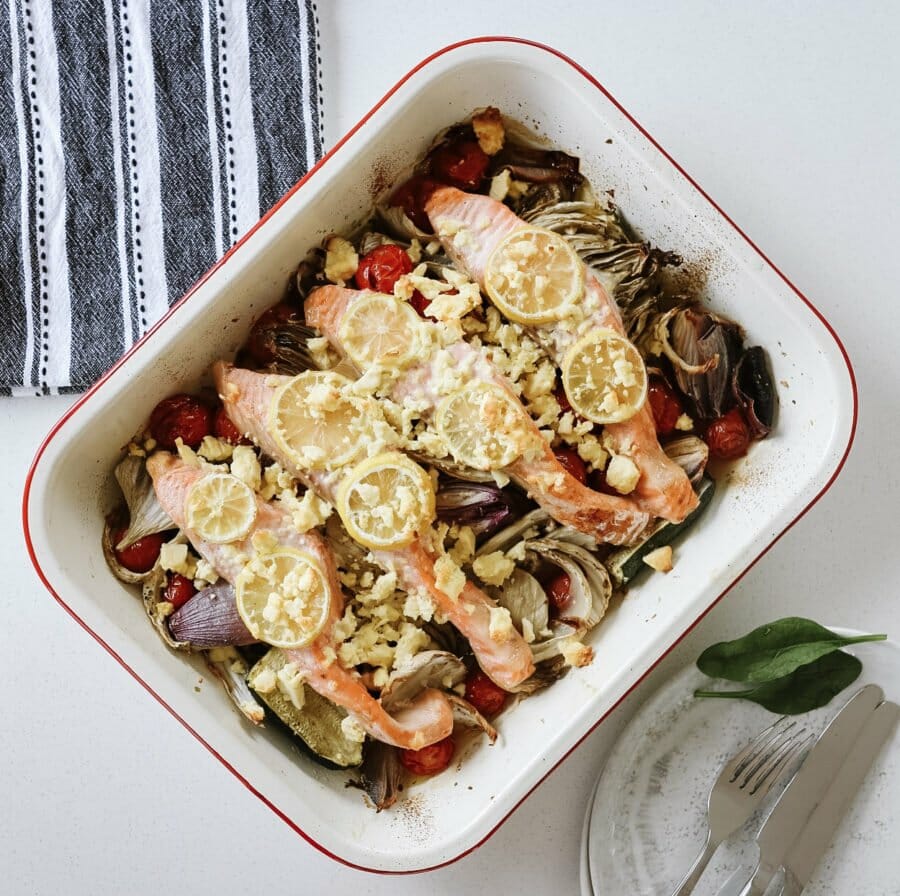 This low carb high protein bake salmon recipe comes straight from the 28 Day Weight Loss Challenge and is so easy to prepare it's bound to become a healthy recipe on repeat in your house! It just takes 10 minutes to get everything ready then goes straight in the oven – all in one dish. Who doesn't love less washing up! This baked salmon recipe is packed full with a mix of low carb veggies and a good protein hit from the salmon. Plus it tastes amazing and is only 362 cals per serve. So go for  it now start cooking this delicious baked salmon recipe!
Healthy Vegetarian Pumpkin and Chickpea Burgers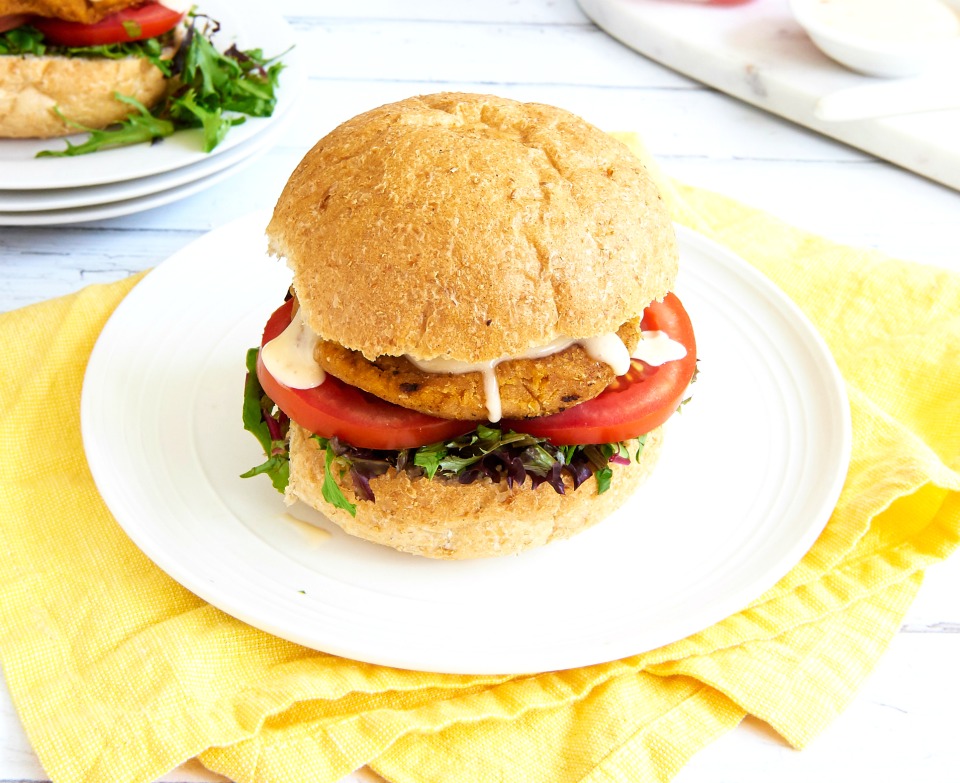 Burgers are a great family meal, but it doesn't always have to be about the meat. You can opt to have at least one vegetarian meal each week. Not only is it good for your budget but it's also sometimes a healthier option.These healthy veggie burgers are made with the goodness of pumpkin and chickpeas, to give you a filling meal that's also budget friendly.
Get this recipe here.
Pumpkin, feta and chorizo salad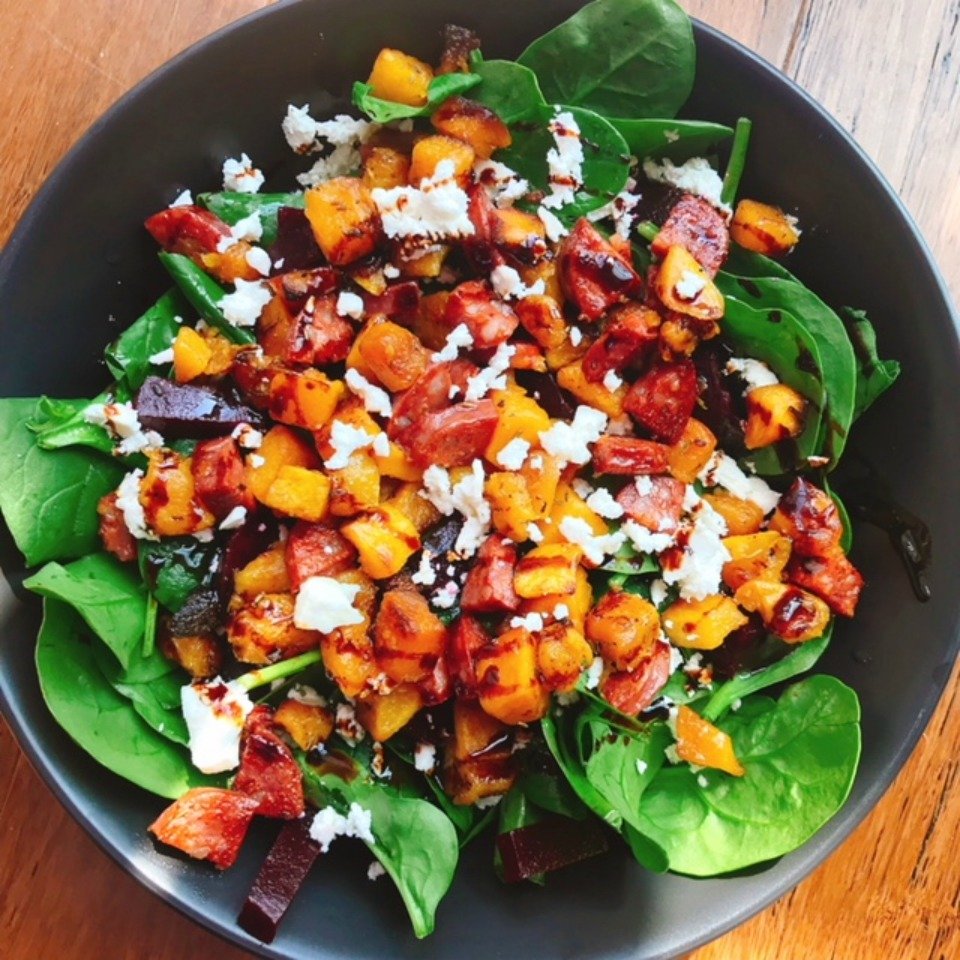 When 28 Day Weight Loss Challenge member Brooke Jones shared a pic of her delicious looking salad she had A LOT of people asking for the recipe.So popular was the photo that we have decided to share the recipe for this bowl of goodness with you today. Why not make enough to have for your lunches for the week? We love using chorizo to add a flavour kick to the meals on the 28 Day Weight Loss Challenge. Join today and access recipes such as Chicken and Chorizo Enchiladas, Calamari and Chorizo Spaghetti or Butterbean and Chorizo Soup.
For THOUSANDS more dinner recipe ideas, join our 28 Day Weight Loss Challenge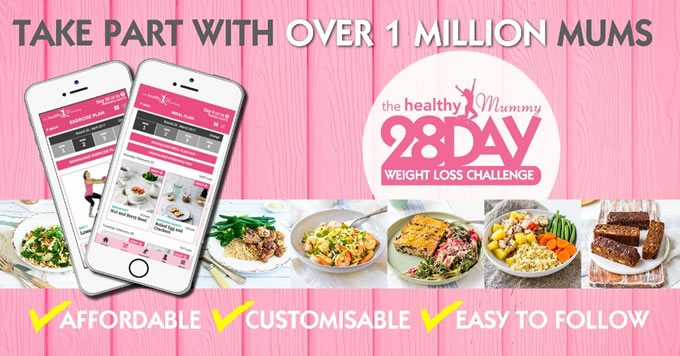 Want to shift your baby weight but feel like you have NO TIME in your day to exercise and eat healthily? That's where the Healthy Mummy's 28 Day Weight Loss Challenge can help.

Our Challenge entails: 
28 days of at home exercise routines (no gym needed) – with video instruction
Customisable and breastfeeding friendly meal plans
Time-efficient exercises for busy mums – under 30 mins
Challenge combines Pilates exercises with interval and circuit training (HIIT)
Suitable for basic to advanced fitness levels.
Home to thousands of EASY-TO-MAKE recipes.
To find out more on the 28 Day Weight Loss Challenge click here.