If you're following the 28 Day Weight Loss Challenge and don't already know what a macro bowl is – here's the scoop.
Basically, it's a bowl of goodness with ALL of the ideal nutrients for a healthy meal in the one spot. And they're PERFECT to add to your meal prep to make lunches a breeze!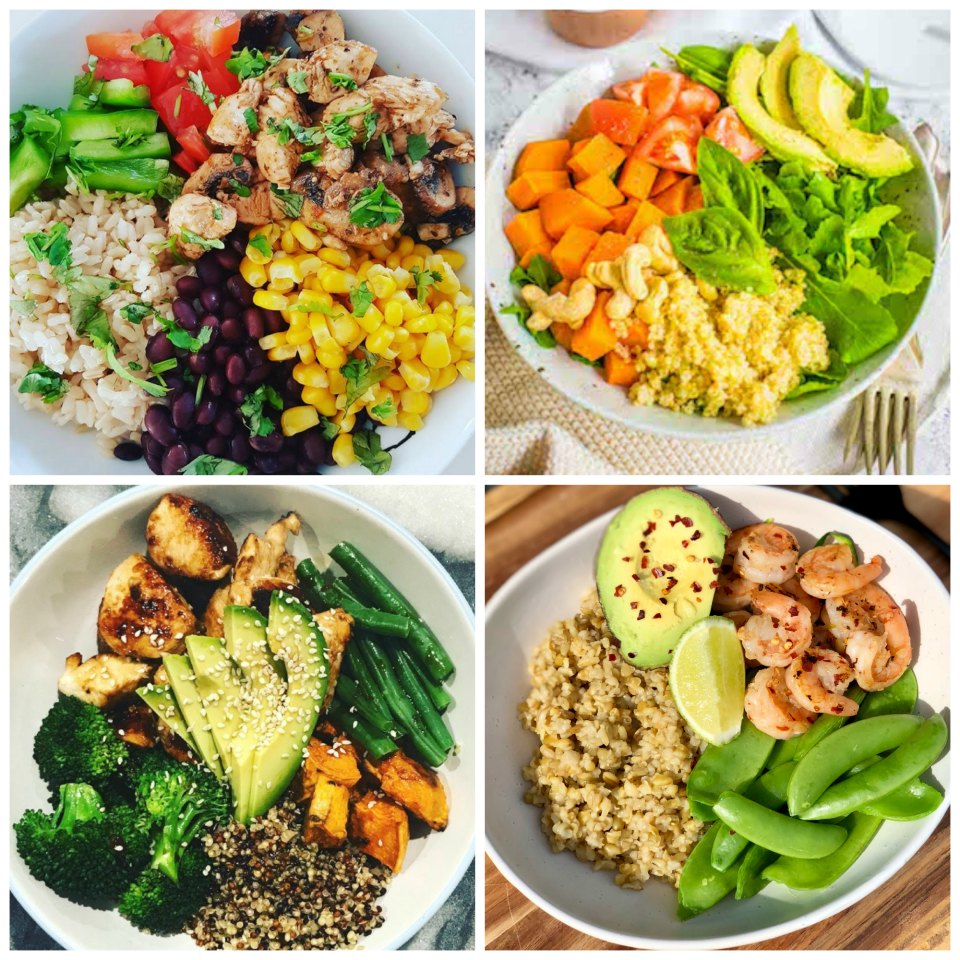 Here's what is in a macro bowl:
Healthy wholegrains: such as quinoa, brown rice, or freekeh
Protein of choice: think chicken, beef, tofu, prawns, legumes, boiled eggs, tuna.
Veggies: anything goes, but think corn, cabbage, grated carrot, roast beetroots, baby spinach, steamed cauliflower, snow peas, roasted sweet potato, green beans, chopped radish.
Healthy fats: for instance, you might add avocado, cashews, pesto, flaked almonds, pepitas, sesame seeds, or olive oil.
As part of the 28 Day Weight Loss Challenge we have stacks of these healthy bowls of nourishment.