7 Salad Recipes to steal the show at your next BBQ
Try one of these amazing salad recipes from the 28 Day Weight Loss Challenge to take to your next barbecue.
BBQ season is almost upon us!! Whether you are hosting a barby or have been invited to one and asked 'Just bring a salad,' you're going to want to prepare something super special. The salads at a BBQ are the ultimate side dishes, that really make the barbecued main sing. No one wants to eat a limp boring salad, no matter how amazing the main course is.
So, with that in mind we have pulled together 7 AMAZING salads from the 28 Day Weight Loss Challenge that are perfect for your next BBQ. Your fellow guests will be wowed with these summer seasonal dishes and no doubt will insist on you giving them the recipe!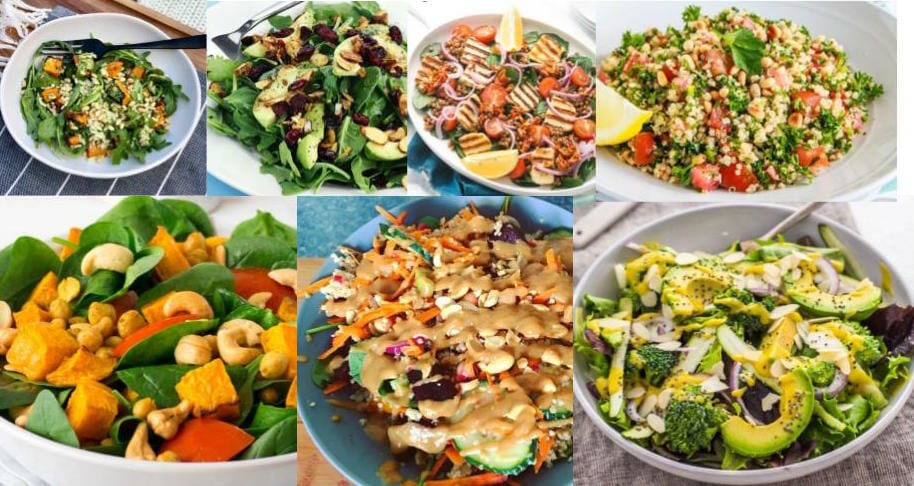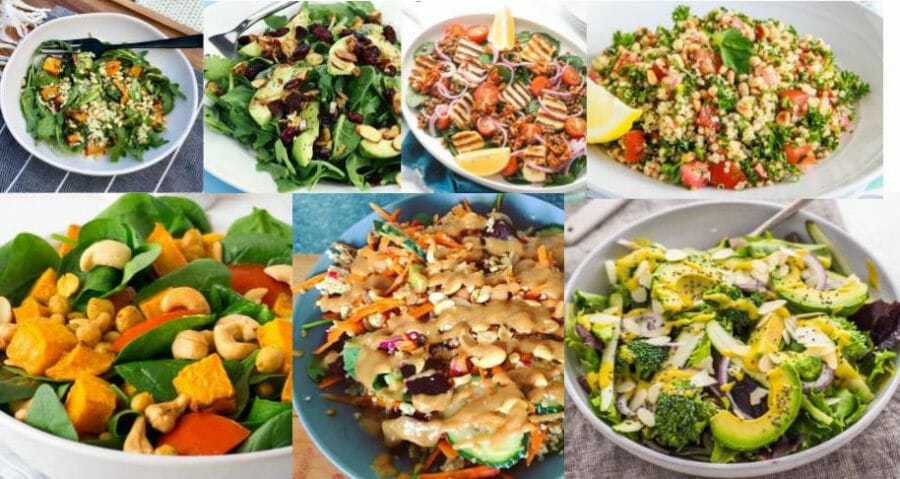 7 Summer Salads to steal the show at your next Barby
1)Summer Chickpea, Spinach and Pumpkin Salad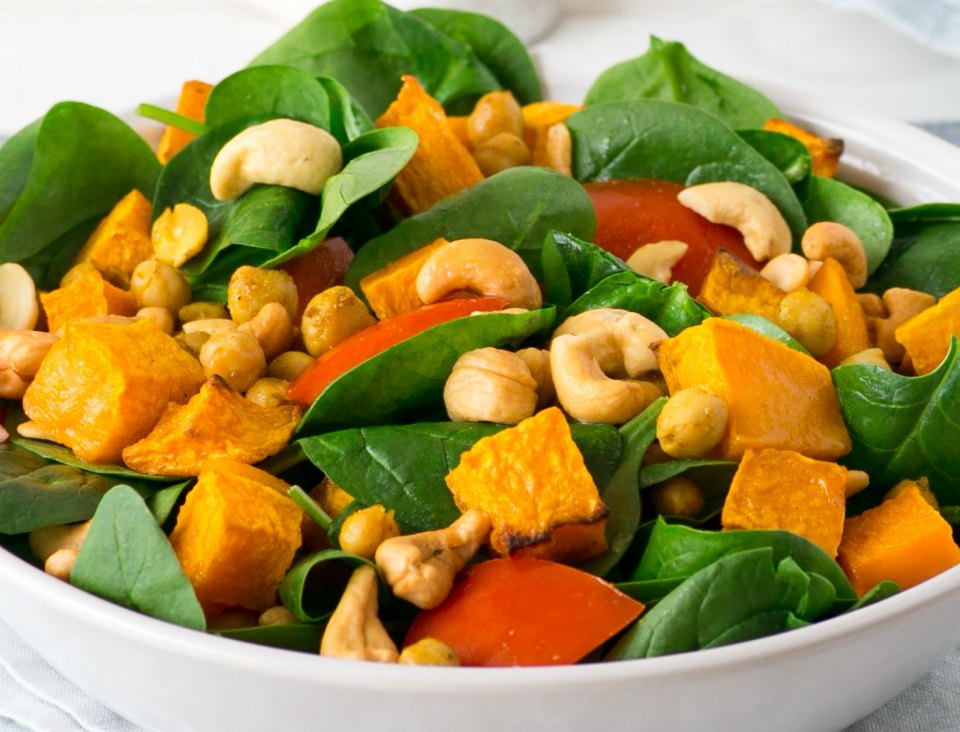 At just 355 calories per serve, this is a veggie packed healthy salad, ideal to be served alongside some barbecued meats or fish. It's an easy one to prepare ahead of time. Just remember to dress the salad just before serving.
2)Rocket Avocado and Almond Salad
Packed full of leafy greens, the good fats of avocado and almonds, and the sweetness of dried cranberries – this healthy salad looks great and has loads of flavour.
3)Rainbow Quinoa Salad
This colourful Thai inspired salad is bursting with flavour as well as vibrant colours. The Thai satay dressing works perfectly with this veggie packed quinoa salad.
4)Lentil and Haloumi Salad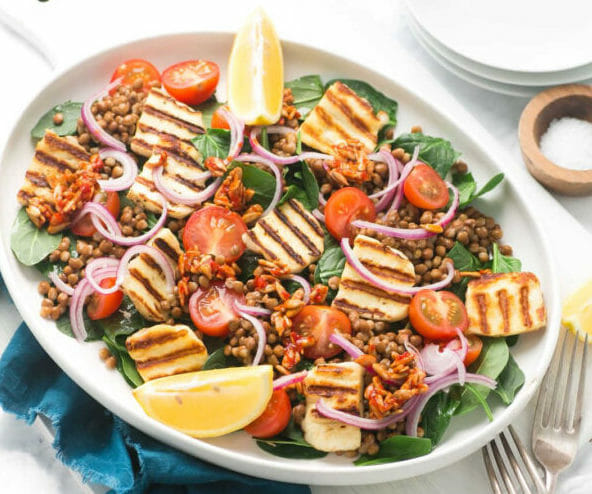 How good does this look? The wonderful saltiness of the haloumi, marries perfectly with the lentils and dressing making this an ultimate barby side dish. You can even throw the haloumi and chilli sun flower seeds on the barby to cook just before serving.
5)Sweet Potato and Pesto Rice Salad
This is a super easy salad to prepare and tastes absolutely delicious.  You can double batch the pesto so you have some in the fridge for another day.
6)Lemon Mint and Parsly Quinoa Salad
Quinoa makes a great healthy base for a good salad, you as you add any flavours and veggies to it. With mixed herbs and spiced dressing, this is a flavour packed side dish and only 250 calories per serve.
7) Cleansing Spring Salad
With a delicious combination of leaves, veggies, avo and chia seeds, this salad packs a nutritional punch and is sure to cleanse and satisfy. Just 284 calories per serve.
Here is how you can create a super quick and yummy salad.
Try these 5 Totally Tasty (And Healthy) Salad Dressings
Get more recipes like these on the 28 Day Weight Loss Challenge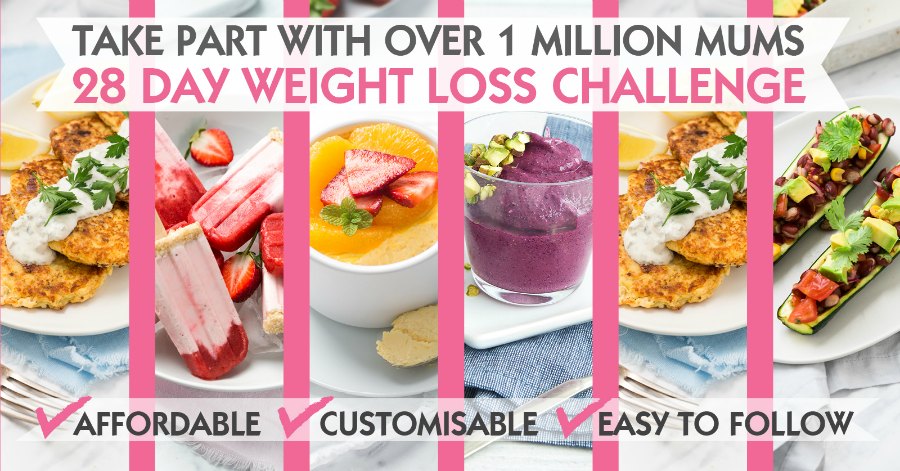 Love the sound of this delicious recipe? Want access to thousands and thousands MORE healthy recipes just like it? Then be sure to check out our 28 Day Weight Loss Challenge.Our 28 Day Weight Loss Challenge is a family-friendly, breastfeeding-safe program designed FOR MUMS to help them tackle their health and lose the baby weight.Our Challenge entails:
28 days of at home exercise routines (no gym needed) – with video instruction
Customisable and breastfeeding friendly meal plans
Time-efficient exercises for busy mums – under 30 mins
Challenge combines Pilates exercises with interval and circuit training (HIIT)
Suitable for basic to advanced fitness levels
Home to thousands of EASY-TO-MAKE recipes!
To find out more on the 28 Day Weight Loss Challenge click here.

NEXT CHALLENGE STARTS SOON!