Most of us have heard that green tea is a great addition to any healthy diet – and that it helps you LOSE WEIGHT! But how exactly does it work?
Whether you are trying to lose weight or just eat well, we recommend drinking green tea each day as part of our 28 Day Weight Loss Challenge.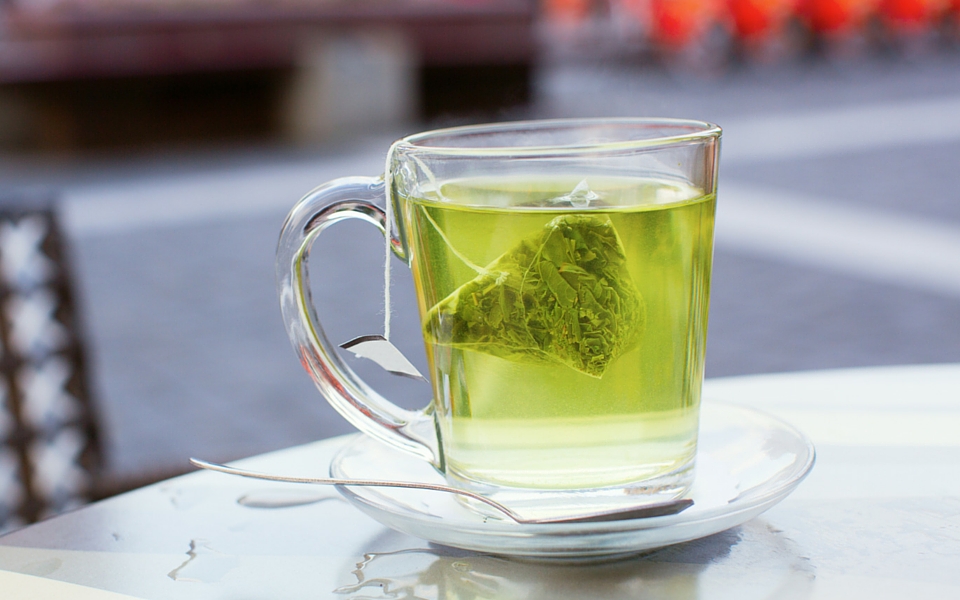 The benefits of green tea
Green tea is thought to boost metabolism – it contains powerful antioxidants called catechin polyphenols which have been found to stimulate your metabolism and in turn accelerate weight loss.
Experts in the Netherlands discovered 'positive effects on body-weight management have been shown using green tea mixtures'.
According to them, the polyphenols in the tea stimulate the central nervous system and cause fat to be released into the blood stream for the body to use as fuel.
This study also explained that green tea can produce the process of fat being used for energy, called "thermogenesis". It provides extra energy, sheds excess water, and also helps to burn body fat.
Another study showed that green tea increased fat burning, both during exercise and during rest, helping you achieve your weight loss objectives. AMAZING!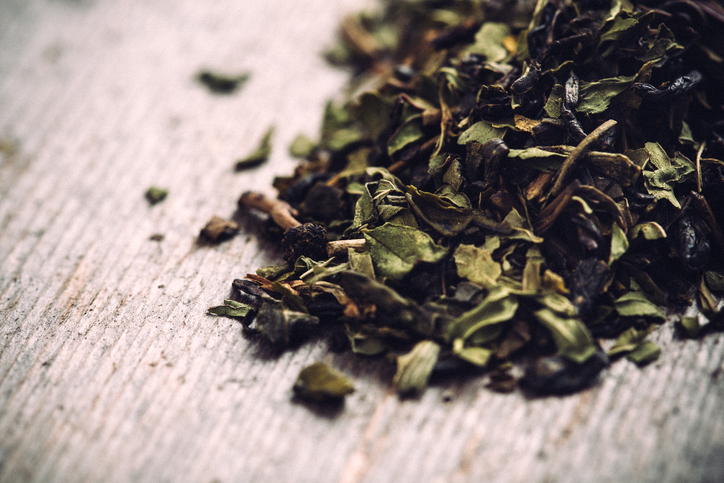 Catechin polyphenols in green tea also appear to stimulate the use of fatty acids by liver and muscle cells. This then reduces the rate that carbohydrates are used and allows for more endurance and longer exercise times.
What are you waiting for? It's time to get the kettle on STAT!
On the 28 Day Weight Loss Challenge we suggest drinking the decaffeinated green tea – however – it is not a magic drink and you will still need to follow the other elements of the plans to successfully achieve your weight loss goals.
The green tea is a part of a holistic approach to the weight loss and health plans and combined with the other parts of the plan has been shown to accelerate your weight loss and help you to reach your goals.
The taste does sometimes take some getting used to and we recommend including a slice of lemon or a drop of honey in the tea until you become used to the taste.
Easy ways to incorporate green tea into your diet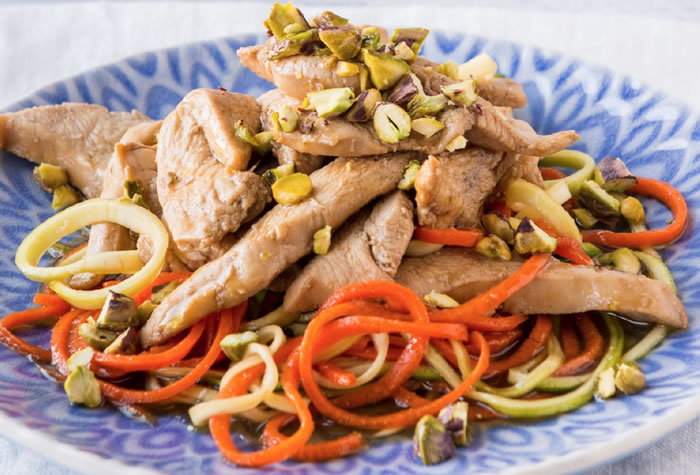 Try our delicious Green Tea Teriyaki Chicken recipe, click here for more.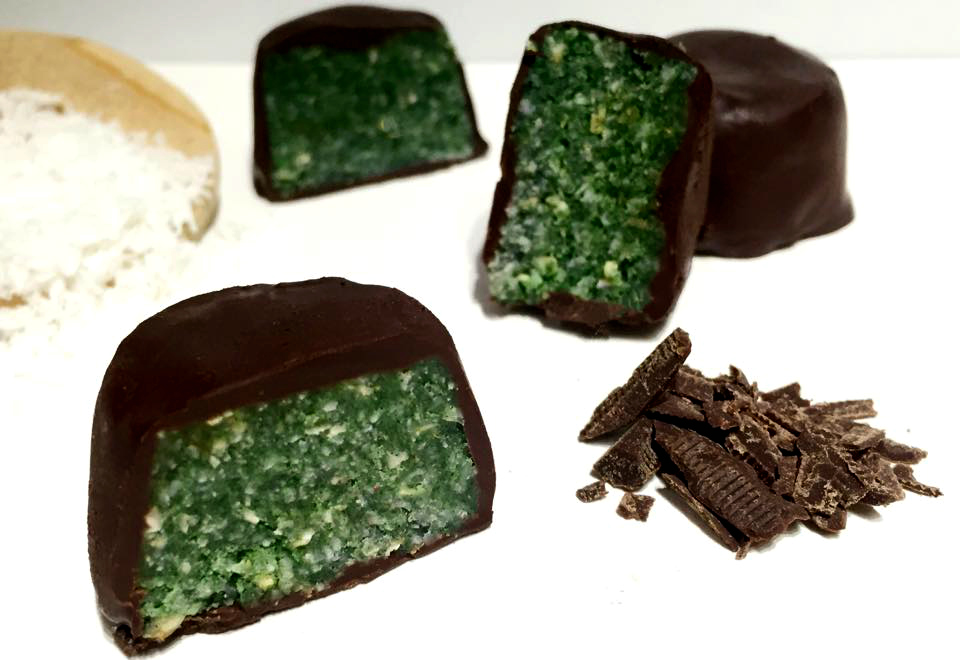 Our Healthy Green Mint Bites also include green tea, click here for the recipe.
It's a perfect thirst quencher
We suggest to use decaffeinated tea if you are breastfeeding (too much caffeine may make your baby restless and result in problems sleeping – for further information on breastfeeding and weight loss please view the breastfeeding information page).
And as a very high consumption of green tea has been thought to interfere with iron absorption we suggest limiting your intake to approximately 3 cups a day.
What is the 28 Day Weight Loss Challenge?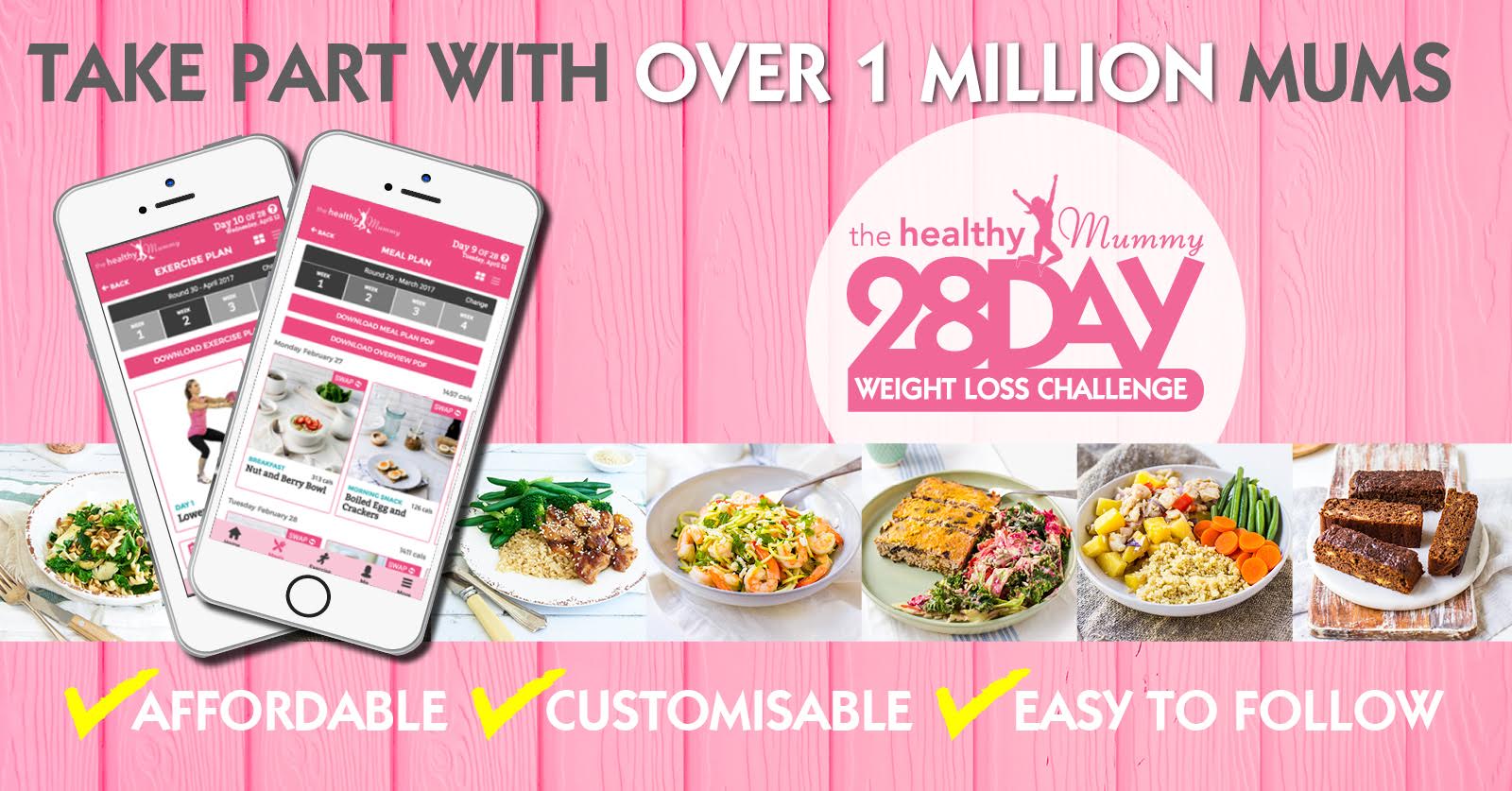 Our 28 Day Weight Loss Challenge in particular, is aimed at helping mums tackle their diet and fitness regime.
Our 28 Day Weight Loss Challenge is all about making, baking and creating delicious food that is GOOD for you (and can be enjoyed by the entire family).
Our Challenge is a program designed by mums for mums – helping them easily improve their health by providing nutritious and customisable meal plans and exercise work outs that can be done from home.
The Healthy Mummy has been able to help thousands and thousands of mum's shift the baby weight and blast away the belly fat.
Just check out some of the results below: