Healthy Mummy Jess whips up 193 lunch box snacks in just three hours saving over $50 a week!!
Healthy Mummy Jessica May Magill knows a thing or two about lunch box prep!  This busy mum of 5  has been part of the Healthy Mummy Community for years and has not only lost 20 kilos with the 28 Weight Loss Challenge but has also enjoyed  3 healthy pregnancies as a Healthy Mummy and has loved the journey.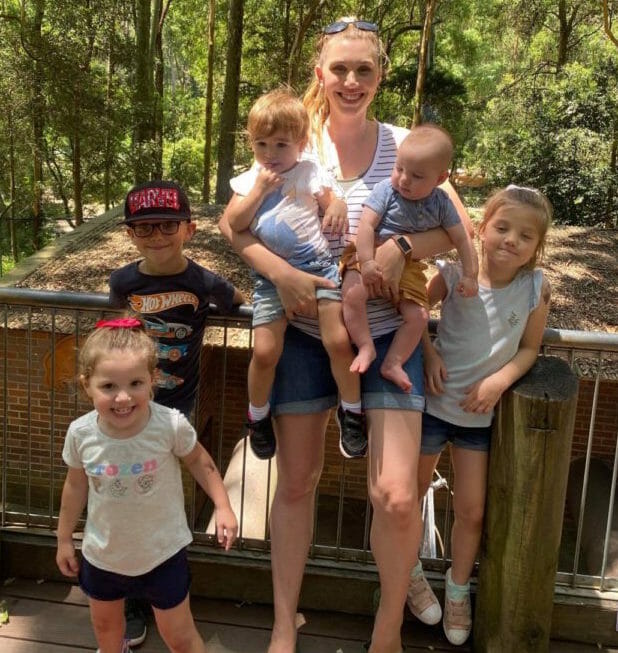 Now with three of her children needing healthy lunch box options, Jess proves how to save time and money by making 193 snacks and lunch items for her school bounds kids! Not only did this prep cost her nothing, it only took her 3 hours!
Jess says "This all worked out to cost approximately $46, however, I had all these ingredients in the cupboard and fridge already leftover from my weekly groceries so it cost me $0!'
Jess worked out that if she were to buy mini pizzas or Mac and Cheese, with a scroll and muffin at the school canteen it would cost at least $5 per child, totaling $50 for the week for her two school-age kids.
"By spending a few hours at home using ingredients I already had, I've made weeks and weeks worth of food for the price of one week's lunch orders! Plus I know this way it's all healthier with no nasties and added veggies."
Check out what she made below!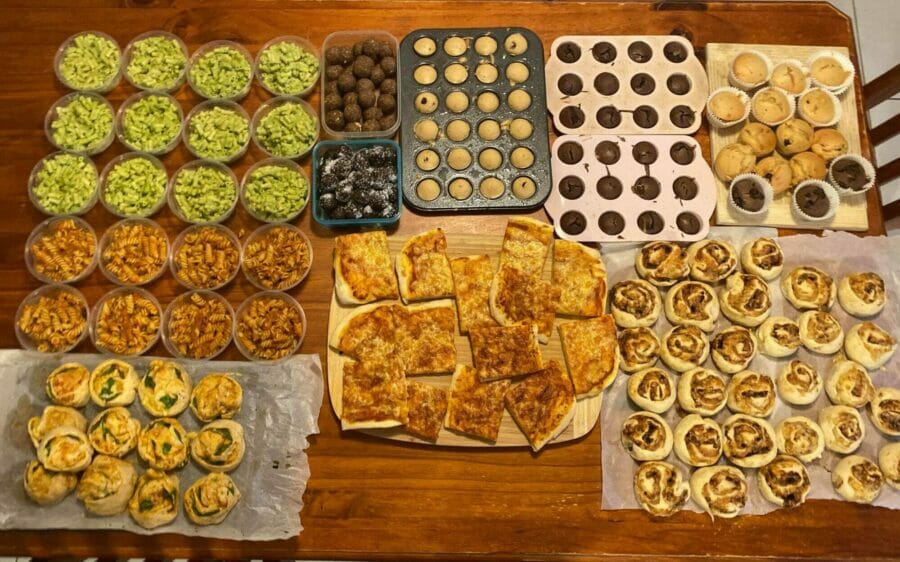 Jess's Lunch Box Prep
"I have 2 kids in primary school and 1 in preschool twice a week, so have to make multiple lunches each day and need healthy options to throw in their lunchboxes"
"I decided to spend 3 hours in the kitchen today and make my life easier for the next few weeks! All up I made 193 snacks and lunch items! The macaroni and veggie pasta can be defrosted overnight in the fridge and then heated and transferred to a thermos. The kids love having a warm lunch on cold rainy days, and it's a great way to get extra veggies in!"
"We needed nut free, egg free and vegetarian options that fit our tight budget, and this is what I made:"
28 x Choc Mint Balls (swapping almond meal for pepitas to keep this nut free)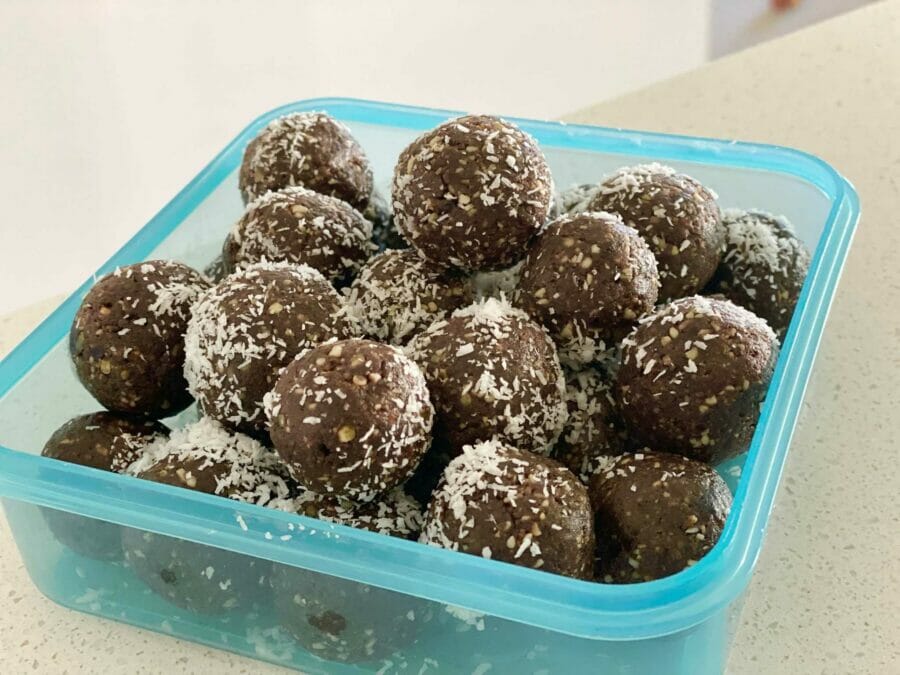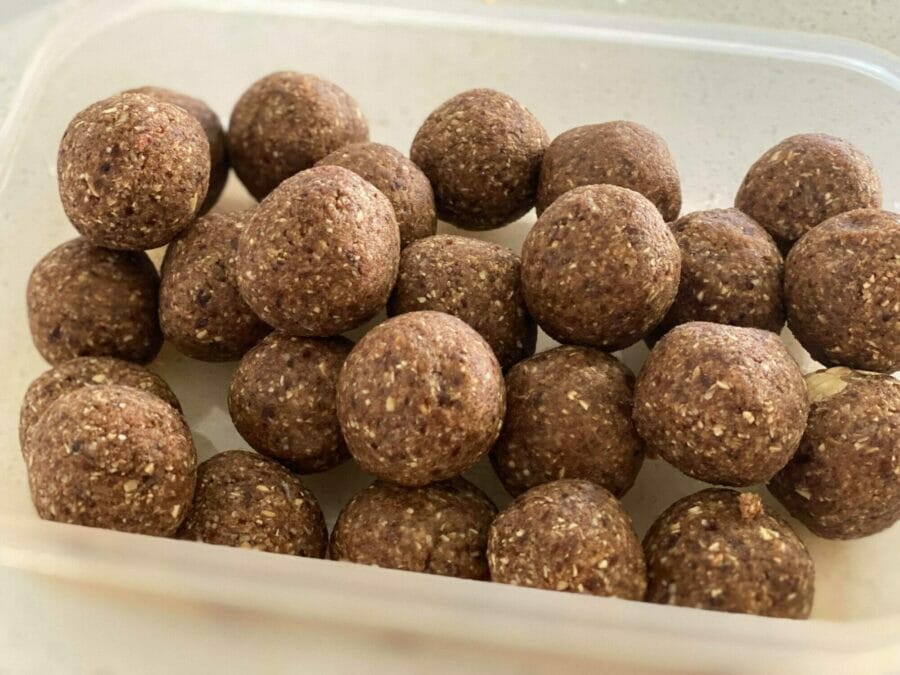 12 x regular sized and 24 x mini sized whole meal Choc Chip Muffins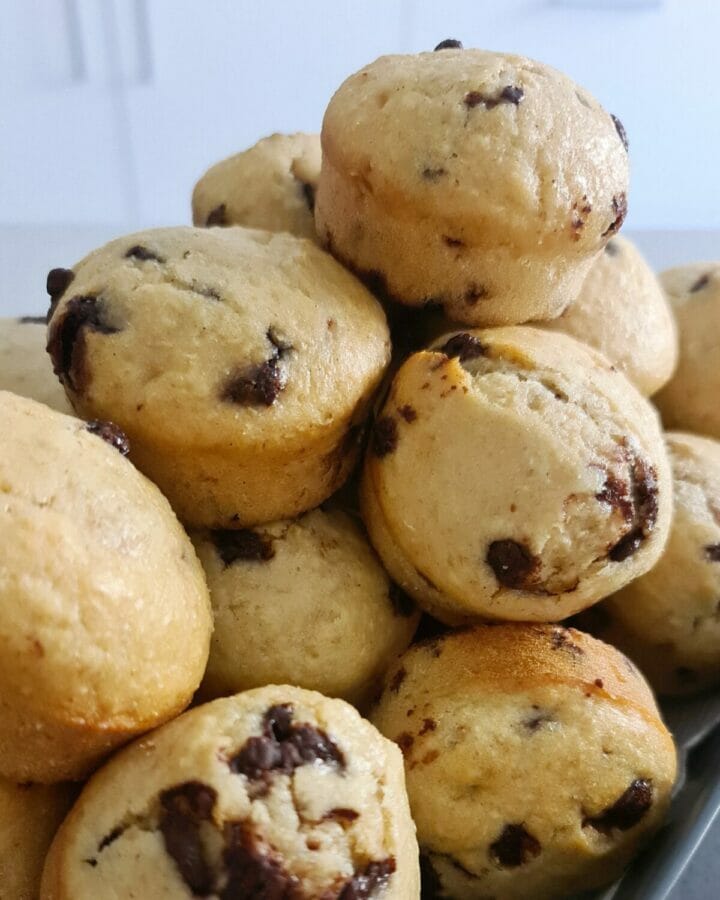 24 x Double Choc Mini Muffins (and 3 large ones with leftover batter)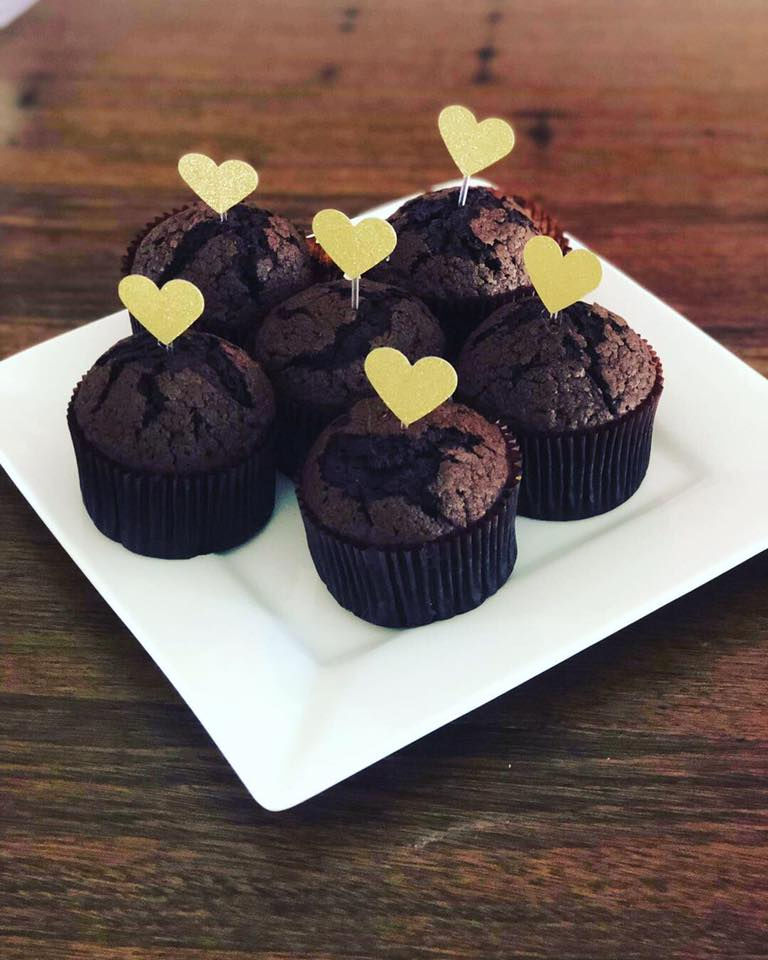 Get the recipe on the 28 Day Weight Loss Challenge
14 x Pizza Slices  (using hidden veggie pasta sauce)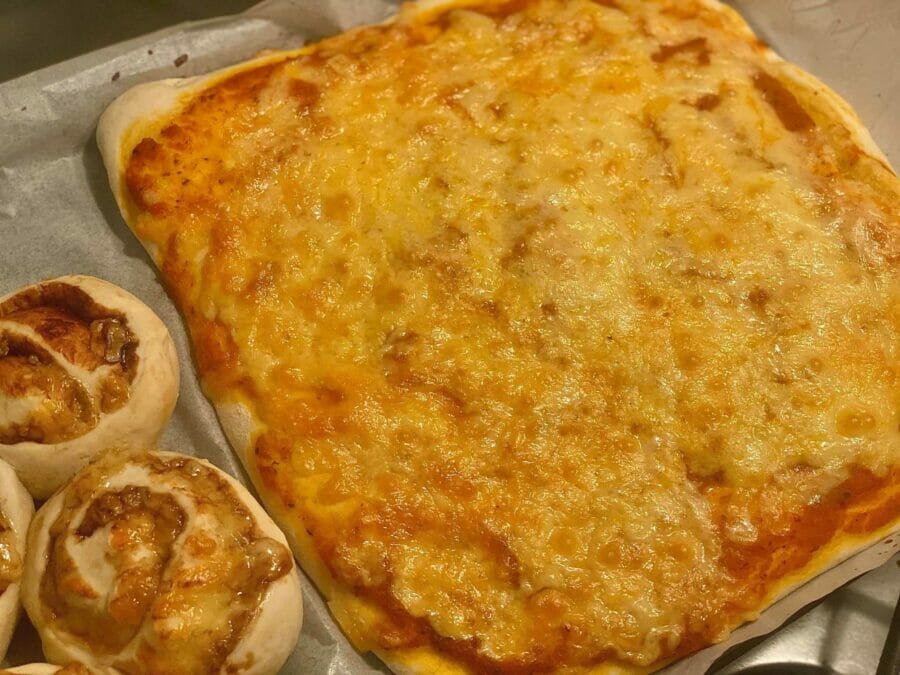 8 x Thermo Hidden Veggie Bolognese Sauce + Pasta (minus the mince). 
Get this recipe on the 28 Day Weight Loss Challenge
12 x Green Mac and Cheese (I blitz the sauce after adding spinach to make "hulk pasta")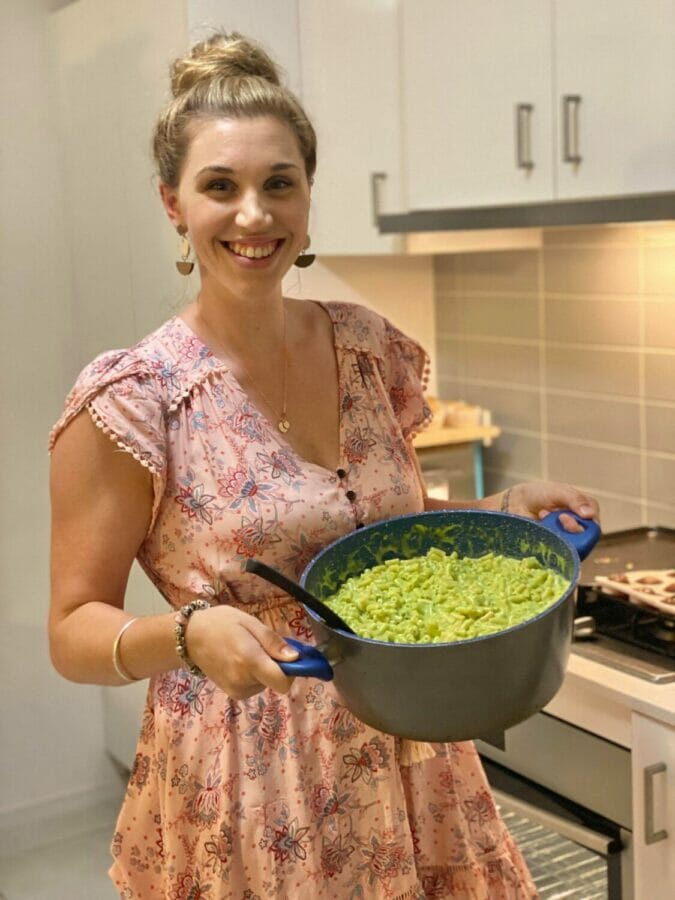 13 x Pizza Scrolls (using hidden veggie pasta sauce)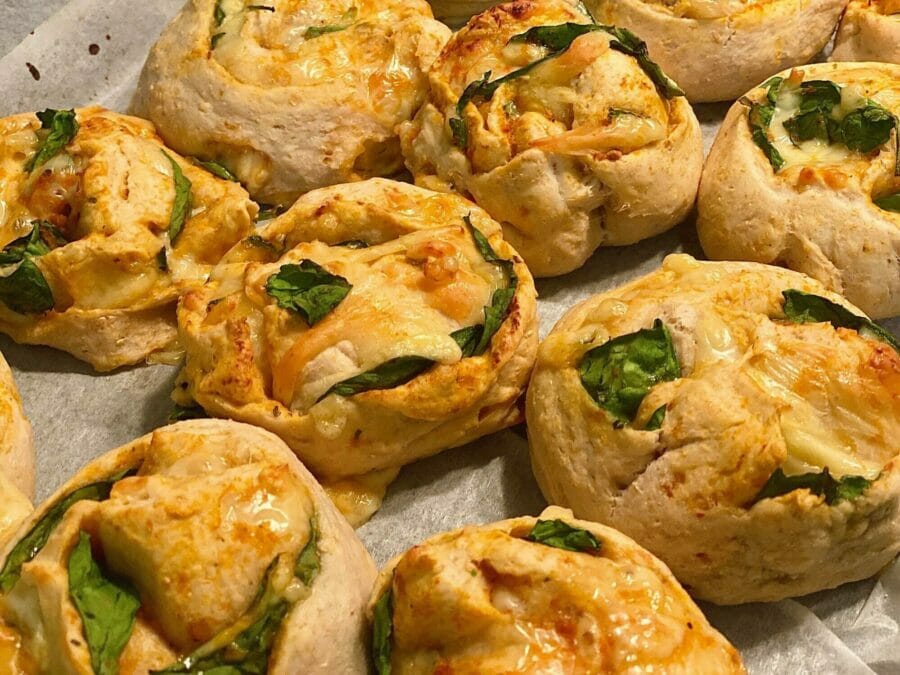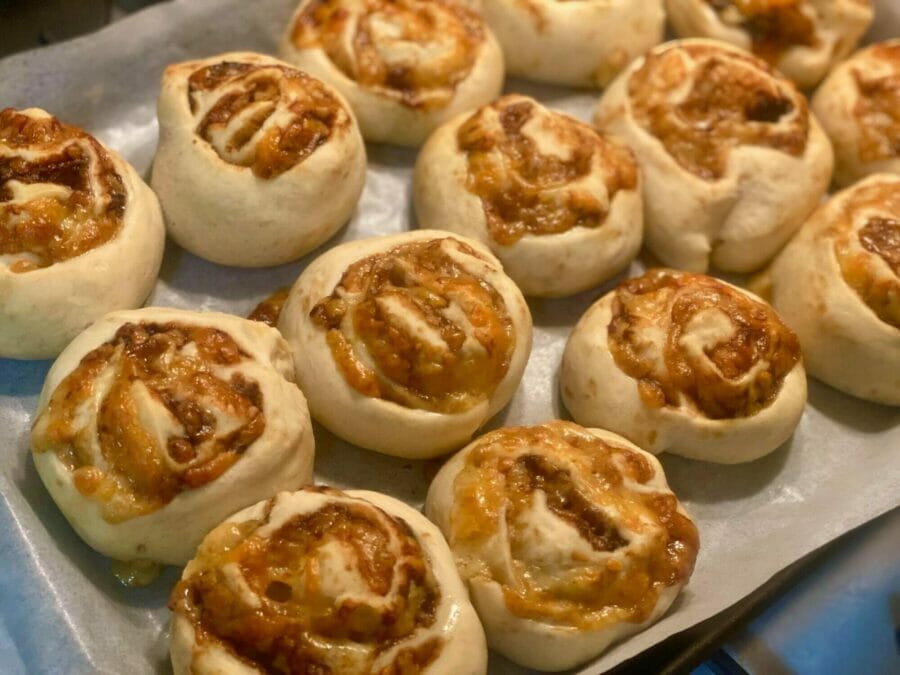 Amazing prep Jess!! Thanks for sharing with us!
For Access to more amazing healthy recipes, join the 28 Day Weight Loss Challenge TODAY!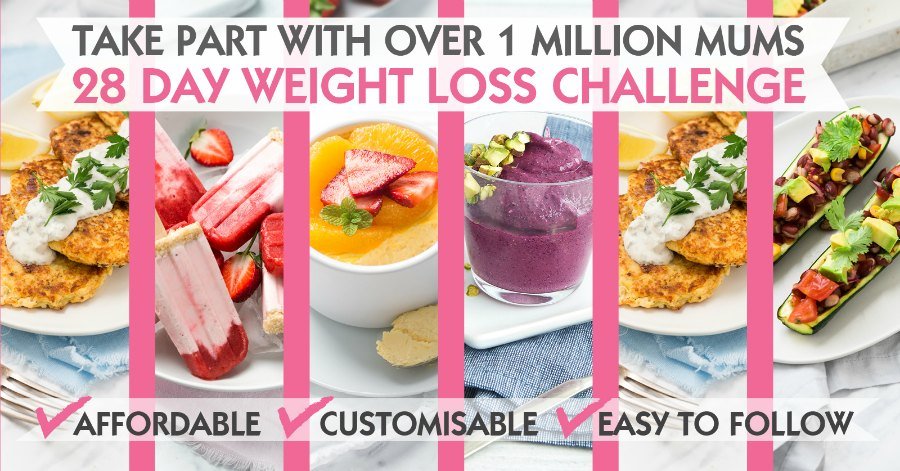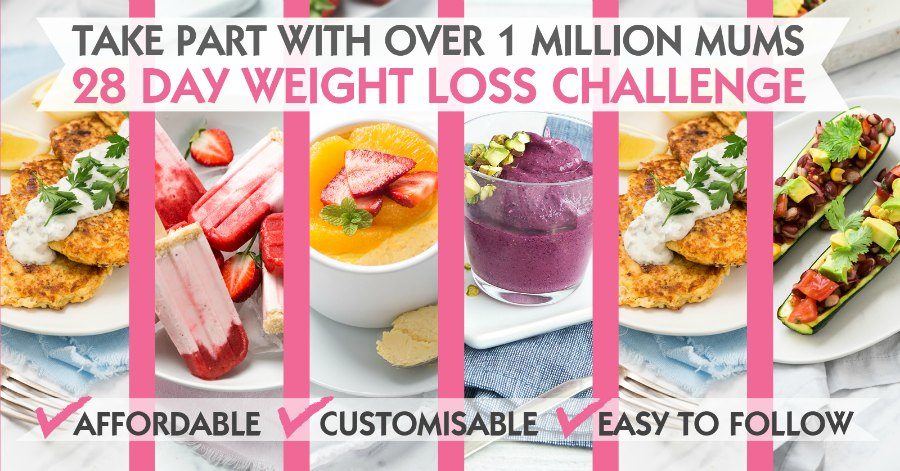 Think of the 28 Day Weight Loss Challenge as the best value personal trainer, dietitian, meal planner, chef and motivational coach with DAILY support – that you have access to every day – without the high cost and all created JUST FOR MUMS.
Each month is DIFFERENT on the 28 Day Weight Loss Challenge. EVERY MONTH you receive NEW 28 Days of FAMILY FRIENDLY customisable meal plans, daily exercise plans with videos and daily support. It's also breastfeeding friendly.
Join the 28 Day Weight Loss Challenge today!