Okay. So you are ready to lose weight. You are motivated to get moving. You have read up on everything you need to know about meal prep. There's just one thing left on your mind. BUDGET. More specifically, how much will it REALLY cost to eat healthily, see awesome weight loss results and grocery shop.
The good news is – with help from The Healthy Mummy – you can lose weight, tone up, grocery shop for the entire family and actually SAVE DOLLARS (Need proof? Read up on how this mum lost 30kg and saved $100 a week on groceries).
To get you started, here are  TEN easy tips to follow to ensure you can enjoy budget-friendly, healthy meals. 

10 tips to help you lose weight on a tight budget
1. Limit your options
Just because your meal plan offers different meals and a variety of snacks each and every day, that doesn't mean that you have to cook them ALL!
For instance, on the 28 Day Weight Loss Challenge we provide our mums with a new meal plan each week loaded with different snack ideas and main meals for every day of the week. This is because we want to give our mums a variety of options to suit tastes, seasons and budgets (while seeing awesome weight loss results). But if you want to cook something for dinner and then have it the next day for lunch, that will save you time and money.
2. Cook in bulk
If you know you're going to cook up something like Bolognese or Chilli con Carne, plan ahead to make a big batch and reuse it. For instance you could make it into nachos, a pie or a wrap for the next night's meal. Same goes with sides like quinoa – serve it with your dinner and then use leftovers to make porridge in the morning.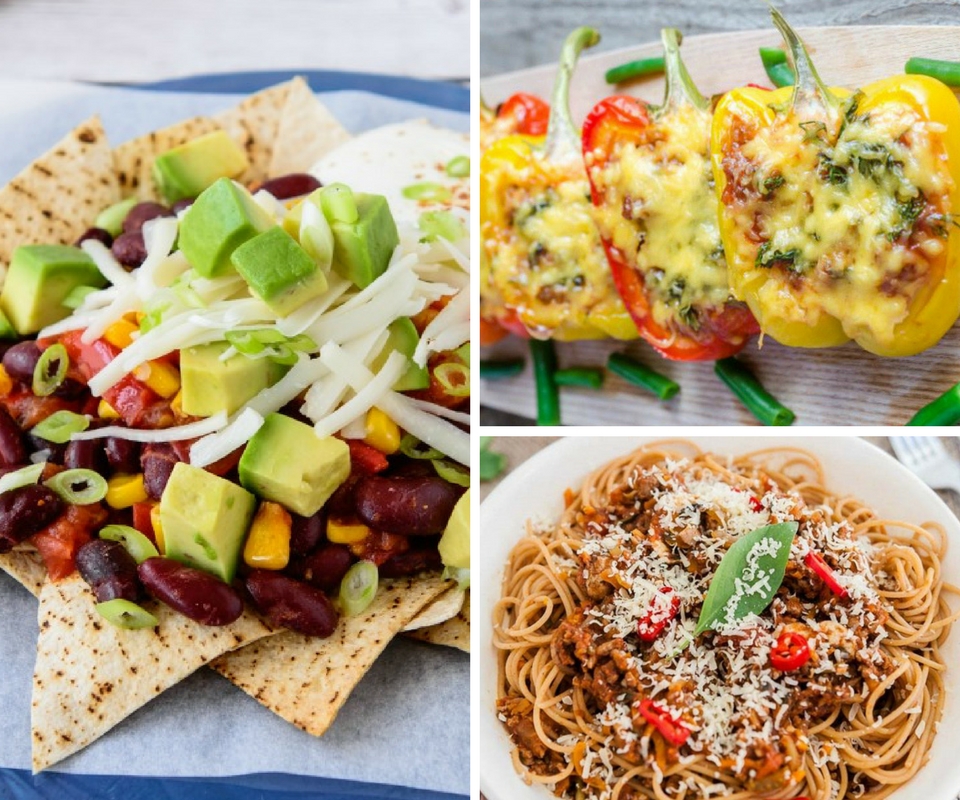 3. Plan your snacks
Don't go making a new morning and afternoon tea each day. Choose a couple of options to make on Sunday to enjoy for the rest of the week. For instance you might make some bliss balls, some dip to enjoy with chopped carrots, and some healthy slice.
Here are 4 delicious bliss ball recipes you should totally check out.
4. Check the calendar
It's important not to overextend yourself on days or weeks that you know you'll be busy. So if you have to work late or the kids have activities on a Tuesday afternoon, factor that in so that you have a pre-prepped meal or something easy for dinner that night.
5. Avoid buying snacks out and about
A café style muffin or bliss ball seems like a quick option when you're getting your caffeine fix, but crunch the numbers. It's probably around $3-4 for a muffin and maybe $3 for a bliss ball. Check out the 'cost per serve' information on all of our budget recipes and you'll soon see how much more you'll have in your wallet at the end of the month (plus being homemade means they're a LOT healthier).

6. Buy on sale and store
We all have items we buy all the time, so look out for special offers. For instance if your family love blueberries you can stock up when they're on offer and pop them in the freezer to use later (they thaw very quickly, or can be used frozen in a smoothie). If you have pantry space, stock up on things like tinned tomatoes or legumes when they're at a good price.
7. Switch it up
Just because your meal plan calls for fresh prawns, doesn't mean you can't use something else. Swap them for some chicken breast or thinly diced beef if you prefer (or if it's cheaper). Same goes for things like fruit or nuts, most of our recipes are very adaptable to suit most other options.
8. Use cheaper options
If you want to save your pennies you might want to avoid certain ingredients and use alternatives instead. For instance you might use dried basil instead of fresh in a marinade, or tinned tomatoes instead of fresh in a pasta sauce. Frozen fruit is often a lot cheaper than fresh too (think raspberries and mangoes especially).

9. Grow your own
If you have the space (even one pot!) try growing some fresh herbs and salad leaves at home. Parsley is really easy to grow, and when you buy a bunch at the supermarket you could be paying around $14 per kilo. You could also try growing cherry tomatoes, chives, rocket and chillis – these work even in small spaces.
10. Take a list (not your appetite)
As part of the 28 Day Weight Loss Challenge you'll be able to download your own customised shopping list to take to the supermarket with you. Take this along and remember the golden rule NEVER SHOP WHEN HUNGRY and you'll be well on your way to filling your trolley with healthy goodies to help you lose weight.
To help you SAVE MONEY – we've also pulled together EVERY single money saving tip we can get our hands on for saving, food shopping and lifestyle. Check it out here.
Be sure to also download our FREE Meal Prep Essentials Guide + Recipes.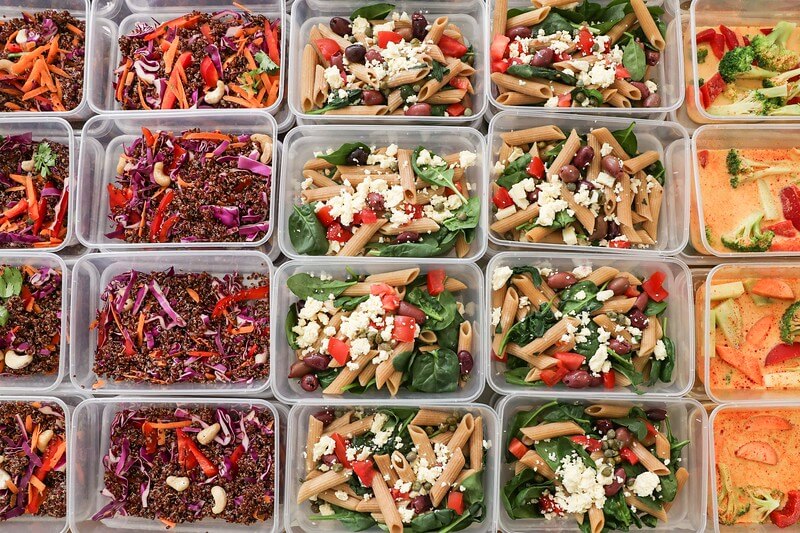 To learn more about The Healthy Mummy's 28 Day Weight Loss Challenge, weekly meal plans, recipes and exercises DESIGNED to help busy mums lose weight – click here.