15 weight loss smoothie recipes to combat sugar cravings
Smash your goals this summer with these delicious weight loss smoothie recipes. Feel amazing and get more nutrients and energy with easy recipes you can blend up in no time.
Shortbread, fruit mince pies, and gingerbread – oh my! How do you stay on track with your weight loss goals, with so much decadence baked into this season?
In this article, we'll round up 15 delicious weight loss smoothie recipes that will satisfy your sweet tooth while keeping you full. It's the perfect balance for when you want to indulge so you can still enjoy yourself and feel good these holidays.
But first, let's check the facts…
Jump ahead to read more: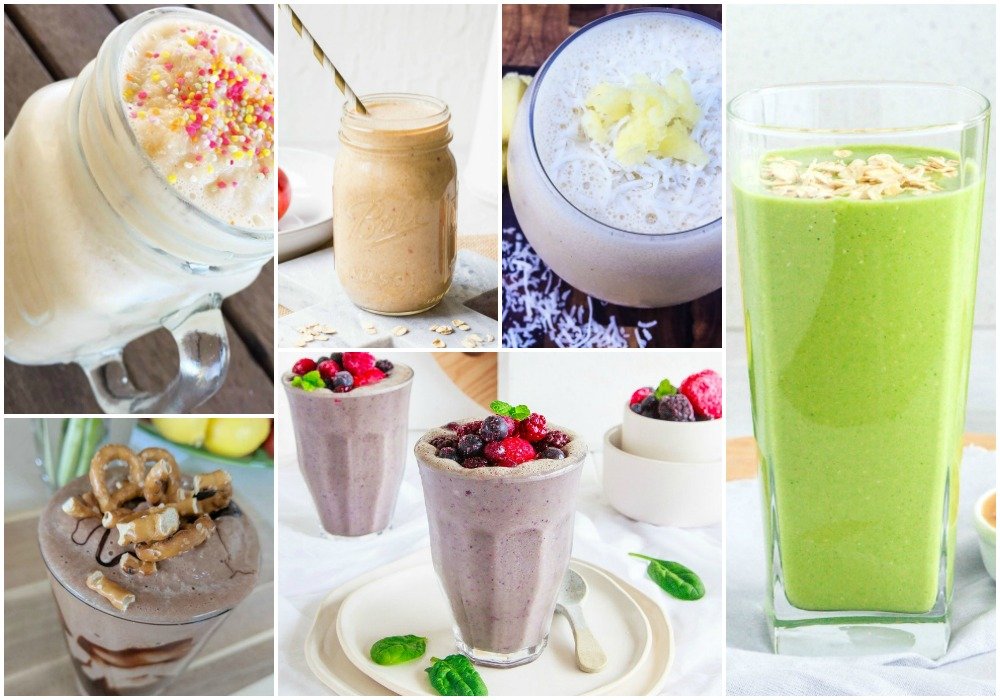 Why do we crave sugar?
Have you ever had this overwhelming urge to indulge in something sweet? You're not the only one! Sugar cravings happen for a range of different reasons, including:
Not enough sleep – If you're sleep deprived, you're a lot more likely to turn to sugar for extra energy to get through the day
Stress – High stress levels can cause you to reach for a quick mood boost (aka that lovely high you get after eating sugar)
Not enough food – If you've skipped a meal, your blood sugars can dip which makes you crave food of any kind, but especially food that gives you quick energy
Addiction – If you find yourself reaching for sugary treats when you're not even hungry or tired, it's possible that your body is in the habit of eating sugar and you might just be addicted
Tips to satisfy your sweet tooth without over-indulging
The solution to sugar cravings is simple, but not always easy (especially when you're a busy mum). Get more sleep, keep your stress levels under control, eat regular, healthy meals, and try to resist the craving for long enough to create better habits. But what about when you're short on time and sleep because #mumlife and #holidayhecticness?
Don't worry, you've got this, mumma! Here's what you can do to battle the sugar cravings…
Find other ways to feel good
If you find yourself reaching for sugar when you're stressed or bored, find a substitute. Go outside for a walk, watch a funny show on TV, call up your friend, or do something creative. It's healthier than popping sugar into your body and will make you feel better both instantly and long-term.
Banish unhealthy snacks
If your pantry has a shelf of processed foods or treats, you might want to do something about it. As long as they're in your house, you'll probably feel the temptation rise. So clean out your pantry and focus on replacing those foods with healthier alternatives, fresh fruits, nuts, seeds, wholegrain baking, and fruit-filled weight loss smoothies.
Eat healthier sweets
You can still eat sweet food when you crave sweets! Luckily, there are plenty of healthier alternatives that will make your body feel good – and they're fresher, cheaper, and more filling than processed sweets. Yep, we're talking about fruit. You should always have a selection of in-season fruit ready to eat or blend up in a weight loss smoothie, so you can enjoy delicious good-for-you sweets without the side effects.
Eat your meals on time
If you're hungry, why not eat a proper meal instead of reaching for a snack? You'll get a better range of nutrients and proteins and you'll feel full for longer. If you find yourself craving sugar at a certain time of day, maybe it's a sign you need to move your meal times around so you get a boost of energy from good food right when you need it. Experiment with your healthy meal plan to see what works for you and your body.
15 healthy weight loss smoothie recipes for summer and Christmas!
"Just hear those food processors spinnin', ring ting tinglin' to
Come on it's lovely weather for a smoothie together with you"
We might not have snow this time of year, but we can make the next best thing in our kitchens… smoothies! And they're the perfect way to fight the sugar cravings, give you that sweet flavour you're looking for, and stay on track with your weight loss meal plan.
So giddy-up let's go… and pick your favourite below!
1. Strawberry crush smoothie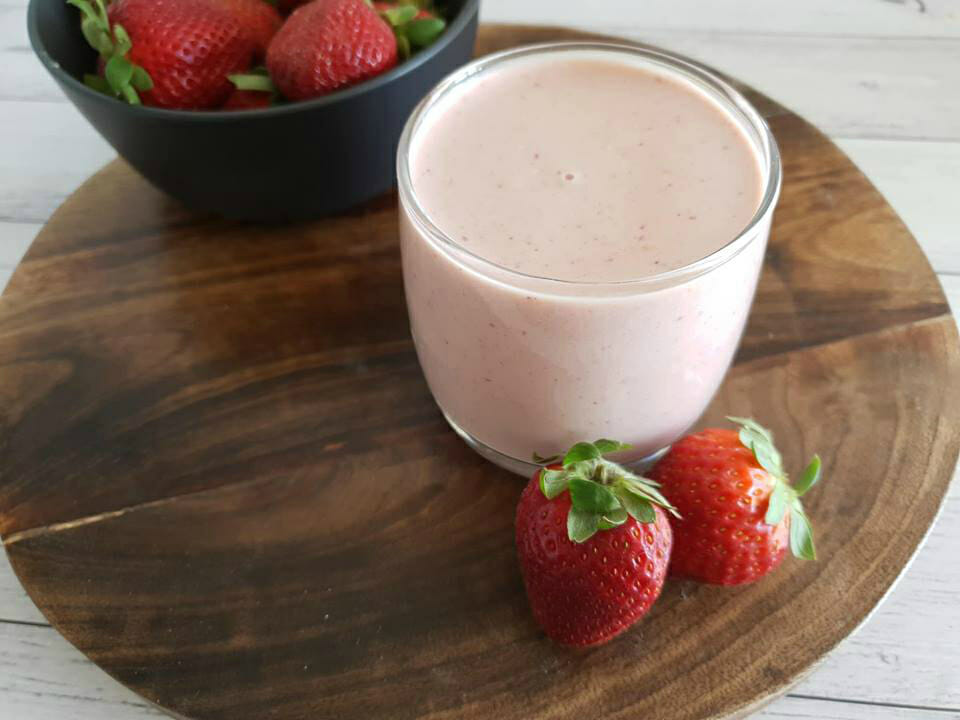 Enjoy this season's best with a delicious, sweet strawberry smoothie. With fresh fruits and nuts, it'll have you feeling cool, refreshed, and ready to tackle the day!
2. Rainbow paddle pop smoothie.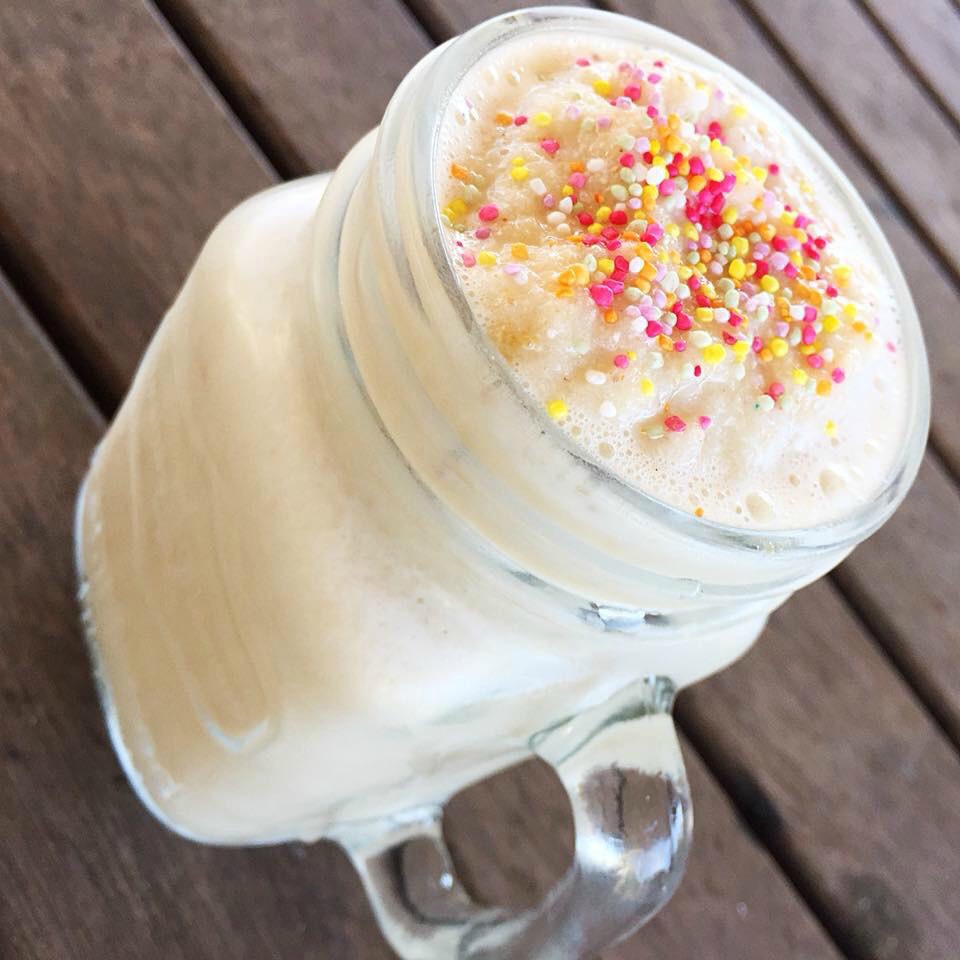 If you find yourself craving a Paddle Pop ice cream (just like when you were a kid), you don't have to go without. You'll love this healthier version that'll cool you down and fill you up. Serve with sprinkles on top… but only if you're willing to share with the kids.
3. Sweet and salty chocolate pretzel smoothie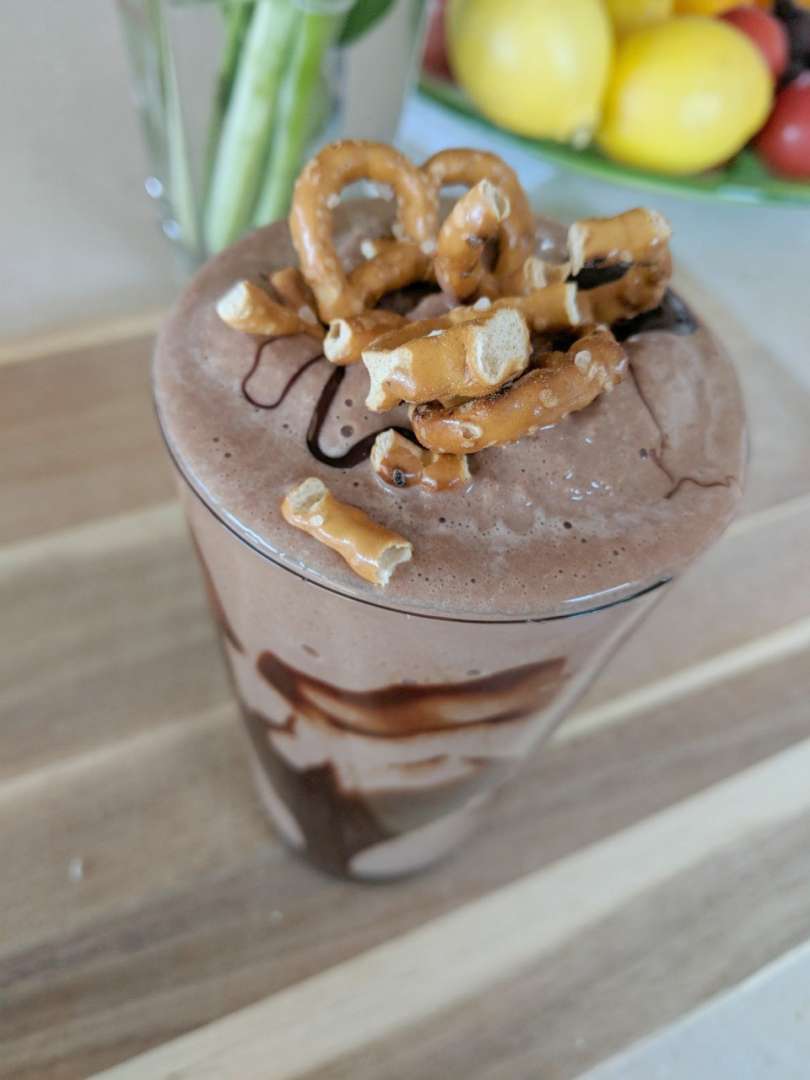 Whether you're craving salty or sweet, you can get them both in this delicious, healthy weight loss smoothie. Plus pretzels are basically a Christmas food, so it's very appropriate for the holidays.
4. Choc-Mint Cherry Smoothie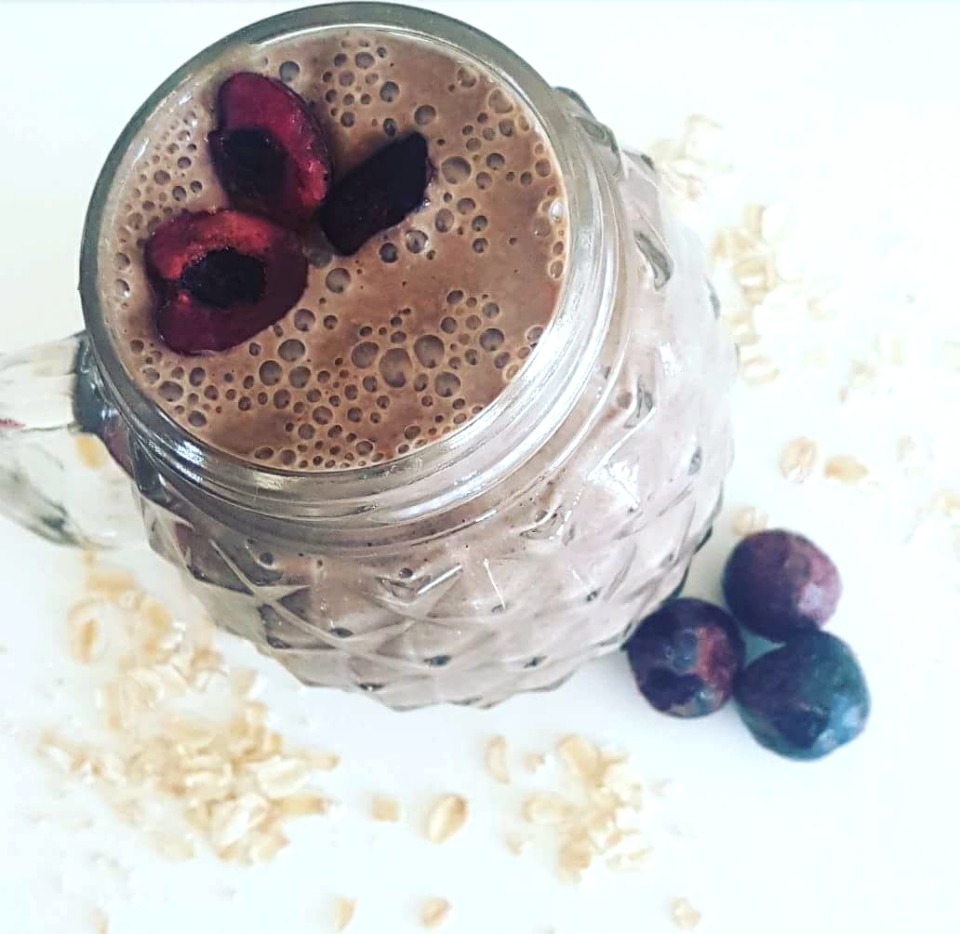 Cherries, chocolate, and mint? No, you're not in heaven. This Christmassy weight loss smoothie is for real!
5. Cellulite Busting Smoothie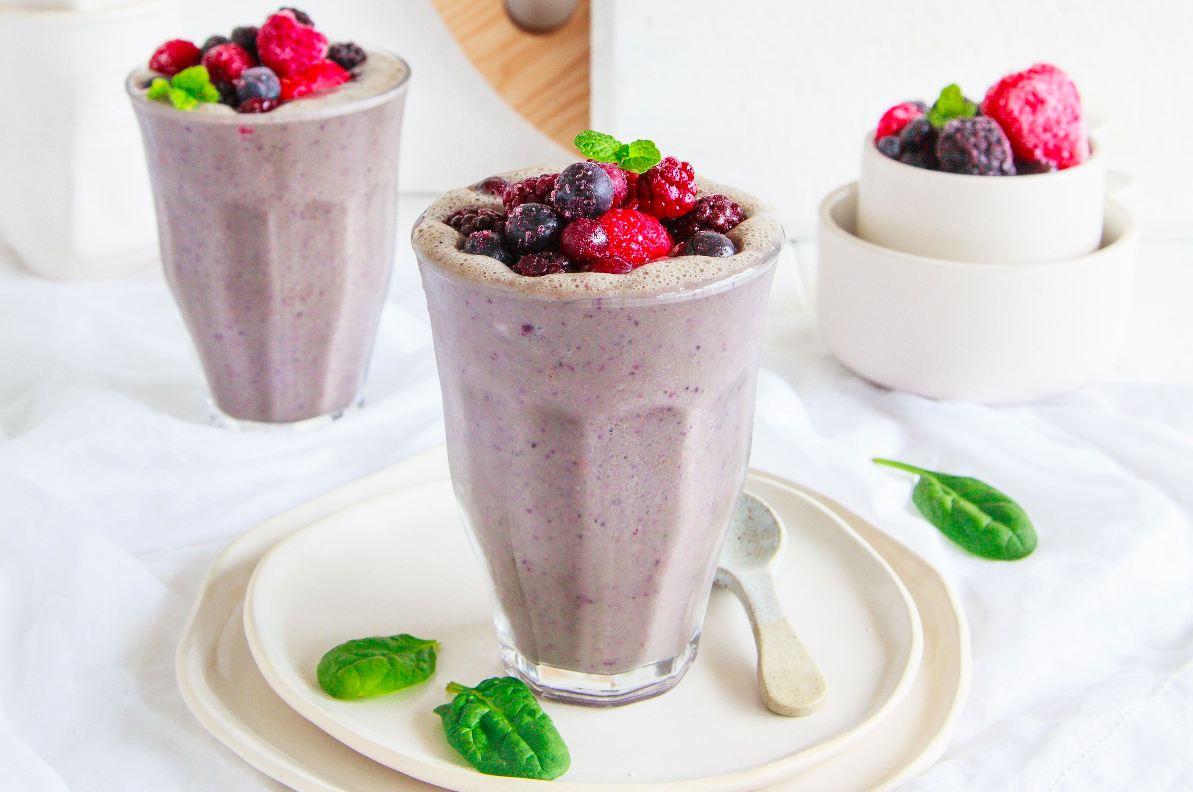 Everybody wants to look their best over summer and the holidays, and this smoothie has you covered!
6. Coffee Almond Flake Smoothie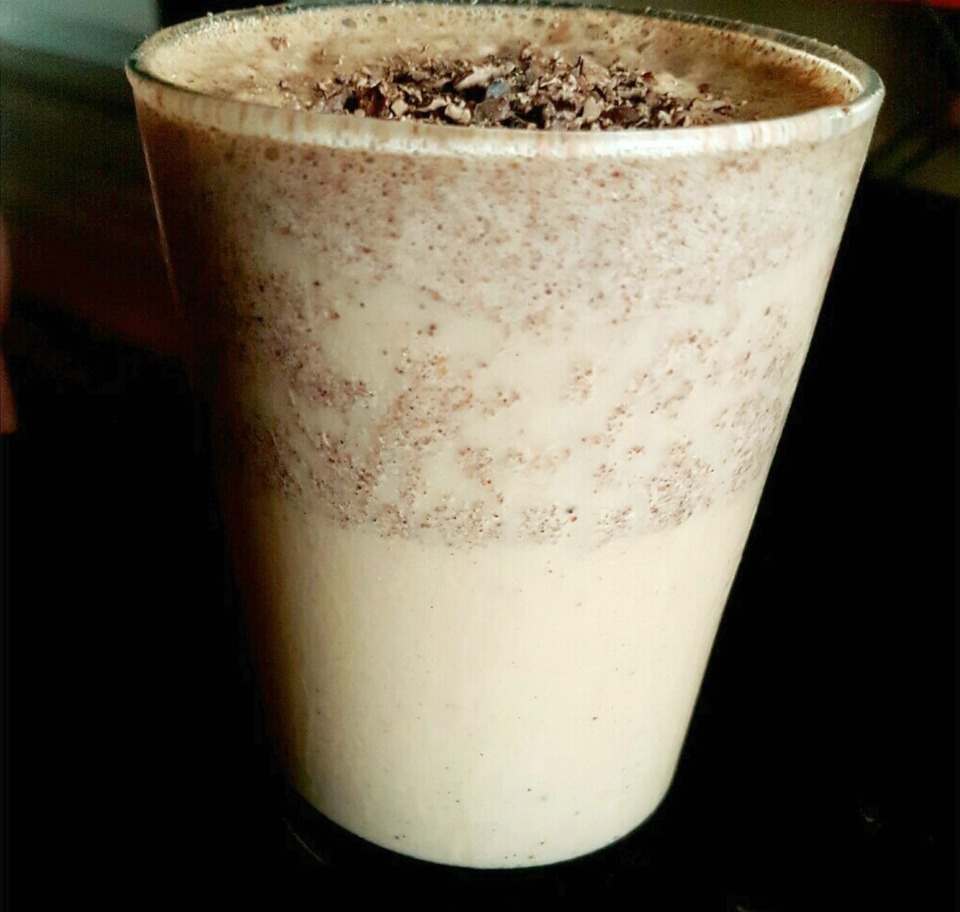 Why not swap your morning coffee for our coffee smoothie instead? It's coffee and breakfast in one, and let's be real: it's too hot for coffee right now, anyway!
7. Piña Colada Smoothie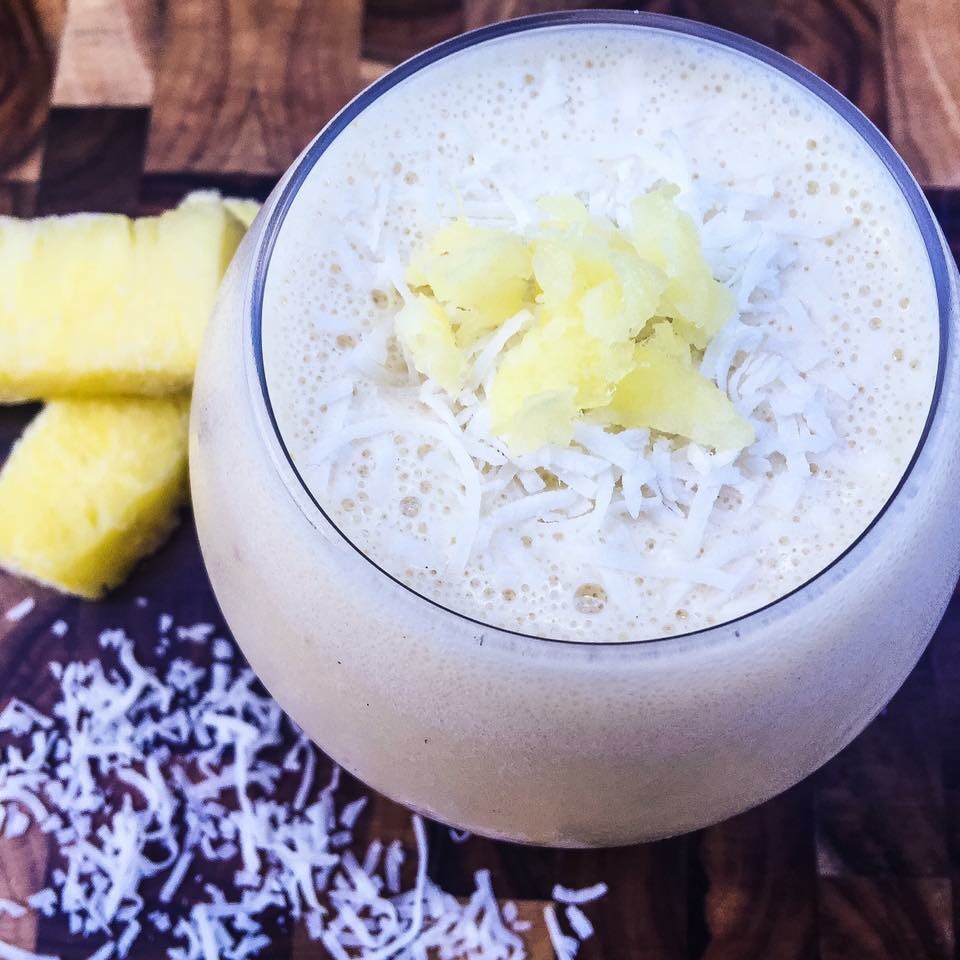 Picture this: the kids are playing happily, your partner's cooking up a storm, and you're sitting by the pool. Feet up, drink in hand, and the drink is this delicious weight loss smoothie. Do it!
9. Apple Cinnamon Cashew Smoothie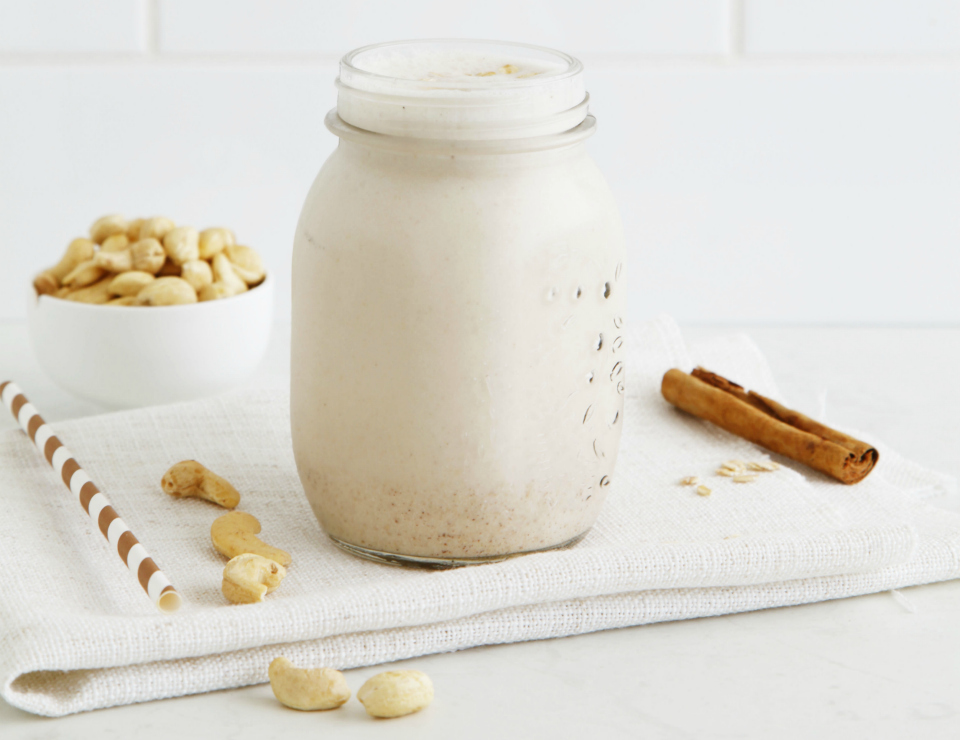 It's like a cold apple pie in a smoothie… and it tastes a whole lot more festive and delicious than it sounds.
10. Christmas Morning Gingerbread Smoothie
It's not Christmas without gingerbread. But why stop at gingerbread cookies when you can enjoy it as a smoothie, too? Drink this gingerbread smoothie on Christmas morning to help you get in the mood for the festivities (and give you energy for them!).
11. Healthy Peanut Brittle Smoothie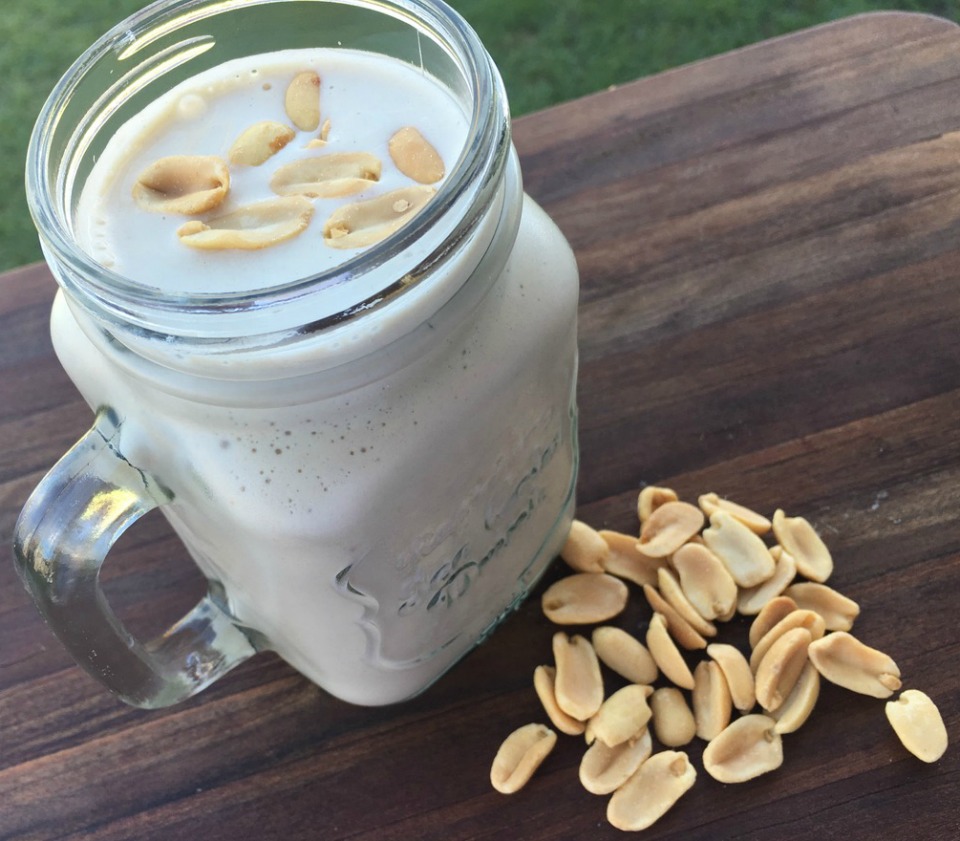 Sugary peanut brittle is never healthy (and it's also really bad for your teeth) unless you drink it in the form of this weight loss smoothie. So good. We'll be drinking this one on Christmas Eve.
12. Chocolate, Macadamia And Caramel Smoothie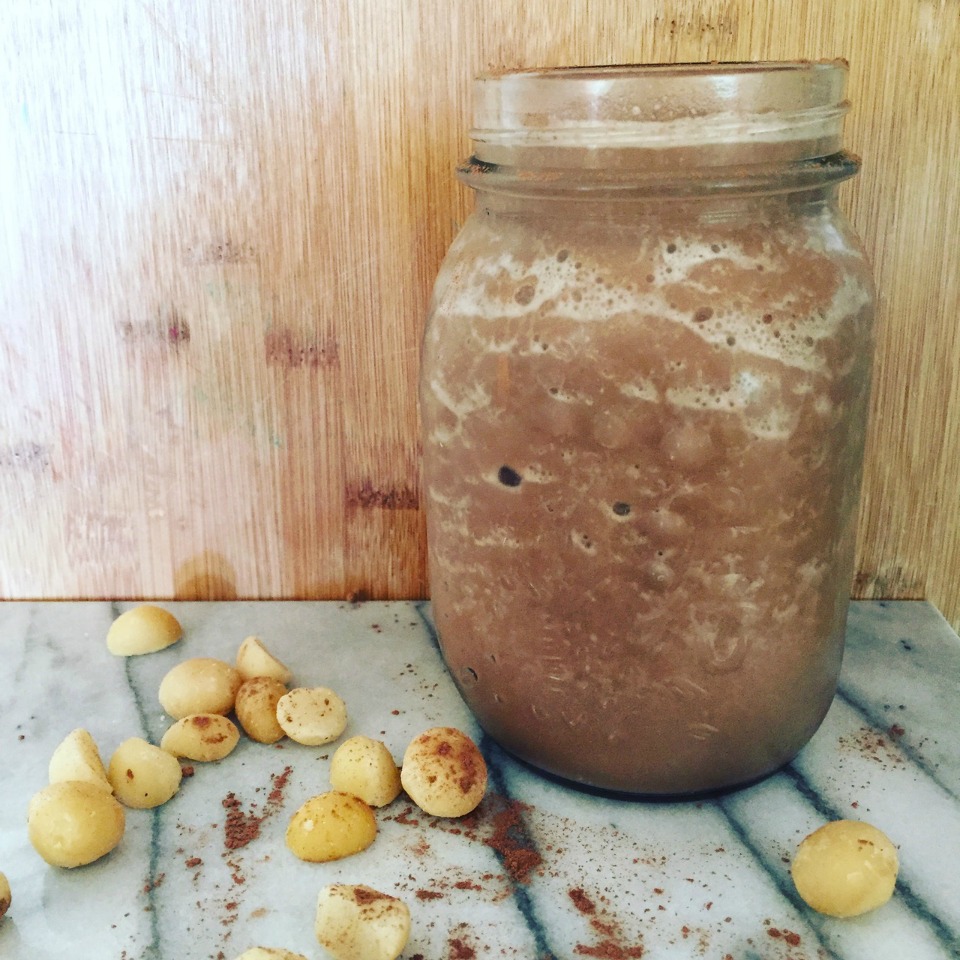 Instead of reaching for a choc-caramel slice, satisfy your sweet tooth with this amazing choc caramel smoothie!
13. Christmas Chocolate Candy Cane Smoothie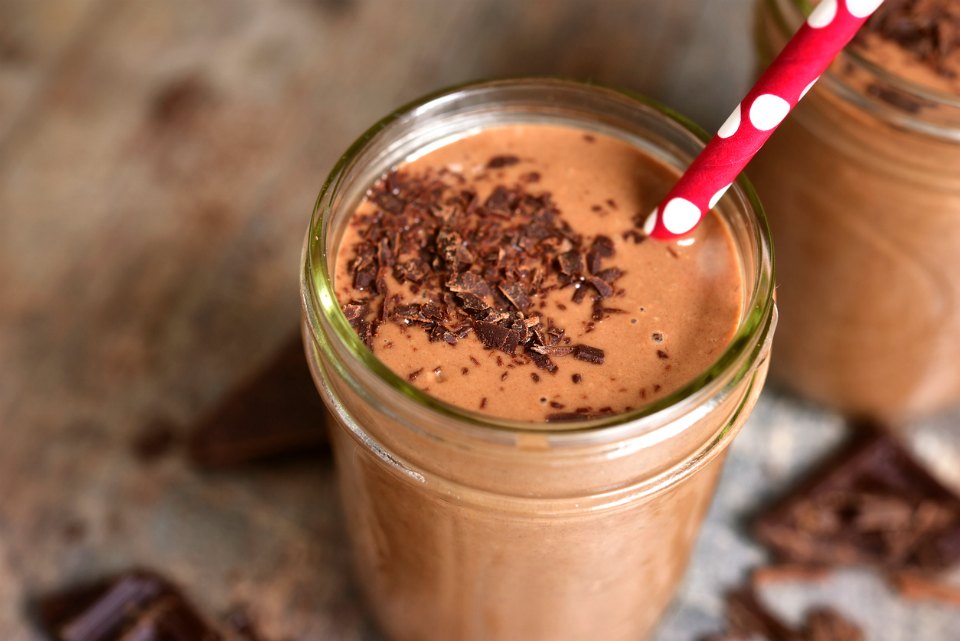 You don't have to miss out on candy canes just because you're on a healthy meal plan! This amazing smoothie tastes pretty close to the real deal, with dates, yoghurt, honey, cocoa, dark chocolate, and peppermint essence.
14. Christmas Breakfast Smoothie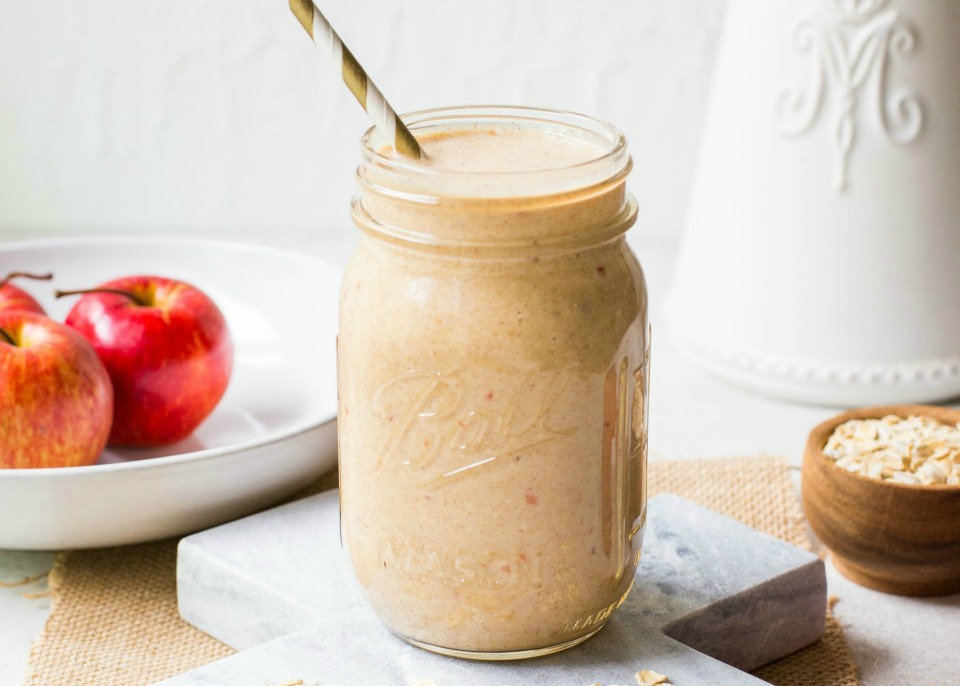 With apple, cinnamon, and nutmeg, this weight loss smoothie contains all those lovely Christmassy spices with none of the extra calories. And at just 296 calories, you'll have room for Christmas lunch in a few hours…
15. Healthy Choc Nut Pudding Smoothie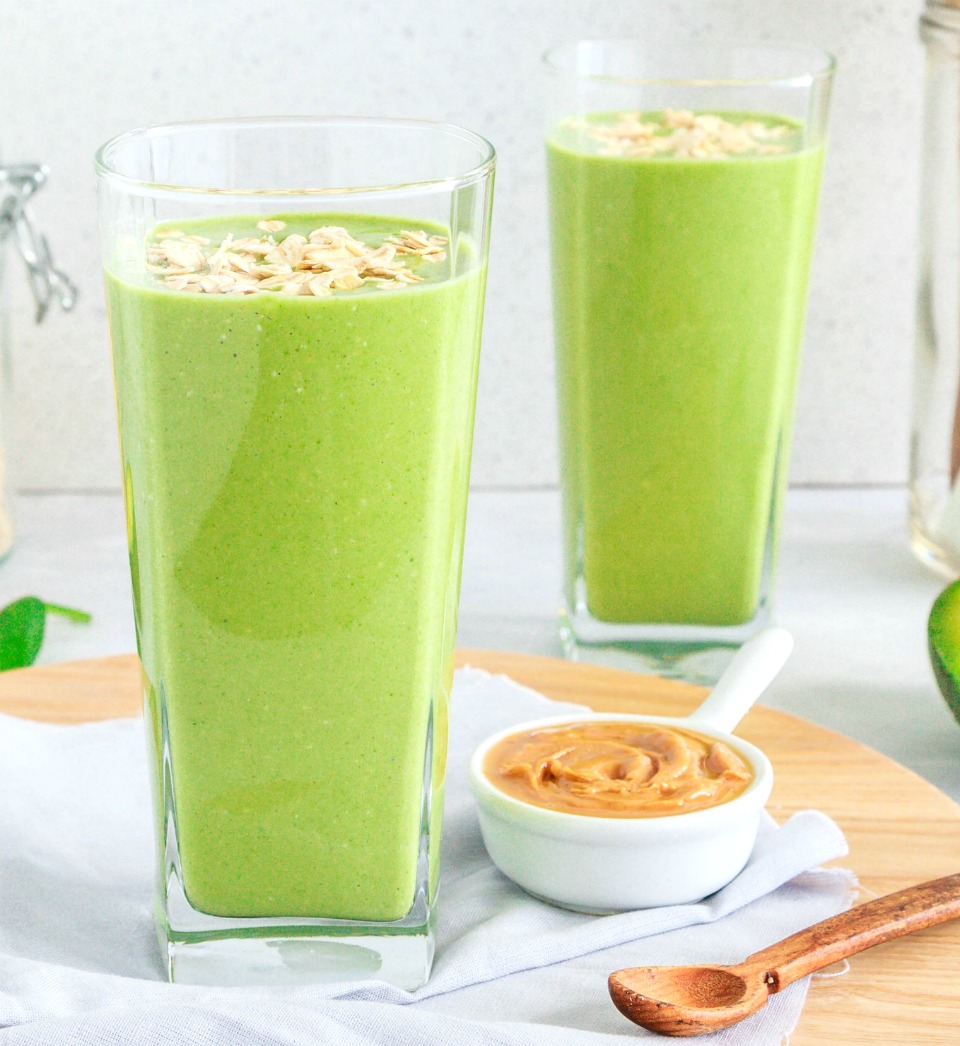 This delightfully Grinch coloured green smoothie might be super good for you, but it also tastes amazing, with choc flavoured smoothie mix, peanut butter, spinach, and avocado. You'll be drinking this all summer long!
Psst! Get your Healthy Mummy Smoothie mix to enjoy these amazing weight loss smoothies!