Food is not only fuel to keep us going but it owes and nourishes our bodies, which is why it's SO important to make sure our growing children are getting the best source of nutrition in their lunch boxes.
But as much as we'd like our little ones to eat the healthy case food we eat, that's not always the case if you are fussy eaters! BUT there ARE ways to find healthy, yummy kids meals that your child will ACTUALLY eat!
Nikola Green, who is a member of our Healthy Mummy community, says her kids eat a variety of meals that she makes from the 28 Day Weight Loss Challenge and the Healthy Kids Lunch Boxes ebook.
In fact, recently Nikola made 376 healthy kids lunch box meals for $228 – that's just over 60 CENTS PER SERVE!

Mum makes 376 healthy lunch box recipes for $228
"I'm a 34-year-old single mum to five-year-old twin boys and I'd say I'm a meal prep pro! This week my boys are starting primary school so school lunch boxes will now be something I'll have to do everyday," she says.
"I want the boys to eat healthy and a variety of foods so what better way to ensure that than a big lunchbox cook up. Bulk cooking will save me time in the mornings as lunches and snacks are already done I'll just have to grab out the freezer either the night before or in the morning (it will be defrosted by the time they eat).
"I needed to make a variety of snack treats and savoury lunches. Thanks to the amazing Kids Lunchbox cookbook I was able to cook a huge variety of both!"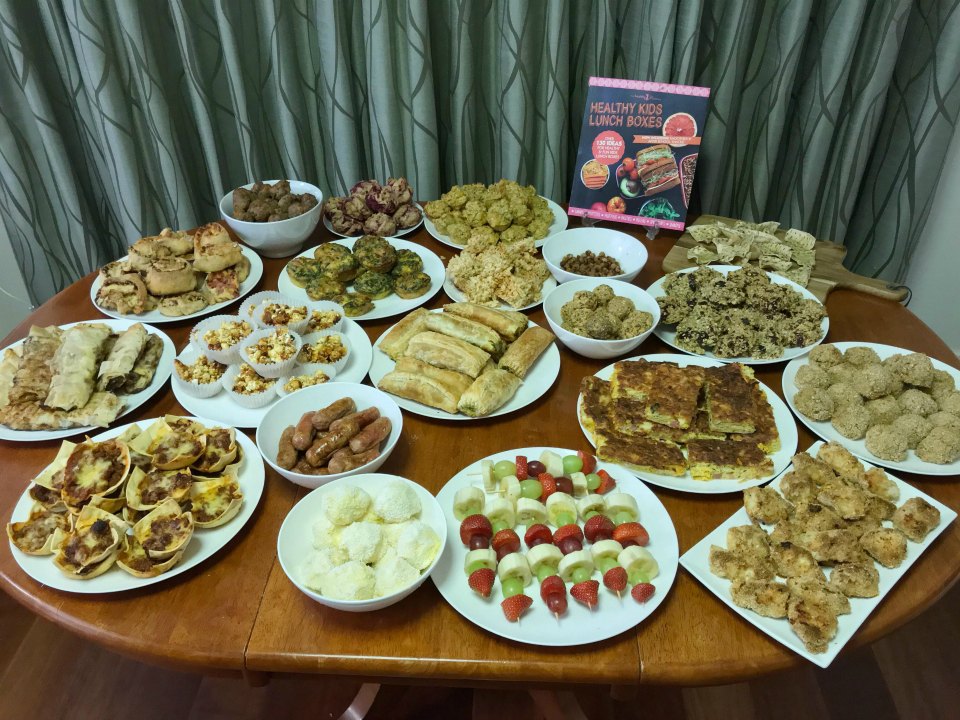 What Nikola made:
Baked Risotto Balls x 20
This is the perfect way to get your children eating rice from when they are young and find it difficult to use a soon. The flavour possibilities are endless too.
This recipe is from the Healthy Kids Lunch Boxes book.
Spinach and Pesto Rolls x 12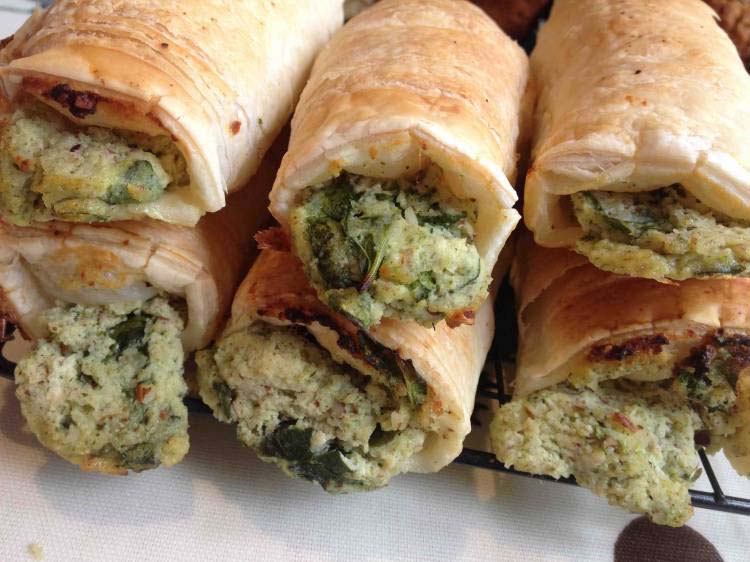 Here at The Healthy Mummy we absolutely love recipes with just a handful of ingredients, and this one is a goodie!
Hidden Veggie Sausage Rolls x 8
These healthy alternatives to sausage rolls are a hit with both kids and adults and can be enjoyed all year round.
Chicken Nuggets x 40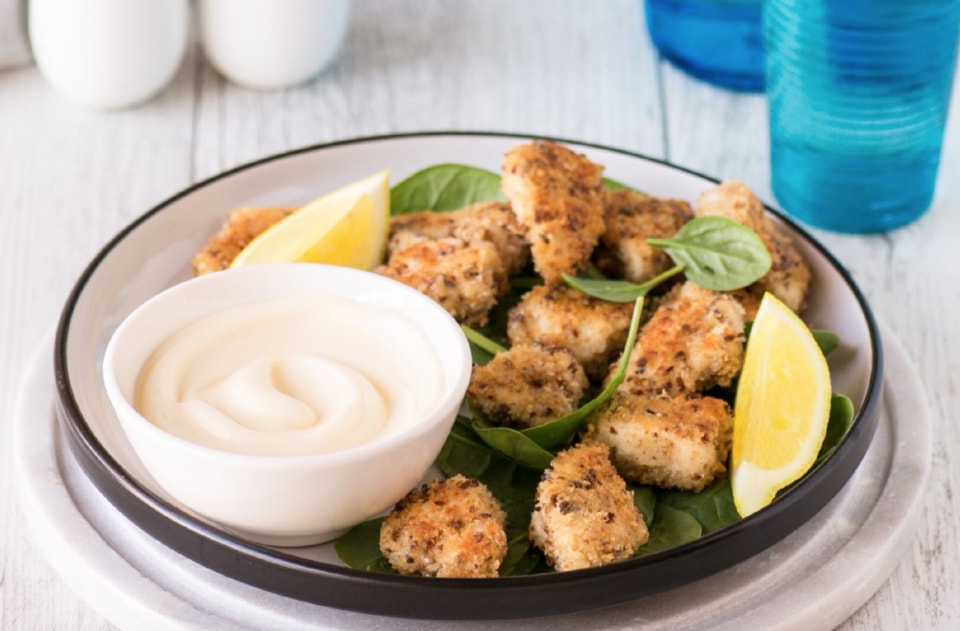 Make your own healthy, delicious alternative to fast food chicken nuggets with this quick and easy recipe from the 28 Day Weight Loss Challenge!
Zucchini and Bacon Slices x 10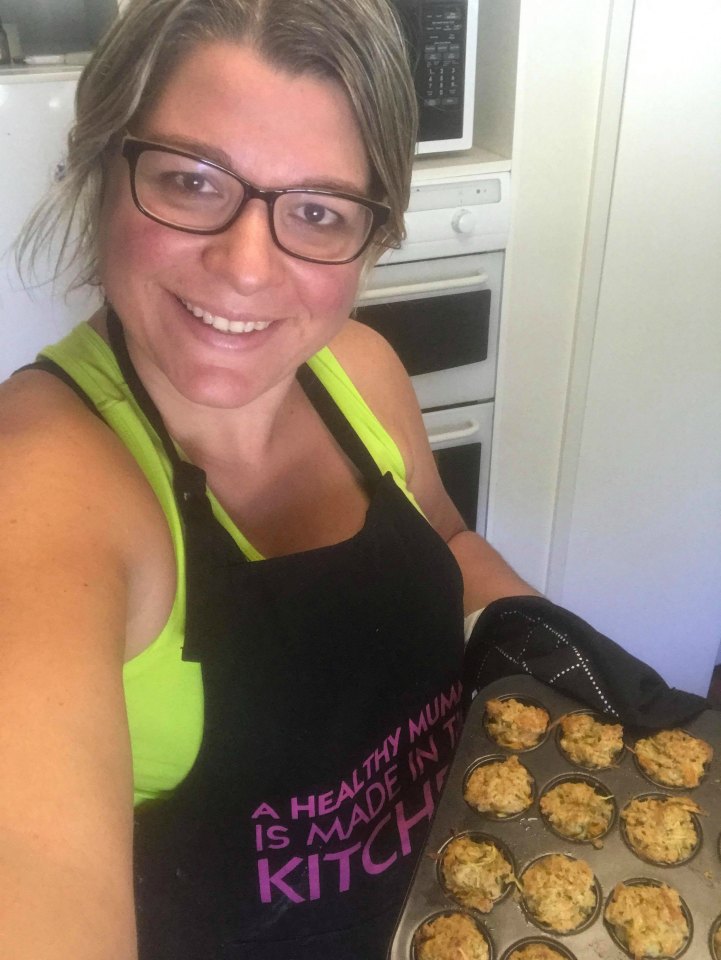 Get the family involved with meal prep to get them interested in the food they are eating and learn more about it with you. This recipe requires lots of grating – something older children may be able to help you with.
This slice can be found on the 28 Day Weight Loss Challenge. 
Sun Dried Tomato and Pesto Frittatas x 12
Frittatas are a quick and easy lunch, and super versatile to boot. The following recipes feature some yummy combinations to get you started, but can easily be adjusted to suit your child's tastes.
This recipe is from the Healthy Kids Lunch Boxes book.
Cheese and Vegemite Scrolls x 6
Using the two ingredient pizza dough, you can make scrolls. The recipe takes 30 minutes to prep and cook. And the best thing is you can use whatever you have on hand to make a variety of different scrolls.
Sweet Chilli Cheese and Bacon Scrolls x 6
Same as above for these delicious scrolls. For more ingredient ideas, check out these 11 delicious scroll recipes that are also kid friendly too.
Zucchini Super Green Pesto Mini Muffins x 24
These savoury muffins are full of flavour and are packed with veggies, which is great for reluctant veg eaters.
This recipe is from the Healthy Kids Lunch Boxes book.
Pita Chips
These pita chips are a fun and healthy way to enjoy a crunch snack. You can whip them u in a flash and serve on their own or with a veggie dip.
This recipe is from the Healthy Kids Lunch Boxes book.
Sausages x 12
Lasagne Bites x 24
You can't go wrong with these cute little lasagne bites, which can be eaten hot or cold.
This recipe can be found in the Healthy Kids Lunch Boxes book.
Baked Meatballs x 30
Kids love bite-sized foods, and meatballs are perfect for little hands. They're also great for making in bulk and freezing.
This recipe can also be found in the Healthy Kids Lunch Boxes book.
Honey and Cinnamon Chickpeas
Oat Cookies x 18
You can mix and match ingredients for this recipe – e.g. add in some dried apricots or sultanas instead of dates, throw in some shredded coconut or use apple puree instead of mashed banana.
This recipe can also be found in the Healthy Kids Lunch Boxes book.
Honey Rice Crispies x 12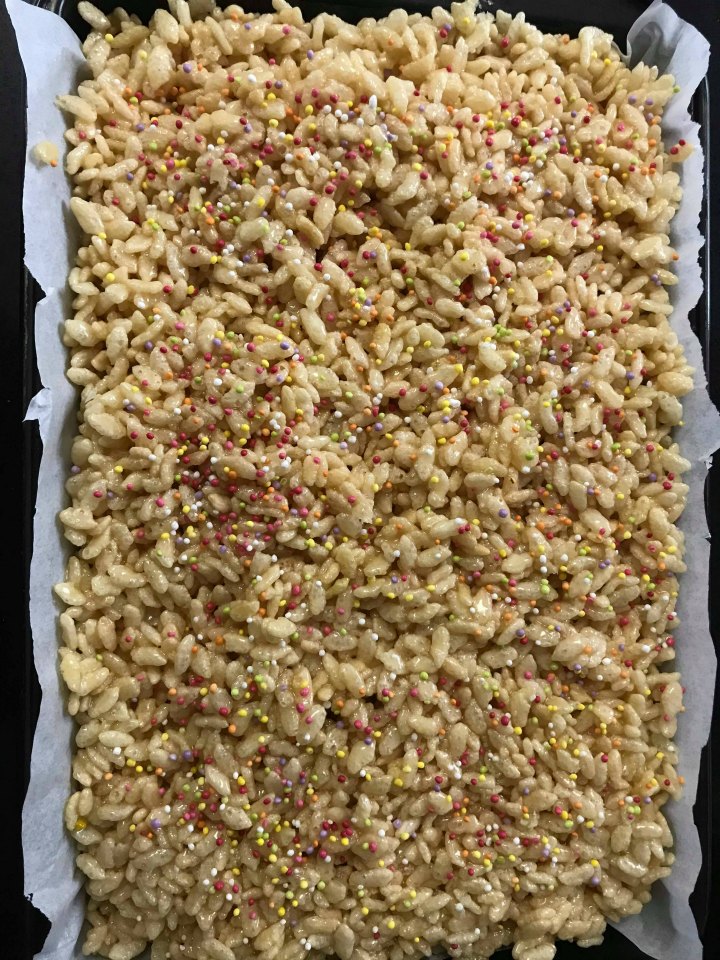 Cravings a chocolate hit? Then add three table spoons of cocoa / cacao powder to the honey mixture.
This recipe can also be found in the Healthy Kids Lunch Boxes book.
Popcorn Slice x 12
Packed with wholefood ingredients and nothing artificial, this high-fibre delight has great health benefits, but is tasty enough that the kids will never know!
Apple and Cinnamon Bliss Balls x 20
Got apples, oats, peanut butter? You're about to impress everyone in your house by whipping up these sweet little Apple and Oat Bliss Balls. another delicious apple pie recipe
Raspberry Muffins x 12
These Honey And Raspberry Muffins are a great option for fussy eaters. They are nut free, making them perfect for the lunchbox, while also being ideal for adults as a healthy morning tea.
Seeded Bliss Balls x 18
The chia seeds and flaxseeds in these balls are good sources of omega-3 fatty acids, which are important for their anti-inflammatory properties, as well as supporting brain and eye function. Perfect for school!
This recipe can also be found in the Healthy Kids Lunch Boxes book.
Mango Honey Cheesecake Bliss Balls x 16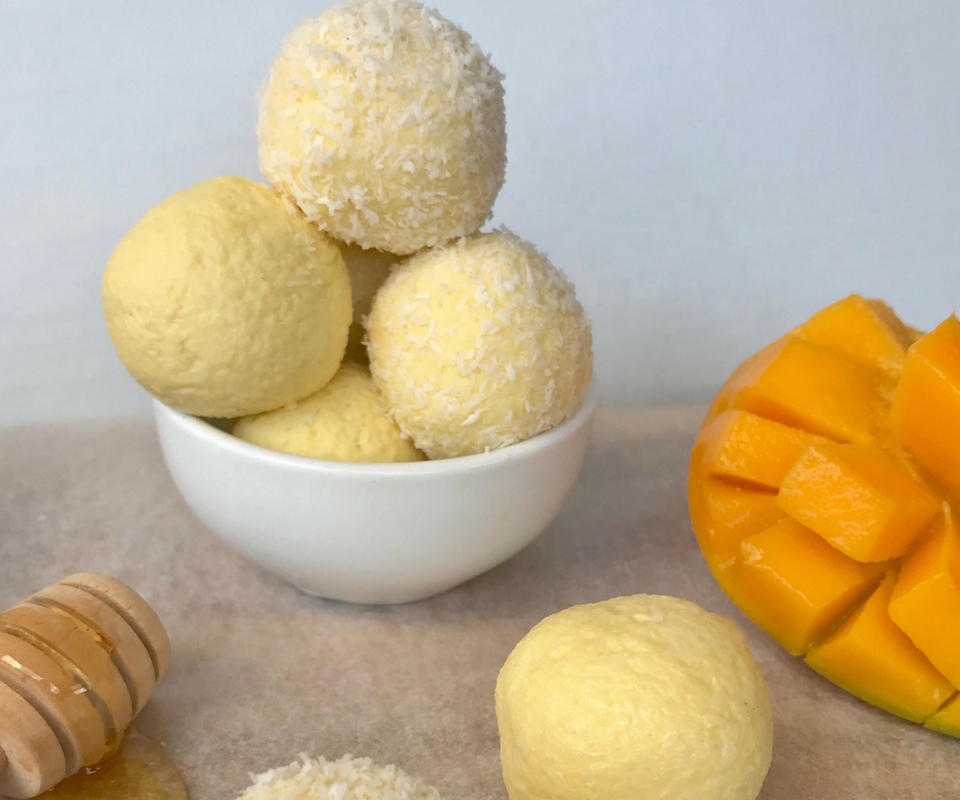 With just five ingredients including in-season mango, these cheesecake recipe bliss balls are made even more decadent thanks to the cream cheese.
Fruit Kebabs x 10
This is a great snack option for kids. It's nutritious while also allowing kids to explore the texture combinations with favorite foods.
This recipe can be found on the 28 Day Weight Loss Challenge. 
"I have packed all the food into big containers and will store in the freezer. Everything freezes fine. I only make things I know store well in the freezer," says Nikola.
"Meal prep doesn't need to be big like this. Start small don't overwhelm yourself."
Nikola's top tips for meal prep:
1. If you are making a batch of muffins double it so you have some to freeze for another day.
2. Why not even swap baking with a friend. You make 4 things, they make 4 things swap half each you end up with 8 different choices!
3. Cut up your veggie sticks at the start of the week and keep in an air tight container so you're not having to cut them up everyday.
4. Store your snacks in ziplock bags portioned up so all you have to do is put the portioned out snack straight in the lunch box!
5. Freeze things like yoghurt and dip in ice cube trays and pop a few cubes in a container in the morning. By the the time the kids eat it, it will be defrosted and it means it's cold. It's also a great way to ensure you aren't wasting the food before the use by.
6. Use left overs from dinner. Make a little extra at dinner that's able to be used as lunch the next day.
"Thanks to Healthy Mummy I know my boys will be full and fuelled on good food and no hidden nasties," she says.
"Bring on the school year!"
The Healthy Kids Lunch Boxes eCookbook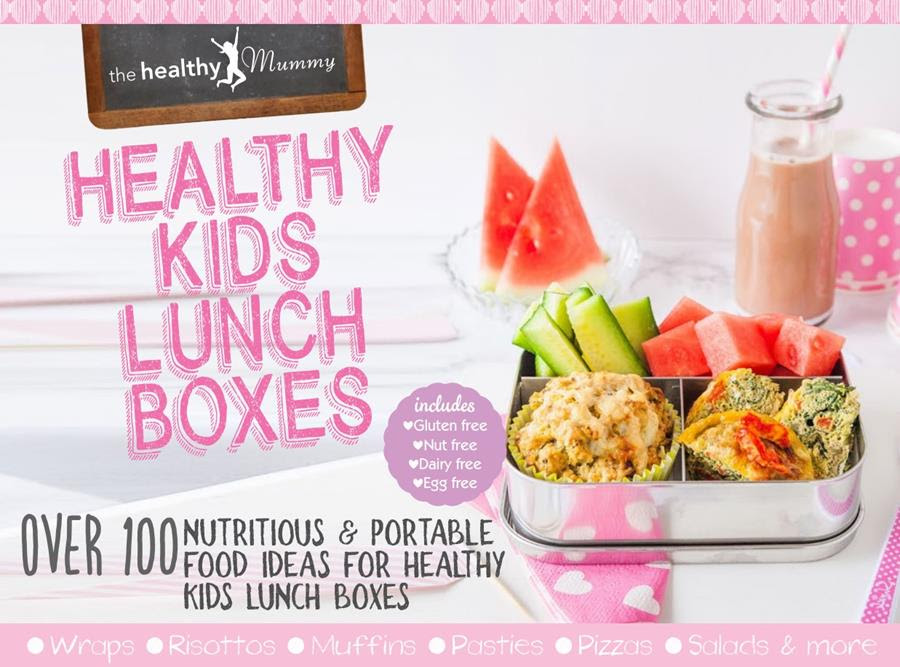 Ensuring our children's lunch boxes are filled with healthy, easy to prepare foods that the kids will actually eat is really important.  A school lunch box can potentially make up to 30-50% of our child's daily food intake so, we want to make them count.
Our Healthy Kids Lunch Boxes Cookbook makes preparing lunch boxes a breeze.
The recipes are quick and easy to make, offering maximum nourishment and delicious flavours that the kids will actually enjoy. Plus, many of the recipes use leftovers, to save time and money.
The cookbook contains over 100 ideas/recipes from snacks, meals, smoothies and afternoon treats! You will never be stuck for ideas again!