Scientists are exploring how breastfeeding can alter a woman's taste and give her 'cravings'
Scientists are exploring how breastfeeding gives you food 'urges'
Like pregnancy cravings, many women claim they experience breastfeeding cravings – specific food that's not driven by hunger but by necessity.
Experts believe there might be some truth behind these food desires. Did you have any cravings when you were breastfeeding?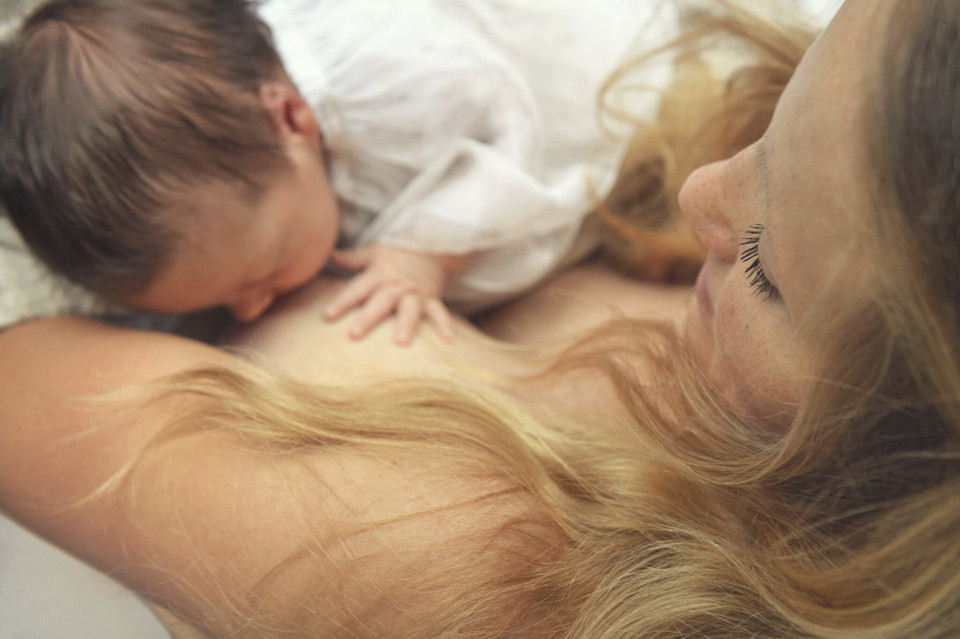 Scientists are researching how breastfeeding can alter a woman's interest in food
Scientists at the Department of Pharmacology and Physiology at Oklahoma State University asked 64 mums to complete a survey about the various foods they are interested in and how they taste.
Mums who were breastfeeding as well as mums who weren't were asked to take part in the study.
Researchers found that both nursing and non-nursing mothers were interested in eating sweet foods as opposed to sour foods but breastfeeding mums tended to have a greater craving in eating foods of all taste qualities.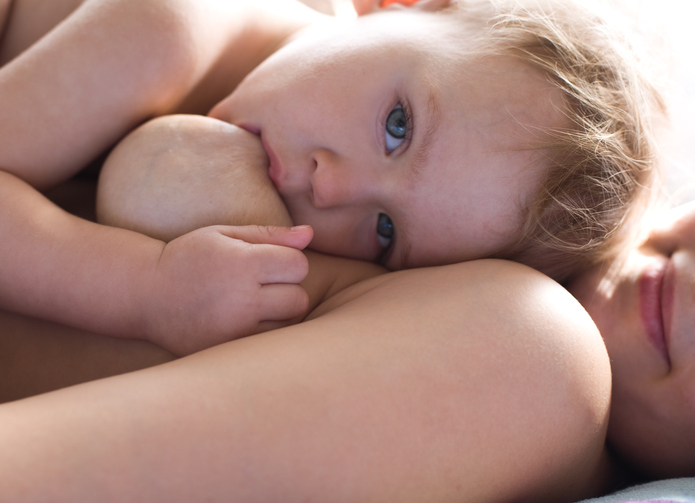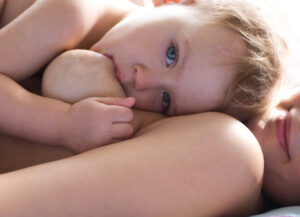 "I'm interested in sex differences in ingestive behaviours (like eating), and it always is a surprise to me how little we know about how sex hormones act in the brain to affect behaviours and related physiological systems," study author Kathleen S. Curtis told PsyPost.
"This is compounded by the lack of research focused on women's health during 'altered' hormonal conditions like pregnancy, lactation, or menopause.
"The foods that breastfeeding women are interested in eating depend on taste, but are less obviously related to how hungry they are."
However, more studies need to be undertaken into whether or not taste is altered by nursing.
"Surveys are important first steps, but additional studies are needed to determine if interest in specific foods mean those foods actually would be eaten, given the chance," says Curtis.
"Other questions have to do with whether women's perception of specific tastes are altered by breastfeeding, and how that may influence their food choices.
"Why women choose to eat specific foods is critical for understanding body weight regulation. Moreover, women still are the primary shoppers and preparers of meals; thus, for good or for bad, her interests in specific foods also may affect the foods she chooses to prepare for her family's meals."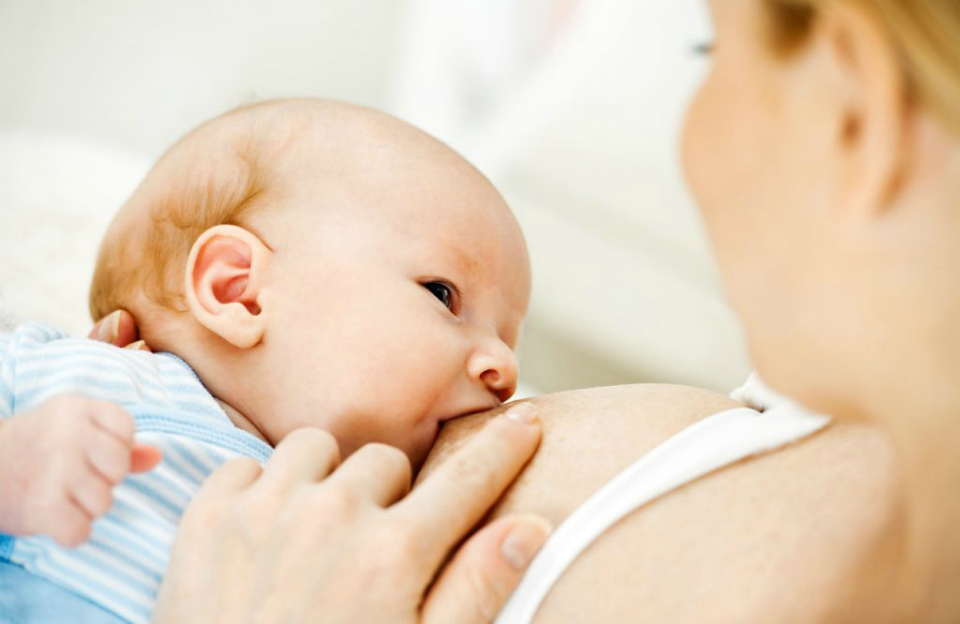 Make sure you are eating enough nutritious food if you are breastfeeding
If you are breastfeeding, it is SO IMPORTANT to make sure you have enough nutritious snacks in-between meals to help your supply.
Experts estimate that breastfeeding mums need an extra 500 calories per day for milk production and overall energy.
However, more often than not, mums become so focused on ensuring their little one is feeding well, they forget about themselves. In order to produce a good supply of breast milk, you need to make sure you are consuming enough healthy food.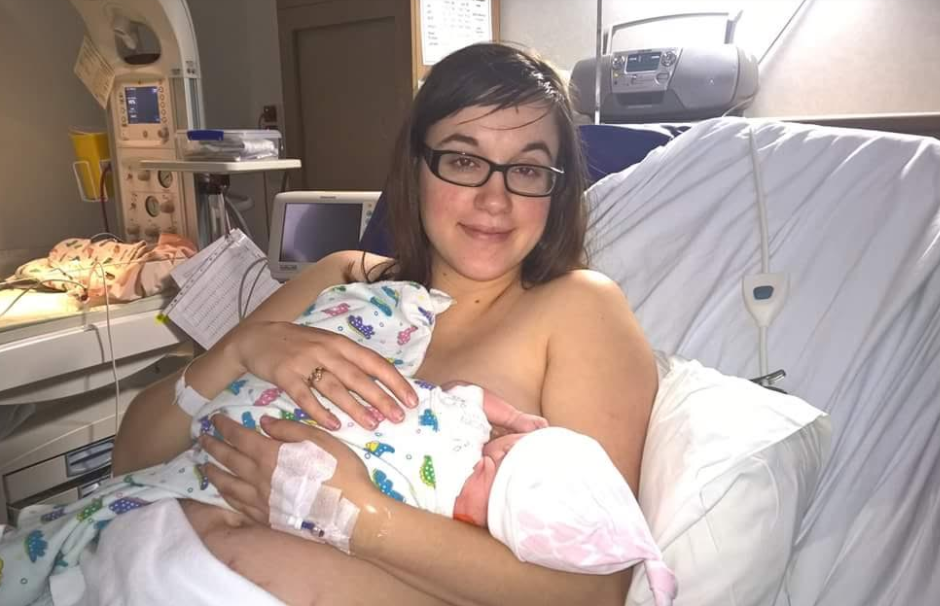 10 quick and easy one-handed snacks for breastfeeding mums
Alicia Sims, who is a mum to two little ones and part of our Healthy Mummy community says: "One thing I found when I was breastfeeding a newborn is that I was always starving.
"Preparing a whole meal took time though, then there was the issue of trying to balance a plate on one knee, a baby on the other, and trying to get your fork to your mouth without dropping any food on the baby!"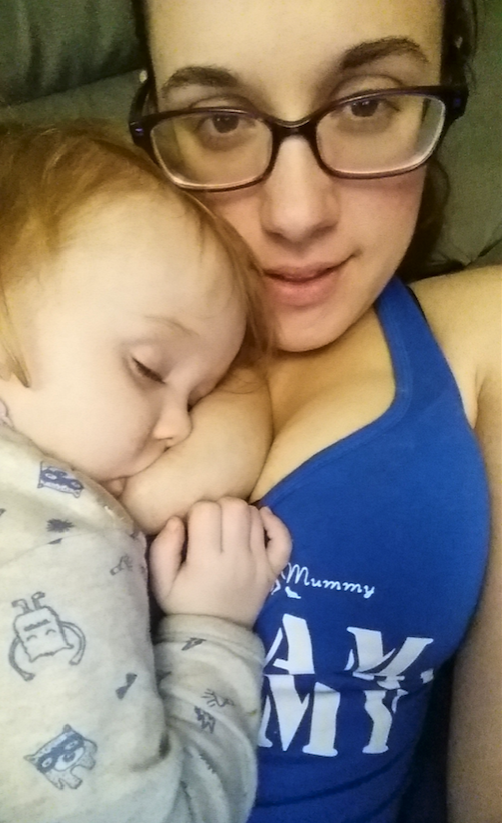 Along the way, Alicia discovered snacks that were not only easy and quick to make but loaded with goodness and also satisfied the sweet cravings she was experiencing.
These are Alicia's TOP 10 BREASTFEEDING SNACKS! All but one of these snacks are cutlery free, easy to eat, nutritious, and can be mastered with one-hand.
Alicia's top 10 breastfeeding snacks
1. Cashew chia slice

"This is a new family favourite. It's super easy to make and dense enough to not crumble while eating."
Not to mention its full of healthy fats – great for keeping you feeling full for longer.
2. Healthy chocolate Weet-Bix slice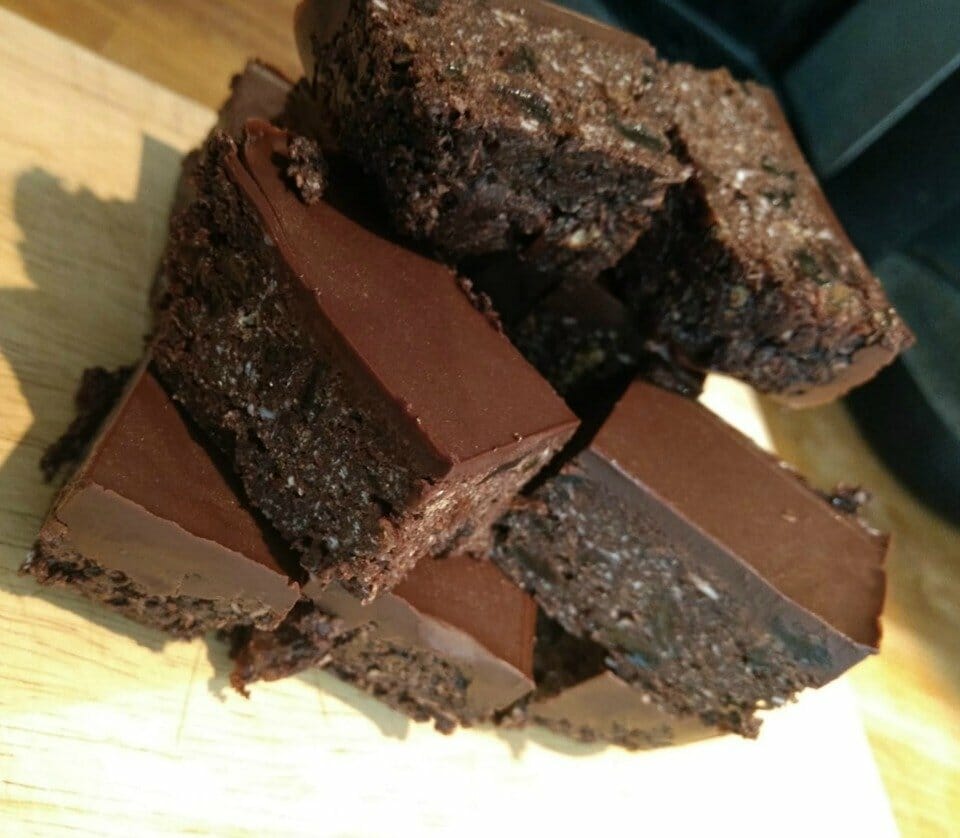 "If you're looking for something a little more decadent, this chocolate Weet-Bix slice has you covered. The hardest part of this recipe is stopping at just one serve!"

3. Rich and nutritious coffee and date slice
"These are perfect with a warm drink or by themselves. This slice can easily be made with decaf coffee for caffeine sensitive bubs."

4. Peanut butter bars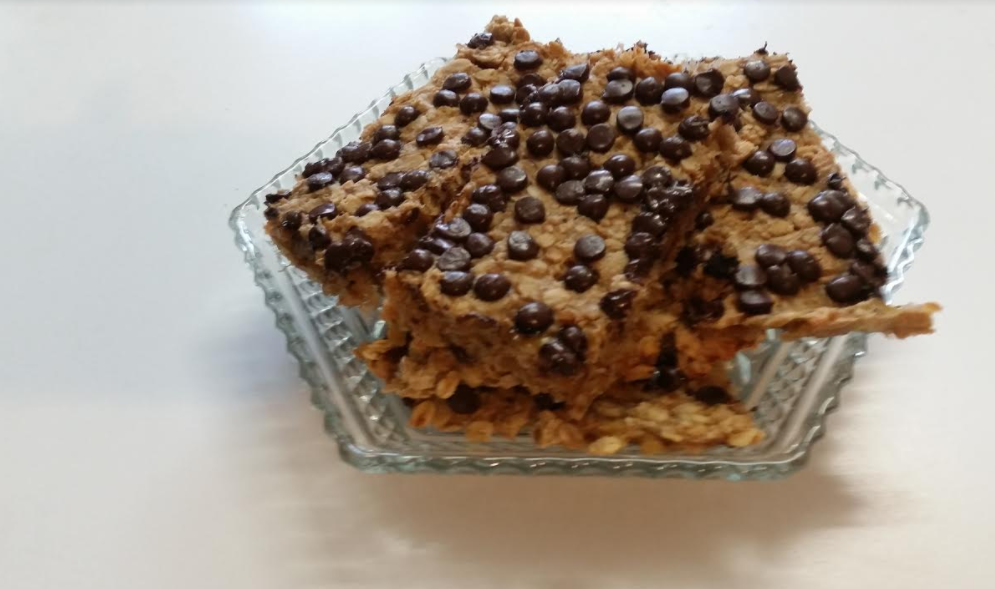 "This is another milk boosting snack, that is easy to make on the go. These bars are a tasty snack when you're busy being mum."

5. Peanut bubble crunch

"This one takes a little extra prep time, but it is so worth it! Look at those layers!" 

6. Chewy peanut butter cookies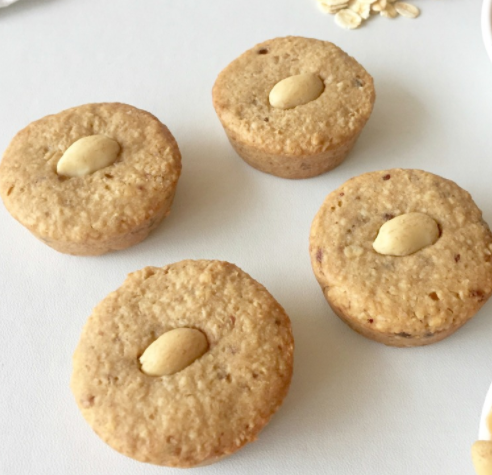 "These are so delicious. Good luck keeping your hand out of the cookie jar with these tasty treats!"

7. Healthy no bake honey coconut cookies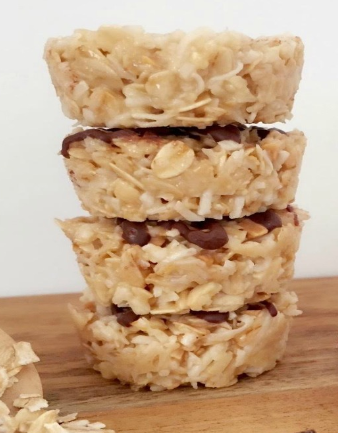 No baking required with this one mums – how awesome is that?
"Whip up a batch of these cookies without worrying about getting up to turn the oven off if baby wakes for a feed," says Alicia.

8. Overnight oats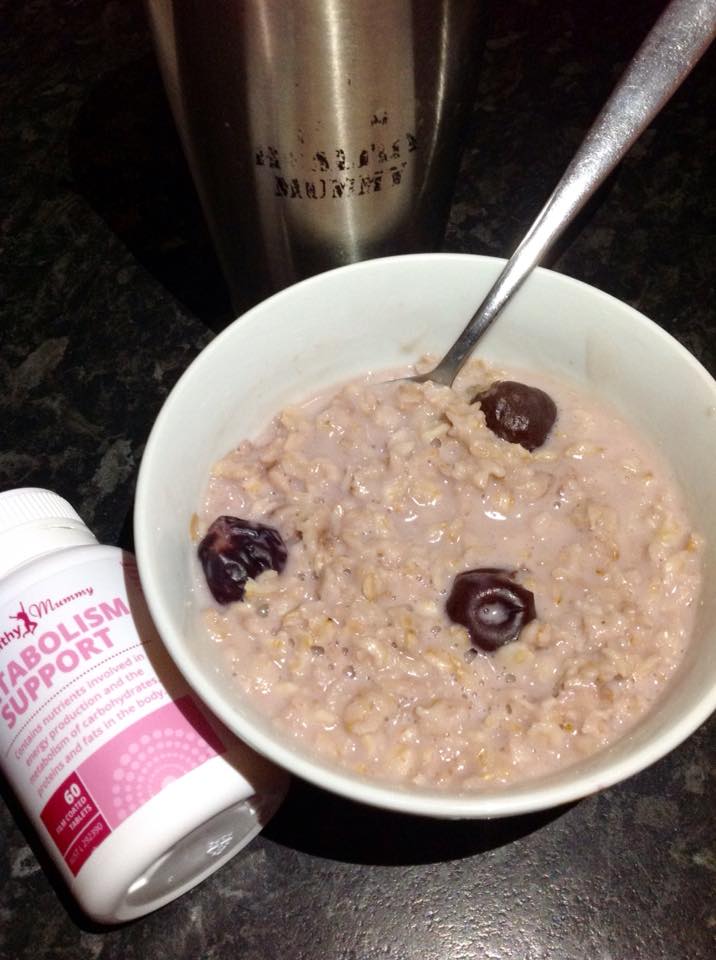 While this recipe requires a little bit of forward planning – it's delicious and oh so filling!
"Whether you have these oats for breakfast or a snack, your milk supply (and your taste buds) will thank you," Alicia reveals.

However, you'll need a spoon for this one ladies.
9. Fruit skewers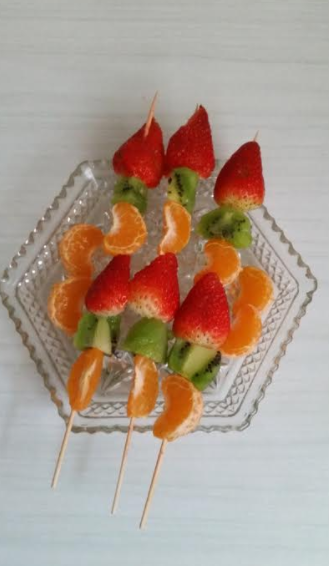 "If you've got fresh fruit in the house and a few minutes to prep, try cutting up the fruit you have and eating it on a stick. It's a refreshing and delicious snack. These are perfect for older kids too!"
This is one of Alicia's own recipe ideas.
10. Healthy Mummy Smoothie – which can help BOOST your milk supply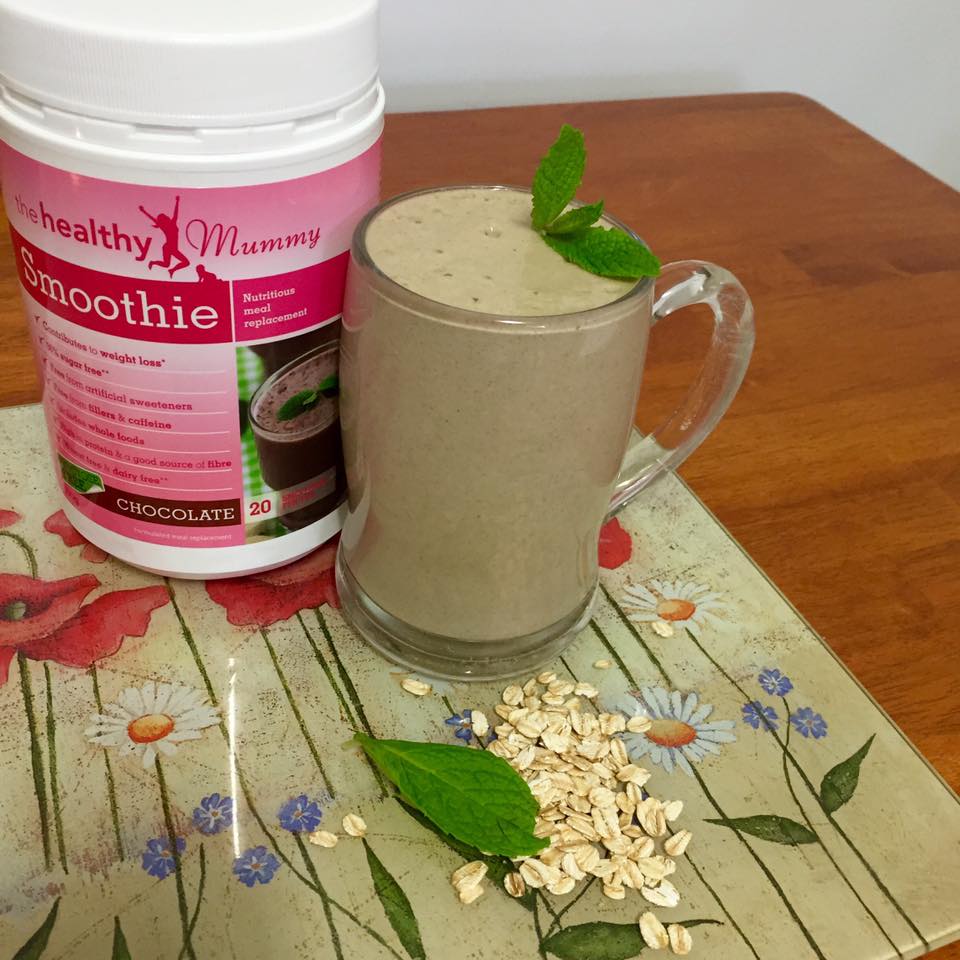 "Thanks to the Healthy Mummy, at one point I had 3 Litres of expressed breast milk in my freezer. THREE LITRES!
"I've had such a strong milk supply this time around because I am taking care of myself in order to take care of my baby.
"One of the easiest ways to keep my milk supply flowing is a daily Healthy Mummy Milk Boosting Smoothie."
This recipe – along with The Healthy Mummy Smoothie range – have been able to help many mums – just like Alicia with their milk supply.
"These smoothies are breastfeeding friendly and have lots of nutritious ingredients to make sure both you and bub get all the good stuff you need."
The Healthy Mummy Smoothies (which are breastfeeding-safe and actually created to help with milk supply) already contain lactation boosting herbs such as fenugreek and ginger. However, to turn your smoothie into a serious milk boosting machine try adding cashews which contain calcium and iron.
Thanks for the great breastfeeding snack ideas Alicia!
More on The Healthy Mummy, breastfeeding-friendly smoothies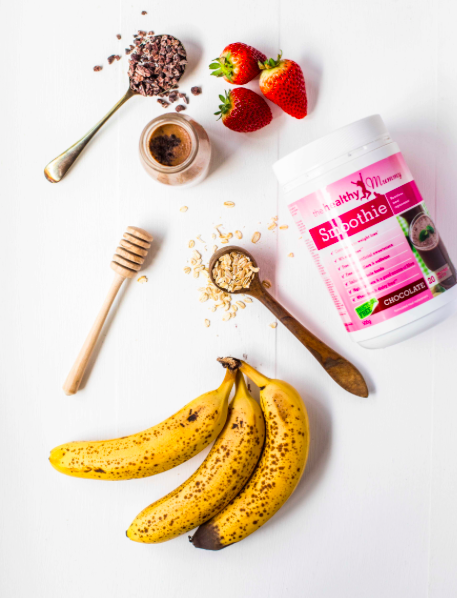 The Healthy Mummy Smoothie offers an excellent source of essential vitamins, minerals, nutrients and important antioxidants. It does not contain caffeine, gluten and is also dairy free. It is also a non Genetically Modified product!
They have been created by leading nutritionists to be the perfect companion to a busy mum's life when trying to lose weight safely – and assists with a healthy breast milk supply.
If you would like to learn MORE about our smoothie range download our smoothie information fact sheet here OR you can download the smoothie label and ingredient list here.
You can also check out our delicious flavours HERE.