6 foods you can grow at home that help with weight loss
What you put on your plate is central to losing weight. But, did you know there are many foods found in your garden and your spice cabinet that can help you with your weight loss efforts?
It's no secret that what you put on your plate is key to weight loss. But, did you know that many of the items found in your garden and your spice cabinet are just as important for boosting weight loss?
If you want to use your green thumb or just want to save some money by growing your own, here are six foods that you can easily grow in your garden at home that also helps to boost your weight loss efforts and has many other health benefits.
6 foods from your own garden that help with weight loss
Many herbs and spices that you could easily grow in your garden have been shown to fight cravings as well as boost weight loss.
1. Chilli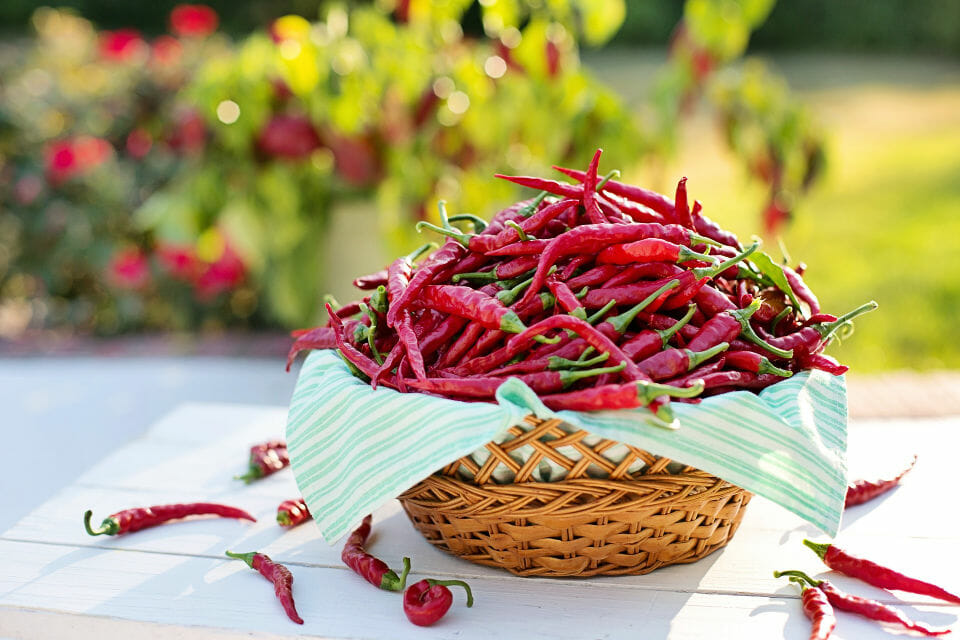 You can easily grow a small chilli plant in a pot or if you want some variety add a few different ones to your garden. You just need rich soil that you add plenty of compost to, just keep your plant in a slightly sunny position.
Chilli and weight loss
A worldwide study was done by a team of researchers that confirmed hot chilli added to food can help you with weight loss.
One of the researchers, Dr Anthony Zulli says that chilli in the diet can benefit weight loss efforts by kick-starting the body's metabolism, suppressing appetite and more.
However, he added that even when chilli is included in your food, it is not a magic ingredient on its own, "fundamentally, weight loss can result from a controlled diet and regular exercise," he says.
Other ways chilli can support your health
A rich source of vitamin C which is an immune booster
A rich source of vitamin A which is a great vitamin for skin health
Chilli is a good source of iron and potassium
How you can include chilli in your diet
To prepare fresh chillies, slit them lengthwise, remove the seeds and membranes with the tip of the knife and cut off the stem. Rinse them under cold running water and then prepare according to the recipe. It's very important to avoid contact with the eyes or any sensitive skin during or after preparing chillies – and make sure you wash your hands thoroughly after.
Chillies can be added to any dish as per the above method.
2. Fenugreek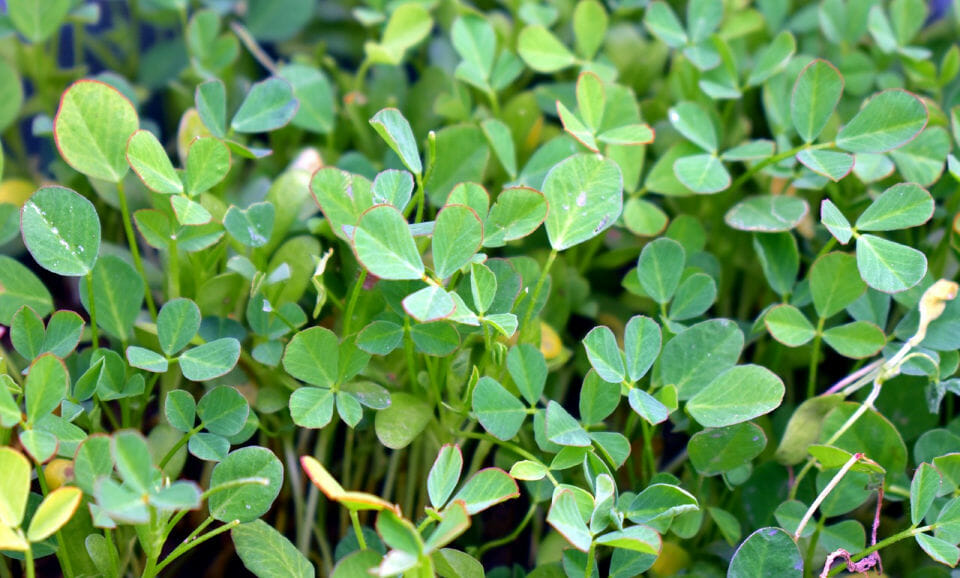 Fenugreek is a common household spice that is very easily grown in your garden.
The seeds are very simple to get hold of. Just scan the spice section of your local supermarket and you'll get a canister of hundreds of them for very cheap. Once you get home, you can sprinkle them over a patch of well-drained soil in full sun, rake over, water in well and you are all set.
Fenugreek and weight loss
Recent research suggests that it can increase satiety and control appetite to support weight loss.
A recent study by researchers Mathern JR, Raatz SK, Thomas W, and Slavin JL and published in PubMed revealed that 8 grams of fenugreek fibre eaten daily increased feelings of fullness and reduced hunger and food intake, compared to a control group.
Another study done by researchers Chevassus H, Molinier N, Costa F, Galtier F, Renard E, Petit P and published in Pubmed revealed a novel result. They concluded that the fenugreek seed can significantly decrease daily fat consumption.
Other ways fenugreek can support your health
How you can include fenugreek in your diet
It adds a distinctive exotic flavour to curries, soups and stew recipes. It also goes well in slow-cooked Middle Eastern dishes and casseroles

Can also be made into a tea or can be bought in your local grocer as ready-made tea.
Or it can be added to our Healthy Mummy Smoothies.
3. Ginger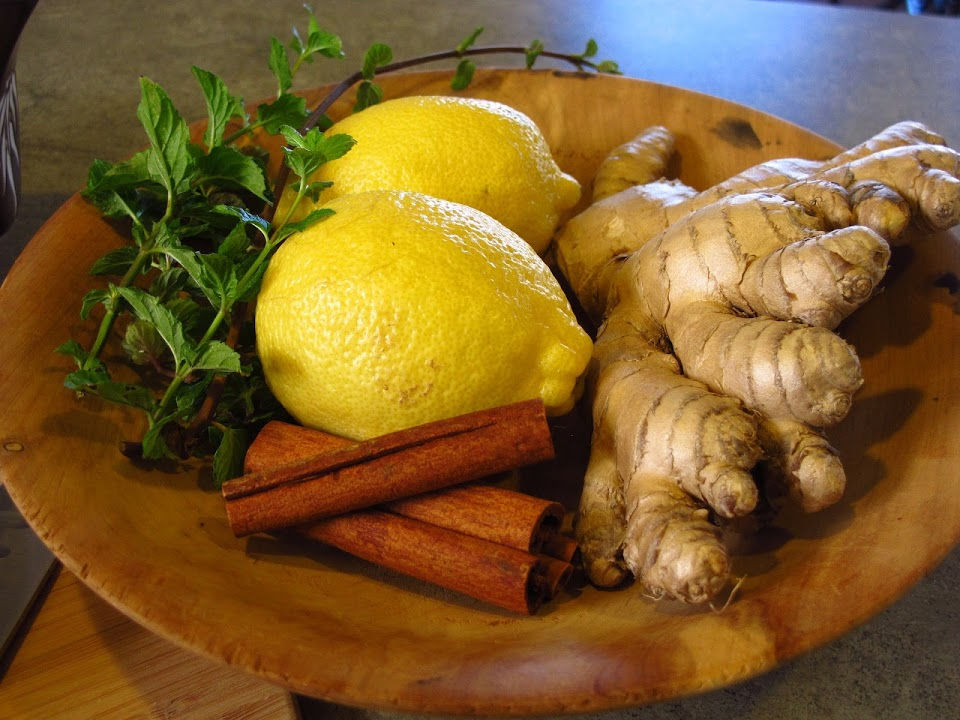 Ginger is simpler to grow than you think. You just need the ginger root, good quality soil and away you go. It can even be grown in a pot.
Ginger and weight loss
Ginger is a spice that can be added to almost any dish. In traditional medicine, it is used as a natural remedy for a wide variety of conditions. One of the most well-known health benefits is that it helps to ease nausea, which is great if you are pregnant and have morning sickness.
A study done by researchers, Maharlouei N, Tabrizi R, Lankarani KB, Rezaianzadeh A, Akbari M, Kolahdooz F, Rahimi M, Keneshlou F, Asemi Z and published in Pubmed showed that supplementing with ginger significantly decrease tummy fat.
Other ways ginger can support your health
Stimulates digestion
Relieves nausea
Reduces inflammation
Has anti-bacterial properties
How you can include ginger in your diet
There are so many recipes where you can add ginger to your dish, we have a huge range of recipes for you to choose from where ginger can be added.
Ginger and lemon tea are great for colds and sore throats. You can add a teaspoon of honey for added soothing benefits.
4. Turmeric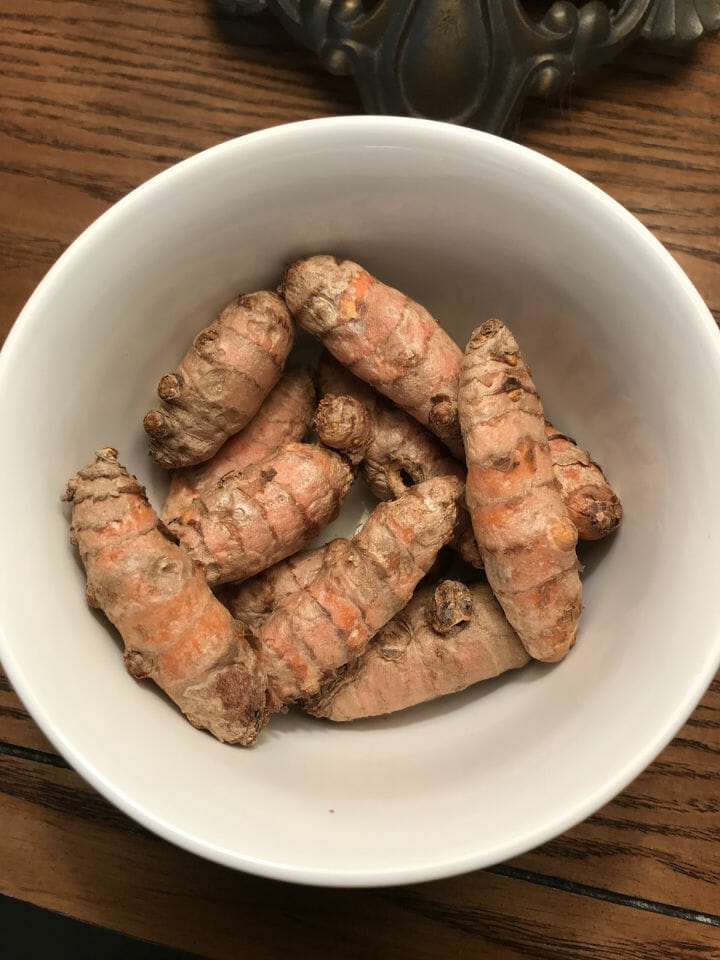 Luckily turmeric is easy to grow if you have a sunny spot to put a large pot or planter. You will need the root, water and good quality soil and away you go!
Turmeric and weight loss
Turmeric is a spice that is used for its flavour, vibrant colour as well as its potent medicinal properties.
Most of its health benefits are attributed to the presence of the natural chemical found in this spice called curcumin. A report found that curcumin can have a meaningful impact on weight loss.
Other ways turmeric can support your health
Turmeric can be used in the treatment of arthritis and can reduce pain and stiffness
Anti-inflammatory
It can have a soothing effect on digestion
Reduces bloating
How you can include turmeric in your diet
5. Cinnamon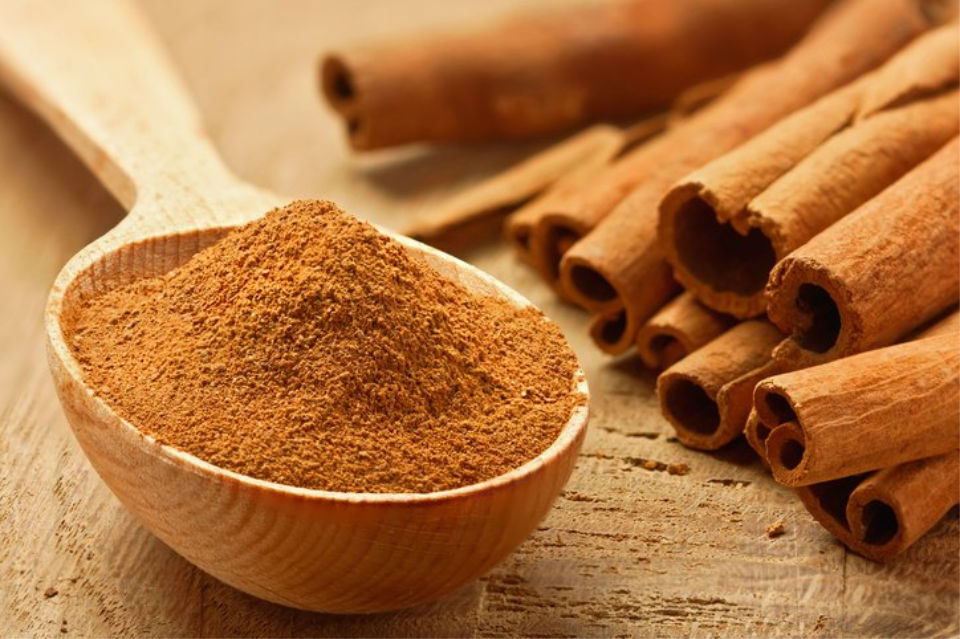 Cinnamon is easy to grow. As long as the soil is kept slightly dry, a potted cinnamon plant can thrive for years without special care. Perfect for our Belgian waffle recipe!
Cinnamon and weight loss
Cinnamon is a staple in most pantries, but did you know that this tasty spice has been shown to increase weight loss by helping to curb sugar cravings and also keep you fuller for longer.
Check out one of these 15 delicious recipes that use cinnamon.
Other ways cinnamon can support your health
It has a calming effect on your digestive system
Balance blood sugar levels
It is a potent antioxidant which can help to fight off colds
How you can include cinnamon in your diet
6. Leafy greens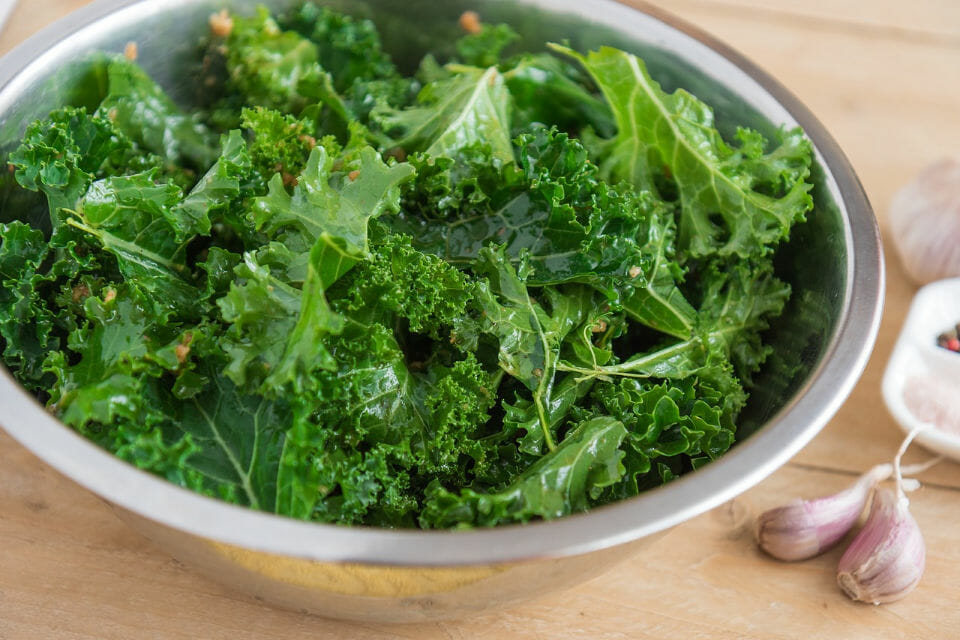 Leafy greens are so easy to grow in your garden or even in a pot. You can try your hand at rocket, kale, spinach, parsley, basil or lettuce.
Leafy greens and weight loss
Eating leafy greens is a great way to increase the volume of your meals, without increasing the calories. Numerous studies show that meals and diets with a low energy density make people eat fewer calories overall.
Other ways leafy greens can support health
Leafy greens are high in antioxidants
Leafy greens are a great source of calcium which supports bone health
Vitamin C can be found in leafy greens which helps to build your immune system and help combat colds
Leafy greens are a good source of iron, particularly spinach
How you can include leafy greens in your diet
Are you ready to become a Healthy Mummy?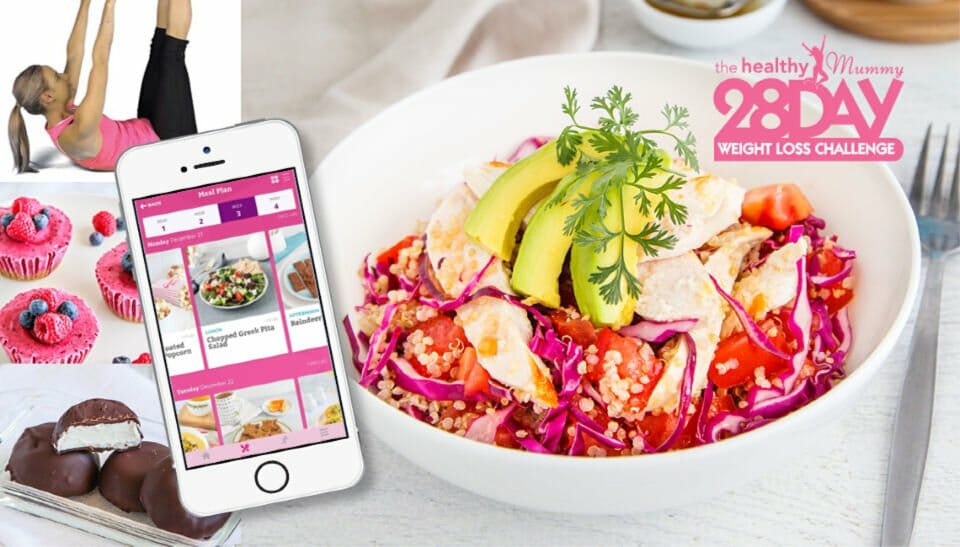 If you are wanting to lose weight and improve your energy – not to mention – help improve your overall health and wellbeing – our 28 Day Weight Loss Challenge is an awesome program to check out.
Our 28 Day Weight Loss Challenge includes:
28 days of at home exercise routines (no gym needed) – with video instruction
Customisable and breastfeeding friendly meal plans (including 7 Day Cleanse)
Time-efficient exercises for busy mums – under 30 mins
Challenge combines Pilates exercises with interval and circuit training (HIIT)
Suitable for basic to advanced fitness levels
Home to thousands of EASY-TO-MAKE recipes!
To learn more about our 28 DAY WEIGHT LOSS CHALLENGE CLICK HERE or purchase our Smoothies.