The Cinnamon Banana Healthy Mummy Smoothie has been sent in by Melanie Tyler.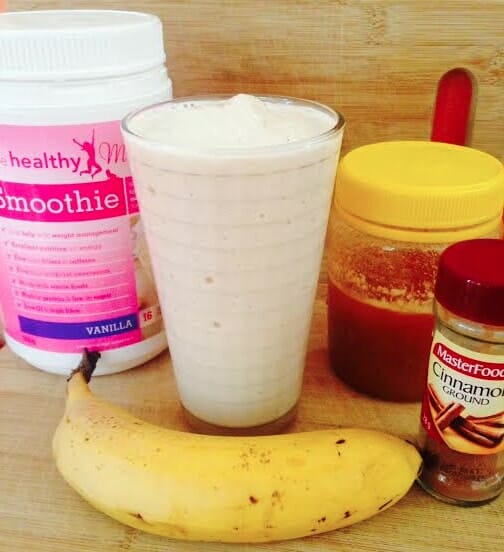 2tbsp of vanilla Healthy Mummy Smoothie mix
200mls of light milk
1/2 a frozen banana
Shake of cinnamon
Tsp of honey
20 ice cubes
Blend and you have a sweet tasting slushy, soooo yummy!
We love to share as many gorgeous pictures and smoothie recipes as possible to inspire others to try new Healthy Mummy Smoothie recipes.
Why have a smoothie for breakfast?
Our research shows that over 50% of mums skip breakfast due to being too tired to make it or not having enough time to make it.
Needless to say, this wreaks havoc with the metabolism, health and weight loss of mums all over the country and if mums found just two minutes to make a smoothie for breakfast they would feel healthier, have more energy and find weight loss a lot easier!
And why are our smoothies so different? Our Healthy Mummy Smoothies are very different from any other traditional 'shake' and you can read all about why they are different here.