What constitutes a healthy diet for children, our nutritionist shares her tips plus some recipes!
It's easy to pander around words like "optimal health" or "total well being", but these words can mean different things for different people. Here is how you can work out what constitutes a healthy diet for your kids.
Let's start by thinking about what are the goals of a healthy diet for children. It's easy to bat around words like "optimal health" or "total well being", but these words can mean different things for different people.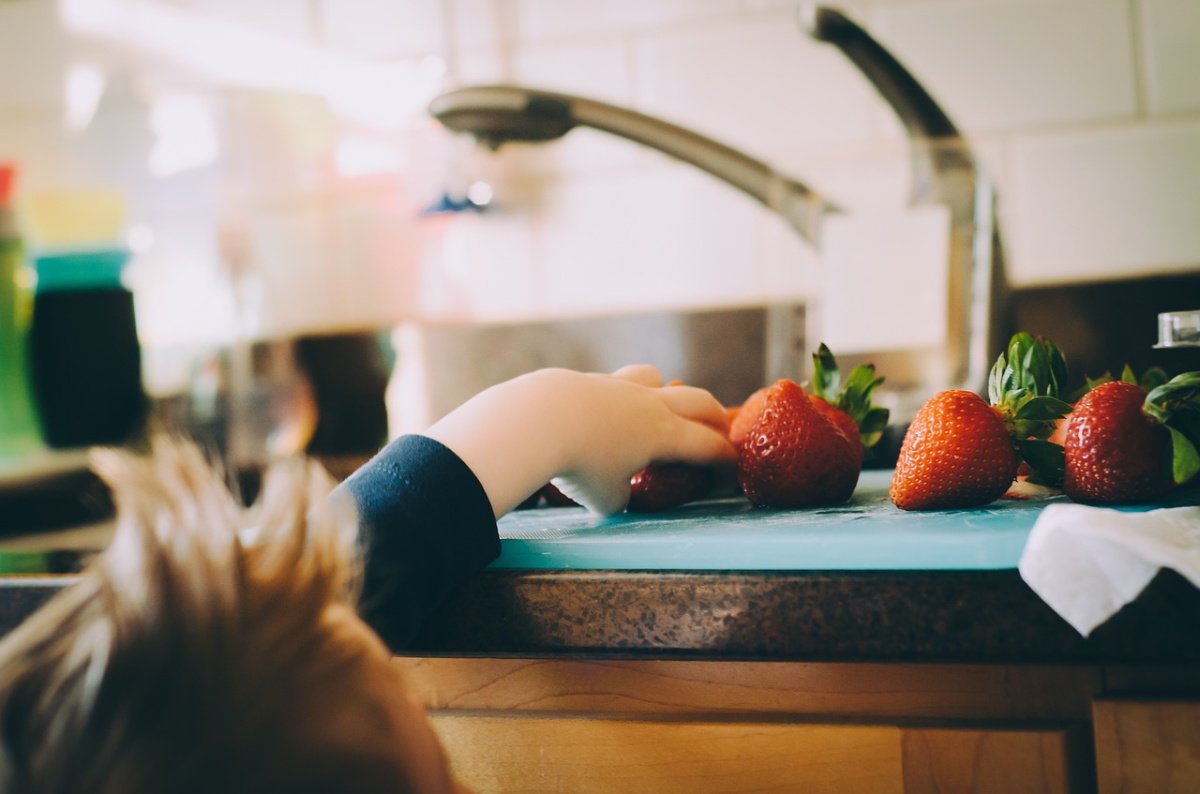 7 goals for a healthy diet for children
Support growth and development.
Mental health and cognitive function
Energy and supporting activity
Maintain a healthy weight
Support immunity
Avoid risk factors for lifestyle diseases.
Teach them food skills for life
How do you make sure your child is having a healthy diet
The simple way to make food decisions for children is to look at it in relation to these goals, and if they don't align, then they are probably not getting the food they need.  Unfortunately, bad food choices are what a lot of people focus on, and for some reason, keep giving their kids the wrong food, with the feeling they are "missing out". But let's look at the bigger picture.
What our kids are eating can have a massive impact on their future. We are safeguarding our children from lifestyle diseases such as type 2 diabetes, obesity, and dental issues, which are sadly on the rise.
Let's focus on all the awesome food that children can eat. Plenty of fruit and vegetables, moderate amounts of protein, and whole grains. Eat lots of colourful food every day (coloured by nature, not a lab!), and eat homemade food, and drink lots of water.
A common mistake that we make feeding kids, is not understanding appropriate portion sizes, and getting stressed that they aren't eating all their dinner when really, we've served them up too much!
Get to know how their food needs change as they grow and you will reduce a lot of pressure at the dinner table! Find that info here.
A lot of families struggle with feeding their children vegetables. Only 5% of kids eat the recommendations! Making food fun for your kids is one way to improve their veggie intake, but the number one thing that will help them is YOU.
Positive role modelling behaviour is what makes a massive difference in children's eating habits. If you want your kids to eat more veggies, then eat more veggies yourself! Present them in fun and interesting ways instead of the same old way every night.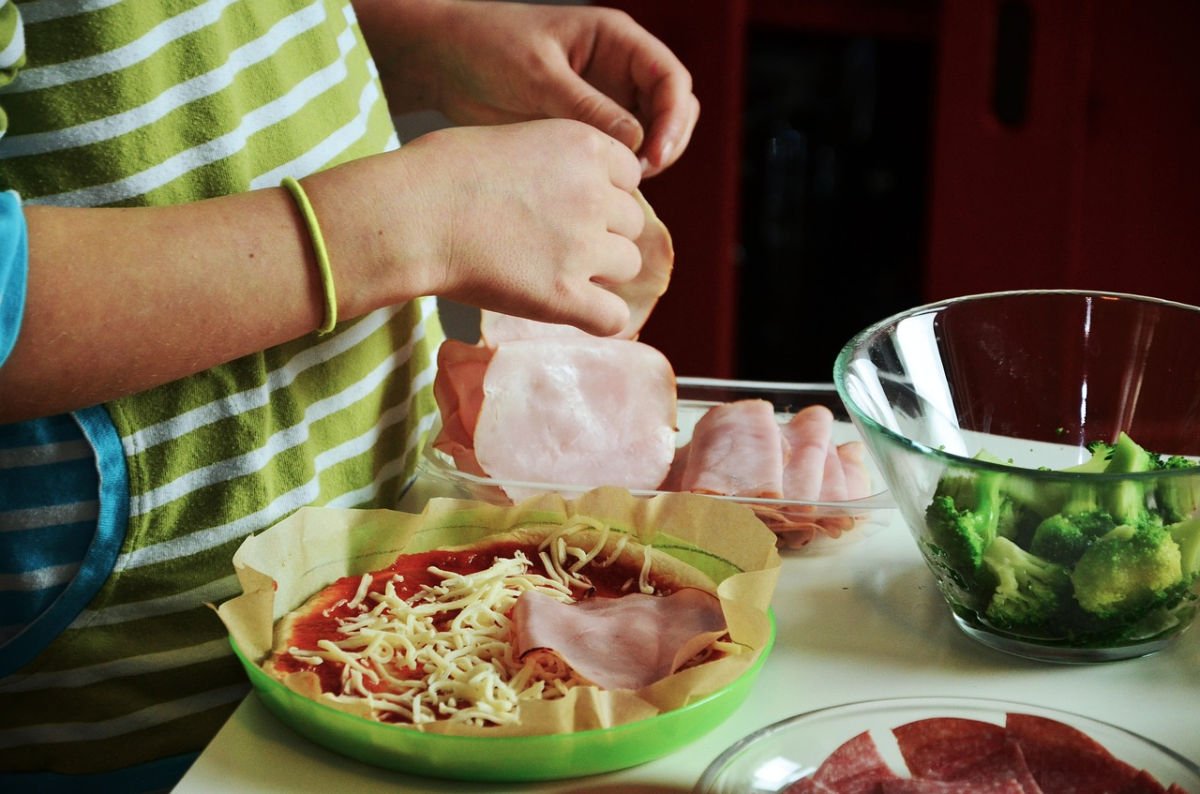 Recipes to help get your kids to eat a healthy diet
Try some of these recipes from our 28 Day Weight Loss Challenge for some new and exciting ways to try veggies at your house!
Dinners
Hidden veggie Bolognese sauce with zoodles or try our One-pot Spaghetti 
Cashew fried rice
Lamb rissoles with sweet potato chips
Beef with oyster sauce
Chicken and pineapple kebabs

Snacks
Banana pikelet, check this out for more pikelet recipes!
Mini cheese, ham and quinoa muffins
Hummus and veggie stick snack
Read how this Mum of 5 shares awesome hack to get kids to try new foods!
Did you know about The Healthy Kids Nutrition Boost Jelly?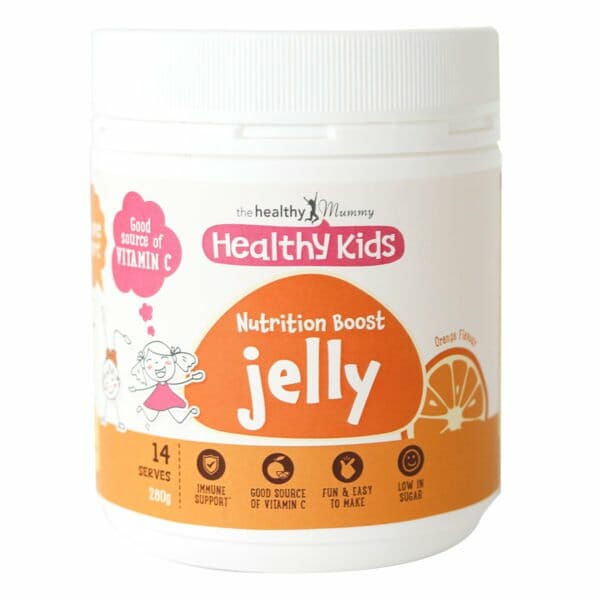 The Nutrition Boost Jelly is a great way to ensure your kids are getting the vitamins they need for a functioning immune system. The jelly is fun to make and tastes delicious – a perfect combo for kids!
Reasons your kids (and you) will love the Healthy Kids Jelly 
Immune Support* 
Good source of Vitamin C
Contains 9 Vitamins including Vitamin A, B6 and B12
Low Sugar – contains less than 1g of sugar per serve
Delicious orange flavour
Fun and easy to make
No artificial colours, flavours or preservatives
Comes with a handy scoop
Find out why mums (and kids) can't get enough of the Healthy Kids Jelly here!