Loading up on fruit and vegetables is the best way to get your daily dose of vitamins and minerals. It's especially important for little growing bodies, to provide them the best nutrition and encourage healthy eating habits for life.
Children in NSW however, aren't eating enough fruit and vegetables, claims a new report from the New South Wales Government.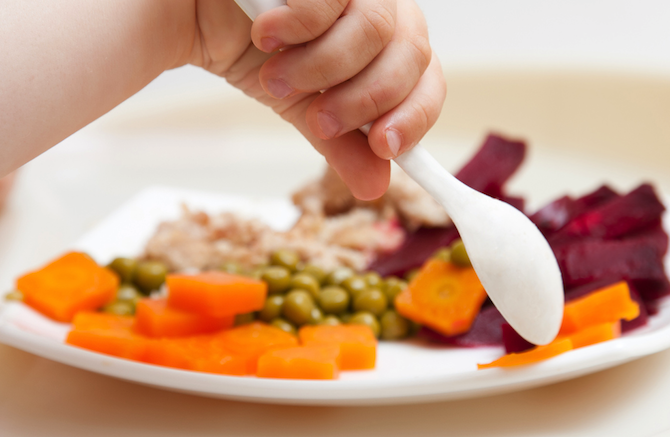 1 in 20 children are eating the recommended daily intake of veggies
Alarmingly, just one in 20 (5 per cent) children based in state are eating the recommended daily intake of vegetables, according to the data released by NSW Health in a report titled What NSW Children Eat and Drink.
What's more, only three in five children (62 per cent) are eating the recommended amount of fruit daily. One in two (50 per cent) are eating an unhealthy snack EVERY DAY, and two in five (41 per cent) eat takeaway at least once a week.
"One in five children in NSW is overweight or obese so we all need to take a good look at what makes it onto the dinner plate," says NSW Health Minister Brad Hazzard.
"A healthy diet sets children up for life – if we support parents to get it right early then they have the best chance possible of heading off potential health, and mental health, illnesses for their children."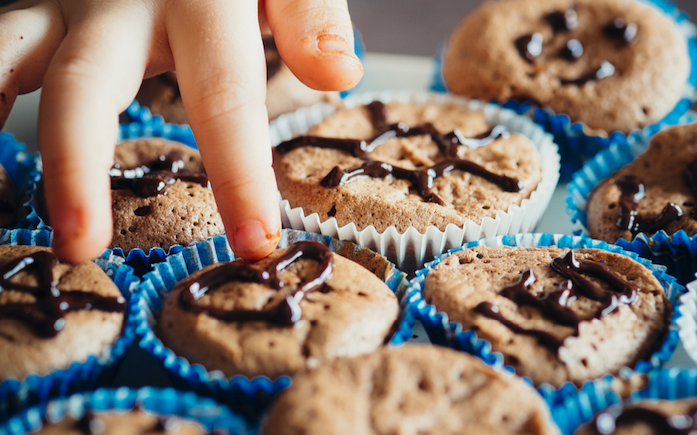 'Cakes, biscuits and chips are no longer occasional treats'
In fact, household treats like cakes and biscuits are making up almost 40 per cent of a children's total daily diet.
NSW Chief Health Officer, Dr Kerry Chant says: "Snacks such as cakes, biscuits and chips are no longer occasional treats – they make up almost 40 per cent of kids' total daily energy intake.
"Children should eat about five serves of vegetables a day. We know that diets are low in vegetables are a risk factor for disease later in life."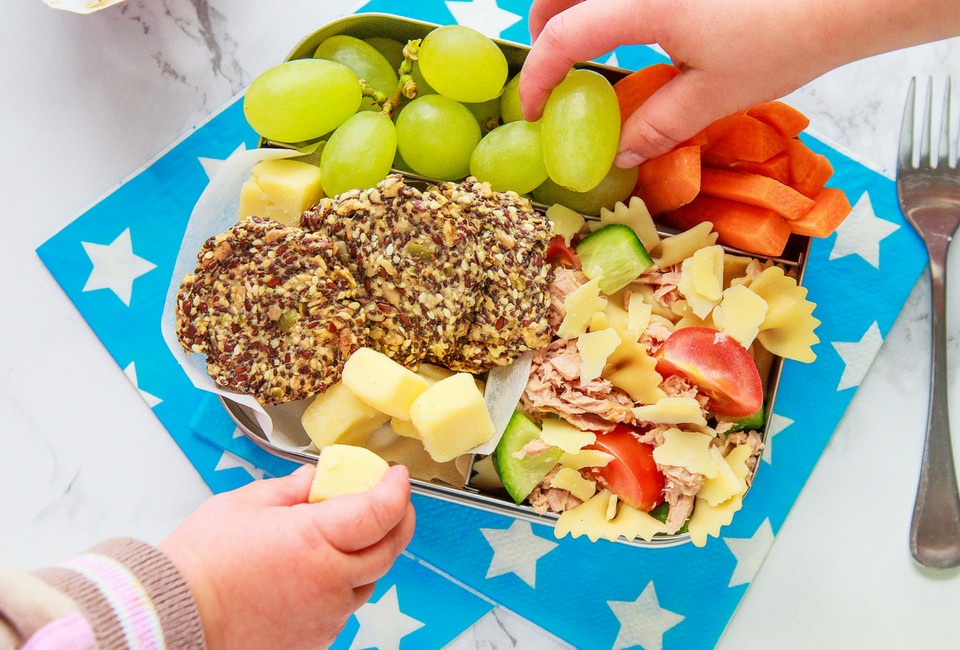 What children should be eating
It is incredibly important it is for our little ones to receive all the nutrients they need for growth, development and overall good health.
Our nutritionist, Nikki Boswell, says the best way to receive these essential nutrients is by eating from the five main food groups. That is, grains and cereals; vegetables; fruits; milk, cheese and yoghurt; and, lean meats (and alternatives) each day.
Nikki Boswell explains that how much of each food group your kids should be eating is dependent on various factors. This includes the child's age, gender and level of physical activity.
The table below may be helpful for parents.
Meeting these recommendations (each and every day) can be tricky, ESPECIALLY if you have a fussy eater. However, by not consuming food from one (or more) of these food groups, your child may be missing out on key vitamins and minerals which are integral to health, wellbeing and development.
THE GOOD NEWS IS, each food group offers a WIDE VARIETY of food options. Therefore, if your little dislikes a particular type of food – there are PLENTY of substitutes out there that the meal/snack can be swapped with.
The Fussy Kids Cookbook
As well as helping mums lead healthy lifestyles with our amazing range of smoothies and our incredible 28 Day Weight Loss Challenges, we are also very much focused on helping kids eat healthy too!
This is why we launched our Fussy Kids Cookbook it comes in an ebook and it's JAM-PACKED full of healthy recipes that include a heap of hidden veggies that even the fussiest eaters will LOVE!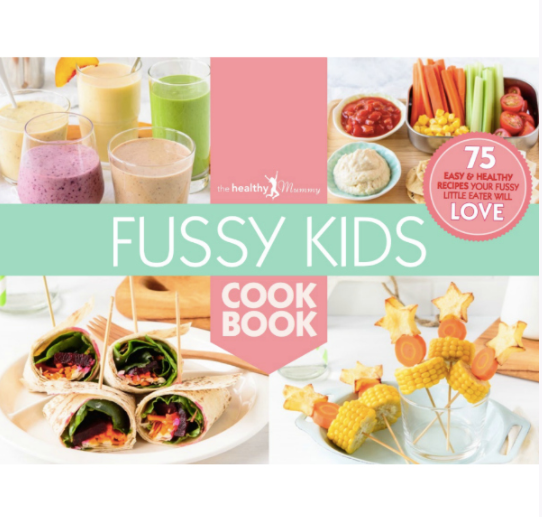 The Fussy Eaters Cookbook is full of recipes with veggies and as well as practical strategies, ideas and recipes to assist you to manage what your child is eating.
All of the recipes are family friendly so you, your partner and the kids can enjoy the meals together, and many come with tips and ideas on how you can present and prepare food to encourage your fussy eater to try new things.
To purchase yours, click here.