Trying to work out just what your toddler has (and hasn't) eaten during the day can be really tricky – some little ones are fussy, other never seem to stop eating. This visual portion size guide for toddlers and preschoolers is a real eye-opener, and may just put your mind at ease.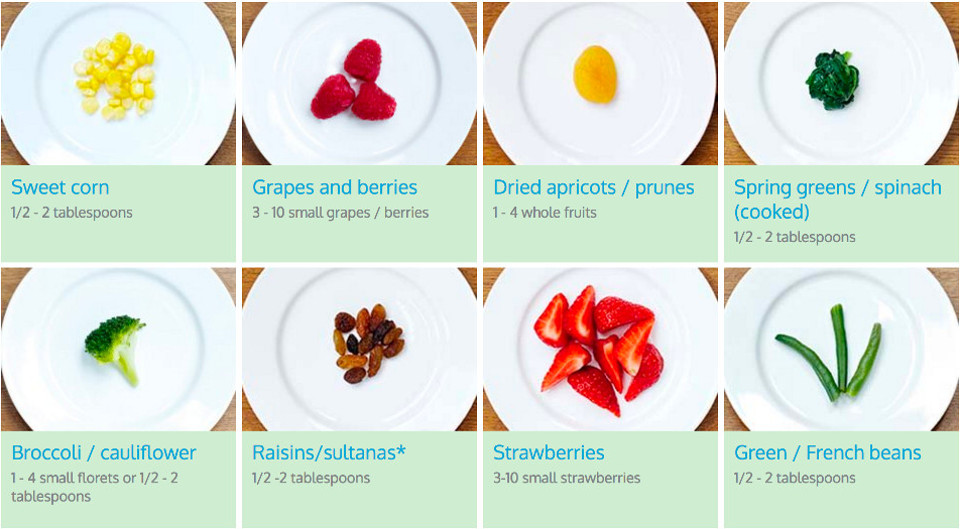 Did you know that a serving of spaghetti bolognese for toddler is just three to five tablespoons? Developed by experts, this visual guide is such a helpful way to work out what your little one needs to fuel their body.
Parents are feeding their toddlers too much
Research by the Infant and Toddler Forum discovered that almost 80 per cent of parents in the UK regularly offer their pre-schoolers portions that are too large.
"With new evidence linking larger portion sizes to excess weight gain, its clear parents need practical advice," paediatric dietitian Judy More told The Healthy Mummy.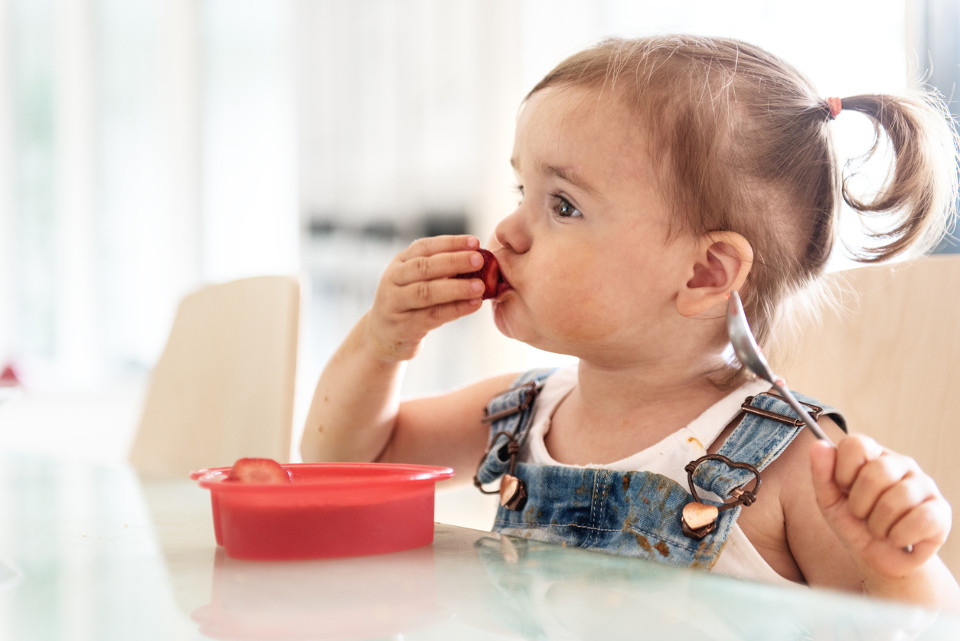 Speaking on behalf of the Infant and Toddler Forum, Judy explained that portion size plays a huge role in our children's lives.
"It's one of the main ways in which, parents can inadvertently override children's self-regulation systems. Larger portions form our acceptance about what is an appropriate amount to eat and this becomes the 'norm'.
"In other words, how much you offer often determines how much your child will eat and habits learned in early life generally tend to persist."
Toddler and preschool portion sizes
The Infant and Toddler Forum developed a visual portion guide to help parents work out how much of certain foods they should be giving their pre-schoolers. It's basically a guide to give mums and dads better idea of portion sizes for particular foods and meals.

"Parents are surprised by the amount their toddler should be eating. The survey revealed that many were routinely offering their toddler too many treats," Judy said.
"More than a third of parents usually offer a whole bag of crisps; nearly twice the recommended amount, and  24 per cent of parents are giving their child a whole pack of jelly sweets: three times the recommended weekly amount."
Judy has revealed her top tips for helping parents think about their toddler's daily food intake:
Keep to planned snacks rather than allowing grazing and offer nutritious food such as oatcakes, fruit or breadsticks.
Hug or distract your child when they are upset rather than giving food or sweet drinks.
Distract your child with an alternative activity if they ask for food between their meals and planned snacks.
If given, limit sweets and crisps to one item once a week and decant a small amount into a little pot rather than giving your child the whole packet.
Water is the best choice for drinks. If you offer fruit juice dilute it about one in 10 with water.
Limit milk drinks to 100-120mls per day – toddlers need much less milk than babies.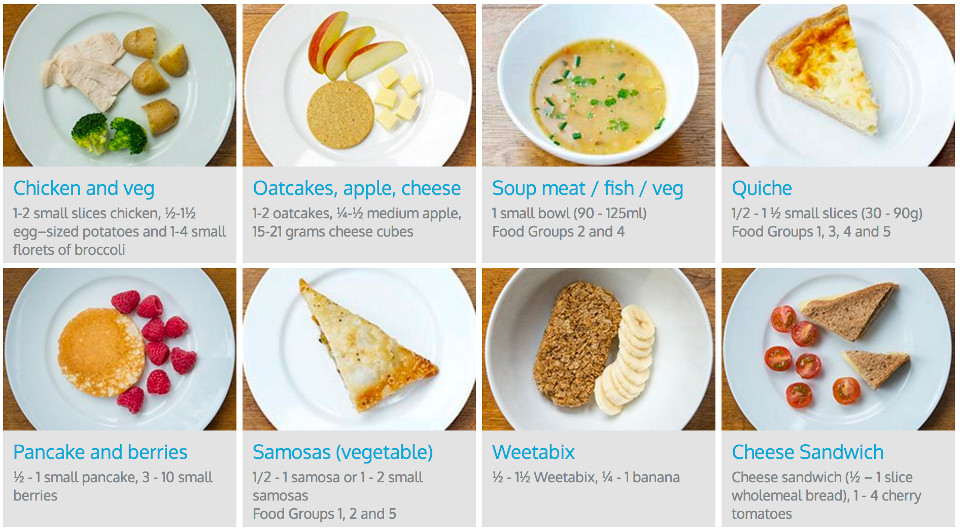 The organisation has even created a toddler food tracker so parents can keep a keen eye on what their tots are eating.
The Australian Dietary Guidelines for children point out that children also need some physical activity each day. The Australian government has also released a guide to serving sizes for children: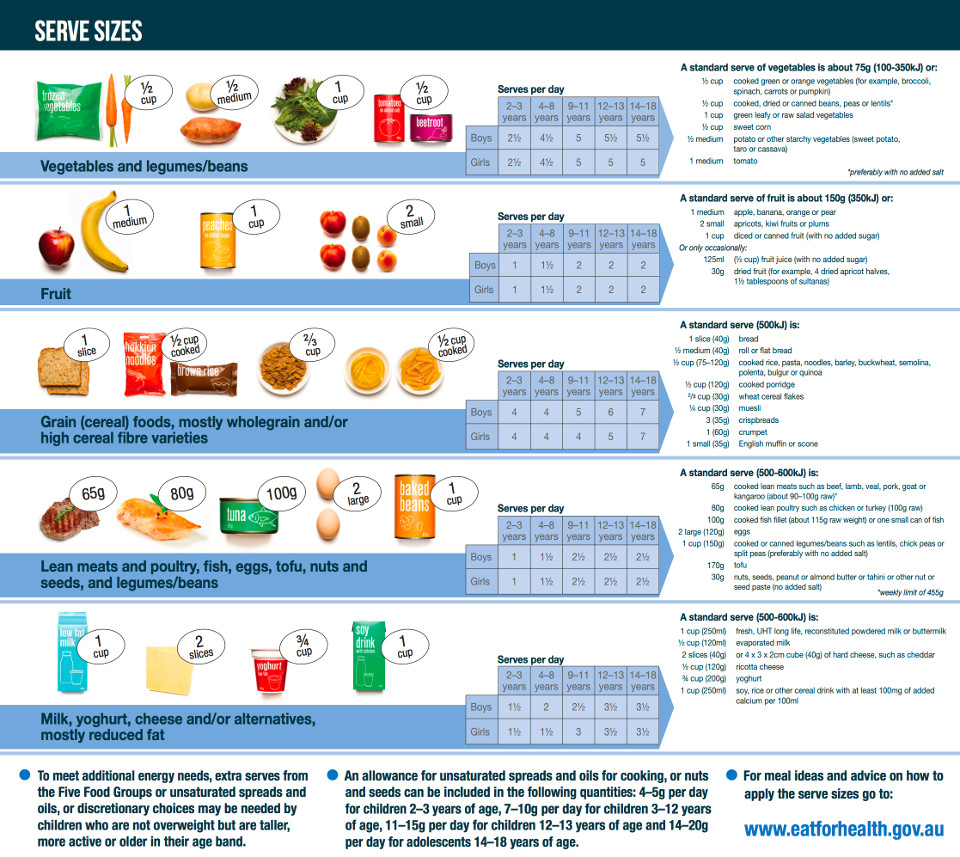 You can also help keep your child's nutrition on track with The Healthy Kids Cookbook, which is packed full of simple recipes which are delicious and nutritious for kids. All of the recipes have been designed and cooked by a nutritionist.
Of course, portion size is just as important for adults, and The Healthy Mummy has plenty of information available on portion control guidelines. We also have the brilliant Portion Plate which makes it super easy to work out portion sizes for each meal.
Try our Healthy Kids Smoothie!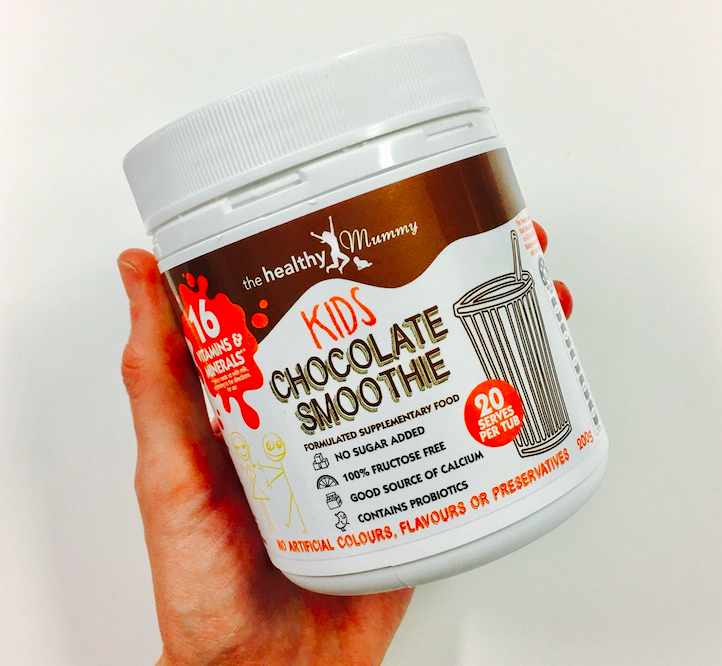 The Healthy Kids Smoothie has been specially made as a healthy snack for kids and is ideal if you have fussy eaters or want to ensure your children have a nutritious and healthy smoothie snack. It also has a 4.5 Health Star Rating when made with skim milk. Plus it contains NO added sugars.
The sugar content in The Healthy Kids Smoothie is from NATURAL sugars from the lactose in the milk and is FREE from added sugars. WHO recommend aiming for 5% added sugars in the diet and this product provides NO added sugar
The Healthy Mummy Kids Smoothie is rich in carbohydrates and protein and is a natural energy packed smoothie made for kids.

It contains 16 essential vitamins and minerals and when combined with milk, provides children with 50% of their Calcium RDI. 

It also contains probiotics needed for healthy guts and is free from fructose.
GET YOUR HEALTHY KIDS SMOOTHIE TUB HERE!