35 healthy snack ideas
HEALTHY SNACK IDEAS...Feeling hungry in between meals? Then it's important you have some healthy snacks on hand.
HEALTHY SNACK IDEAS…
Feeling hungry in between meals? Then it's important you have some healthy snacks on hand. Not only will this stop you making poor food choices but snacking throughout the day also helps boost your metabolism and gives you energy!
There are HEAPS of fad diets out there – some of them suggest that you consume hardly any calories, some of them suggest that you cut out various food groups and some of them suggest eating nothing but one type of food.
We don't believe in any diets like this and we believe all food you consume should be balanced, healthy and good for you – and that you should eat well at all times which is what the 28 Day Weight Loss Challenge focuses on.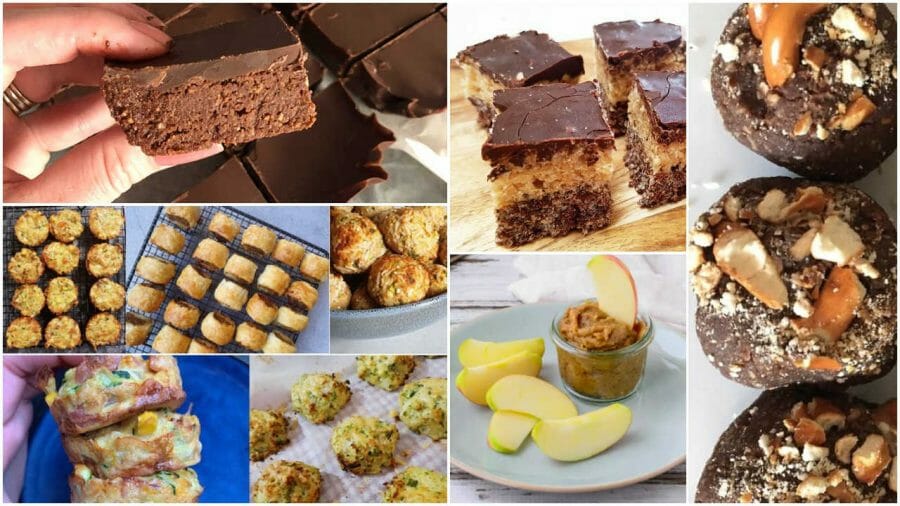 The importance of snacking
Eating snacks throughout the day is a great way to keep energised – and to still lose weight. Snacking does a lot of things – it keeps your energy levels up, boosts your metabolism, keeps you going and also helps you to feel like you're just eating normally. If you eat 8 times a day including snacks and meals, you won't even feel like you're on a diet.
We think that to have an enjoyable life, you've got to eat – and you've got to eat foods that you enjoy and that are packed with flavour. We love snacking – some of our favourites include Greek yoghurt topped with fresh fruits, smoked salmon on wholegrain toast, cottage cheese topped crackers, grapes… there are plenty of snacks to choose from.
Top tips for snacking – plan ahead!
Our top tip for snacking sensibly and successfully is to plan ahead. We always advocate planning, because it means that you'll always have healthy food in the house. If your cupboards are empty but you're hungry, you'll be more likely to eat the wrong types of food – so plan your week and make sure you've always got something healthy to eat.
7 guilt-free savoury snacks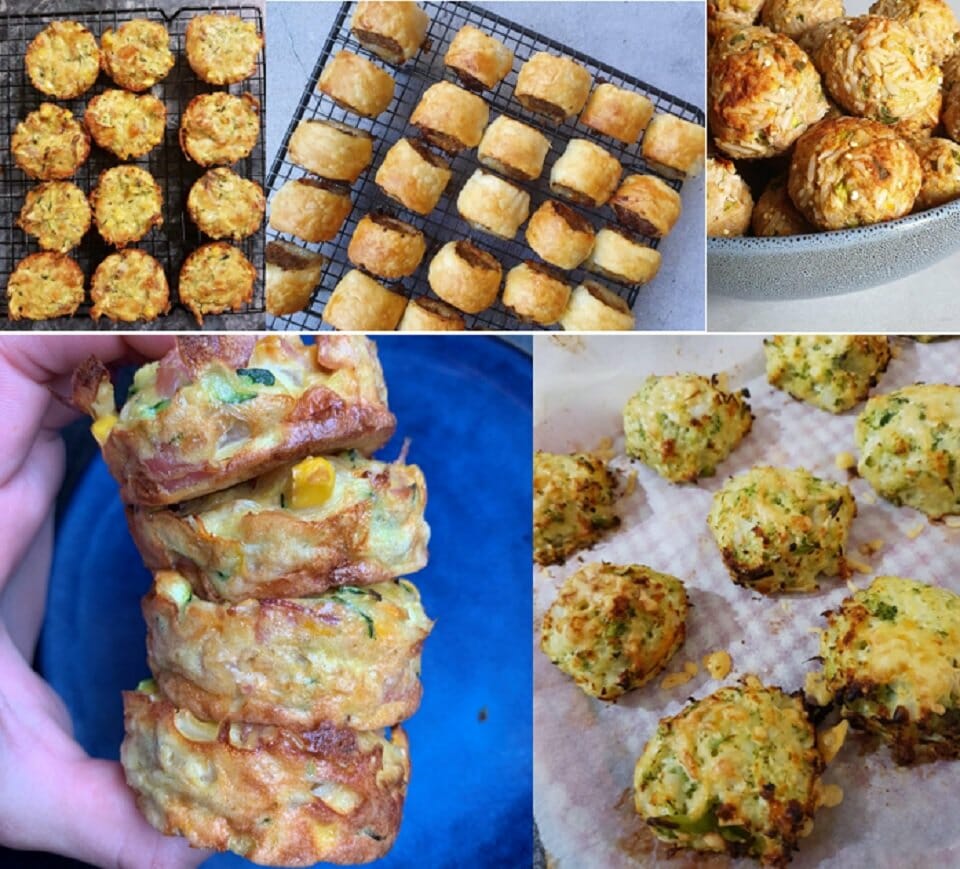 1. Cheese and Zucchini bites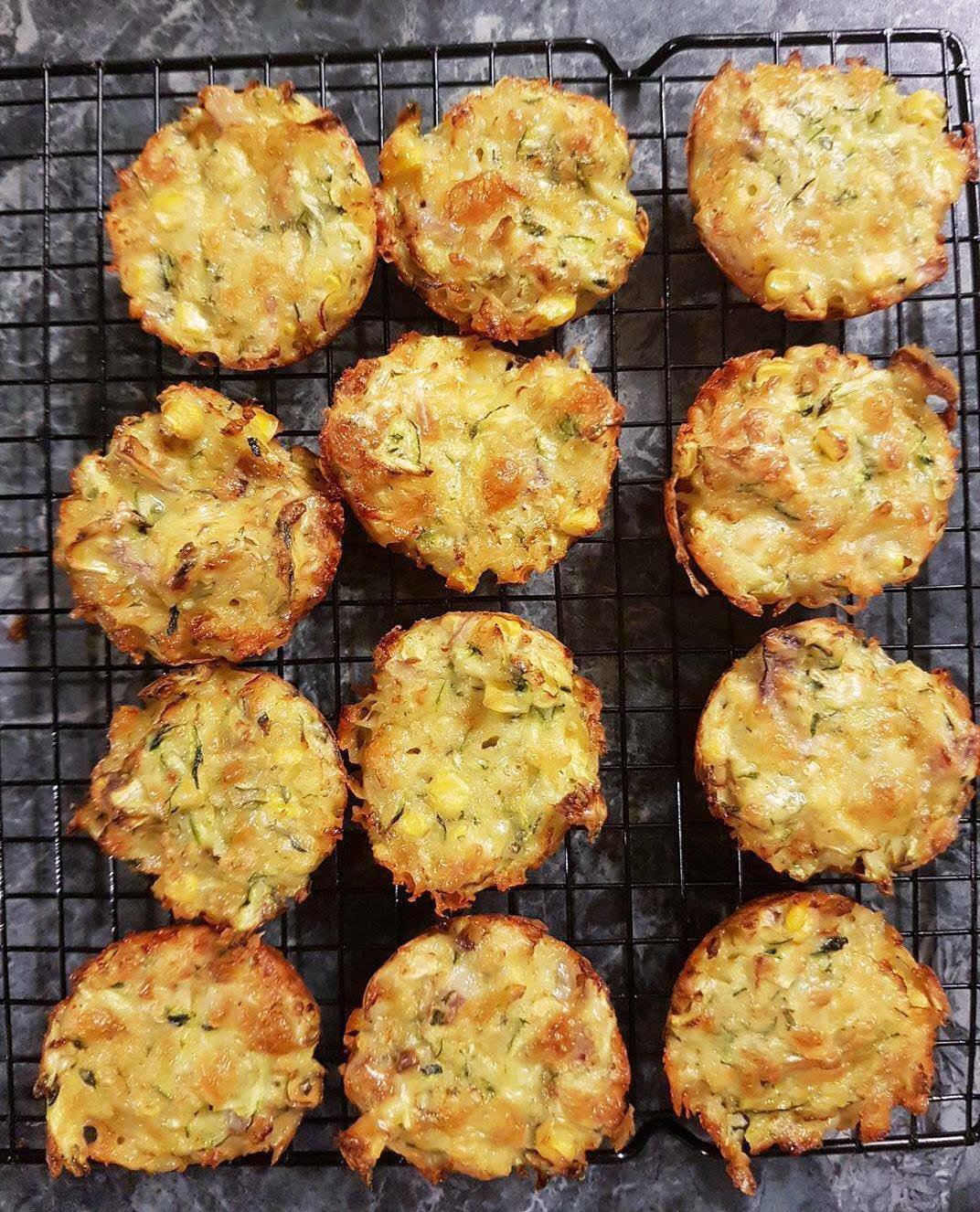 These cheese and zucchini bites are PERFECT. At only 39 calories each, they're hard to stop at just one.
Packed with nutrition, they take no time at all to throw together and can be devoured on-the-go, especially if you're trying to lose weight on the 28 Day Weight Loss Challenge.
Feel free to substitute with any other veggies you have on hand such as grated carrot, corn, or finely chopped capsicum.
2. Hidden Veg Sausage Rolls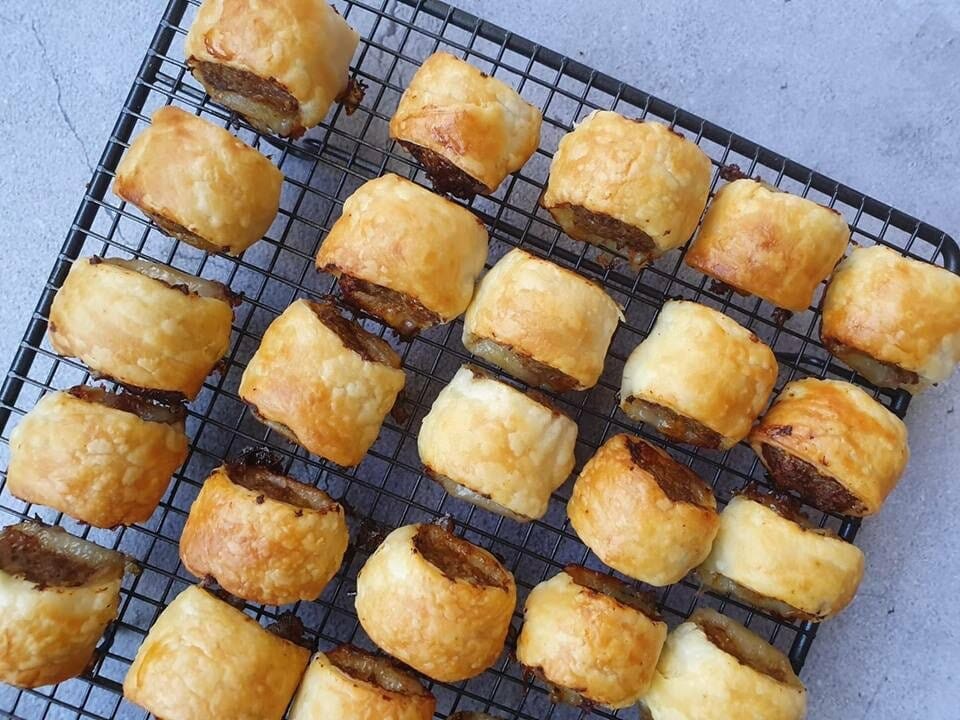 Sausage rolls are a hit with both kids and adults and this healthy "hidden veggie" version can be enjoyed all year round.
3. Easy Zucchini Muffins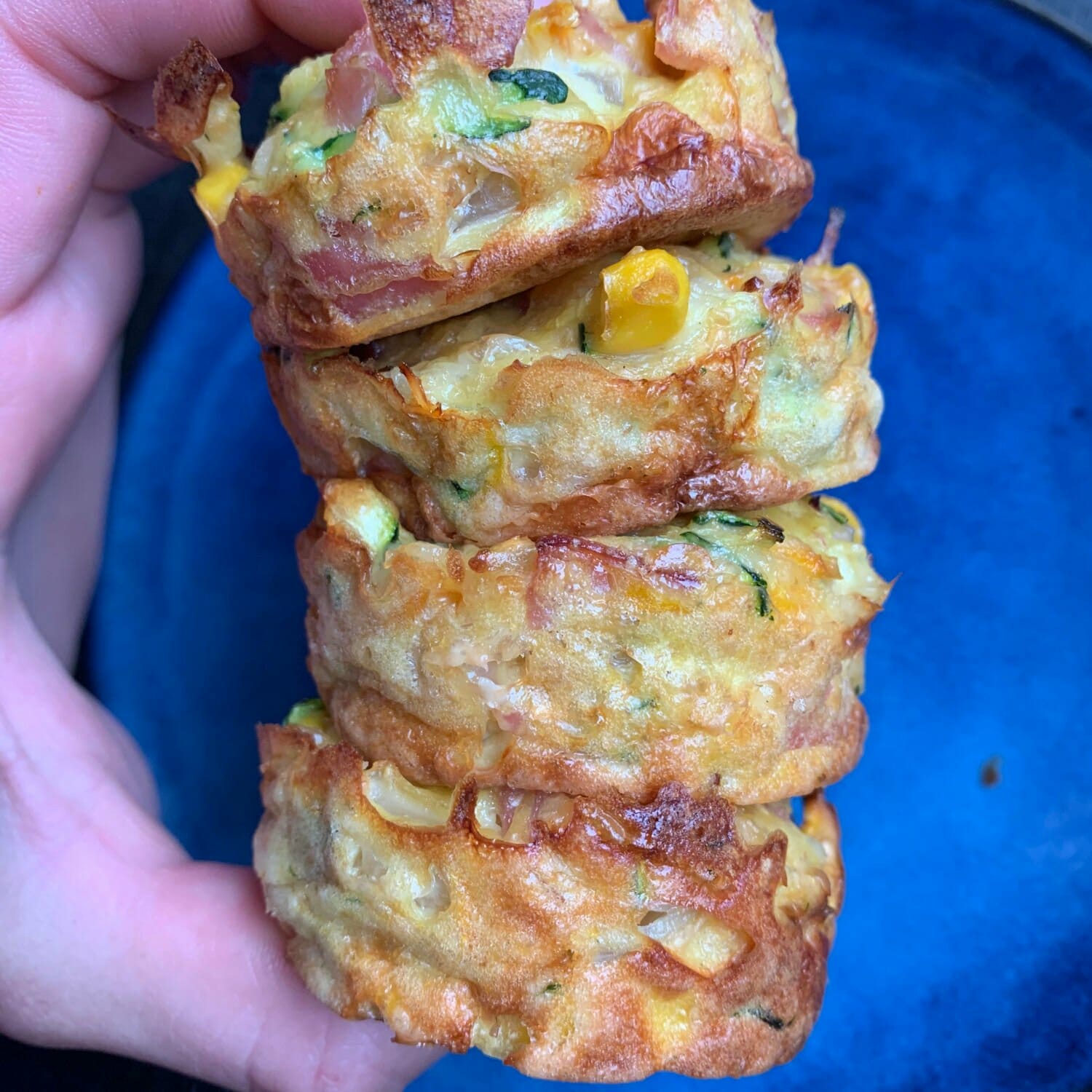 Zucchini Muffins are a popular savoury muffin recipe from the 28 Day Weight Loss Challenge which is perfect for a mid-morning/mid-afternoon snack.
4. Cheesy Broccoli Bites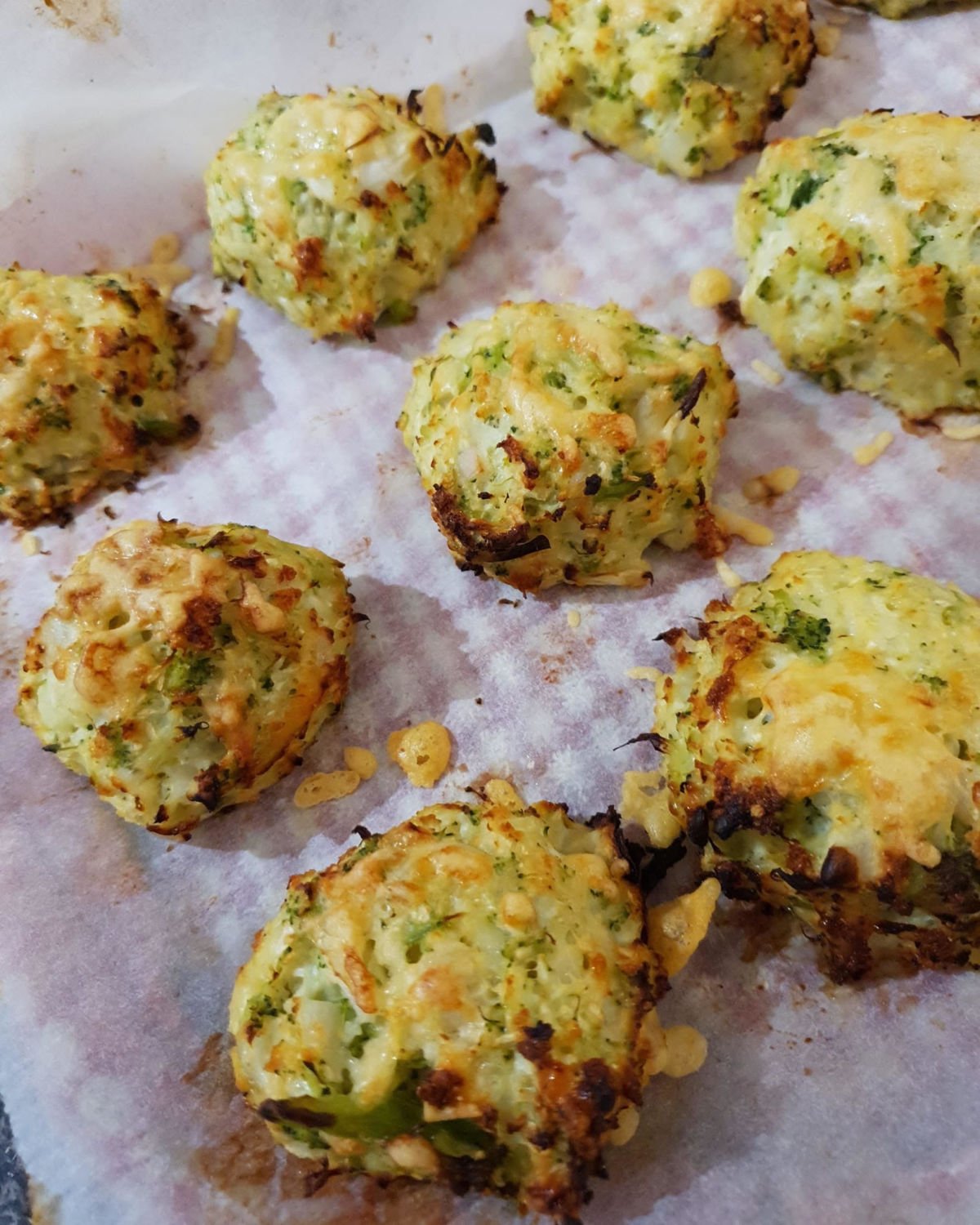 These cheesy Broccoli Bites will appeal to the whole family. Serve them up hot as a healthy snack, or pop them in the lunchbox to enjoy cold the next day. This is a great budget friendly recipe from the 28 Day Weight Loss Challenge.
5. Asian Pork Rice Balls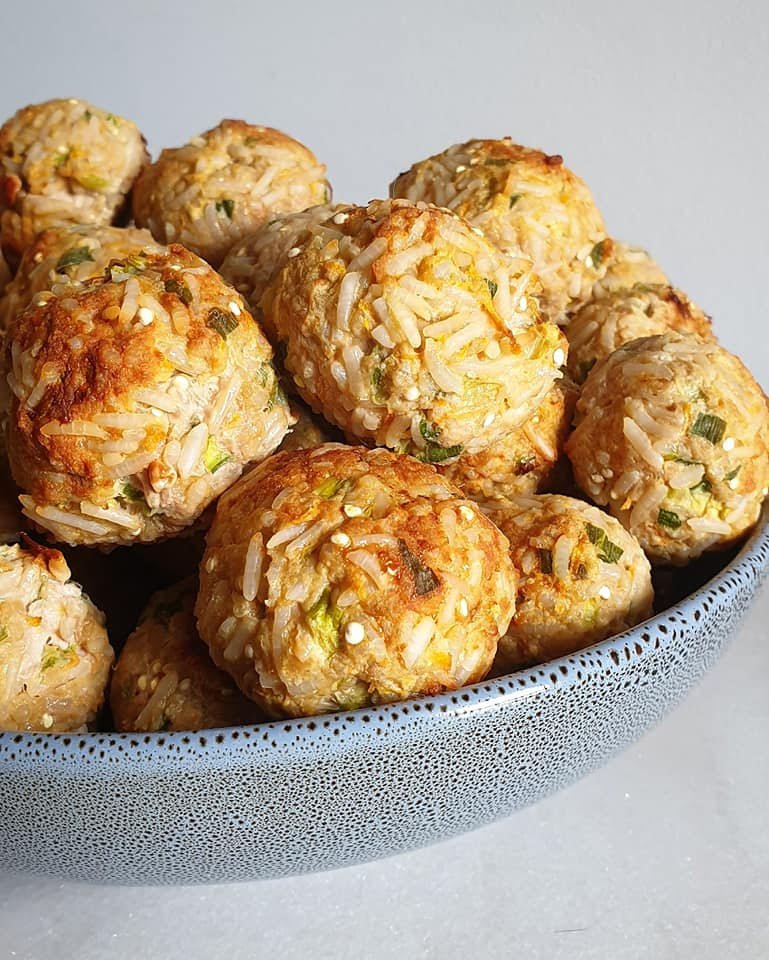 These Asian inspired rice balls are a great savoury snack that can be kept in the fridge for 3-4 days or in the freezer for up to two months.
Just grab 2-3 balls per person and reheat when you want a quick and delicious protein filled snack.
6. Homemade dip and rice cakes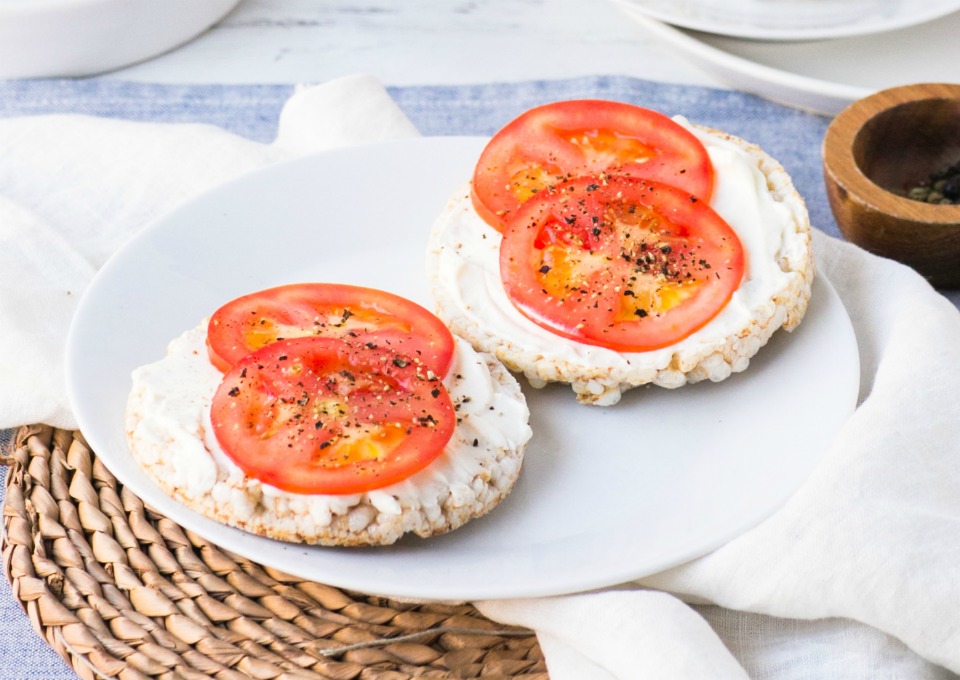 Commercially prepared dips are often packed with sugar, salt, fat and not too much of the healthy vegetables pictured on the pack. Instead, whiz up a couple of your own healthy dips to store in the fridge for several days. Then just dollop it on top of a rice cake or rice crackers and you've got yourself a handheld snack that is satisfying and nutritious.
Try this Healthy Homemade Hummus recipe or the Rice Cakes with Ricotta and Tomato pictured above (recipe available on the 28 Day Weight Loss Challenge).
7. Paprika Roasted Chickpeas – 45 calories
Having a jar of these in the cupboard is a great way to ensure you always have a healthy snack on hand when needed. You can adjust the recipe if you fancy something sweet by swapping the paprika and salt for some brown sugar and cinnamon.
45 CALS Serves 1, Prep time 10 mins, Cook time 30 mins
INGREDIENTS
¼ cup tinned chickpeas, drained
¼ tsp extra virgin olive oil
¼ tsp smoked paprika
pinch of salt
METHOD
1 Preheat the oven to 180ºC.
2 Drain chickpeas. Tip onto paper towel, then rub gently to dry them. Transfer to a lined baking tray.
3 Drizzle with olive oil and toss to combine. Sprinkle with paprika and a pinch of salt and bake for 30 minutes.
4 Allow to cool slightly to serve.
TIP Make extra and store in an airtight container in the pantry for up to a week.
7 Sweet snack recipes
1. Raspberry Coconut Slice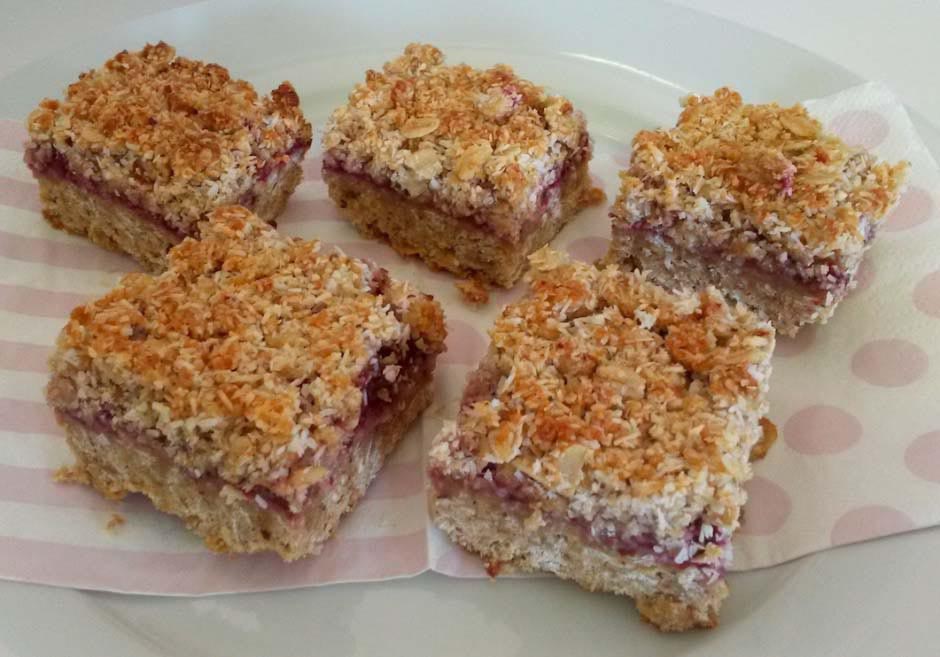 2. Healthy Chocolate Weet-Bix Slice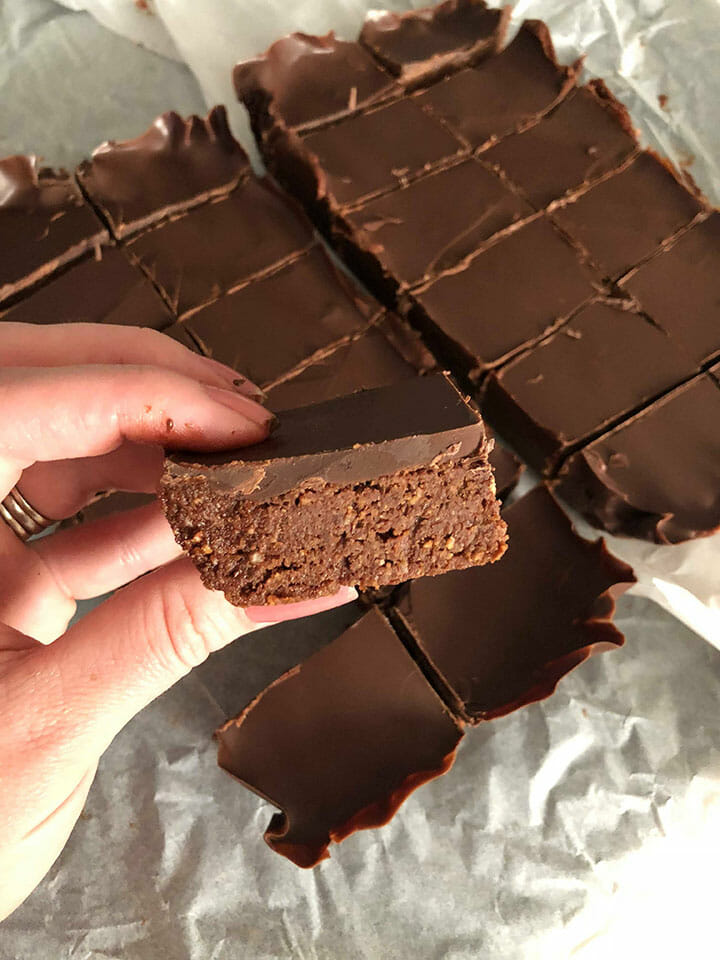 3. Peanut butter bars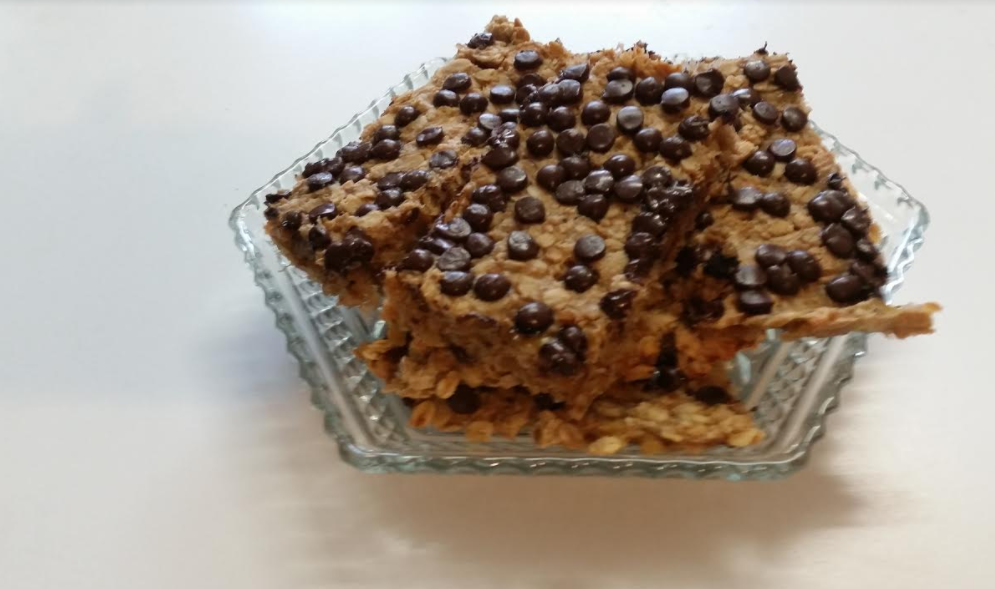 4. Peanut bubble crunch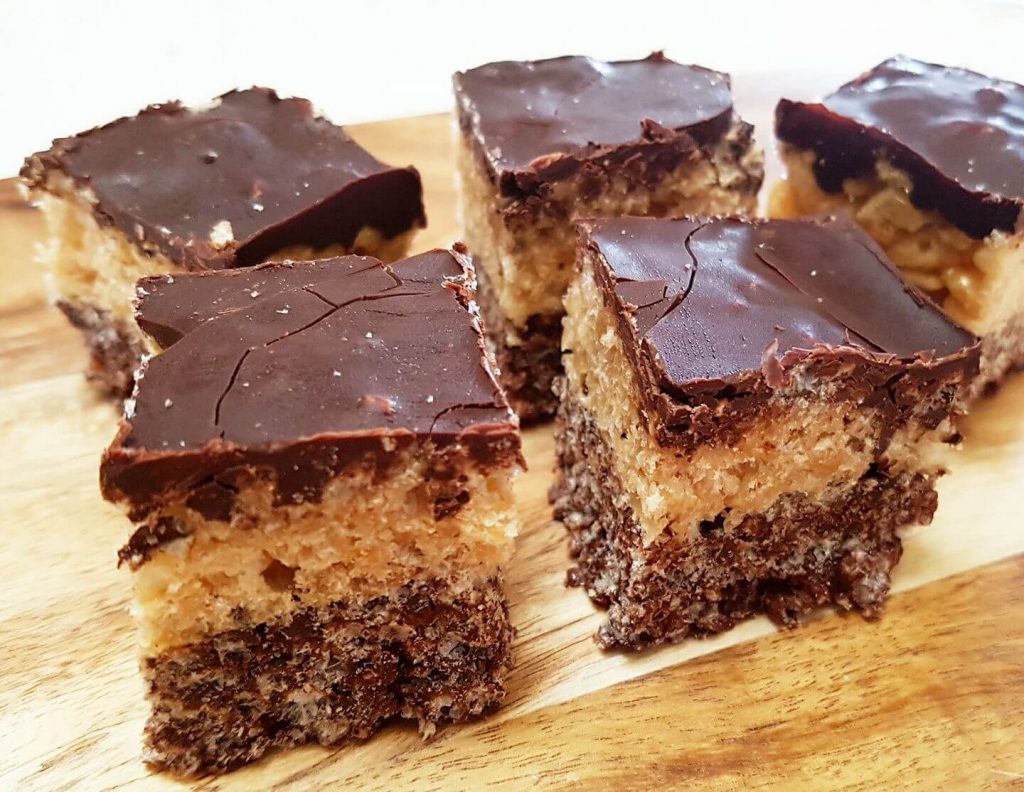 5. Chewy peanut butter cookies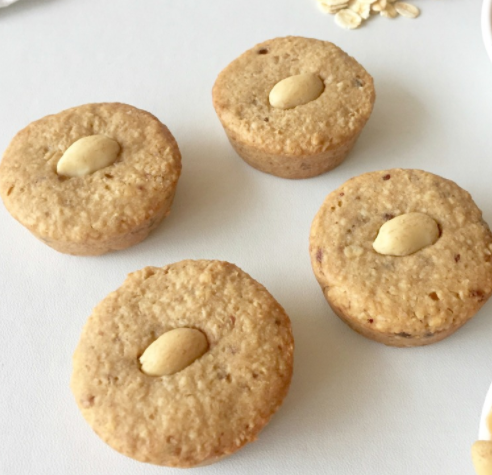 6. Healthy no bake honey coconut cookies – just 99 calories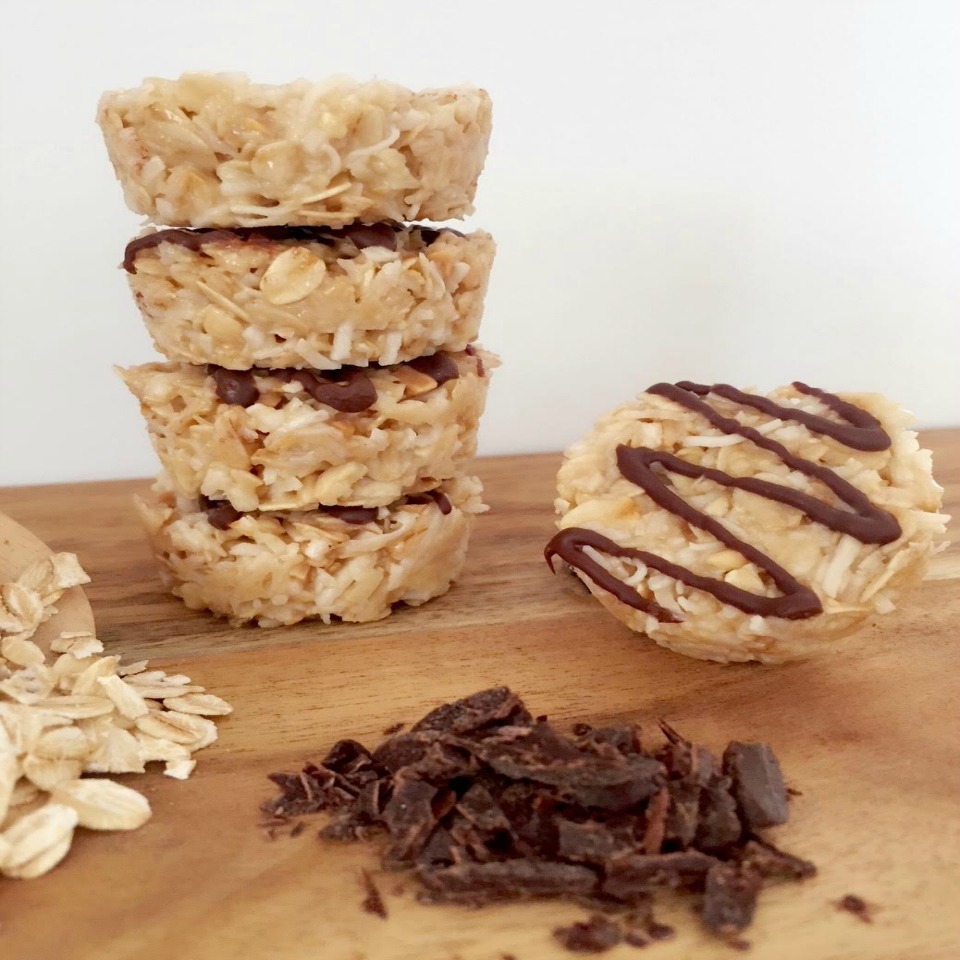 7. Coconut Date Delight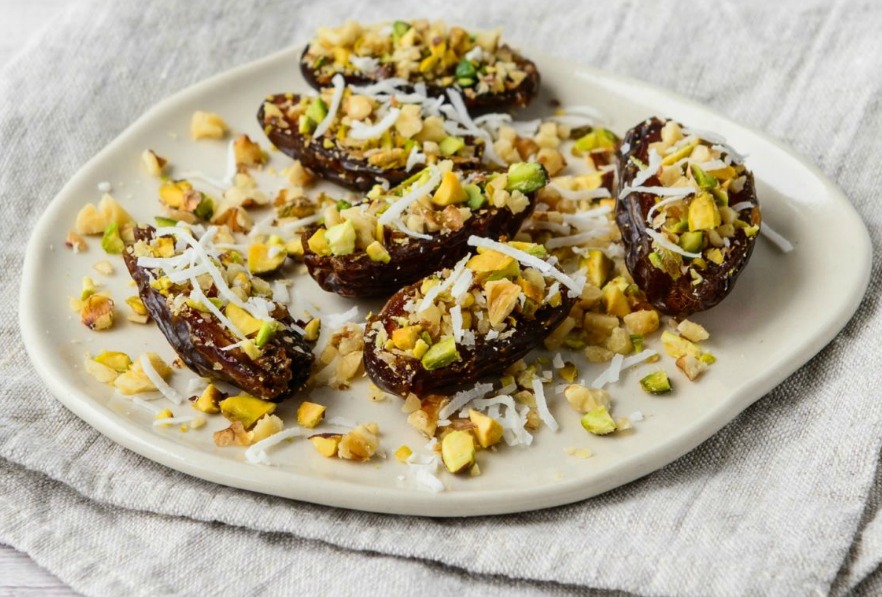 Here is a great fix for a sweet craving, from our 28 Day Weight Loss Challenge. An easy to prepare and healthy snack with the sweetness of dates and goodness of nuts and coconut.
Ingredients (Makes one serve)
3 medjool dates, fresh
1 tablespoon pistachios, unsalted
1 tablespoon walnuts
1 teaspoon shredded coconut
Method
Cut dates in half and remove pits. Roughly chop pistachios and walnuts and combine.
Fill each date half with nut mixture, sprinkle with coconut to serve.
10 SIMPLE healthy-eating snacks
1. Toast with almond butter and banana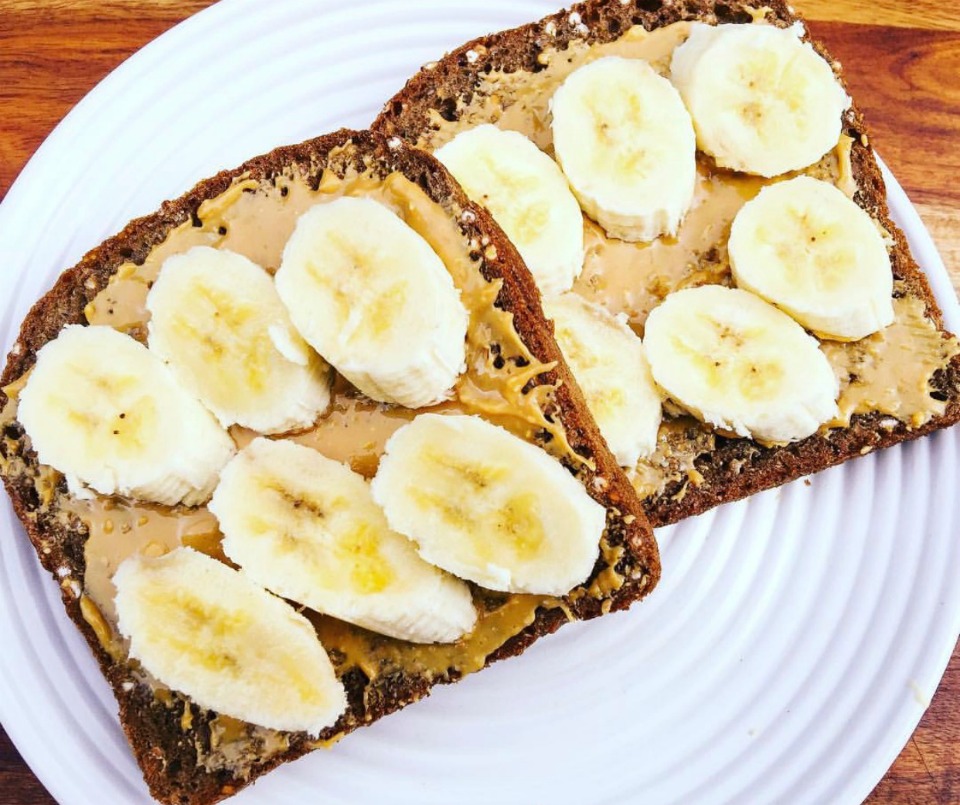 One slice of wholegrain toast spread with 1 tsp. almond butter and topped with a chopped banana makes for a sweet snack, perfect at any time of the day.  Almond butter will give you some healthy omega-3 fats, whilst the banana will give you some potassium.
2. Healthy Mummy Snack Bars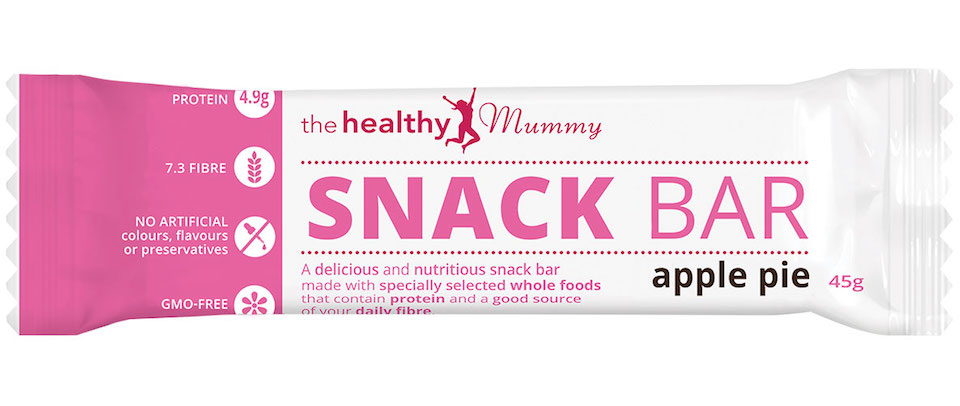 The Healthy Mummy Snack Bars are a delicious and nutritious snack which contain protein and are an excellent source for your daily fibre. The snack bars are made with specially selected whole food ingredients and are designed to be a convenient on the go solution for busy mums! They are so indulgent they feel naughty but at under 215 calories each they are the perfect healthy lifestyle companion.
Get your Healthy Snack Bars Here
3. Almonds
For a tasty snack mix some almonds with 2 x tbsp of low fat yoghurt for a snack with crunch, texture and a bit of sweetness. Nuts also contain heart-healthy omega-3s and they are a great source of on the go protein.
4. Hummus and crudités
Hummus is packed with protein and healthy fats. Serve it with a few chopped carrots sticks or sticks of celery. Pop it into a lunchbox and you can easily turn it into a portable snack, too.
5. Hardboiled eggs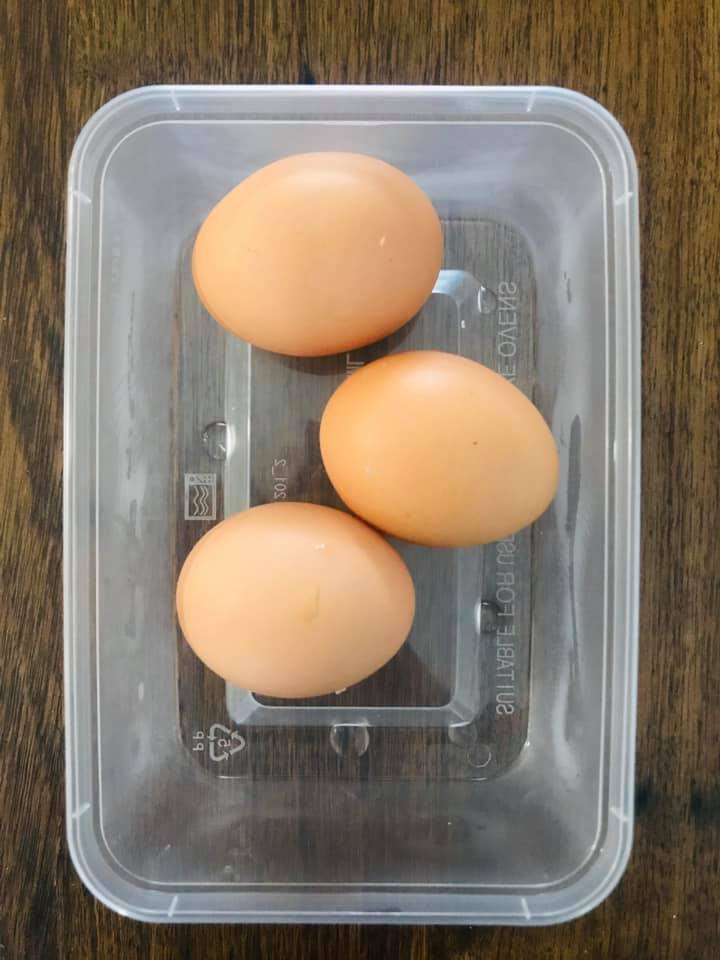 It's a boring snack, but it's a protein filled one. Boil two eggs and eat with a sprinkle of paprika for a high-protein, on the go snack. Make things even easier for yourself – boil eggs by the dozen, peel them and keep them in an airtight container in the fridge. They'll last for a couple of weeks.
6. Apple and almond butter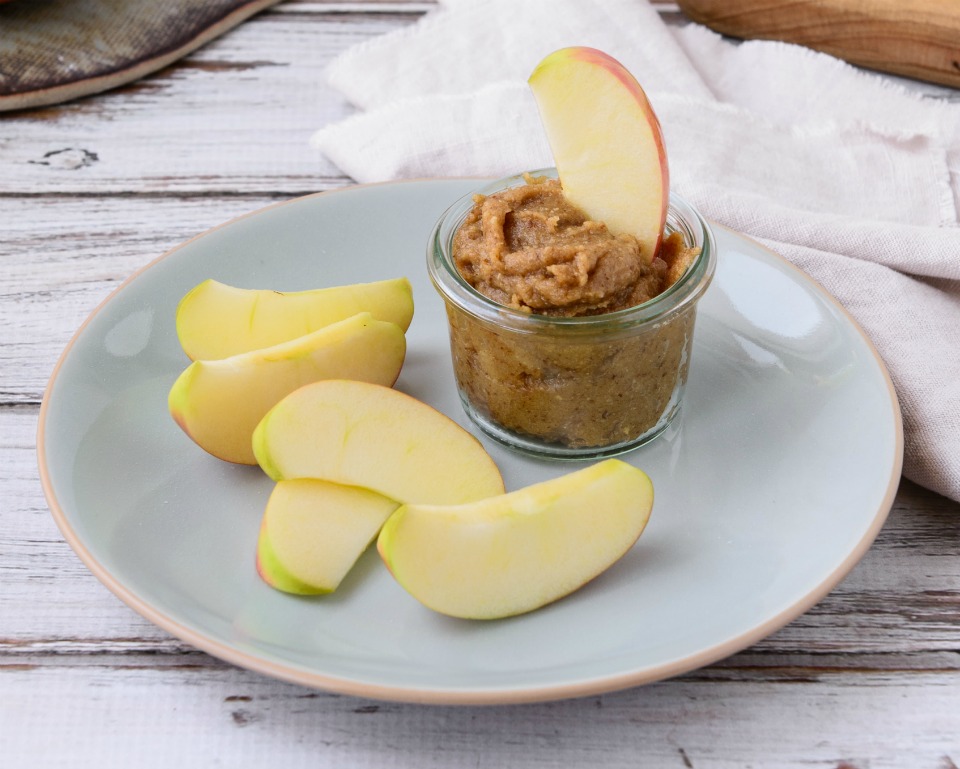 Slice an apple into wedges and spread the wedges with 1 tbsp. of almond butter for a protein filled snack that's also high in fibre. Keep the skin on the apple for the most nutrients.
7. Fruit smoothie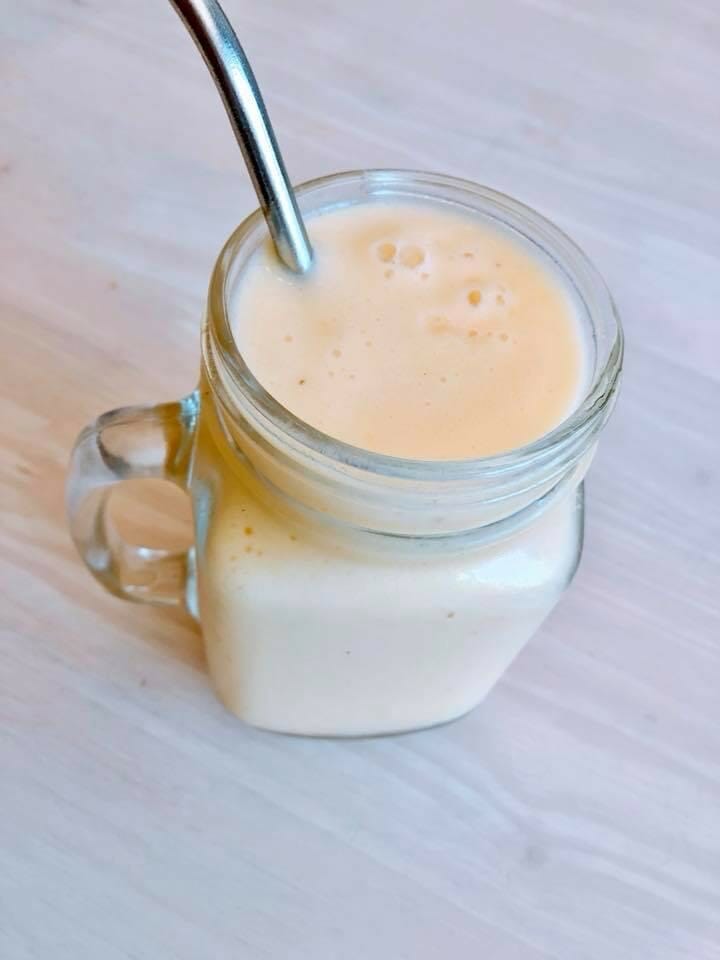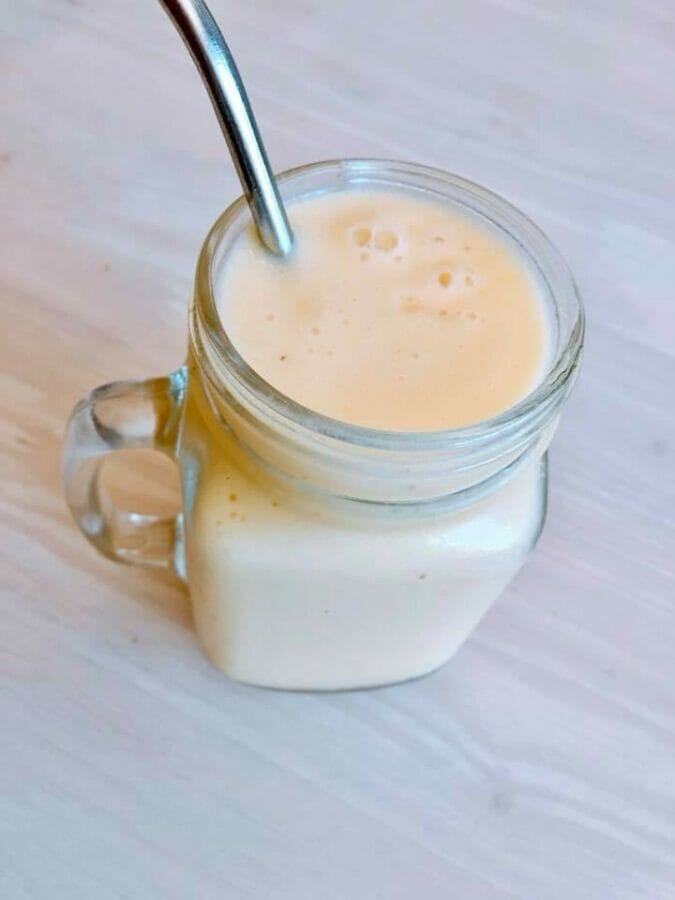 Make up a batch of smoothie in the morning and pad it out with ice for extra texture. Some varieties include banana, milk and honey, mixed berry, kiwi and apple – whatever your tastes plus add in some of the Healthy Mummy Smoothie mix. Calories per snack: 250-300 calories depending on fruit and ingredients used.
8. Omelette and cottage cheese
Omelettes take a very short amount of time to make – a couple of minutes at most, and they are wonderfully filling and nutritious. Fill your omelet with a little low fat cottage cheese and if you like, some shredded onion for a bit of bite. You could also cook omelettes, chill them and keep them in the fridge for a day or two until you're ready to eat them.
9. Homemade crisps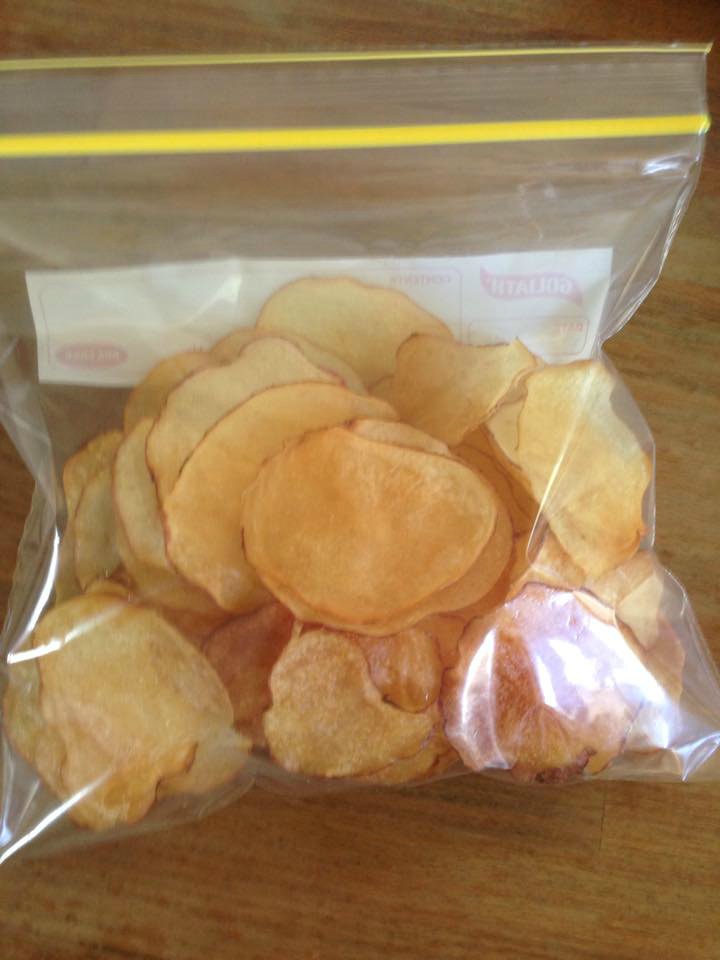 Make crisps that are super healthy by thinly slicing a potato, spritz with cooking spray and a little seasoning and bake until crisp in a hot oven. Store them in an airtight container to keep them crisp and simply reach for them when you're feeling a bit peckish. Keep the skins on to keep in the vitamins and nutrients.
10. Avocado and crackers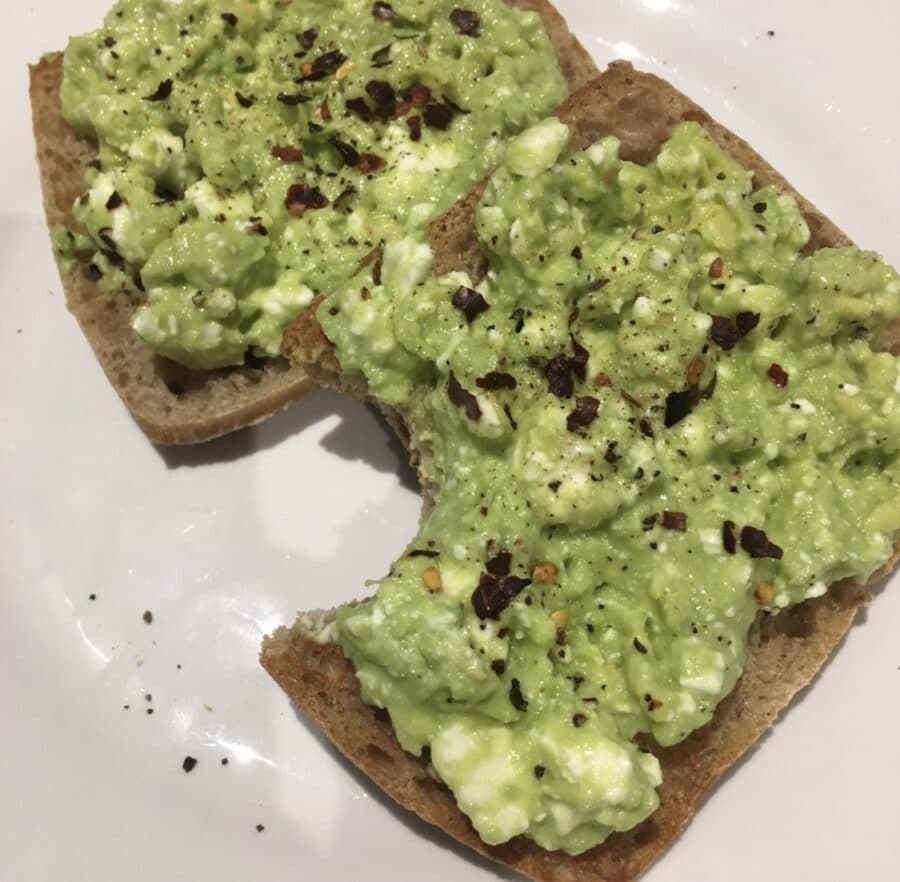 Avocado is a fantastic food. It's packed with vitamin C, plenty of healthy mono and polyunsaturated fats and plenty of fibre. Serve with a couple of wholegrain crackers for even more fibre and protein.
5 bliss ball recipes
1. Chocolate Salty Pretzel Balls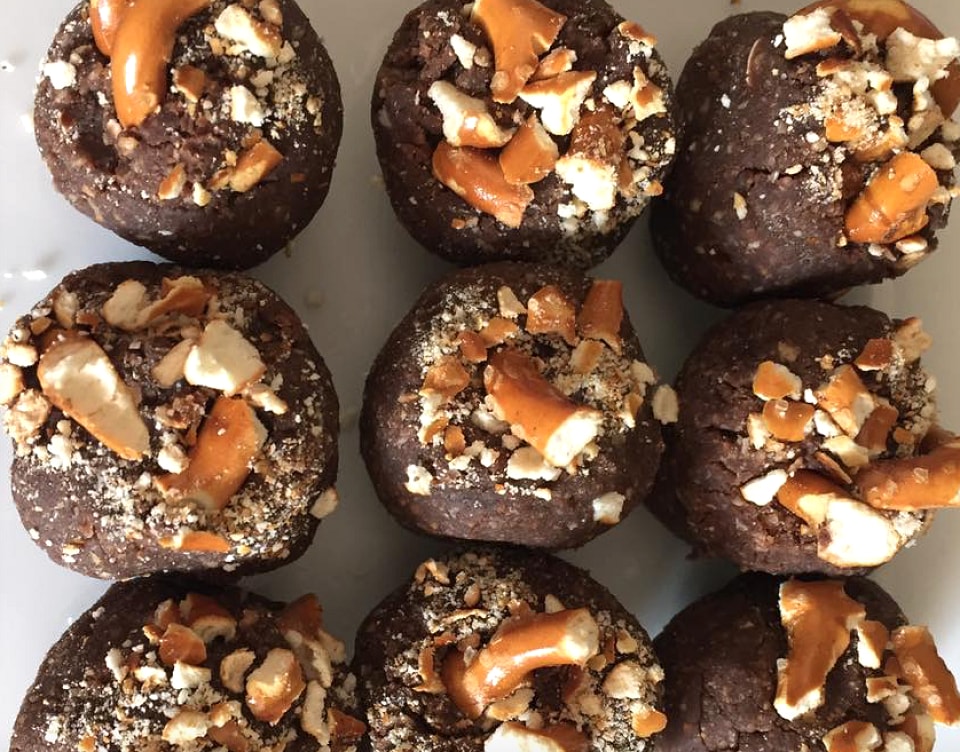 2. Mint Cream Bliss balls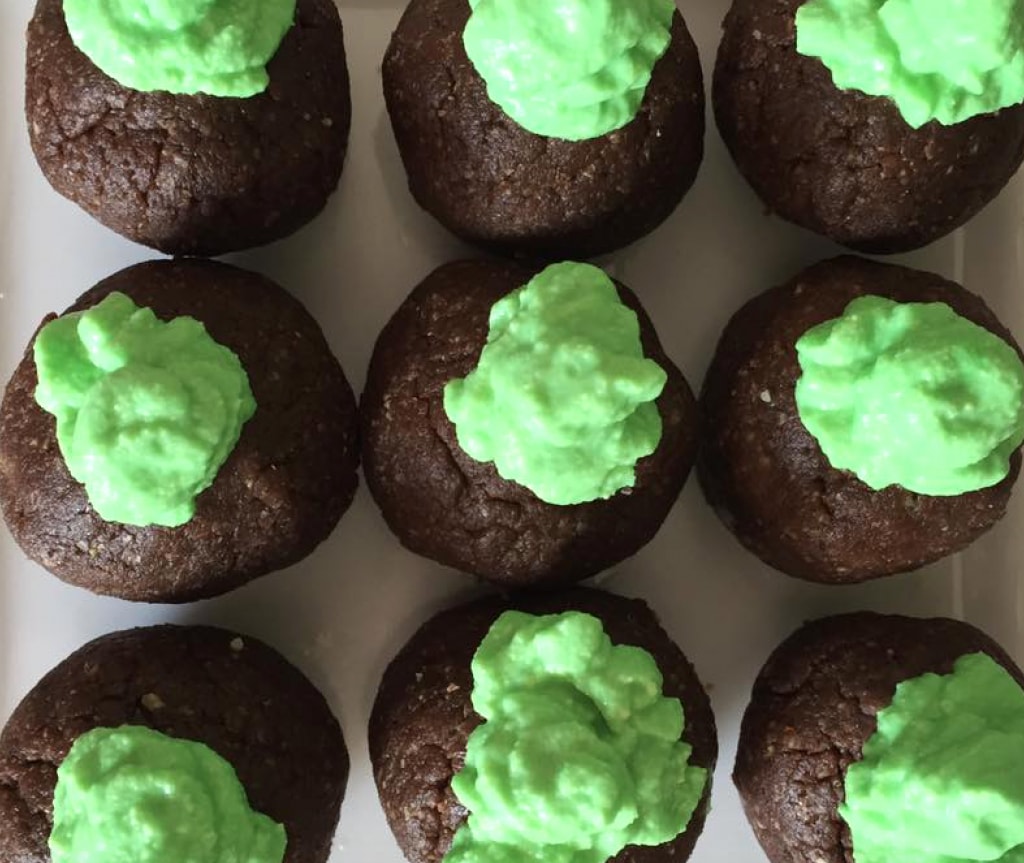 3. Nutty Nutella Bliss Balls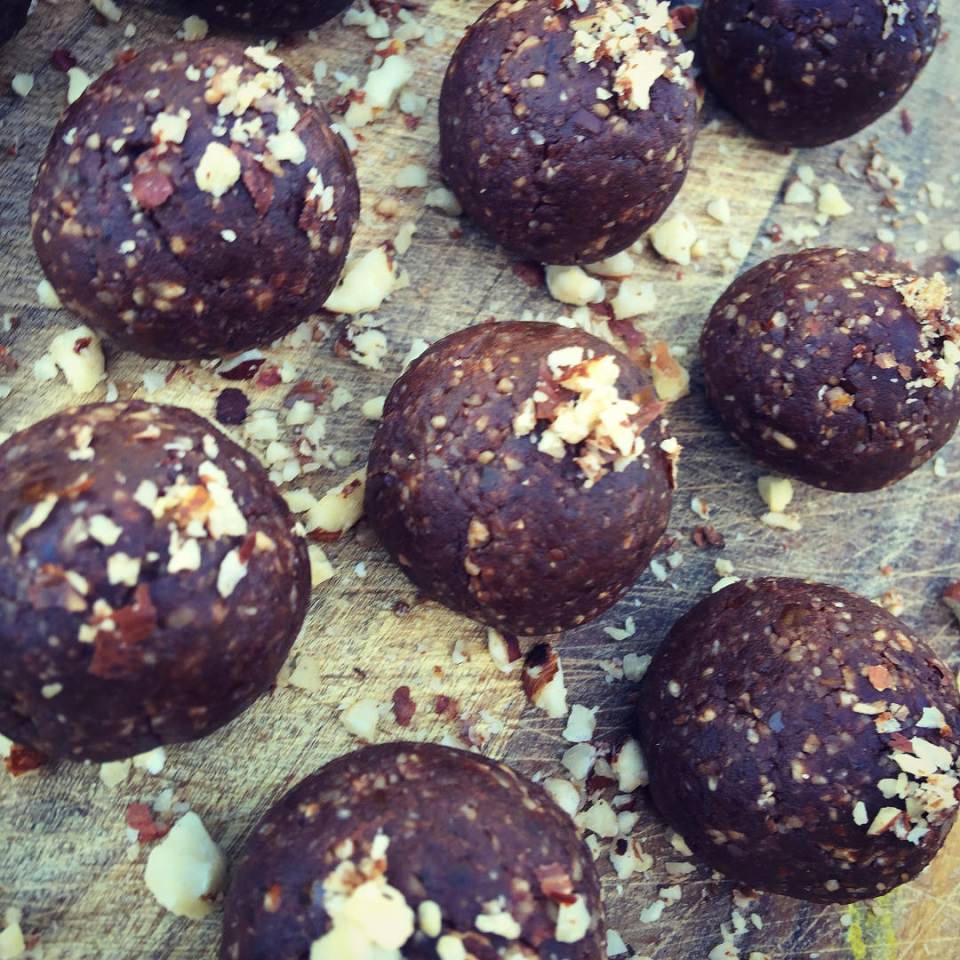 4. Chocolate Dipped Peanut Bliss Balls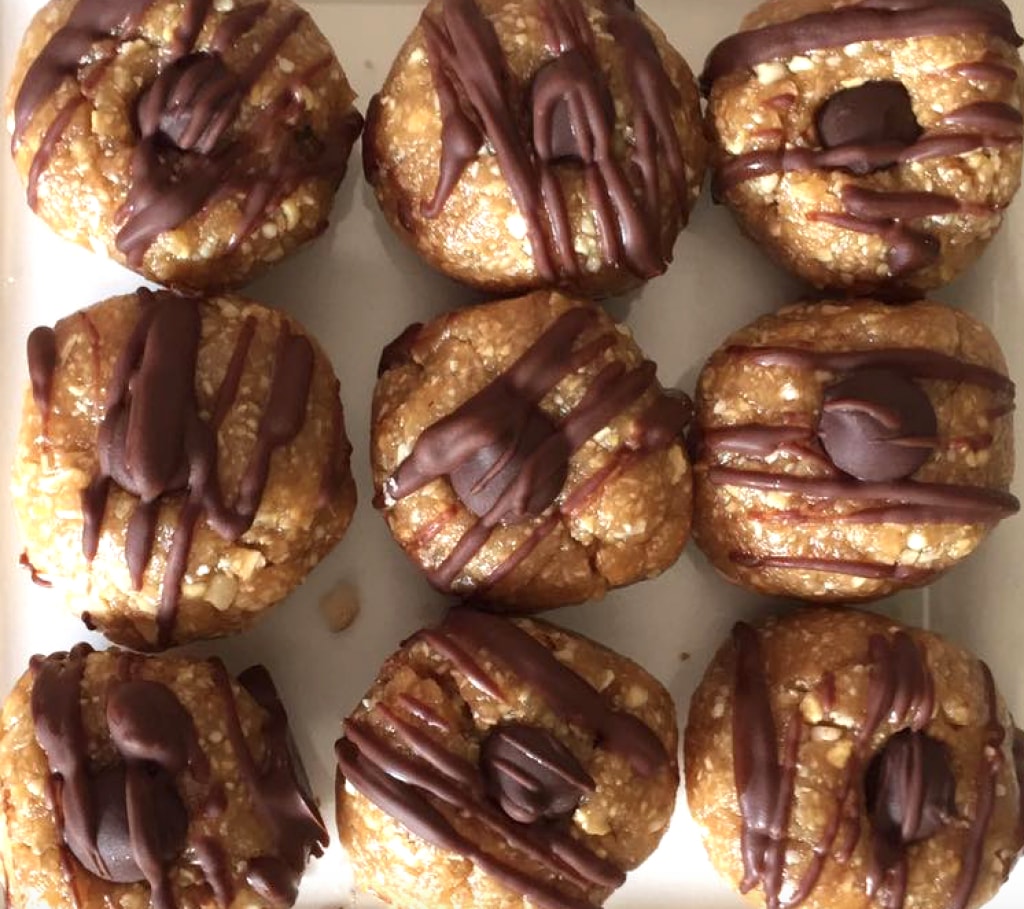 5. Healthy "Golden Gaytime" bliss balls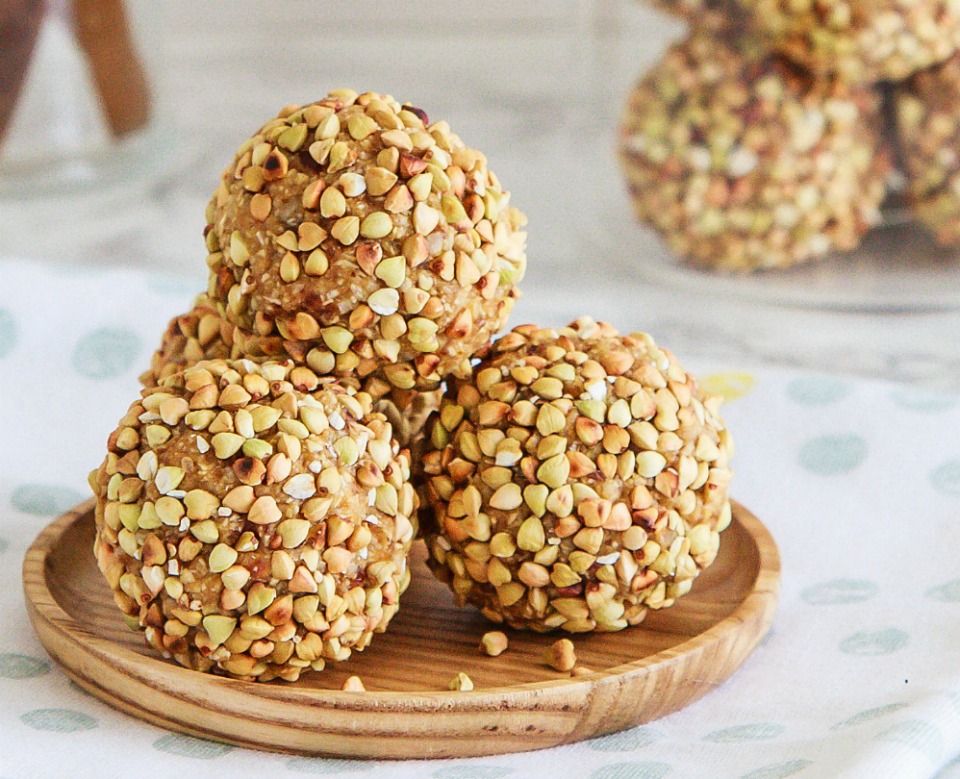 Read more:
6 healthy kids snacks
1. Baked Risotto Balls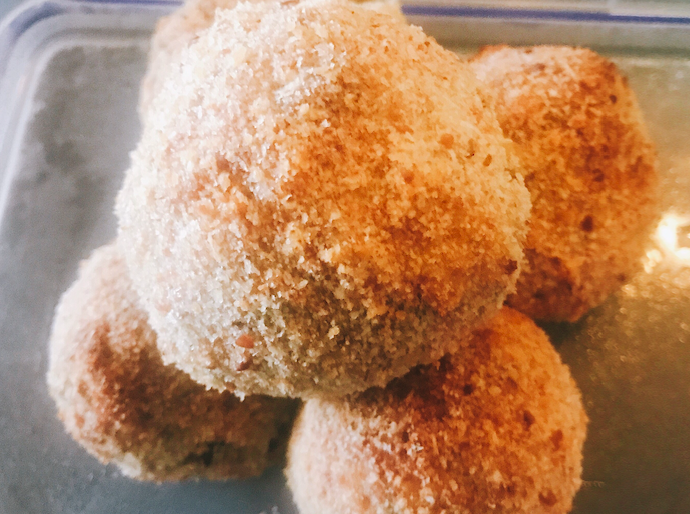 This is the perfect way to get your children eating rice from when they are young and find it difficult to use a soon. The flavour possibilities are endless too.
2. Salmon cakes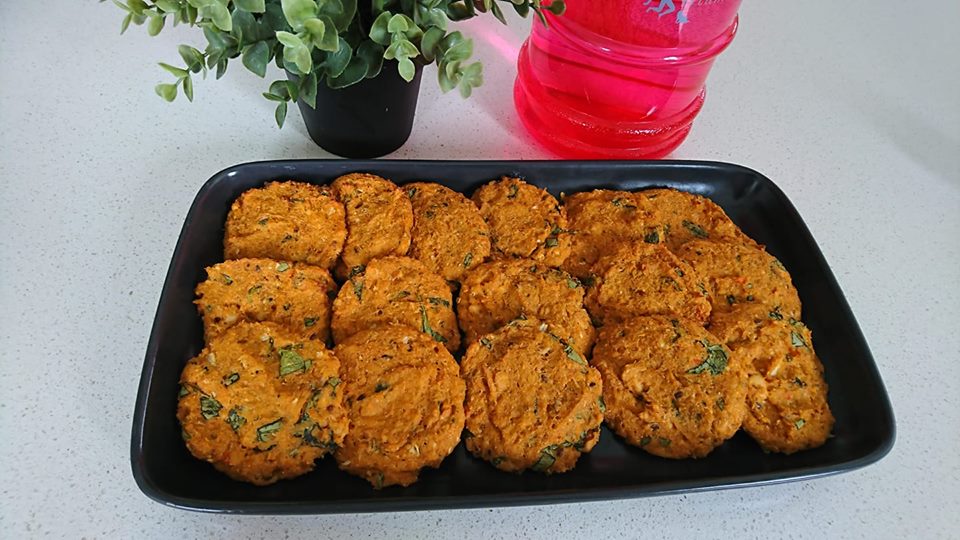 These cakes are a great way to get some fish into your family's diet. Tuna or salmon are also a good source of omega 3 fatty acids. 
3. Meat pies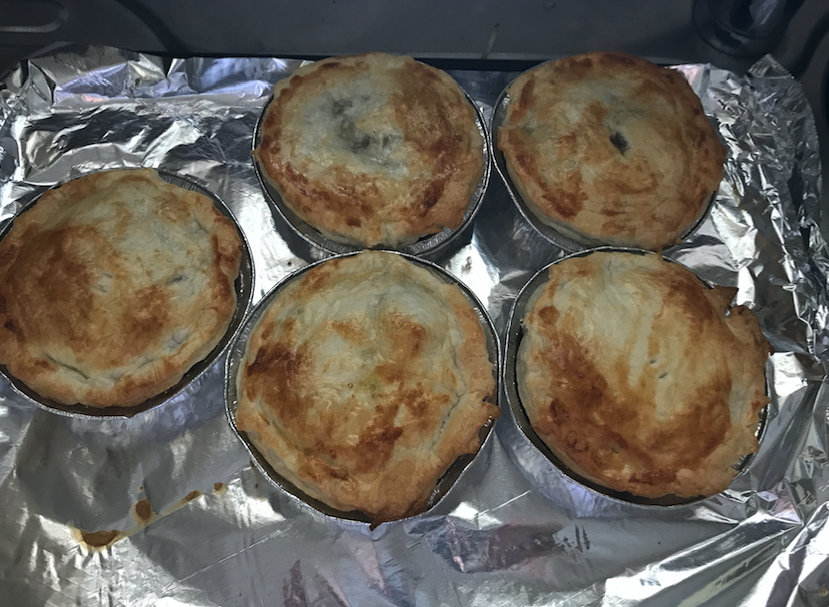 Little kids love their own individual pie. These homemade meat pies are a much better option than bough one, as there is less pastry and no artificial ingredients or added sodium. It's also a great opportunity to sneak additional veggies into your child's diet.
4. Homemade Muesli Bars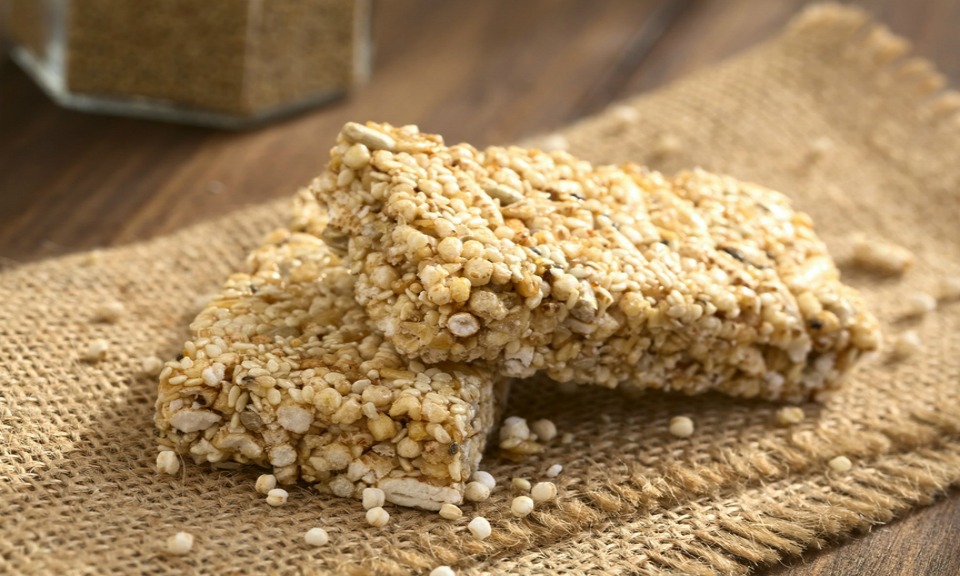 Homemade muesli bars are a handy, energy-packed snack for home or in a lunch box (this recipe doesn't contain any nuts). This recipe is deliciously sweetened with honey and apple, but has no refined sugar.
5. Savoury Muffins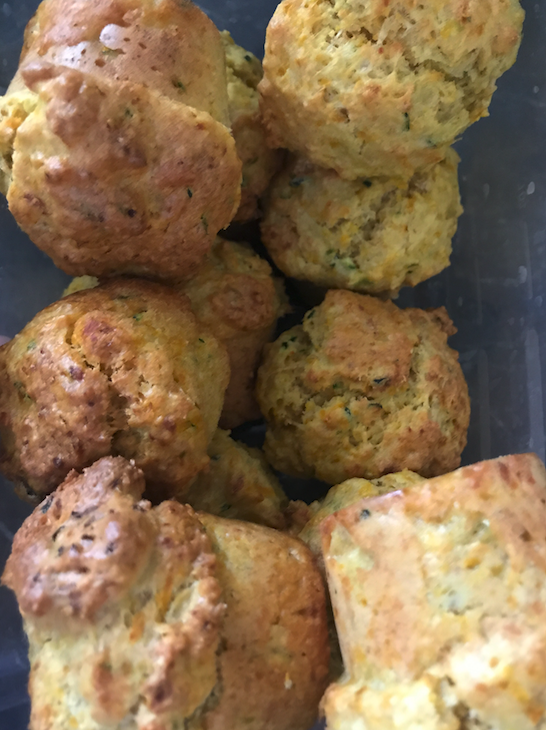 Some kids don't like sandwiches, so this muffin is a great alternative for lunches, or even breakfast. It is high in fibre, low in sugar and salt, and loaded with healthy vegetables. 
6. Sugarless Breakfast Muffins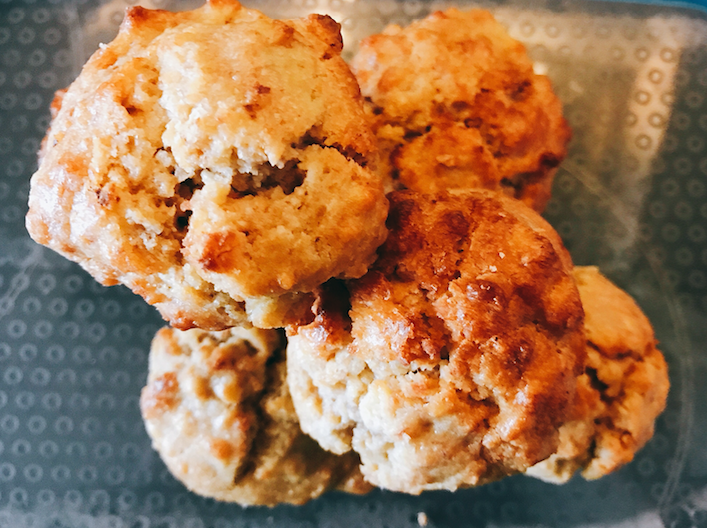 This recipe uses fruit for sweetness but contains no additional sugar and no refined sugar, as well as wholemeal flour.
You can find ALL of these recipes and more in the Healthy Kids Cookbook. To purchase yours, click here.
Get our Healthy Kids eBook!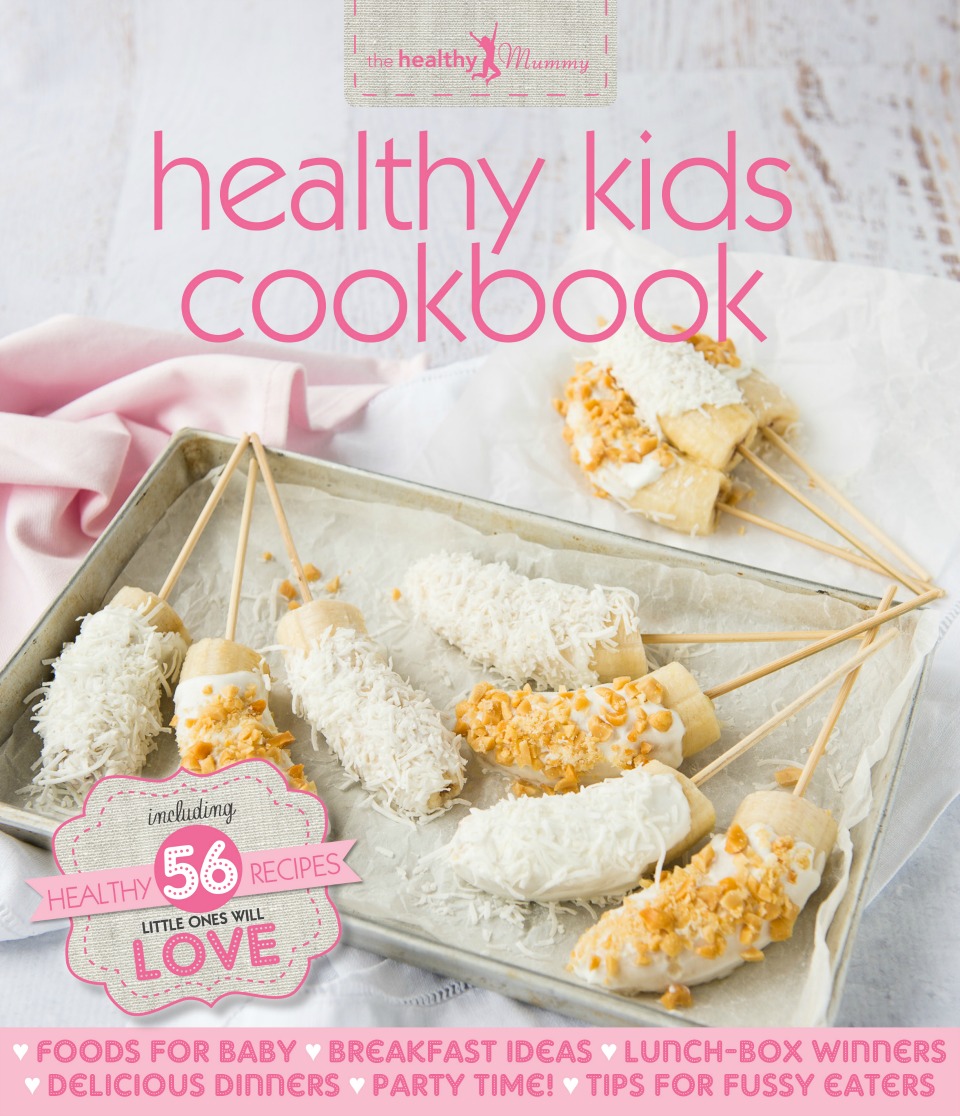 Looking for more recipes to feed your kids that they won't turn their noses up at? Grab a copy of our Healthy Kids eBook!
There are recipes for babies, breakfast, lunch and dinner ideas, and even treats for kids parties. All the recipes have been designed to be cooked in around 30 minutes (although a few take a bit longer with freezing or cooling times).
Get your copy here!
Join our 28 Day Weight Loss Challenge
Want to shift your baby weight but feel like you have NO TIME in your day to exercise and eat healthily? That's where the Healthy Mummy's 28 Day Weight Loss Challenge can help.


Our Challenge entails: 
28 days of at home exercise routines (no gym needed) – with video instruction
Customisable and breastfeeding friendly meal plans
Time-efficient exercises for busy mums – under 30 mins
Challenge combines Pilates exercises with interval and circuit training (HIIT)
Suitable for basic to advanced fitness levels.
Home to thousands of EASY-TO-MAKE recipes.
To find out more on the 28 Day Weight Loss Challenge click here.