After losing 40 kilos Jess is maintaining her weight loss 7 years on!
Jess is still living the Healthy Mummy lifestyle maintaining that weight loss and still enjoys Healthy Mummy meals and snacks.
Seven years ago, Jess Louise made a life changing decision to commit to changing her lifestyle in order to lose weight. Not only did she smash that goal with the help of The Healthy Mummy's recipes losing 40 kilos in the space of a year, but she has been maintaining that weight loss since.
Jess is still living the Healthy Mummy lifestyle maintaining that weight loss and still enjoys Healthy Mummy meals and snacks.
'"t's a journey and it's such a beautiful one at that, the girl I was 7 years ago was unhappy, ashamed and was my own worst enemy! Now I have nothing but love and care for my body and the journey we have been on together!"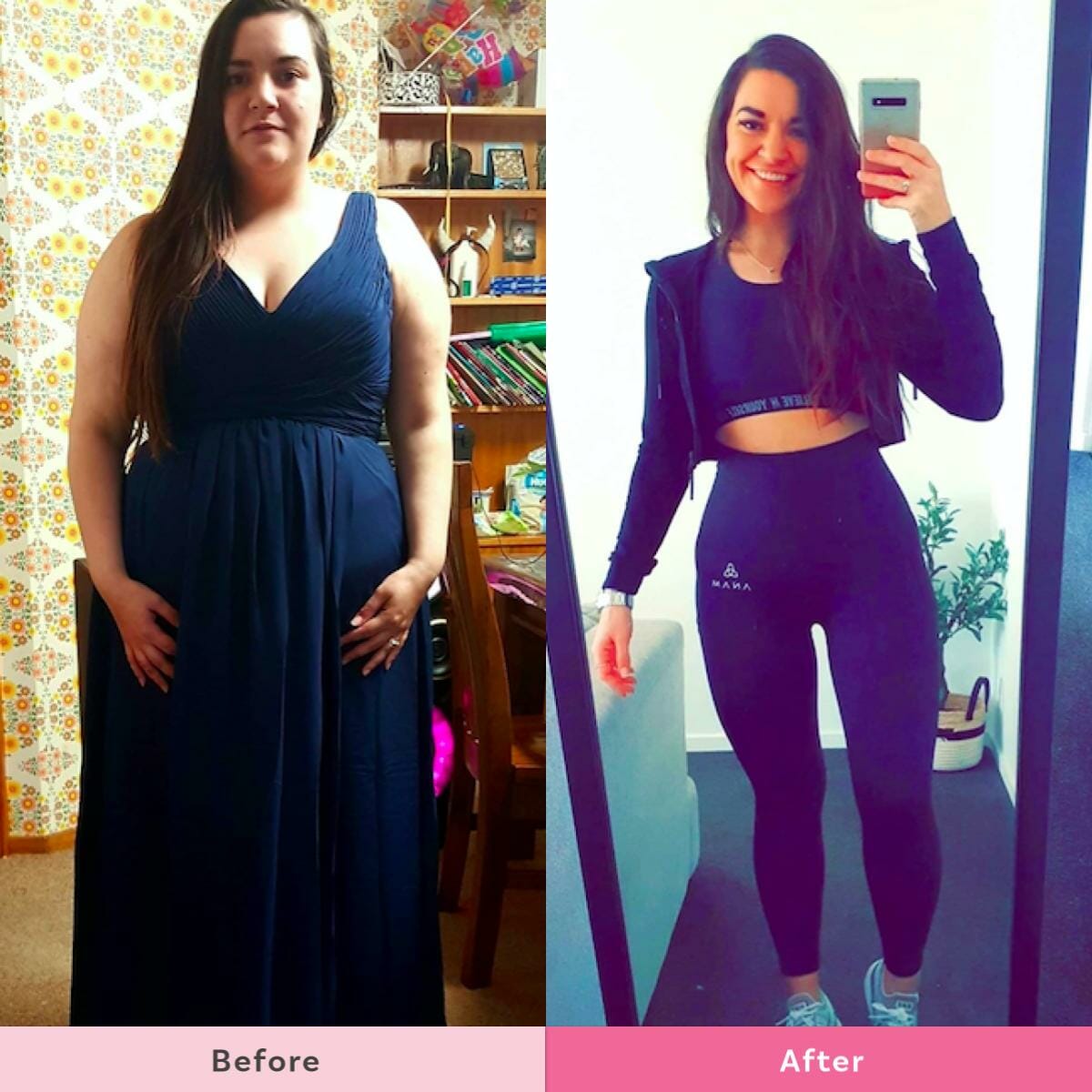 She lost 40kg and has kept it off for 7 yrs!
Jess Louise is 30 from Warrnambool in Victoria. She has two children aged 8 and 10 years old.
Fed up of being ashamed of her weight and the way and the way she looked, seven years ago Jess was determined to change her lifestyle.
"I was tired of always being the girl out of my girlfriends that couldn't fit the beautiful pretty clothes I'd always wanted too, I had two beautiful kids, that I was always afraid to take them out or do things with them like swimming or riding a bike, just being more involved and active for them both was so so important to me and I knew I had to make the change."
Incredibly, with a starting weight of 105 kilos, Jess dropped 40 kilos and is now sitting at 65 kilos.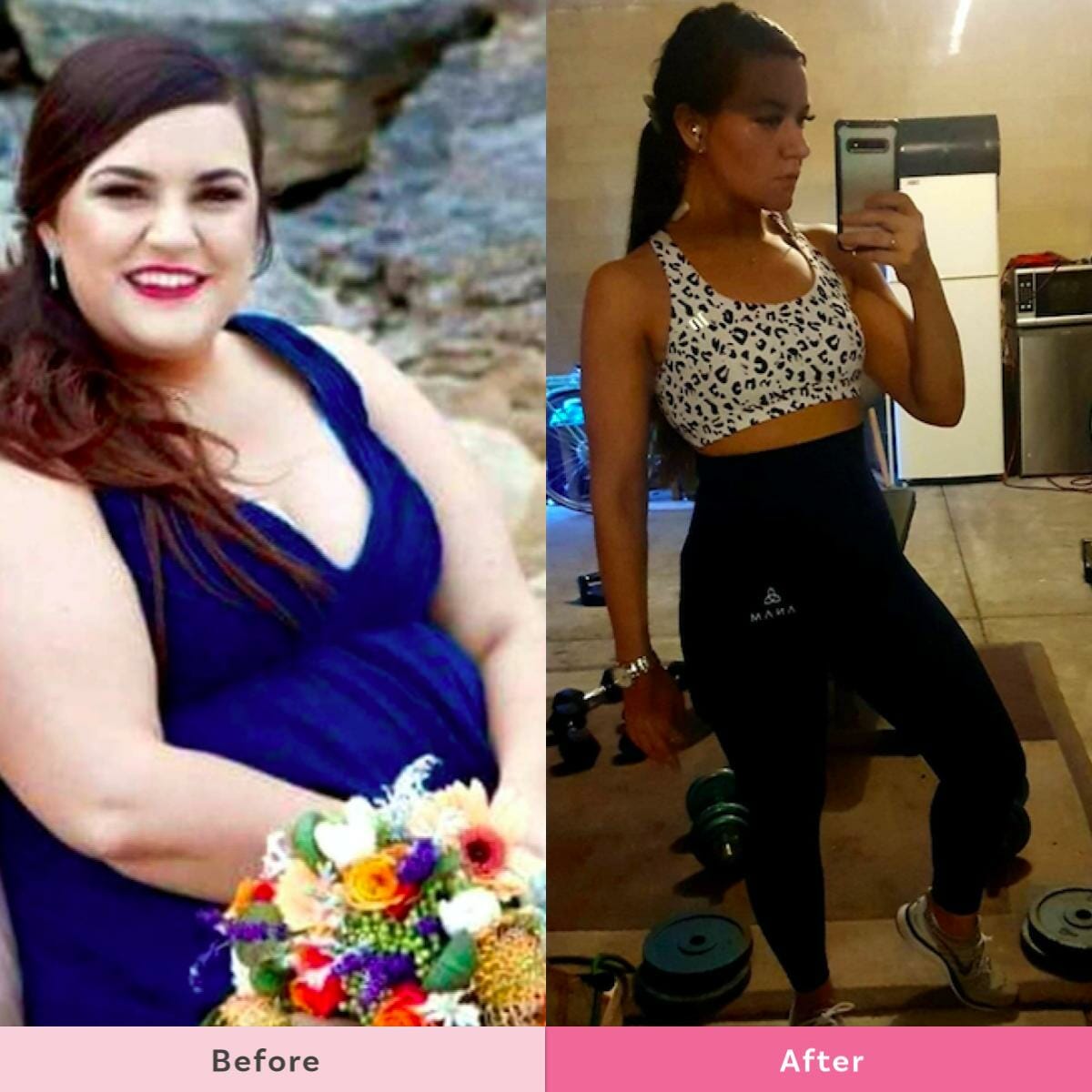 "All up I have lost 40 kgs, I used a lot of the Healthy Mummy recipes and I still do to this day 7 years later!"
"It took me 12 months too lose it all, but I stuck to my guns and kept working on me and it was the best thing I have ever done!"
Losing the weight has not only changed Jess life, it's changed how she feels and views herself and has come with unexpected health benefits.
"Oh so so many! I have so much more energy, my moods have uplifted and my overall health is thriving!"
"Physically I feel strong and fit and so much more energy! Mentally I feel as strong as I have ever felt in my life! Self love and self care has done wonders for me! I feel happy and so so proud of the mother I am and the strong and healthy women I have become!"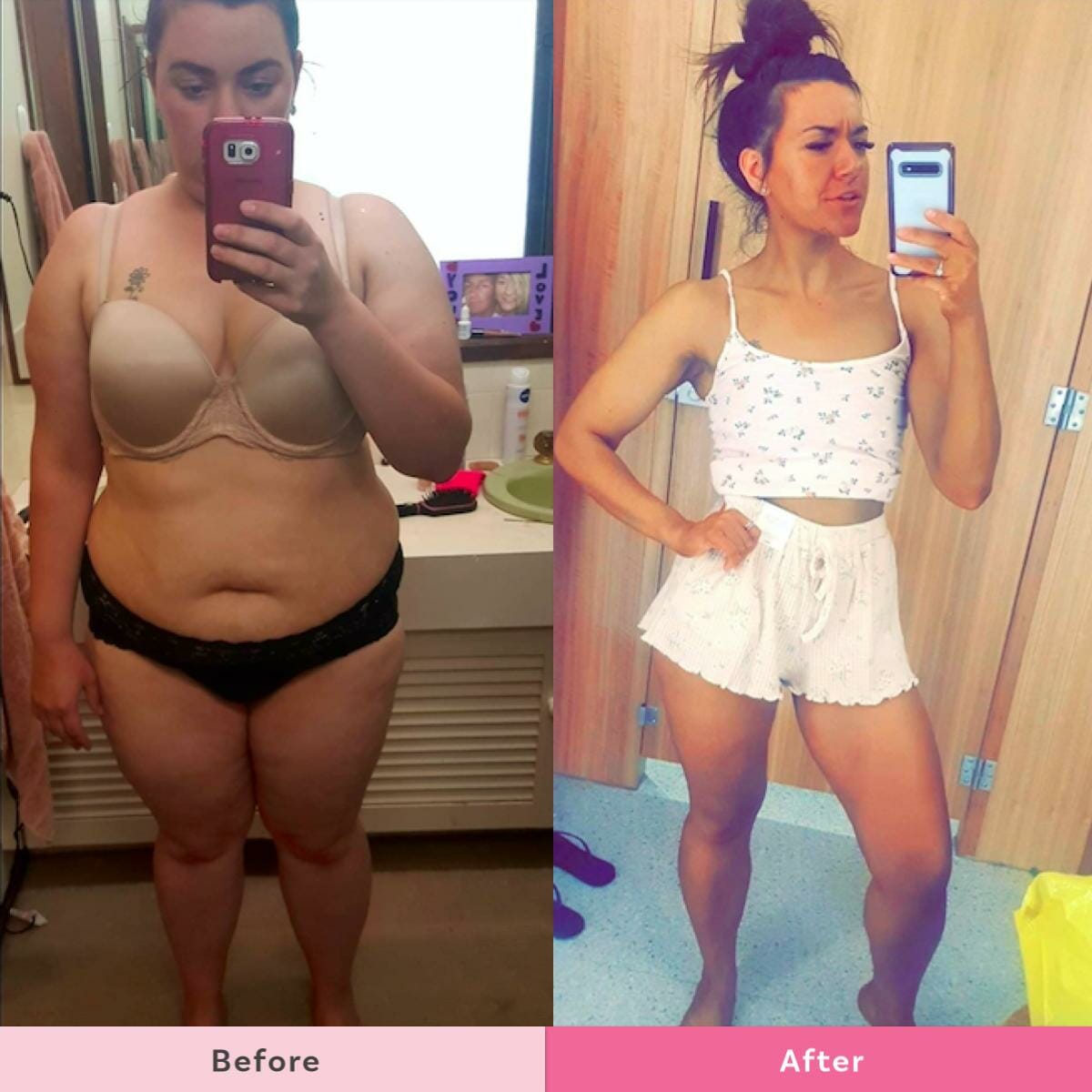 Jess's healthy lifestyle involves working out with weights 4 days a week and she also manages to fit in 2 cardio sessions. With her diet for Jess nothing is off limits but she does stick to wholesome foods and counts her macros.
For more about counting macros see here 
"I mainly use so many of the amazing options and recipes the Healthy Mummy has to offer!"
Having been on such an incredible journey losing some significant kilo's Jess has some amazing advice for others wanting to lose weight.
Jess Advice to others
"My advice is never give up, if you have a bad day or even a bad week! Never stop working on you! It's a mental game and it's a hard one to overcome but once you find that drive that motivates you and you get over those barriers in your mind it's amazing what you can achieve!"
'" will never stop making small goals for myself every little goal I achieve leads to even bigger ones! Believe in you and trust the process it takes time but you deserve it and you will achieve your goals stay focused and stay strong."
Jess's Typical Day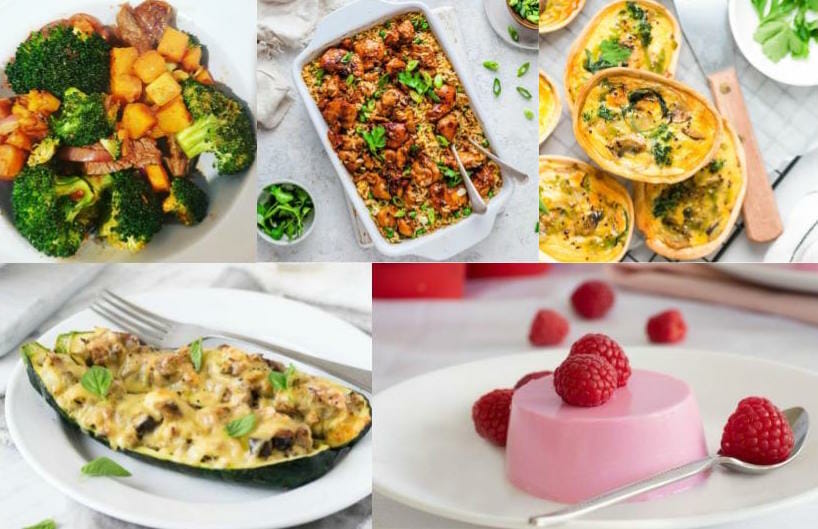 Breakfast – low carb wrap with bacon and scrambled eggs with 12g light tasty cheese.
Lunch – Turkey meatballs with 100g rice and broccolini
Dinner – stuffed lean mince Mexican capsicums are always a go to and a fave!
Snacks – 2 x rice cakes, 20g avo and ham
Dessert – yoghurt with banana and sugar free maple
Jess Favourite Healthy Mummy meals & snacks
Oh I have so many! I love….
Three tips for success
Never give up
Stay focused
Believe in yourself
"You are the only person stopping yourself from achieving your goals! It takes time and its not going to happen over night, it's a journey and it's you're journey to self love and self care, and its worth ever bit of blood, sweat and tears."
How Jess Maintains her weight
"My top tips for maintaining my weight has been staying active and watching how much food I'm consuming!"
"I'm usually really healthy and balanced all week and will have a night off on the weekends! I've been able to make so many of my old fave foods but I just always make a healthier version I ensure to train 3 days a week! Portion sizing is so important! This is where a lot of people come undone!"
"Don't restrict yourself to the point you want to binge  your fave foods, just watch your portion sizing and know your limits."