Mum lost 19kg* and increased milk supply to donate to other babies
Getting back to your post baby weight can be tricky, especially when breastfeeding. There are so many factors to consider. For example, am I getting enough calories? Where should these calories be coming from? And how long should I exercise for?
Thankfully, Erin is shedding light on the topic. The mum-of-three has recently lost an incredible 19kg* and all while breastfeeding. She was even able to increase her milk supply and help out other babies in need.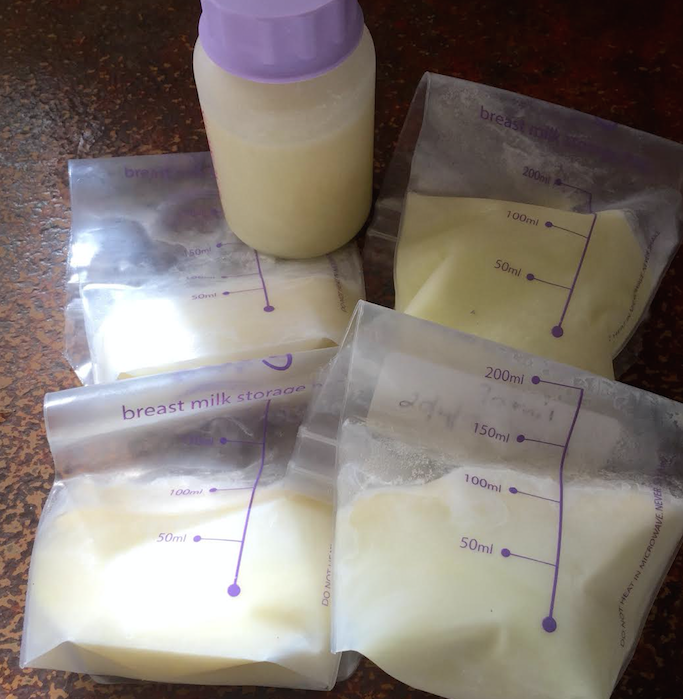 Mum lost 19kg and increased milk supply to donate to other babies
Erin is a mum-of-three who is currently breastfeeding. However, breastfeeding is not something that has always come easy to her.
Breastfeeding baby number one was certainly tricky. Her little boy was unable to breastfeed for the first three weeks of his life due to a bowel condition. By the time baby was well enough to feed from mum, he had trouble latching on.
With that, Erin says,"I wasn't able to make enough milk for him to gain weight properly."
Their breastfeeding journey quickly ended. By the time her baby was 5 months old, she had switched entirely to formula.
Baby number two and turning to lactation cookies
Once baby number two arrived, Erin was determined to breastfeed and breastfeed only.
Erin says, "I researched foods to eat, mass baked lactation cookies to freeze while pregnant to have on hand once she was born, drunk stacks of water, fed on demand and successfully fed until 17 months."
If you are interested in recipes to help boost your supply, check out our Healthy Mummy Milk Supply Boosting Recipes eBook. 
Baby number three
By the time baby three come around, Erin thought breastfeeding would be a walk in the park.
However, Erin admits, "Boy have I been wrong!"
Erin used a breast pump and top up formula for seven weeks before baby would finally latch.
On top of bub's latch dramas, the now mum-of-three developed mastitis, a number of blocked milk ducts, breast engorgement, cracked nipples and endured plenty of biting (baby developed 8 teeth by 6 months).
The biggest surprise
Despite the hardship she has endured while breastfeeding baby number three, Erin says unlike her other experiences, she really focused on her health, exercise and eating.
Erin says, "I normally GAIN weight while breastfeeding." 
Erin believes this is because she didn't really understand the importance of nutrition, especially when breastfeeding. She didn't quite get how many calories where enough, or rather too much, to be consuming.
However, this time round was different.
"I've also lost nearly 19kgs*. Something I've NEVER done with any other baby."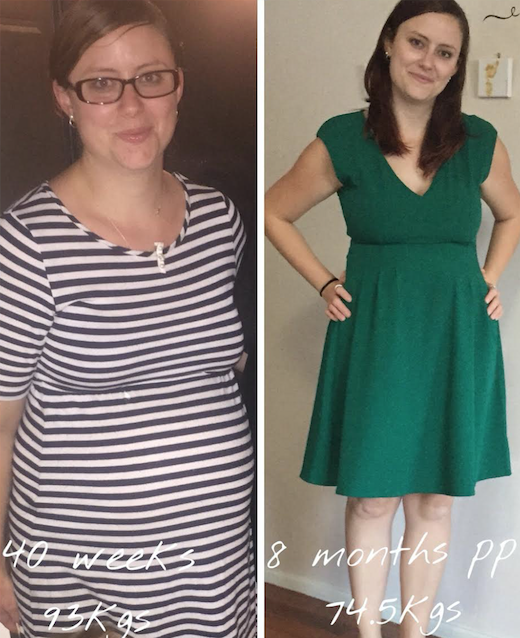 Understanding your body
When Erin was pregnant with her third child, she joined the Healthy Mummy's Pregnancy Facebook Support Group. Given that she had gained nearly 20 kilograms while pregnant, she turned to this group for pregnancy, health and post-baby weight loss advice.
When Erin's baby was five weeks old, she says she was lucky enough to win a Healthy Mummy smoothie tub within the Facebook Support Group. Which, Erin reveals,"got me started on my Healthy Mummy journey!"
Getting fit and losing weight post-baby
After trying the smoothie and loving how they were making her feel, Erin was determined to look into her fitness and the Healthy Mummy programs some more.
Erin says, "Firstly I calculated my BMR, I started meal prepping from the Healthy Mummy's FREE recipes on the blog, and got a Healthy Mummy eBook subscription."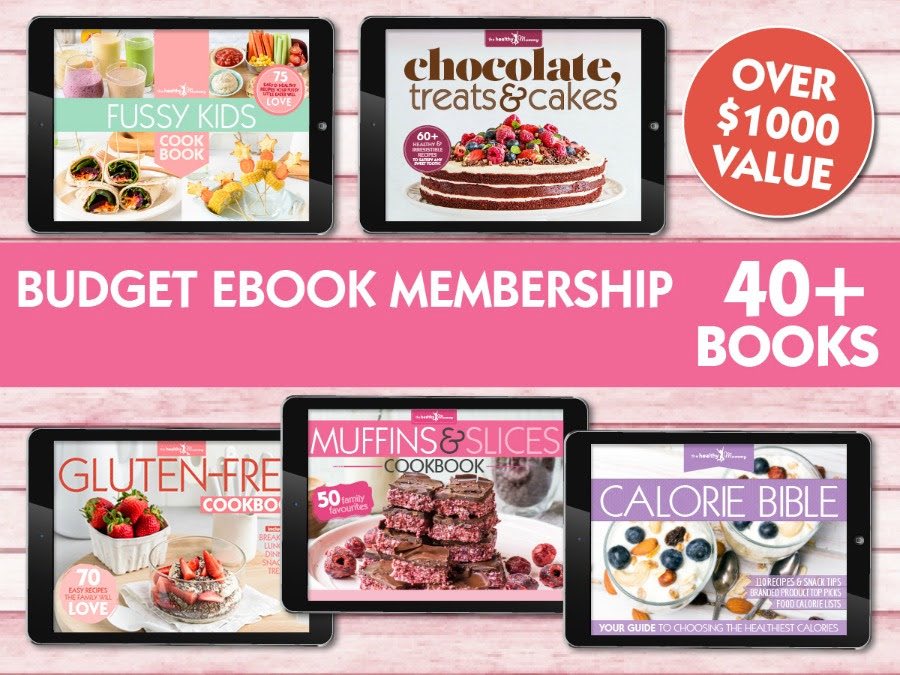 You can learn more about our eBook memberships here.
Erin says, "I got stuck straight into cooking."
On top of this, Erin continued to drink a smoothie daily. In order to keep her breast milk supply up, she added oats, flaxseed and chia into each smoothie.
Seeing results and refining the plan
As Erin began to notice changes in her body and her weight, she began to refine her eating and lifestyle habits further.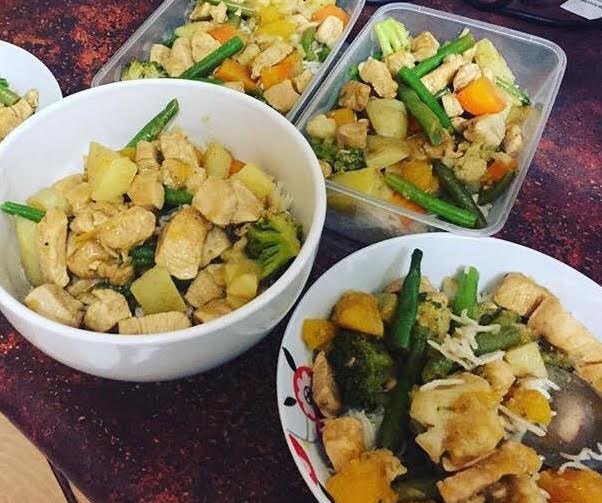 Erin says, "I make sure I have 3 healthy and filling main meals and 3-4 small snacks each day. I log all my foods to make sure I'm eating enough calories."
"A lot of snacks and meals I make contain oats or good fats like salmon, almonds or avocados which are great for milk supply too." 
She always uses the Healthy Mummy exercise DVD and goes for daily walks to get moving.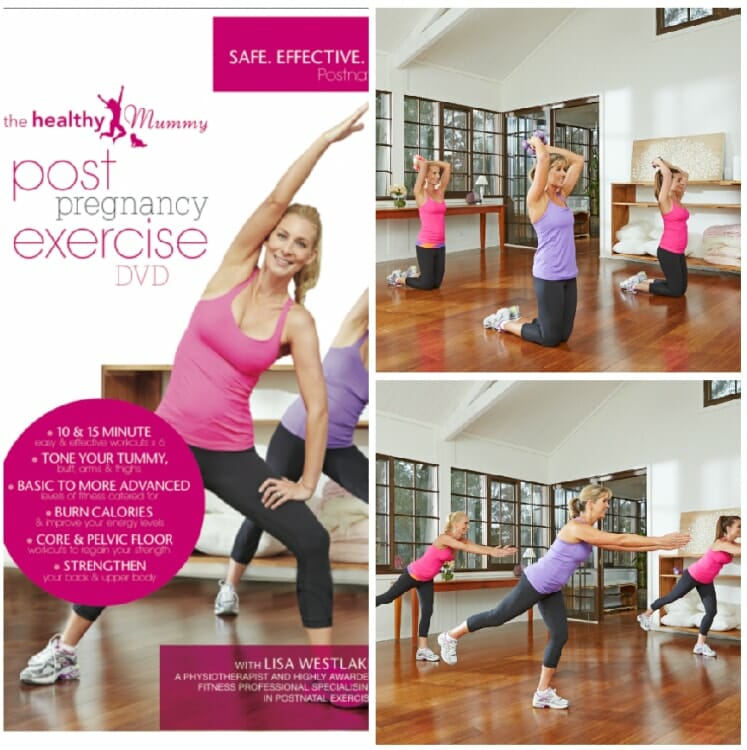 Erin says she really does credit the Healthy Mummy for helping her become a healthier mum, fitter mum and while breastfeeding.
Erin says, "It may have been a rocky road, but I've lost almost 19kgs* in just under 7 months which for someone who's never gotten back to their pre-baby weight, I find that incredible!"
What's more, she says that her breast milk supply has been so great she has been able to donate a few litres to other babies and help out other mums who are struggling with their own supply.
Erin says, "It's a wonderful feeling knowing I'm helping other babies out too!"
"I wish I knew about the Healthy Mummy after my other two babies. My whole mindset and outlook on food and how to fuel my body, breastfeed AND lose weight has changed."
Thanks for sharing your very honest, and detailed breastfeeding and weight loss journey Erin. We have no doubt many other mums will find your story incredibly helpful.
If you have just had a baby and you want to nail your nutrition and shift the baby weight while breastfeeding, we can certainly help.
Explore our Healthy Mummy products and programs HERE.
*Images and references to kilograms lost are as supplied by the individual in the story. The Healthy Mummy assumes information and photographs supplied to be true in nature and is not responsible for any false misrepresentations or claims relating to their programs or products.