Multi-tasking Mum Breastfeeds Toddler While in Labour With Second Baby
A New Jersey-based photographer has shared the special moment when a labouring mum stopped to breastfeed her daughter in between contractions. The touching photo serves as a powerful reminder that mums really can do it all!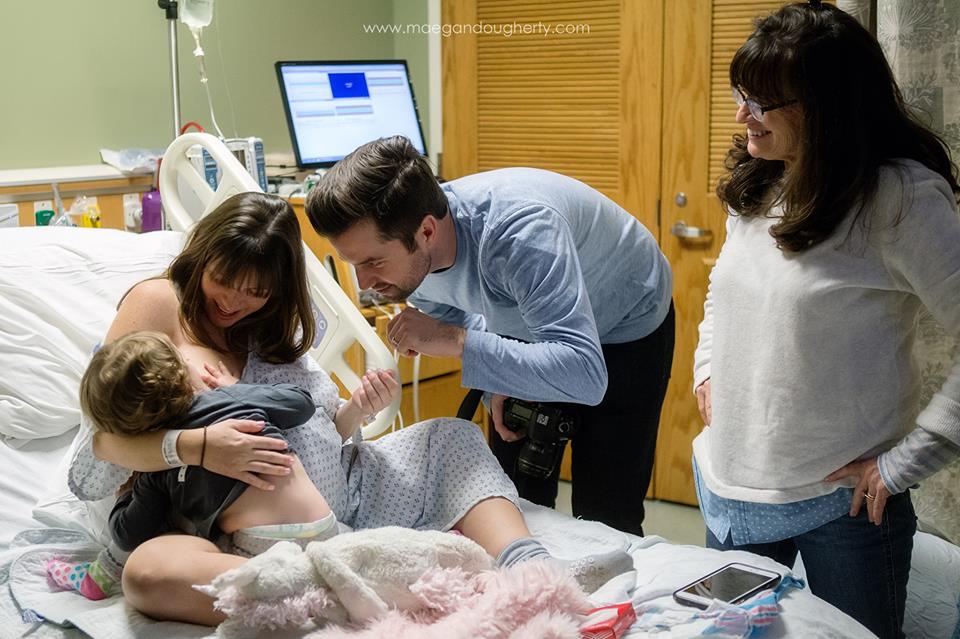 The photo that sums up just how incredible mums really are
New Jersey based photographer and mum-of-two Maegan Dougherty has captured a tender moment between mother and daughter that has spun to viral status on social media.
The image depicts a heavily pregnant Kate, draped in a hospital gown cradling her two-year-old daughter close to her breast as her support team smile and watch on.
While Kate's little one was not there for the duration of the labour, she had stopped by with a family member for a visit before her baby sister's arrival.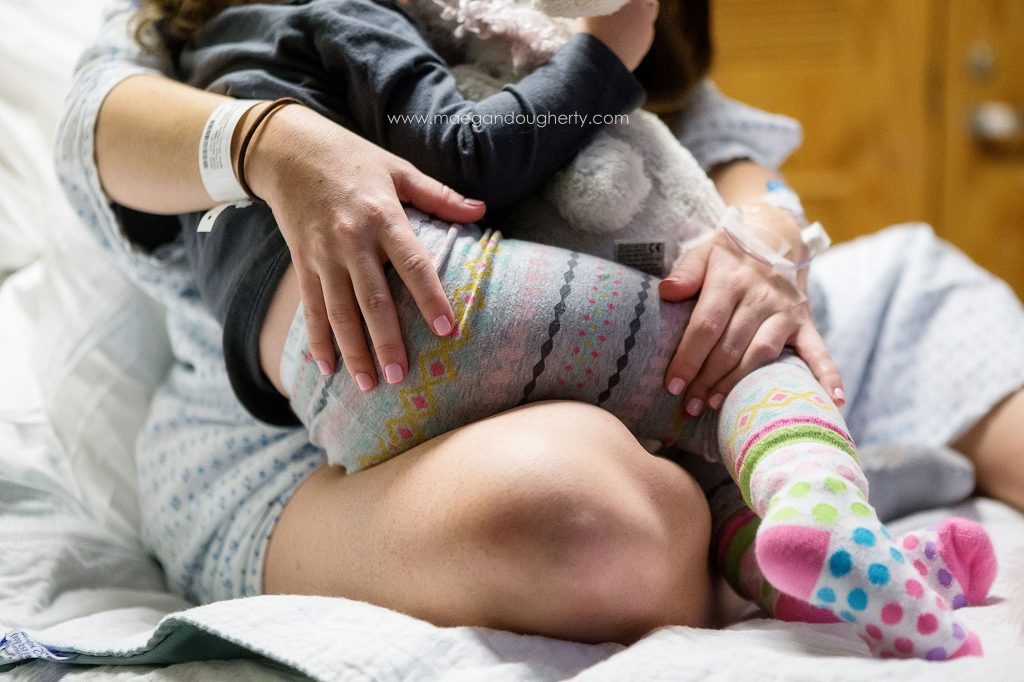 "Kate expected she might want to nurse, and she was fine with that. Nursing is such a normal part of everyday life that I don't think anyone thought much of it."
Tender breastfeeding moment goes viral
Kate's birth images, which were shared on Maegan's professional Facebook page, have been picked up and shared by media outlets around the world.
While Maegan admits that some of the comments have been hurtful and abusive, she prefers to focus on the positive, supportive and informative comments instead. As the photo circulates around the globe, Maegan hopes that people will realise "how normal and beautiful birth and breastfeeding are." 
Does breastfeeding bring on baby?
Nipple stimulation is one method that has been proven to bring on labour. And, while Kate was already actively labouring when her daughter required a breastfeed, the nipple stimulation may have helped speed things along.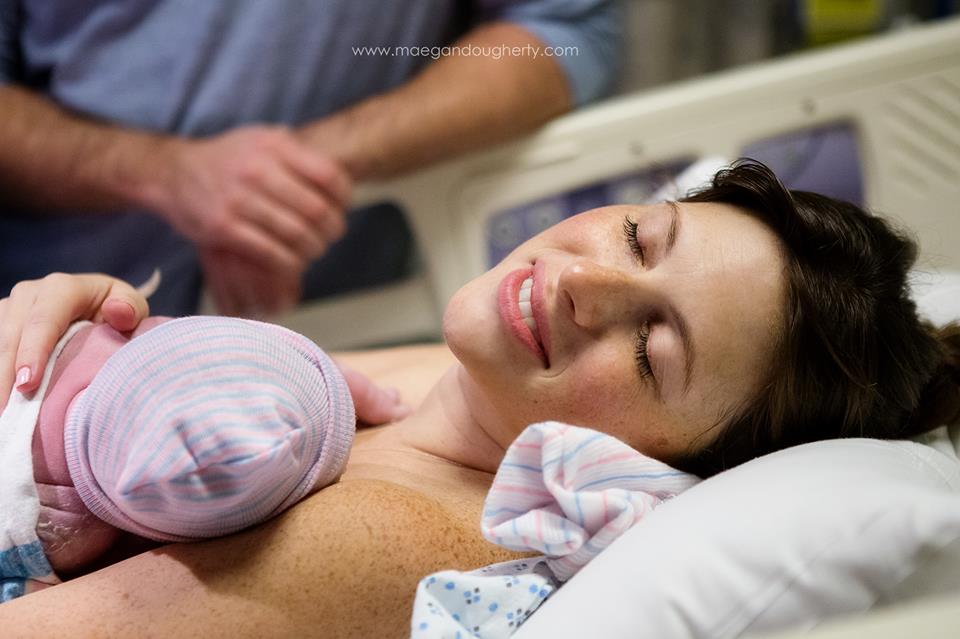 Two hours after the mid-labour meal, Kate delivered another beautiful daughter.
"Birth and breastfeeding are beautiful and special, and remind us how important human connection is and how amazing our bodies are," Maegan said. And these photos certainly prove this is the case.
We wish Kate all the best on the transition of having one to two and through the journey of tandem breastfeeding. And thank you to Maegan for sharing this special moment with mums around the world.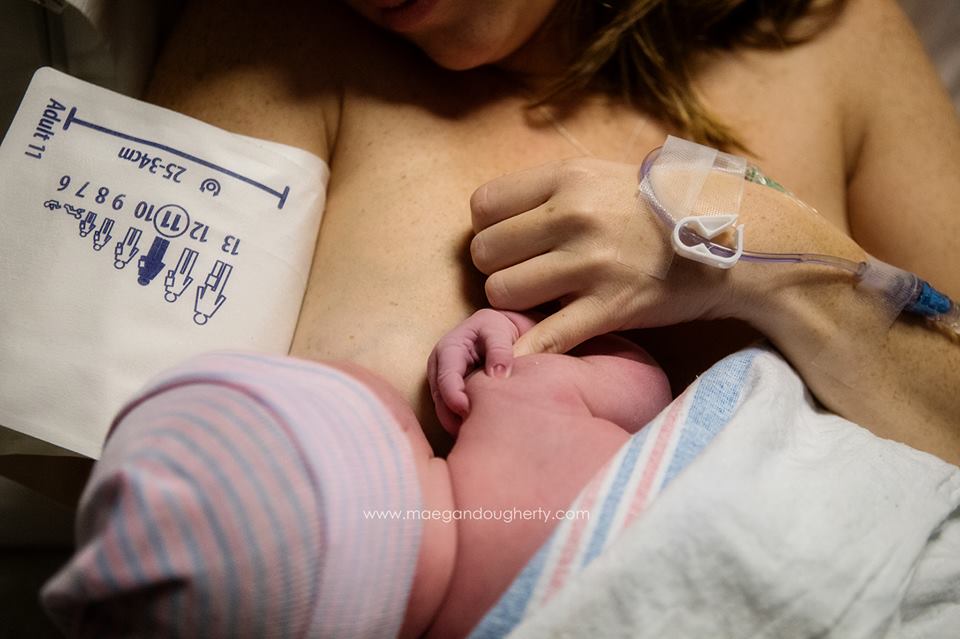 Have a look through some of our other beautiful birth photography as well as these incredible breastfeeding photos that will take your breath away.