How this pic of 13 mums from Bundaberg is helping to normalise public breastfeeding
This pic is ABSOLUTELY BREATHTAKING!
13 mums from Bundaberg have posed outside against a beautiful woodland backdrop while breastfeeding their little one for a gorgeous photoshoot.
The stunning photo was taken by Bundaberg-based photographer Morgan Parremore, who is a huge advocate for public breastfeeding.

Normalising breastfeeding
Morgan reveals she wanted to do something to help normalise breastfeeding in public…and she's starting her mission in her very own neighbourhood.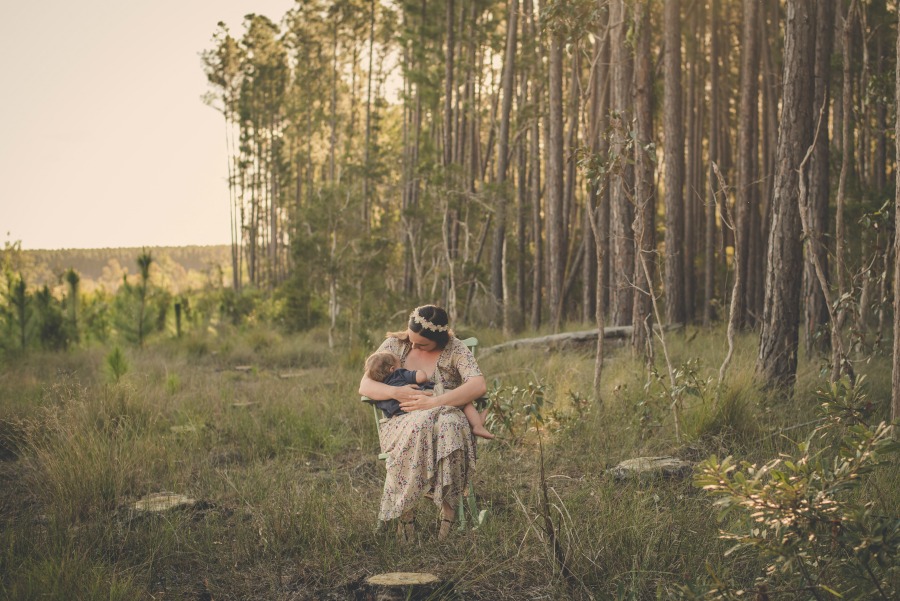 "I've been wanting to do a breastfeeding photoshoot for quite a while, so once I knew I had the support of local mums we pulled it together within a few weeks," Morgan tells The Healthy Mummy.
"I breastfed all of my four children for various lengths of time, and the portrait sessions are being done to normalise breastfeeding, particularly for mums that feel anxious about breastfeeding in public.
"They should be able to feed whenever they want, wherever they want without feelings ashamed or uncomfortable."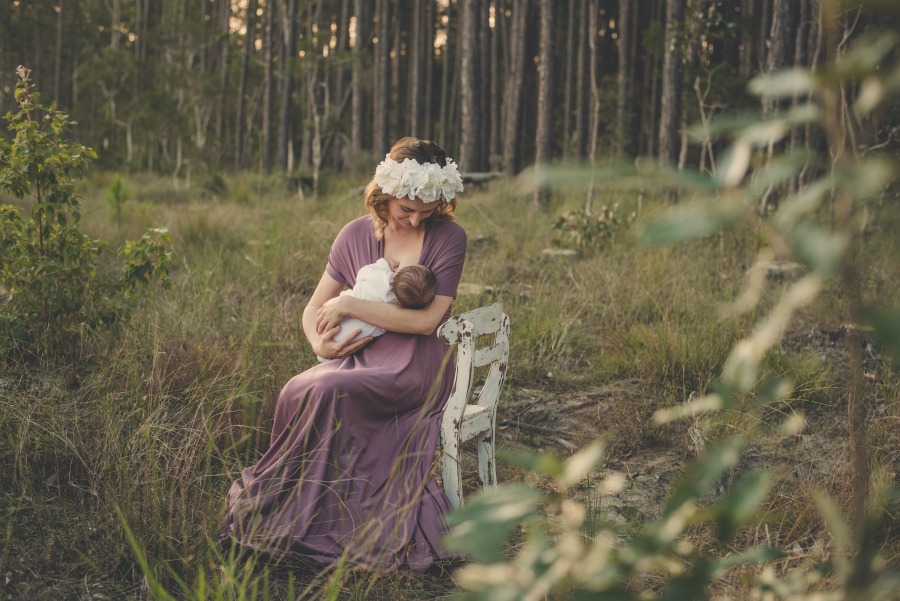 Morgan is planning to take more photographs of women breastfeeding outside in October, and she says the reaction to the first group of pictures has been amazing so far.
"I'm all for positivity towards breastfeeding, but I also support everyone however they feed their child – whether it's by bottle or breast," adds Morgan.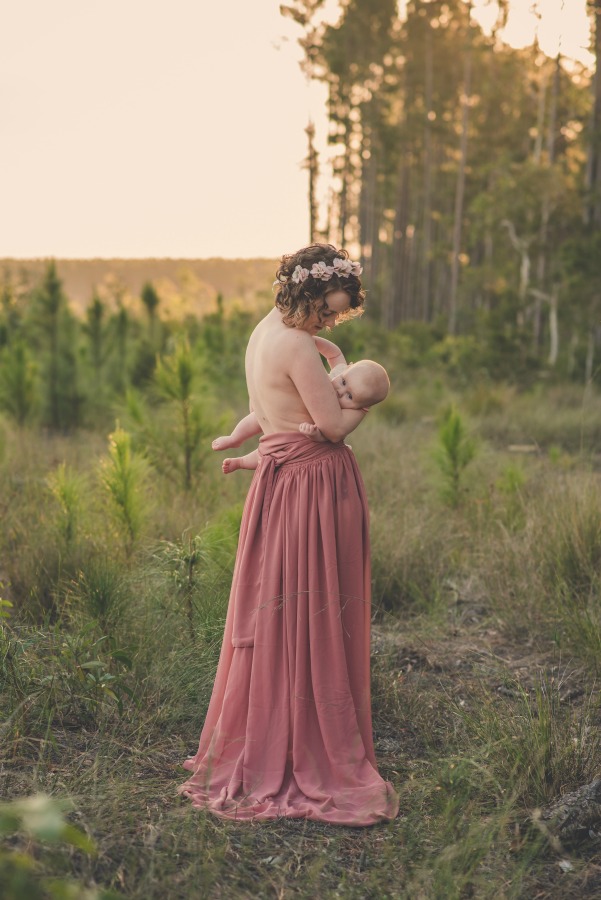 We at The Healthy Mummy HQ are passionate about supporting mums in feeding their babies however they choose to and we love what Morgan is doing to help normalise public breastfeeding in her local area.
Thanks for sharing your incredible story with us, Morgan!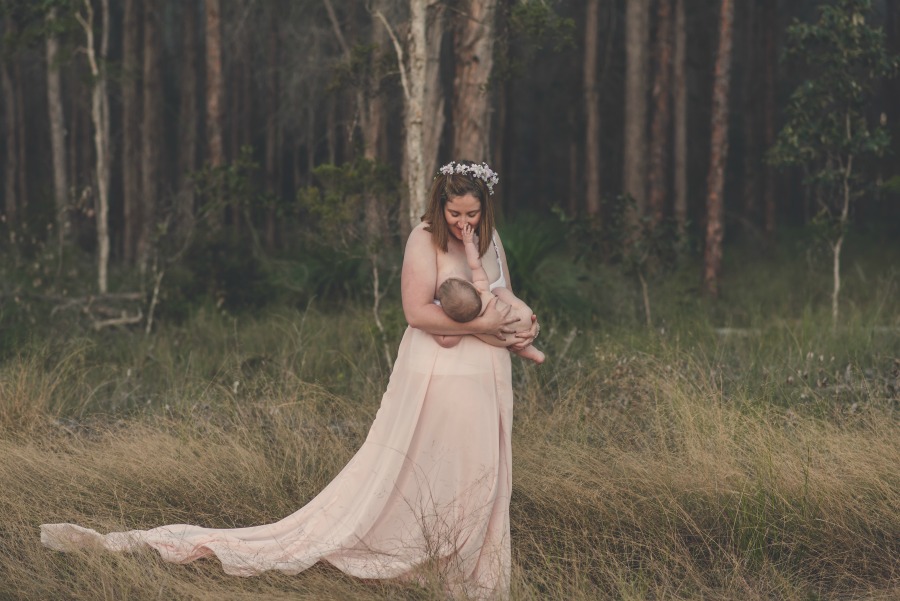 Did you know that The Healthy Mummy smoothies are breastfeeding-friendly?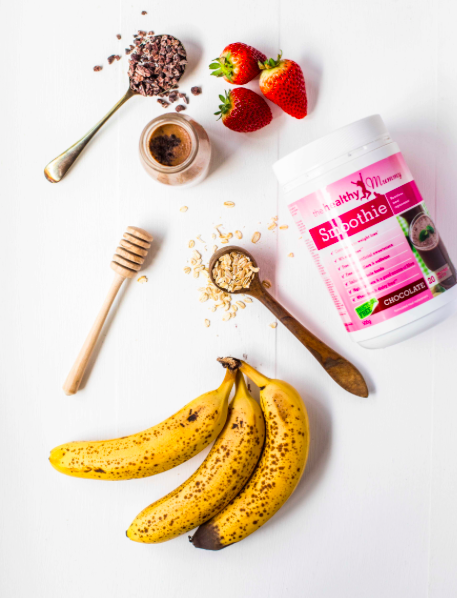 The Healthy Mummy Smoothie offers an excellent source of essential vitamins, minerals, nutrients and important antioxidants. It does not contain caffeine, gluten and is also dairy free. It is also a non Genetically Modified product!
They have been created by leading nutritionists to be the perfect companion to a busy mum's life when trying to lose weight safely – and assists with a healthy breast milk supply.
If you would like to learn MORE about our smoothie range download our smoothie information fact sheet here OR you can download the smoothie label and ingredient list here.
You can also check out all of our delicious flavours HERE.