10 dinner ideas for fussy eating toddlers
Have a fussy eating toddler at home? Try one of these yummy and healthy recipes for your next dinner.
Fussy eaters, especially toddlers (who cannot reason so well!) can be a VERY frustrating time for parents. The key is to keep pushing forward and focusing on choosing healthy, better for you options for your children to eat.
Healthy eating with children is a journey and it does take time. Just try to stay calm and not be the shouty mother. Aim to also eat the same meal as your child as you are their biggest motivator for eating. And relax.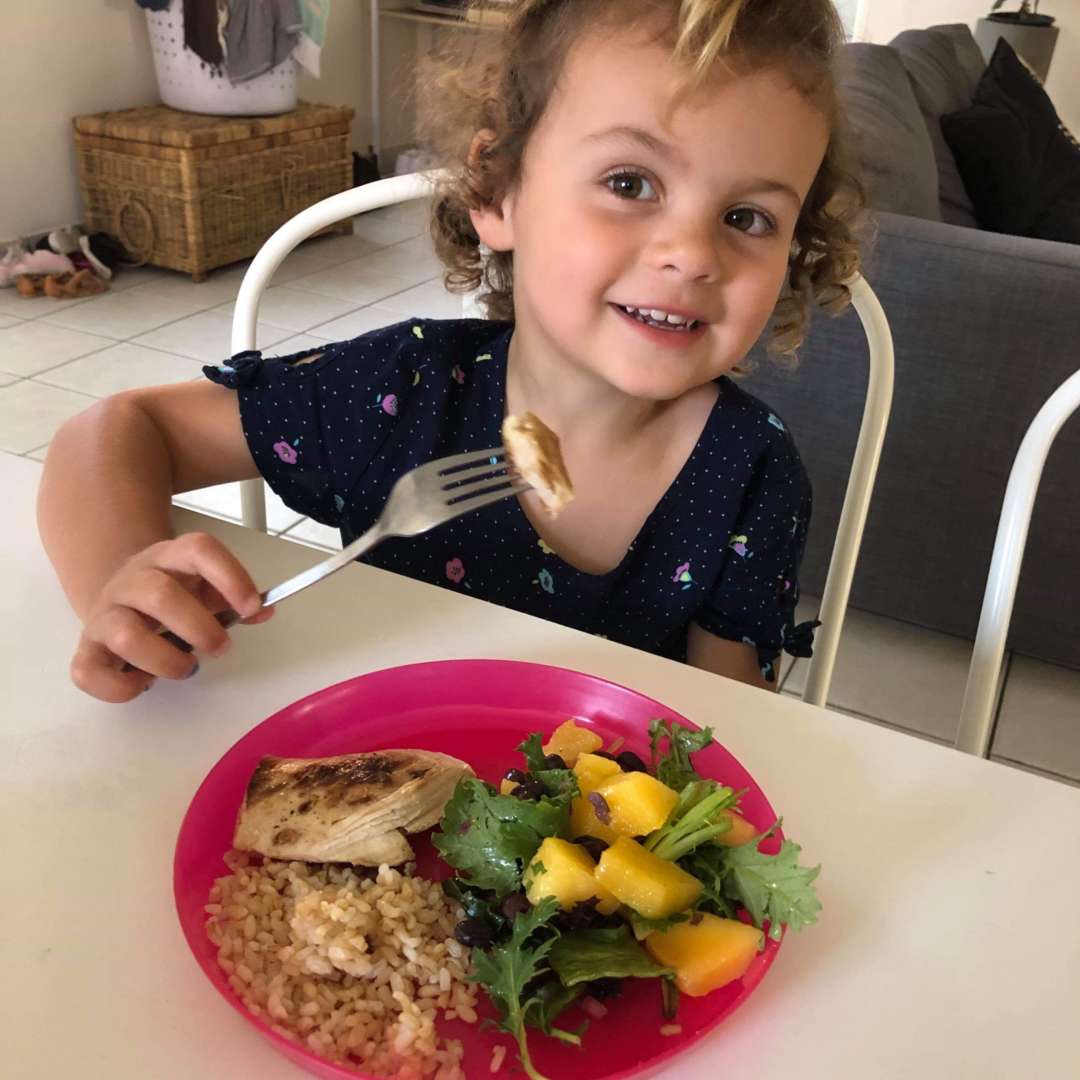 10 delicious and nutritious ideas for your fussy eating toddler
And if you love these – join our Family & Fussy Eater Friendly 28 Day Weight Loss Challenge that will help you get healthy as well as keeping your family happy with healthy meals
1. Savoury pancakes with veggified Bolognese
Everybody loves pancakes! The pancake itself is not bad for you, it is the lashings of jam, sugar, ice cream or chocolate sauce that are added to it that are. So really, pancakes can be a great option for a meal with fussy toddlers.
Wrap the pancakes around some delicious homemade Bolognese with plenty of veggies grated inside and you have an easy fussy eater proof meal which everyone will adore. Mind the mess though!
2. Homemade chicken nuggets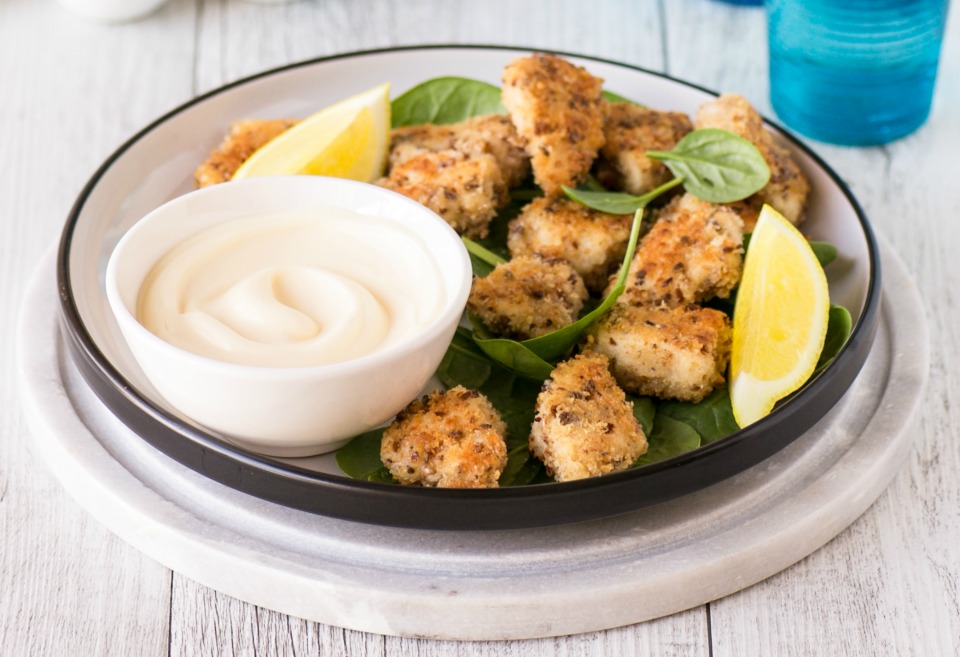 Again, chicken nuggets are only a tricky situation when you a) don't know what has gone into them b) they have an endless ingredient list and c) they are deep fried d) not served with anything else.
Make your own with some chunks of chicken breast, egg, flour and breadcrumbs and either shallow pan fry or bake them off with a light coat of oil spray to make them golden.
Serve them with other kid friendly sized morsels like peas and mini carrots and even a couple of lovely colourful dips and you have a winner winner chicken dinner!
See home made chicken nuggets recipe here
3. Green eggs and ham
Read the book and serve the meal! You can make the eggs green with beautiful nourishing vegetables such as spinach finely chopped or pureed or even a delicious basil pesto. Herbs such as basil and parsley are jam packed full of nutrition. Squashed peas are another vegetable to include in the eggs, whether scrabbled or made into a frittata-esque meal.
4. Porcupine meatballs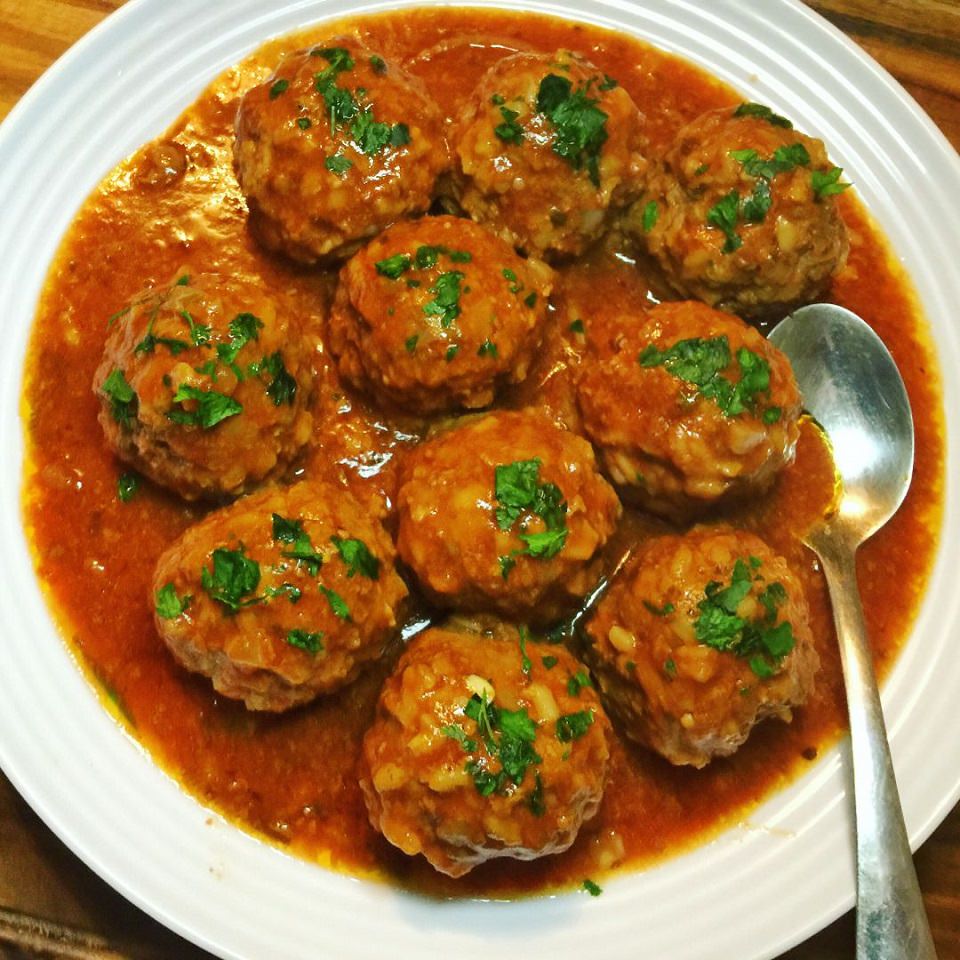 Many kids find meat difficult to eat, especially chew. Meatballs are a perfect and budget friendly way to get your kids to eat meal and get their intake of iron. Bite sized pieces are best. Just let them get messy.
5. Hot potatoes topped with a delicious assortment of veggies, homemade dips or sauces.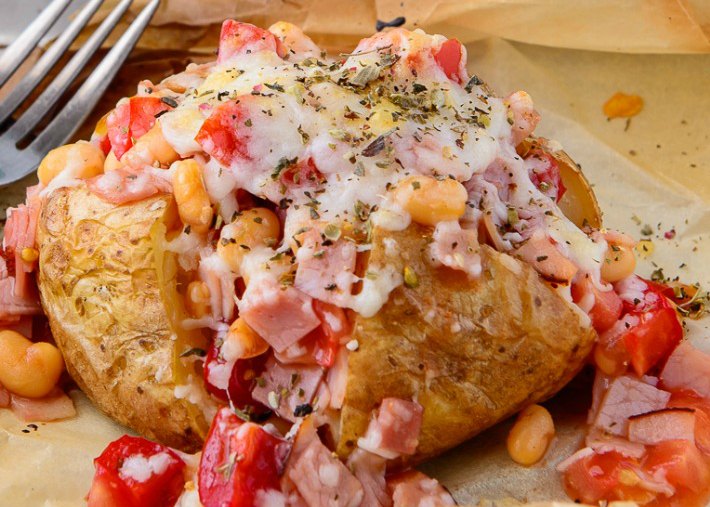 Potatoes are often seen as being an unhealthy food because of the way we cook it or where we buy it from. Deep fried from a fast food store. But made lovingly at home, potatoes are packed full of nutrition, especially vitamin C!
Get the kids to wrap them up in foil, pop them in the oven, BBQ or even open fire and then get around to setting up an assortment of healthy toppings. Homemade dips, beans, cheese and veggies. Allowing kids to help themselves is an easier way to get acceptance.
Here's our recipe for The Ultimate 5 Ingredient Ham and Cheese Baked Potato. 
6. Chicken noodles soup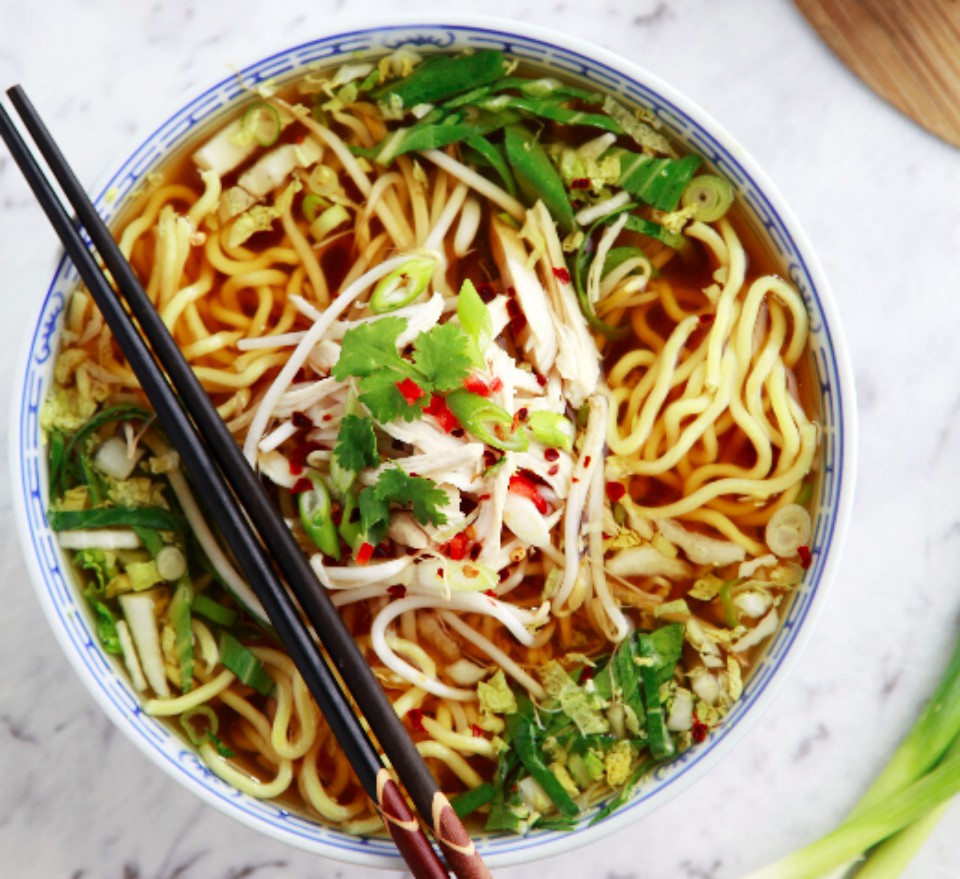 This dish is such a healing dish. If you use wholesome a good quality ingredient which are a little fun, any kid will love to eat this soup. The trick is also in the way they eat it. Don't be fixated on manners. Let them slurp and play with giant spoons. Laugh and have a good time.
7. Nachos and burritos, healthy style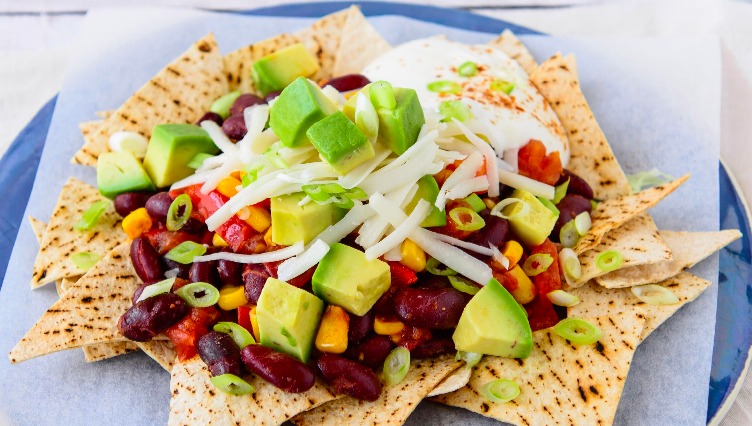 Again, nachos and Mexican food are often seen as being fattening. But again, you can make it healthy. Choose low fat sour creams or use natural yoghurt, enjoy fresh avocado and beautiful iron filled protein packed kidney beans. Add a little cheese, tomatoes and even some good quality mince and you have a nachos burrito.
Like always, it is the setting in which you eat the meal that it also part of the fussy eating experience. Let the kids and toddlers be involved in the preparation and also let them pick the ingredients they put onto their wrap. Ensure there are healthy options available and there shouldn't be a problem in what they choose.
8. Risotto balls, packed full of veggies
Make risotto as normal and pack it full of veggies and lovely wholesome ingredients. When the risotto is cooked it should be gooey and sticky. Let it settle for a while and cool down. Then scoop out golf sized little balls and shallow pan fry them. Kids love to eat anything bite sized.
9. Warm tasting plates of bits and bobs around the house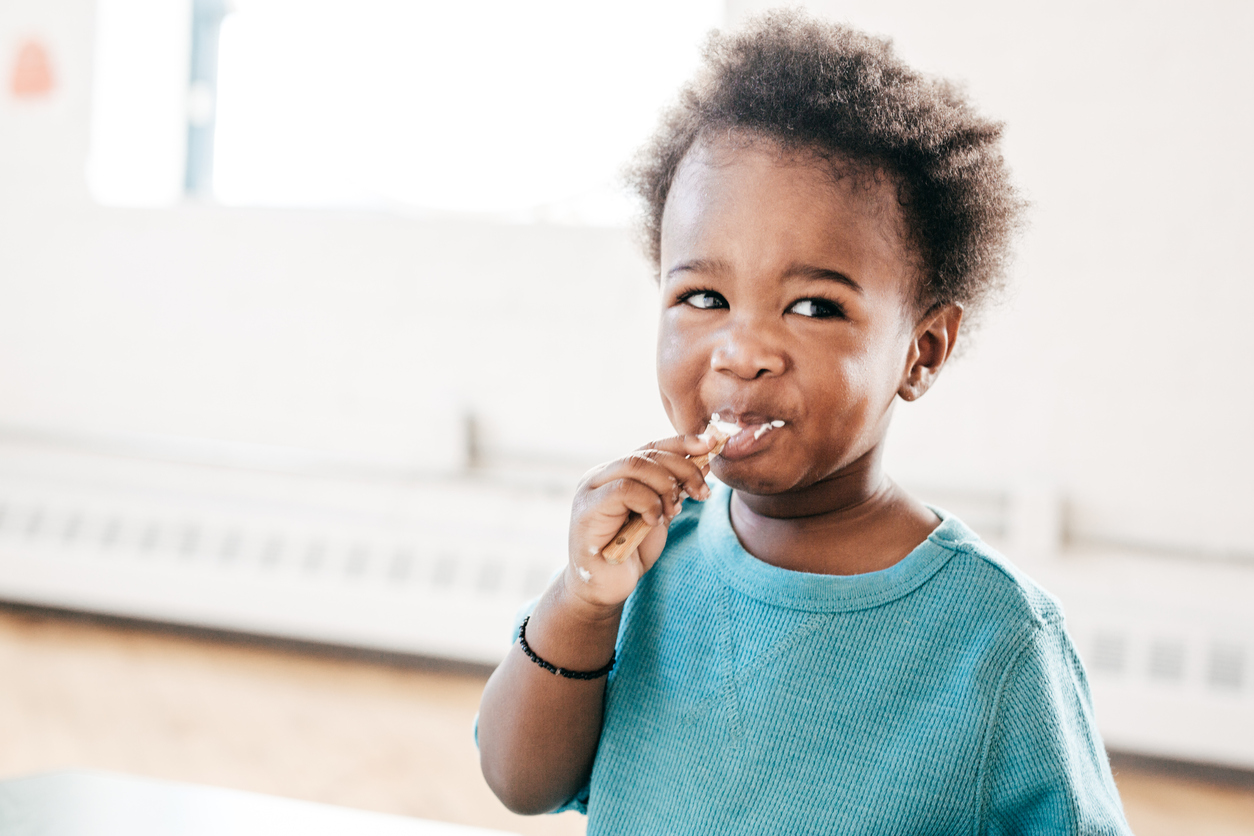 Tasting plates or a kid version of tapas (fancy I know) with just bits and bobs of heated up leftovers is not only a terrific way to be able to clean out the fridge, but give the little ones options to try. Keeping the bits and bobs healthy means you as a parent don't need to worry or fuss over what they eat. Let them experience the ride. Better yet, eat it under the table.
10. Fish and Chips

Similarly to chicken nuggets, fish and chips get a bad rap because of where we buy it from and how they are cooked. Make it at home with some lightly coated fish bites and bake it in the oven. It will only take a few minutes.
For the chips, try different colours of vegetables that bake well. Think potato, sweet potato, parsnip, and beetroot even! Roast away (it will take around an hour all up to be yummy and crispy) but the colours are a rainbow of exploration and also a wealth of nutrition.
The Healthy Kids FUSSY EATERS Cookbook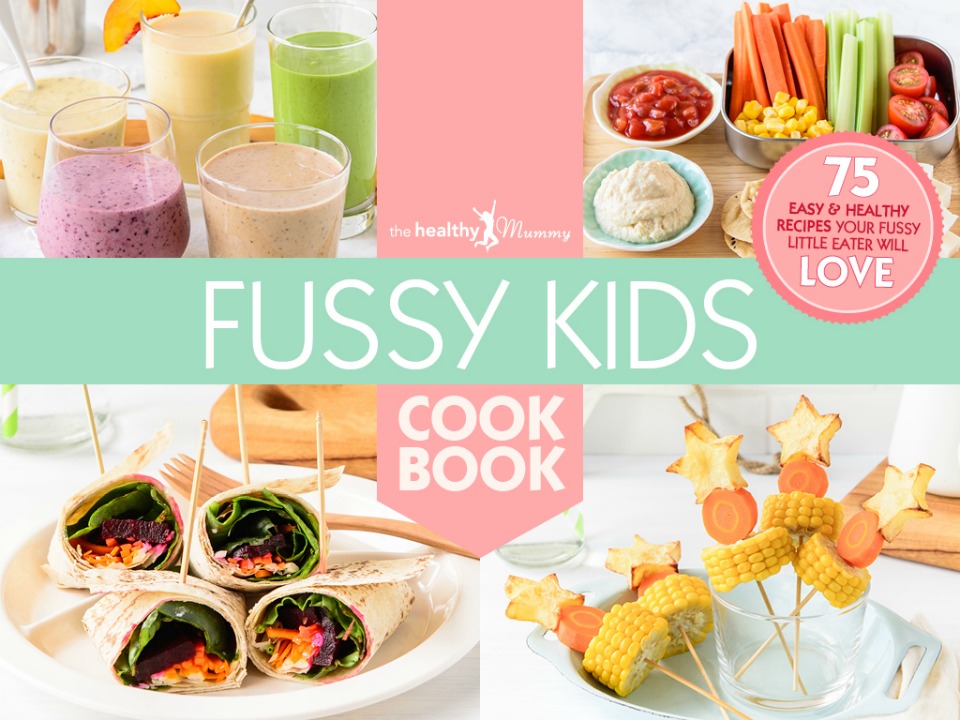 As well as helping mums lead healthy lifestyles with our amazing range of smoothies and our incredible 28 Day Weight Loss Challenges, we are also very much focused on helping kids eat healthy too!
This is why we launched our Healthy Kids Fussy Easter Cookbook and it's JAM-PACKED full of healthy recipes that even the fussiest eaters will LOVE!
Get our Healthy Kids eBook!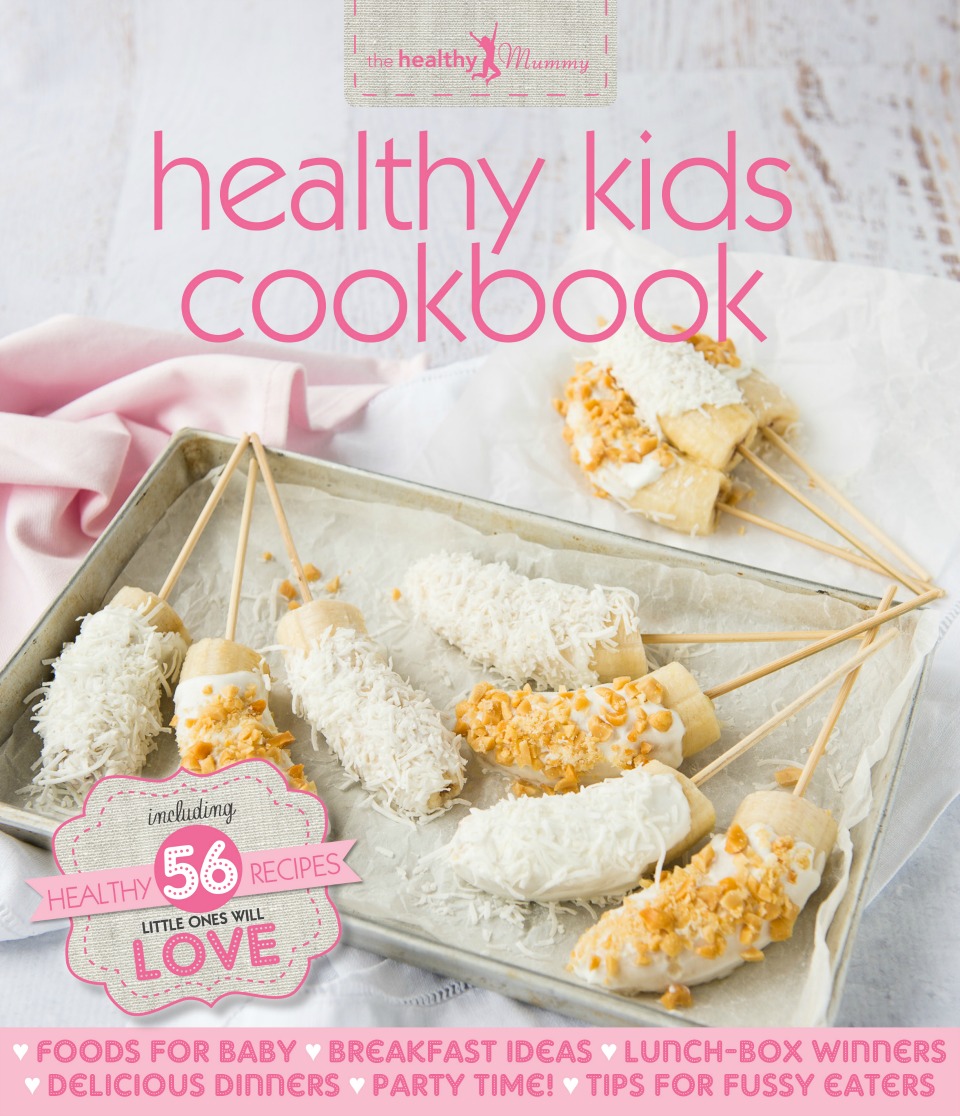 Looking for more recipes to feed your kids that they won't turn their noses up at? Grab a copy of our Healthy Kids eBook!
There are recipes for babies, breakfast, lunch and dinner ideas, and even treats for kids parties. All the recipes have been designed to be cooked in around 30 minutes (although a few take a bit longer with freezing or cooling times).
Cook up family-friendly recipes on the 28 Day Weight Loss Challenge!
Do you want to be healthy and lose weight and still make meals your whole family will enjoy?
Then join thousands of mums on the next 28 Day Weight Loss Challenge and get access to heaps of healthy, delicious, family-friendly recipes designed for busy mums.