Why you should eat more rice and enjoy these 12 healthy recipes guilt free!
Poor old rice often gets a reputation as the 'bad guy' for those of us trying to lose weight. No carbs allowed right? But in fact that is wrong, no food group is left out on the 28 Day Weight Loss Challenge. It really is all about the choices you make.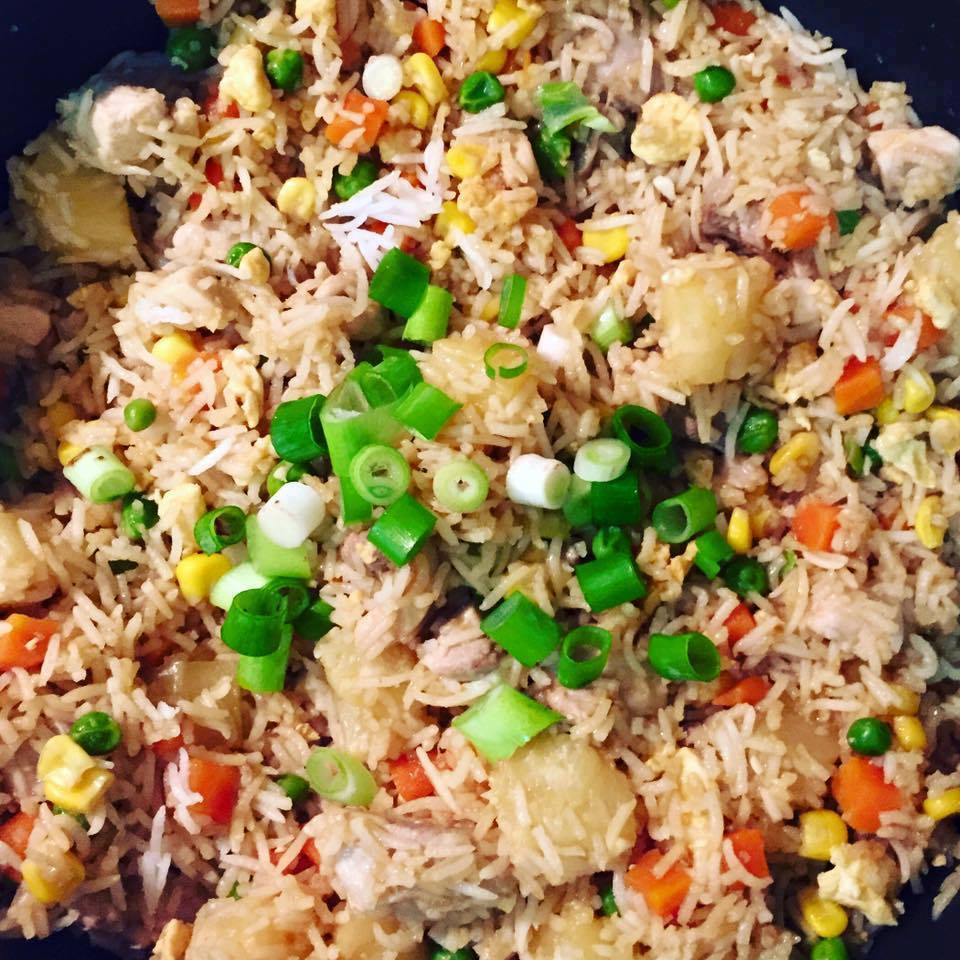 Some good carb choices would be brown rice, whole grain pasta or grainy bread. Keep your portion sizes in check, but you definitely don't have to cut carbs completely to lose weight on the 28 Day Weight Loss Challenge.
Health benefits of rice
Rice is a good supply of energy, helps fight inflammation, reduces the risk of cancer, prevents constipation, helps control blood sugar levels and supports your immune system.
Try our delicious Thai fried rice recipe!
Plus it is naturally gluten-free!
We do recommend that you opt for brown rice when you can, it has fewer calories with the added benefit of selenium and manganese. Find out more about that here – 10 Reasons Brown Rice Is Better For You Than White Rice
12 HEALTHY and delicious rice recipes under 450 calories
Butter chicken with rice (446 calories)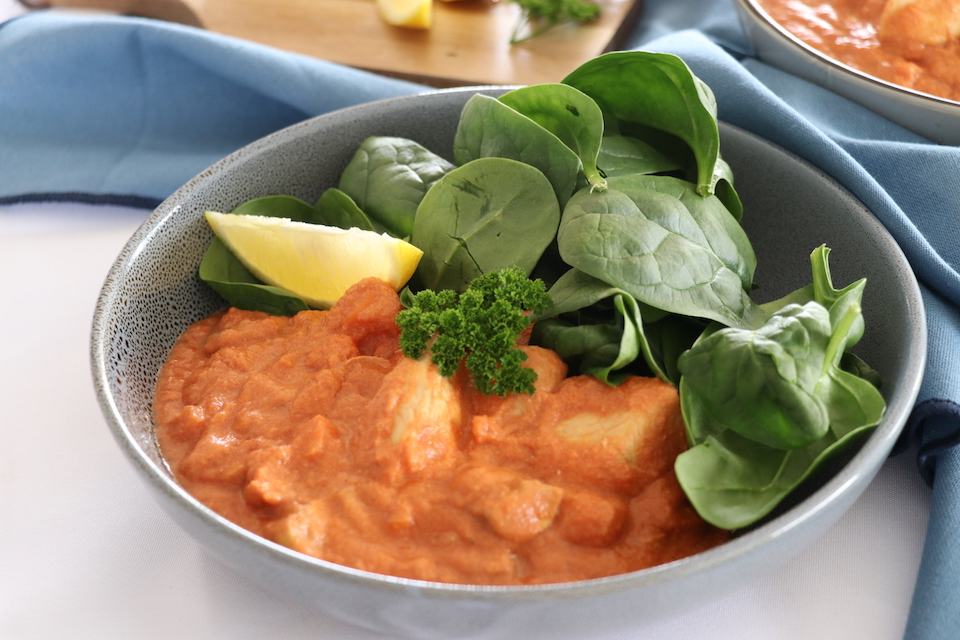 There's really no need to miss out on your favourite takeaway-style meals when you are trying to lose weight. This recipe come straight from our 28 Day Weight Loss Challenge. Get it here.
Slow Cooked Asian Chicken (320 calories)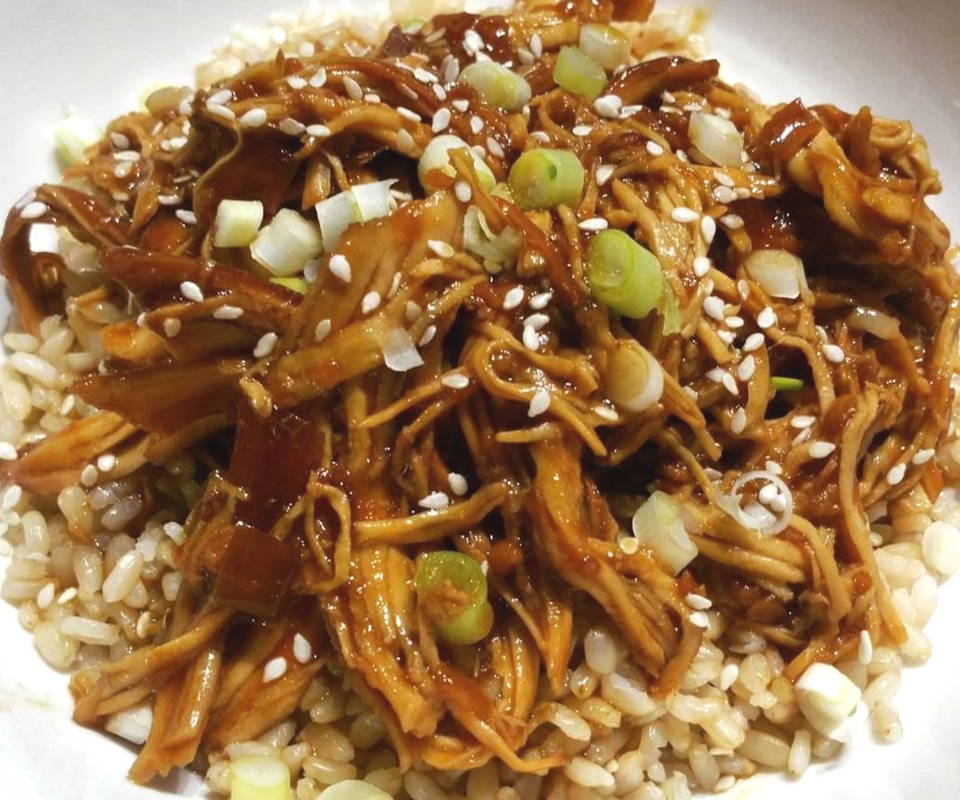 With yummy, tender chicken and full of delicious Asian flavours, this chicken dish is a winner. mind-blowing rice recipes!
Best of all it's only 320 per serve INCLUDING the rice, making it ideal if you're following the 28 Day Weight Loss Challenge.
Chicken and Pineapple Fried Rice (317 calories)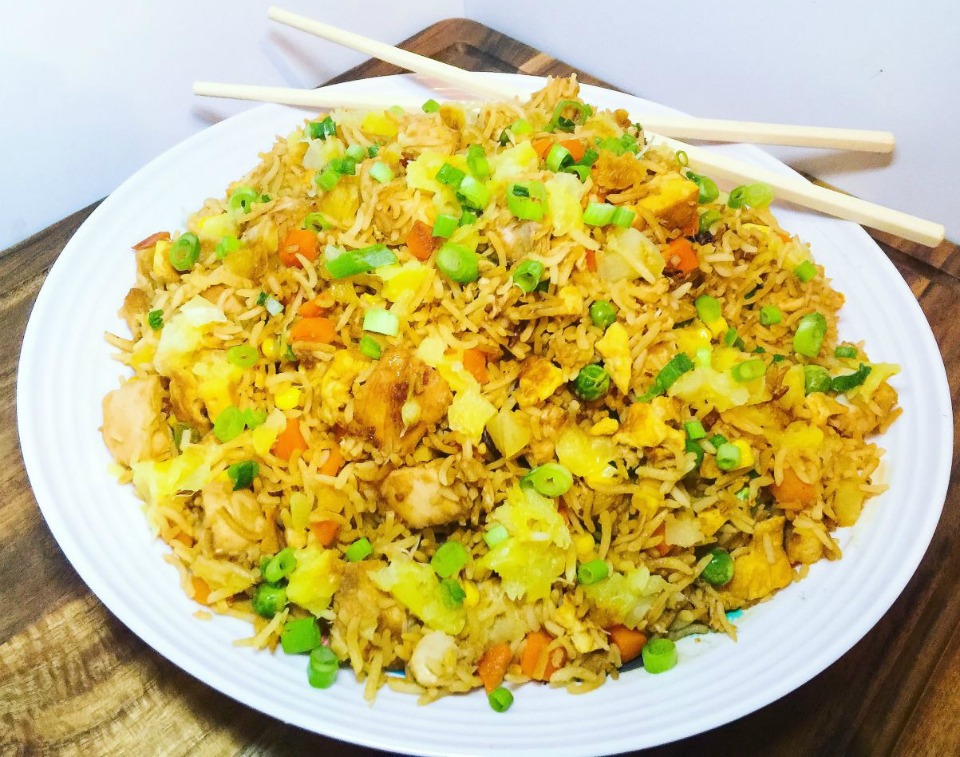 This twist on a favourite takeaway dish can be enjoyed on the 28 Day Weight Loss Challenge and the whole family will LOVE it.
This rice recipes comes from the 28 Day Weight Loss Challenge and can be found HERE. 
Mushroom risotto (258 calories)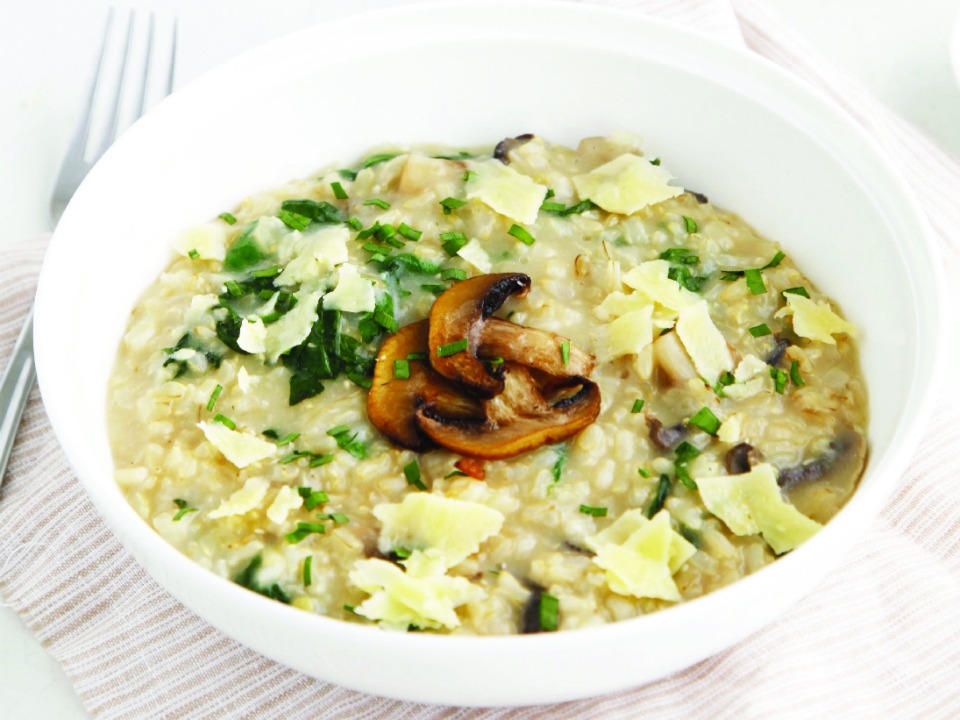 This risotto uses mushrooms but you can also add any meat if you want to bulk it up – it is also great for adding in extra veggies if you have them in the fridge too.
Try this delicious risotto recipe!
Italian tomato and spinach risotto (294 calories)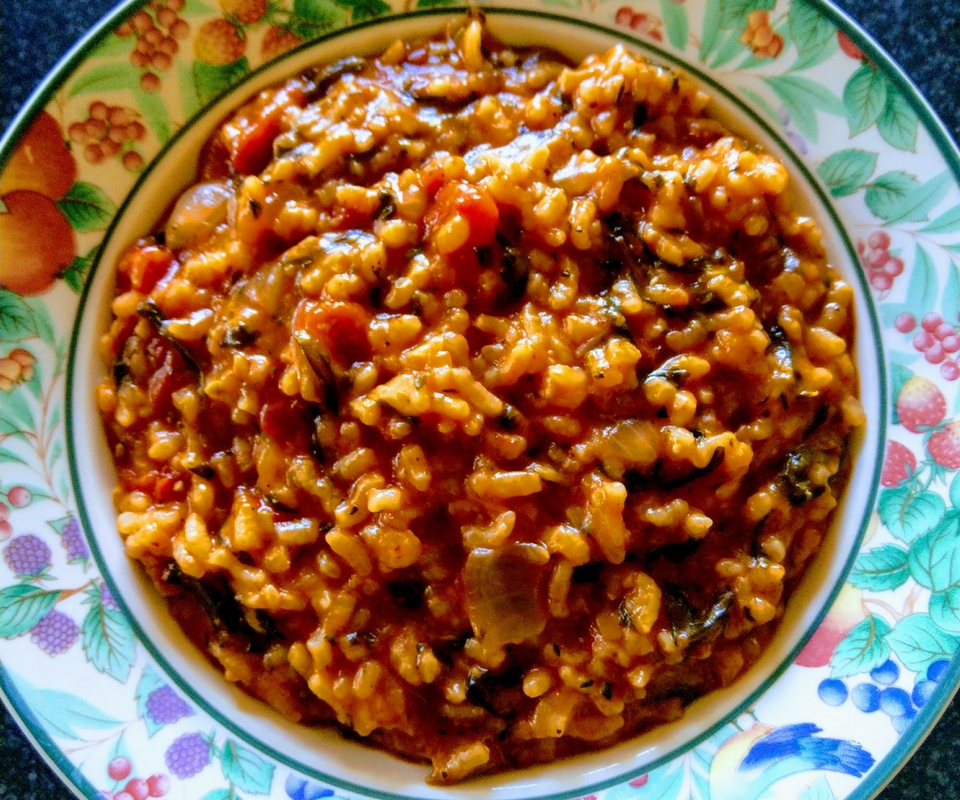 With lots of hidden veggies, this rice recipe is a healthy option for the whole family. Perfect served with a light green salad on the side. Feel free to use vegetable stock if you'd like to make this meal vegetarian.
Zucchini and Cheese Arancini (335 calories)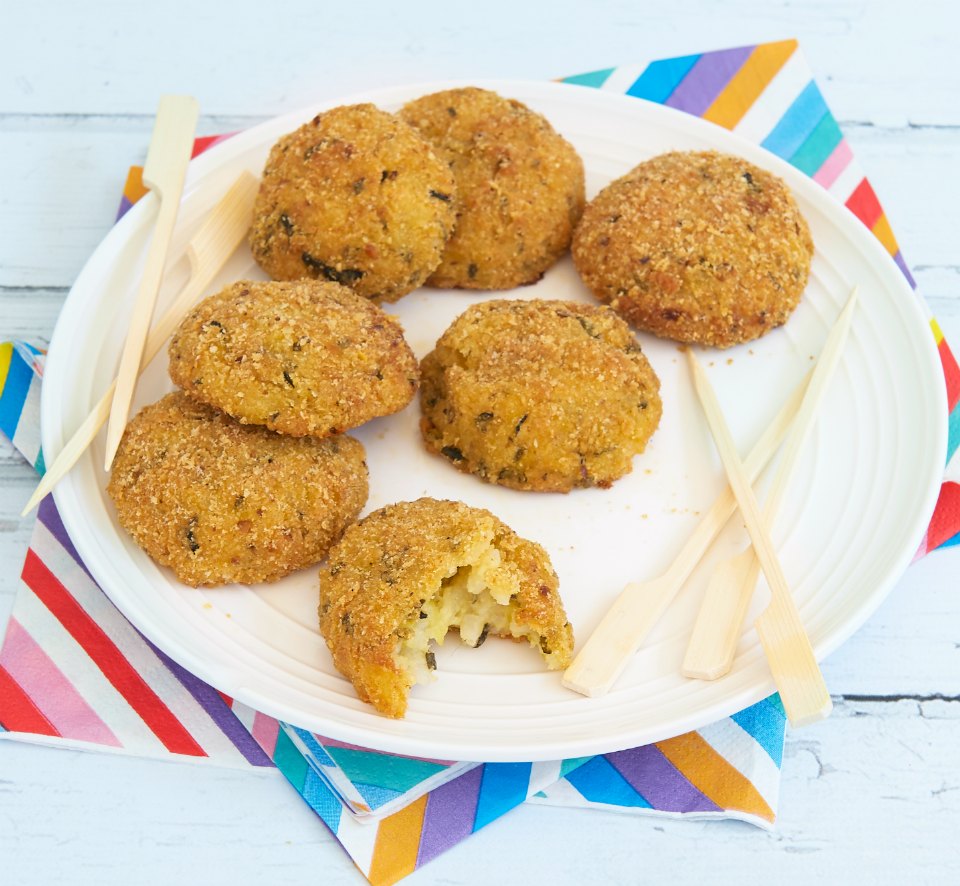 Arancini balls are a great lunchbox item for the whole family and you can add your favourite flavour combinations to suit everyone.
Tuna & vegetable sushi rolls (345 calories)
Use pre-cooked brown rice for this recipe. Alternate sushi fillings depending on your tastes and what you have on hand – think leftover chicken and avocado, or cooked tofu strips with cucumber and bean sprouts.
Rice, Avocado And Tuna Sushi Bowl (417 calories)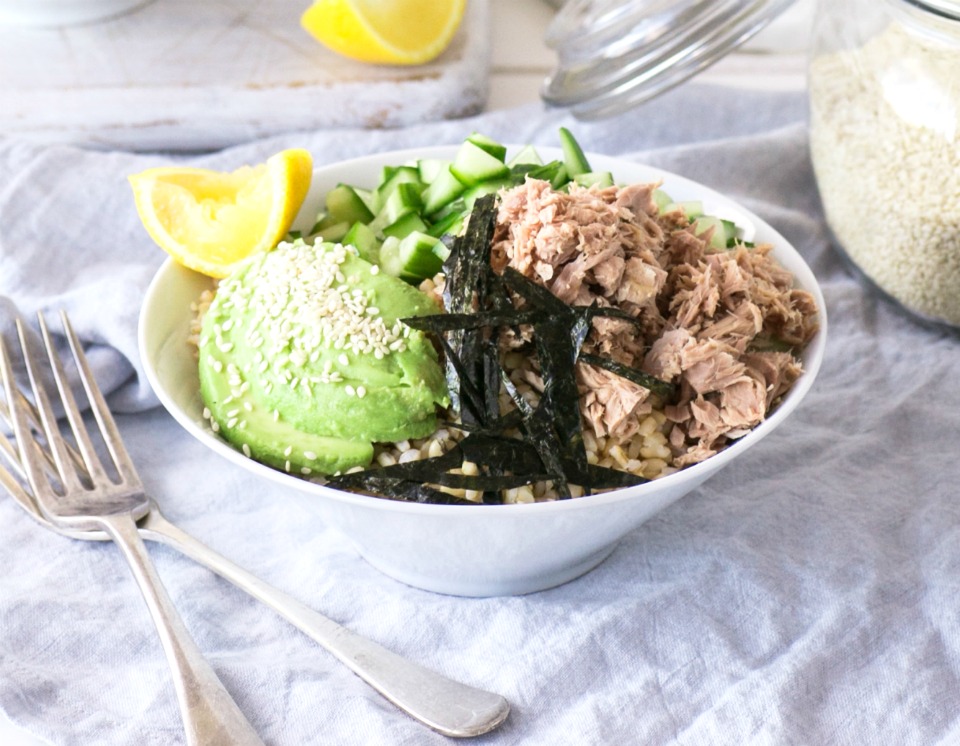 The delicious meal is like a deconstructed sushi roll. Prepare the rice ahead of time so you can just assemble everything quickly when ready to serve.
This sushi rice recipe comes from the 28 Day Weight Loss Challenge, get the full recipe here. 
Zucchini and rice frittata (378 calories)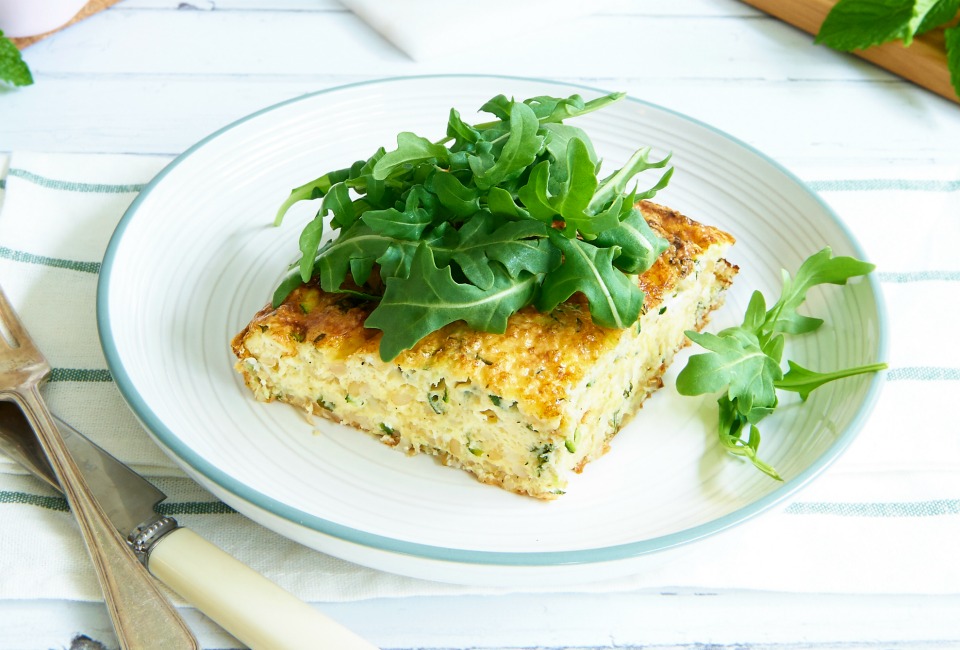 Adding brown rice to this recipe helps to bulk out the meal and ensure you are full and satisfied.
Asian pork and veggie rice balls (171 calories)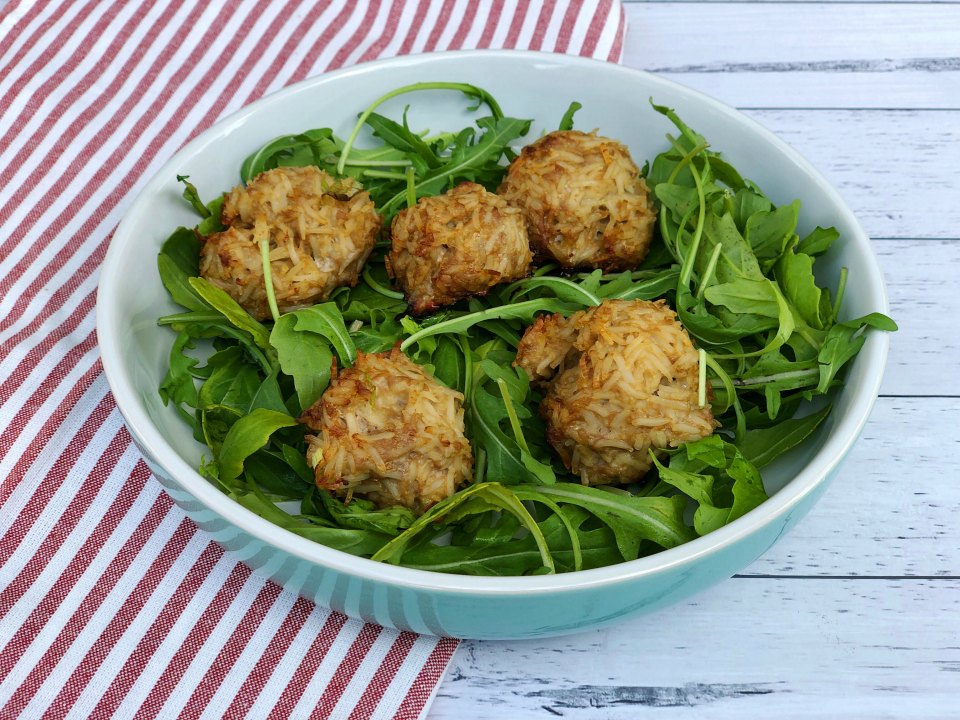 These Asian-inspired rice balls are a great savoury snack that can be kept in the fridge for 3-4 days or in the freezer for up to two months. Just grab 2-3 balls per person and reheat when you want a quick and delicious protein-filled snack.
Straight from the 28 Day Weight Loss Challenge get the full recipe here. 
Parmesan rice patties (69 calories)
If you fancy a savoury snack, these 69 calorie cheesy patties are a great option. You could also serve three with a salad for a light lunch.
Spanish rice with chorizo (409 calories)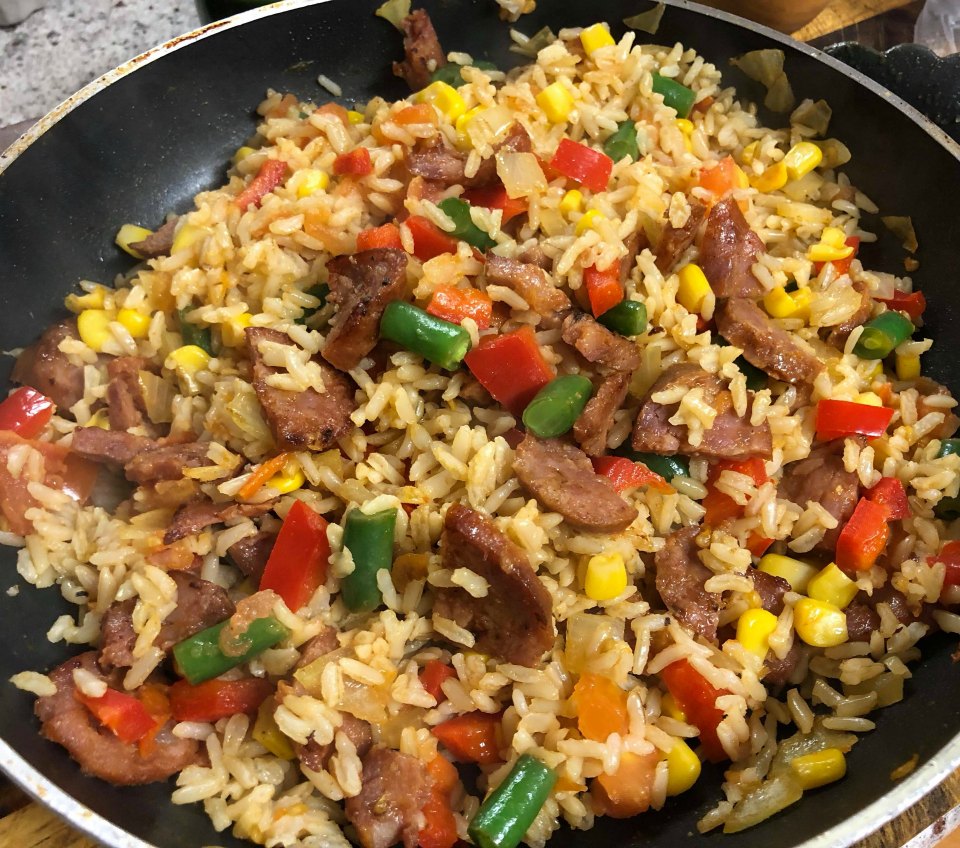 A tasty dish the whole family will love. This recipe comes straight from the 28 Day Weight Loss Challenge.
An added bonus Dessert recipe – Cinnamon and coconut rice pudding (190 calories)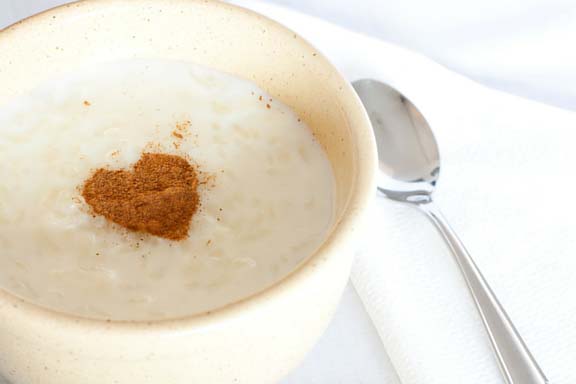 Grab the recipe shared from the 28 Day Weight Loss Challenge HERE.