Most women find their breasts increase during pregnancy and then again when breastfeeding, especially in the first few weeks when the milk supply is regulating.
Exercising when breastfeeding can have a few challenges so Lactation Consultant (IBCLC) and breastfeeding mum, Bel Moore has shared her top 5 workout bras to help!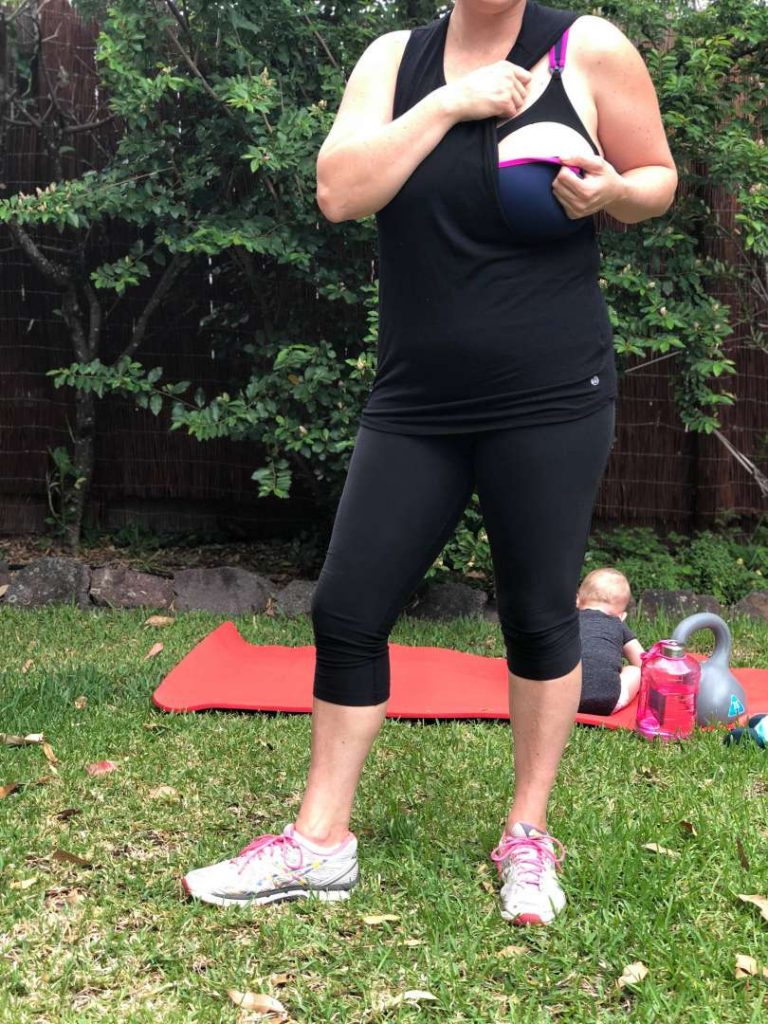 Breast weight can vary greatly, but most women find each breast can weigh between 600 to 3kg each when pregnant and breastfeeding! Large, lactating breasts can cause pain and discomfort when exercise if not properly supported which may mean those women will miss out on all the benefits of exercise such as postpartum weight loss, reduction of postnatal depression risk and other health concerns as well as an increase in cardiovascular fitness.
A supportive, well fitting, a well-designed sports bra can reduce discomfort, pain, embarrassment and chaffing by reducing movement and bounce.
How to pick the best breastfeeding-friendly sports bra for you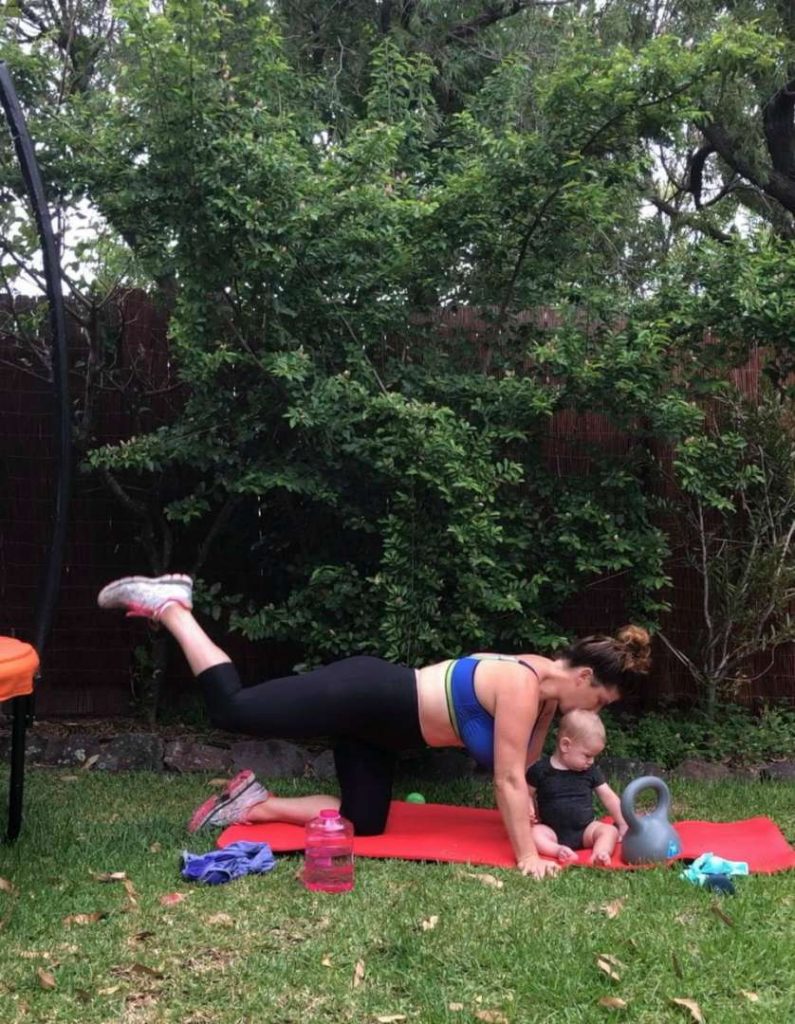 1. Decide how much support you need.
This depends on:
The activity – activities with more vertical movement need higher support. Research has shown breasts can bounce up to 12cm when running!!
Your bra cup size – the larger the breasts, the more they move, the more momentum they generate (Newton's 2nd law for those listening in science class). Larger breasts need more support so will need a wider band and thicker straps. Compression bras might work best for those with DD+ or an encapsulation bra under a crop top.
Your age- breasts contain no muscle and are supported by the skin and coopers ligaments. Age can reduce the support the skin provides to the breasts so may need more support.
2. Make sure the band and cups fit correctly.
Ensure you are no bulging out of the top, or that there is creases/gaps in the cups. Most breastfeeding sports bras will either have no underwire or utilise flexiwire. It is common belief that underwire will cause blocked ducts, as it will put pressure on the lobes. If the bra does have underwire, ensure it sits on the ribs and not the breast tissue.
3. Look for supportive and/or padded straps.
Thicker straps reduce breast momentum and ensure they don't dig in, leaving marks and even causing numbness in the hands!!
4. Breastfeeding friendly design?
This could include a breastfeeding clasp, the straps opening at the front or the bra opening at the front.
5. Moisture wicking fabric.
Moist, warm environments are perfect for thrush growth! It can also catch any accidental milk leakage. 
Bel's top 5 picks for maternity bras
1. Movemami – 'Shine' Nursing sports bra – $ 89.00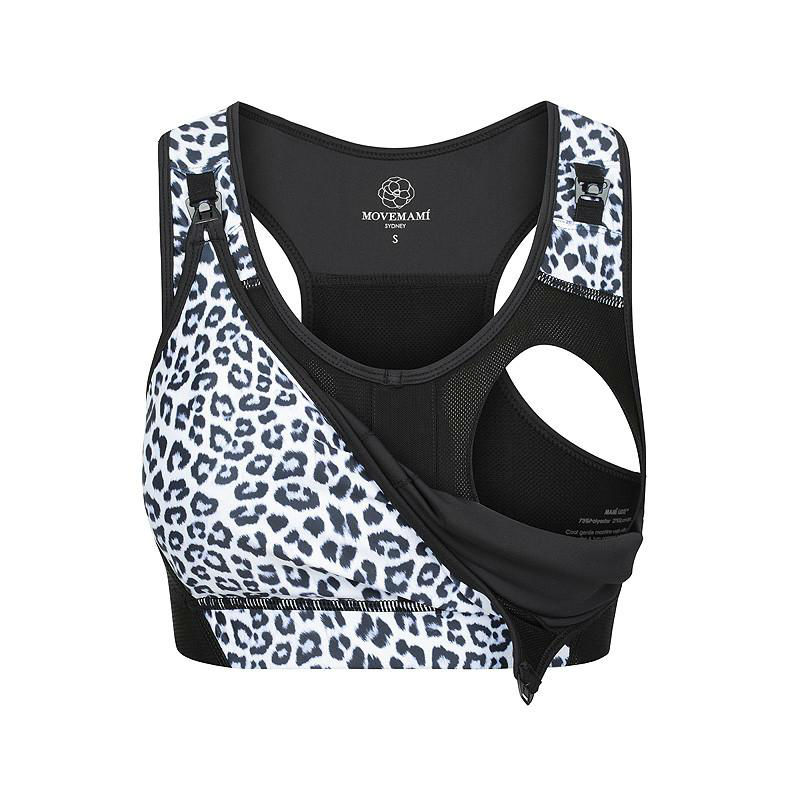 This innovative compression crop top is great for medium impact sports and can double as a swim top. It's made from a stretchy, antibacterial and moisture wicking material to keep you supported and dry. It teams wide straps and a racer back style to support even larger breasts (up to about an F).
It's perfect for breastfeeding mid activity as it features a discreet wire free design, one-handed open/close nursing clip and removable bamboo breast pads.
Comes in  XXS- XL
2. Hotmilk – Activate Sports nursing bra $79.95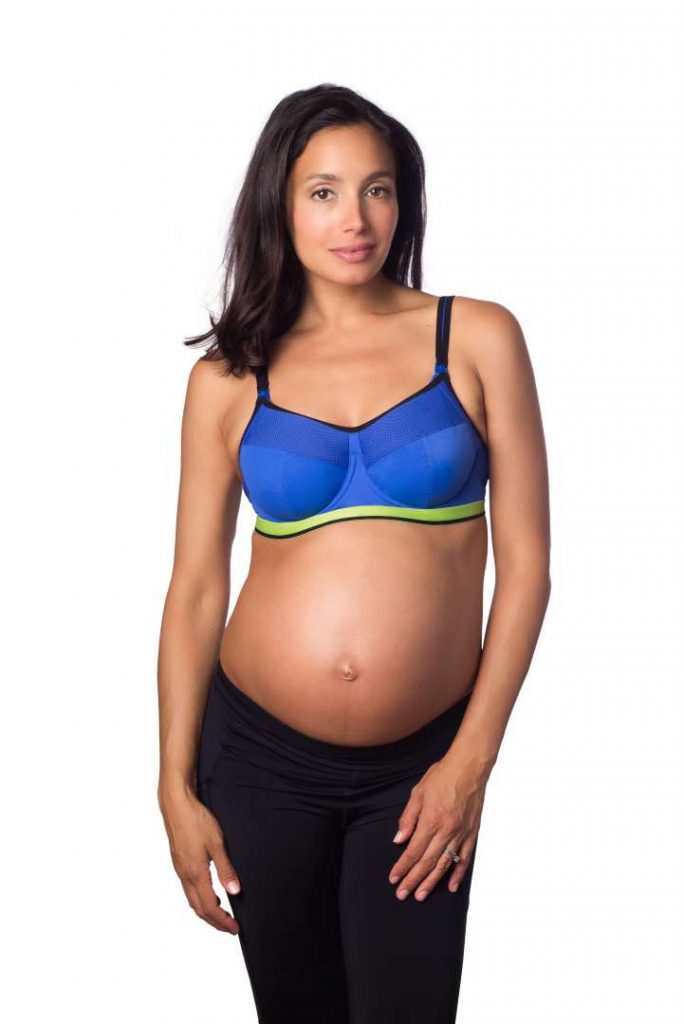 This bra was designed with high impact sports and big boobs in mind. Its encapsulates up to a H cup and features flexiwire to support and shape the breasts. The wide elastic under the bust keeps it from riding up when running and the wide straps with extra padding ensure no marks are left on the shoulders.
It features moisture wicking material and cool mesh panels to keep you comfortable when getting sweaty. It's perfect for pregnancy and beyond as it has a little stretch in the top of the cup to account for a bit of expansion and also has 6 hook and eye extensions to ensure it always fits.  It also has one handed drop down cups that provide discreet breastfeeding on the go.
Comes in sizes 10D-16GG
3. Maze Activewear Nursing Sports bra- $59.00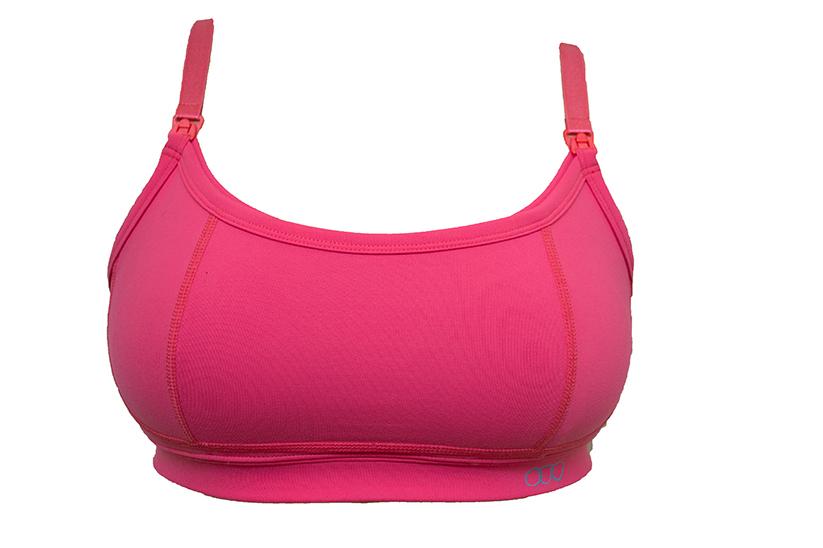 This super supportive bra is wire free to prevent any duct blockages but uses a racer back style to give extra support for those with small to medium sized breasts.
Not only does it utilise moisture wicking fabric the whole back is made out of mesh paneling, ensuring you stay cool when working out. The quick drop down cups makes feeding easy and it even has removable padding to give you a nice shape and protect against leaks (or add in your own breast pads).
Comes in sizes XS- L
4. Cadenshae – Ultimate Bra $69.99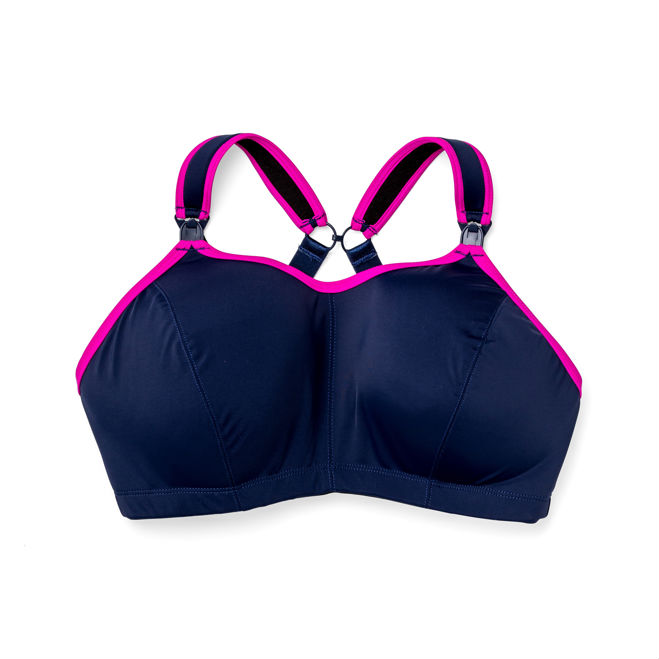 A great bra for DD+ mums looking for high impact support. It has wide padded straps for comfort and mesh panels to keep you cool.
You can also easily convert it to racer back if you need a little extra support or you have shoulders that straps seem to fall off on! It's molded cups give a good fit ( no mono boob!) and it looks nice under a t-shirt, so can be worn as your everyday bra too. The easy drop down nursing cups means you can feed or express pre, post or during exercise.
Comes in sizes 10-16.
5. Cake Maternity Zest Flexi Wire High Impact Maternity & Nursing Sports Bra – $ 89.90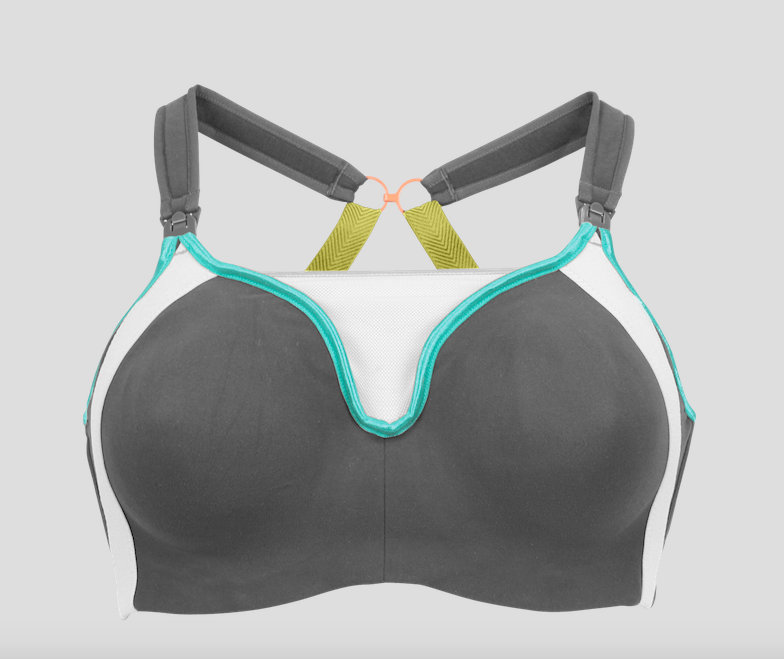 A great high impact sport bra that combines flexi wire and moulded cups to reduce bounce, give support and still maintains a nice shape. Made from moisture wicking fabric as well as having mesh panels, it will let your skin breath and reduce sweaty boobs. The wide padded straps disperse the pressure from heavy boobs and don't leave marks or dig in. You can add extra support by converting it to a racer back. Feeding is easy, as it combines drop down cups and an inner cotton A- frame support to ensure you can feed baby without any fuss.
Comes in sizes 10B-18H
And the bonus contender!
You won't find it in the breastfeeding section, but perfect for the extra large breasted breastfeeding ladies!
6. Enell Sport Bra – $90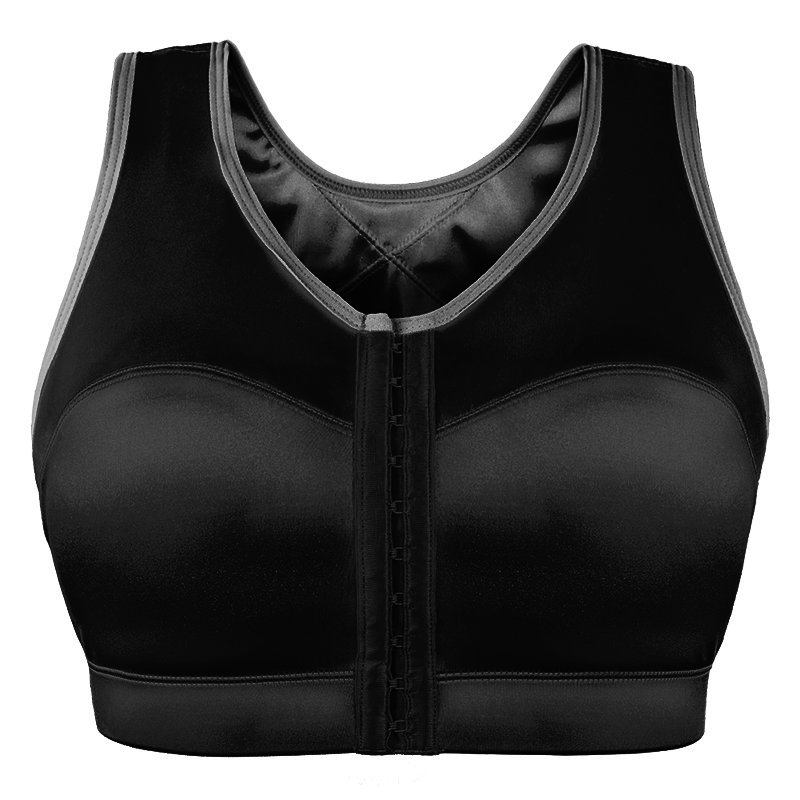 This bra comes close to eliminating all bounce that those with a C cup or bigger are all too familiar with, by utilising a compression system to ensure large breast stay firmly on the chest. The extra wide straps distribute the breast weight, relieving shoulder discomfort and the wide chest band ensures it doesn't ride up.
It has a full back with cross straps designs but is easy to put on and off due to having a hook and eye front closure system. It is this hook and eye system that makes it compatible with breastfeeding. Although a lot of coverage, the moisture wicking fabric keeps you cool during your workout.
It has it own sizing system( 1-8) which takes into account your bust and under bust measurements.
Not breastfeeding? Find some more workout bra options here!
Did you know our Healthy Mummy Smoothies are breastfeeding-friendly?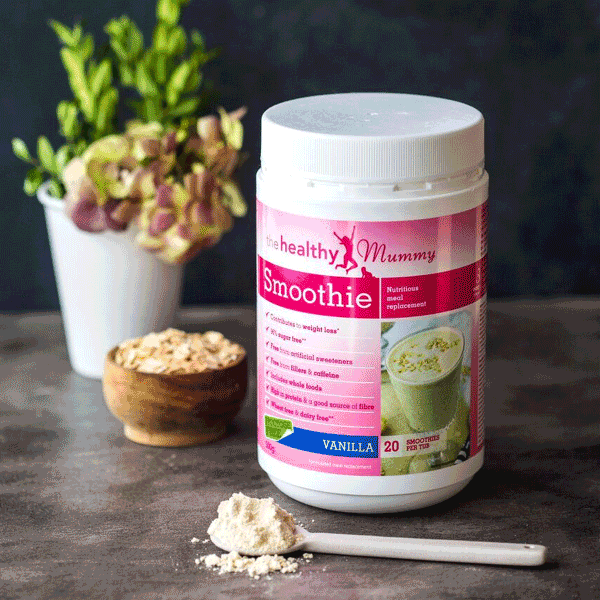 The Healthy Mummy Smoothie offers an excellent source of essential vitamins, minerals, nutrients & important antioxidants. It does not contain any weight loss accelerants, caffeine, no gluten and is dairy free. It is also a non Genetically Modified product!
Our smoothie range is also 96 per cent sugar free,  breastfeeding safe and is designed to help to support milk supply!
If you would like to learn MORE about our smoothie range download our smoothie information fact sheet here OR you can download the smoothie label and ingredient list here.
You can also check out our delicious flavours HERE.
Breastfeeding Plus – a new product to support mums and their milk supply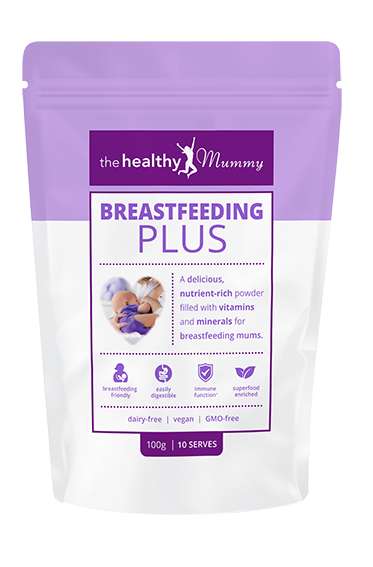 The Healthy Mummy's Breastfeeding Plus can help give new mums a boost of energy (and let's face it, we can all benefit from that) and has been linked to better mental health during the postnatal period.
If you want to prolong your breastfeeding relationship, or boost a low supply, Breastfeeding Plus can be beneficial.
Breastfeeding Plus can assist with energy levels, immune function and support breast milk supply by providing mothers with a boost of vitamins and minerals to aid in recovery post birth. The aim of this product is to focus on mums nourishing their body to feed their baby.