10 Energy Fuelled Snacks For Mums Which Are Exhausted
One of the hardest things is trying to lose weight and stick to a healthy eating plan when you are exhausted. Being a mum with little ones, or even teenagers for that matter, means that most likely you are exhausted!
So how can you stop snacking on high sugar snacks which give you a hit of energy, but make you feel worse off in 10 minutes?
Well here are a few suggestions of some snacks which are quick to make, easy to prepare in advance and are some great food and drinks to lose weight and stay on track of your weight loss plan.
1. Eggs rolled in garlic salt and LSA.
Upping the anti with the delicious and nutritious, high protein eggs. Roll them in a few fancy ingredients to make them even more tempting. Super easy to prepare the night before so they are in the fridge when you need a hit.
2. Avocado sprinkled with a drizzle of maple syrup and cocoa on a rice cracker.
We often eat avocados in a savoury format, but as a healthy treat, try this way for a little sweet, but healthy kick. The monosaturated fat of the avocados will conquer the craving for something high in sugar.

3. A fruit platter with yoghurt.
This is one of the easiest options to prepare the night before and leave in the fridge for the following day. Yoghurt gives you an added hit of protein to keep you feeling sustained energy wise.
4. Acai bowl or smoothie
Acai is a Brazilian Amazon superfood. Blend it with some frozen bananas and fresh juice for a easy breakfast bowl or add some to your Healthy Mummy Smoothie for a delicious and energy packed snack.
5. Ginger tea
Ginger tea is so invigorating and even the smell will bring back some much needed energy.
6. Banana rolled in coconut
When you are trying to lose weight, you need to be inspired by interesting snack options. Rolling your bananas in a little shredded coconut will spice things up a little. The added fibre will also help your feel fuller for longer.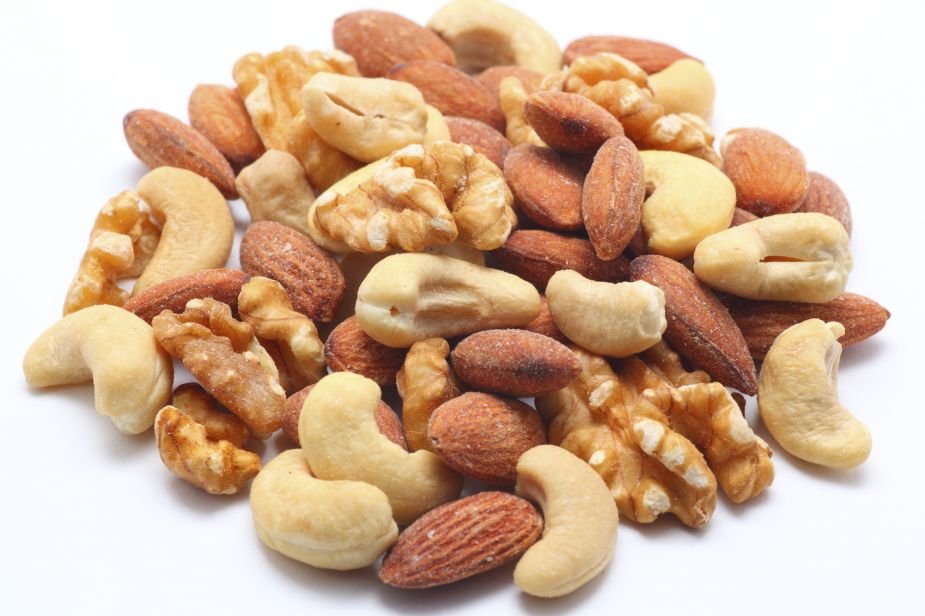 7. Nuts nuts nuts
Nuts are nature's plant based protein packed snacks on the go. Perfect to tide you over. Pop some in a little container in your handbag on the go. Try to avoid too many salted varieties.
8. Frozen blueberries with a dollop of yoghurt
This is the perfect dessert which is cute, fun, quick, a natural sugar hit with a creamy background of yoghurt. You won't feel like you are on a diet with this one.
9. Hummus on wholegrain toast with a squeeze of lemon
Hummus is made with chickpeas so is packed with protein and fibre, two components which will keep you feeling less hungry. Spread some on some high fibre wholegrain toast and get going. An energy hit which won't leave you in a slump 10 minutes later.
10. Halved cucumber with cottage cheese and pepita seeds.
In 1 minute you can slice open a cucumber length wise, pop on a dollop of cheese and sprinkle some peptia or pumpkin seeds. The freshness of the cucumber will awaken you senses.