100 days to Summer, the Healthy Mummy results are in!
14 of our Healthy Mummy community members have shared their fantastic results after participating in the 100 Days To Summer Countdown. They have lost over 82 kilos, plus over 100 cms between them in less than four months.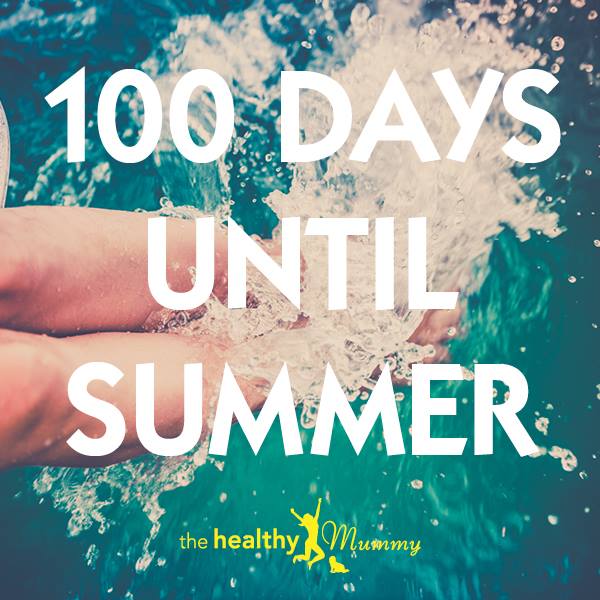 100 days to Summer, the Healthy Mummy results are in!
These Healthy Mummy community members share how they achieved their weight loss goals in just 100 days.
Nic Green lost over 23 cms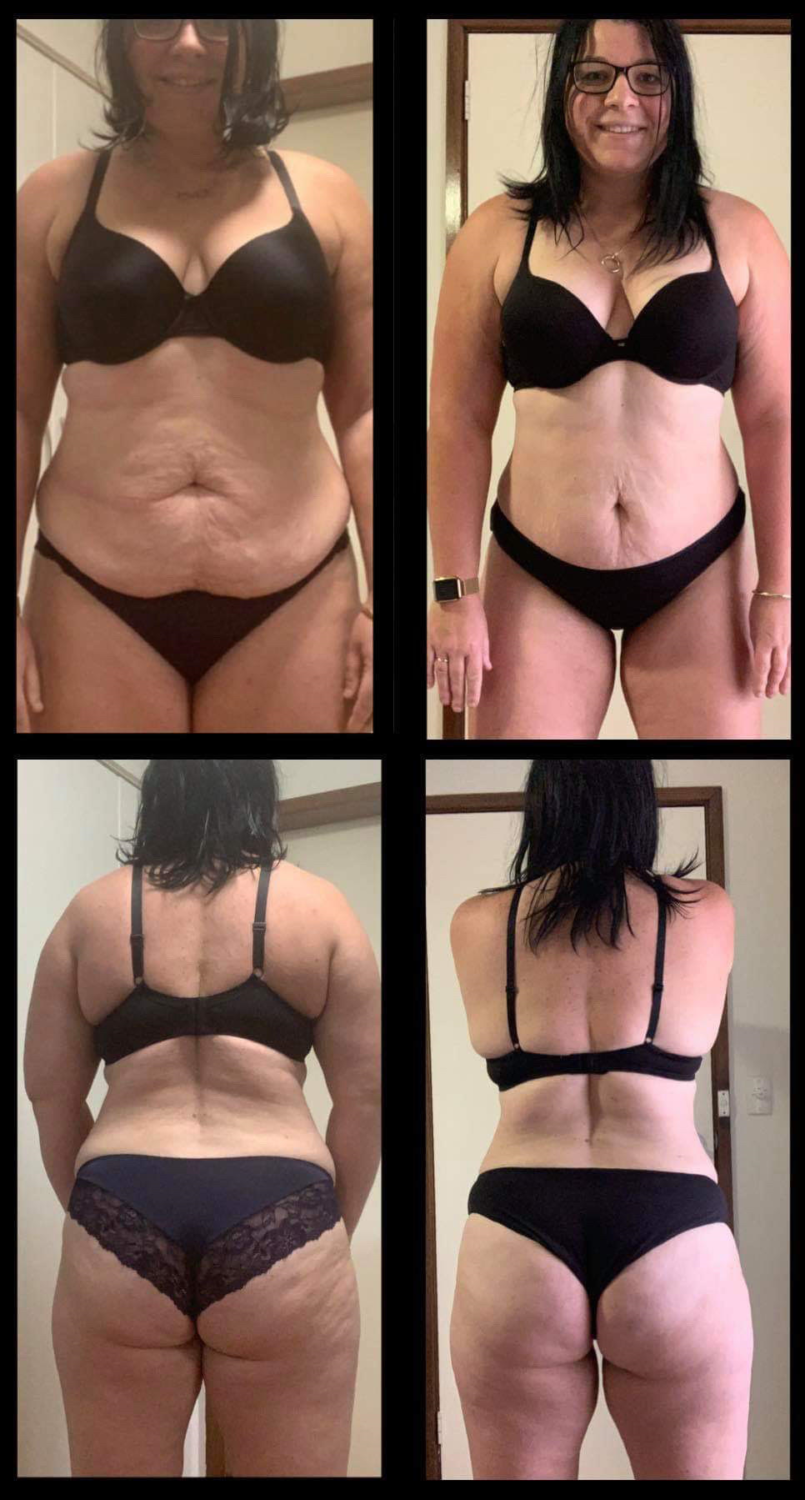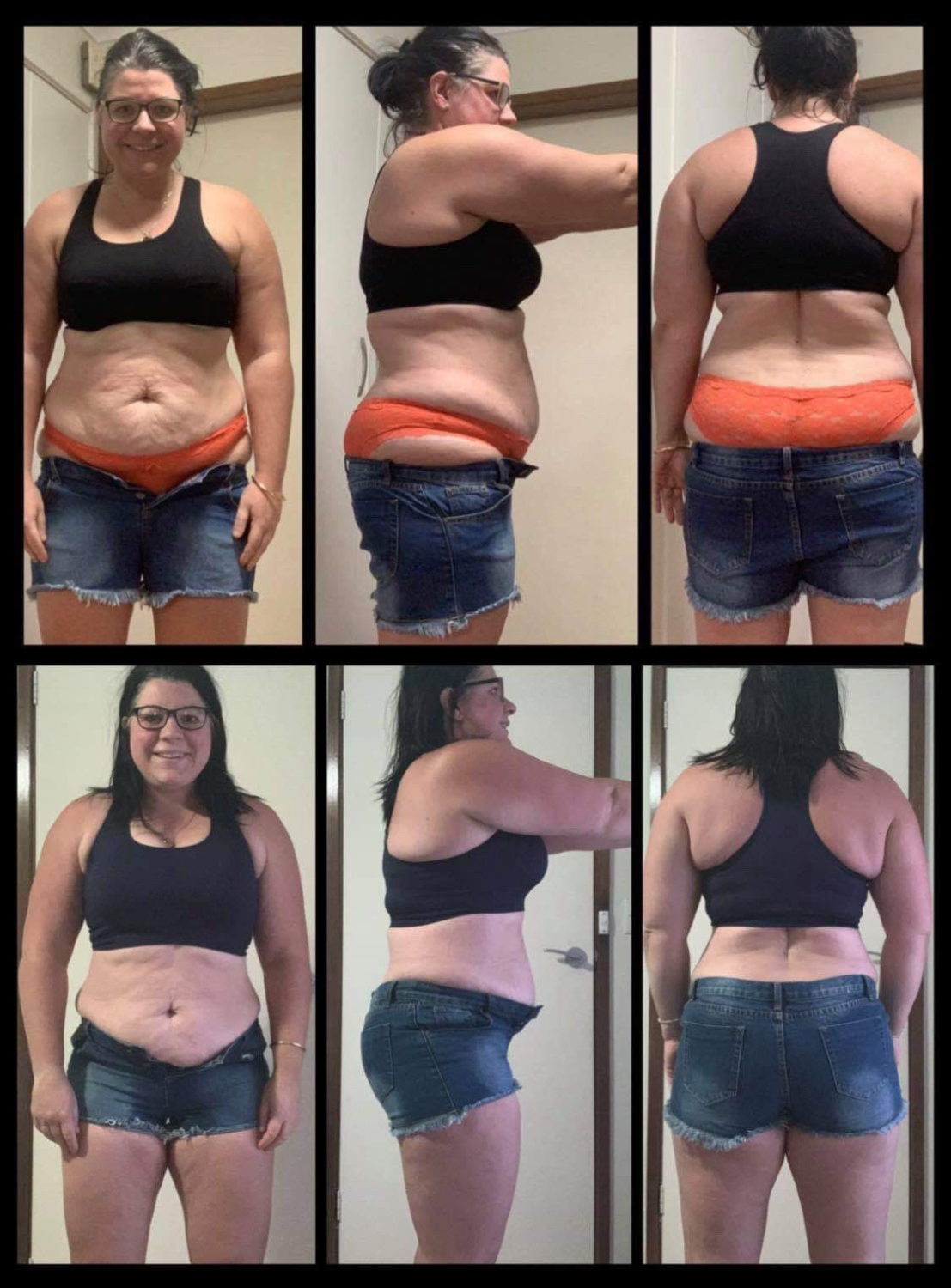 Nic shares, "I didn't weigh myself at all, for me I'm more focused on photos and how I feel. The photos speak louder than the scales ever can as they don't factor in that I'm building muscle.
"I'm so shocked in the change of my belly I never thought I'd have a flatter tummy like that especially after a twin pregnancy that left me with lots of saggy skin. My butt is is tighter and lifted more, my waist is so much more defined and my legs have slimmed and toned lots too!
"I've just followed the 28 Day Weight Loss Challenge meal plans and the Healthy Mummy Smoothies just as I have for 5 years!
"I've been eating the same and training at the gym just the same as I was before the start of the countdown. The only thing I've done differently is that I challenged myself to 100 squats every day for the 100 days which shows in the pics of my butt.
"The goal shorts I had in mind I can see big changes but I won't be wearing them like I had planned as I've now realised my body is different from when I wore them, especially my legs. I've built lots of muscle in my quads now so I wouldn't be able to wear them confidently but still proud of the changes. Time to shop for new shorts."
How much Nic lost in cm
Bust: -2cm
Waist: -6cm
Hip: -7cm
Leg: -4cm
Arm: -4cm
Nic adds, "I can't wait to see the difference at the end of summer now. This summer I will feel BODY CONFIDENT."
Chelsea Dickson lost 15.8 kilos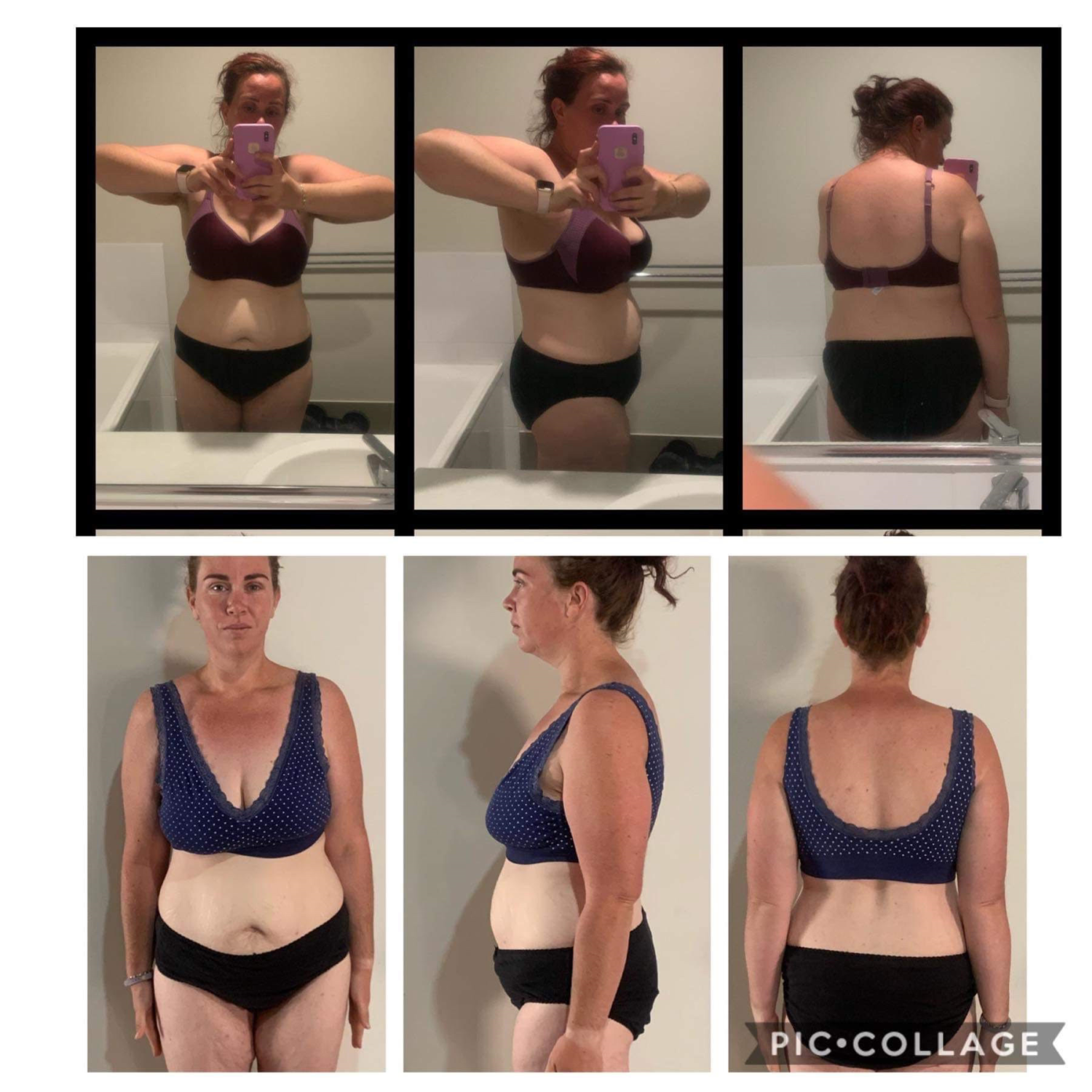 Chelsea shares, "My goals for the summer challenge were to be able to run, lose as close to 20 kilos as possible and just enjoy my journey.
"I achieved all those goals, not only because I'm determined but because they were all realistic goals.
"I'm happy heading into summer with a great mindset and being able to swim with my children.
"In the last 100 days, I have lost a total of 15.8 kilos and a total of 37cm from my body. I am a lifetime member in my 10th challenge. I have lost a total of 47.6 kilos and 160cms."
Bridget Finlayson lost 3 kilos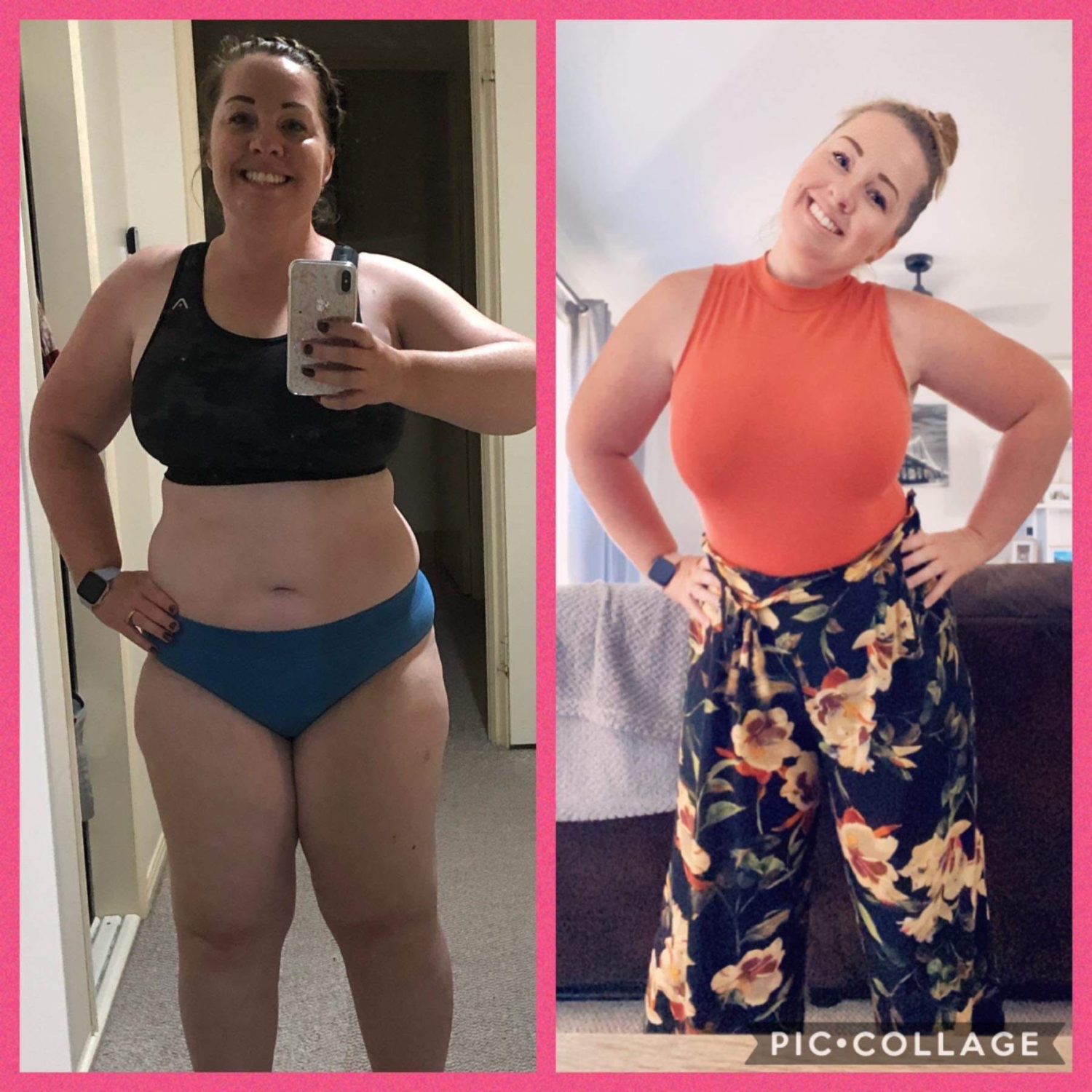 Bridget shares, "I have lost 3 kilos on the Summer challenge, which isn't a huge amount but due to medication, my weight loss is quite slow.
"My goals were to get fitter and healthier and stop bad habits.
"I'm proud of what I have achieved as with depression and anxiety a lot of the time I self sabotage myself. Any loss is a win in my eyes.
"When I first started the 28 Day Weight Loss Challenge, in the first 8 months I lost 15 kilos. I have slowly put on weight over the last 2 years due to medication and mental health. I'm still at a 7-kilo weight loss overall thanks to the Healthy Mummy."
Cassie Chenhall-Ralis lost 5 kilos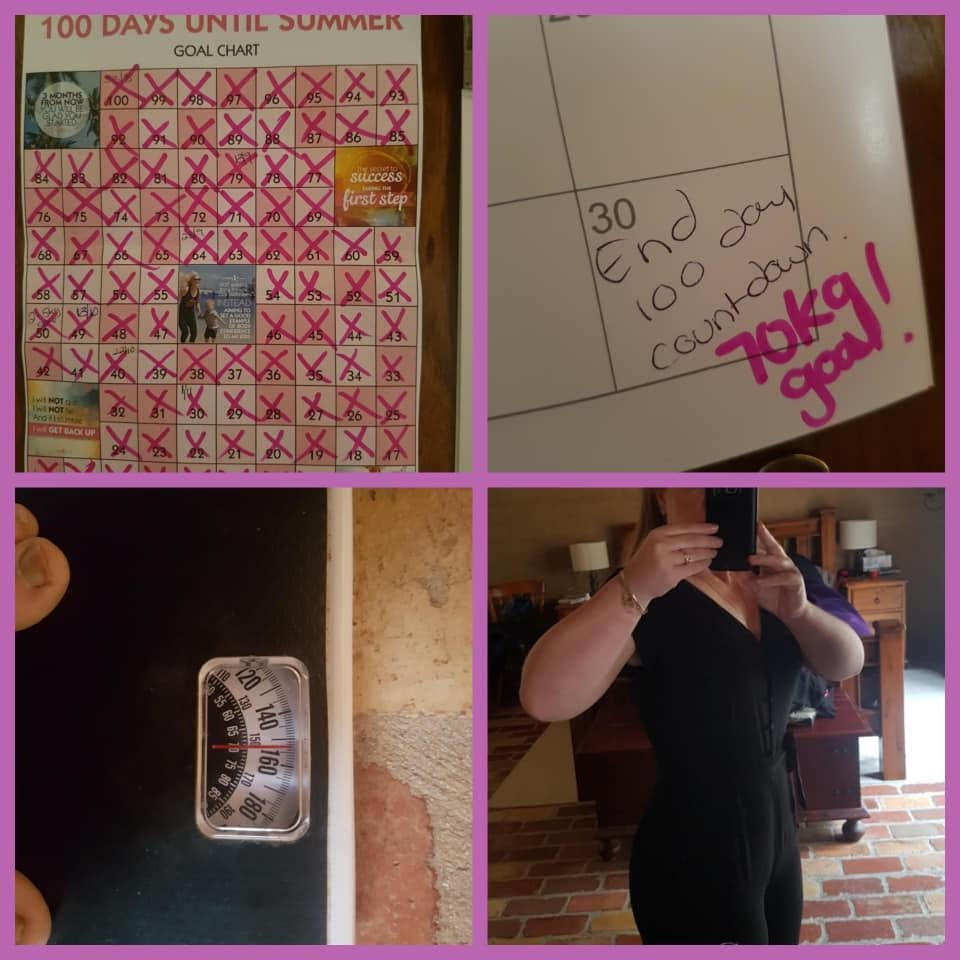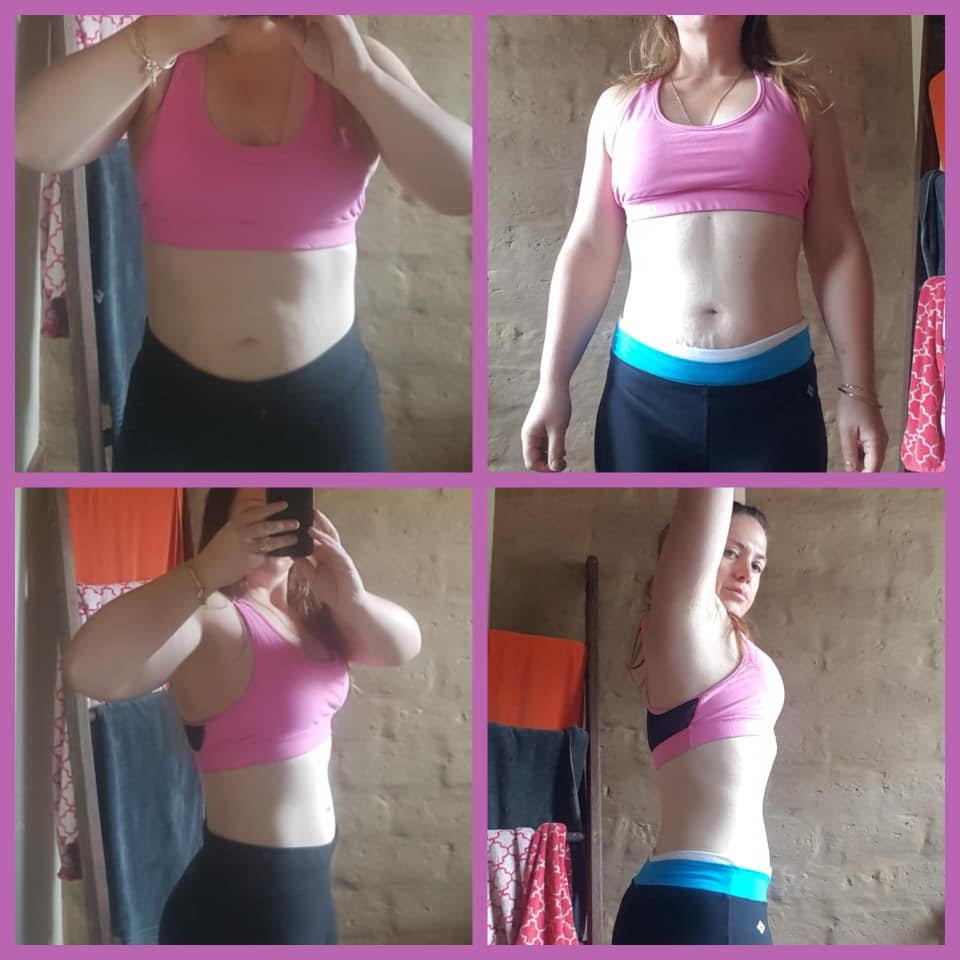 "100 days have gone and so have 5 kilos!"
Cassie shares, "I started off great. I lost 1kg in the 1st week but then nothing. The scales would not move. After about the 3rd week of no movement, I was feeling so down. I then decided to change my focus and give myself a new end goal.
"I found an outfit that was something I had always wanted but never felt comfortable in. I fit into the size 10 and I almost bought it but I tried on an 8 and it almost fit. So that was when I decided to make that my new goal. At the end of the 100 days of Summer challenge, I would fit into that jumpsuit.
"I absolutely worked my butt off to make sure I got to my goal. I have done so many squats over the past 100 days.
"I am very happy to say that I have lost 5 kilos, 18cm and I fit into my size 8 jumpsuit."  
Cassie McKay lost 5 kilos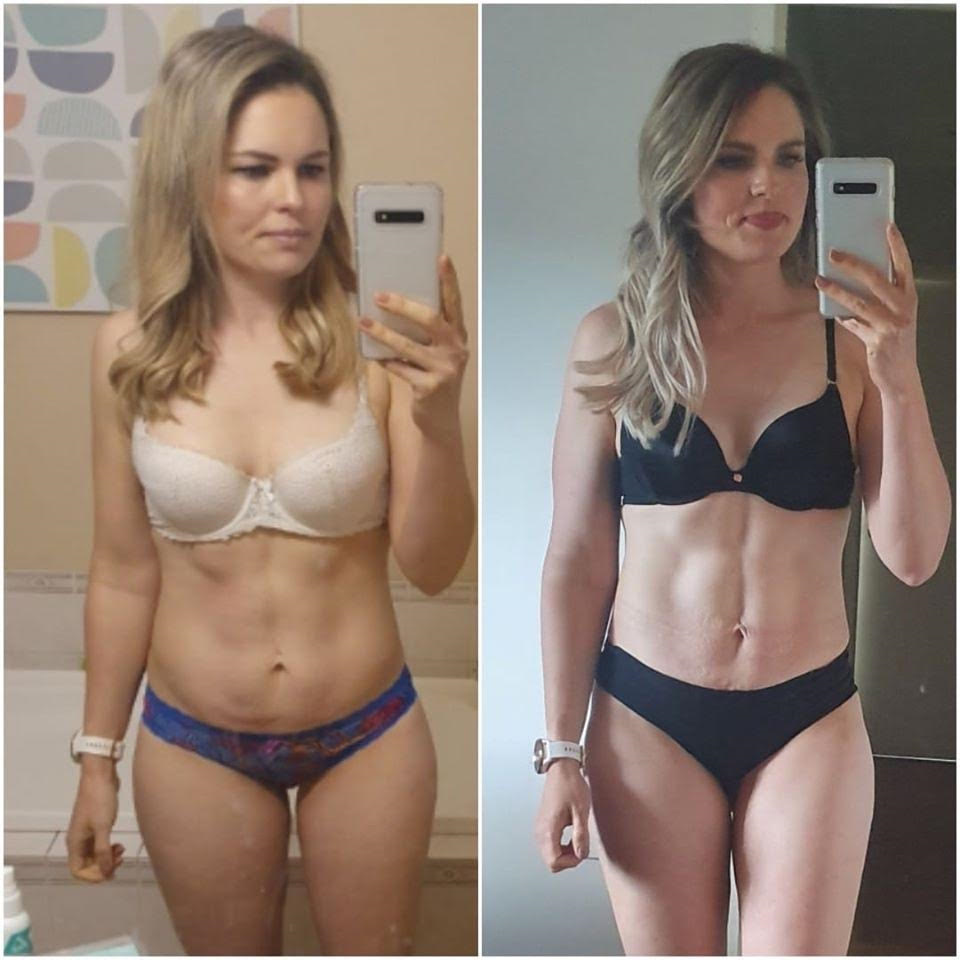 Cassie shares, "This 100 Days to Summer challenge I vowed to give it my all, especially the last 8 weeks.
"I ate to my daily calorie allowance most days, went to the gym 4-6 times a week (I do small group personal training classes with weights), ate birthday cake, enjoyed ice cream, meal prepped, drank my water, traveled interstate and basically just enjoyed life.
"At Christmas last year I injured my knee and it took around 6 months of daily physio exercises for me to be able to do a single, unassisted squat. Just this past week I managed to finally squat my body weight for 5×3 and deadlifted 10kg more than my bodyweight. With increasing strength being my goal for the countdown, I'd say I smashed it!"
Stacey Webb lost 6.5 cms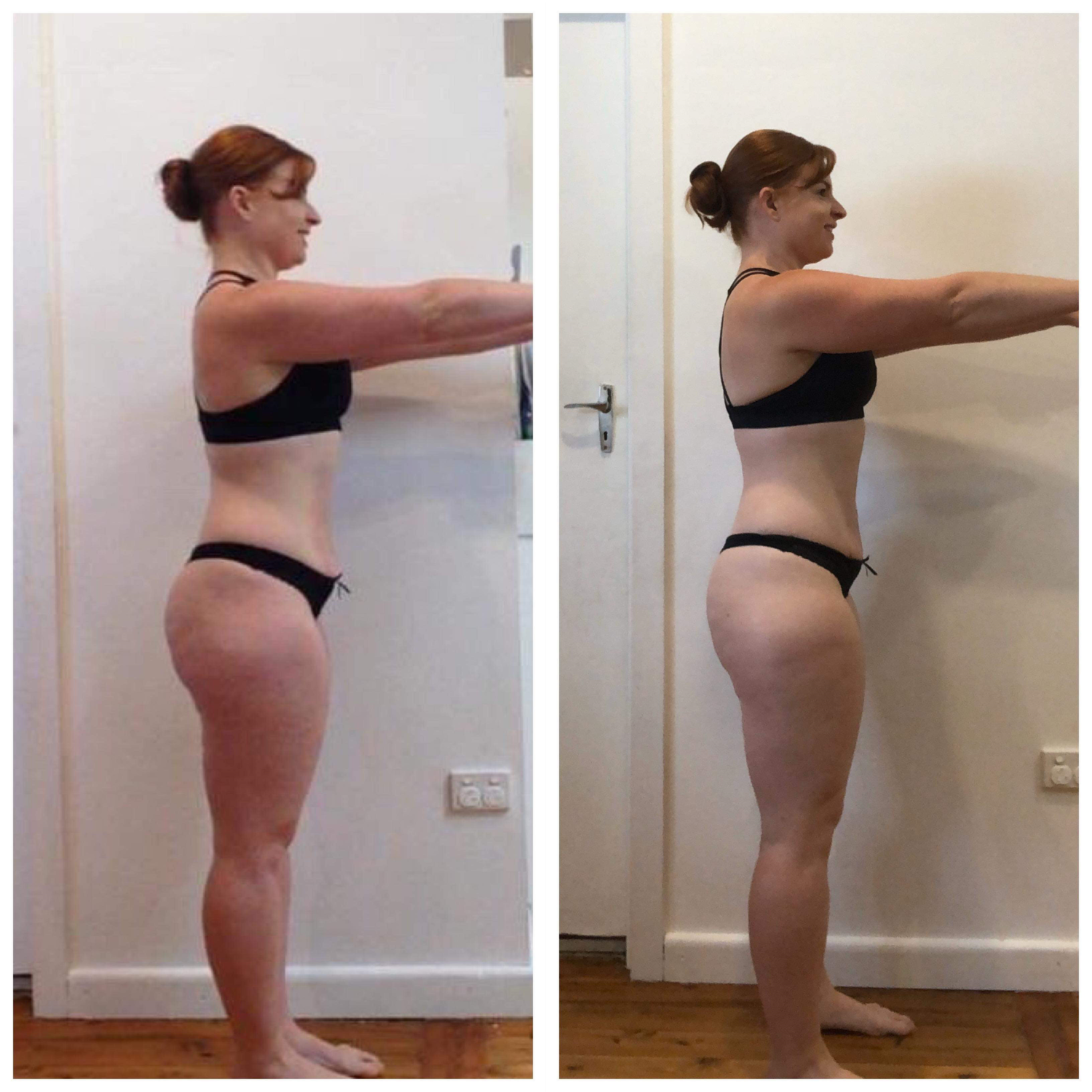 Stacey shares, "Overall I feel very happy with my progress in the past 100 days. I had good and bad days but on the bad days and unmotivated days, it was relying on my routine to help get me through.
"This 100 days to summer challenge was a big reminder to myself that I am not in a race with anyone and staying consistent and maintaining my weight is not a disappointment or failure."
"I lost 6.5cm overall loss. But I believed I gained a lot too."
In the last 100 days Stacey has:
– Did my first half marathon trail run
– Did my 4th event half marathon scoring myself a bronze medal for 3rd female in my age category
– Completed in a number of virtual run events
– Competed in my second event for the Crossfit open games
– Multiple PB's in weight lifting in various areas
She is also:
– Feeling better and more confident in her clothes
– Feeling stronger
– Feeling fitter
– Having a better relationship with food
– Feeling happier about her body
– Feeling better with her mental health
All while working and having a busy household with 4 kids. Go Stacey!
Zoe Terry lost 15 kilos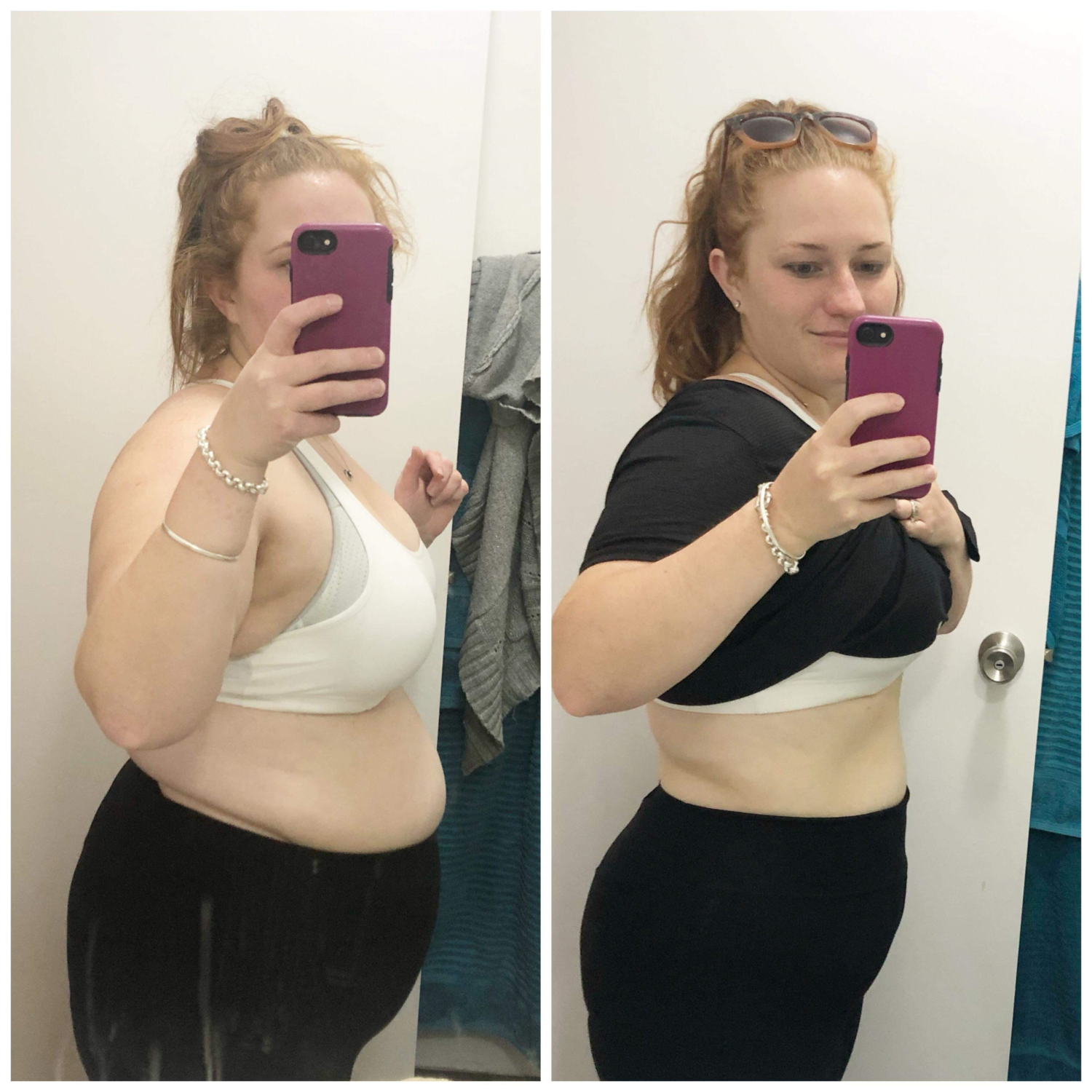 Zoe shares, "My goals for the 100 days to summer challenge were to bring my total weight loss to 20 kilos and no longer need to shop in the plus-size section, I am so happy!!
"I achieved both my goals! I lost 15 kilos. In total with the Healthy Mummy, I have lost 25.7 kilos.
"Can't believe it's summer and can't believe what I've achieved over the last 100 days."
Megan Van Nierop lost 4 kilos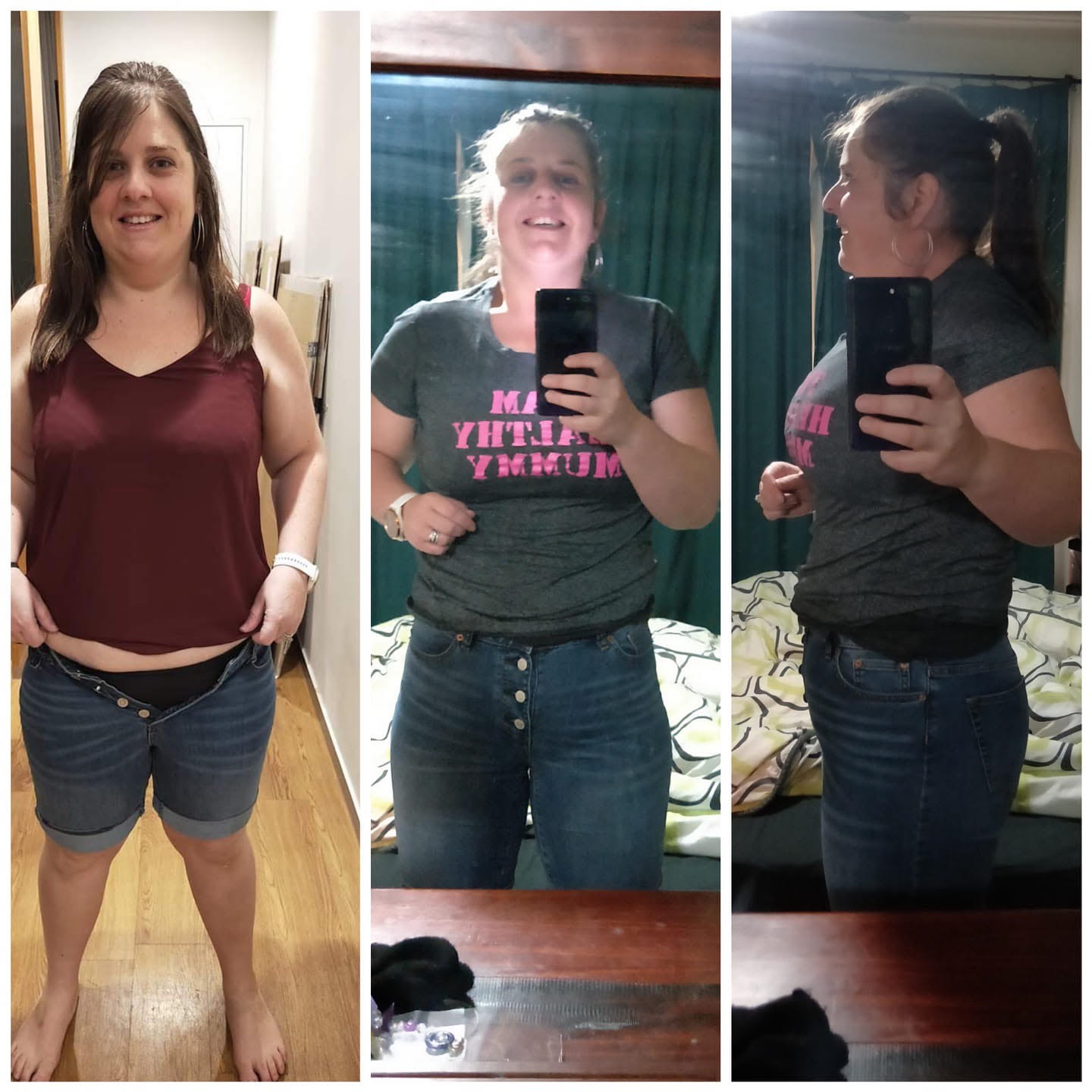 Megan shares, "I've toned, I've gained strength and grown confidence…and I've made size 10 shorts fit!!!"
"My confidence has grown amazingly over the 100 days and my self-love has grown too. I've toned, I've gained strength I've lost CMS from areas I never thought possible.
"If we get warmer weather I am ready to rock a bikini.
"I was able to do my push-ups, sit-ups, squats, and planking in one day. My goal shorts of size 10 achieved.
"I've lost around 4 kilos. I've lost over 40cm from my body.
The loss from my hips and thighs were achieved and I'm starting to see a thigh gap which I've never had.
"My biggest thing is showing how much you grow and how much self love you gain from putting yourself as a focus thanks to the Healthy Mummy and I feel I achieved that amazingly.
"My motto every day is to simply get up and try. Try and do your best each day."
Jennifer Mattherman lost 6 kilos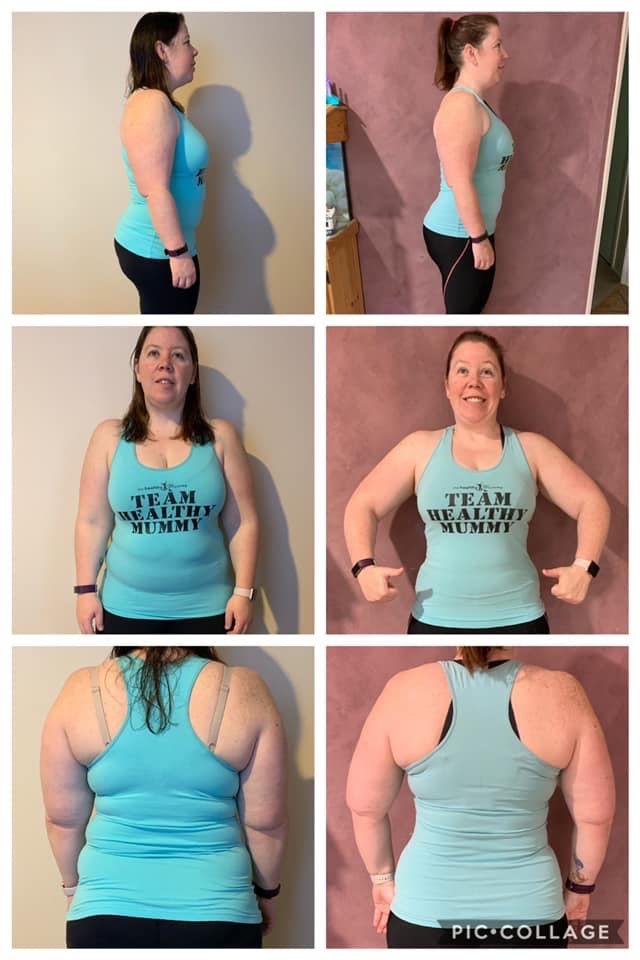 Jennifer shares, "My goals on the 100 days to Summer challenge were to find me again, feel confident within myself but know my limits with my mental health!
"I feel great. I lost 6 kilos in the 100 days but got rid of most of my back fat and really worked on not pushing myself too far and burning myself out!
"I'm a full time working mum who also has a business on the side! My partner comes and goes being search and rescue as well as a CFA volunteer and my kids are both autistic, one with ADHD."
Christine McKenzie lost 3 kilos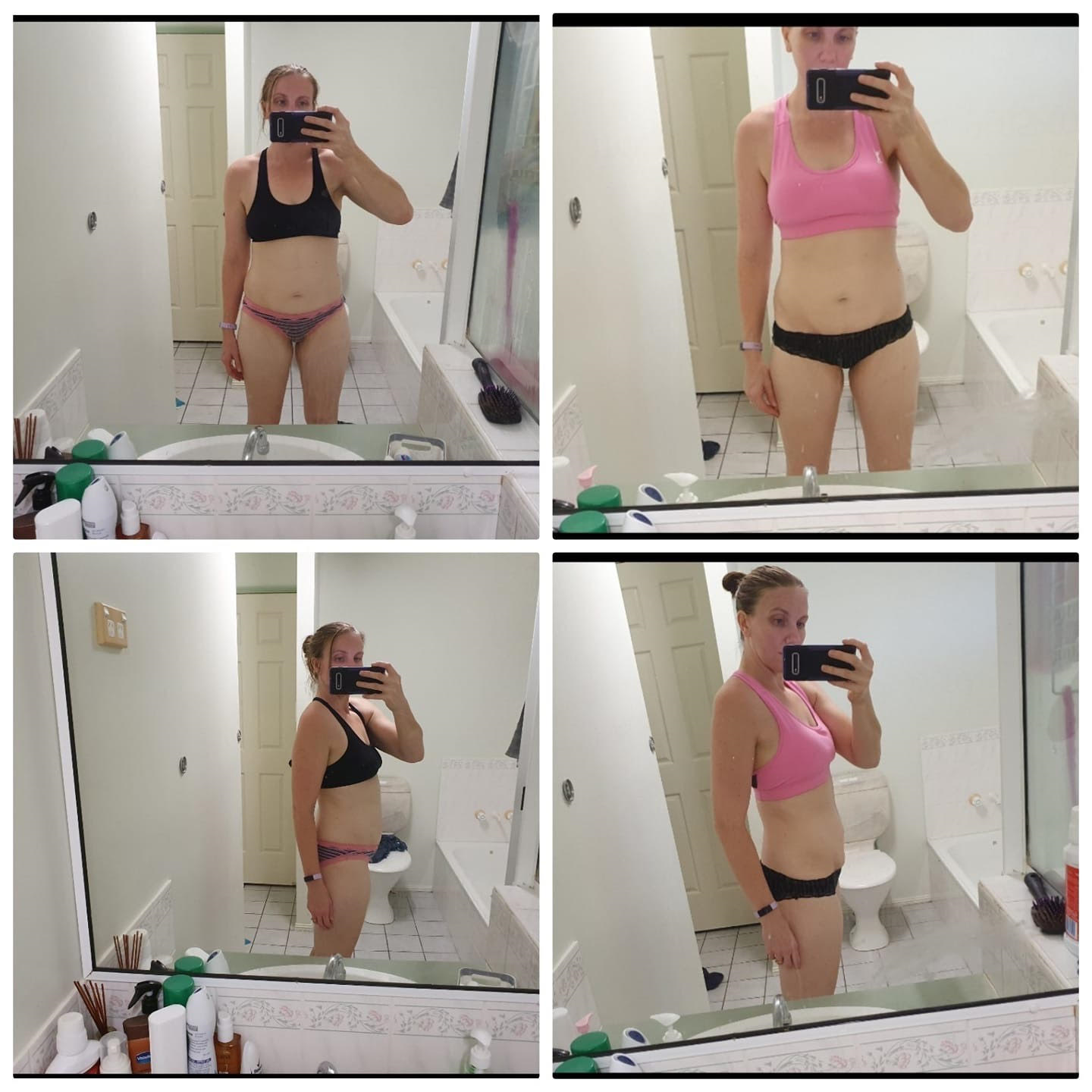 Christina's goals for 100 days of summer were:
Tone up
Get to 66 kilos
Build on my confidence
She lost 3 kilos and got to 66 kilos.
Christine shares, "I have lost 10cm all together I am really happy with what I achieved. I got to 66 kilos total weight loss. I did lose some off my measurements and I can see that I have started to tone up as well. 
"I worked hard! My measurements haven't changed much but looking at the first-day photo on the left compared to today I can see a difference. It just gives me the motivation to try even harder in this next challenge."
Summer Bostock lost 10 kilos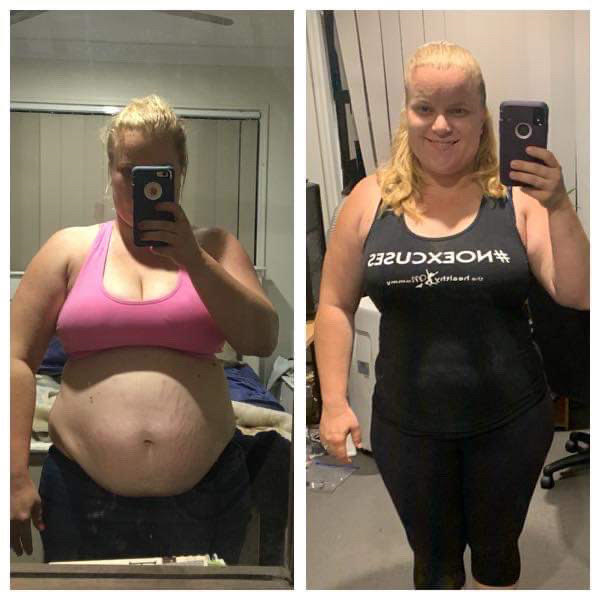 Summer shares, "My goals for 100 days to Summer challenge were to fit into my top which I did before it even finished!
"I wanted to lose at least 5 kilos and lost 10 kilos. I'm insanely proud of myself and happy to have pushed myself harder than I thought I could.
"I'm thankful to have not given up and kept going with the mental battles that come with it! The support in the Healthy Mummy Facebook Group makes this possible to keep going each day.
"I've also lost 38cms and it's finally coming off my legs now too, hooray!!!
"Now to see where I am in another 100 days let's finish Summer off well!"
Hannah Pech lost over 4.5 kilos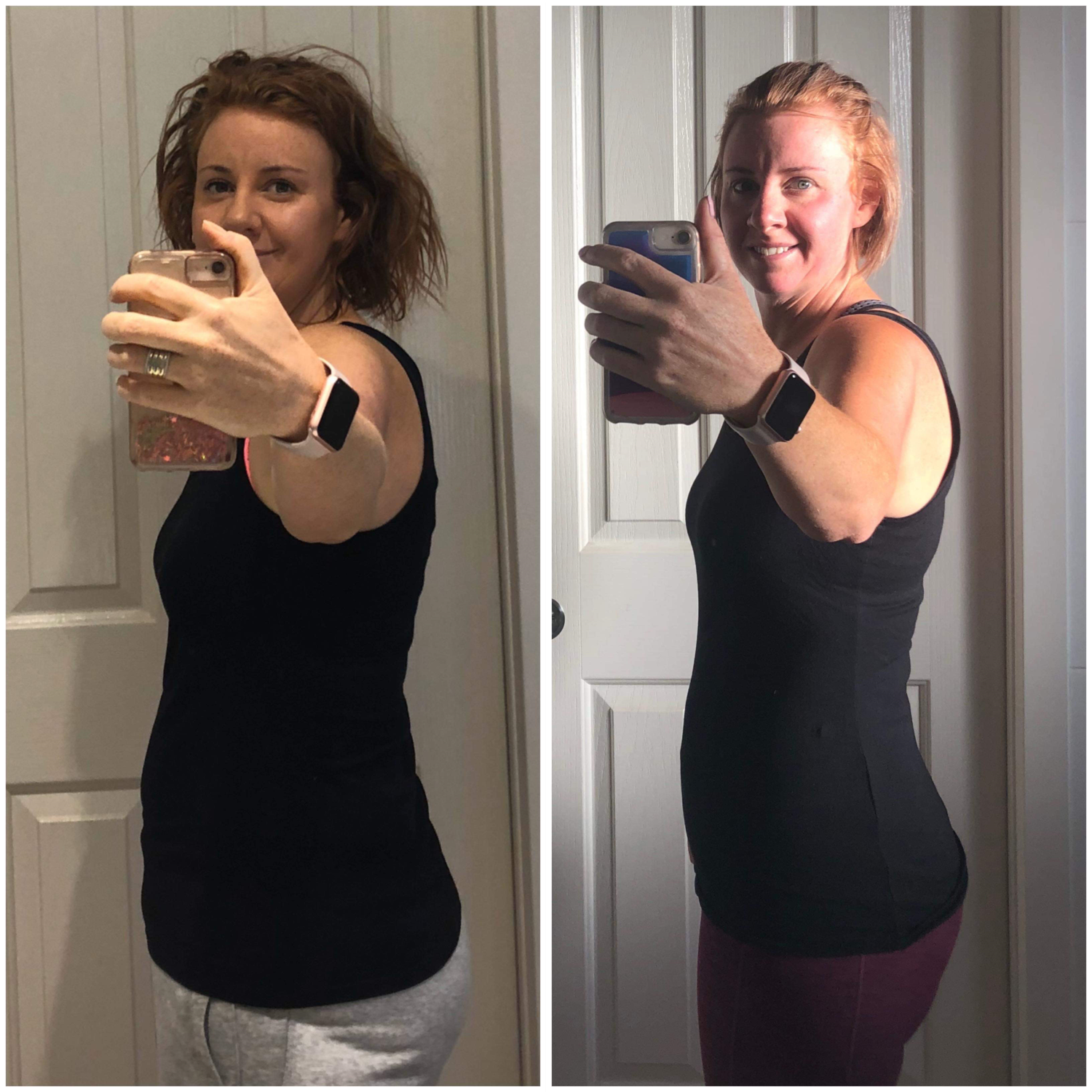 Hannah shares, "My main goals were in relation to my fitness and running. I wanted to be able to run 5km non-stop AND in under 30 minutes. I also wanted to finally reach my 10 kilos weight loss for 2019 and take my total loss to 35 kilos AND get under 70 kilos!
"I weighed in today at 68.5! Reaching my 2019 goal a month early and just in time for summer. I started my first 5k run on the first day of the 100 days to summer and ran it in 32minutes. Today I ran it in just under 29 minutes.
"For the 100 days, I started at 73 kilos and am now 68.5 kilos. Overall I have lost 36.5 kilos with The Healthy Mummy. From 105 kilos to 68.5 kilos."
Bridget Flint-Chapman lost over 10cms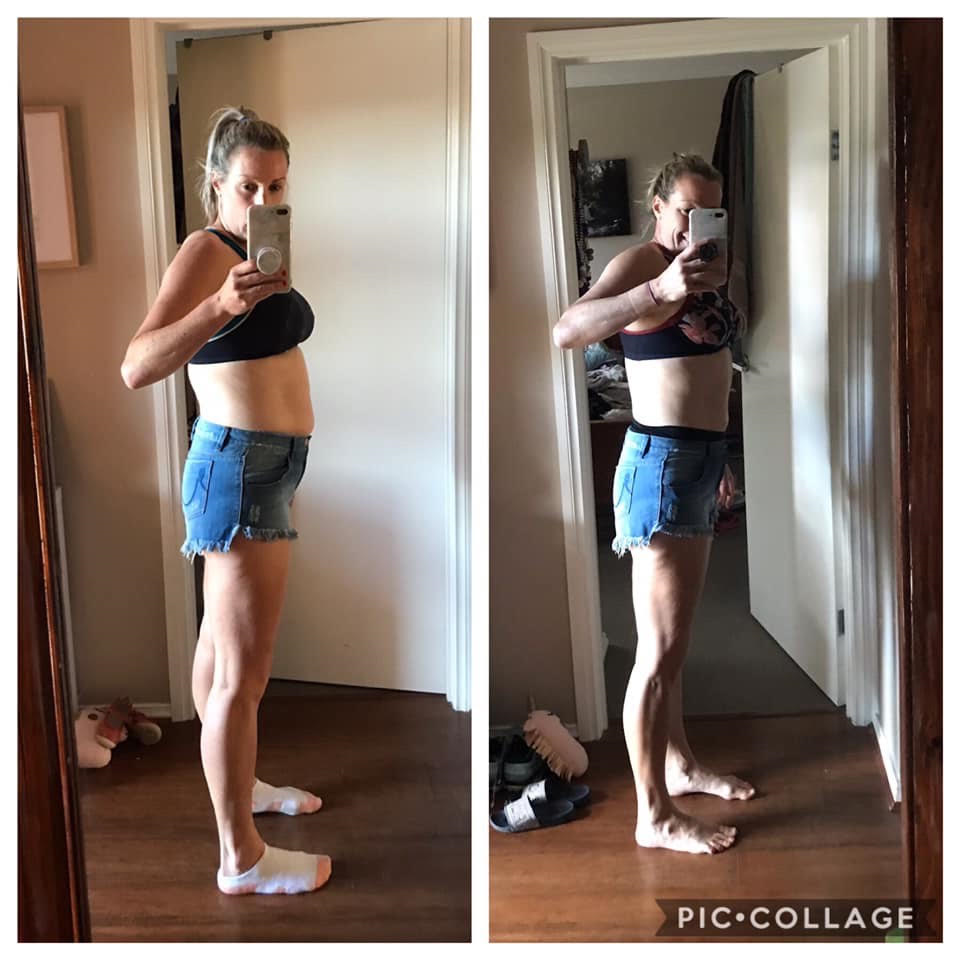 Bridget shares, "Here are my 100 days to summer results. Consistency really is the key.
"I have more energy and I have created great habits moving into the silly season. No weight change but over 10cms gone from belly and waist area."
Kirsty Whitehead lost 11.4 kilos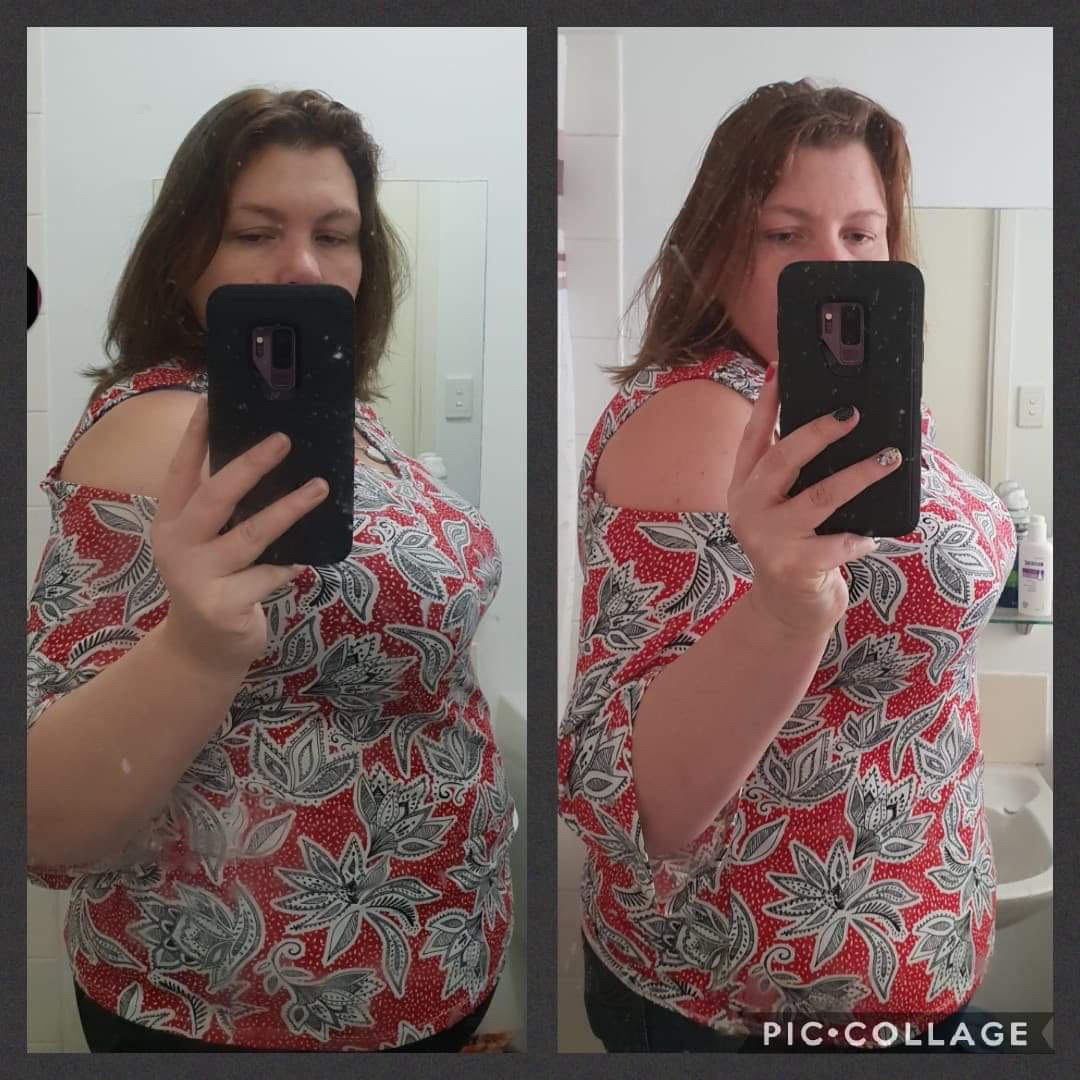 Kirsty shares, "My goal was to lose 15 kilos but more importantly, it was to change my habits and behaviours, and to be healthier. I wanted to work on my inner self too. Most importantly I wanted to stick out the 100 days without giving up.
"I didn't quite reach the numbered goal, but have definitely made healthy changes and made them stick.
"I celebrated all small changes along the way. Healthy Mummy Smoothies and the recipe hub have become routine now.
"I also succeeded in learning that as an individual I am important and my needs are now a priority. I also fit into my dress I want to wear for Christmas."
Kirsty started at 117.9 kilos. Today she weighed in at 106.5 kilos! That's a weight loss of 11.4 kilos in 100 days.
Hips 133 now 120cm
Bust 128 now 122cm
Waist 123 now 109cm
Thigh 64.9 now 59 cm
Arm 34 now 30cm
Total loss 42.9 cms
Join the 28 Day Weight Loss Challenge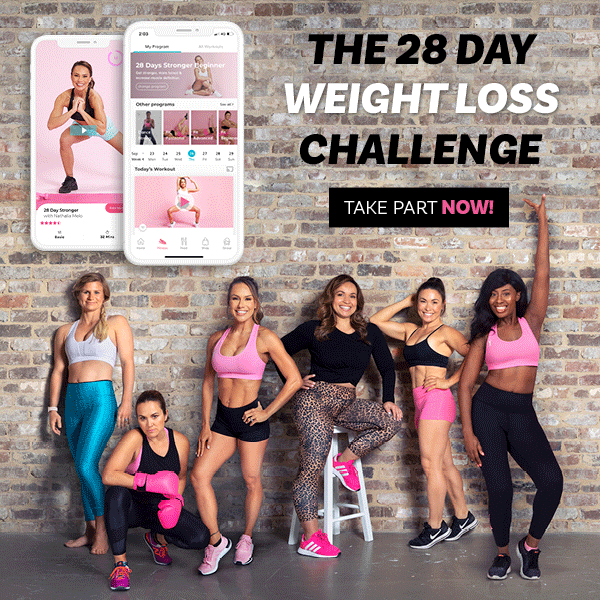 The mums only 5 star rated app with over 1.6k reviews in 8 weeks!!
You get unrestricted access to :
● Nutritionist & chef designed weekly meal plans
● Personal Trainer crafted At-home workouts- 28 minutes and under
● Daily Motivation from My Coach
● Personalised Shopping lists to make life easy
● Over 4,000 healthy and delicious recipes at your fingertips
● REAL TIME support from The Healthy Mummy Team and OVER 200,000 other mums