Mum makes 109 energy boosting snacks for just $50 – that's 45 CENTS per serve!
We could all do with a boost of energy! And what better way than getting that through the food we eat!
Leah Romiti has made a heap of energy boosting snacks – 109 in total – from the 28 Day Weight Loss Challenge, and it only cost her $50 in total. That works out at 45 cents per serve!
Check out what she made below…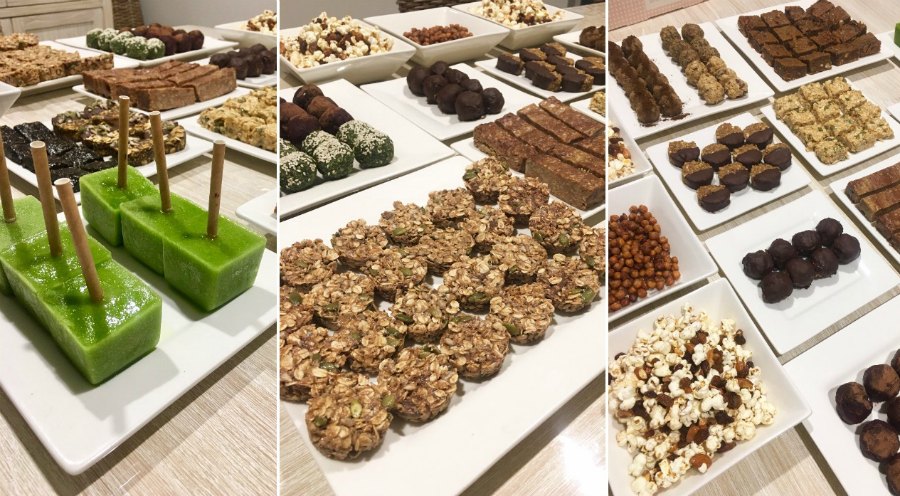 109 energy boosting snacks for just $50 – that's 45 CENTS per serve!
"If you're suffering from 3:30-itis then you're not alone. The 3:30pm struggle is real and completely normal," says Leah.
"Factors such as hydration levels, diet and exercise, as well as screen time can affect the energy lull.  Not to mention everyday mum duties!!
"Instead of reaching for a cup of coffee, here are some energy boosting food choices that will help you to stay alert all day and hopefully help to avoid the afternoon slump!"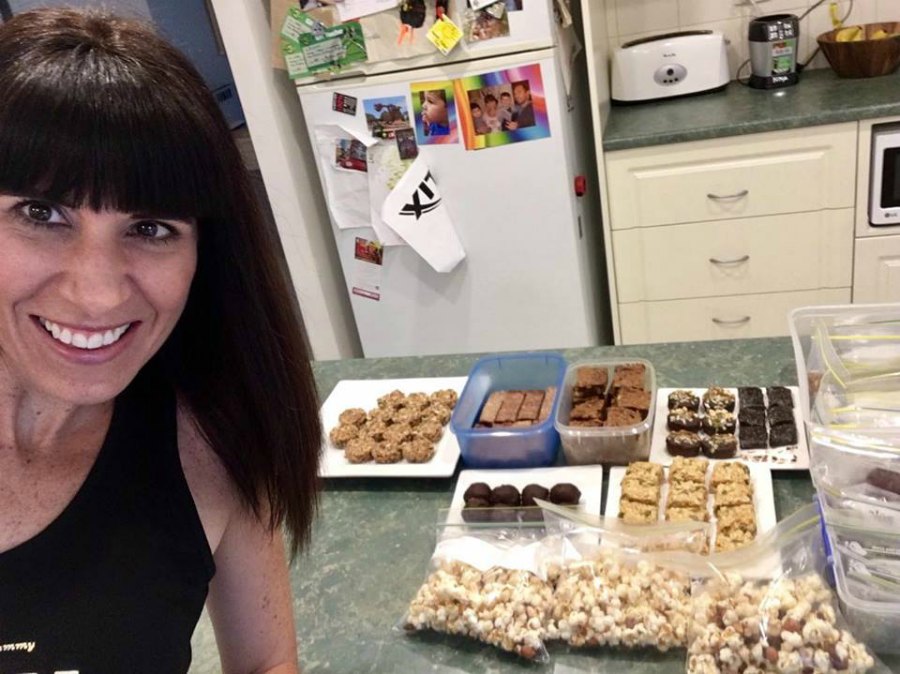 What Leah made:
Super Greens Energy Balls x 8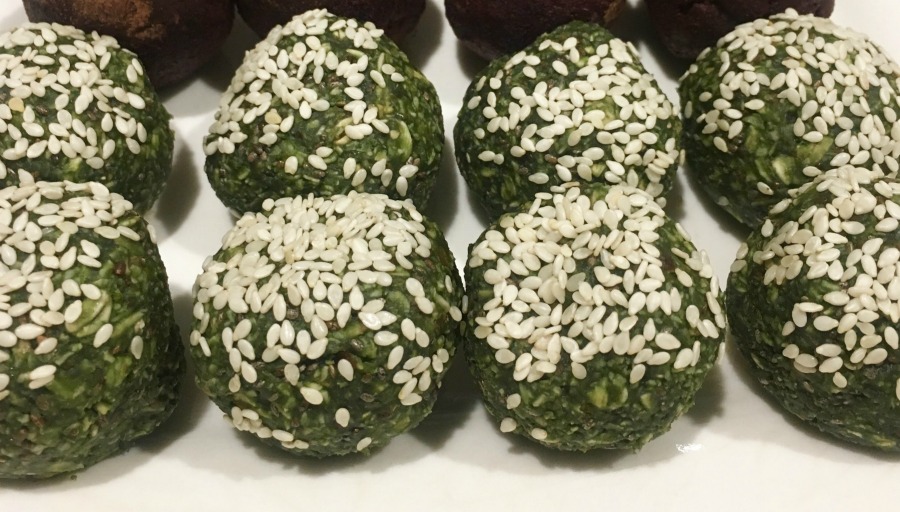 For a healthy snack or light meal on the move, these Super Greens Energy Balls are perfect.
If you haven't already heard, The Healthy Mummy stocks Super Greens Powder. It's the ultimate natural energy boost. PURCHASE YOURS HERE.
Specifically designed for busy mums, the Healthy Mummy Energy Boosting SUPER GREENS Powder vitamin supplement is here to help boost your energy and support your immune system. And they're 75 calories each.
Coffee Date Slice x 8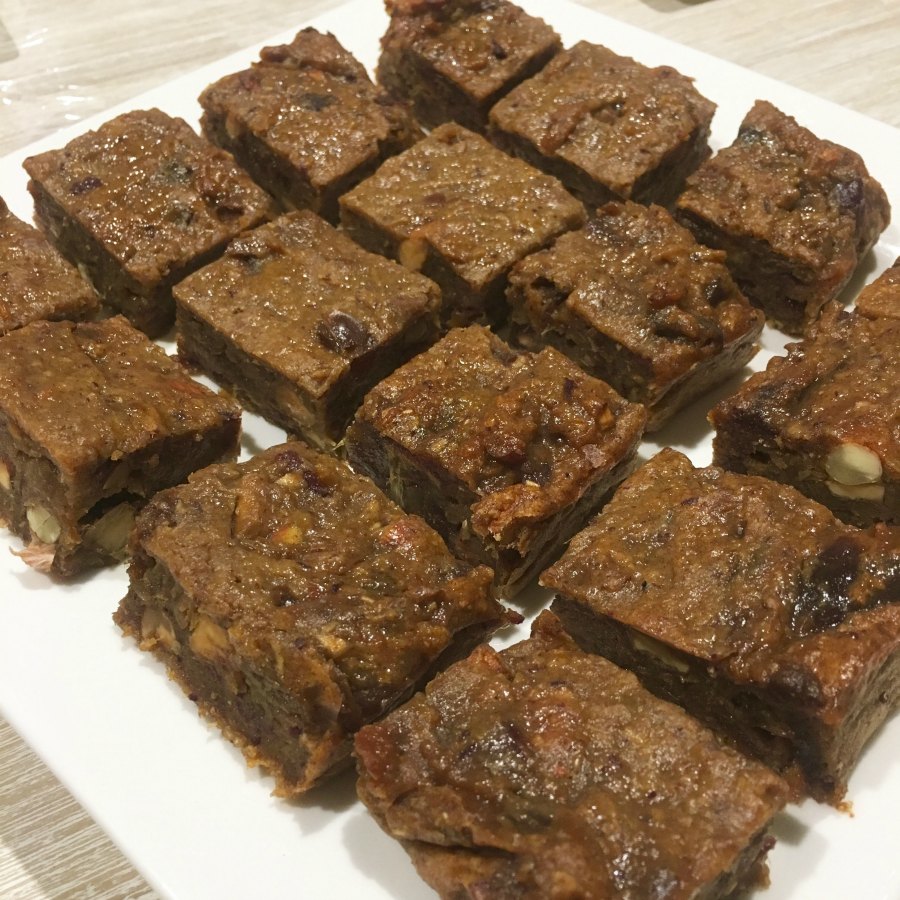 The nutritional ingredients help to fill you up and keep you satisfied for longer.
Dates are awesome because they're filled with fibre, so it's energy that is effective and long-lasting. These slices are 112 calories per serve.
Sweet Potato Chips x 2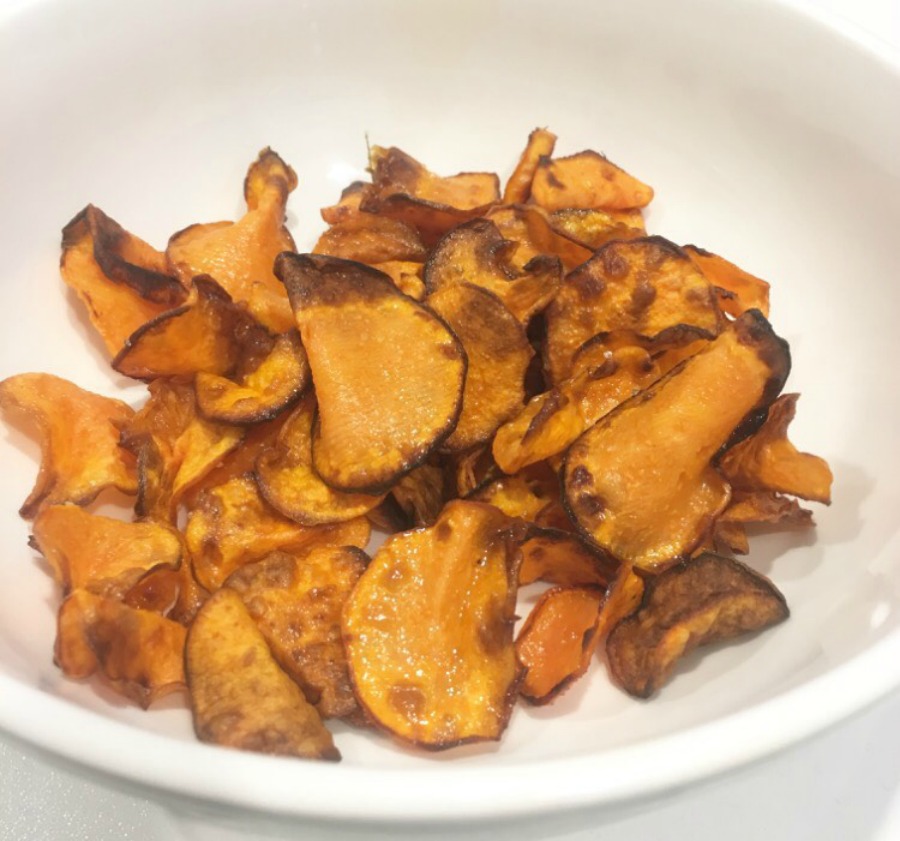 Sweet potatoes are high in carbohydrates and loaded with beta-carotene (vitamin A) and vitamin C, these will help fight off fatigue. These chips are 170 calories per serve.
Peanut Butter Fudge Bars x 8
These super easy and yummy Peanut Butter Fudge Bars are low calorie but high in protein and fibre to help keep you fuller for longer!
Peanut butter is full of good fats, protein, and fibre and it gives you a slow, sustained release of energy. These are 63 calories per bar.
Spinach Dip x 3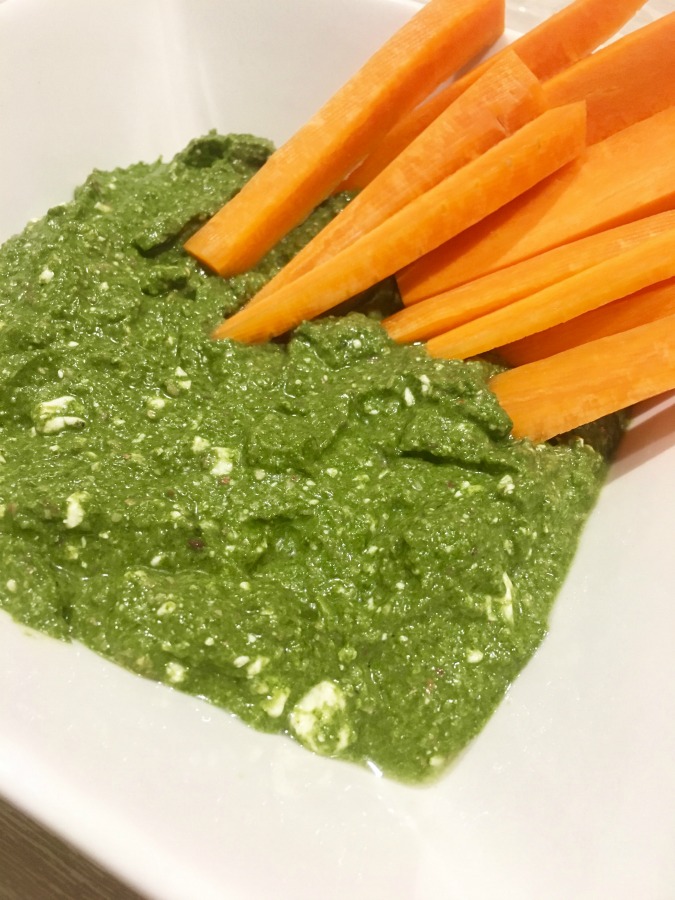 Spinach is an excellent source of iron and a key component of energy production in our bodies.
This recipe is available for Challenge members on the 28 Day Weight Loss Challenge recipe hub. This dip is 128 calories per serve.
Super Green Healthy Ice Pops x 6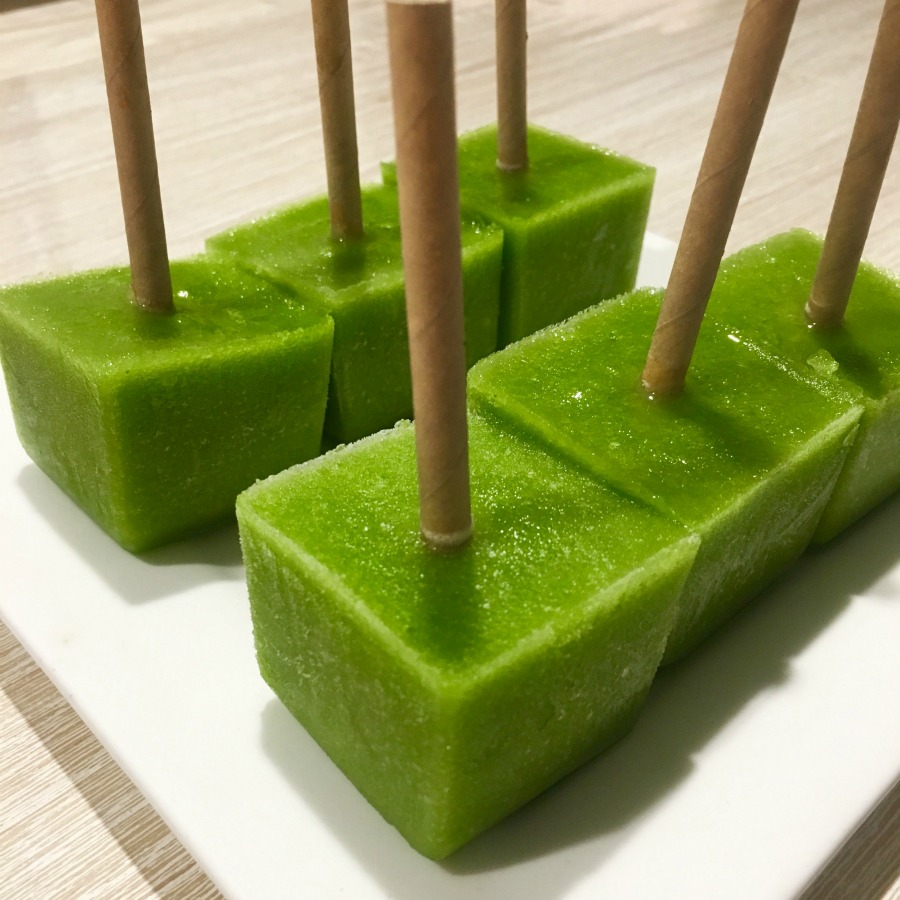 Perfect for a warm day, these healthy ice blocks are loaded with greens and nutrients to give you energy and a refreshing treat at the same time, without compromising your weight loss plans. These are 76 calories per serve.
Choc Dipped No Bake Super Seed Bites

x 10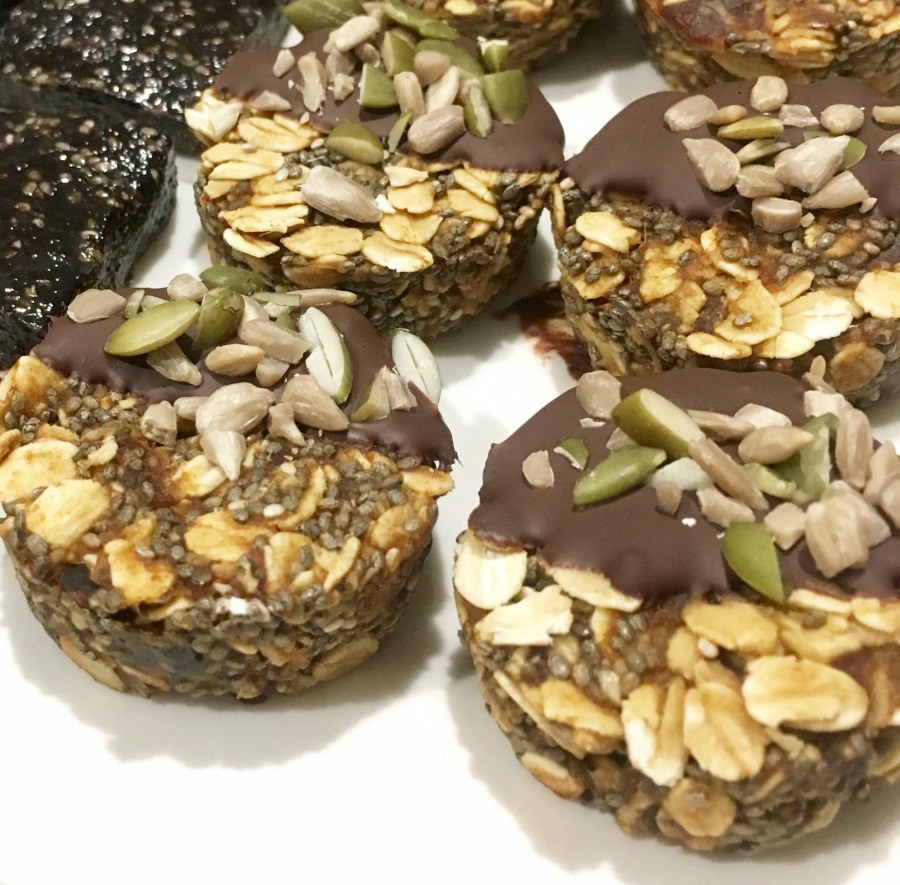 Dates, chocolate, seeds – this simple no bake recipe is a powerhouse of good energy!
These nut bars are brimming with nutritional seeds and nuts making them full of fibre which is perfect to keep your energy levels up. These work out at 81 calories each.
You can find this recipe here.
Popcorn Trail Mix x 4
This tasty snack ticks all the energy boxes with whole grain popcorn, protein from nuts, and all the benefits of fruit from sultanas.
Eating nuts is a brilliant way of keeping energy flowing throughout the body. They are packed with protein too! This is 138 calories per serve.
You can find the recipe for this on the 28 Day Weight Loss Challenge recipe hub.
Roasted Chickpeas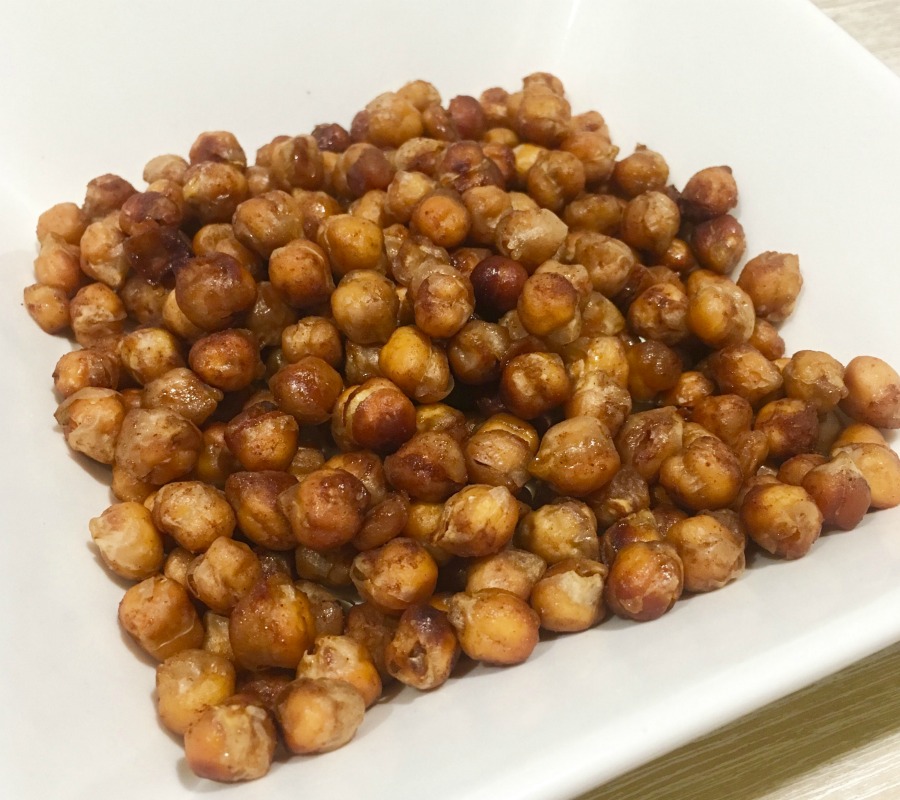 Chickpeas are a great source of plant protein and complex carbohydrates, a one-two boost in the energy department. 
This recipe is available for Challenge members on the 28 Day Weight Loss Challenge recipe hub. These are 165 calories per serve.
Chocolate Coconut Energy Bark x 4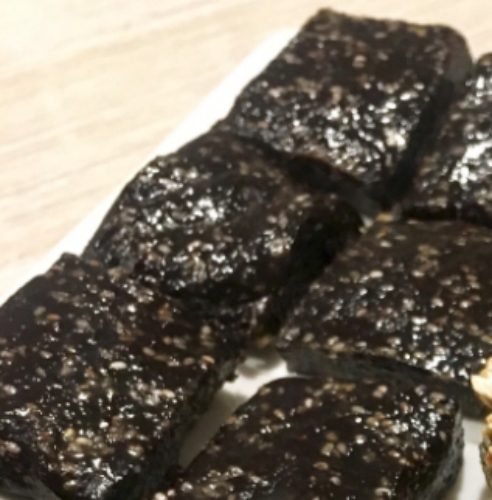 Cacao is great for your health. It can help shed fat, boost immunity, and create loads of energy. This is 169 calories per serve. 
You can find this recipe on the 28 Day Weight Loss Challenge recipe hub.
Chocolate and Beetroot Energy Balls x 12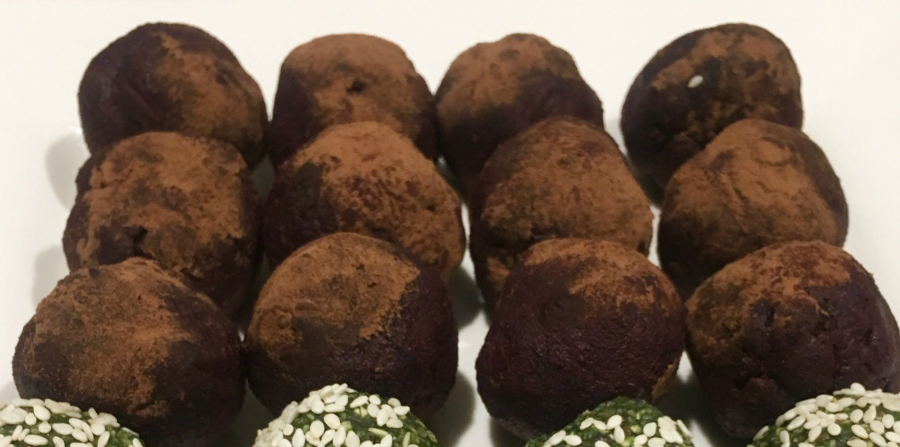 Boost yourself with this delicious snack.
Beetroots are nitrate rich which can help boost energy levels and chia seeds give you stable energy because of their great ratio of protein, fats and fibre combined with the fact that they're low-carb. These balls are 161 calories per serve. 
This recipe is also on the 28 Day Weight Loss Challenge recipe hub.
Coffee Truffles  x 8
Looking for something sweet? These coffee truffles are a must-try. Using pantry cupboard staples means you will be able to whip these truffles up anytime, as a gift or a treat for yourself!
A little bit of coffee mixed with other energy boosting foods will give your body an amazing burst of energy. These truffles are 90 calories per ball.
Mocha Bites x 10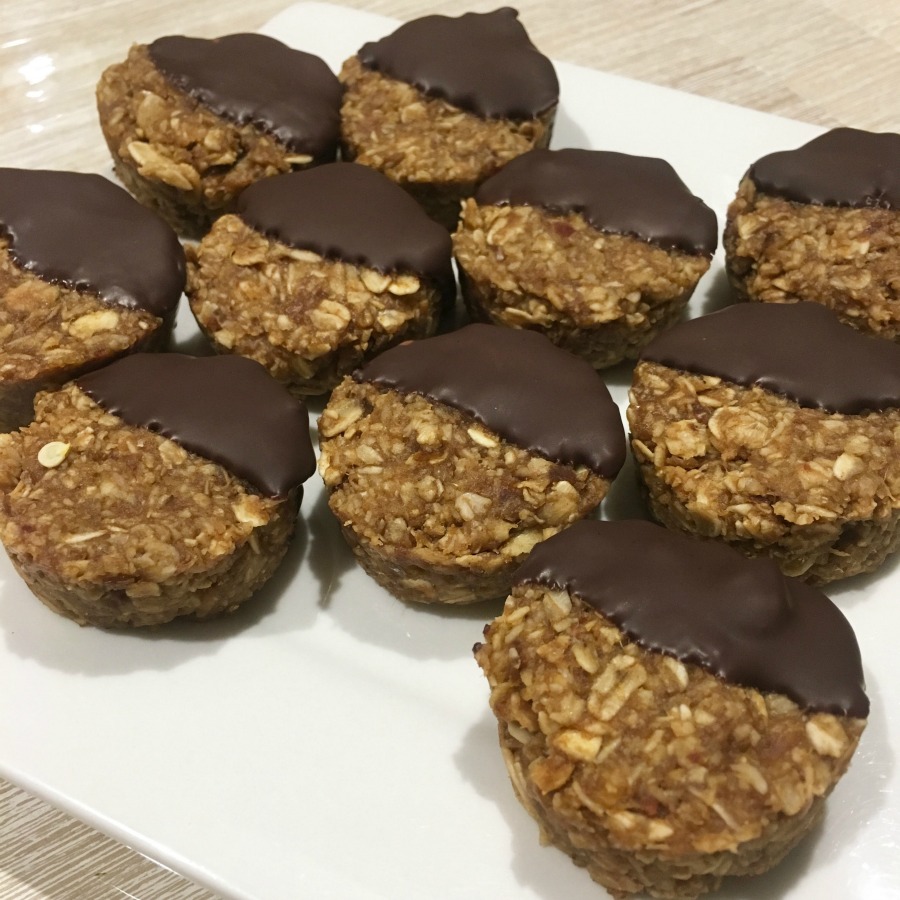 There's something about the combination of chocolate and coffee that is just SO GOOD.
These healthy bites are a great addition to your weekly meal plan as part of the 28 Day Weight Loss Challenge. These bites are 104 calories per serve.
Coffee Crunch Bliss Balls x 6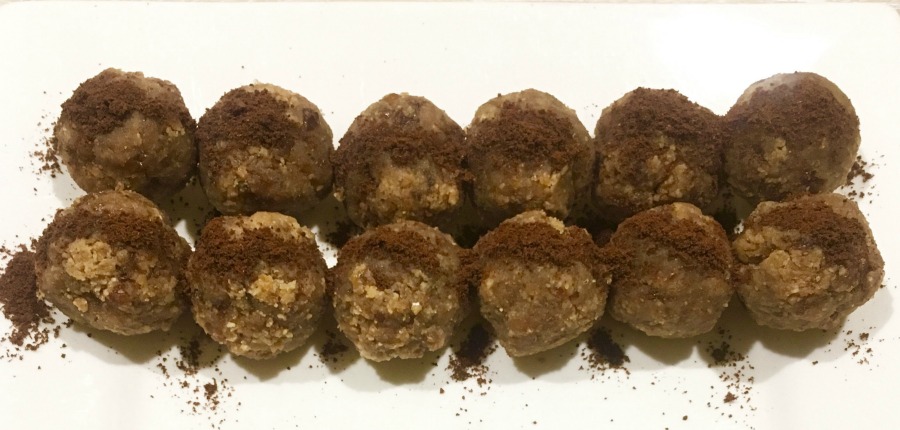 Need a caffeine kick for your morning tea? These gorgeous looking Coffee Crunch Bliss Balls are going to put some pep in your step. Feel free to use decaf instant coffee if you prefer. These work out at 70 calories per ball.
Nutty Energy Bliss Balls x 3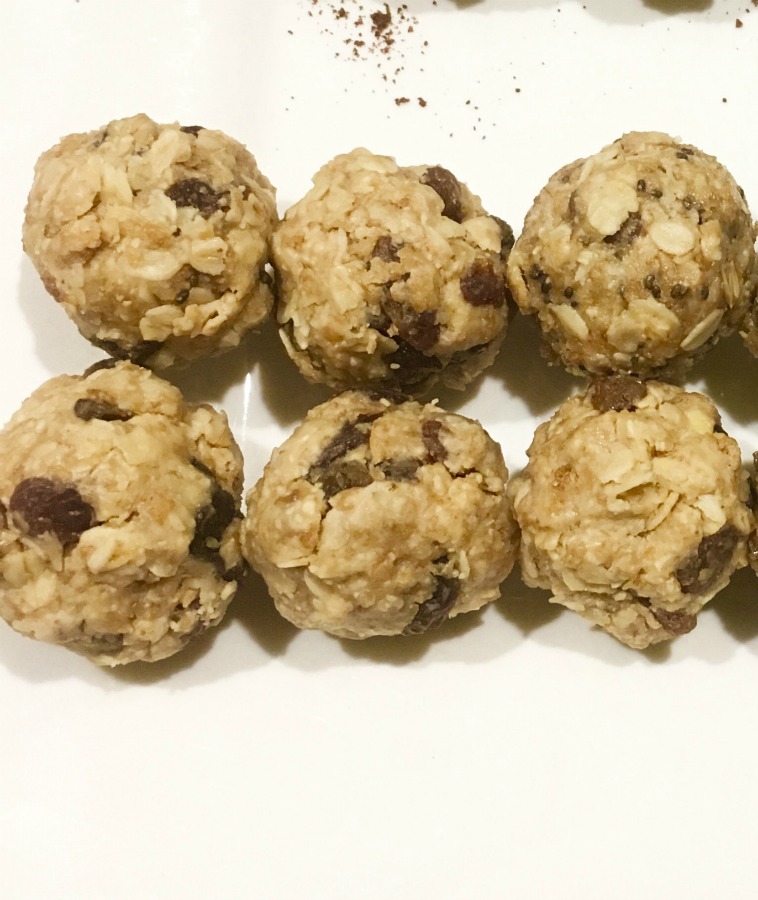 Nutty Energy Balls are an amazingly simple and HEALTHY no-bake blitz 'n' ball creation. Give it a go! You will be bursting with energy! These balls are 102 calories per serve.
Nutty Crunch Bliss Balls x 3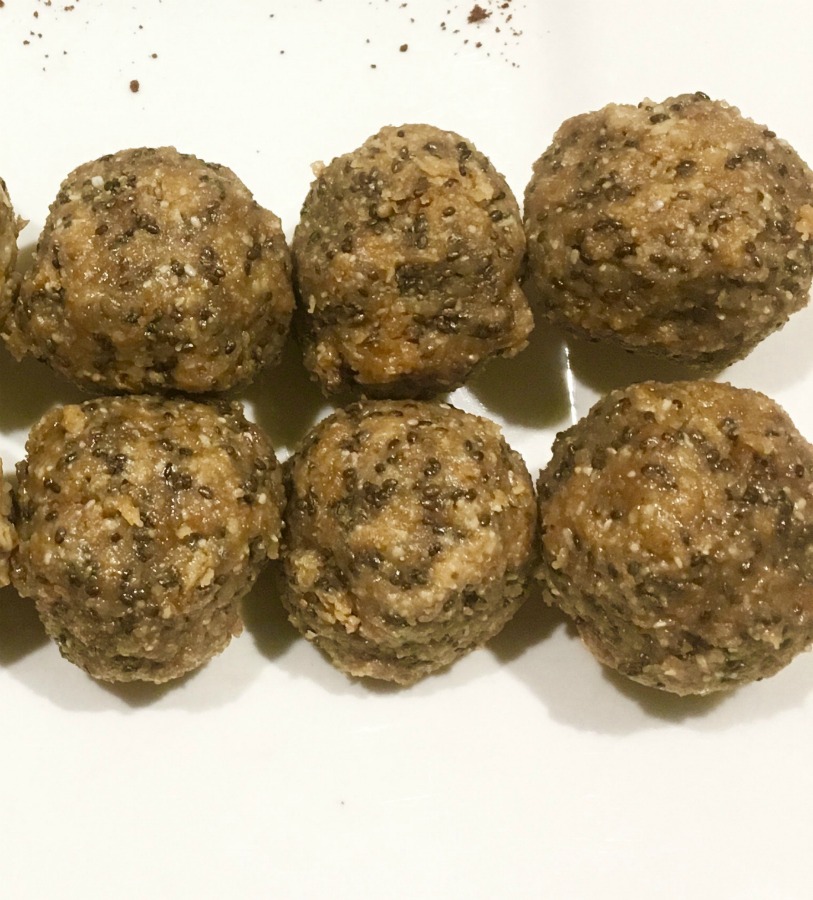 These protein balls are so delicious. We've used honey in this recipe as it has a mid-level GI and minerals for some health benefits.
Honey is nature's equivalent to an energy drink. Using honey instead of sugar in snacks will give you that natural boost of energy that you're looking for.
You can find these recipes on the 28 Day Weight Loss Challenge.
Leah's 17kg* weight loss story
Leah says, "In this pic, I'm holding the amount of weight I've lost since joining The Healthy Mummy 2 years ago- 17kg!!!! (I weighed the tins on my trusty WW scales!!)"
The inspirational mum has lost the equivalent of FIVE full, paint tins…and has been maintaining her new weight and healthy eating plan since!
"The paint tins were heavy, they were hard to lift, but then I thought, this is what I used to carry around with me every day. This is why I was unhappy and felt so uncomfortable. That is why I needed to change."
Leah began her journey with The Healthy Mummy in 2015 and she hasn't looked back since!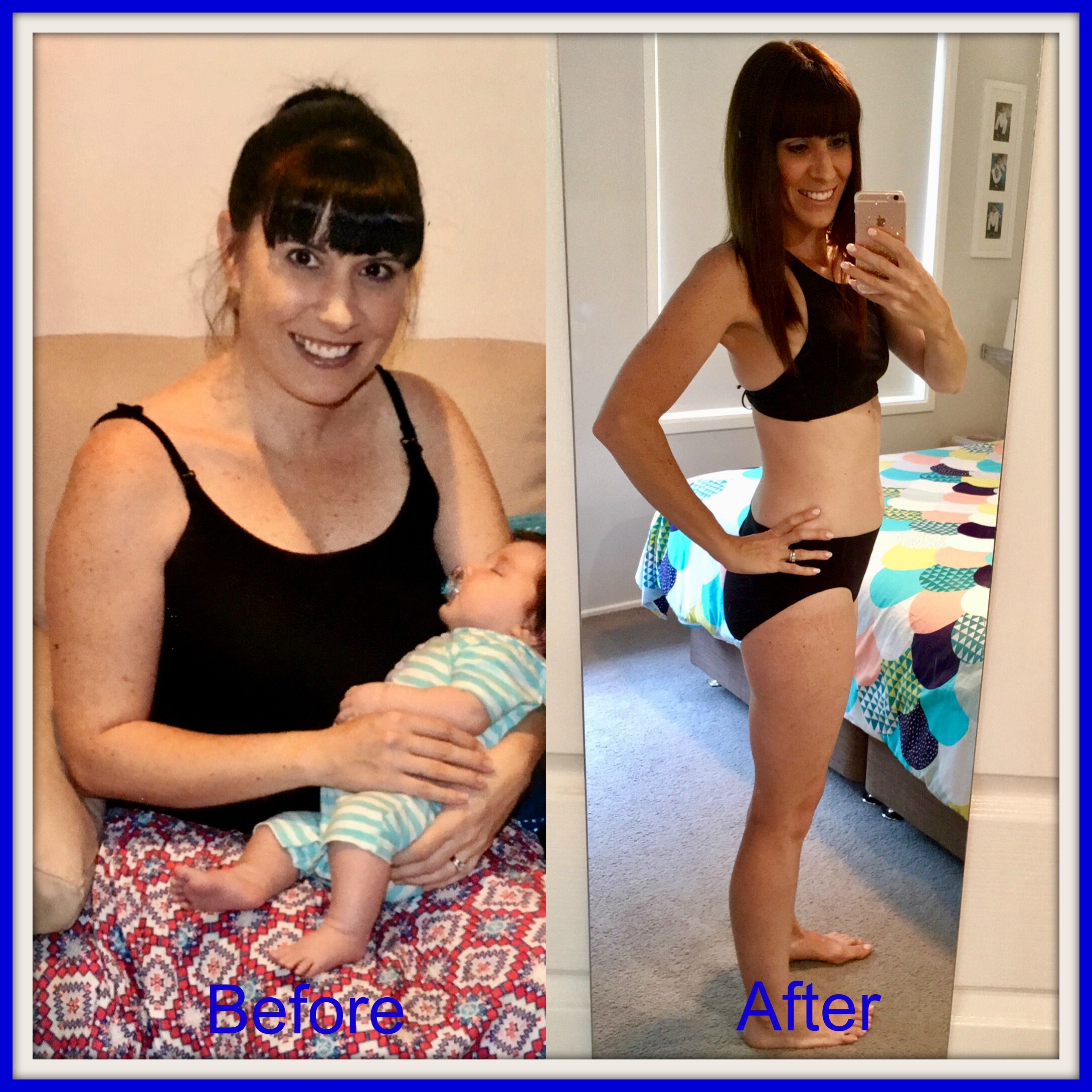 "I was 75 kg* and I felt tired, lacked energy and I constantly felt bloated. I 100% stuck to the meal plans and exercise plans for 6 months. I steadily lost 17kg*, averaging a loss of 500g-1kg per week," she says.
"I quickly learnt that I had been eating way too much and completely the wrong things.
"The biggest changes were making my portion sizes smaller and cutting out refined sugars. The Healthy Mummy meals are absolutely delicious, easy to make and the choice of meals is endless," Leah says.
"I also love that 28 Day Weight Loss Challenge is not a diet. It's a healthy lifestyle choice. The Healthy Mummy has changed my life. I am fit, healthy, confident, so happy and I know I am a wonderful role model for my boys."
Sign up for the Challenge here.
Join the 28 Day Weight Loss Challenge?
Our Challenge is designed by mums FOR MUMS – to help them reach their goal weight and tackle their health and fitness.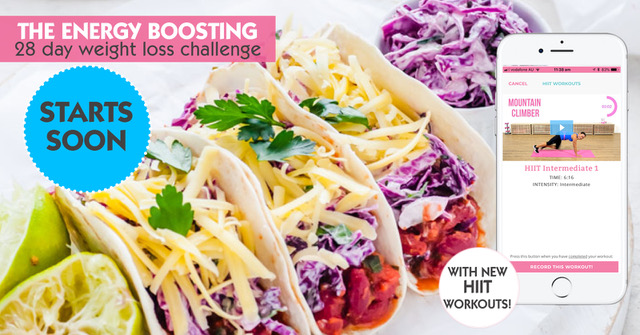 The Challenge is home to customisable meal plans, 24/7 social support and realistic exercises mums can do AT HOME.
Our Challenge entails:
28 days of at home exercise routines (no gym needed) – with video instruction
Every month is a NEW Challenge theme – so you'll never get bored!
Customisable and breastfeeding friendly meal plans
Time-efficient exercises for busy mums – under 30 mins
Challenge combines Pilates exercises with interval and circuit training (HIIT)
Suitable for basic to advanced fitness levels.
Home to thousands of EASY-TO-MAKE recipes.
Our JULY 28 Day Weight Loss Challenge is our ENERGY BOOSTING Challenge. Challenge members will get access to meal plans that are QUICK TO MAKE, easy to prepare and can HELP INCREASE ONE'S energy!
Our July Challenge starts MONDAY!
Click here to learn more about 28 Day Weight Loss Challenge.