Does the thought of feeding your little one broccoli make you dread dinner time?
If you have fussy eaters at your house, here are 14 things that you'll be able to relate to, check them out below!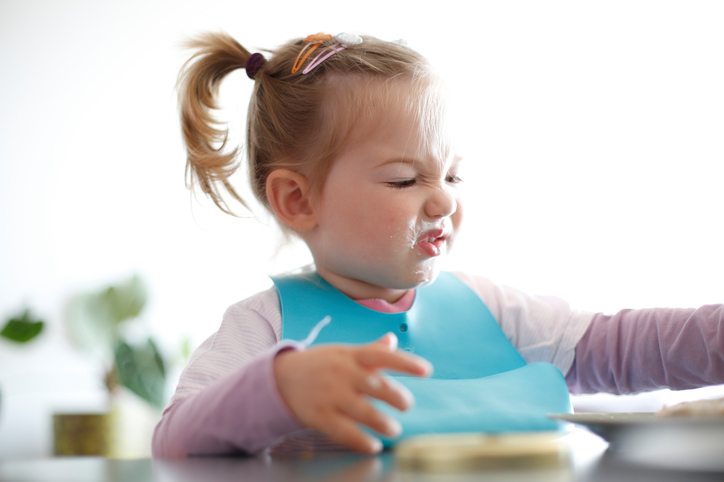 Mums of fussy eaters, here are 14 things you'll know!
1. You've lost count how many times you've had to clean someone's dinner off the floor.
2. World War III may erupt if different foods on the plate are touching.
3. There is only ONE acceptable pasta shape.
4. And the pasta CANNOT be mixed with the sauce.
5. No matter how small you chop up the veggies and hide them in their meals, they can always find it!
6. When you make a meal they actually enjoy, you feel like crying with happiness.
7. "Here comes the aeroplane" always ends in tears.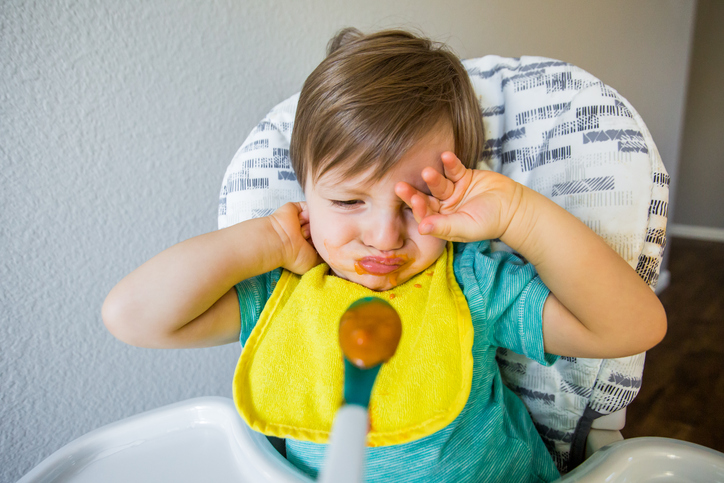 8. If you dare to make something new, there will be roughly one million questions about what's in it.
9. Finding a restaurant that they will eat at is a huge relief.
10. If you had a dollar for every time someone had said, "Just cook one meal and they'll just have to deal with it," you'd have MILLIONS.
11. You can always rely on the "safe food" when times get tough, whether that's rice, potatoes, sausages etc.
12. You've bribed them with dessert if they finish all their greens.
13. Pot plants, down the back of the couch. The kids have hidden food in all sorts of weird places to get out of eating it!
14. If it's not served on their favourite plate, prepare for tears and tantrums.
Sound familiar? How many of these can you relate to?
Have you tried our Healthy Kids Smoothies?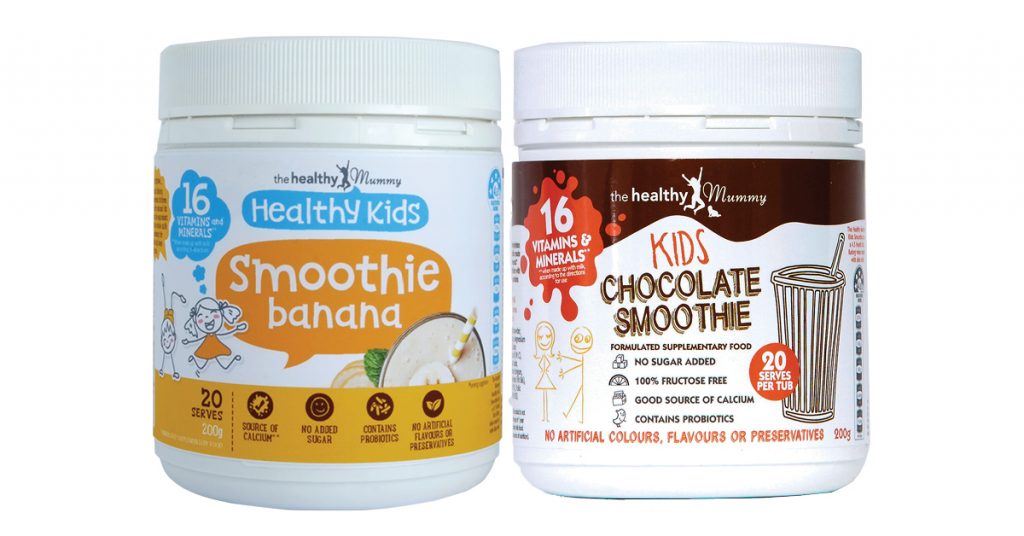 The Healthy Kids Smoothies (available in chocolate and banana flavour) have been specially made as a healthy snack for kids. They're ideal if you have fussy eaters or want to ensure your children have a nutritious and healthy smoothie snack. It also has a 4.5 Health Star Rating when made with skim milk. It contains NO added sugars.
The sugar content in The Healthy Kids Smoothie is from NATURAL sugars from the lactose in the milk and is FREE from added sugars. WHO recommend aiming for 5% added sugars in the diet and this product provides NO added sugar.
The Healthy Mummy Kids Smoothie is rich in carbohydrates and protein and is a natural energy packed smoothie made for kids.

It contains 16 essential vitamins and minerals and when combined with milk, provides children with 50% of their Calcium RDI. 

It also contains probiotics needed for healthy guts.
What do you need to know about The Healthy Kids Smoothie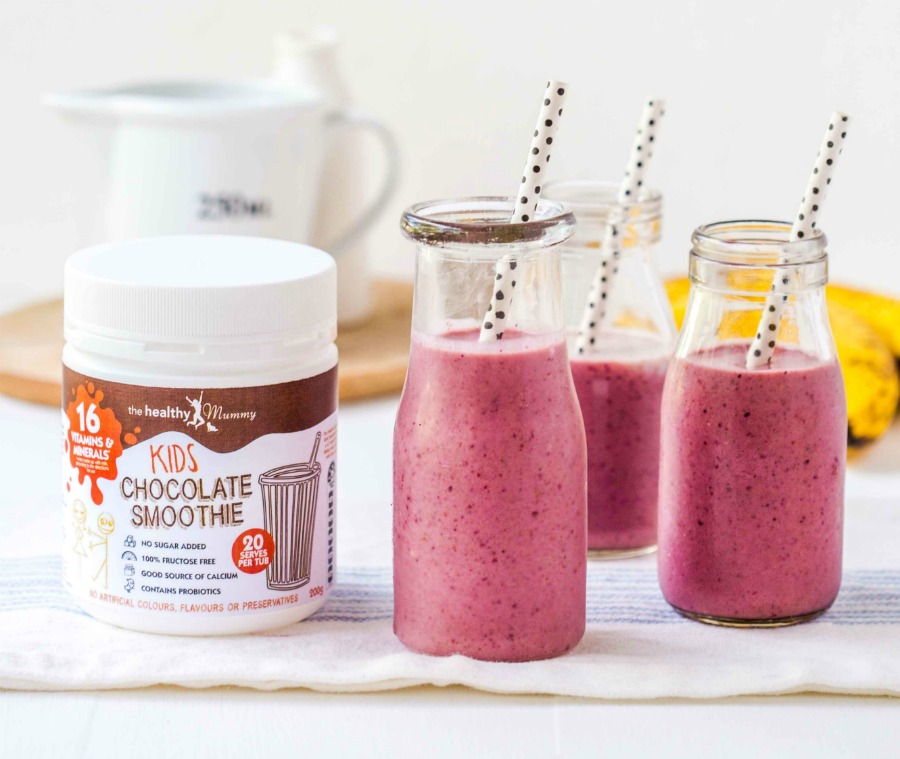 It is a nutritious snack made for kids

It contains probiotics

It contains 16 vitamins and minerals

It contains NO artificial colours, sweeteners, flavours, preservatives or MSG in the product

It is rich in protein

It contains NO added sugar

It contains 16 vitamins and minerals – when combined with milk
Allergy information
The product contains dairy (the base of the smoothie) and a small amount of soy (within d-alpha-tocopheryl).
The product does not contain any ingredients derived from gluten, fish, eggs, nuts or sulphites. However the factory in which the product is made does store and manufacture these products but they are not produced on the same line.
The Healthy Kids FUSSY EATERS Cookbook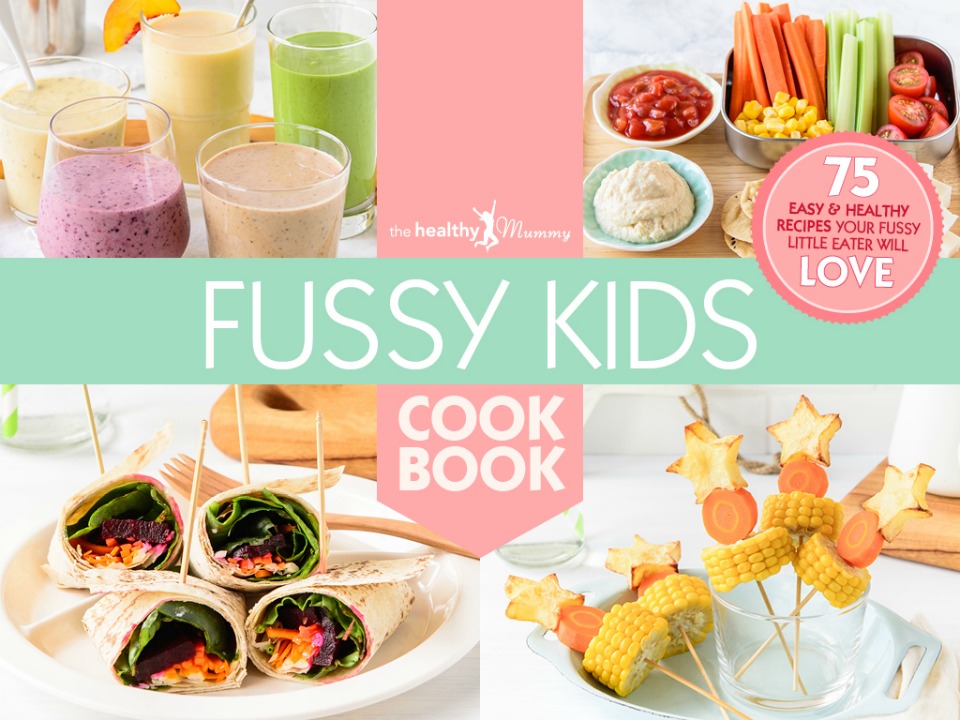 As well as helping mums lead healthy lifestyles with our amazing range of smoothies and our incredible 28 Day Weight Loss Challenges, we are also very much focused on helping kids eat healthy too!
This is why we launched our Healthy Kids Fussy Easter Cookbook and it's JAM-PACKED full of healthy recipes that even the fussiest eaters will LOVE!