Being a mum is not a walk in the park and we don't want to minimise all of the hard parts that come with motherhood.
It's easy to feel extremely stressed and down at times when you're looking after the little ones. But there are so many positive moments and often the tiredness can mask them, we've pulled together some points to help you enjoy this time – even when it seems overwhelming and testing.
Please note: If you are feeling unhappy and nothing seems to be lifting your mood, we advise you see you GP as soon as possible.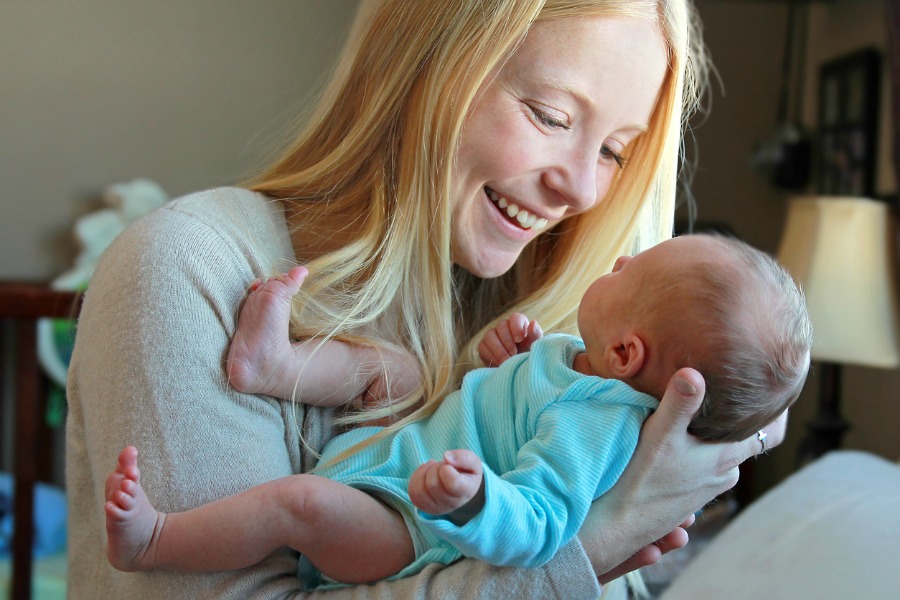 14 ways to be a happier mummy
1. Socialise
It's important to make time to socialise with your friends. Just because you're a mum doesn't mean you need to avoid adult contact.
2. Put your hand up
Don't suffer in silence. If you're feeling overwhelmed tell your partner, mum, friends or GP.
3. Sleep whenever you can
We all know that being a mum means A LOT of sleepless nights, but try and rest whenever you get the chance to.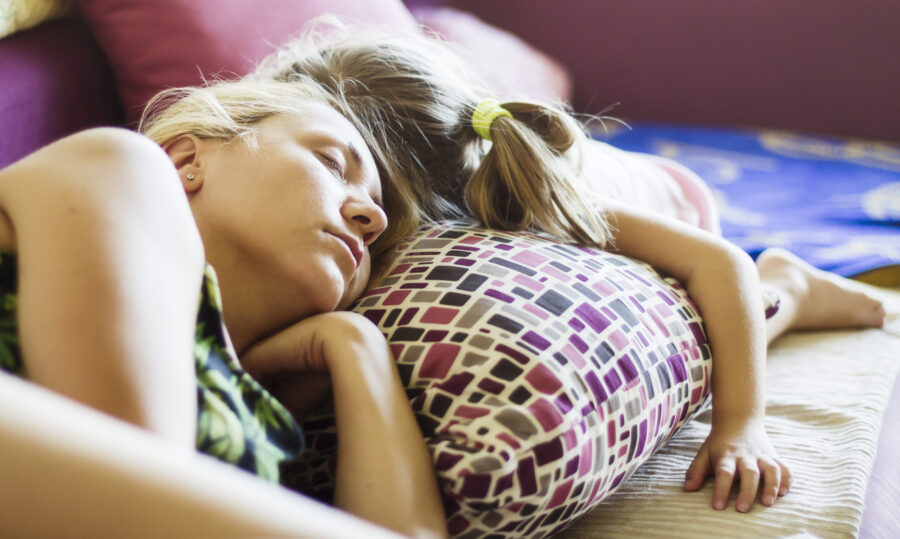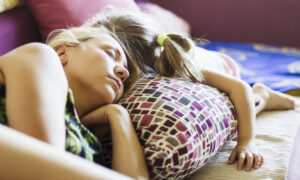 4. Find time to exercise
Whether it's a walk or a ten minute workout at home, you'll feel heaps better. The 28 Day Weight Loss Challenge has a variety of exercises that you can do in the comfort of your living room!
5. Don't be afraid to say no
You're a mum not Super Woman! Although there's an expectation for women these days to be 'the best mum', have a career, keep the house clean and still look like a supermodel. If you can't do something say no, and don't be afraid to.
6. Don't compare yourself to others
Whether it's your friends or comparing yourself to others or looking at other mums who appear to be 'coping' better than you do on social media. People only share the good moments and not those tough moments in the middle of the night.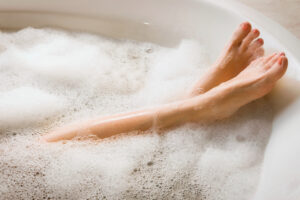 7. Make 'you' time
Whether it's a bath or even a sleep! Ask your partner, mum or friends to help you.
8. Be aware that it's just a feeling
Use a word or two to describe how you're feeling and say to yourself 'I'm feeling angry' with emphasis on the feeling. It's a lot easier to overcome anger if you realise it's just a feeling.
9. Breathe
Take time to catch your breath if you're feeling impatient or overwhelmed. Breathe in for three and out for six, you'll soon start feeling better. This breathing technique helps lowers your heart rate.
10. Ask for help
This is very important. Don't be afraid to ask visitors to bring a dish or help do some cleaning.
11. Make plans
It doesn't have to be a holiday, it could be as simple as a morning down the beach or having people over for a barbecue, but planning something fun will help you focus on something positive.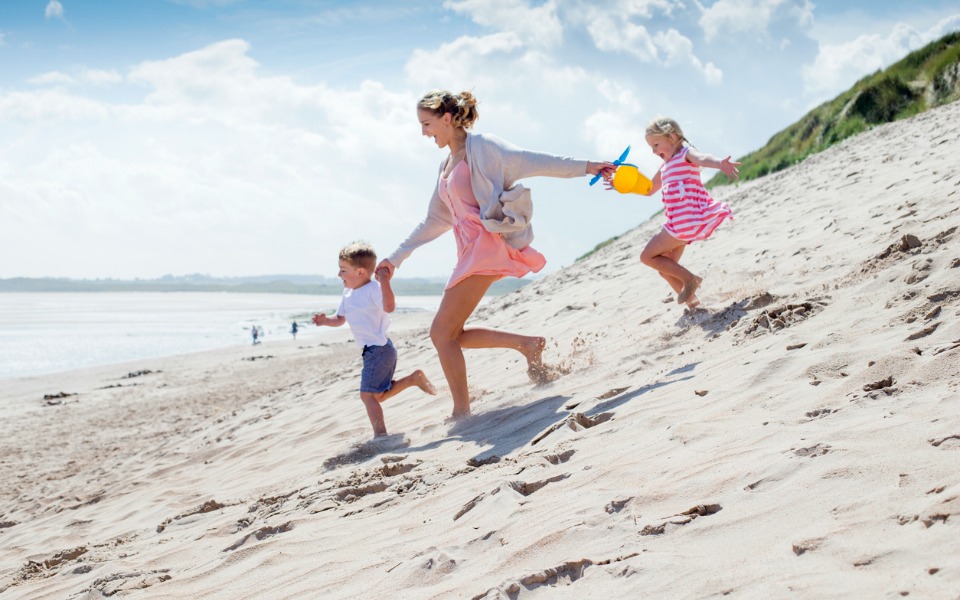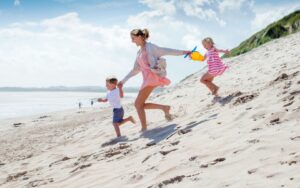 12. Look ahead
Remember EVERYTHING is a phase. If your baby is struggling to sleep, they will eventually get into their own pattern (hopefully). If they are teething, they'll soon have all of their teeth come through. Try not to put too much pressure on yourself or your baby. He or she probably feels just as frustrated as you do, but remember this phase will soon be over and it's onto the next.
13. Look after yourself
Being sleep deprived is bad enough but neglecting food is not good for your health either. Make sure you're eating enough and you're looking after yourself. How can you look after anyone else if you don't look after your health first?
14. Enjoy it
They say kids grow up so fast, and it's true! Try not to focus on the negative and look towards the positive. Babies grow so fast and before you know it, they'll be 18 and ready to leave home. Make the most of these precious moments.
Get support with The Healthy Mummy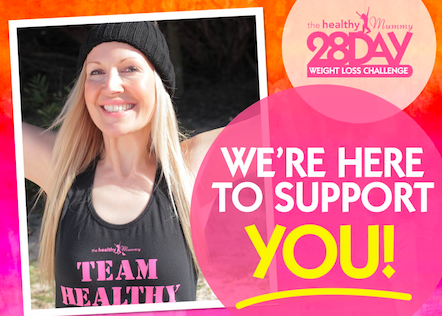 When women support each other incredible things happen.
The Healthy Mummy has a LARGE social footprint and offers mums access to online support groups. From a Pregnancy Support Group, to a New Mum's Support Group to even a Weight Loss Support Group…we have created judgement-free online forums to allow mums to connect with other mums to share advice, tips and tricks!
To find out MORE about our support groups or to join the other 100,000 mums in these groups, click HERE.
Here at Healthy Mummy H.Q we encourage all mums to speak up, chat with their family, friends (and most importantly) their healthcare practitioner if they are experiencing symptoms such as:
Crying for no particular reason;
Ongoing low mood and constantly feeling overwhelmed;
Feeling as though you are struggling to cope;
Difficulty sleeping;
Difficulties bonding with the baby or with relationships;
Low energy level, withdrawal, low appetite, and feelings of guilt.
Please note: There is a range of signs and symptoms that are as a result of postnatal disorders.
If you feel depressed, we advise you to seek help from your GP or call Lifeline 13 11 14,Perinatal Anxiety and Depression Australia [PANDA] 1300 726 306 or Beyond Blue1300 22 46 36.