Do you spend school mornings running about like a headless chicken yelling at your kids to hurry up and get ready for school? Here are 15 hacks to ensure your children are on time and beat the bell every morning, well most of them!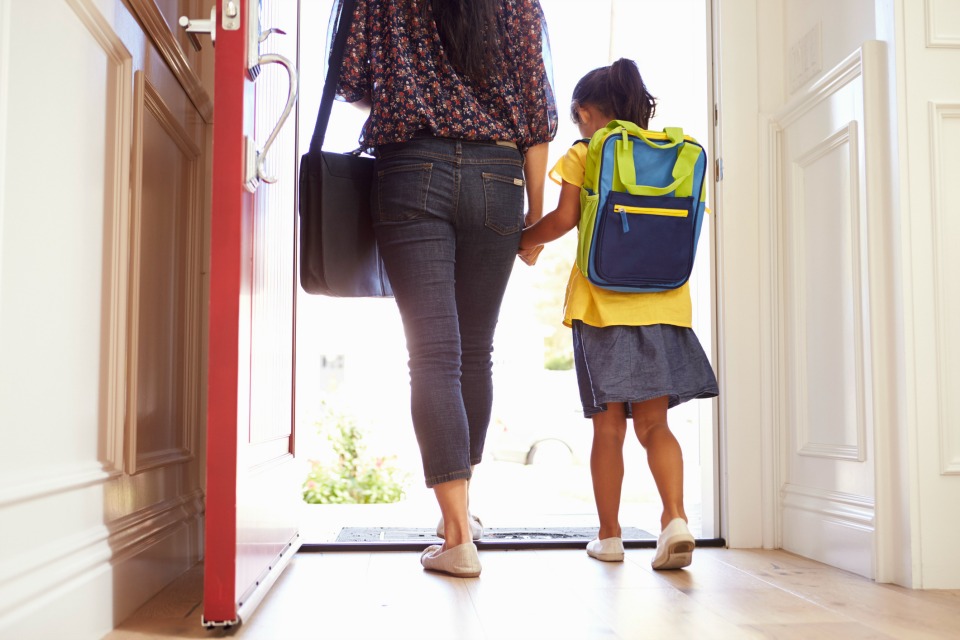 While we often blame our kids for making us late. But we are the adults in this relationship and it's really up to us to make sure children aren't late for school. Ensuring kids are in their classroom and ready to learn before the bell goes will help them have a less stressful start to the school day.
It's not an impossible feat, you can make it happen with a little organisation and preparation.
15 Hacks To Ensure Kids Get To School On Time
1. Have a list of morning tasks on the fridge that they must check-off with whiteboard marker, sticker or magnet. For those who can't read; use photos or pictures.
2. Get children to lay out their school uniform the night before.
3. Encourage kids to be self sufficient in regards to getting ready, use a reward such as screen time once they're school ready.
4. Keep a hairbrush in kitchen and do your child's hair while they're eating breakfast or fluffing about.
5. A good lunch box that has compartments makes packing food easy. And according to many teachers, kids eat more of their food if they don't have to unwrap things!
6. Turn on an iPad alarm that goes off 10 minutes before you have to leave the house as a warning bell. Let the kids take turns setting the alarm and choosing the ring tone.
7. Don't let kids in car if they shoes aren't tied up as you'll be waiting for them to do so in the school car park.
8. Keep shoes in same spot and make sure they're there the night before.
9. Delegate the locking of the doors, feeding of pets and opening garage door.
10. Have most of lunch packed the night before, just add cold stuff in the morning.
Struggling for ideas on what to pack for lunch? Get a copy of the Healthy Mummy Healthy Kids Lunch Boxes eBook here.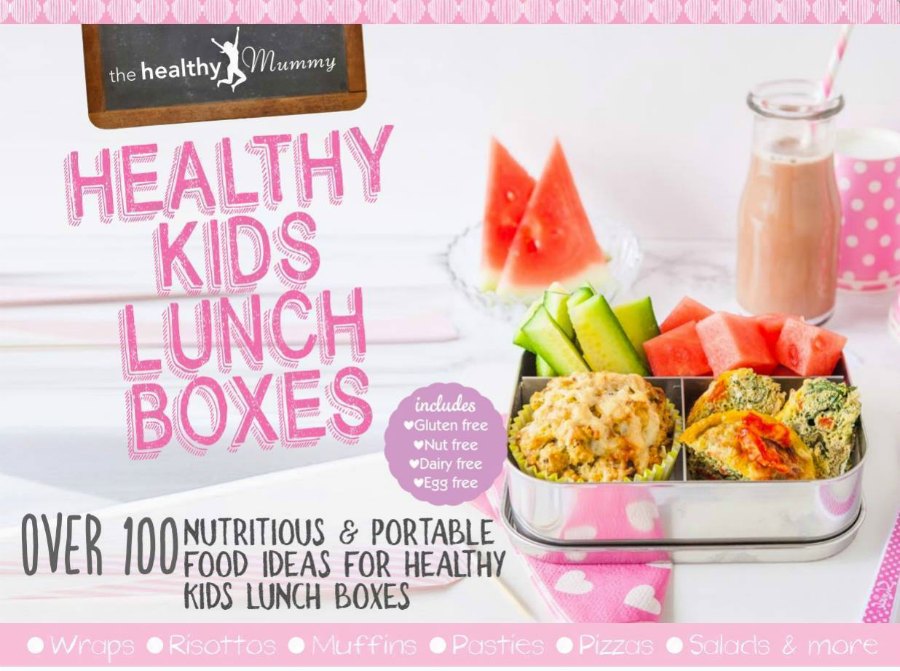 11. Don't make a complicated breakfast, a smoothie is a great way to start the day.
12. Have a container in the car with spare socks, hair ties, sugarless gum (if kids didn't brush teeth) and other emergency items you might need.
13. Never forget gold coin donation day again, ensure you've always got a stash hidden in the car.
14. Have YOUR clothes out the night before so you're not stressing about what to wear!
15. Make it a game, pretend that you're secret agents that have to leave house by certain time or it will explode. Then if you arrive at school on time all week, reward kids on the Friday afternoon!
Don't forget, the less rushed you are in the morning, the happier your child will be, especially those just starting school.
Meanwhile, if you're a first time school mum, you MUST read this!