How this mum lost 15kg and naturally conceived her miracle baby!
Back in March 2017, Lisa Allan was fed up of feeling depressed and not living life the way she wanted to.
It's nearly a year later, and not only has Lisa lost 15kg and totally improved her health but because of it, she's pregnant with baby number three! And this miracle baby is the first one she's conceived naturally!
Here's her beautiful story…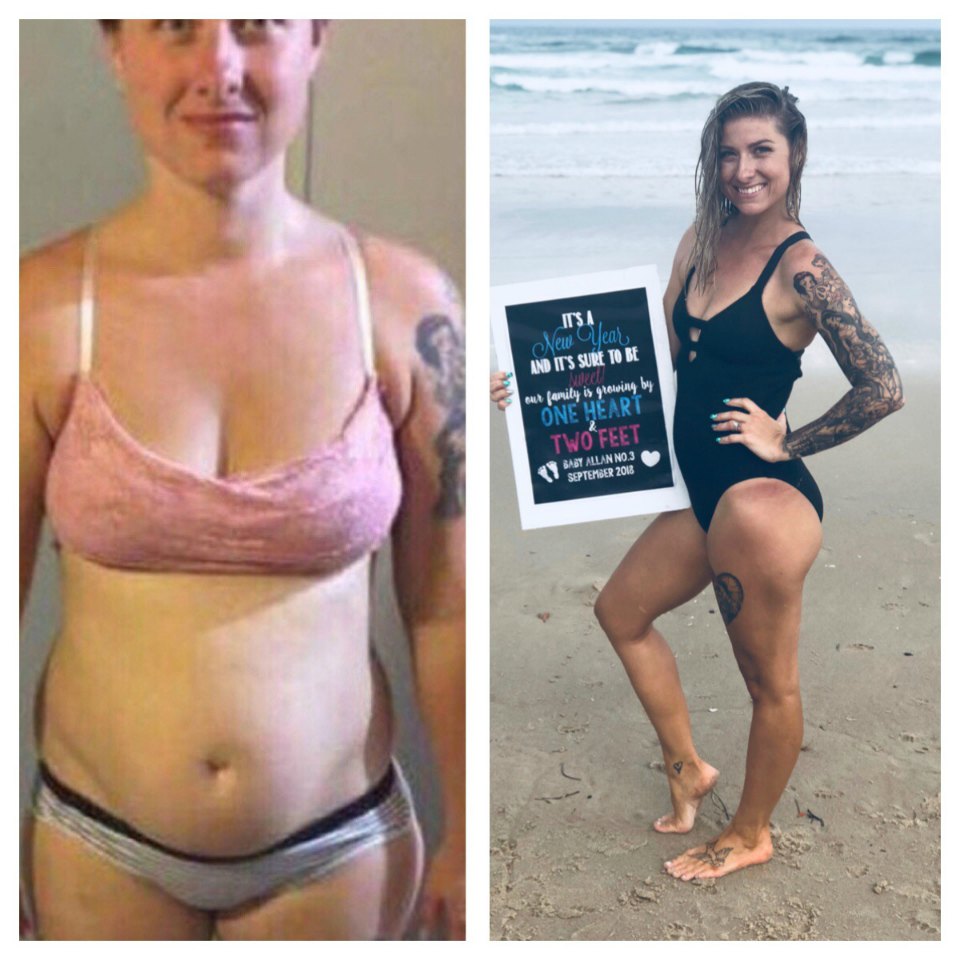 Lisa's Healthy Mummy journey
Mum-of-two Lisa wanted to feel amazing inside and out and knew that not only she deserved better, but so did her kids and husband.
Starting with the Healthy Mummy Smoothies and the recipes on our website, Lisa started to love being in the kitchen!
"I started to love food! I enjoyed cooking, we were eating a variety of foods and nothing was cut out, the only thing I gave up was Coca Cola! I was addicted having 1-2 a day!"
Lisa also admits she was having a processed iced coffee every day, but now she has a Healthy Mummy version with our coffee smoothie!
"I used to have to have an iced coffee every day! And the one from the milk carton they are not good for you and full of sugar!" 
Miracle baby number 3 on the way!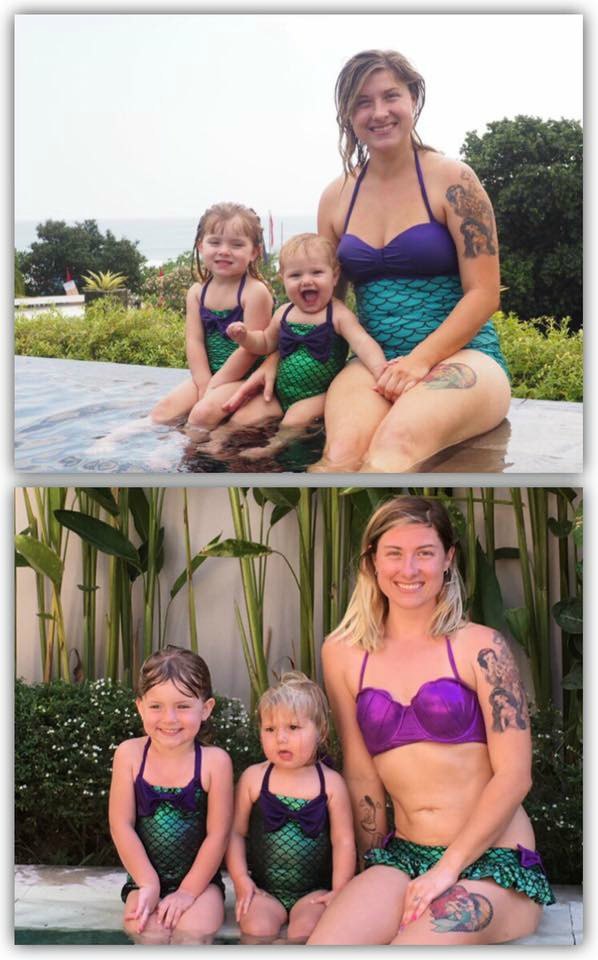 Lisa suffers from polycystic ovary syndrome (PCOS) and as she rarely has periods, both her daughters were conceived through fertility treatment. But miraculously in May last year, Lisa started getting a period.
"I thought it was a fluke, so this was a big thing for me!"
A few months later, she decided to revisit her doctor and track her period to see if she and her husband could actually make a baby on their own.
"Tracked my period until December and nothing was happening, so I booked fertility again in January and gave myself December to have fun and not think about it. Well Christmas Eve I decided to take a test, and to my surprise it was positive! 2 beautiful pink lines!"
Lisa is now 16 weeks pregnant and her and her family's future is looking bright!
"To me that it my biggest fitness goal I could of ever accomplished! Everything else was a bonus, I lost a total of 15 kilos and gained so much more confidence I got my life back!"
Congrats Lisa, this is beautiful! Well done with everything!
Lisa's top 5 pieces of advice!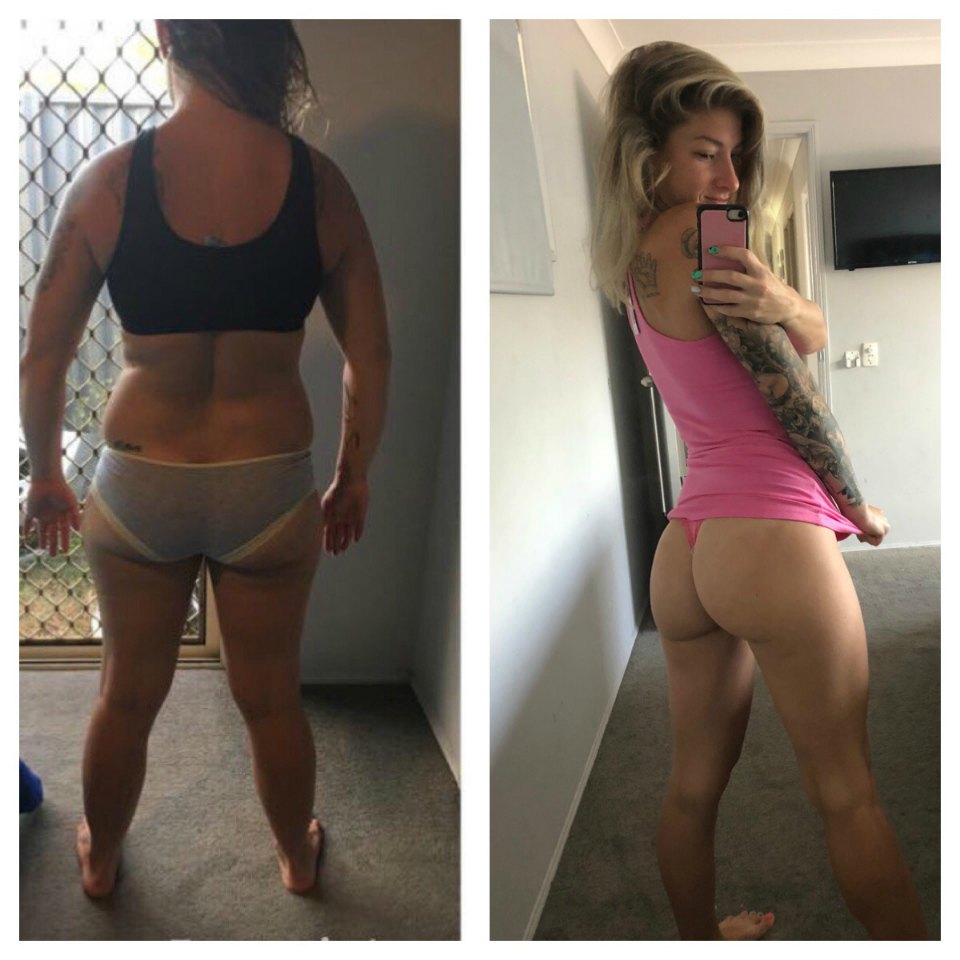 1. When you're feeling low, remember why you started and the goal you had, that will motivate you!
2. Start off small, don't take on more than you can handle get your food right first.
3. Meal prep! If food is your downfall, make sure you have easy grab to grab so you're not reaching for junk food.
4. Don't be too hard on yourself. We are our own worst enemies, and we stop ourselves from achieving our goals.
5. My favourite quote is "It always seems impossible until it's done."
Join the 28 Day Weight Loss Challenge!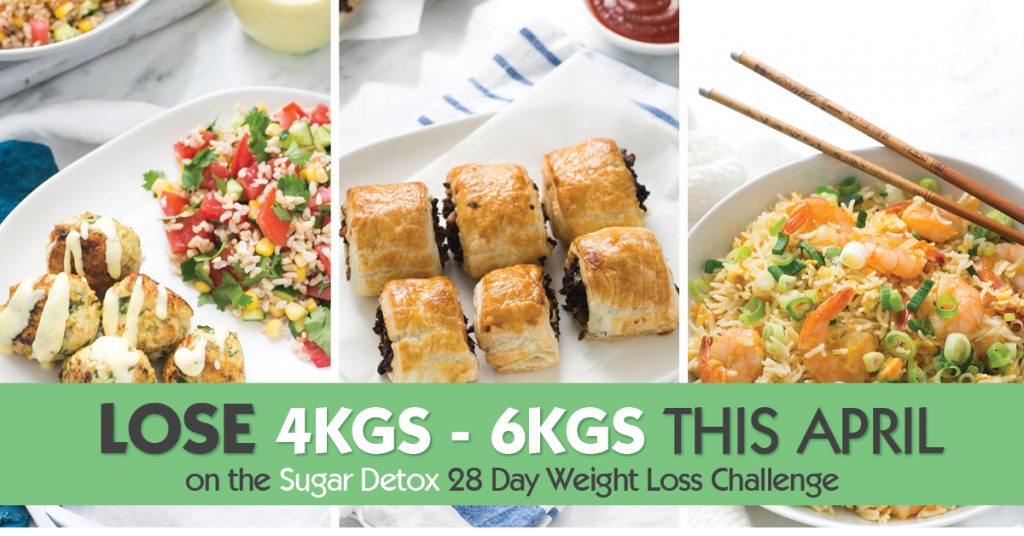 Reducing sugar doesn't have to be scary. You don't have to count every gram or totally remove sweet treats from your diet. Join the 28 Day Weight Loss Challenge and start your sugar detox!
With more than 4,000 delicious (and healthy) recipes, 350 exercises & 24/7 support – the 28 Day Weight Loss Challenge is designed (and proven) to help busy mums like you lose weight!
To learn more about our challenge OR to join – click here.