MEAL PREP PRO: 2 days of prep saves mum 1 month in the kitchen
The holidays are over, the fridge is empty and you are already dreading the thought of what to make your family for lunches and dinners every, single, day. And after all those naughty treats your kids consumed on holiday you are ready to fill their bellies with yummy, healthy food again. Could meal prepping be the answer?
Healthy Mummy and 28 Day Weight Loss Challenge member Eleanor shares how you can take away your stress and save you time and money. And most of all free yourself up to do the things you enjoy, all while losing weight.
This meal prep pro just made 1 month of meals in 2 days.  And for just 87c per serve! Who doesn't love that? She shares her tips below on how to meal prep like a pro.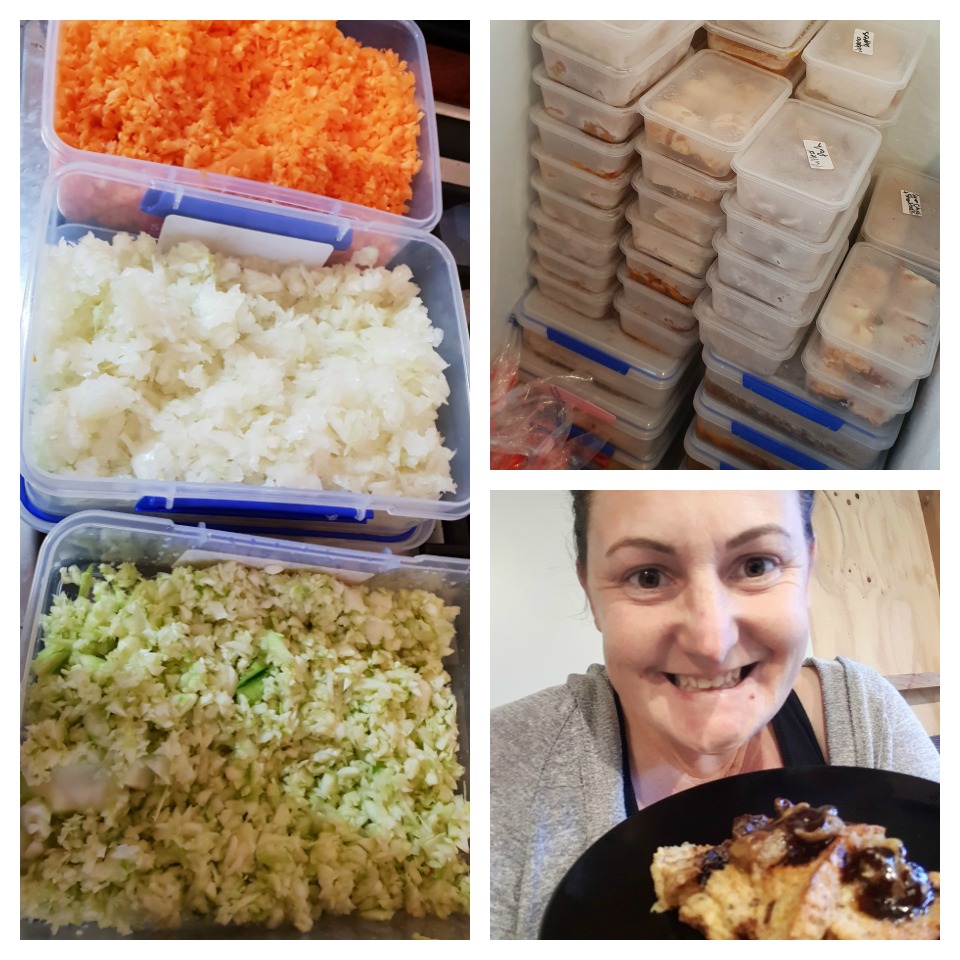 How to make 1 month of meals for family of 6, in just 2 days
With a busy household and 4 children to feed Eleanor has learnt the benefits of meal prepping. Not only does it save her money and time, but by having healthy food from the Healthy Mummy 28 Day Weight Loss program at an arms reach, she has been able to lose a massive 40Kgs*!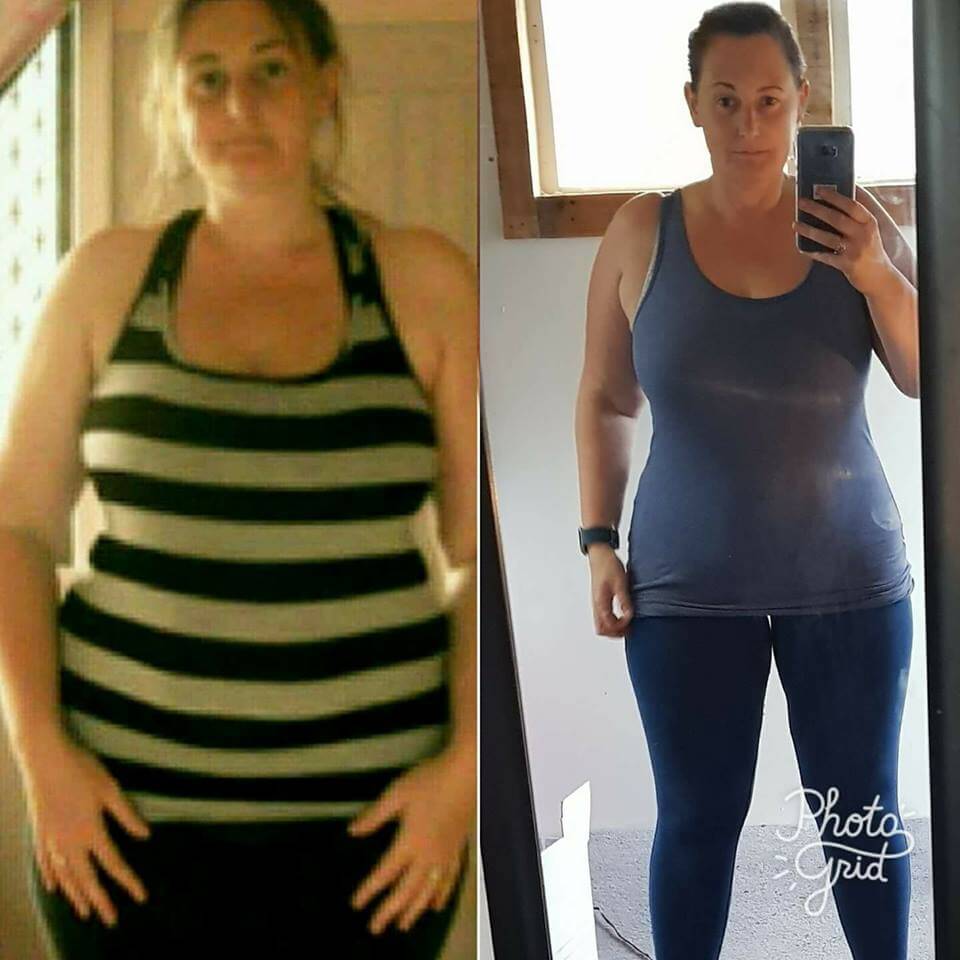 After returning from holiday, she decided to make 1 month of meals for her family of 6. She made 322 snacks / lunch serves and 161 dinners from the Healthy Mummy recipe plan over two days.
That's 1 months worth of meals she doesn't have to think about!
Meal prep Mum makes 483 serves for just 87c per serve
Eleanor says "We have just got back from 8 days holiday overseas on Thursday and with no food in the freezer or cupboard. I knew I needed to do a grocery shop! I decided to shop for a month of dinners and snacks for our family!".
Using the Healthy Mummy 28 Day Weight Loss Challenge App I was able to plan my meals and auto create my meal plan shopping list. From that I ordered all my shopping online".  
In the end I spent $420 for 483 serves. Thats the same as saying 483 serves for 87c per serve.
Yes folks – it really is that easy!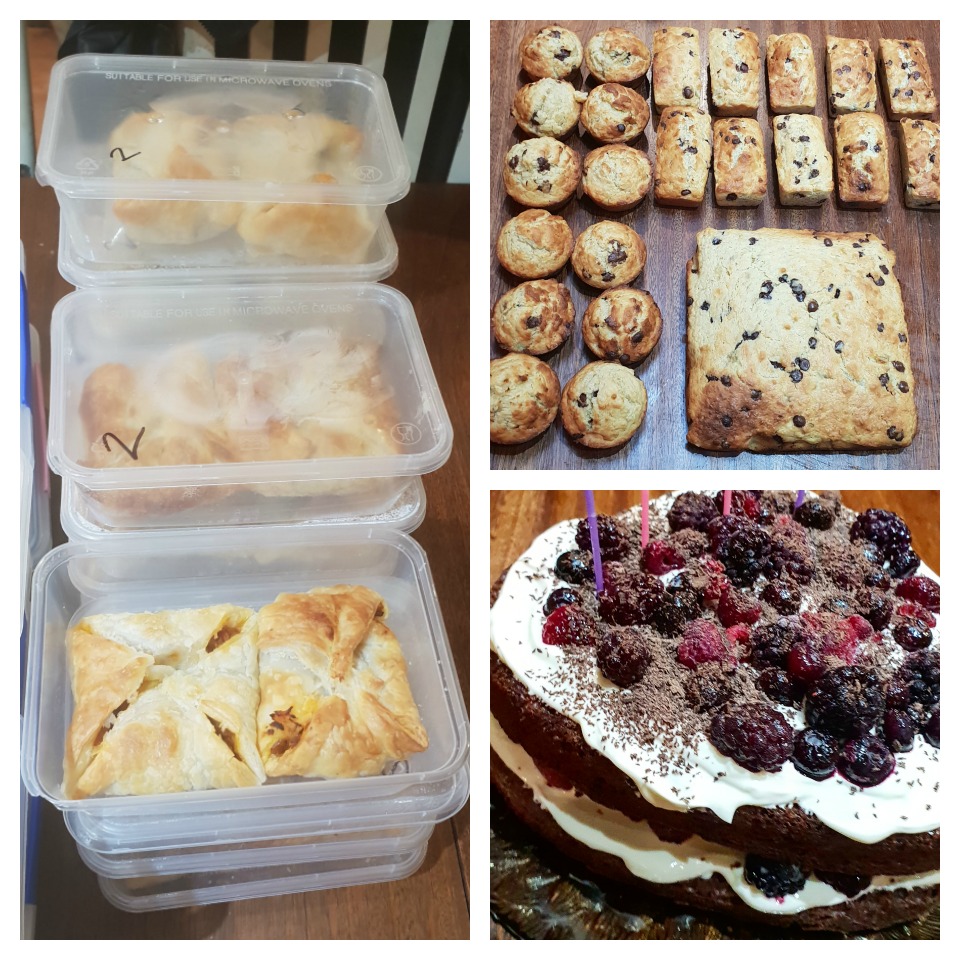 Eleanor's tips for easy meal prep (with 4 kids in tow)
– Food process bulk onions, zucchini, carrot and grate bulk cheese to help during your prep
– Shop online
– Start all the slow cooker meals first (I have 3 slow cookers now to make my life easier. (Second hand shops for the win!)
– Do baking while other things are cooking or fit in oven at same time as other things.
– Make a plan – saves money and time
– Choose meals that use similar ingredients
– This months slow and bulk cooking meal plan is fantastic as many of recipes use the same base recipe 🙂
For $420 Eleanor has made: 
Snacks/lunches – 322 individual serves which is x 53 snacks for our family of 6
Dinners – 161 individual serves which is x 26 dinners for our family of 6
= Total 483 individual serves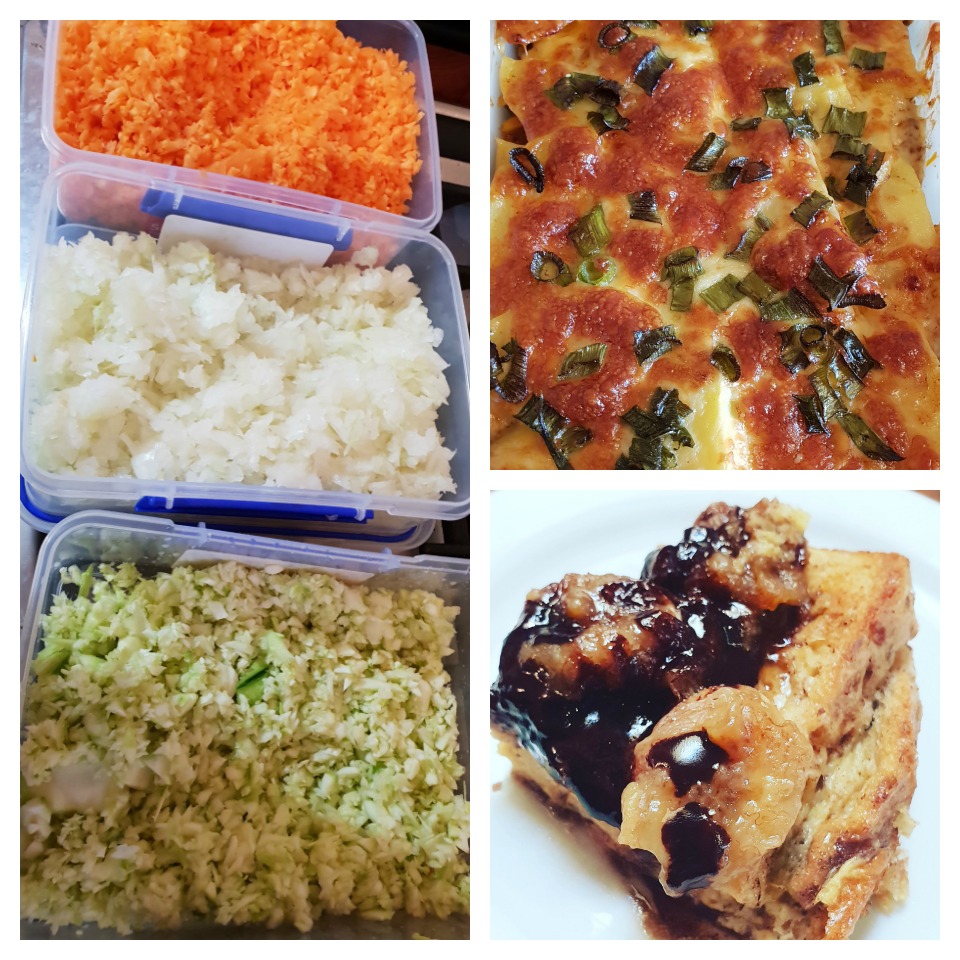 28 Day Weight Loss Challenge hub recipes
Snacks prepared
Oven Baked Cheesy Spinach & Artikchoke Dip – 14 serves
Slow Cooked Maple Toast – 12 serves
Dark Chocolate Almond Clusters -36 serves
Slow Cooked Jalapeno Poppers – 20 serves
Healthy Chicken Nuggets – 24 serves
Cajun Chicken Meatballs – 24 serves
Lamb and Lentil Curry Pasties – 24 serves
Spinach and Ricotta Rolls – 24 serves
Peanut Bubble Crunch – 36  serves
Chocolate Peanut Butter Crumble Balls – 60  serves
Boiled Eggs – 20 serves
Slow Cooked Maple Banana French Toast – 12 serves
Chocolate Berry Layer Cake – 16 serves
Meals prepared
Cheesy Spinach Savoury Mince Bake – 12 serves
Potato Topped Savoury Mince Pie – 12 serves
Rainbow Tacos with Spiced Chicken – 12 serves
Slow cooked Chinese Spiced Chicken with Veggies and rice – 12 serves
Cajun Chicken (for pizza and chicken and roast veggies) – 30 serves
Pulled Pork Pitas – 25 serves
Pumpkin Soup – 10 serves
Fish Nuggets – 12 serves
Cheesy Chicken Meatloaf – 12 serves
Hidden Vege Sausage Rolls – 24 serves
Eleanor says "I didn't quite finish my prep as my time ran out so will carry on with it this weekend 🙂 I have still heaps of food from my shop so will see how many more meals I can get out of my prep shop".
Get our Meal Prep Queens cookbook here!
Amazing work Eleanor! And if you want to make your meal prep skills even better, then grab a copy of our NEW Meal Prep Queens cookbook here!
There are heaps of useful tips and tricks to help you save time and money when meal prepping, plus 40 EASY and DELICIOUS dinner recipes that you can try!
Don't wait, grab your copy today!
Maintain an overall healthy and balanced eating routine
The 28 Day Weight Loss Challenge has been designed to help busy mums create a healthy lifestyle.
Nutritionist-approved healthy meal plans give you alternatives to 'sometimes foods', customising tools to suit your taste, budget and family needs PLUS at home exercise workouts!