20 Quick and Easy Healthy-eating Snacks
If you are looking for some healthy snacks to keep you going then here are some great ones to choose from.
They are all quick and easy to make and will keep your energy levels up.
And on our 28 Day Weight Loss Challenge, we have over 3,500 healthy recipes and snacks which show you how healthy foods for you AND your family don't have to be boring and how you can be healthy, lose weight and still have treats and eat tasty foods.
1. Wholegrain cereal and milk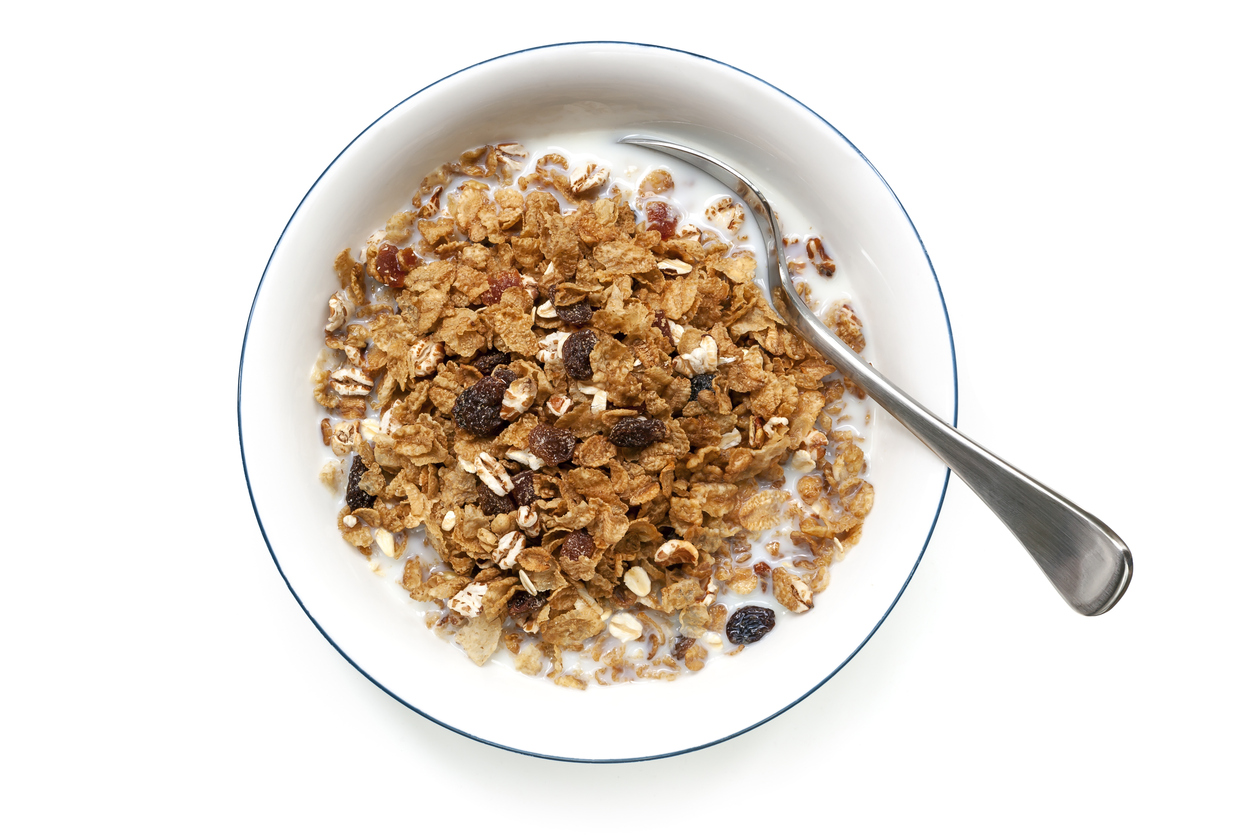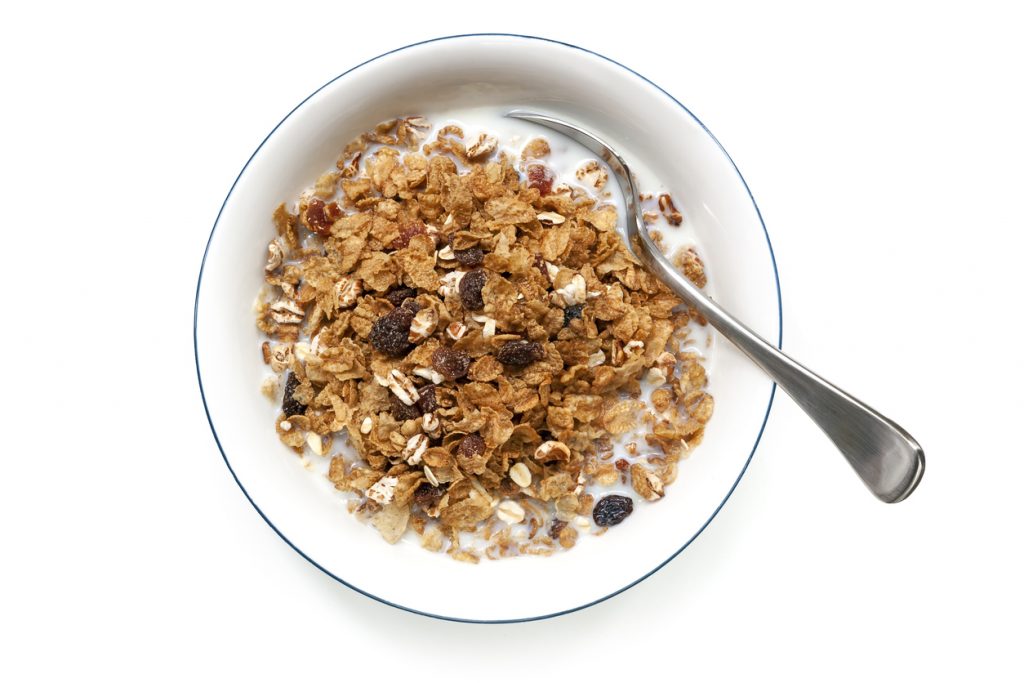 It sounds so simple, but it's a great snack. Averaging at 177 calories for a bowl of wholegrain cereal with skim milk, this snack gives you plenty of complex carbohydrates which will keep your energy levels up, calcium and vitamins which will only improve your health. It will keep you full, too. Calories per snack: 177.
2. Wholegrain crackers and low fat cheese spread
Can you see a theme developing here? Wholegrain in any form is a great choice, and the low fat cheese in this snack is a great way to get some low fat calcium into your diet. Plus, everyone loves cheese and crackers. Calories per snack (6 crackers and 50g low fat cheese spread): 183.
3. Toast with almond butter and banana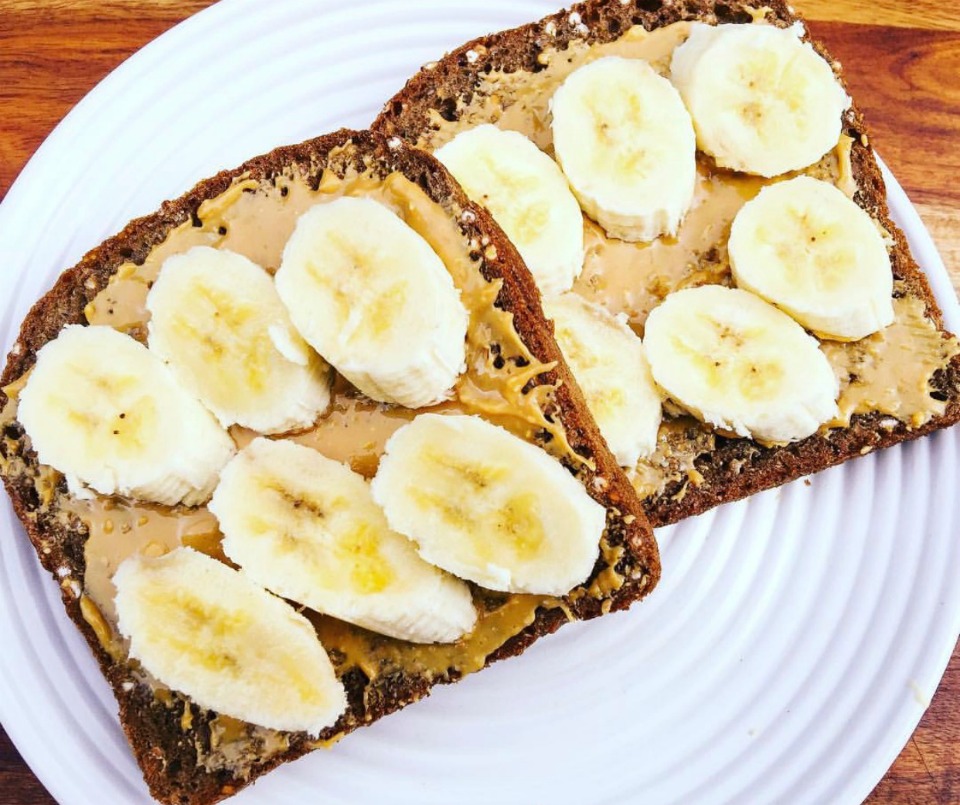 One slice of wholegrain toast spread with 1 tsp. almond butter and topped with a chopped banana makes for a sweet snack, perfect at any time of the day.  Almond butter will give you some healthy omega-3 fats, whilst the banana will give you some potassium. Calories per snack: 195.
4. Low fat cottage cheese pot with fruit or veggies
Low fat cottage cheese is a great snack for three reasons – it's low in fat, high in protein and high in calcium. Serve it with fresh fruit such as peaches or raspberries or vegetable crudités such as carrot or cucumber. Calories per snack (150g cottage cheese + fruit or veg): around 158.
5. Mozzarella, tomato and basil salad
Use low fat mozzarella for a low fat, delicious meal packed with protein, fibre and calcium. Drizzle with balsamic and sprinkle with a little freshly chopped oregano, salt and pepper. Calories per snack (65g cheese, 1 beef tomato, small handful basil): 167.
6. Healthy Mummy Snack Bars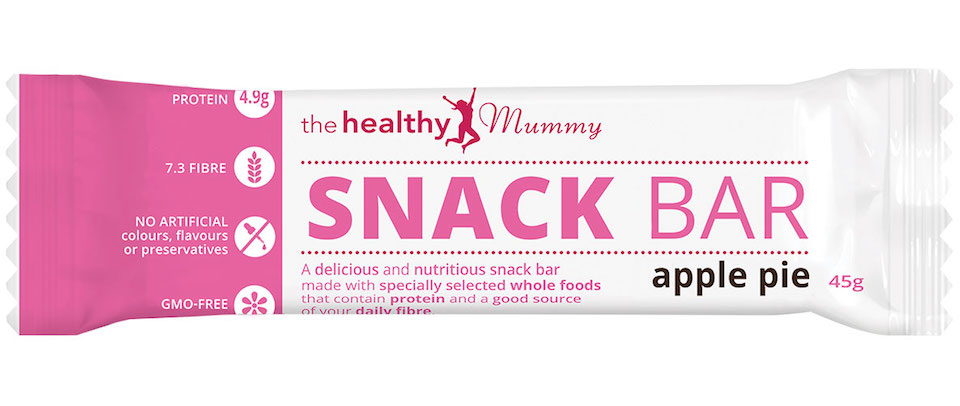 The Healthy Mummy Snack Bars are a delicious and nutritious snack which contain protein and are an excellent source for your daily fibre. The snack bars are made with specially selected whole food ingredients and are designed to be a convenient on the go solution for busy mums! They are so indulgent they feel naughty but at under 215 calories each they are the perfect healthy lifestyle companion.
Get your Healthy Snack Bars Here
7. Sweet potato and salsa
Keep ready-baked sweet potatoes in the fridge and then you can pull them out, pop them in the microwave and top them with salsa or the topping of your choice at a moment's notice. Sweet potato is especially good with a mild salsa and if you like, a tsp. of sour cream. Calories per snack (1 medium sweet potato and 2 tbsp. salsa): 161.
8. Almonds
For a tasty snack mix some almonds with 2 x tbsp of low fat yoghurt for a snack with crunch, texture and a bit of sweetness. Nuts also contain heart-healthy omega-3s and they are a great source of on the go protein. Calories per snack (per 22 whole kernels): 199.
9. Hummus and crudités
Hummus is packed with protein and healthy fats. Serve it with a few chopped carrots sticks or sticks of celery. Pop it into a lunchbox and you can easily turn it into a portable snack, too. Calories per snack (75g hummus + veggies): 155.
10. Hardboiled eggs
It's a boring snack, but it's a protein filled one. Boil two eggs and eat with a sprinkle of paprika for a high-protein, on the go snack. Make things even easier for yourself – boil eggs by the dozen, peel them and keep them in an airtight container in the fridge. They'll last for a couple of weeks. Calories per snack (two large eggs): 166.
11. Apple and almond butter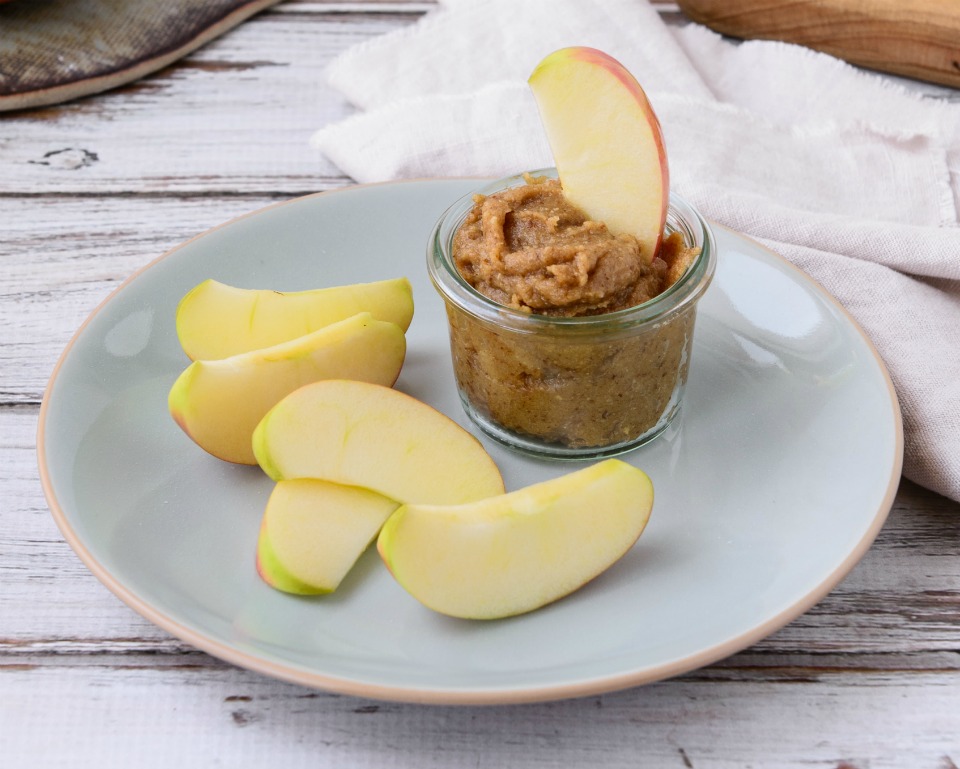 Slice an apple into wedges and spread the wedges with 1 tbsp. of almond butter for a protein filled snack that's also high in fibre. Keep the skin on the apple for the most nutrients. Calories per snack: 181.
12. Fruit smoothie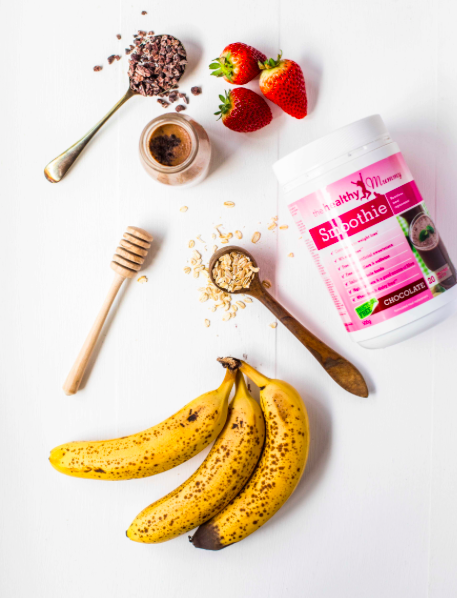 Make up a batch of smoothie in the morning and pad it out with ice for extra texture. Some varieties include banana, milk and honey, mixed berry, kiwi and apple – whatever your tastes plus add in some of the Healthy Mummy Smoothie mix. Calories per snack: 250-300 calories depending on fruit and ingredients used.
13. Omelette and cottage cheese
Omelettes take a very short amount of time to make – a couple of minutes at most, and they are wonderfully filling and nutritious. Fill your omelet with a little low fat cottage cheese and if you like, some shredded onion for a bit of bite. You could also cook omelettes, chill them and keep them in the fridge for a day or two until you're ready to eat them. Calories per serving (omelet made with 2 eggs served with 2 tbsp. cottage cheese): 196.
14. Homemade crisps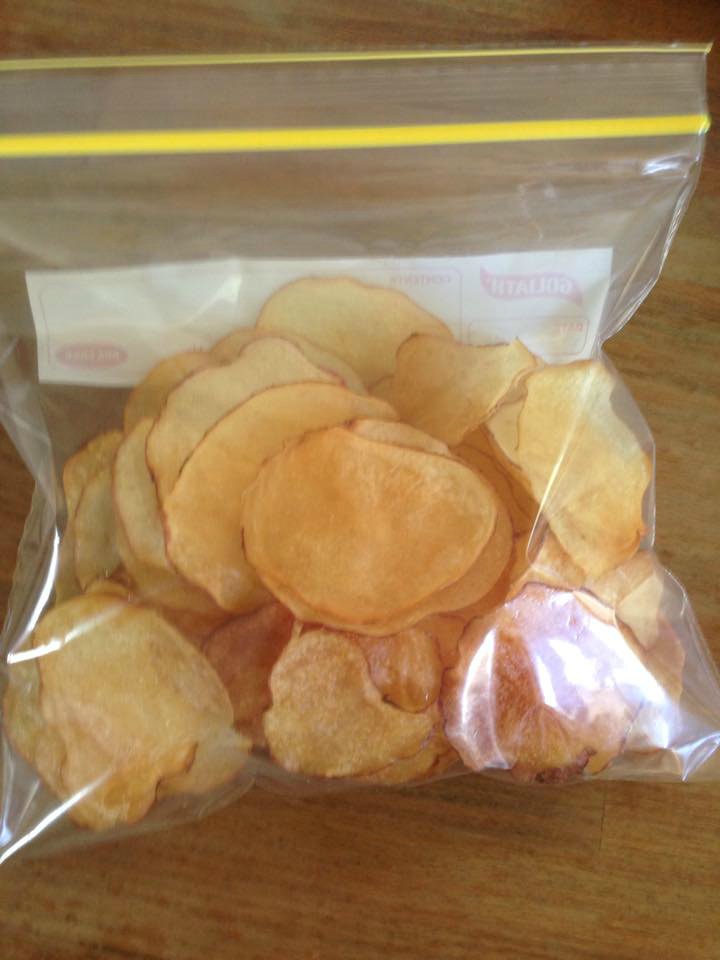 Make crisps that are super healthy by thinly slicing a potato, spritz with cooking spray and a little seasoning and bake until crisp in a hot oven. Store them in an airtight container to keep them crisp and simply reach for them when you're feeling a bit peckish. Keep the skins on to keep in the vitamins and nutrients. Calories per snack (1 medium potato): 160.
15. Avocado and crackers
Avocado is a fantastic food. It's packed with vitamin C, plenty of healthy mono and polyunsaturated fats and plenty of fibre. Serve with a couple of wholegrain crackers for even more fibre and protein. Calories per snack (1 small avocado and 2 wholegrain crackers): 166.
16. Wholegrain toast with cream cheese
This is an incredibly satisfying snack that is tasty and nutritious. Make sure you use one slice of wholegrain toast. Spread with a tbsp. of low fat cream cheese and top with some spinach leaves for a yummy snack. Calories per snack: 150.
17. Mini yoghurt drinks
Yoghurt drinks are a great snack as they contain loads of calcium. Calories per snack: 150-200 depending on the variety.
18. Pitta chips and dip
Choose a wholemeal variety of pitta chips so that you get a good hit of slow-release carbohydrates to keep your energy levels up over a longer period of time. Serve with a salsa or with 2 tbsp. of low fat yoghurt mixed with 1 tbsp. chopped onion and a sprinkle of chopped chives. Calories per snack (10 large pitta chips + 2 tbsp. yoghurt): 190.
19. Boiled egg salad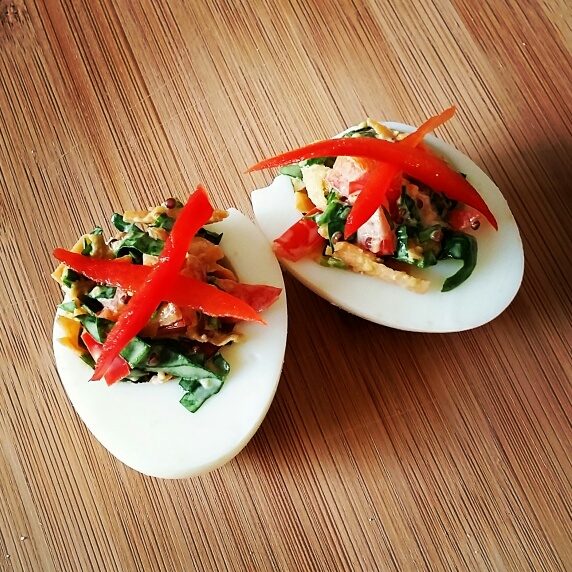 Eggs are an excellent snack as they are filled with protein. Chop a couple of boiled eggs up and mix with a tbsp. or two of olive oil and vinegar a spring onion, a little chopped cucumber and a little chopped lettuce to create a yummy salad that will keep you full for ages. Calories per snack (2 extra-large hard boiled eggs and low fat salad cream): 217.
Or you can always check out our Egg Salad Cup (pictured above) recipe!
20. Banana and clementine
Snack on a banana and a clementine for a hit of potassium, vitamin C, fibre and plenty of other vitamins and nutrients. Great on the go snack food – and to make things even easier, prepare three or four clementines in advance by removing the skin and pith, then keep the segments in an airtight container in the fridge ready to snack on. Calories per snack: 150.
Are you ready to become a Healthy Mummy?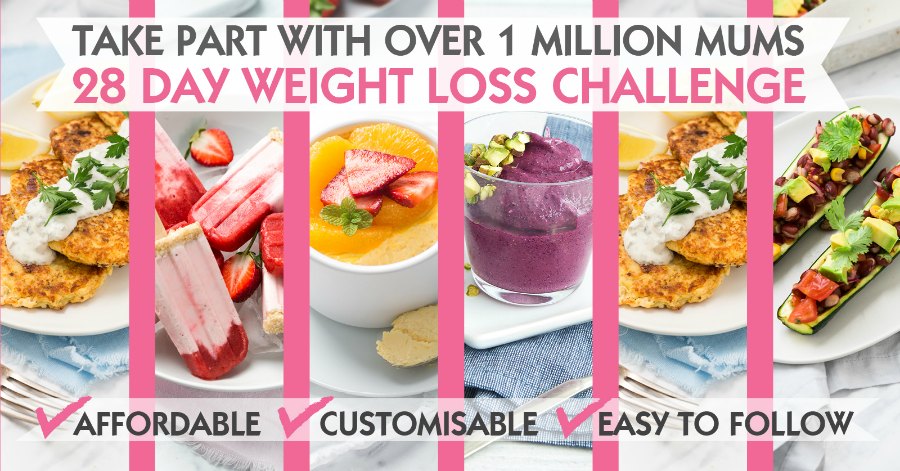 If you are wanting to tighten your booty and tine your thighs – not to mention – help improve your overall health and wellbeing – our 28 Day Weight Loss Challenge is an awesome program to check out. 
Our 28 Day Weight Loss Challenge includes:
28 days of at home exercise routines (no gym needed) – with video instruction
Customisable and breastfeeding friendly meal plans
Time-efficient exercises for busy mums – under 30 mins
Challenge combines Pilates exercises with interval and circuit training (HIIT)
Suitable for basic to advanced fitness levels
Home to thousands of EASY-TO-MAKE recipes!
To learn more about our 28 DAY WEIGHT LOSS CHALLENGE CLICK HERE.