20 AWESOME Time Saving Food Hacks
Do you wish your meals and snacks could be even faster to prepare? We've got 20 simple food hacks to save valuable time in the kitchen.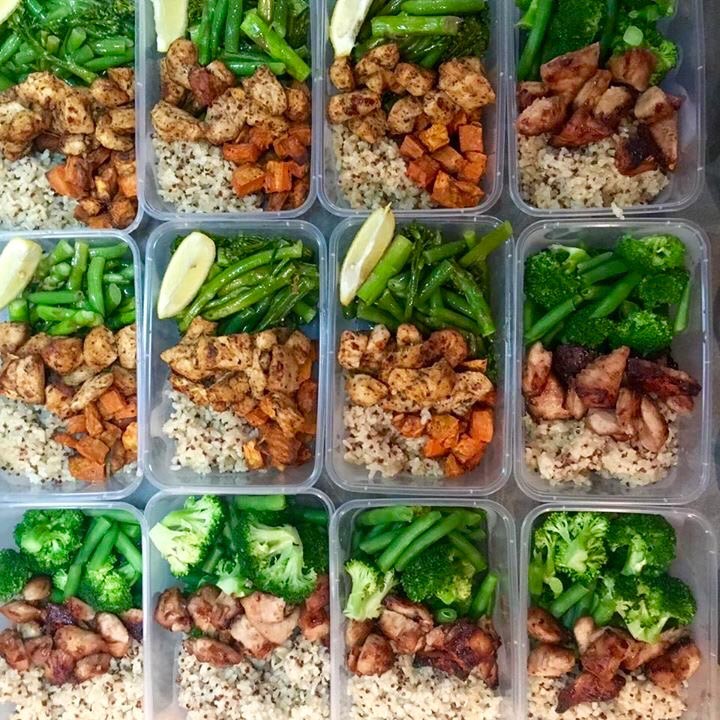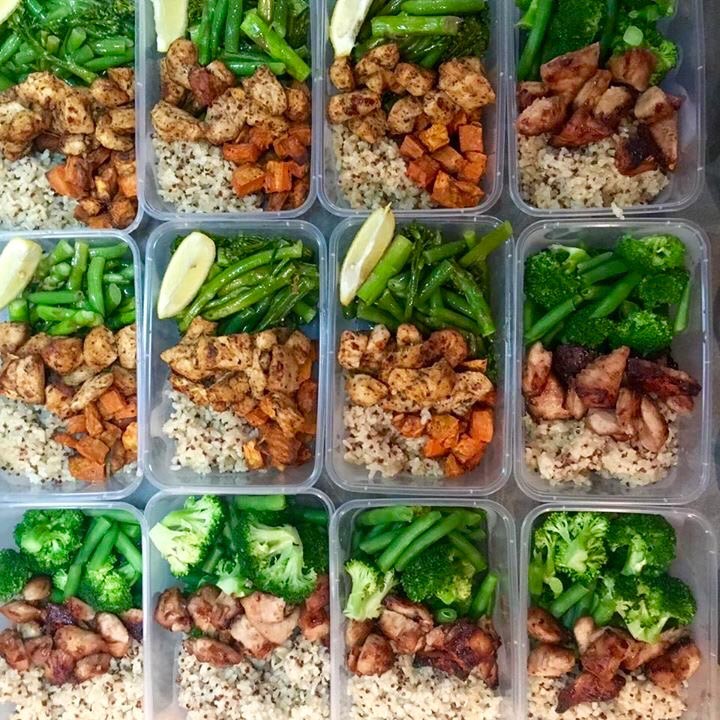 Hands up if you wish you had some new kitchen hacks to make your meals and snacks even faster to prepare? Yes?
We spoke to some of the amazing mums who are taking part in our 28 Day Weight Loss Challenge. We asked them to share the simple food hacks that save them valuable time in the kitchen. And here they are……
20 Time-Saving Food Hacks
1. Freeze yoghurt in ice cube trays, especially if your yoghurt is close to being expired. It's perfect to pop in your smoothies as it blends up well and adds a hit of creamy coolness.
2. You can also freeze herbs in ice cube trays. Chop them up and sprinkle in, then cover with a little bit of stock or olive oil before freezing. Then just pop into your cooking as needed.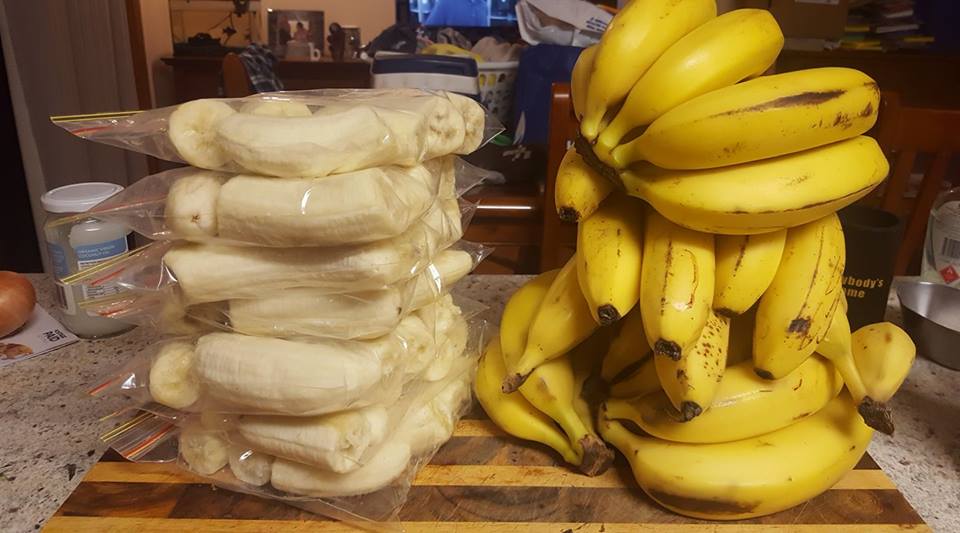 3. Before you freeze a banana to put in your smoothies, peel it and chop it up first, then freeze on a plastic plate so that the pieces don't stick together. Then just store in a zip lock bag.
4. If you are preparing meals ahead of time, you can freeze single serves into a ziplock bag and freeze flat instead of as a block tray. It saves room, and defrosts much faster than a big block. You can even just defrost them overnight in the fridge and pop into a bowl to heat and eat.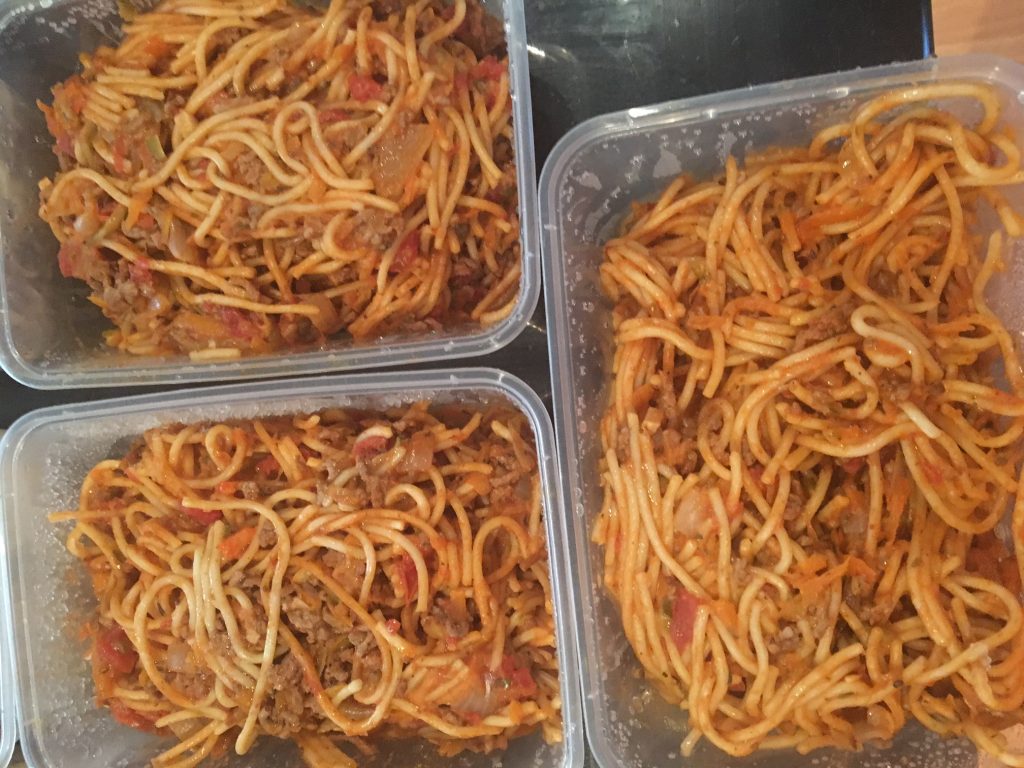 5. Speaking of preparing ahead, anytime you make something like Bolognese or Pasta Bake – make double. Then freeze a family-sized portion to use for those busy nights when you don't have time to cook.
6. Don't let your baby spinach go bad in the fridge, as it freezes really well for using in your smoothies. Wash your spinach first, pat dry, then add the spinach to a zip lock bag with a piece of paper towel inside.
7. Get into the habit of pre-making smoothie bags. Cut all of your smoothie ingredients and pop them in freezer bags. You can even include things like chia seeds. Keep the bags in the freezer so that you only need to pop it all in the blender with your Healthy Mummy Smoothie powder and your liquid of choice.
8. When making slices instead of pushing it into tray with your hand you can lay baking paper on top and push on that instead so your hands don't get dirty.
9. Make mini freezer snacks using yoghurt, berries or nuts. Great for a treat on a hot day.
10. If you love fresh mint in your smoothie but find it goes off too quick in the fridge, just pick the leaves off and freeze them in a zip lock bag.
11. Instead of rolling balls for bliss balls, roll a log, chill in the fridge and then cut into slices.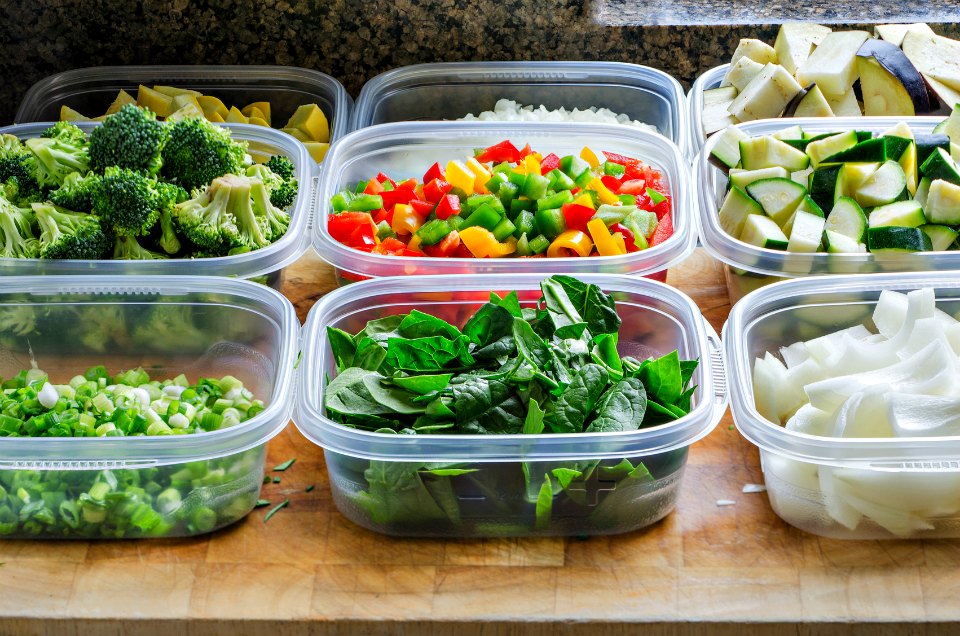 12. At the start of the week, chop and grate all of your veggies that you need for your meals. This saves loads of prep time each night, as you just chop 5 onions at once instead of one every night for instance.
13. If you're making stock, pesto or pasta sauce, freeze leftovers in ½ cup serves in plastic cups (or use the good old ice cube trays). Then you can just defrost as needed and add to your cooking.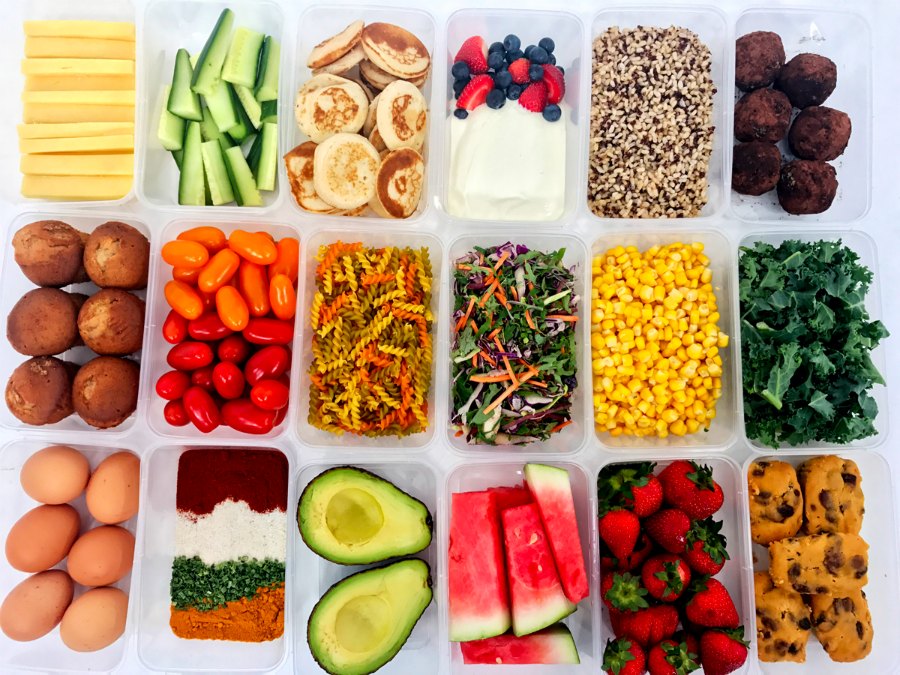 14. Do as much of your meal prepping as you can earlier in the day when the kids are happy and occupied playing. For instance, you can make a casserole and reheat it. Or you could make your sweet potato mash at lunchtime and just heat it up at dinnertime. This way you only need to throw it all together in the evening.
15. If you prefer fresh tomatoes to tinned, buy them when they are ripe and on sale. Then just chop and add to ziplock bags in one cup portions. You can freeze flat to make them easy to defrost as needed.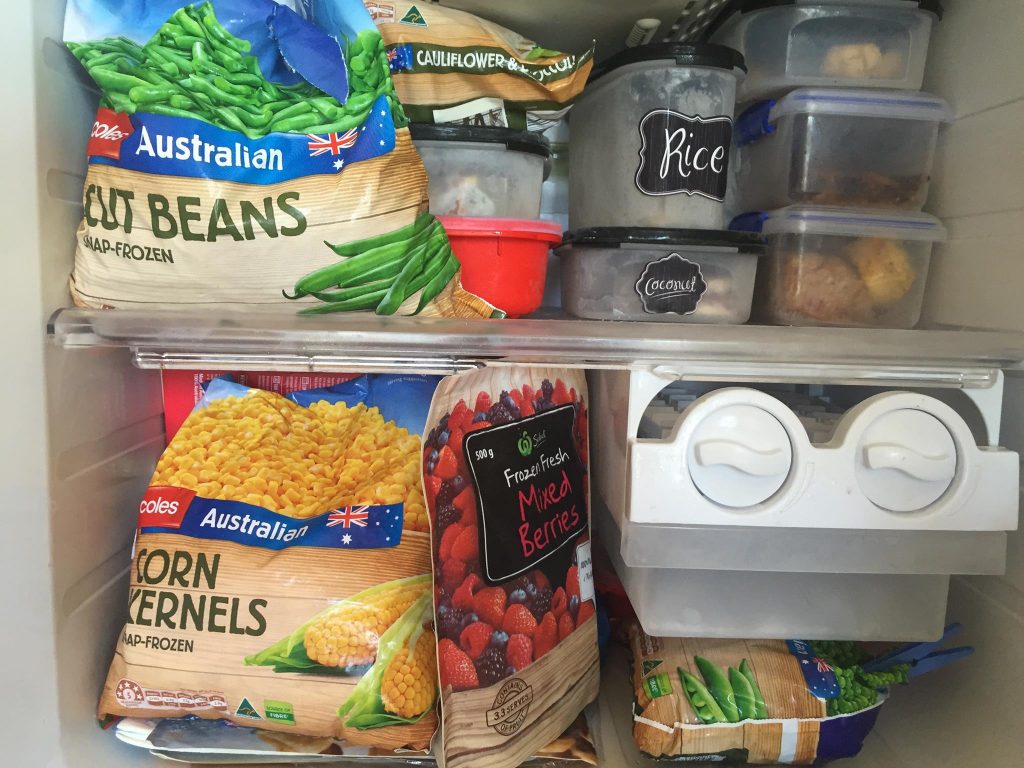 16. Freeze any fruit that you have on the turn (or even use up those half-eaten apples that the kids leave around the house). Think berries, bananas, cooked apple, pear, mango, melon. Then you can use them for smoothies, baking or cooking.
17. When you make soup, freeze in single snack-size portions in plastic cups then just defrost as required.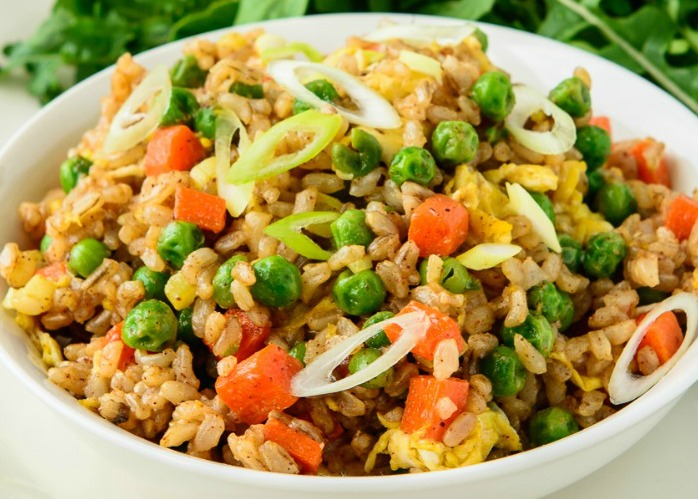 18. Love brown rice but don't always have half an hour to prepare it? Make a double batch next time. Once cooled you can freeze the leftovers in a plastic tub to use for another meal – just defrost in the microwave. Try the Thai Style Vegetarian Satay Fried Rice (pictured above).
19. If you've opened a tin of tomato paste and don't need to use it all, freeze in ice cube trays or dollop onto a plastic plate and then freeze.
20. If you are using dried legumes such as chickpeas, you can cook them up and then freeze in one cup portions. Then simply defrost as required.
Join 100,000's of mum on the MUMS ONLY Weight Loss Challenge!
Join the 100,000's of mums on the 28 Day Weight Loss Challenge tackling and ACHIEVING their weight loss goals.
Whether you have 5 kilograms to lose or 35 kilograms to lose – The Healthy Mummy is here to SUPPORT YOU and your PERSONAL WEIGHT LOSS JOURNEY.
To find out more on the 28 Day Weight Loss Challenge click here.