Incredible mum lost over 42kg and is doing these 3 things differently
This time last year Nicola was a different person. Christmas Day 2016 was a major turning point. Nicola wasn't happy with her appearance, found herself emotional-eating and felt the need to shy away.
It was a tricky cycle too. The more she felt down, the more she would eat.
In early 2017, Nicola made the decision and found the strength to break this cycle. She joined The Healthy Mummy, improved her eating habits and got moving more. What's more, her confidence improved. Since, she has lost an incredible 41 kilograms.
Despite her success in 2017, Nicola says "2018 will be my best year YET with The Healthy Mummy" and she's kicking off 2018 with The Healthy Mummy's January 28 – DETOX AND SHRED – Weight Loss Challenge.
This is Nicola's incredible transformation story.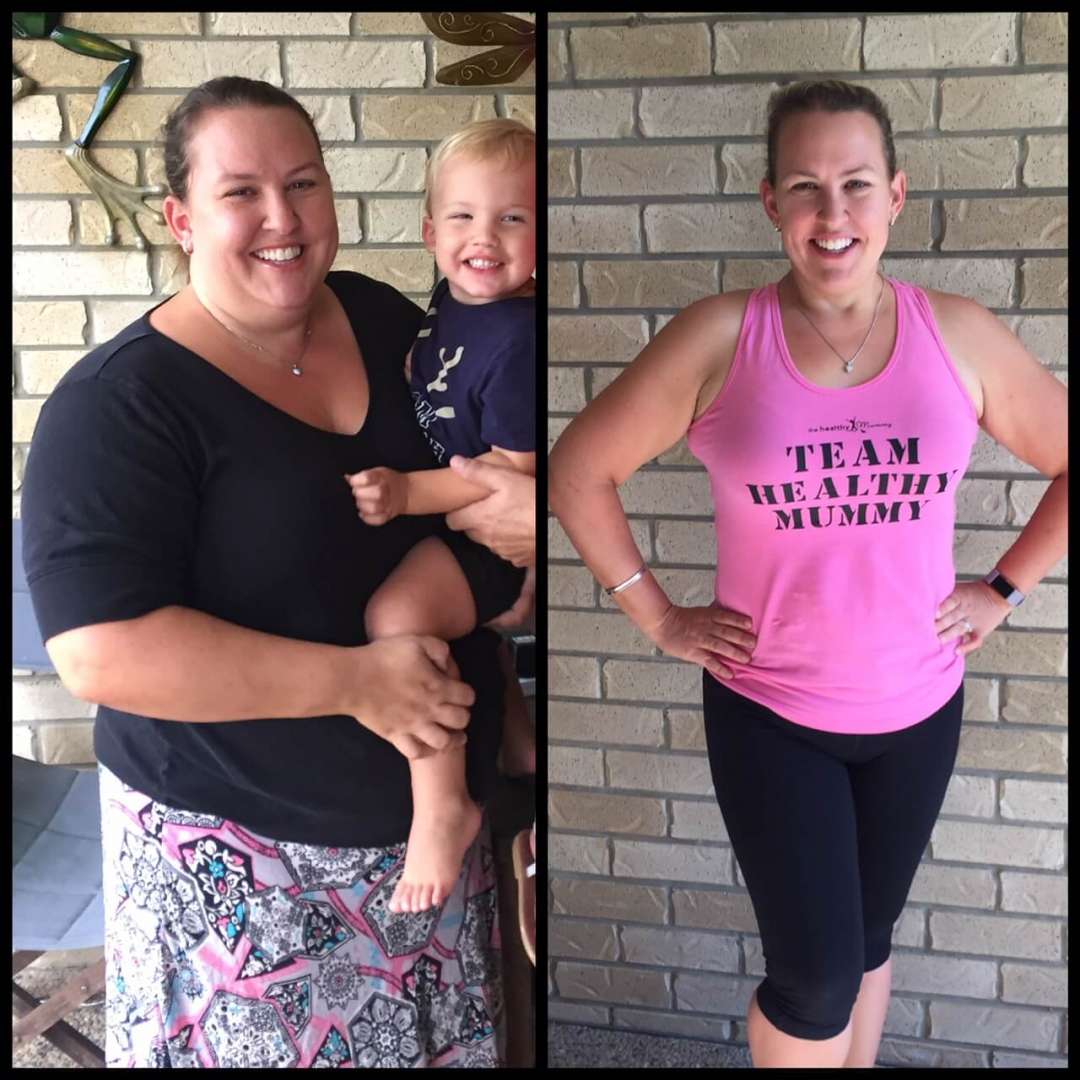 Nicola's results thus far
"Since joining The Healthy Mummy in January 2017, I have successfully lost over 42kg," Nicola says.
From a size 20/22 Nicola is now comfortably wearing a size 12/14, but insists her results aren't just weight loss related as her fitness has improved dramatically also.
Prior to The Healthy Mummy Nicola struggled to run 100 metres and would never have considered 5 kilometres, she says "I now regularly exercise, at least 5 times a week and have recently completed my first 5km fun-run where I ran the entire course. 
"This is now a part of my weekly exercise routine as I continue to improve my fitness."
How incredible is that?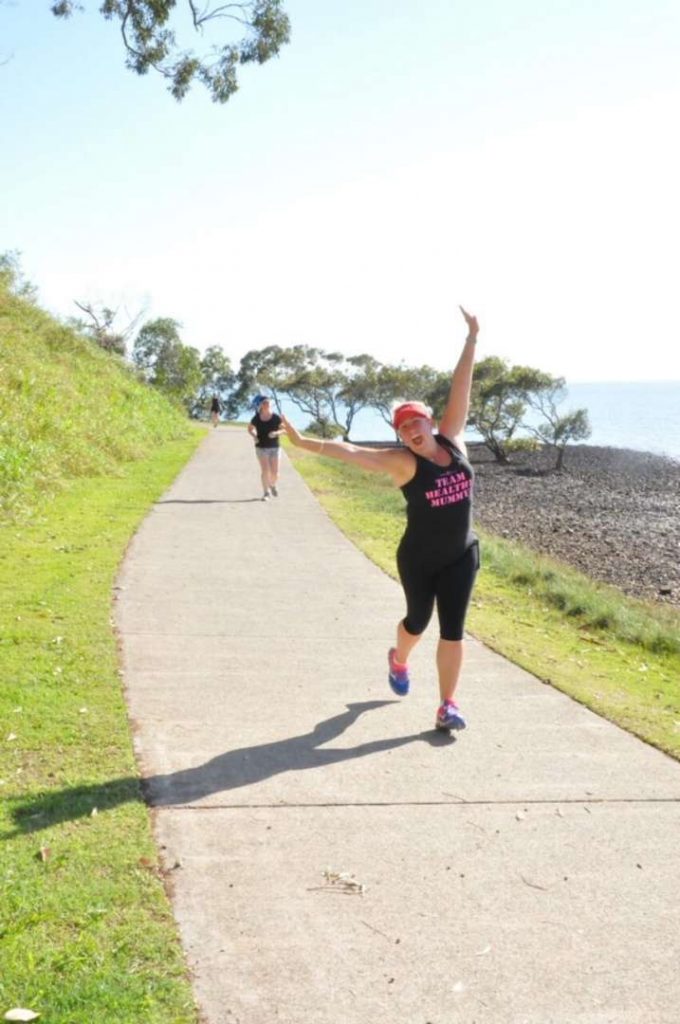 Nicola is doing these 3 things differently/better in 2018
1. Drink more water.  
"I find it easy to drink plenty of water during the week however I struggle on the weekends because the busy nature of family life and often being out of the house," Nicola says. She also plans on ensuring her weekends are always spent well hydrated as water is so important to your inner health.
Read up on how drinking water with lemon can aid in your weight loss.
2. Self-care.
Nicola says it's her plan to do one thing each month for herself, whether that be a hair cut or pedicure, or even a quiet coffee and magazine break. "Time out from mummy duties to recharge and refocus is key," says Nicola.
3. Experiment with different recipes.
As there is 4,500 recipes on the 28 Day Challenge Recipe Hub, you can make oodles and still feel like you have barely scratched the surface!
Nicola says, "I intend to make full use of the recipe hub and introduce my children to a wide range of new foods as my daughter is currently very fussy."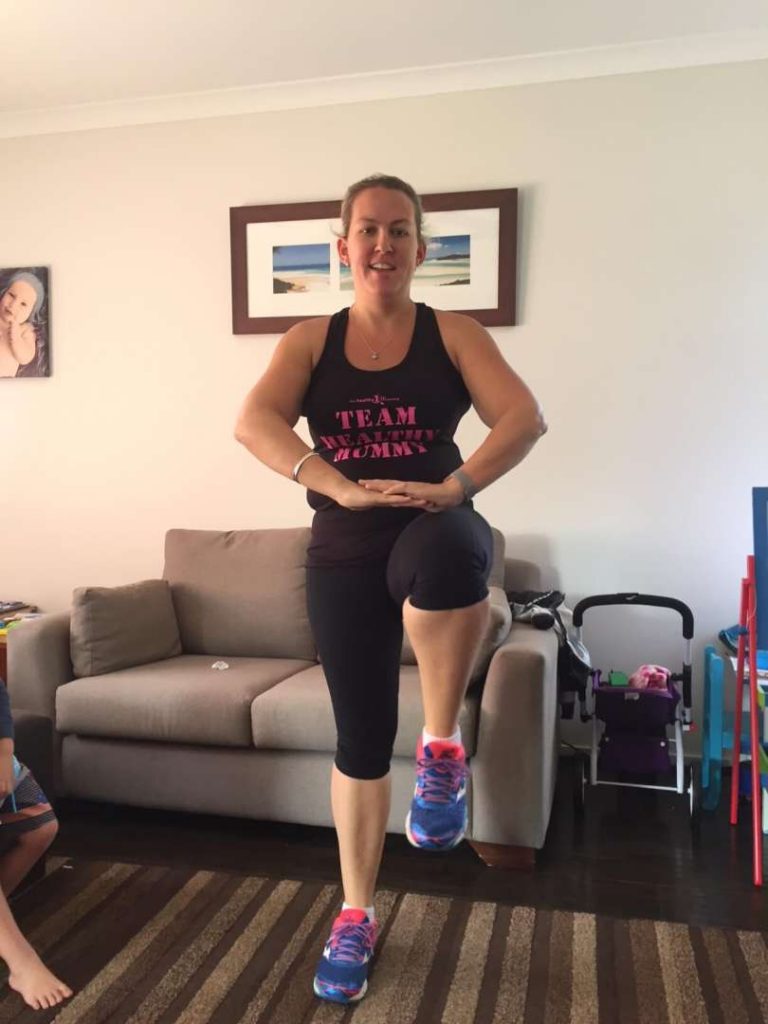 Nicola's top 5 tips to keep on track
1. "Set yourself mini goals and reward your efforts for achieving them."
2. "Take your measurements and progress photos. Don't rely solely on the numbers on the scales."
3. "Consistency, be consistent and form new habits. If you find something isn't working for you, make a change. Find your consistency and stick with it – the results will come."
4. "Meal plan and prep. Use a wall chart or calendar to plan your week, including meals. If you can, have a stash of meals in the freezer for when things don't go according to plan."
5. "Lastly, ask for help. If you are feeling overwhelmed, or unsure, ask The Healthy Mummy community for assistance. We have all been there and we all need some encouragement every now and then," Nicola says.
You can check out our Healthy Mummy Communities here.
Health and weight loss New Years resolution
"My goal for 2018 is to continue my weight loss journey and to finally be back in the 'Healthy' BMI weight range. I have been classified as obese and currently still 'overweight' for so long; it's time to regain my healthy status," Nicola proudly says.
Like Nicola if you are on a mission to make 2018 your best year yet – sign up to our January 28 – DETOX AND SHRED- Weight Loss Challenge. 
The 28 Day Weight Loss Challenge can help you get back on healthy eating track, move more and hit your goal weight safely, healthily and in a sustainable way. ni