If the 396 calories per serve isn't enough to turn you off KFC, check out what this customer found in her wicked wing!
We believe in everything in moderation but when you hear stories like this one from a QLD woman who found an extra surprise in her chicken, it makes you question if that KFC 'treat' is worth it!
Now we are all about everything in moderation here at The Healthy Mummy but when things like this happen it makes us rethink even treating ourselves to some KFC.
Rosie decided to get her family some KFC for dinner but didn't expect to find something extra fried into the coating of her wicked wing.
Read on to see what Rosie found.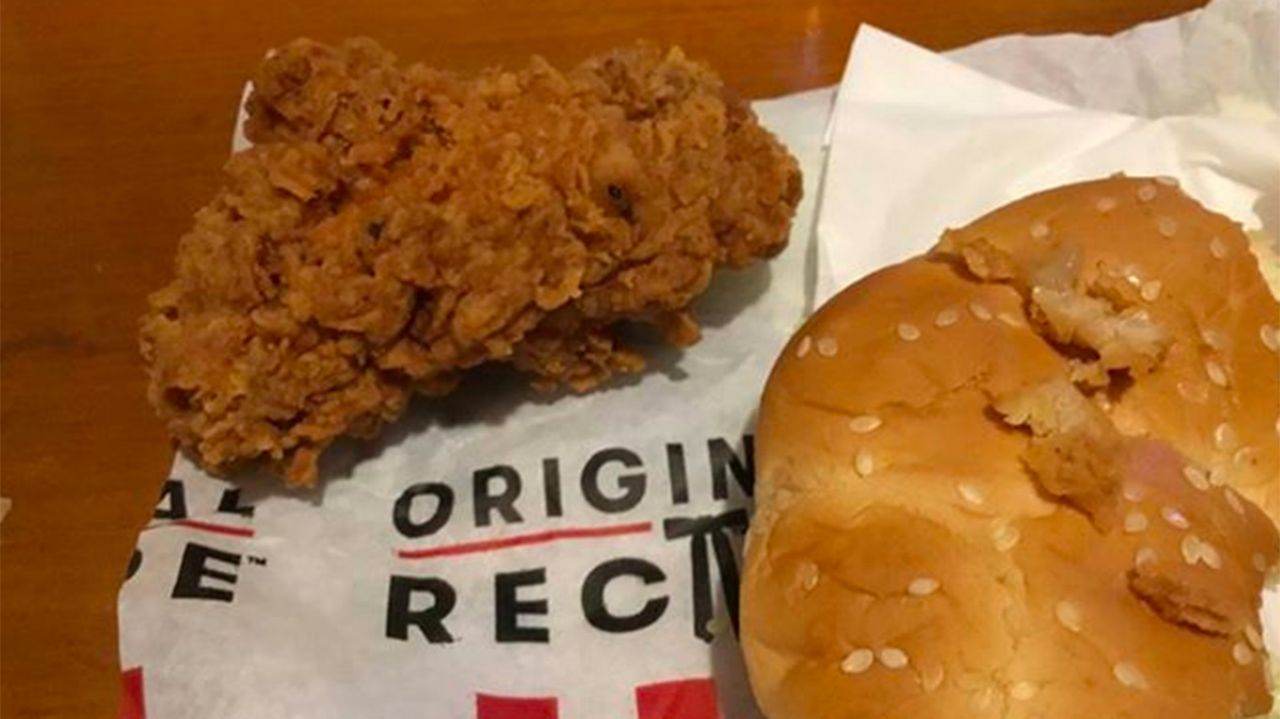 Queensland woman finds ant fried into her KFC
Rosie had gone through the local drive-thru to pick up a quick dinner for her and her family but when they got home and she was about to take a bite into her wicked wing she saw what appeared to be a flying ant fried into the coating.
"I was about to bite into this Wicked Wing when I scanned down and saw it only seconds before I bit into it," the Caboolture local told Yahoo7.
"I was horrified, to be honest. That was the most disgusting thing, finding that in my meal, and that was a pretty ordinary response," she continued.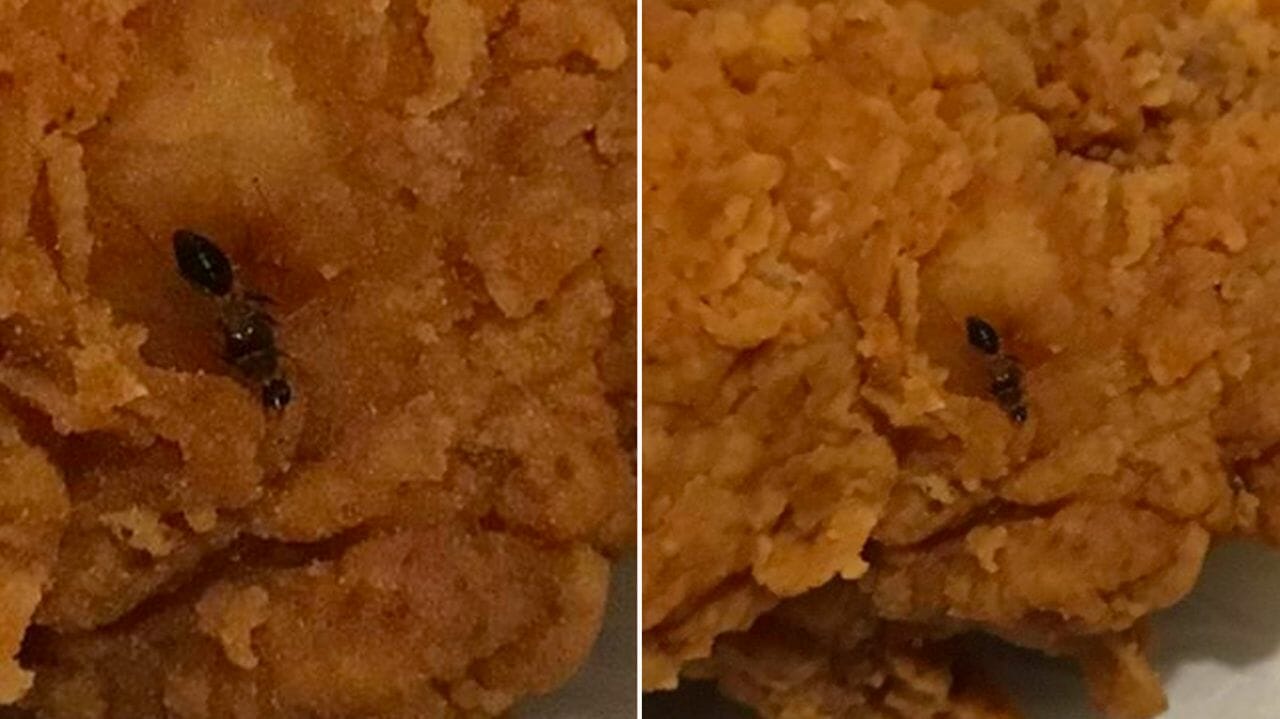 She contacted KFC when she discovered the offending bug but they only offered to replace the meal for her next visit rather than explaining how this could possibly have occurred.
A spokesperson for the fast-food chain told Yahoo 7, "we're really sorry our customer had this experience and we offered them a replacement meal or a refund on 5th January."
"We take all complaints seriously and are investigating with the local team what may have caused this."
Rosie and her husband don't often get takeaway food but her sister and her children were visiting so they felt like a treat.
"I can understand maybe finding a hair in your food, you know, maybe the person preparing it isn't wearing a hair net or whatever," Rosie added.
"But there is no excuse for finding bugs in your food."
What is it with insects in food, this mum found a red back in her basil leaves! And let's not forget the needles in fruit contamination last year.
Why opt for wicked wings that are 396 calories per serve when you can make this delicious Southwest Chicken Salad which has way more goodness and is 388 calories per serve.
Want to get healthy? Join the 28 Day Weight Loss Challenge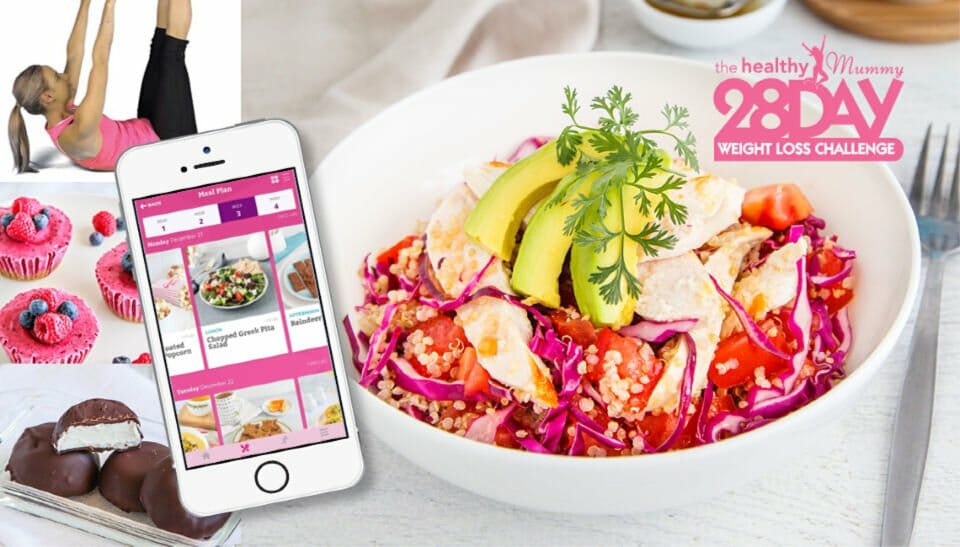 If you're trying to lose weight and improve your health then join the 28 Day Weight Loss Challenge to find hundreds of HEALTHY recipes that you can make instead of reaching for the takeaway menu.
The Healthy Mummy exists to help tired, busy mums like you SHIFT THE BABY WEIGHT and REACH YOUR GOAL WEIGHT.
The 28 Day Weight Loss Challenge is an affordable, breastfeeding-friendly and realistic program that helps mums tackle their diet and improve their overall health through weekly (and customisable) meal plans, at-home exercises and 24/7 social support.
Our Challenge entails:
28 days of at home exercise routines (no gym needed) – with video instruction
Customisable and breastfeeding friendly meal plans
Time-efficient exercises for busy mums – under 30 mins
Challenge combines Pilates exercises with interval and circuit training (HIIT)
Suitable for basic to advanced fitness levels
Home to thousands of EASY-TO-MAKE recipes!
To find out more on the 28 Day Weight Loss Challenge click here.