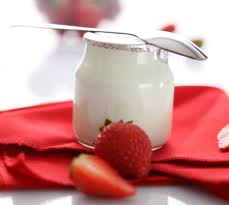 During work times we can sometimes get bored ad mindlessly want to eat in the tea room or at our desk.
When we are trying to lose weight or follow a healthy eating diet, it is important to snack well to keep on track with our diet plan.
Here are 4 snacks which are easily eatable at your desk or easy to make a work.
1.       Yoghurt with some nuts and seeds
You can either buy a large tub of yoghurt, name and keep it at work or buy little individual tubs to look out for your portion control. Take a packet of pumpkin seeds or LSA mix and a little squeezie tub of honey and you have a perfect snack to munch on in the afternoon.
Yoghurt is a great source of calcium and if you choose a reduced fat kind, it is a perfect addition to a healthy eating plan. Try to stick to natural or plain yoghurts and then you can be in control of how much sugar you add back into your snack with additions like honey or fruit.
2.       Popcorn
Popcorn at the movies is not great. I don't know what that little powder they throw in there is made up of but anything that looks a little fluoro does not get my nutritional standard stamp.
BUT. Making your own popcorn is easy.
Most work places have a microwave at work so place a couple of tablespoons of popcorn kernels in a brown paper lunch bag, take it to work, microwave it for 1 minute (depending on the strength of the microwave) and voila, your own little treat without the butter and fluoro colouring.
Sprinkle a little salt or add some cinnamon and sugar. Mmmmm.
3.       Fancy scroggin
Does anyone remember the nasty scroggin you use to eat on school camps or when hiking? Well this is NOTHING like that.
The reason why you use to or do eat scroggin is to give you an energy hit but also a long lasting energy hit with the protein of the nuts.
Try making your own Fancy scroggin or trail mix to take to work. But make sure you do not eat too much as it is energy dense.
Add in a little container or bag:
1 tbs of crumbled dark chocolate
1 tbs of sultanas or dried fruits
1 tbs of pepita seeds
1 tbs of roasted almond
Mmmmmmmmmmmmmmmmmm
4.       Bananarama
I am in love with peanut butter and nut butters at the moment and it is great source of protein and monosaturated fats (good fat). To keep you going through the afternoon at 3 pm try this snack for some delicious-ness.
You need:
1 rice cake or cracker
1 tbs of nut butter
½ banana sliced up
1 tsp of honey.
So good, so quick and it will keep you away from the chocolate machine.
If you are ready to lose weight then The Healthy Mummy plans offer a healthy and safe exercise and diet routine that are safe if you are breastfeeding