5 delicious ways to make a burger WITHOUT bread
Most of us LOVE a good, juicy burger whether it's a beef, chicken or a yummy veggie patty.
But if you are looking at following a weight loss plan with healthy alternatives that are low in carbs,  then we have some great healthy recipes on the 28 Day Weight Loss Challenge.
In fact, the Healthy Mummy App has thousands of delicious and family-friendly recipes.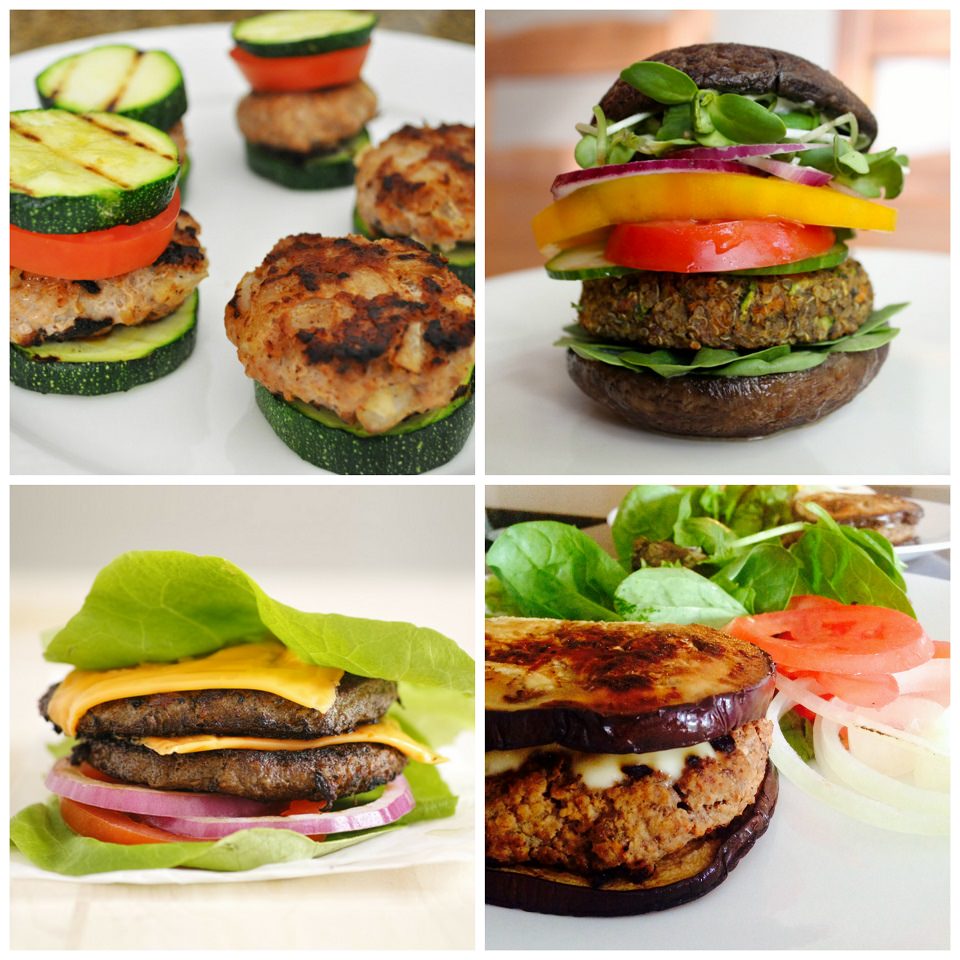 So, whether you are trying a new paleo diet, ditching the gluten or after a lower-calorie alternative, we have created a list of :
5 delicious ways to make a burger WITHOUT bread
1. San Choy Burger
Inspired by the Chinese delicious San Choy Bow, we recommend swapping your high-calorie bread buns for a fresh, healthy lettuce leaf.
Place your burger patty on your lettuce leaf. Add a little avocado, tomato, add a pinch of Himalayan rock salt and carefully fold the lettuce leaf.
That's it, your lower-calorie bun is enjoyed to be enjoyed. What's even better is that if any of your toppings fall out, you can just scoop them back up.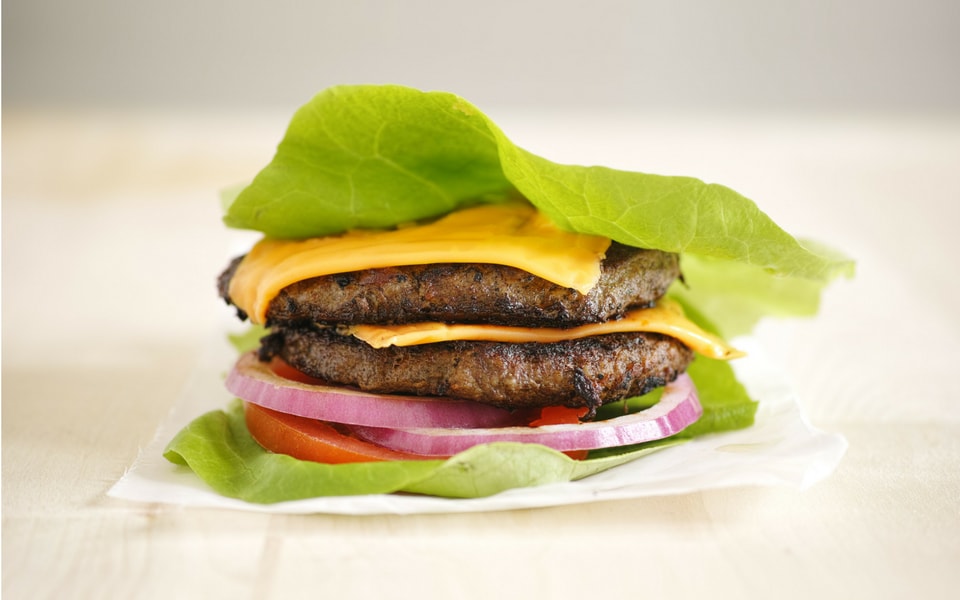 2. Eggplant Buns
Eggplants come in all shapes and sizes. We have been able find that the bigger eggplants can be sliced and lightly grilled to become a great substitute for the bread on our burgers.
The extra bonus – consuming eggplant has been linked to a decreased risk of obesity, heart disease, diabetes and can even help promote healthy skin and hair.
So not only will your family have a delicious meal to eat, but they will also be absorbing all the additional health benefits related to eating eggplants.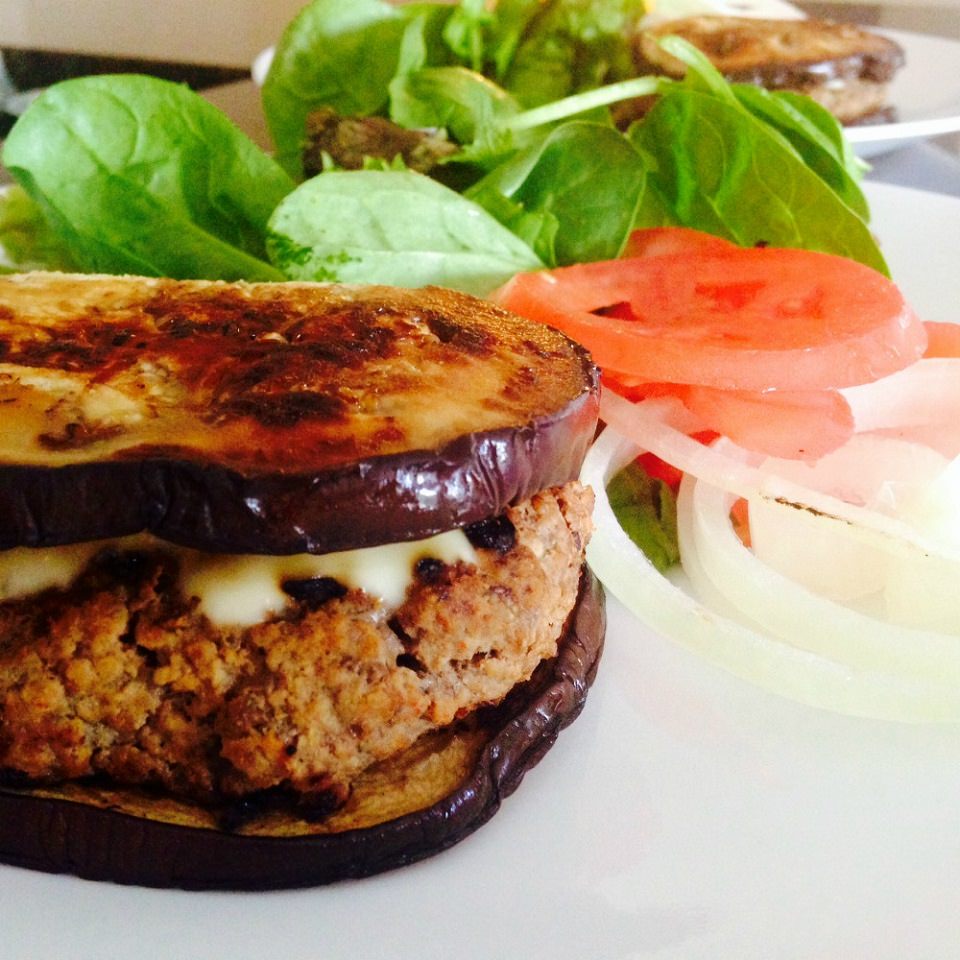 3. Mushroom Sliders
Smaller mushrooms make great mini sliders. From a distance, sometimes cooked mushrooms can even pass as a regular looking burger bun.
This is great, because – let's be frank – sometimes the kids are reluctant to try things which are a little different.
The mushroom sliders are also super easy for the kids to handle and manage.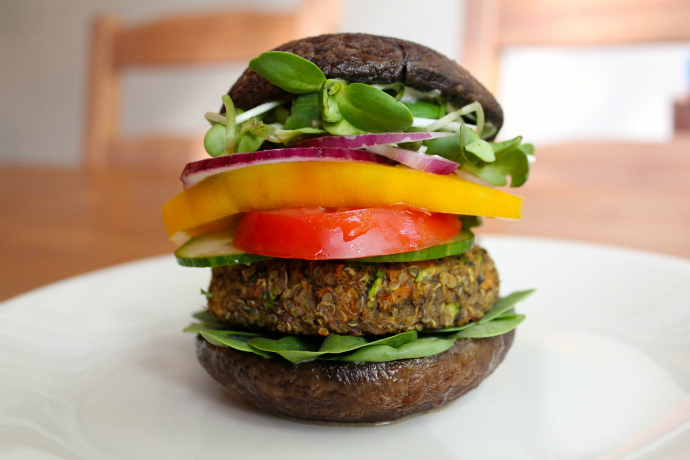 4. Zucchini Buns
Zucchinis are incredibly low in calories and make for delicious (and crunchy when baked) burger bun. They are also great for weight management, are high in dietary fibre and a rich source of antioxidants.
Another delicious chicken burger recipe!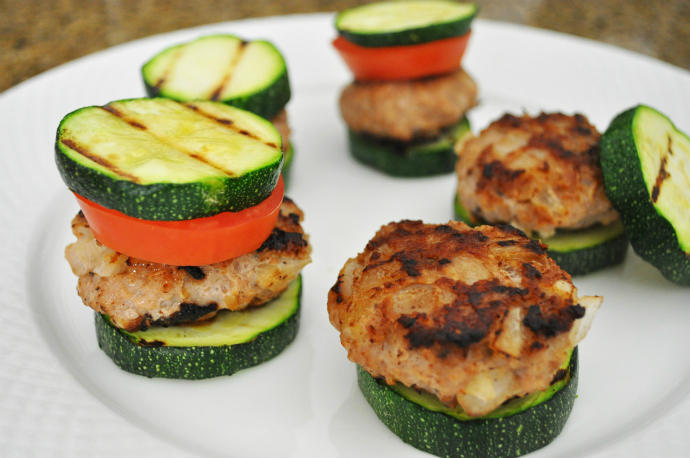 5. Tomato Hats
These little cuties are not only delicious and healthier alternatives to traditional burgers, but make wonderful appetisers. The juiciness of the tomato makes it a great summer choice.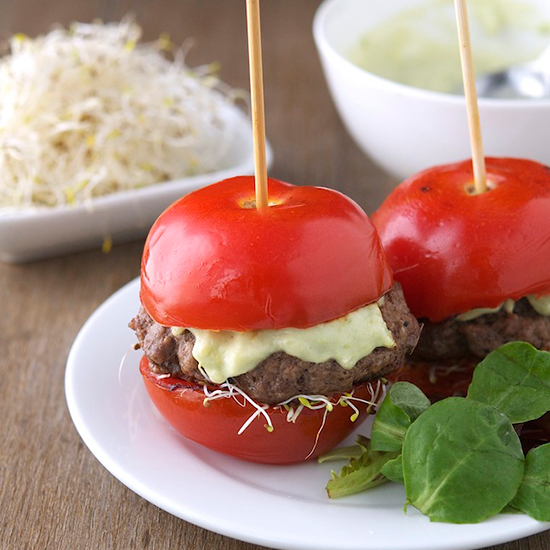 So what are waiting for? Now you can enjoy your favourite burger fillings without the bread-related carbs.
And if you loved this, head on over to the 28 Day Weight Loss Challenge for over 6,000  healthy recipes.
Join us on our 28 Day Weight Loss Challenge TODAY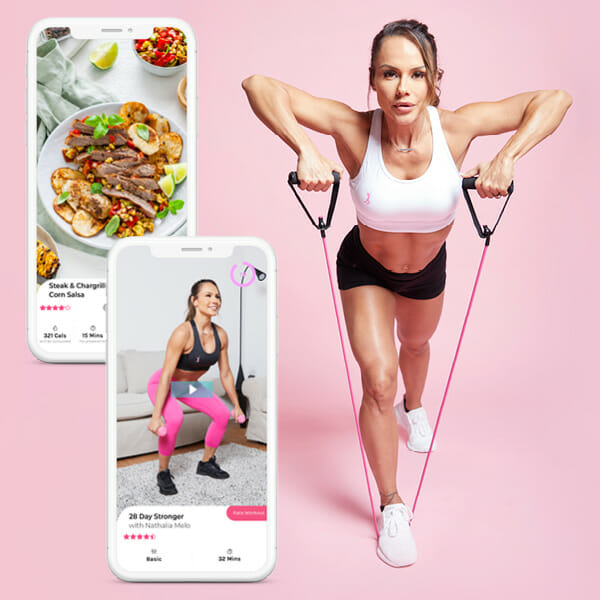 Want to shift your baby weight but feel like you have NO TIME in your day to exercise and eat healthily? That's where the Healthy Mummy's 28 Day Weight Loss Challenge can help.
Our Challenge entails: 
28 days of at-home exercise routines (no gym needed) – with video instruction
Customisable and breastfeeding-friendly meal plans
Time-efficient exercises for busy mums – under 30 mins
Challenge combines Pilates exercises with interval and circuit training (HIIT)
Suitable for basic to advanced fitness levels.
Home to thousands of EASY-TO-MAKE recipes.
To find out more about the 28 Day Weight Loss Challenge, click here.