Expert Tips: 5 Mobile Phone Habits You WANT Your Children To Learn From You
We're pretty much all guilty of putting our mobile phones at the top of the priority list, so it's time to take stock. Children are natural mimics; monkey see, monkey do – and that goes for bad habits, as well as good ones!
So we've enlisted Australia's leading etiquette expert to give us some great tips on teaching our children mobile phone manners.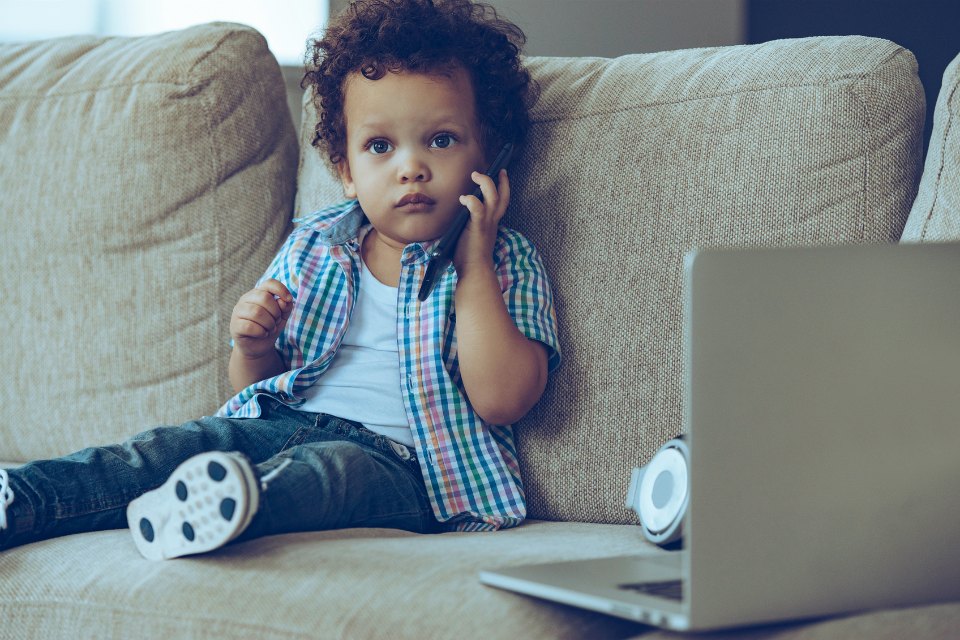 The delightfully well-mannered Anna Musson from Good Manners says she too is guilty of getting distracted by her mobile phone.
"I'm just replying to a quick text when I hear my seven year old sigh loudly, 'MUM! I'm talking to you!'," she explains. "
I realise I have put my phone ahead of him – mid sentence – and imagine how my own saint of a mother never did that to me. Admittedly it wasn't possible, last century, but why do I and feel my 'mother of the year' nomination slipping out of reach every time I pick up my phone?"
Of course, as mums we're constantly busy – and our phones are often the main tool we use to keep on top of everything. But that doesn't mean they should rule our lives.
How to teach your children mobile phone manners
Here are Anna's top five self checks when it comes to mobile phones:
1. Driving: As tempting as it may be to discreetly check a message, ask your children to read the message to you and reply. It will keep at least one child occupied for up to five minutes!
2. Dining: We all rely on our phones to keep the children occupied while we have a glass of wine at dinner. But keep phones off the table and out of sight while dining and only pull out the phone for them after they've eaten.
3. Face to face comes first: When your phone rings when you're with others say, "Do you mind if I answer this?"
4. The phone is a second class citizen: Real people first! Turn off notifications unless essential – persistent beeps, tweeps, rings and pings are subject to your availability and can be checked when we are not mid conversation with your other half or family who are sweetly enquiring what's for dinner.
5. Phone Zones: Cultivate family time without phones or social media after dinner and before school. A brief phone call here and there is alright, but have a real conversation at dinner or even during TV time.
We think these are brilliant tips, and easily doable – even if you start slow and just implement two or three to start with. If you're after more fabulous etiquette tips, make sure you check out Good Manners.