5 super stir fry recipes with no added sugar
When it comes to throwing together a stir fry for dinner, many people reach for a jar, packet, bottle or sachet of sauce.
But if you want to reduce the amount of sugar in your diet, you might want to think twice. Many of the commercially prepared stir fry sauces contain vast amounts of sugar (some are up to 19% sugar).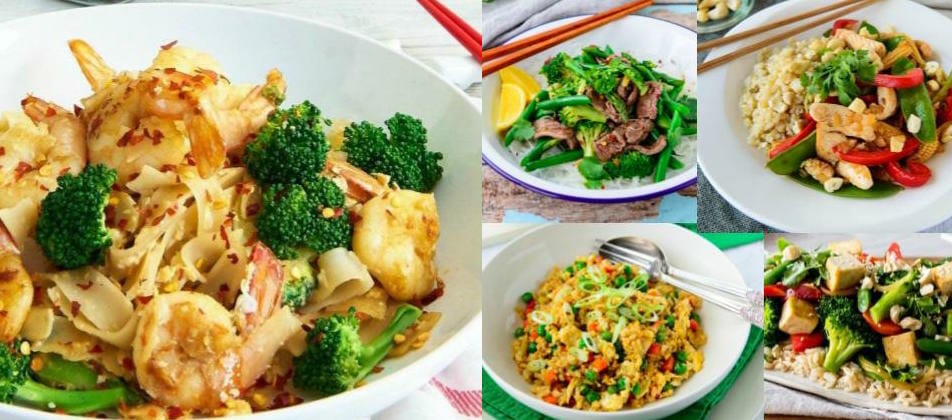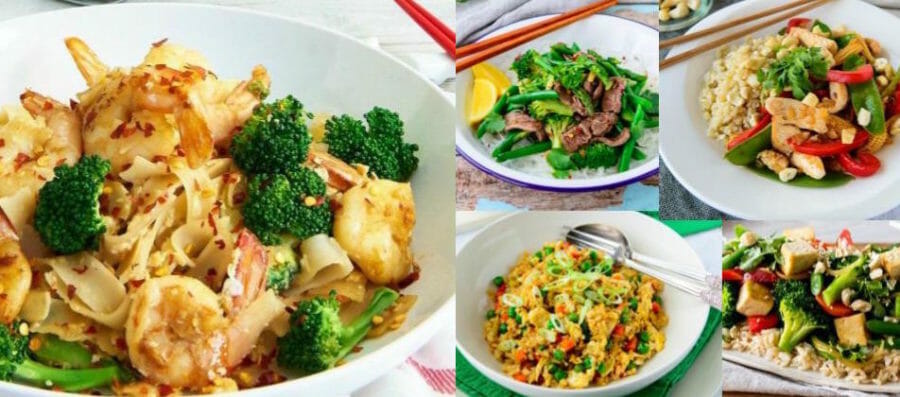 5 super stir-fries to make with NO added sugar
For instance one of the MasterFoods recipe base pouches for Teriyaki Chicken, which is designed to make a meal for 4, contains more than 8 teaspoons of sugar.
To make it easy for you we have pulled together five of our favourite stir-fries that are made from scratch without a packet insight.
Don't worry, it doesn't add much time at all to your preparation. But you'll know exactly what is in your meal, which can really help with your weight loss.
These recipes all come from the 28 Day Weight Loss Challenge.
Chilli Prawn Pad Thai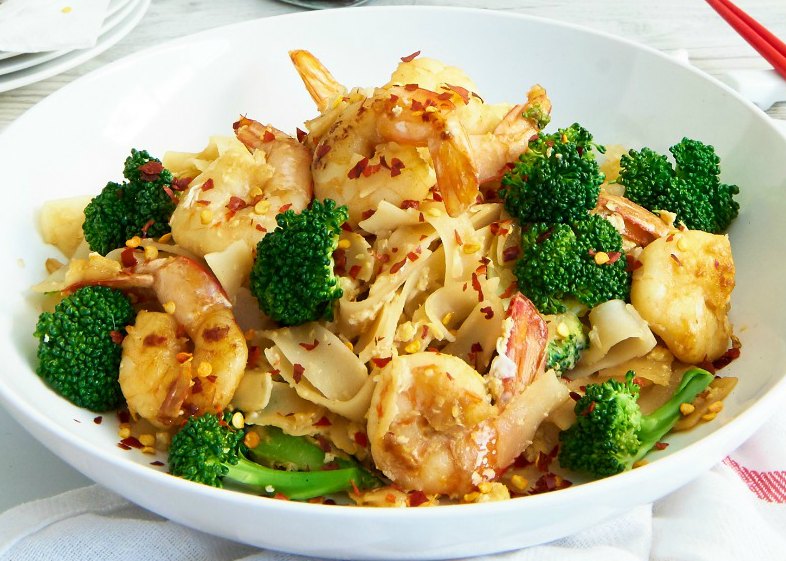 299 calories per serve
Pictured at the top of the page, this is a simple dish that will save you money (and calories) as opposed to having it from the take out menu.
Tamari Fried Rice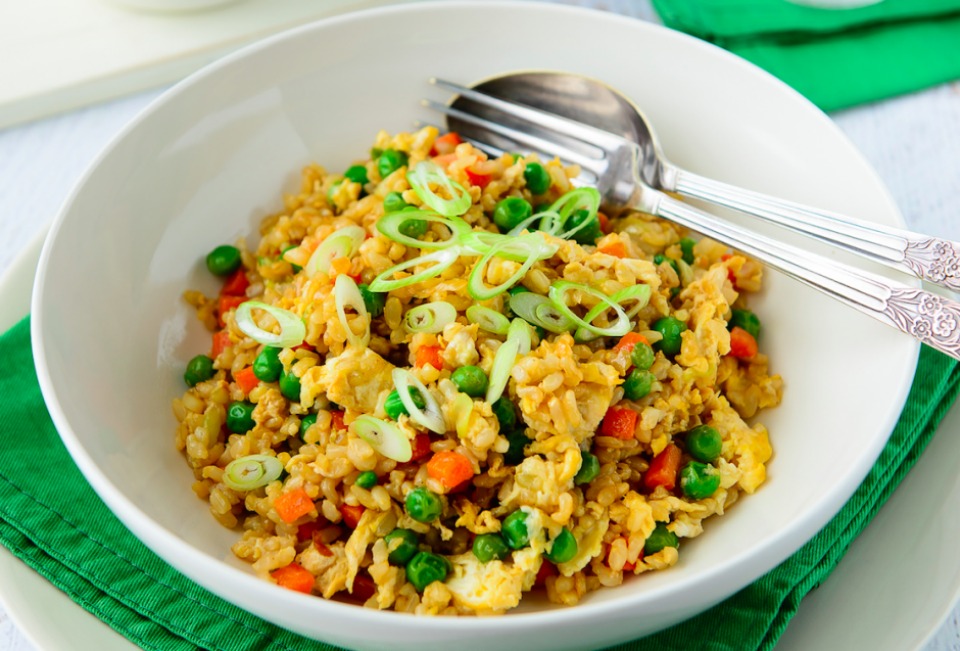 335 calories per serve
This Tamari fried rice recipe is a great version of a stir fry favorite. Increase in quantities to serve the whole family or so you have leftovers for lunches. Enjoy it vegetarian or add some meat if you like, such as lean pork or beef.
Garlic Ginger Beef Stir Fry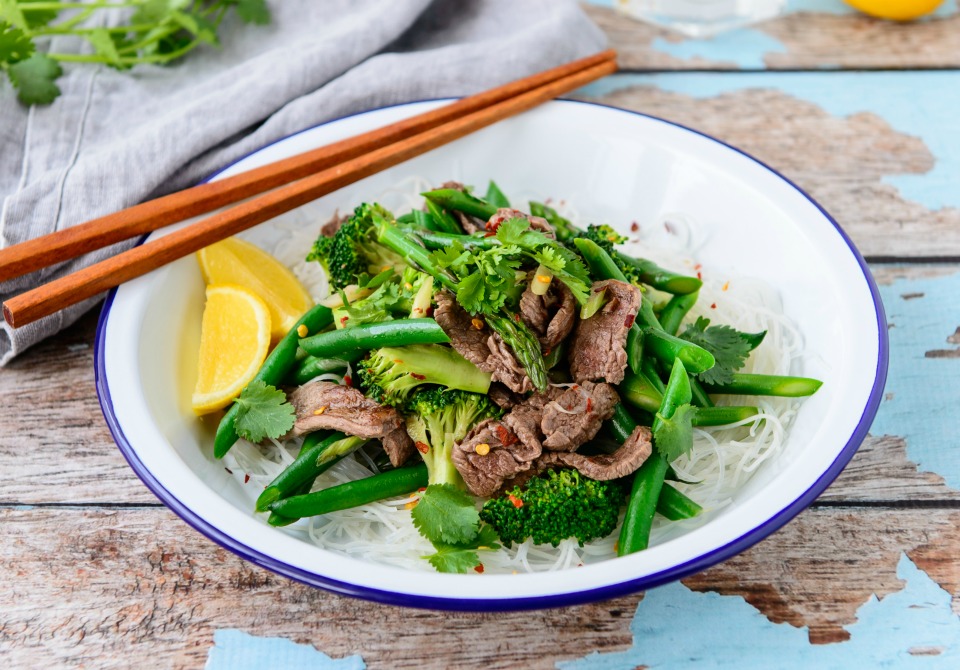 250 calories per serve
For a quick and easy stir fry that can be on the table in 15 minutes, this Garlic Ginger Beef Stir Fry recipe is perfect. Why not make extra and enjoy the leftovers for lunch the next day?
Honey, Lemon, And Ginger Chicken Stirfry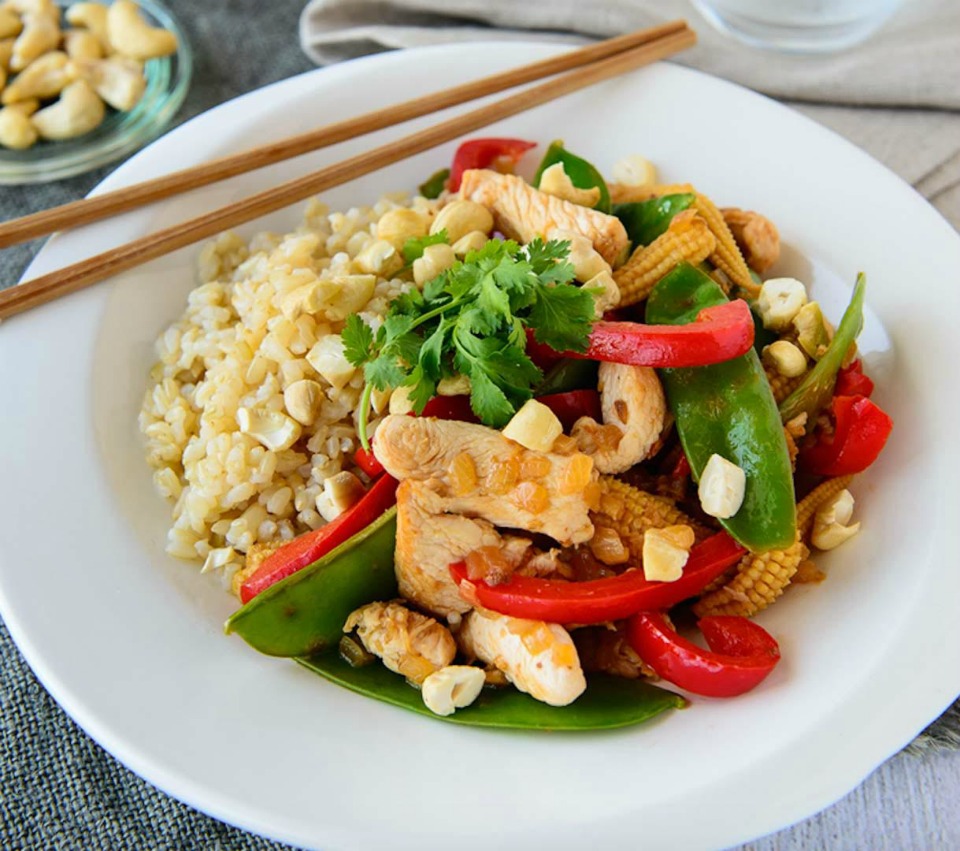 421 calories per serve
This is the sort of thing you can expect to be serving up to your family each night as part of the 28 Day Weight Loss Challenge. It's a classic combination of flavors that works so well together. Another delicious chicken stir-fry recipe!
Veggie Packed Ginger and Tofu Stir-Fry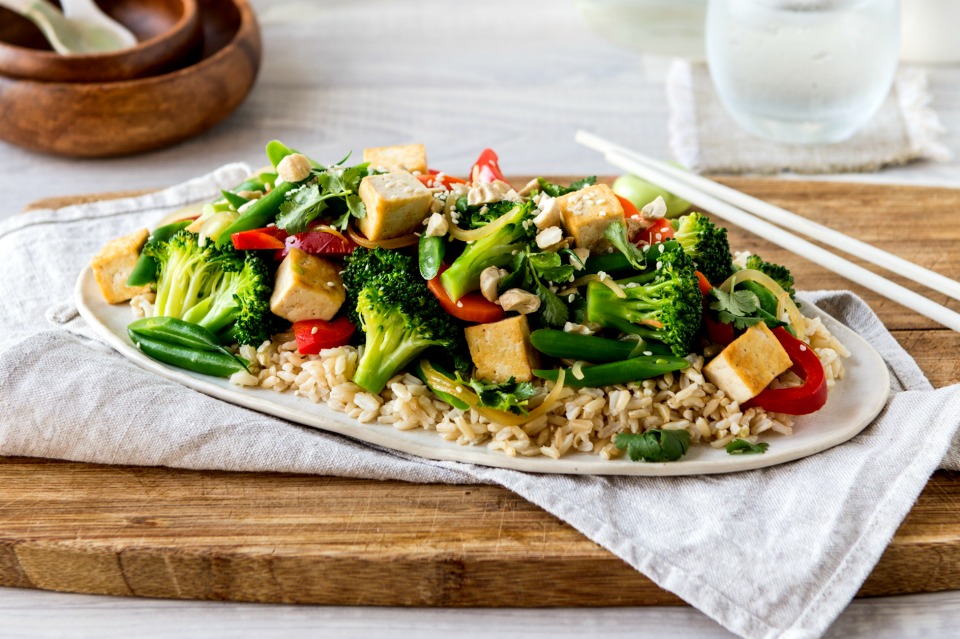 410 calories per serve
If you haven't got tofu you could always use chicken, beef, pork, or lamb instead.
Mums have lost over 3 MILLION KILOGRAMS with us
Whether you have 5 kilograms to lose or 35 kilograms to lose – The Healthy Mummy is here to SUPPORT YOU and your PERSONAL WEIGHT LOSS JOURNEY.
Our 28 Day Weight Loss Challenge has helped hundreds of thousands of mums tackle their weight, improve their fitness, and BOOST their confidence.
When you sign up for the Challenge – you are given access to thousands of exclusive recipes, hundreds of fat-burning exercises, and 24/7 support.
Learn more about the 28 Day Weight Loss Challenge here.