When following a healthy eating plan, take-away and fast food options are best avoided. There is no doubt about that. However, you don't need to freak out at the thought of dining out!
That's what makes the 28 Day Weight Loss Challenge so great. It not only teaches us that all food in moderation is okay – but how to make the best choices possible when out and about.
Instead of saying no to a friend's birthday party or that girl's catch up dinner – here are 5 tips for dining out Healthy Mummy community member, Julia Meadows, swears by to help keep you on weight loss track.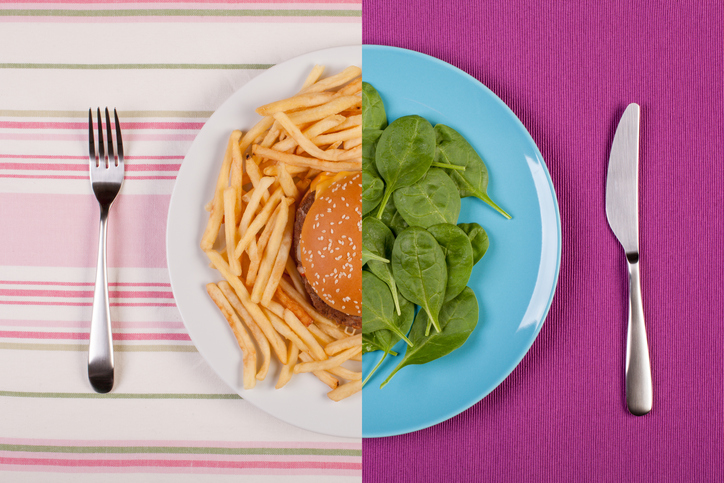 5 tips for dining out and staying on weight loss track
"Eating out doesn't mean your goal of eating healthy has to go out the window," says Julia. "These days most restaurants offer healthy food options, you just need to make the right choices for yourself."
After having her second baby, Julia says she was the 'biggest' she has ever been – which is why she sought information and support from The Healthy Mummy.
Since joining the 28 Day Weight Loss Challenge Julia has lost 10kgs by simply swapping some of her food choices, following a healthy meal plan and moving more.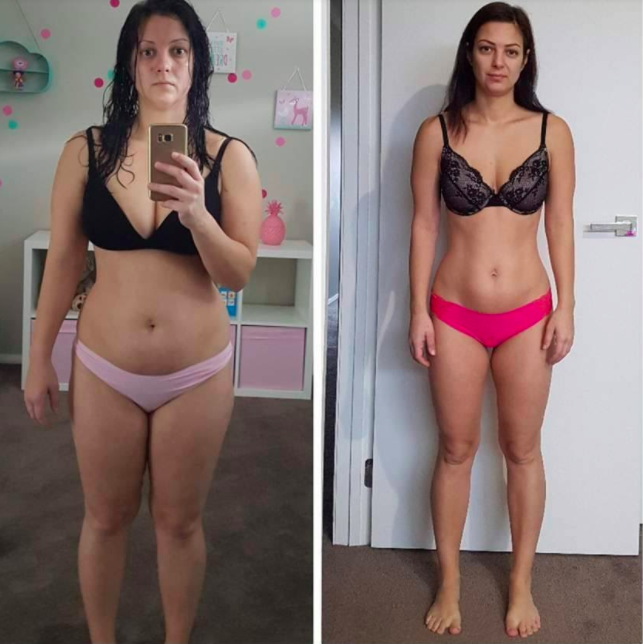 When it came to dining out and sticking to a healthy meal plan – these are some tips Julia picked up along the way.
Julia's top 5 tips for eating out but 
staying

 on 

track
1.Review the menu in advance
If you know where you are going, hop onto Google and check out the menu in advance. If you are concerned that you will feel 'pressured' to eat junk – checking out the menu in advance may help you feel empowered and in control. You will be able to select something off the menu, making a healthy choice, before even stepping into the restaurant.
From her experience, Julia says, "Having already decided what to order you will be prepared to combat any negative influence from your companions."
2.Understanding the menu symbols
Many restaurants today have menus with helpful keys and symbols on them. This helps customers identify which foods are, say, lower in fat, low in sodium, gluten-free, vegan and Low GI. Therefore, you will be able to make a better, healthier choice for your individual needs and requirements.
For those restaurants that don't use symbols – Julia encourages mums to ask the wait staff for a little more nutritional information.
3.Know the difference between healthier, restaurant meals and fast food
Julia urges mums to skip the fast food restaurants. Instead, "…. look for places that offer fruit, yogurt, soup, sushi, and sandwiches, wraps." She adds, "It's even better if you are somewhere where they allow you to choose and have some say in how your meal is prepared" 
4.No way … satay! Avoid unhealthy fats
Julia suggests, "Avoid unhealthy and high-calorie fats. Always choose steamed, poached, broiled, baked, grilled, or roasted foods over deep-fried.
"From my experience, many restaurants will honor requests for low-salt, low-saturated-fat versions of certain dishes."
As a general rule of thumb, Julia says to try and steer clear of dishes described with the following terms (as they usually indicate a not so healthy meal preparation):
Au gratin
Buttered
Buttery
Casserole
Creamed
Scalloped
Fried
In cheese, butter or cream sauce
In gravy
Pan-fried or pan-roasted
Sautéed
5.Stick to water
When following a healthy eating plan Julia encourages mums to restrict/limit their alcohol intake. And if you would really like a drink, perhaps opt for a beverage that is either:
A) Low in calories and sugar – such as a vodka, soda water and lime OR
B) A glass of red wine – After all, studies suggest a glass of red wine is loaded with antioxidants
Julia also suggests, "…avoid sugary drinks and sodas. Drink water."
6.Skip dessert….there's a Healthy Mummy snack waiting for you at home
Julia says, you don't need dessert – skip it!
After all, if you are following the 28 Day Weight Loss Challenge there is a delicious, healthier and satisfying dessert waiting for you at home.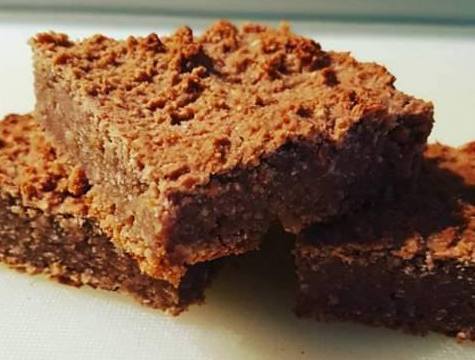 As we reiterated before, there is nothing wrong with going out to a nice restaurant every once in a while and choosing something, let's say, higher in calories, sugar and or fat than we would normally opt for when following a healthy eating plan.
After all, we are human, and everything in moderation is fine and dandy.
However, if you are determined to stick to your healthy eating meal plan while out – we (and Julia) hope this article reminds you it is possible.
Following a healthy eating plan and sticking to a exercise program doesn't mean you have to deprive yourself of fun, social outings. It's all about making different and informed food decisions. Which is where the 28 Day Weight Loss Challenge and The Healthy Mummy community can help! 
Making healthier food choices with the 28 Day Weight Loss Challenge
Our 28 Day Weight Loss Challenge is an affordable, customisable weight loss program PROVEN to help mums reach their weight loss goals.
The Challenge is home to thousands and thousands of recipes and a weekly meal plan to help mums lose weight with ease (and with mouth-watering creations).
Our Challenge also includes:
28 days of at home exercise routines (no gym needed) – with video instruction
Customisable and breastfeeding friendly meal plans
Time-efficient exercises for busy mums – under 30 mins
Challenge combines Pilates exercises with interval and circuit training (HIIT)
Suitable for basic to advanced fitness levels
Home to thousands of EASY-TO-MAKE recipes!
To find out more on the 28 Day Weight Loss Challenge click here.